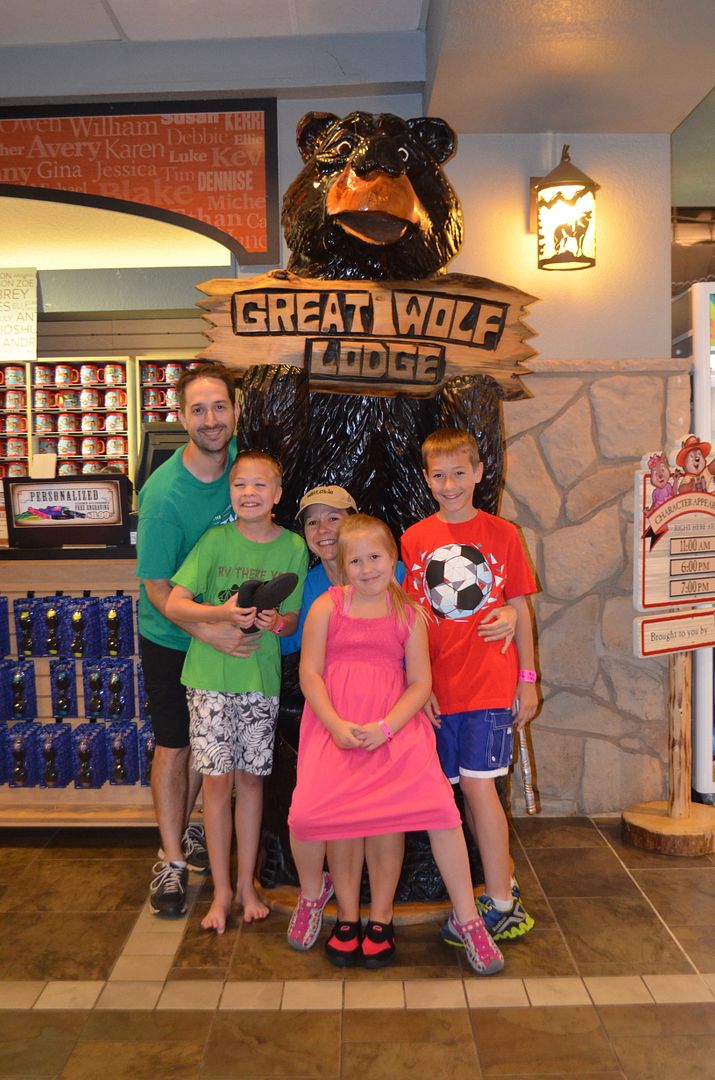 The week after school was out, we surprised the littles with a mini summer vacation.  We had three stages of the vacation, and we kept each stage a secret.
The first thing that we did was travel to College Station to see Sean's parents, finish some birthday promises to Gabriel, and drop off Scout for the weekend.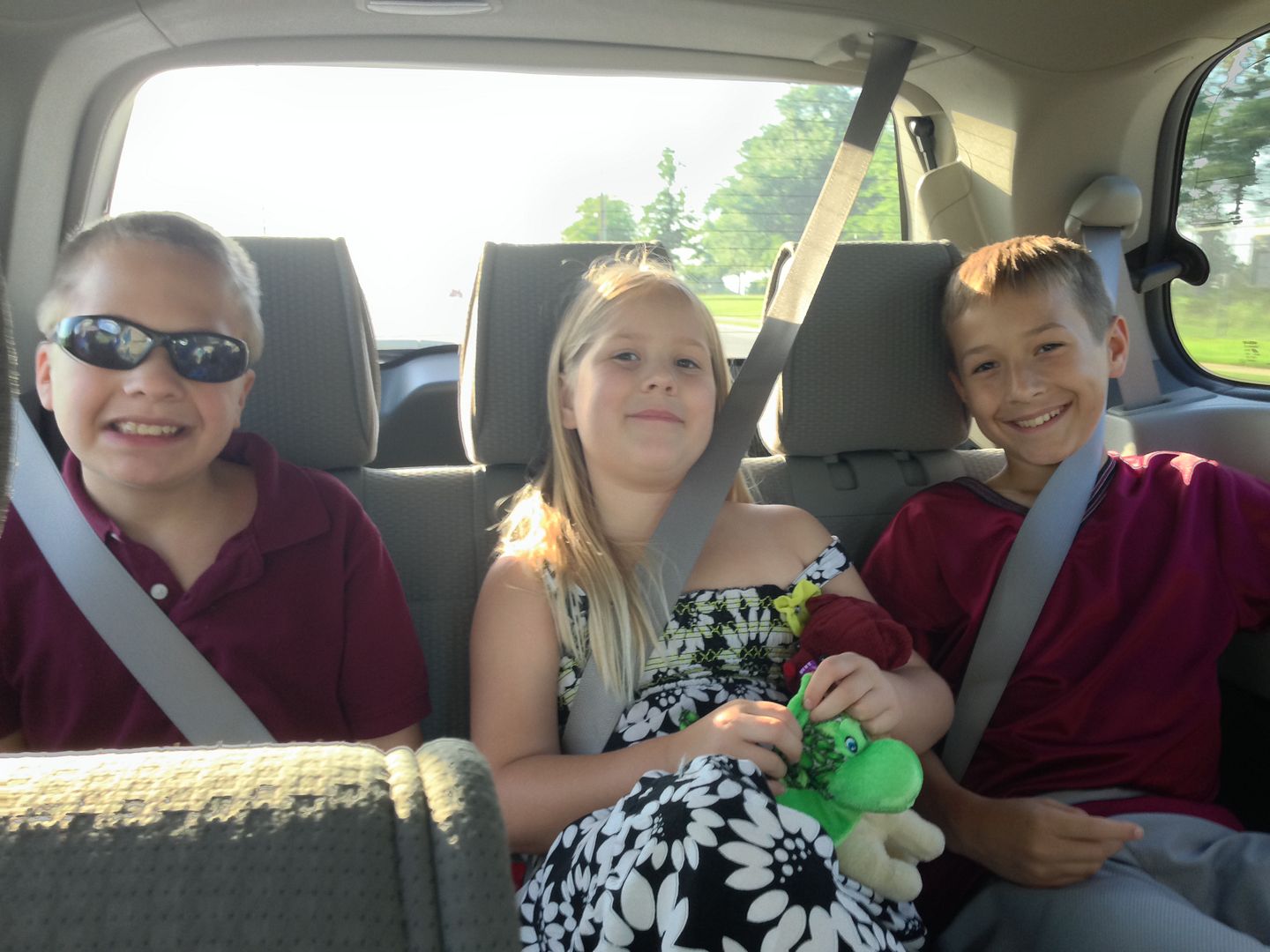 The next morning, we went to get donuts at my favorite donut place, and then we hit the road.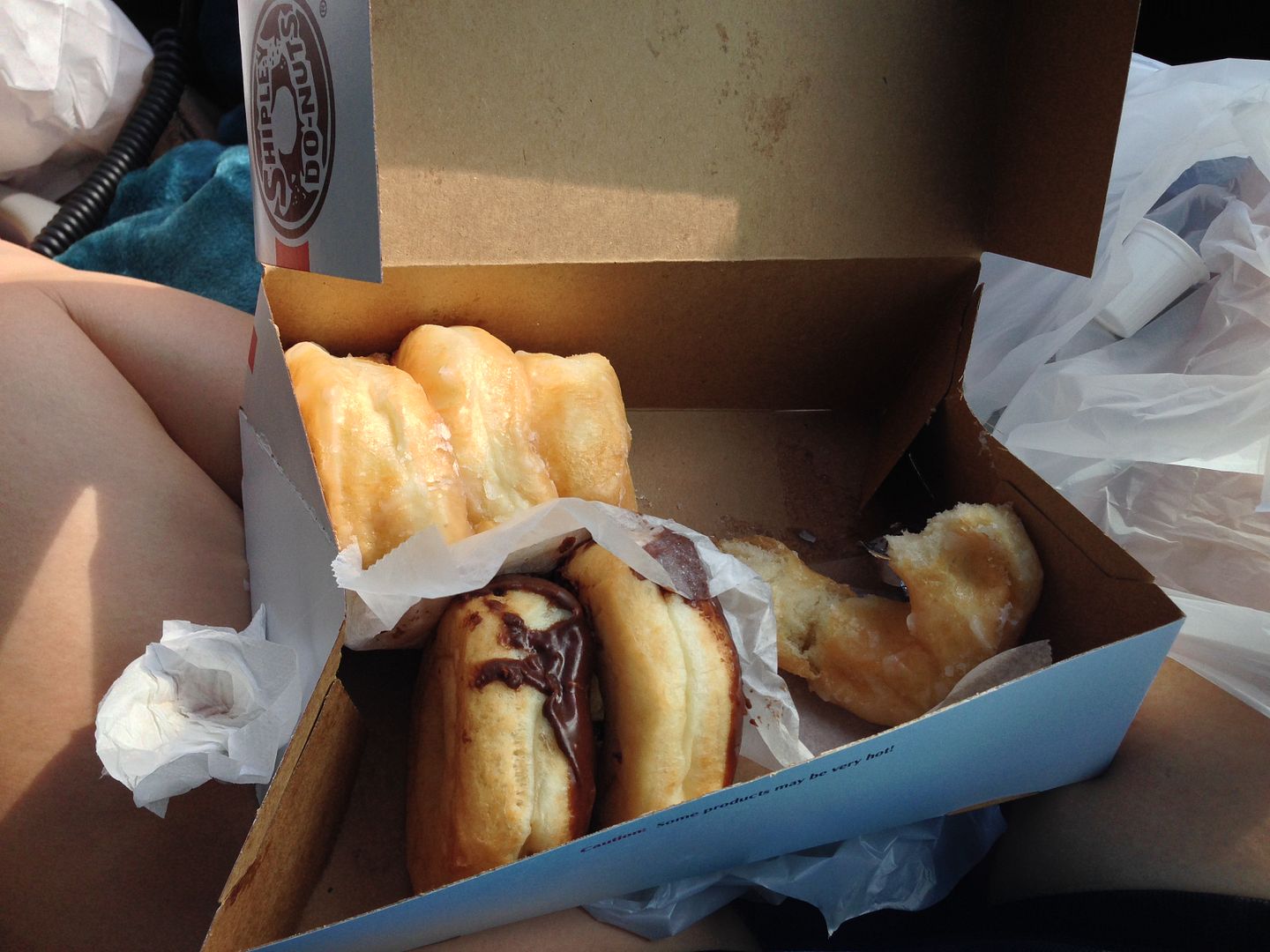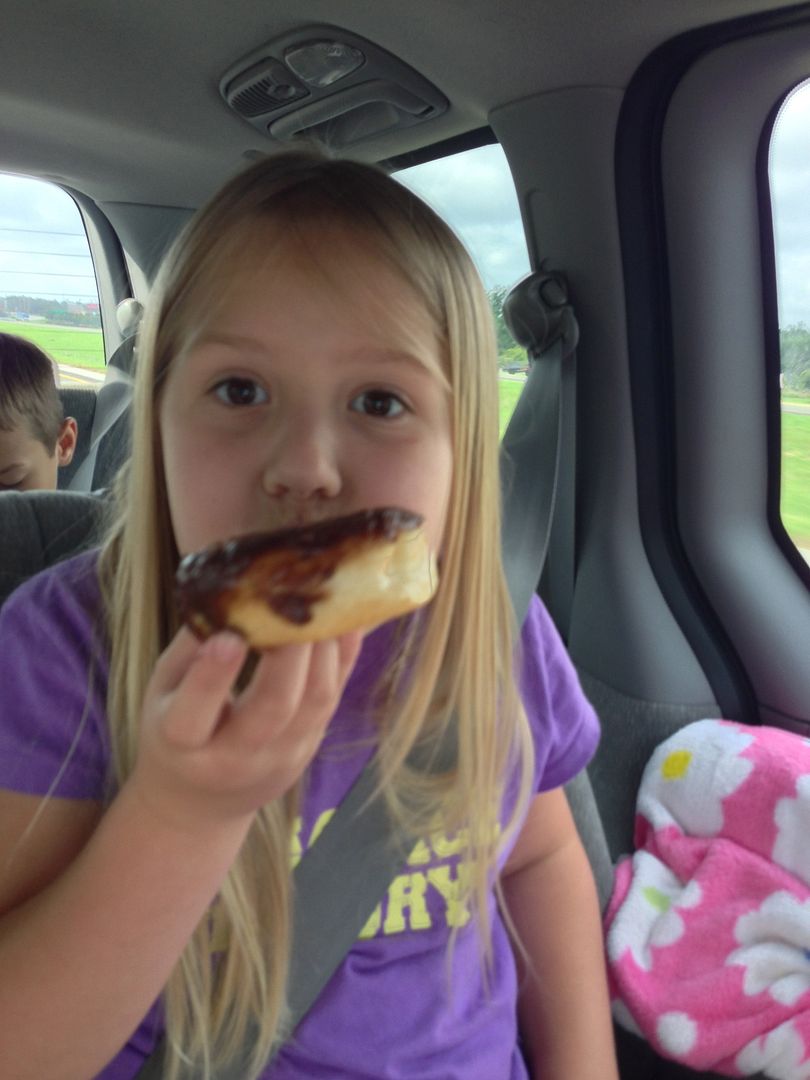 The littles were so excited and traveled so well.  Sean and I just kept talking about the days when one or all of them would be crying in the car while we traveled.  Now, they watch movies, play games, or sleep. What a difference a few years makes!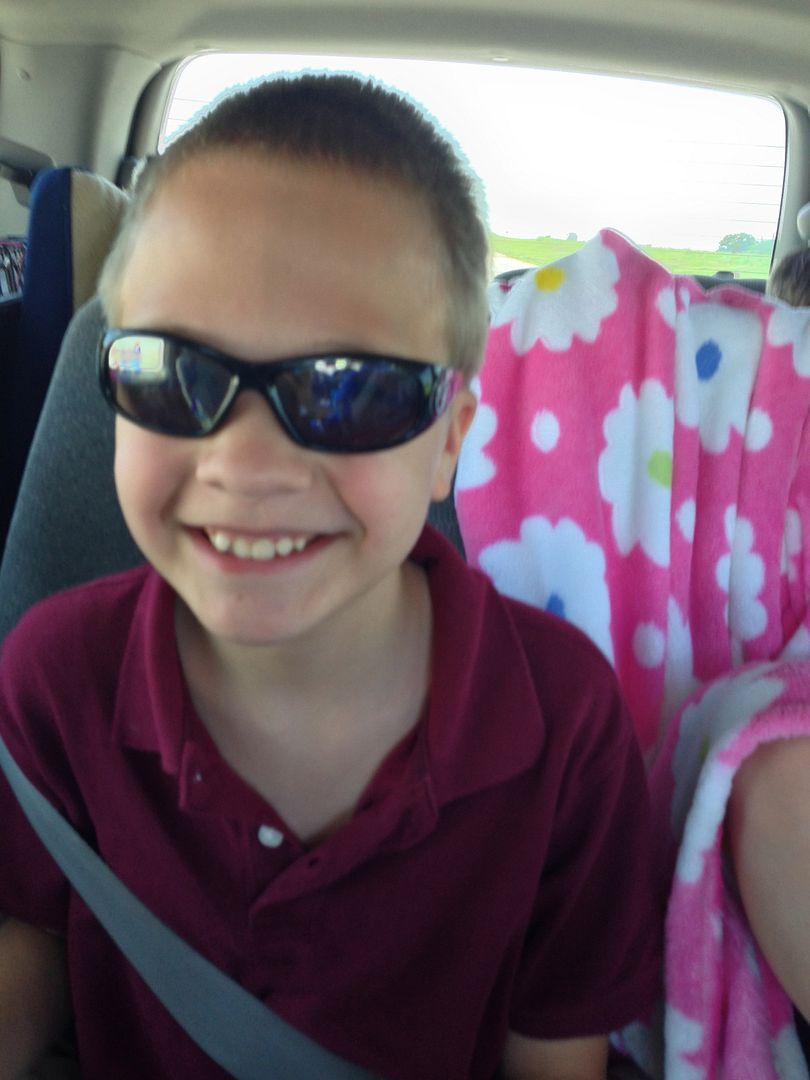 After a few hours, we arrived at the 2nd stage of our journey, Great Wolf Lodge.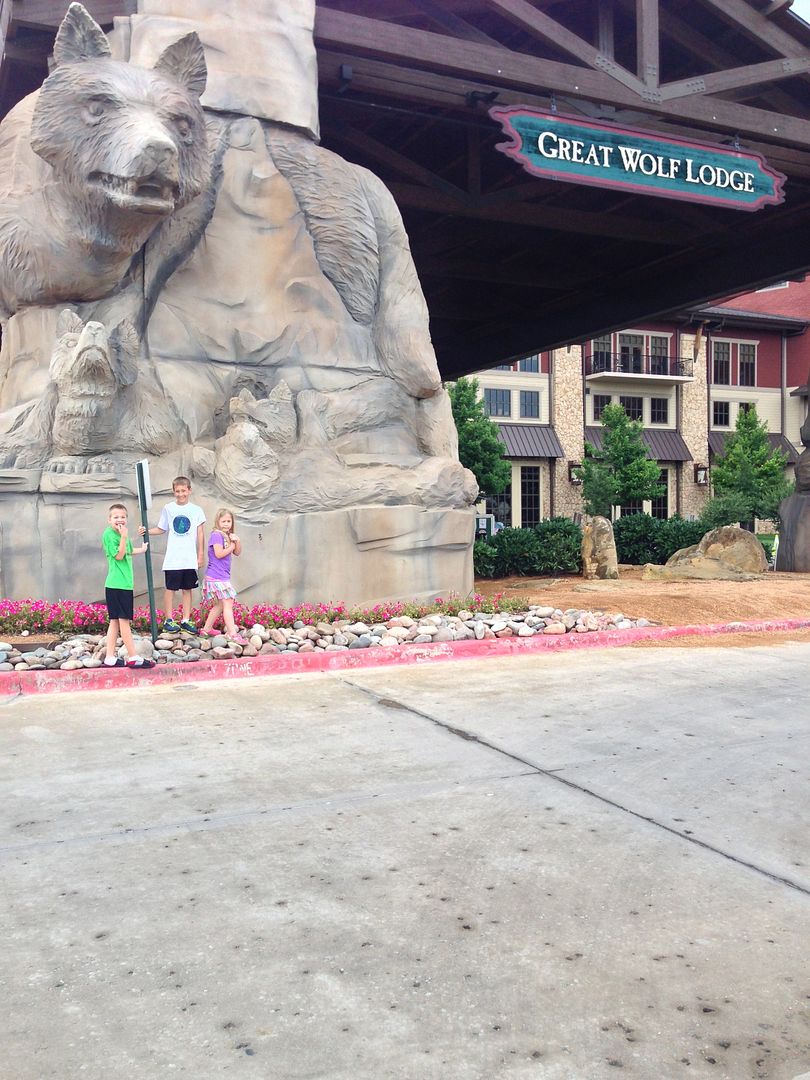 They were all so excited!  It was our first trip there, and they were in awe.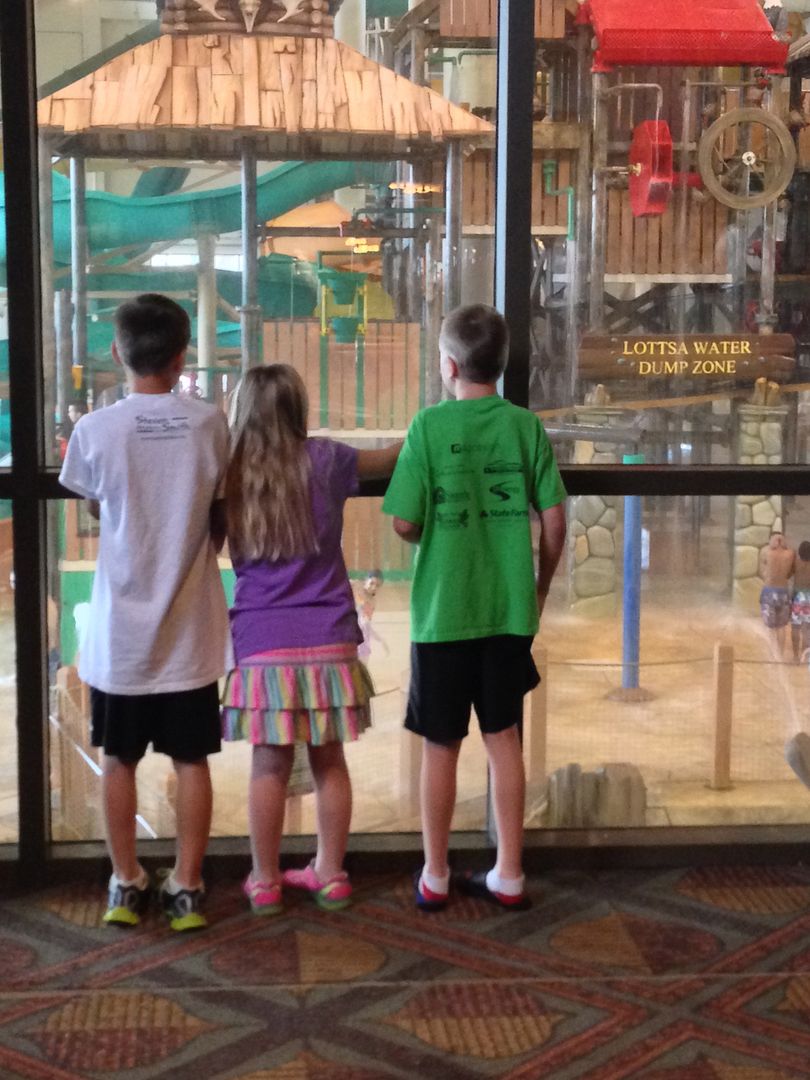 Sean and I were impressed, as well.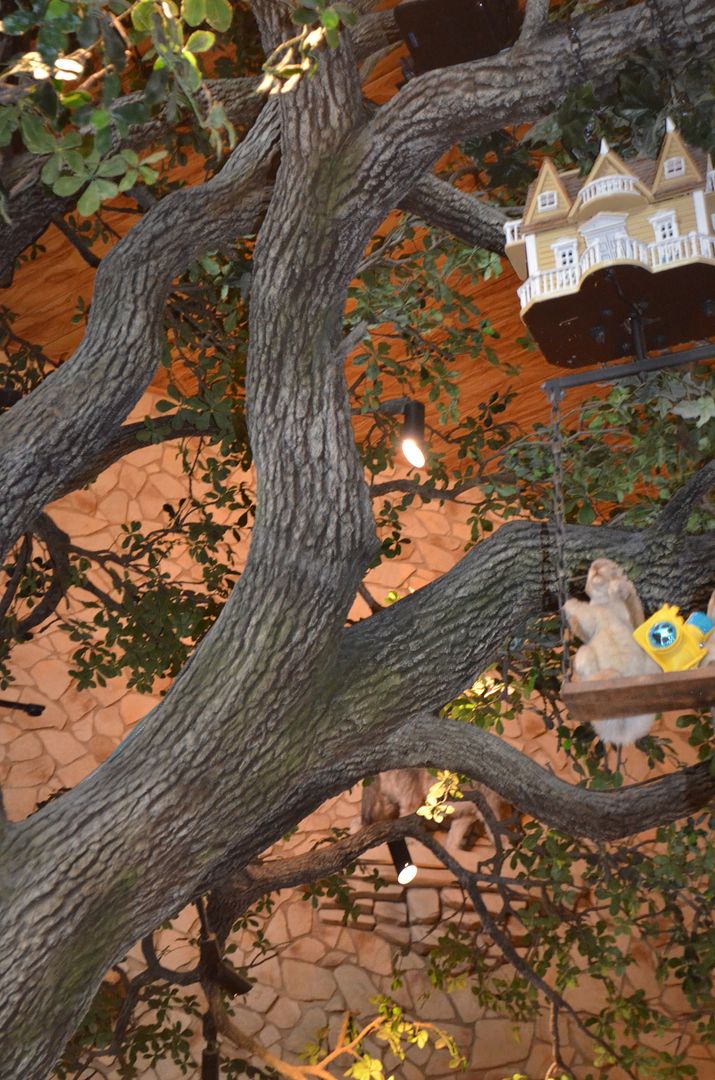 It was so much fun to be able to swim, play, eat, and sleep all at the same place.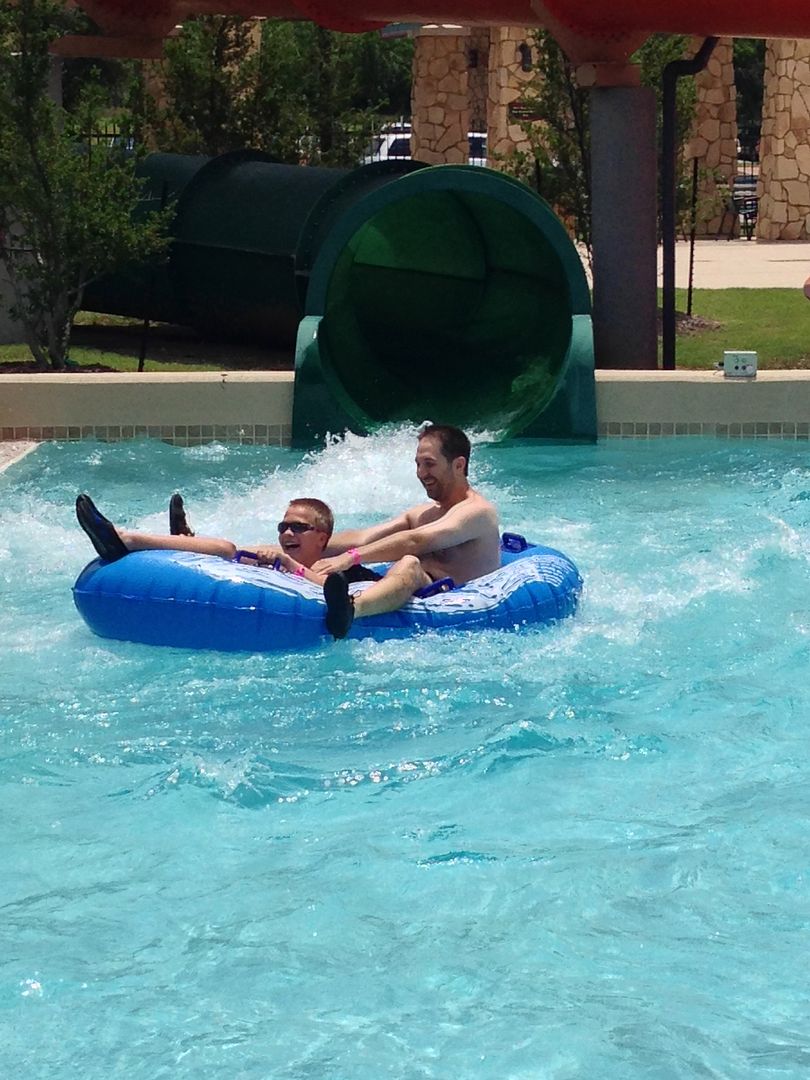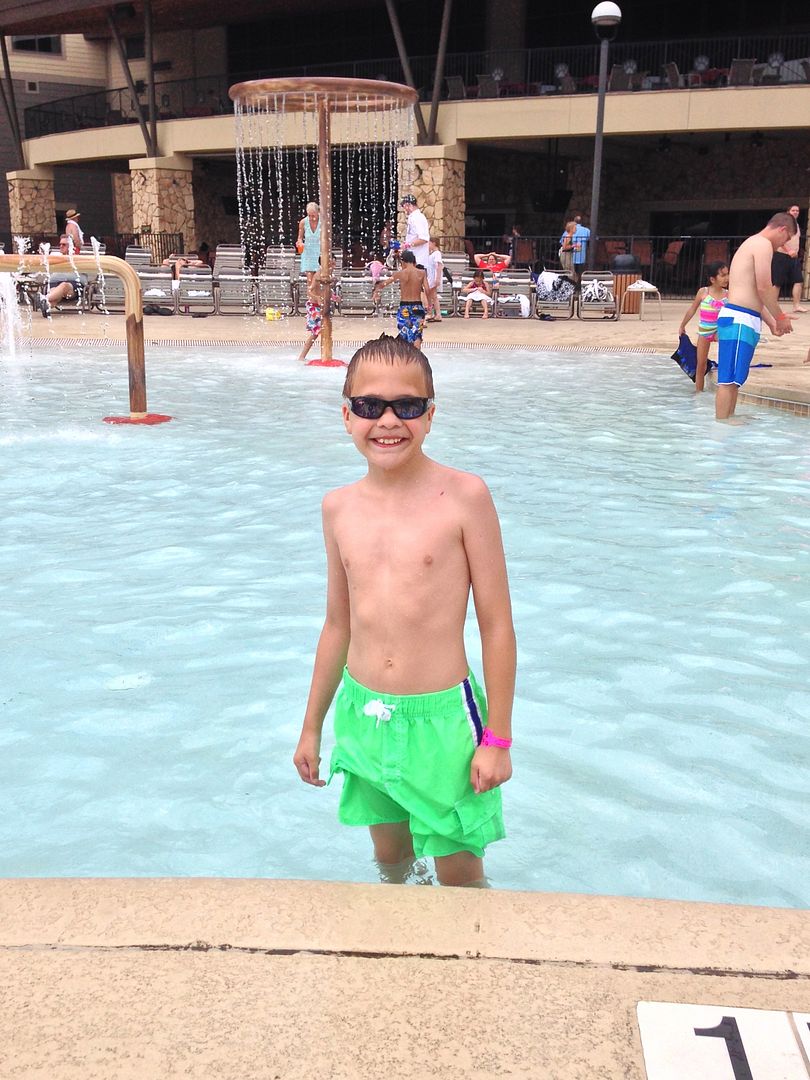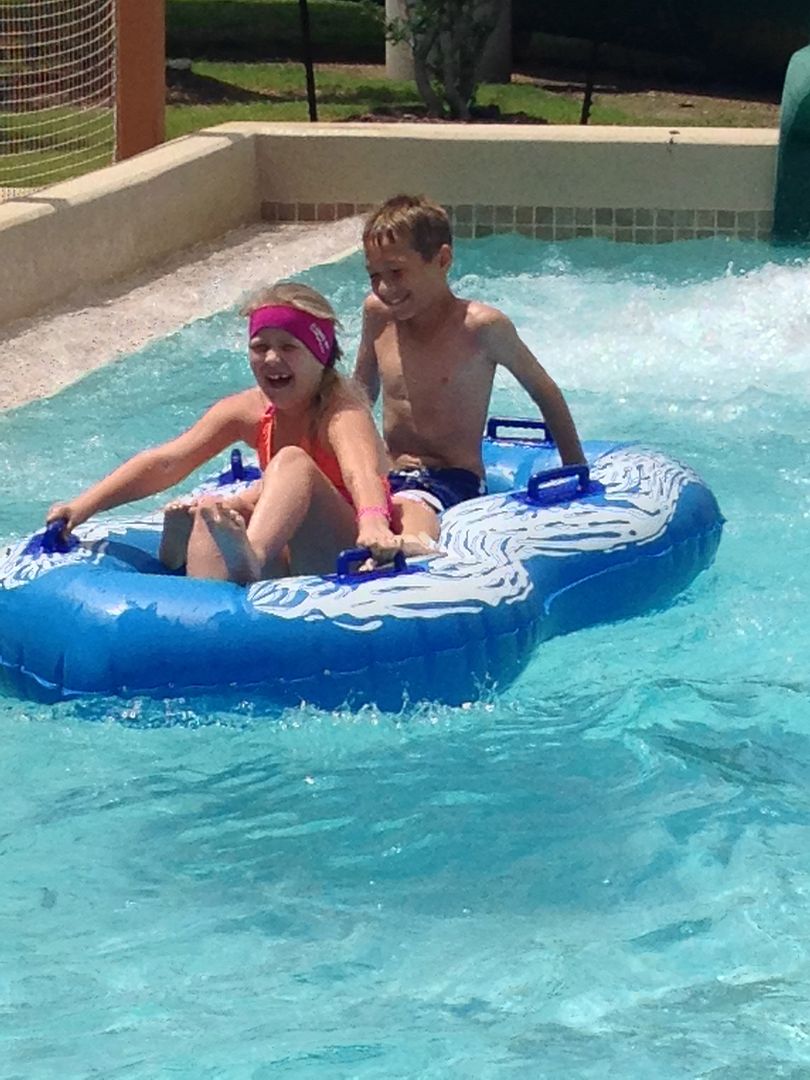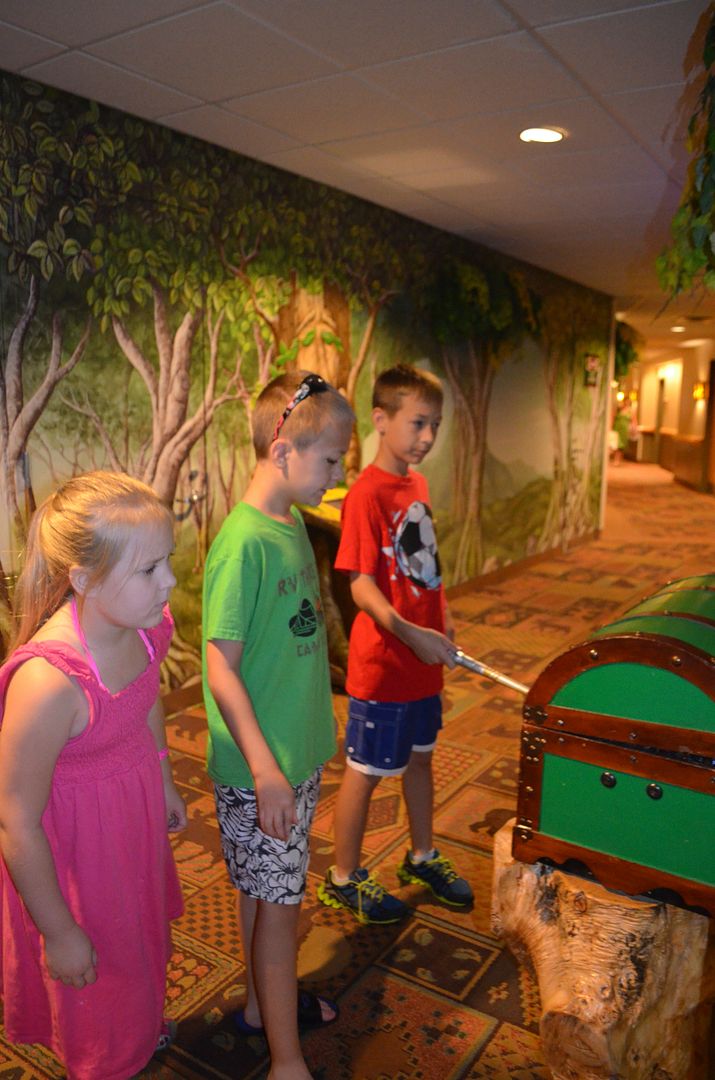 We made some incredible memories that will certainly last a lifetime.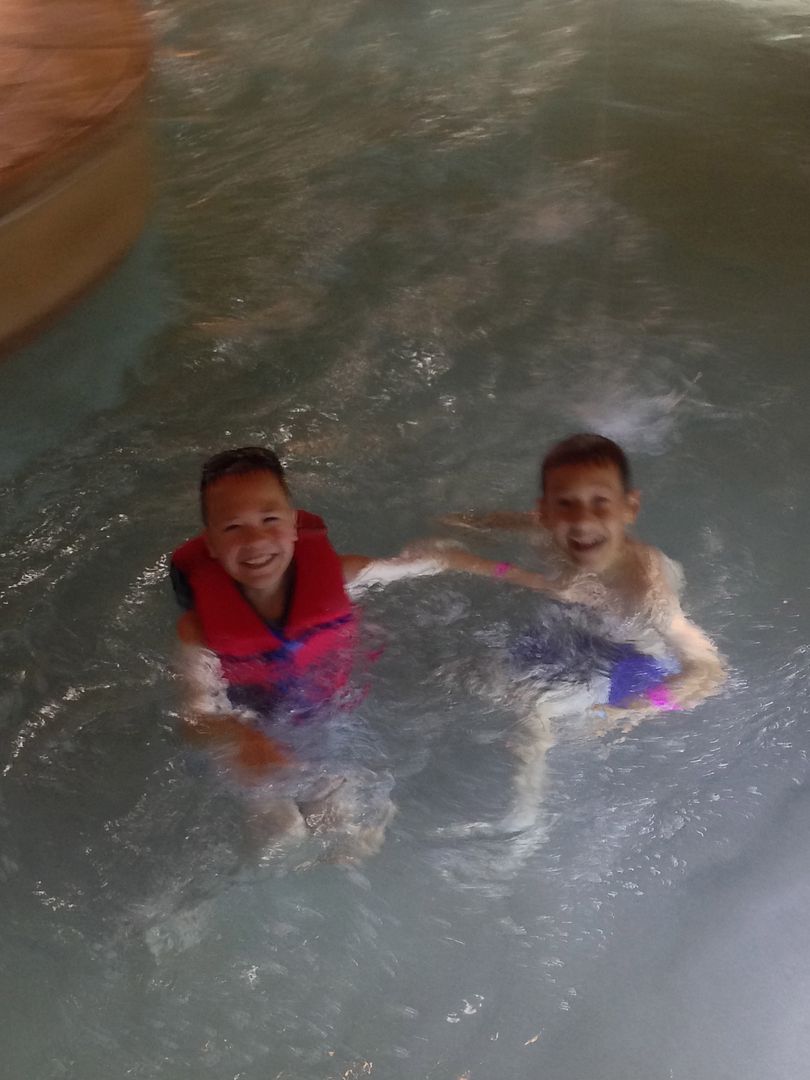 For the 3rd stage of the journey, we went to visit my brother-in-law's family and meet our youngest nephew for the first time.
I scooped him into my arms within 5 seconds of being there. Then, Sean took him. Babies sure do look good in his arms.
He is absolutely precious.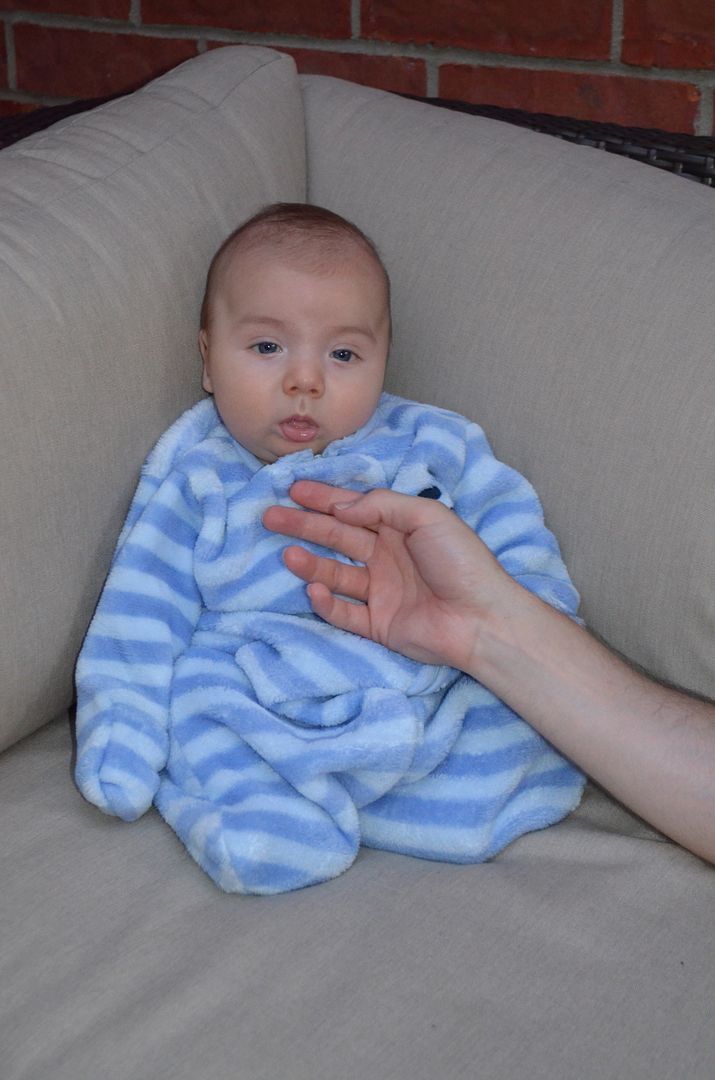 Garrett, the big brother, is at such a fun age, too.  He was so excited to play and play and play with his big cousins.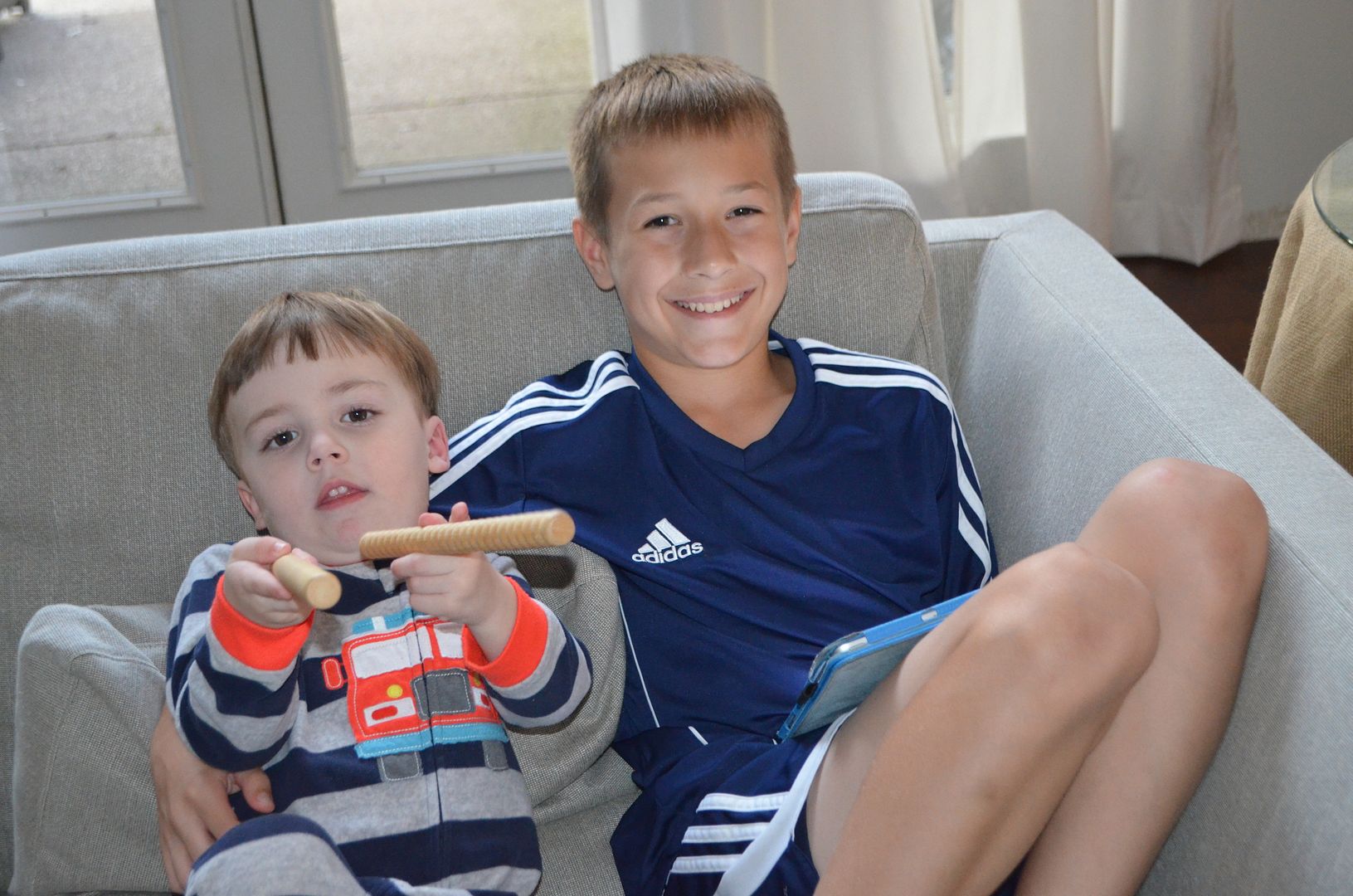 The trip was absolutely perfect unless you count the small detail about my air conditioner going out and us having to make the five hour trip during the summer in Texas without air conditioning.  However, even that made for some incredible memories.  I could not believe how well everyone handled the extreme heat.  It was definitely a character building experience, and, in ways, a family bonding experience that would not have happened under normal, perfect conditions. When we look for the rainbows, they are almost always there.