This year the last day of school was different than ones that I had experienced in years past.
Gabriel's graduation had been the day before, and we were still basking in the glow of excitement for him.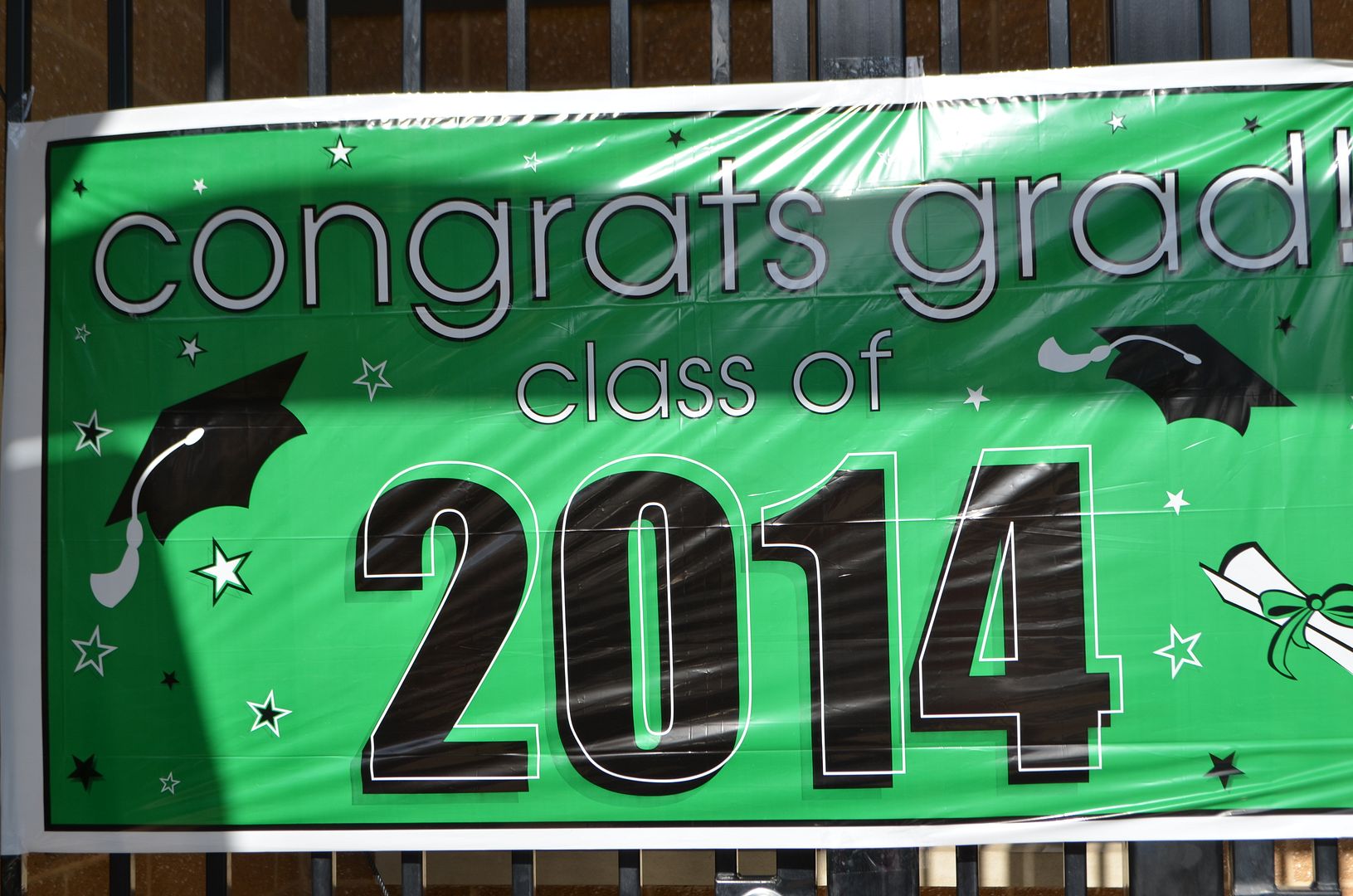 The last day of school we had an assembly for the whole school of almost 800 students, faculty, staff, and any parents who wanted to attend.  Gabriel was asked to perform a solo at his group's talent show.  Had had never sang in front of that many people before, and I was very nervous for him.  I honestly thought that my heart was going to beat out of my chest before his performance.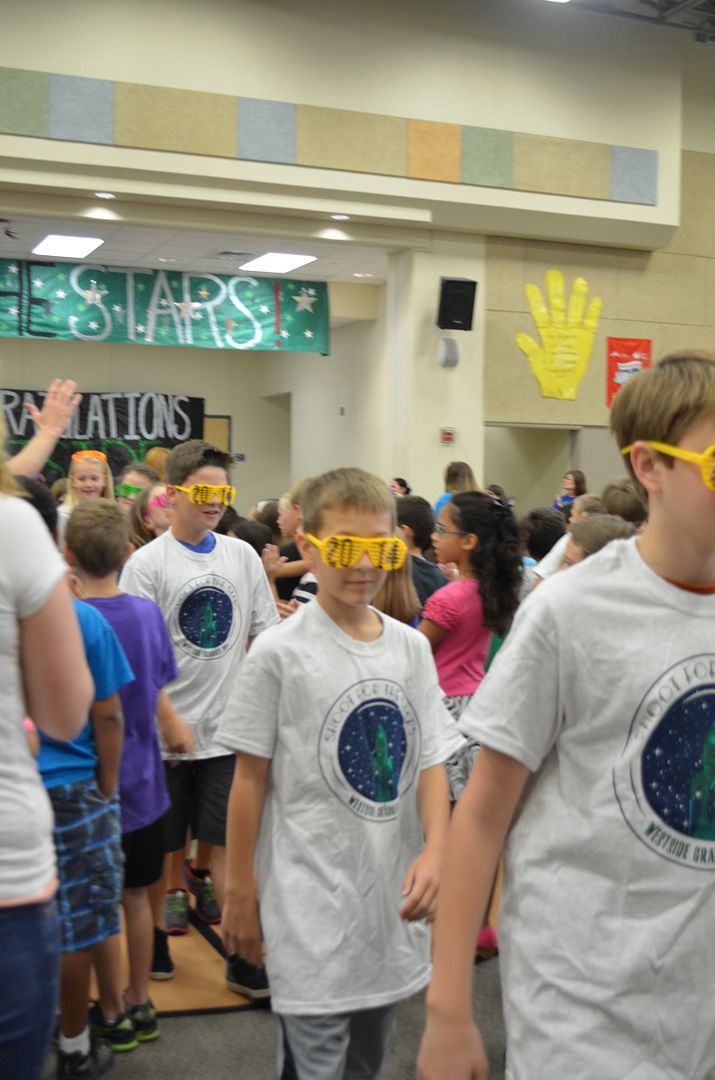 Afterwards, I thought that my cheeks were going to crack because I could not stop smiling.  I was absolutely beaming with pride.  I have had many proud moments as his momma, and that one ranked in the top five.  Not only does he have a beautiful voice, but he also overcame a fear of big audiences.  He walked off the stage, and his aunt Darla scooped him into her arms in a huge bear hug.  I stood there with my class, watching it all with a smile on my face and tears in my eyes.
The remainder of the morning was somewhat of a blur. My class autographed beach balls that I gave them, signed yearbooks, played outside, read books, and then said our farewells.  We had our party the day before. I had told them how proud I was of them and that they had shown so much strength of character by adjusting so quickly to a new teacher with just 9 weeks left in the school year.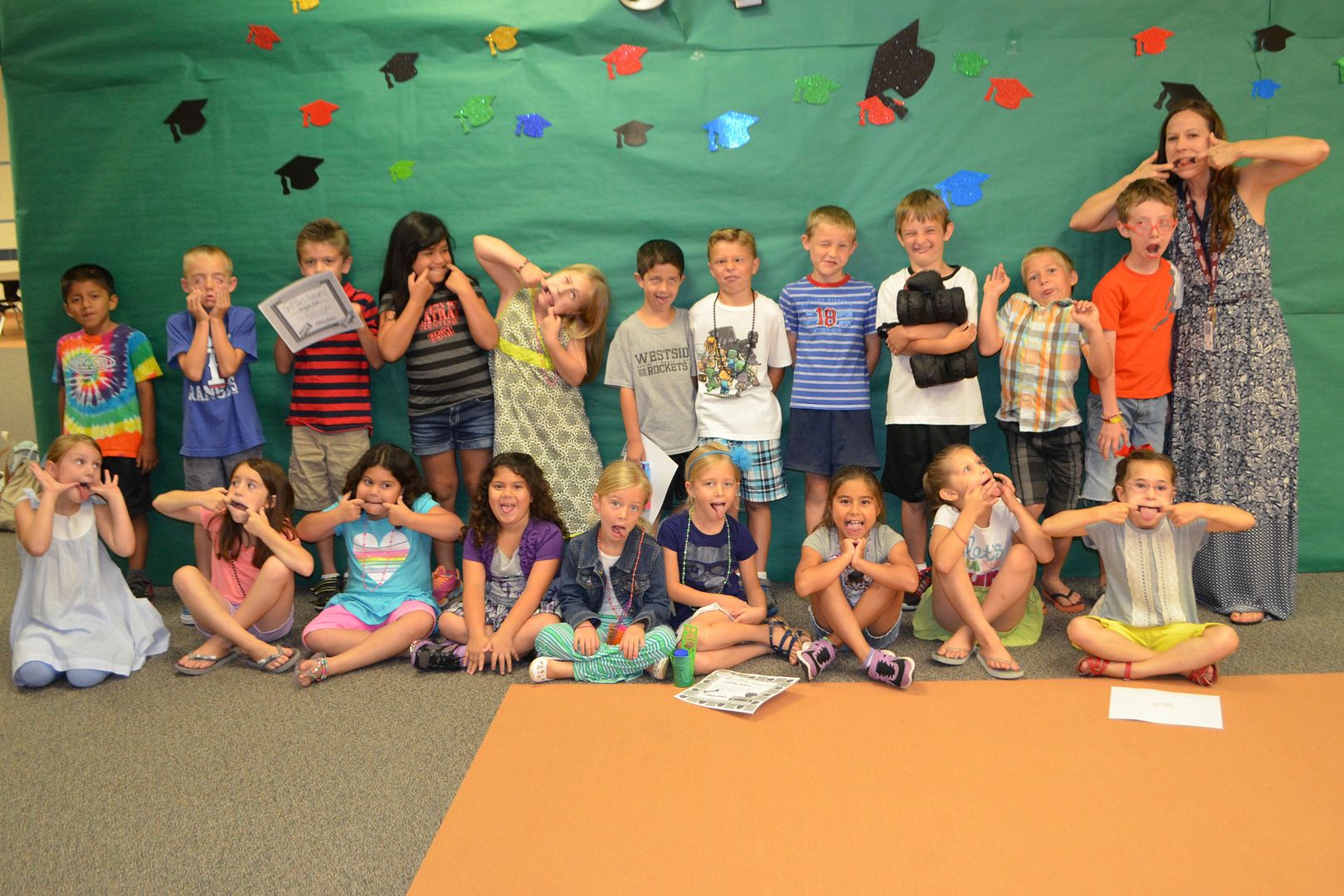 As I hugged them all good-bye that day, it hit me that they were moving on without me.  I had to say hello and good-bye to three separate classes this year, and it never became easy.  On the last day with my last group of students, it was just so final.
She was the first grade teacher to all of my babies.  It was only fitting that Summer was in her last class before she left to become a full time stay-at-home mommy.
As my students left my room, my own children entered it.  Of course, Summer was one of my students, so she was there, with me, for all of the end of the year festivities.
It was all so real and so full-circle in so many ways.  I had told Gabriel that morning that it was the last day that he would be riding to elementary school with me.  Luckily, when they all walked out the door with my mom that day, I did not fully realize that it was Gabriel's last day to walk through those doors as a student.
The last day of school was the end of so many chapters – 5th grade and elementary school for Gabriel, 3rd grade for Ethan, 1st grade for Summer, and a year of student teaching combined with long term substitute teaching for me.  As I have said before, though, the ending of one chapter just means that another one is about to begin.