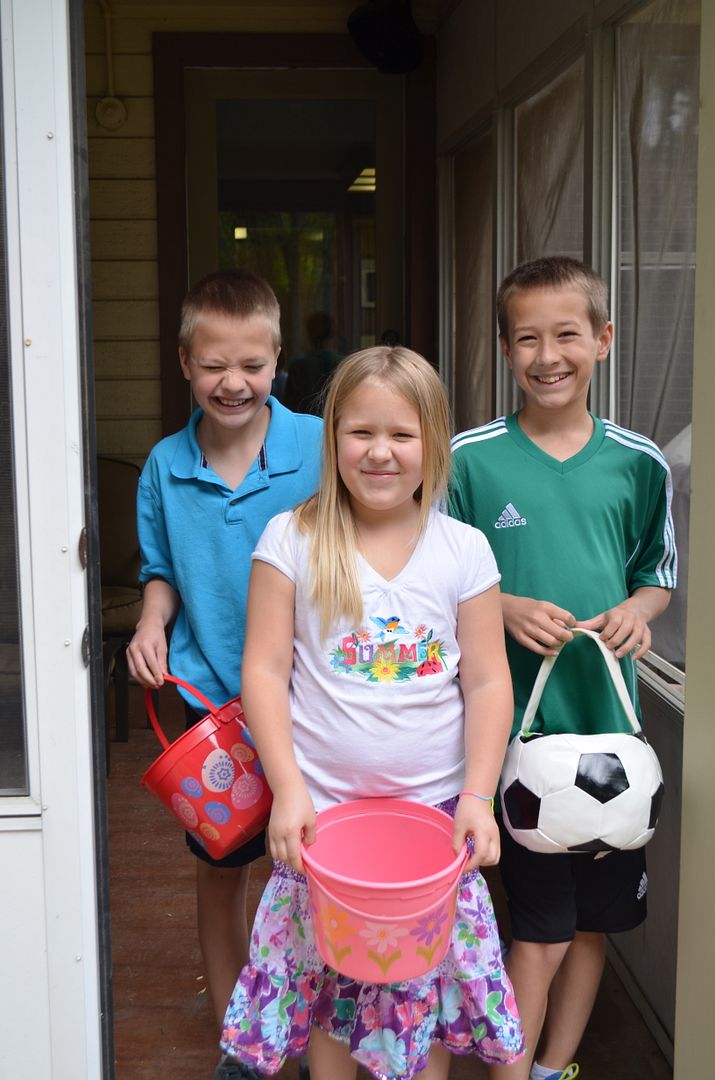 Easter weekend was so fun this year.
After going from one long-term substitute assignment in 2nd grade to a new long-term substitute assignment in 1st grade, I was ready for some time with my family.
The gift of time was exactly what was granted to me.
We had our annual Easter egg hunt in the backyard.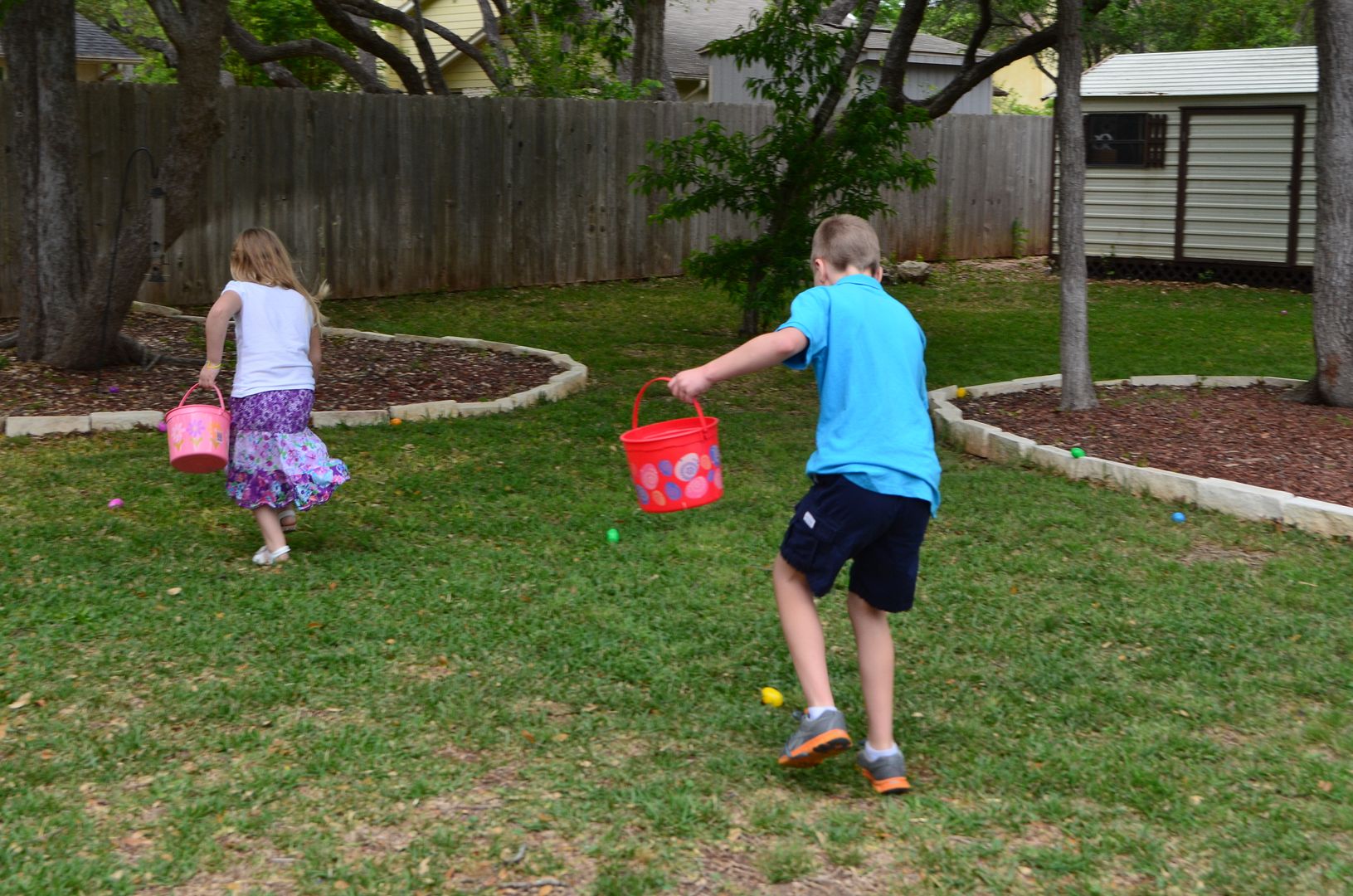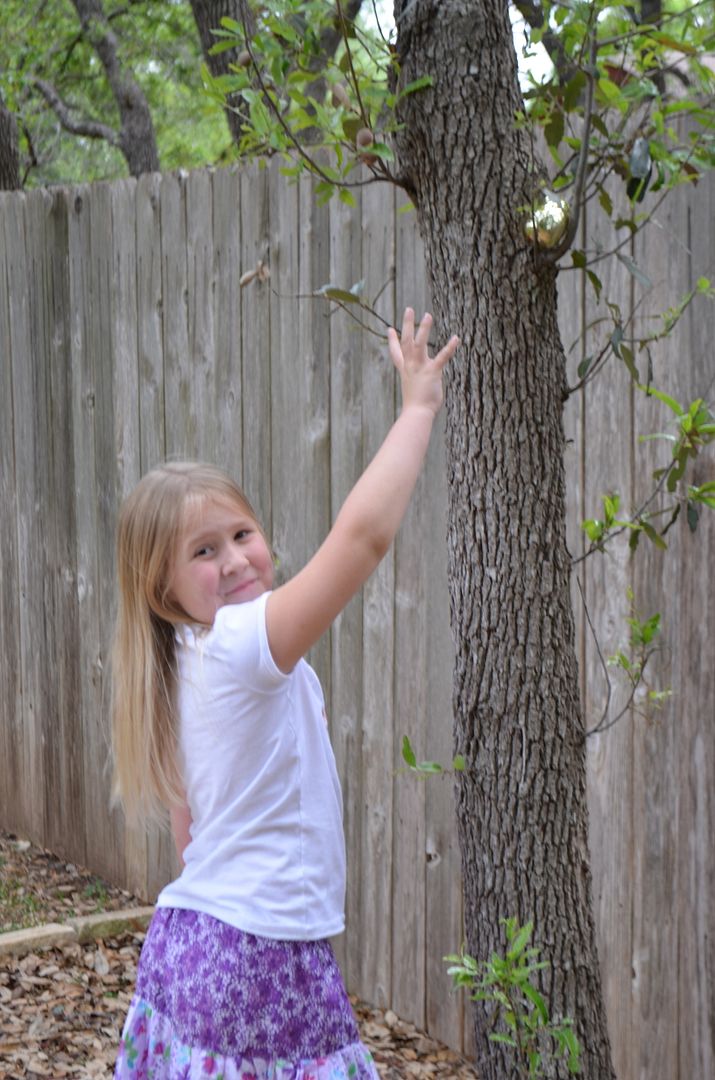 The littles each have their own colors to hunt for so that the eggs are equally divided between them.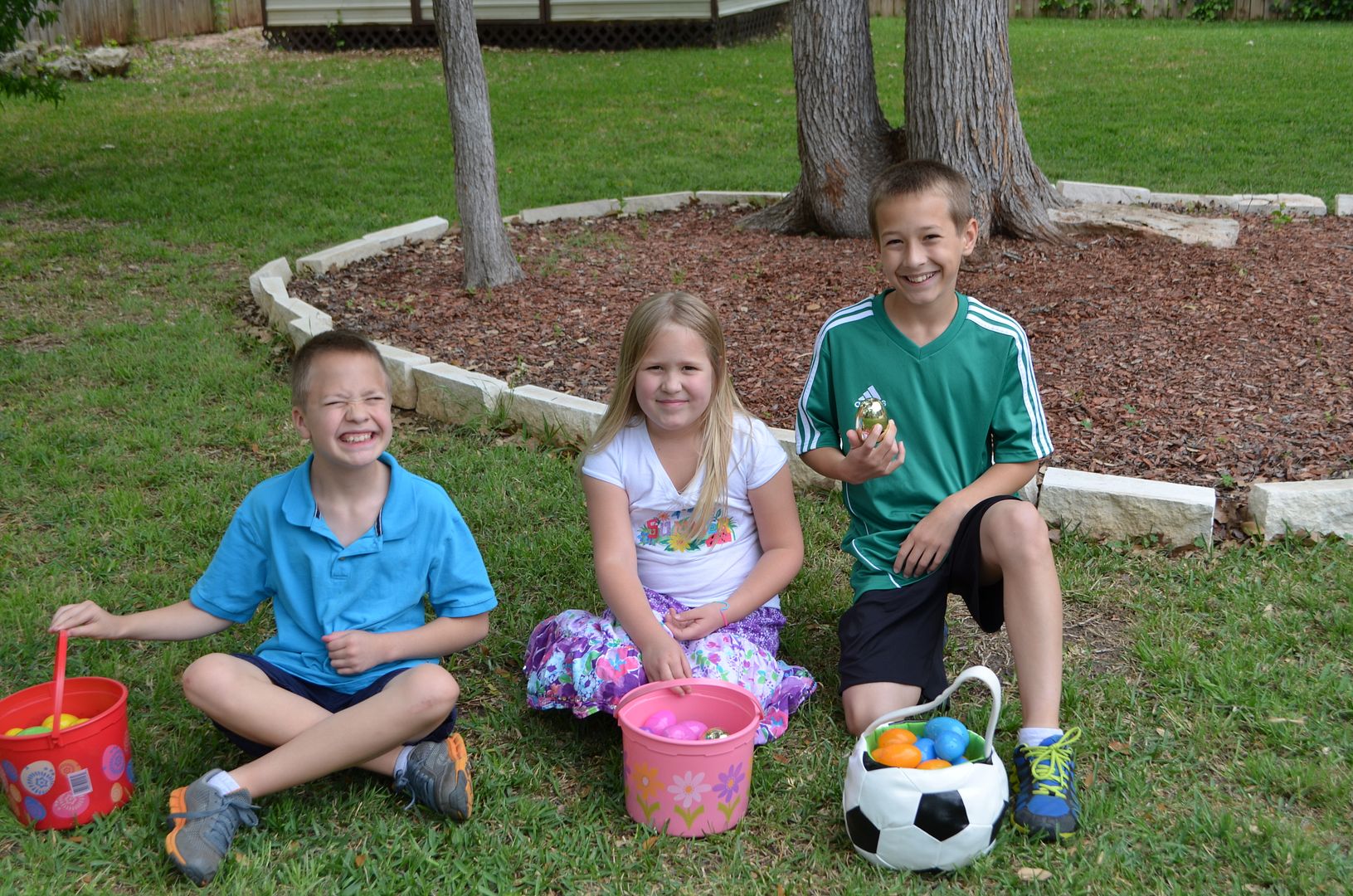 Gabriel hunts for blue and orange.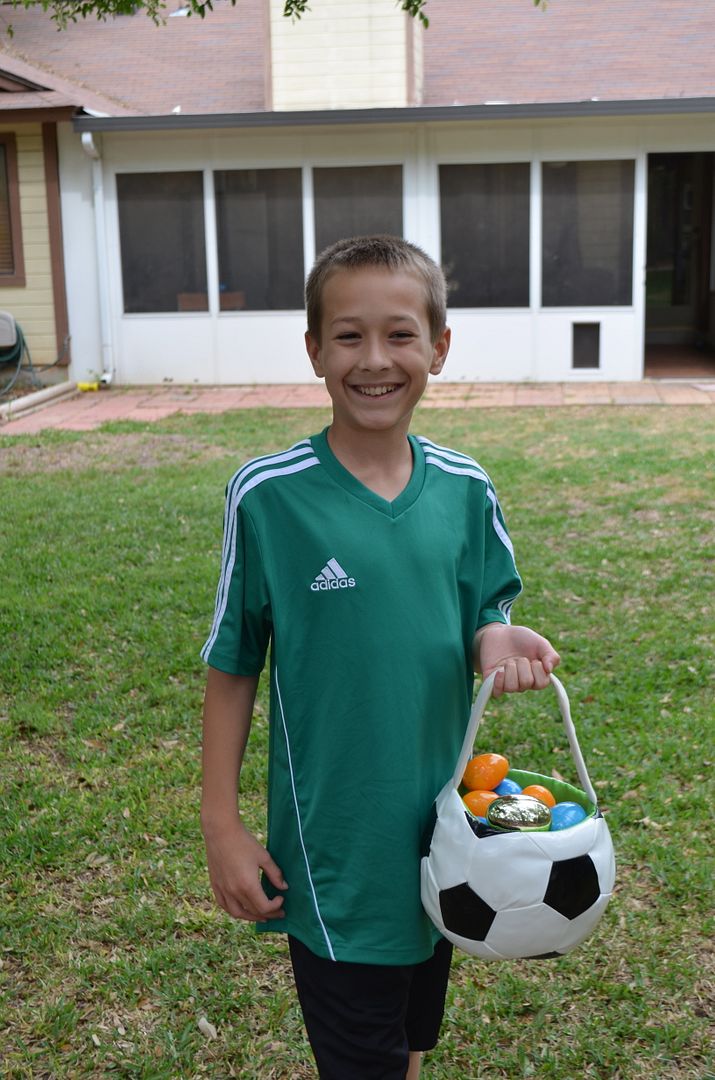 Ethan looks for green and yellow.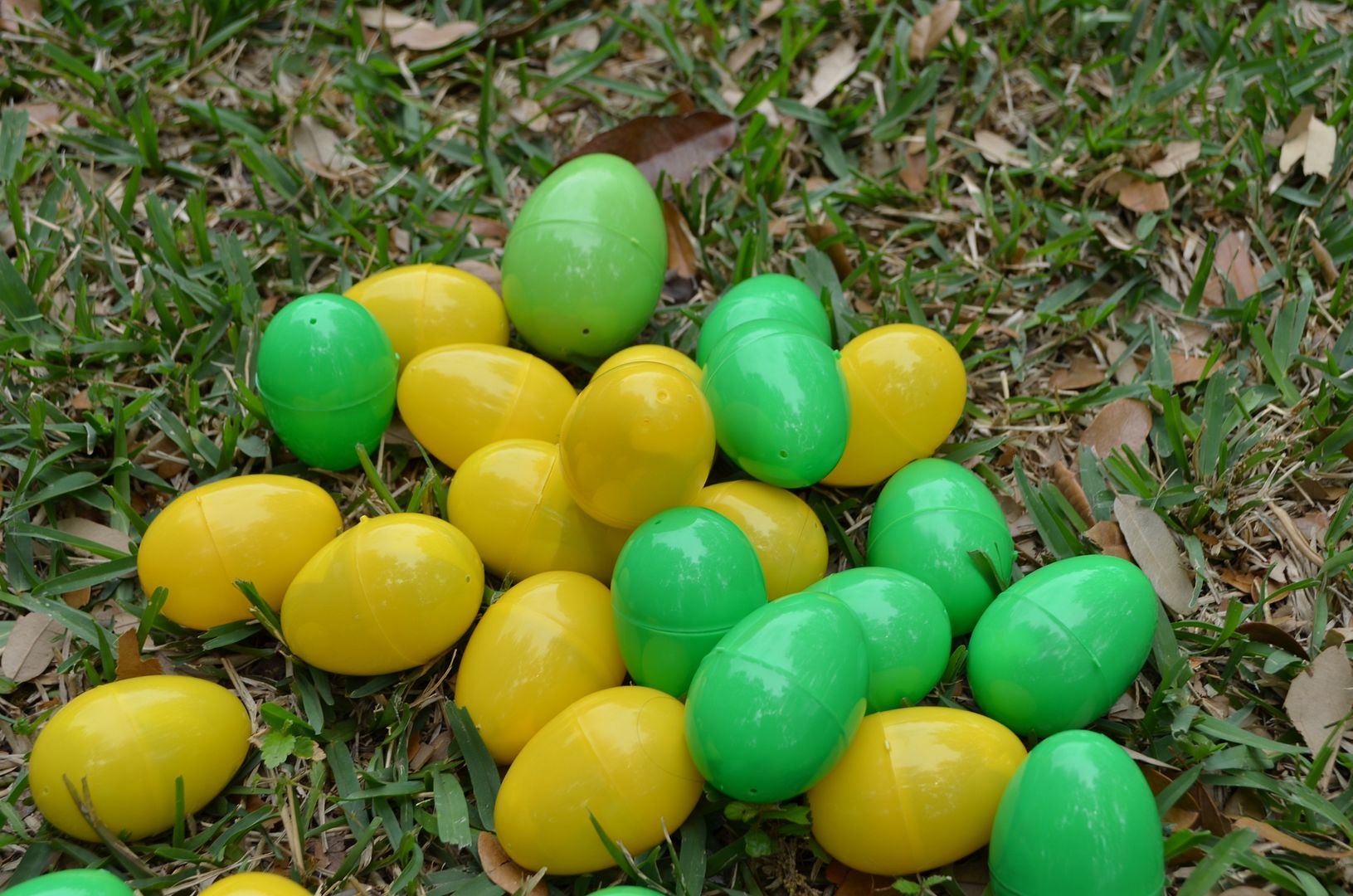 Summer's colors are pink and purple.
After the Easter egg hunt, we dyed Easter eggs.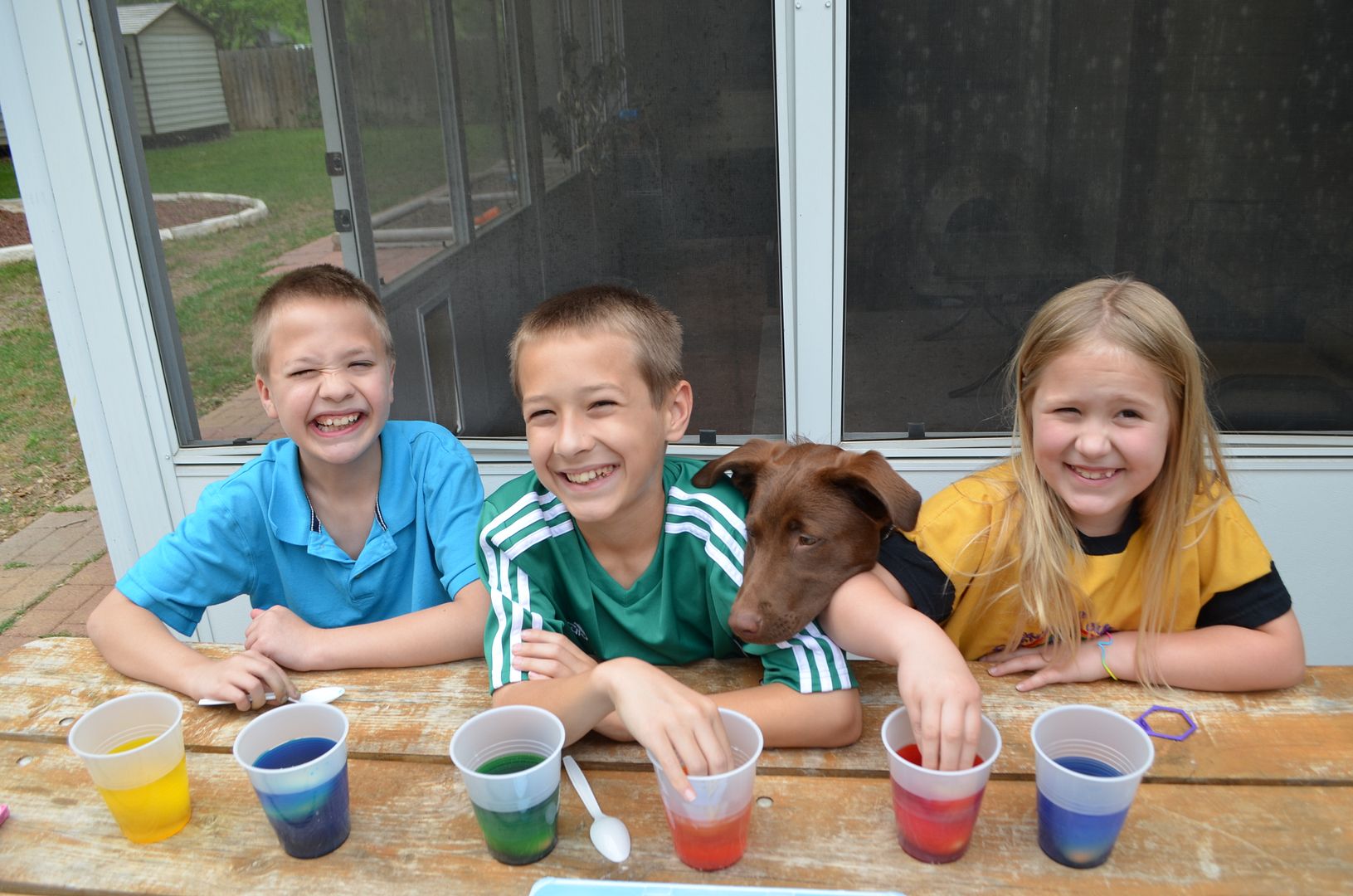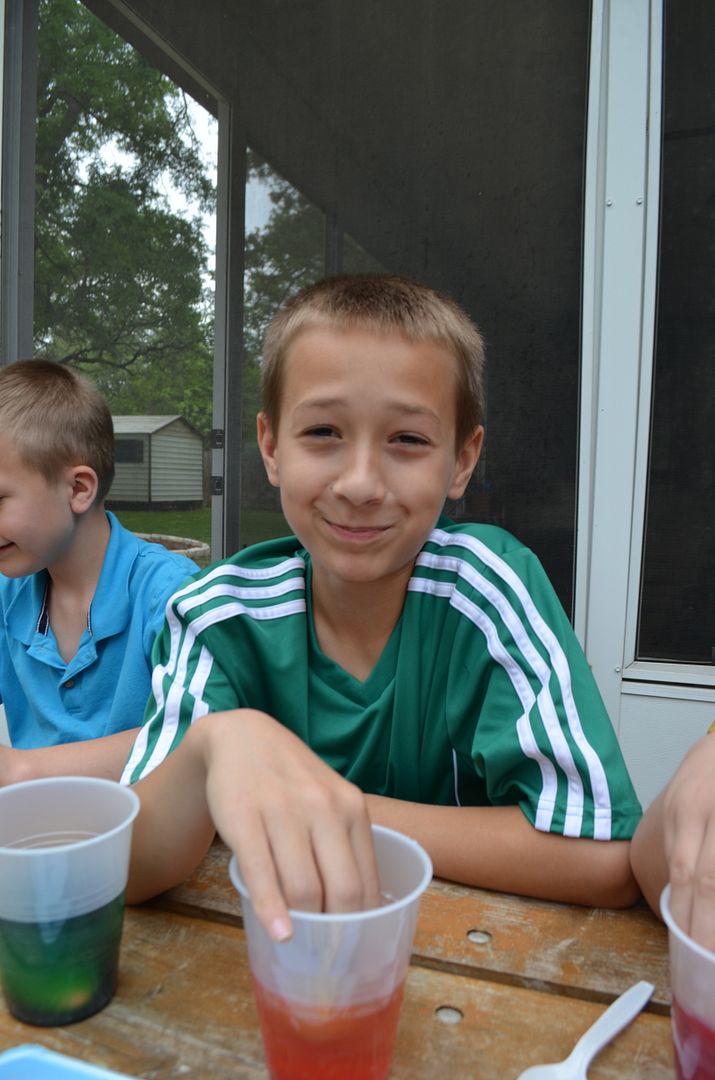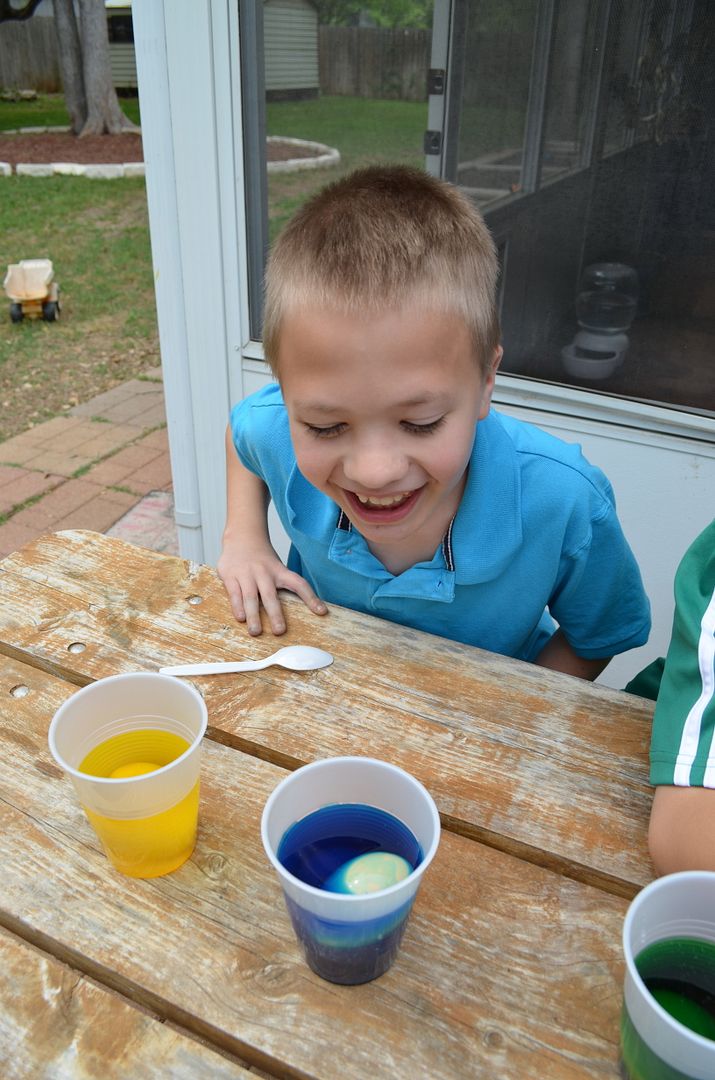 We had cute little stickers that we put on them this year.  The stickers had meaningful words on them, and I loved how the words added a special touch to the fun.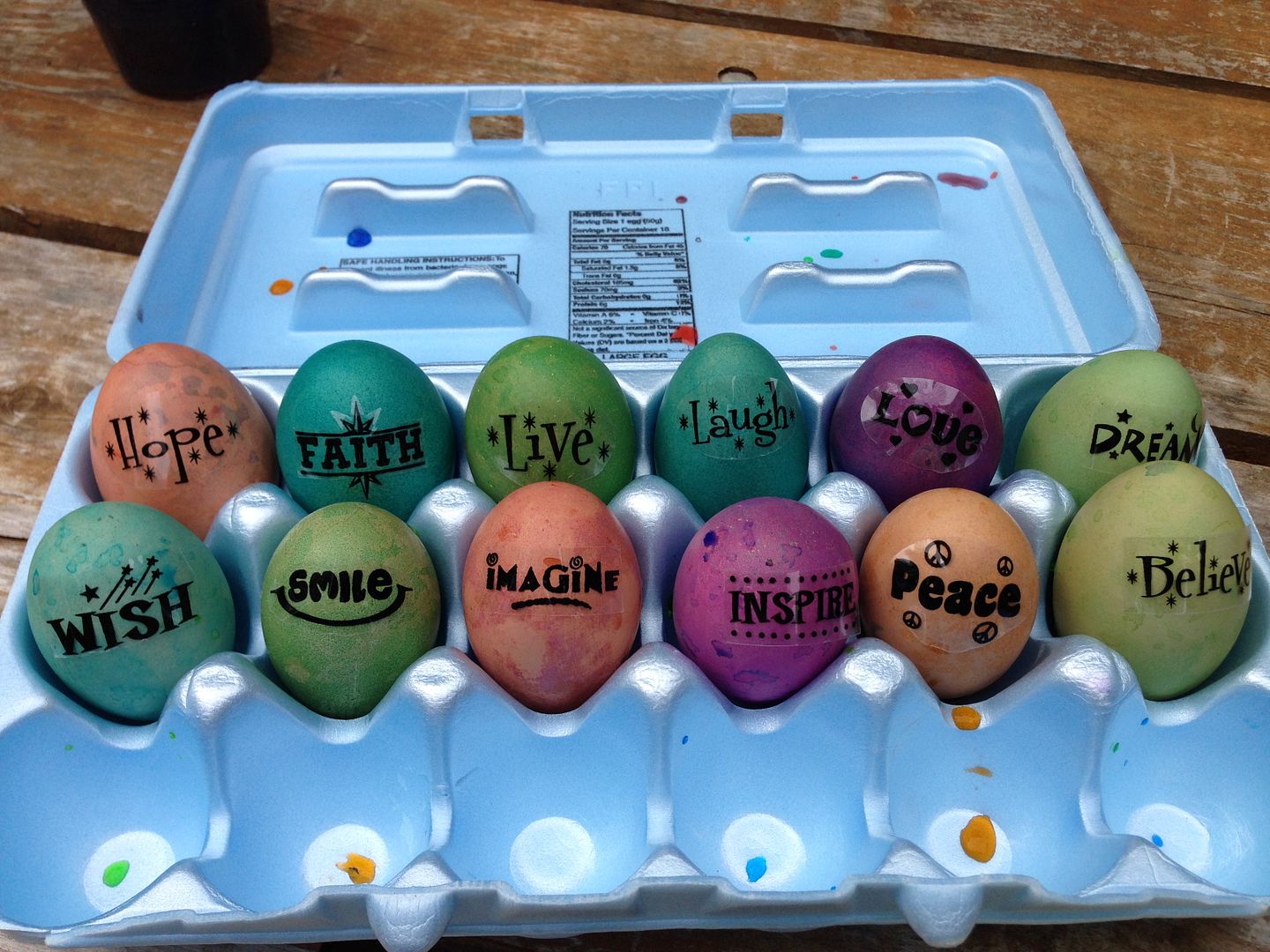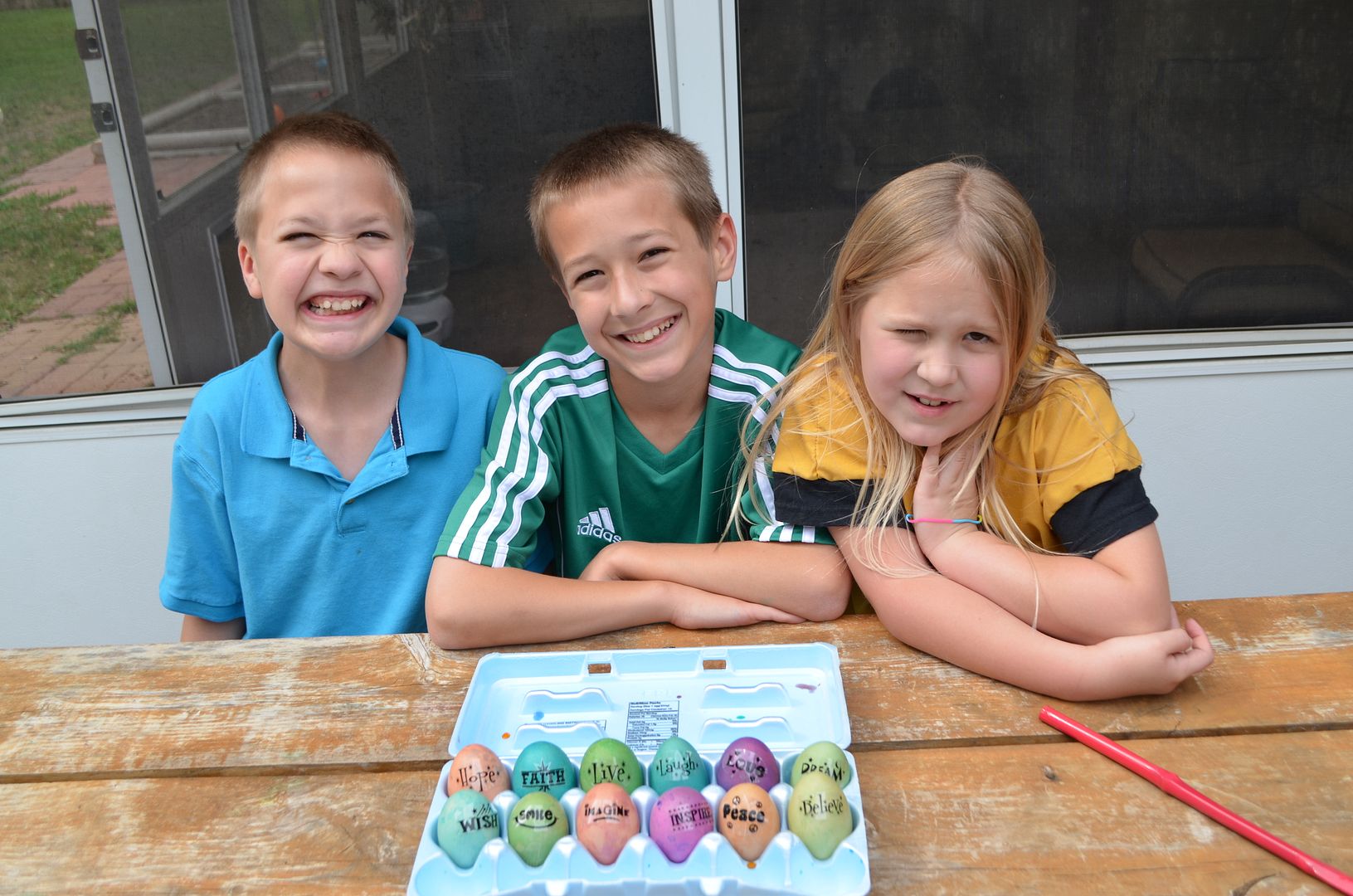 We did things a bit untraditionally this year.  Since we had the Easter egg hunt on Saturday, we decided to give the littles their Easter baskets on Saturday, too. Just as with the eggs, the littles had their special color for their baskets.
Gabriel had blue.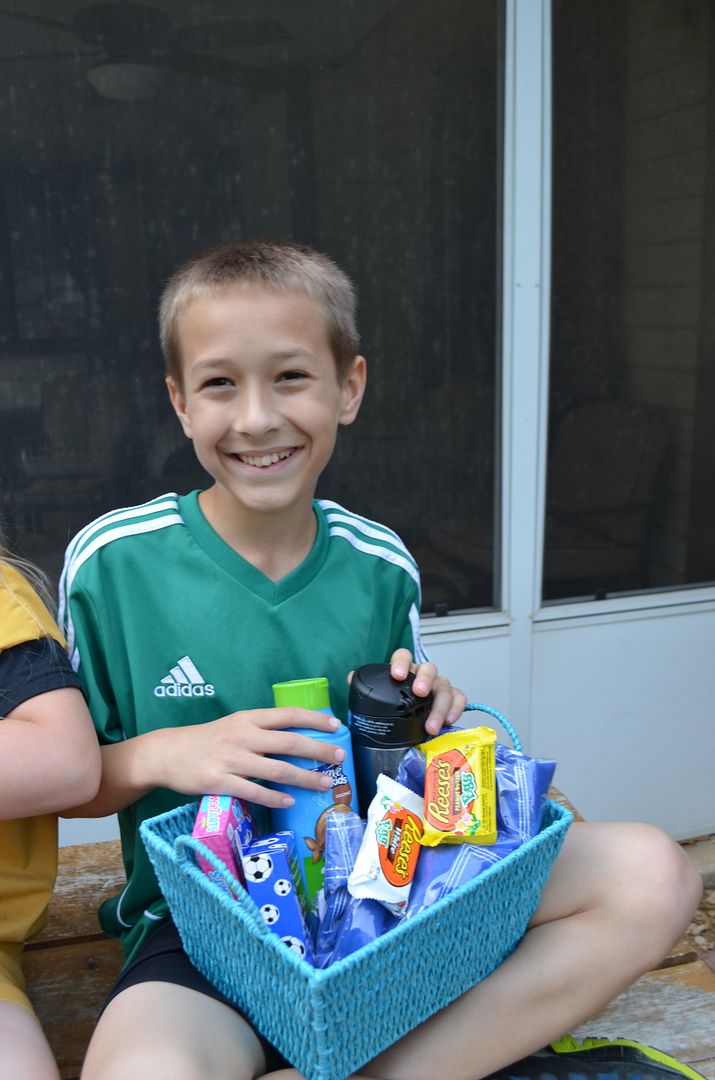 Ethan had green.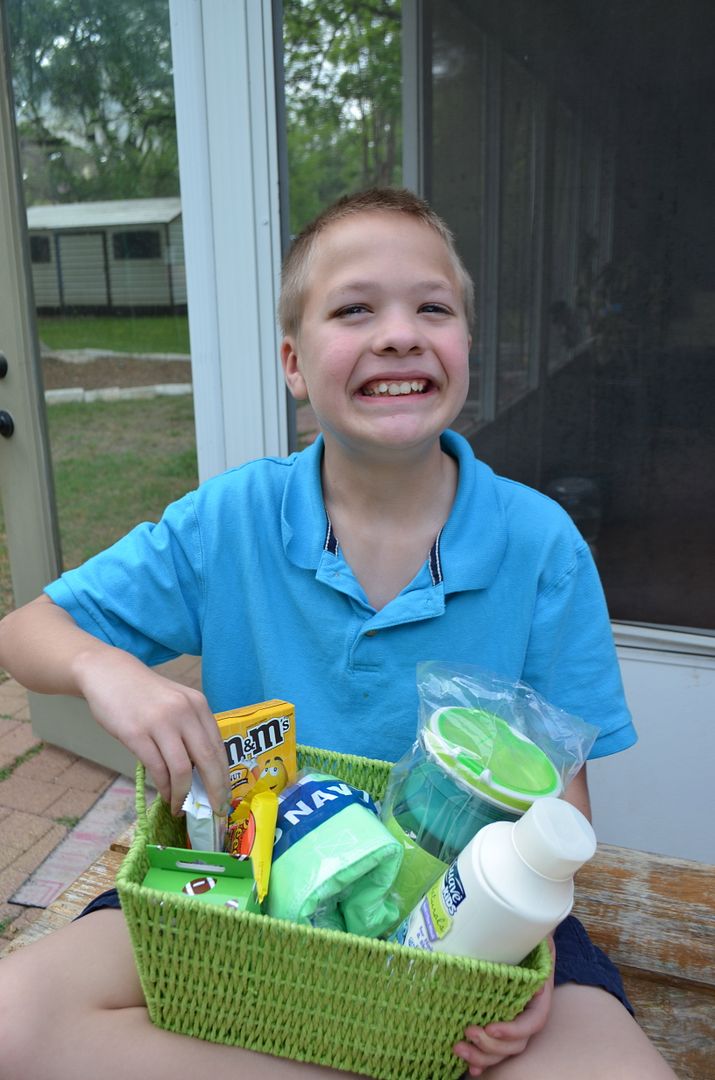 Summer had pink.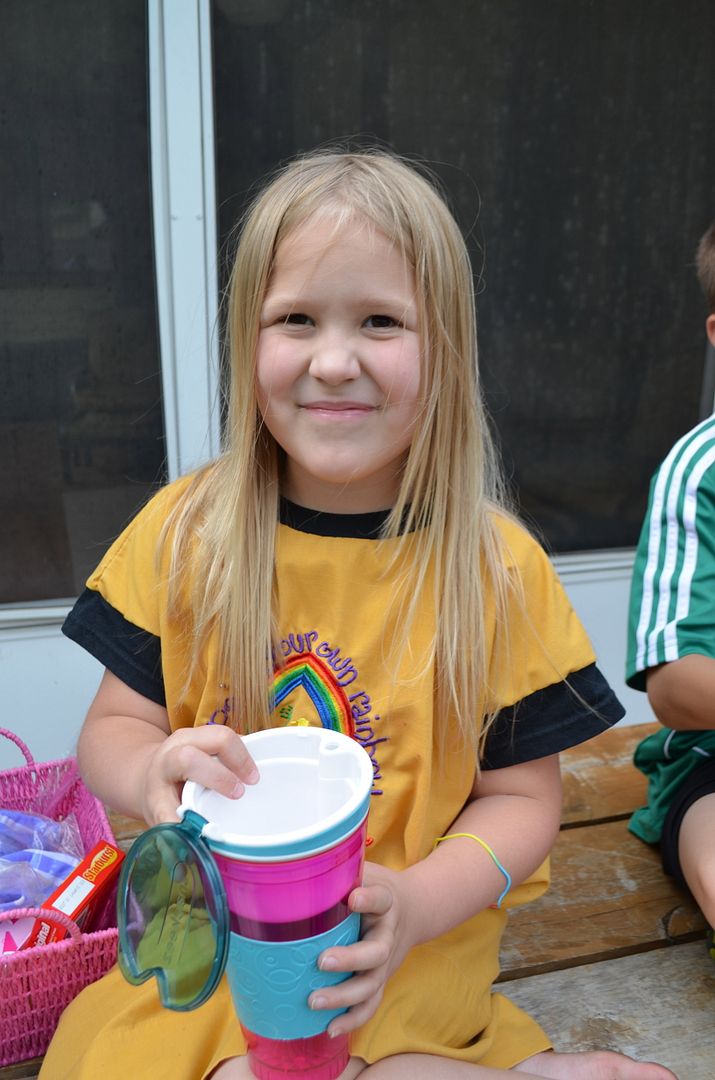 On Sunday, the celebration was all about the food. We had fruit and homemade cinnamon rolls for breakfast.
Dinner was brisket, ribs, potatoes, deviled eggs, and salad.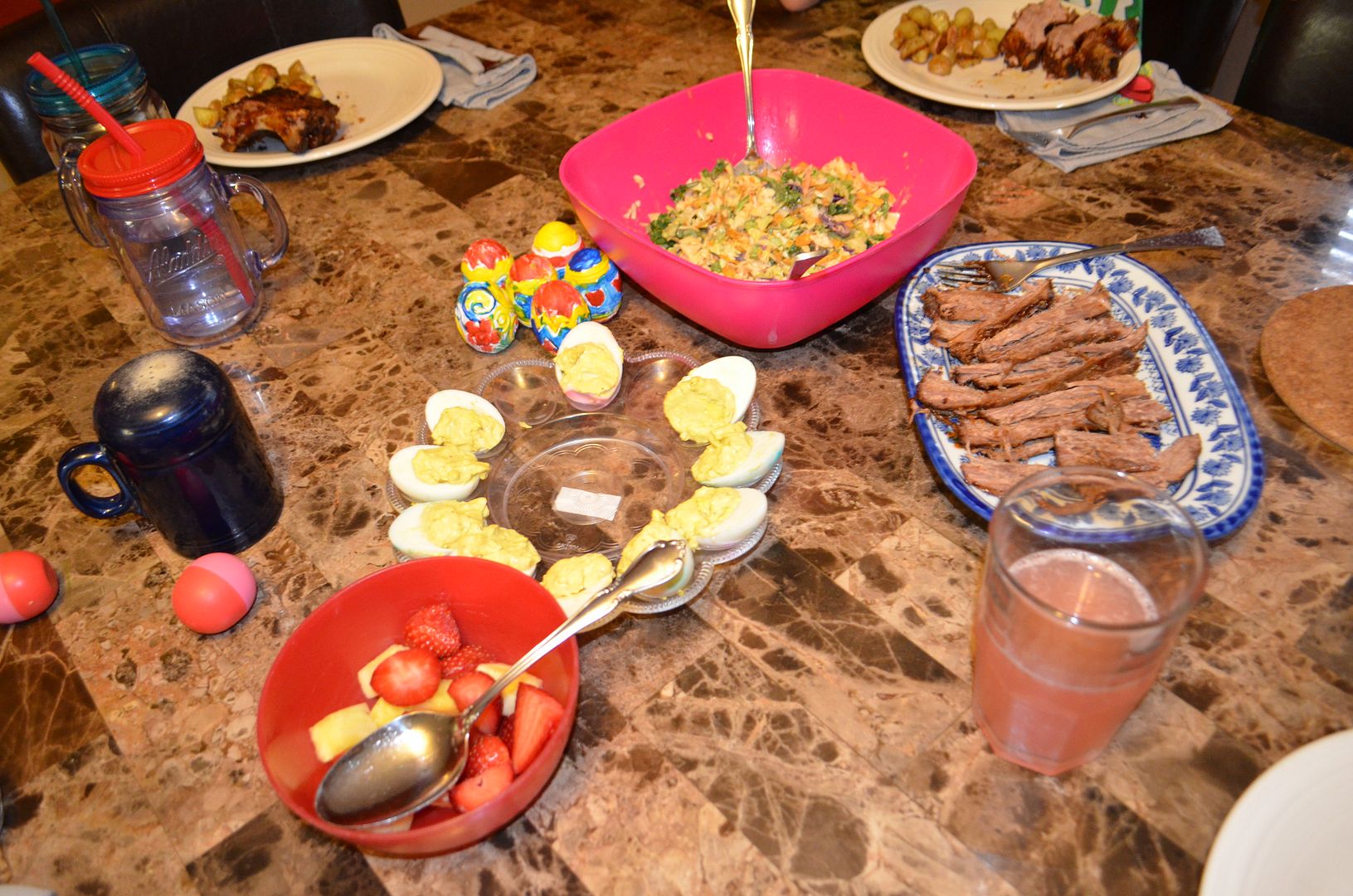 Easter weekend was everything that I had hoped it would be.  It was all about family, food, and fun.