I love celebrating the birth of my children.  I set the timer on my phone so that no matter where I am or what I am doing, I acknowledge the actual time that they entered the world.  I usually take a screen shot and show it to them, as I tell them once again details about their birth day.
For Gabriel's 11th birthday, he decided that he just wanted to celebrate with family.
I could not have been happier because I like having that special quality time with my children on their special day.  If I am honest, some of that has to do with the fact that it is my special day, too.
This boy made me a momma.  He began my dream of being a mom and having a family of my own.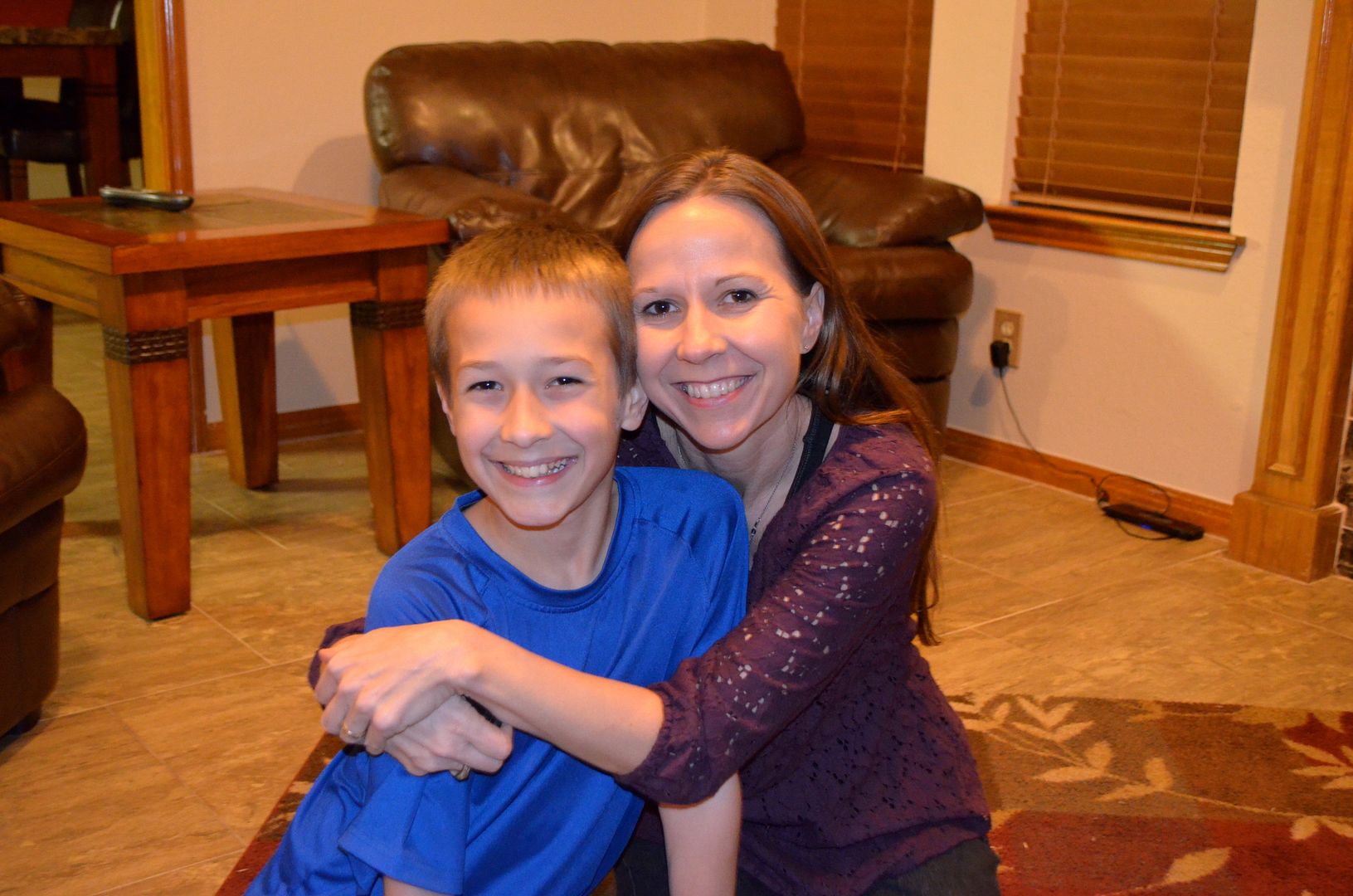 He lives up to the title "big brother" better than anyone who I know.
He has a big heart,
a big smile,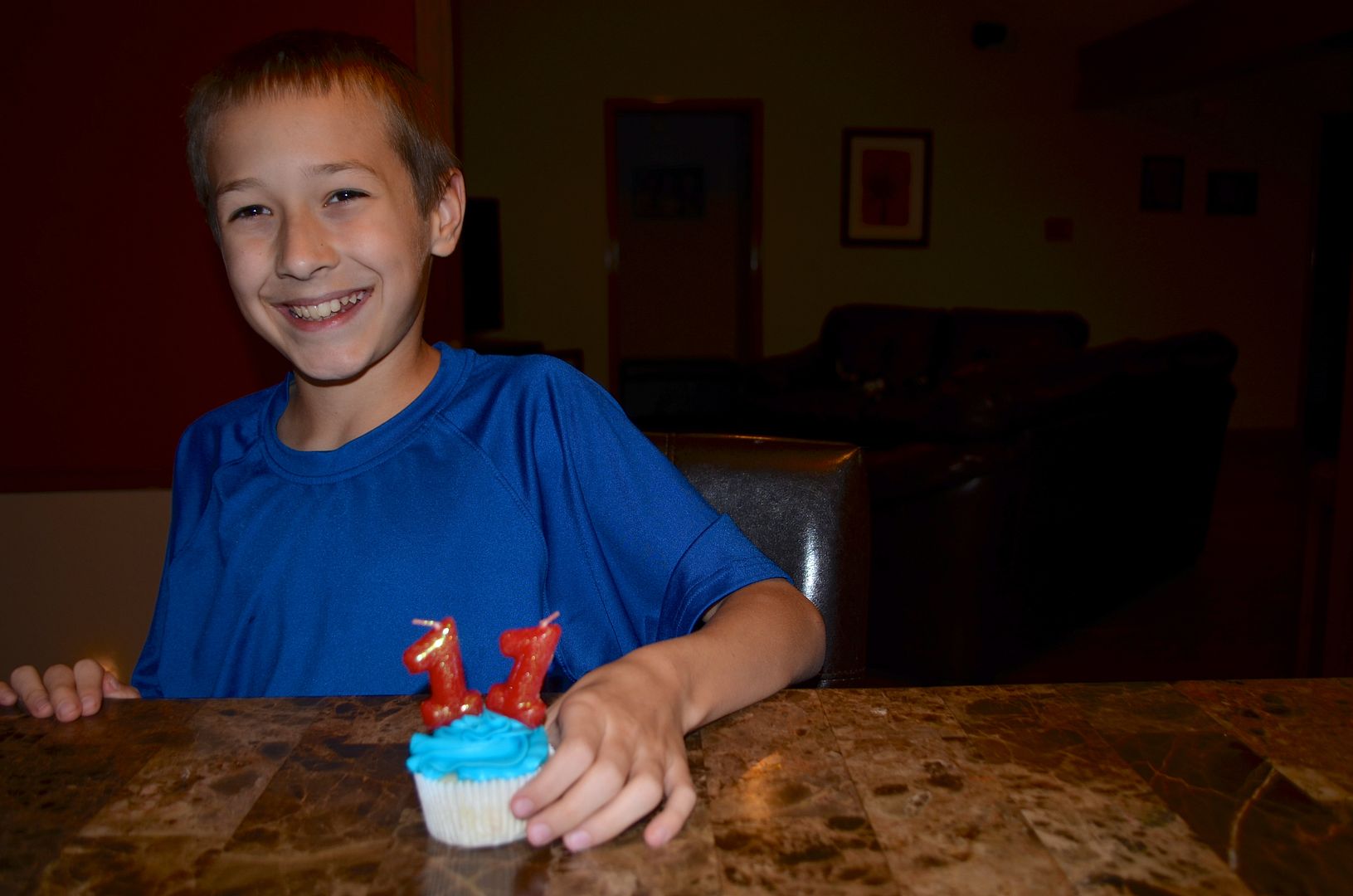 an incredible brain,
a sense of humor,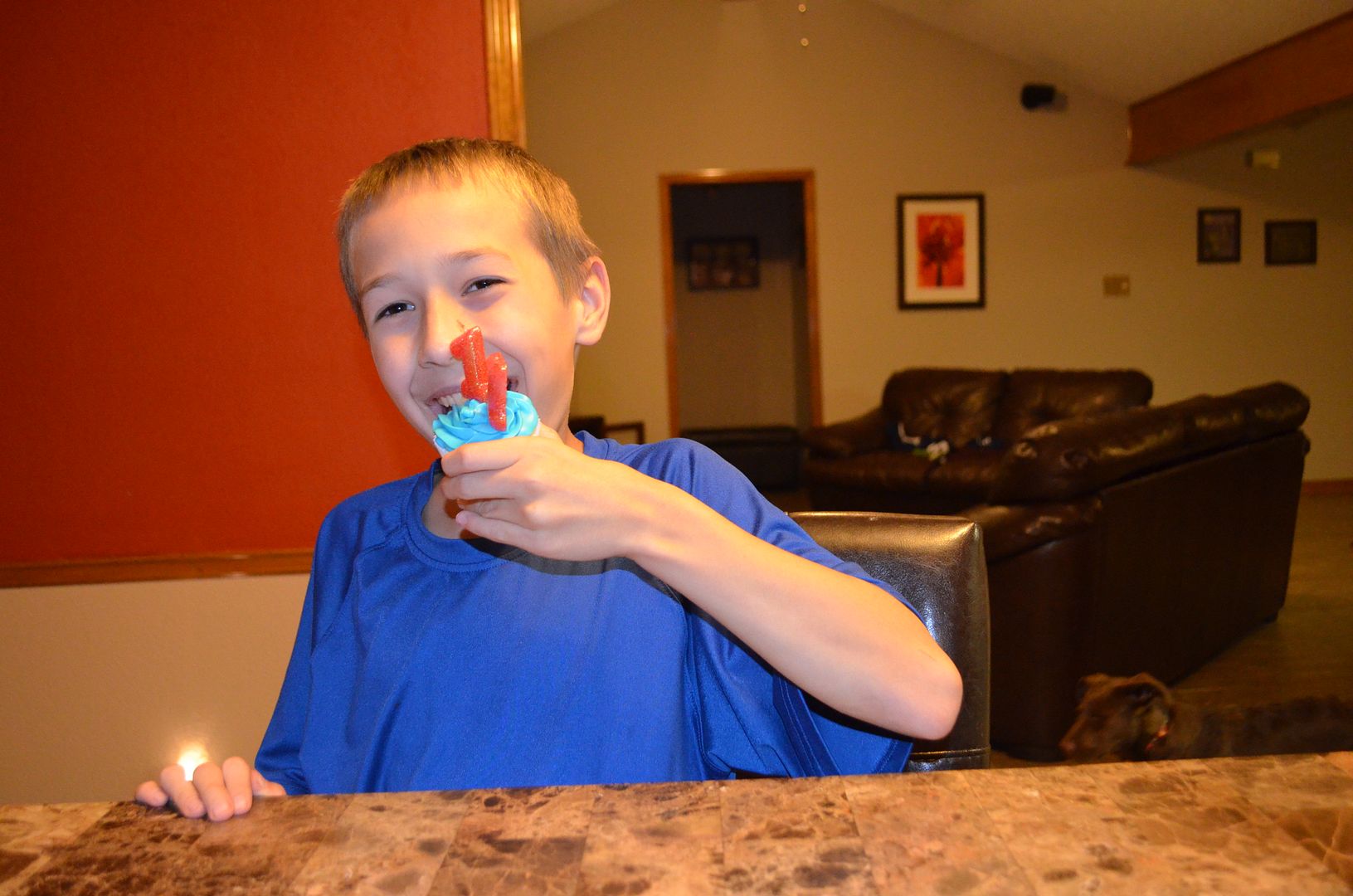 a moral compass that I pray he never loses,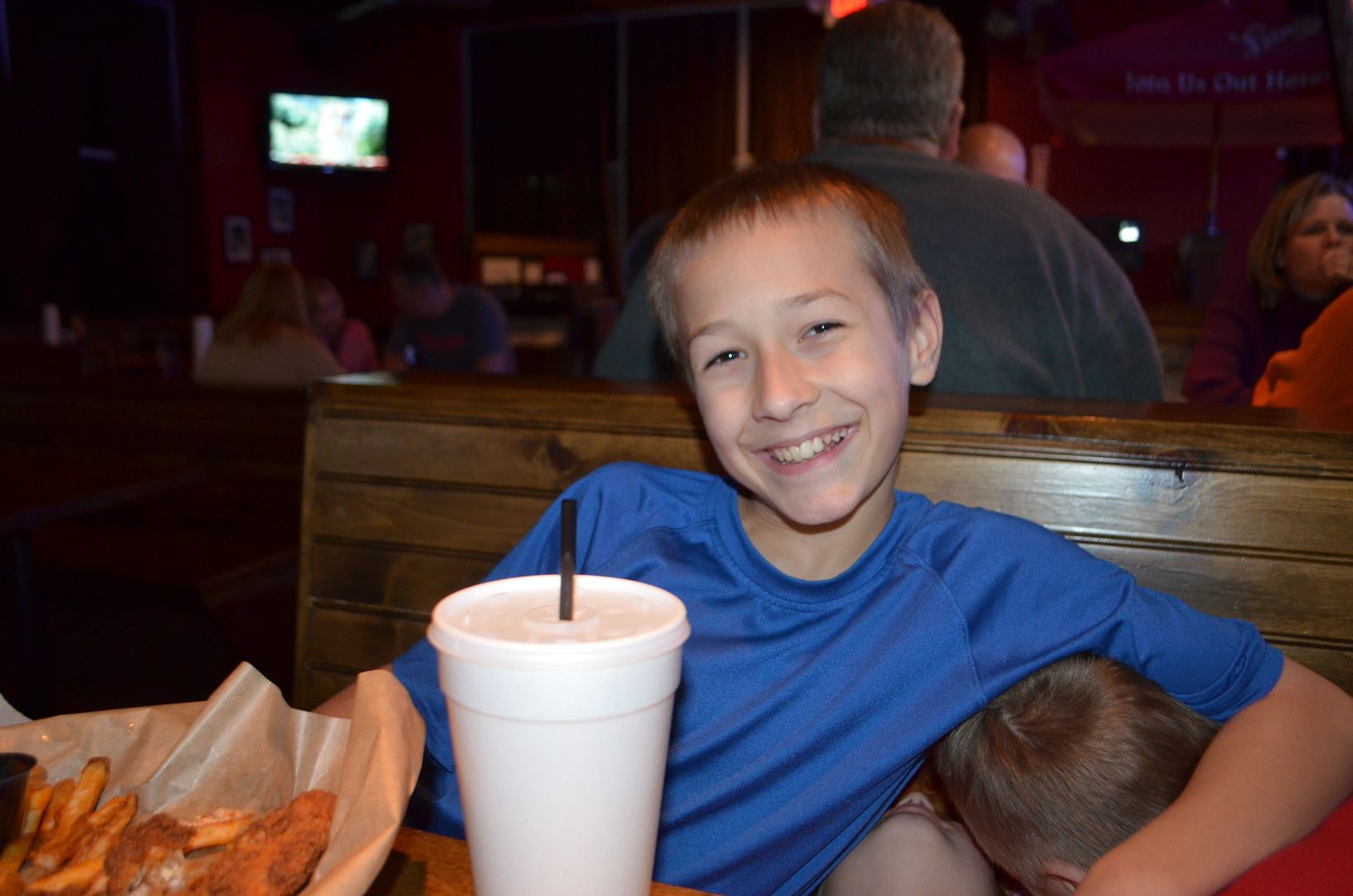 and so many incredible gifts.
For his birthday, we celebrated him.  I had been sick for the month leading up to his birthday with the flu, a sinus infection, bronchitis, and a stomach flu that began three days before his big day.  I had missed school on Monday, and we had a bad weather late start on Tuesday, his birthday. I once again could not make it to school because I had fever the night before.  I prayed that I could feel well enough to go out to dinner to celebrate with him.
Moms around the world know that we have the strength to move mountains when it comes to our children.  There was nothing that was going to keep me from celebrated with the boy who made me a momma.
As bad luck would have it, though, Sean was stuck at a bus stop due to something that had happened on his bus. We had to go pick him up.  Right before we arrived, he called to tell me that we would have another passenger in the car with us, a man who Sean had never met but who needed a ride to our town to watch his daughter's recital.  Remember, I had the stomach flu, which is enough in and of itself…but I also get car sick.  I was in the 3rd row of the van with Gabriel, praying that I would not vomit all over the place.  Gabriel was holding my hand, both because he was trying to help me feel better and because there was a stranger in our car.  I looked at him, and we both started laughing.  I told him that we would never, ever forget his 11th birthday!  I had been feeling bad all day that my illnesses had taken away from his birthday, and then something as simple as giving a ride to a stranger in need reminded me that being together is all that we really need in order to celebrate big, happy, events in our lives.
We went to dinner,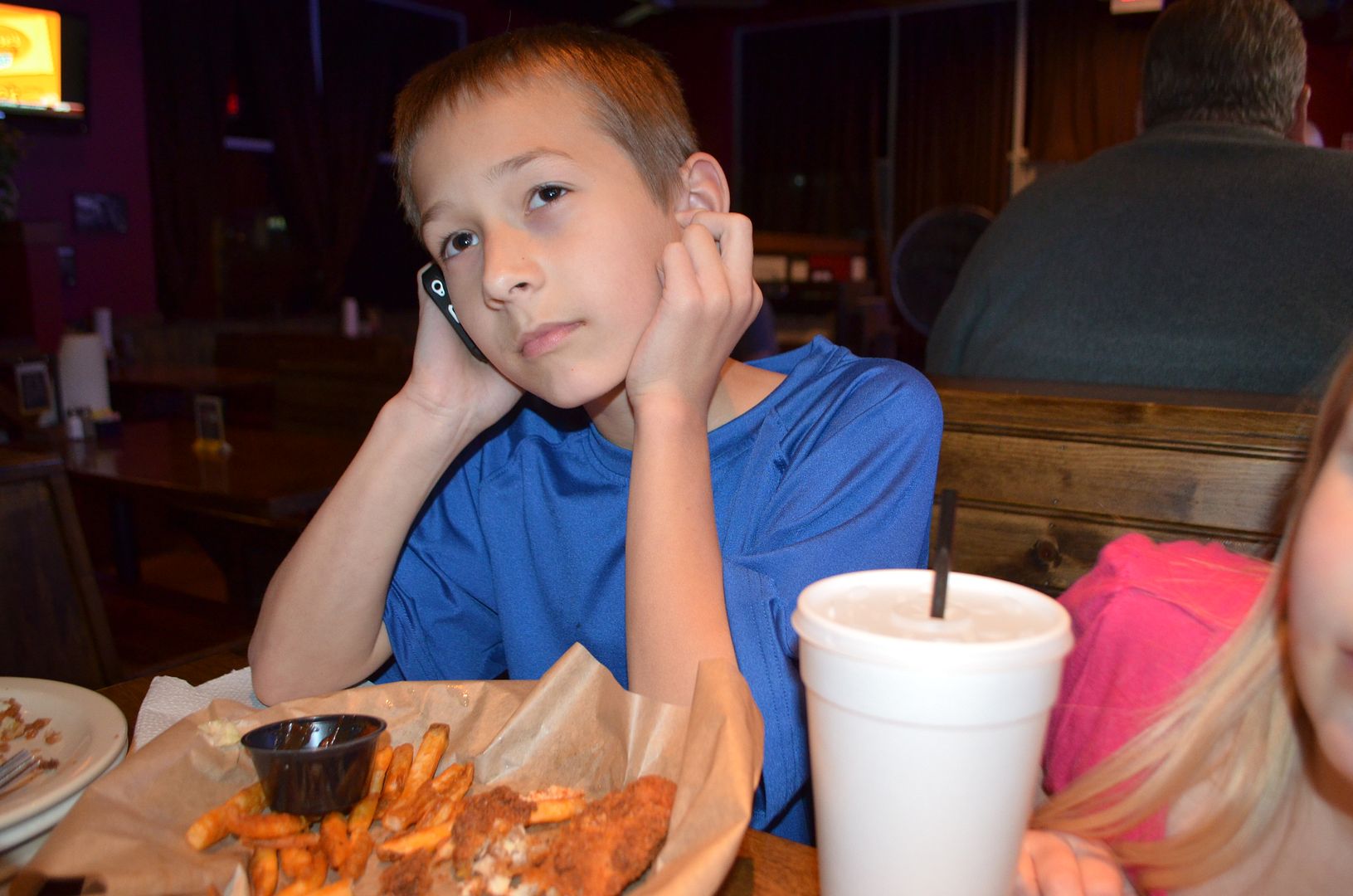 opened presents,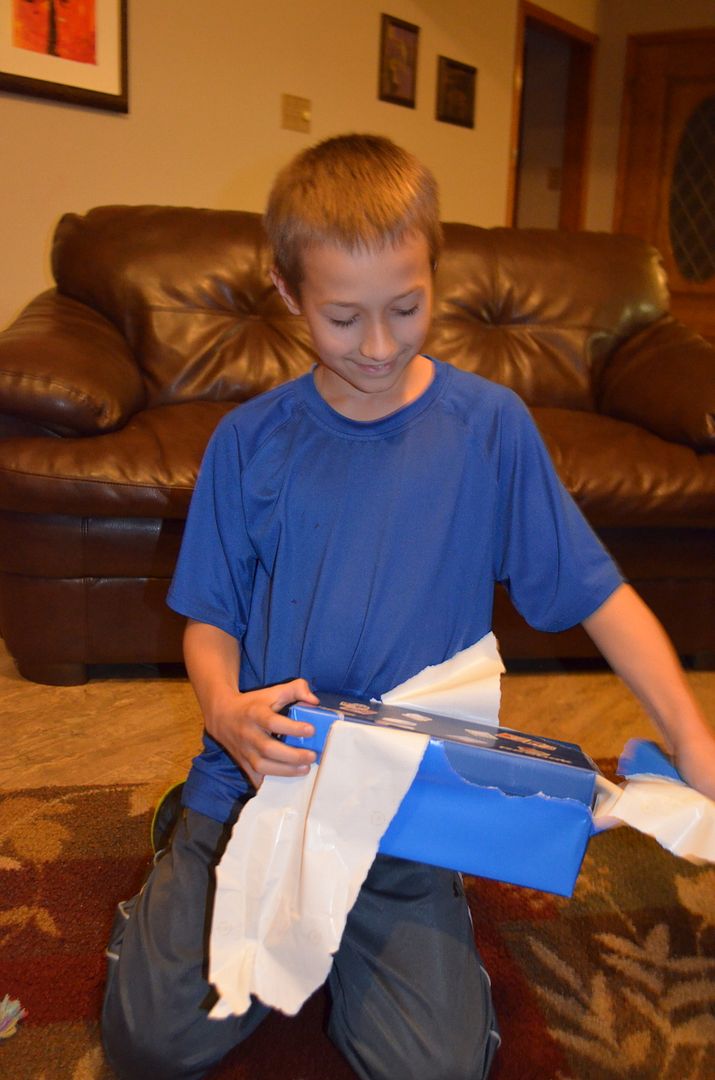 had cupcakes,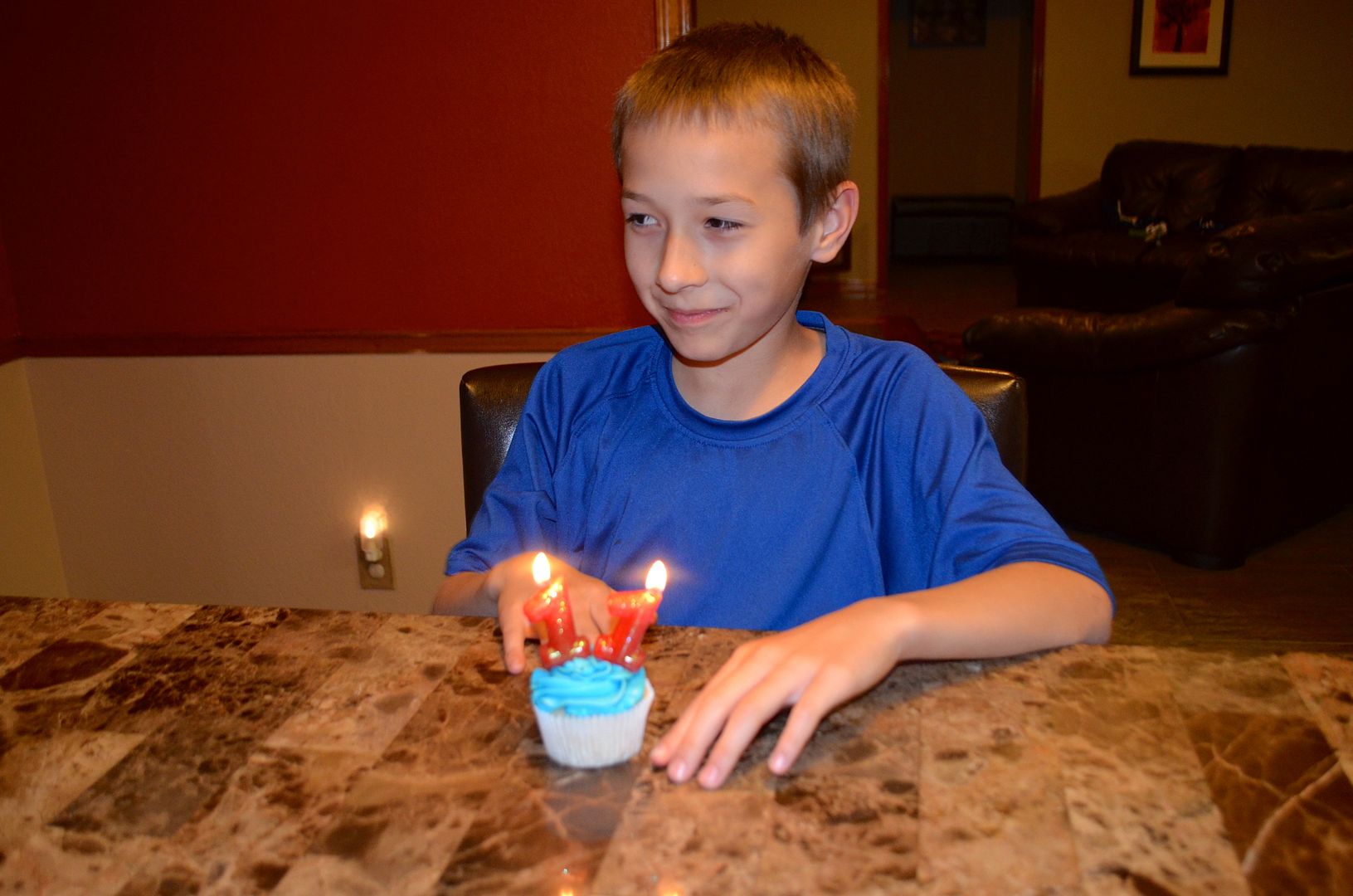 and celebrated the incredible boy who made me a mom.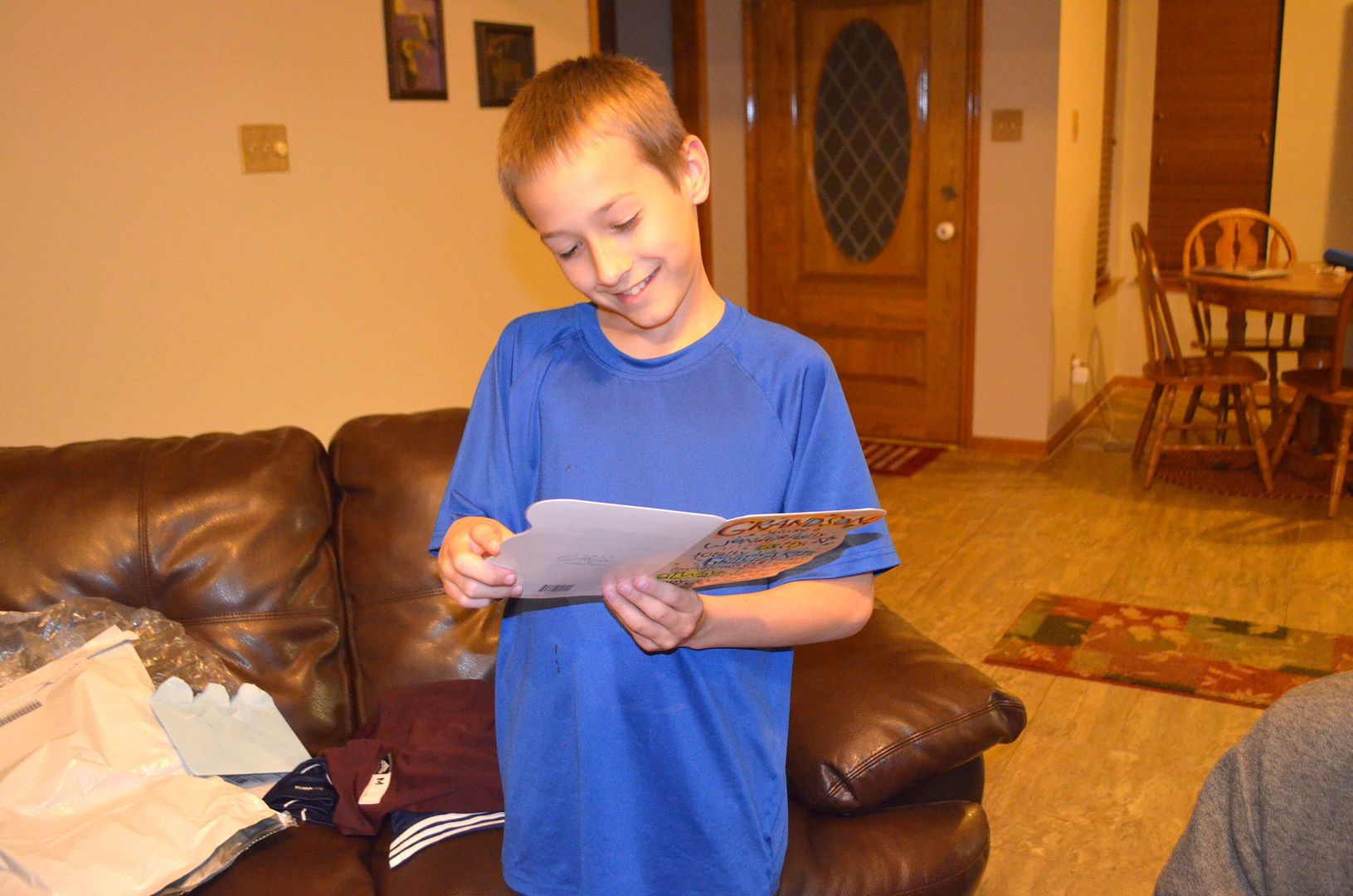 A few days later, Sean took Gabriel to an Aggie baseball game and to play golf.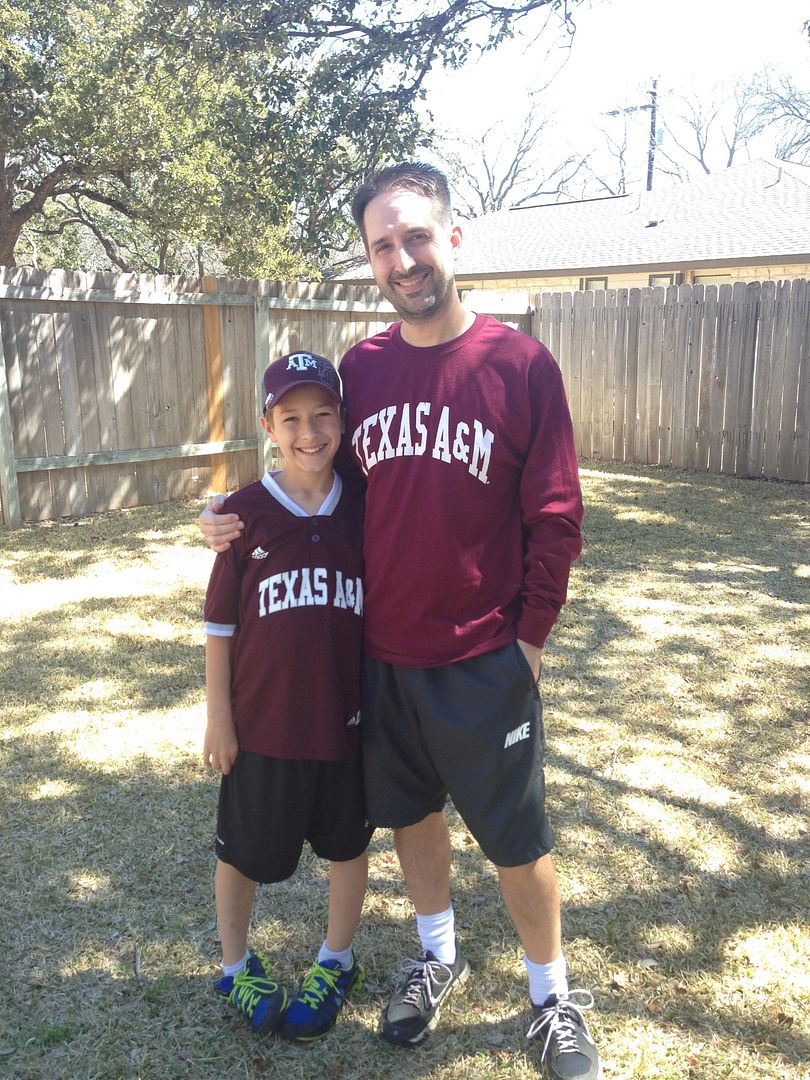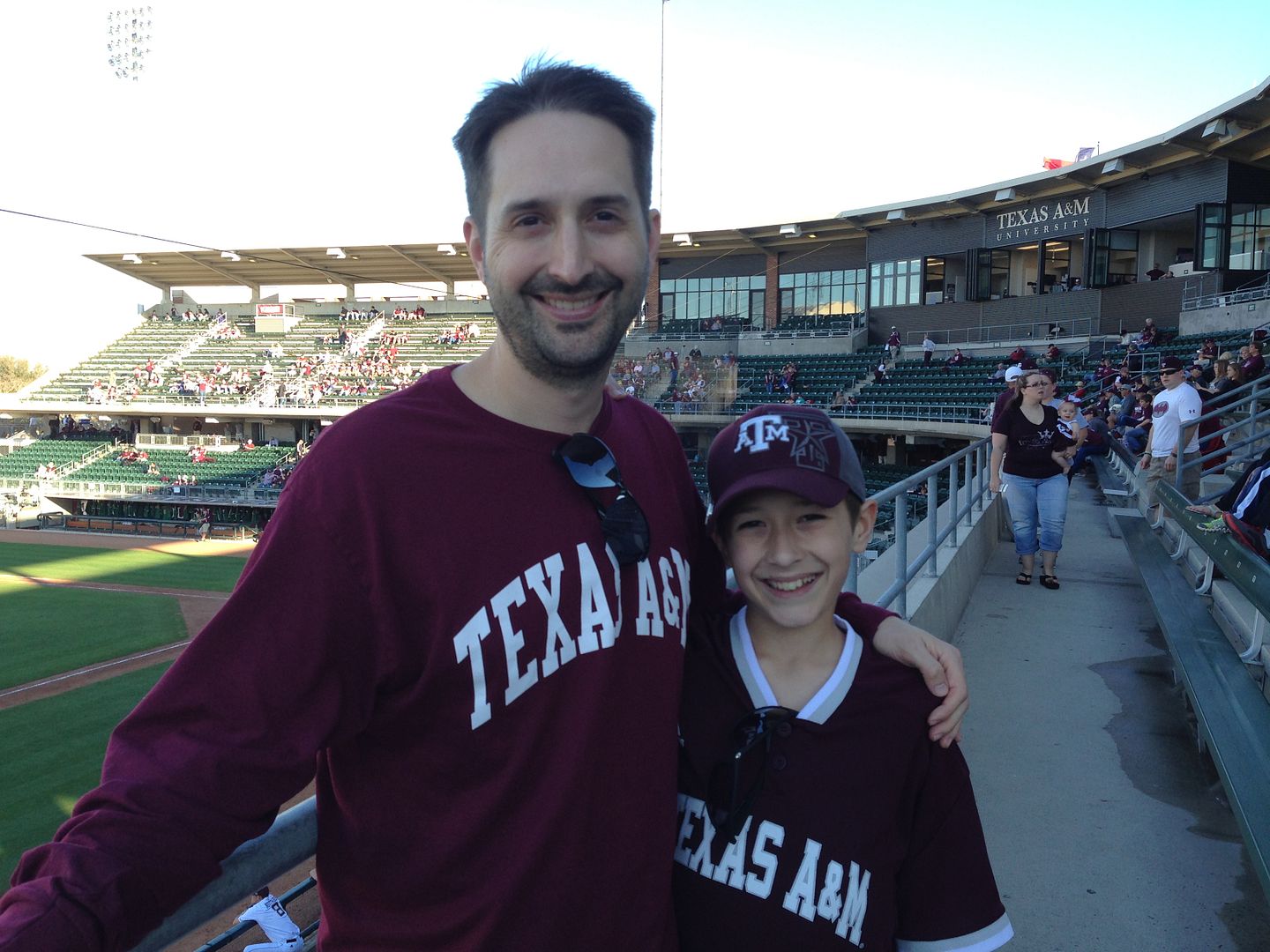 Sean and Gabriel had a great time at the baseball game, and then, bad luck struck again when Sean woke up the next morning, their golfing morning, with my terrible stomach bug.  Gabriel's 11th year started out with him learning just how much his parents love him.  His birthday and his trip definitely were not exactly what he had hoped and dreamed that they would be, but he did not let any of it get him down.  He learned to roll with the punches…and to hold his parents hands in their hour of need.   Eleven suddenly became a huge milestone for my oldest boy, the one who stole my heart when he gave me the title of momma.