Scout came home with us eleven days before Christmas.   I had just finished student teaching and had a few days off before the littles and Sean began their Christmas break with me.  We went out of town the very next weekend.
It was a busy time, and having a new puppy was a bit like having a newborn.  She woke up during the night and would often wake up for good at 5 AM.  That is my work day wake-up time, but it is certainly not my holiday break wake up time.  It was for this holiday break, though.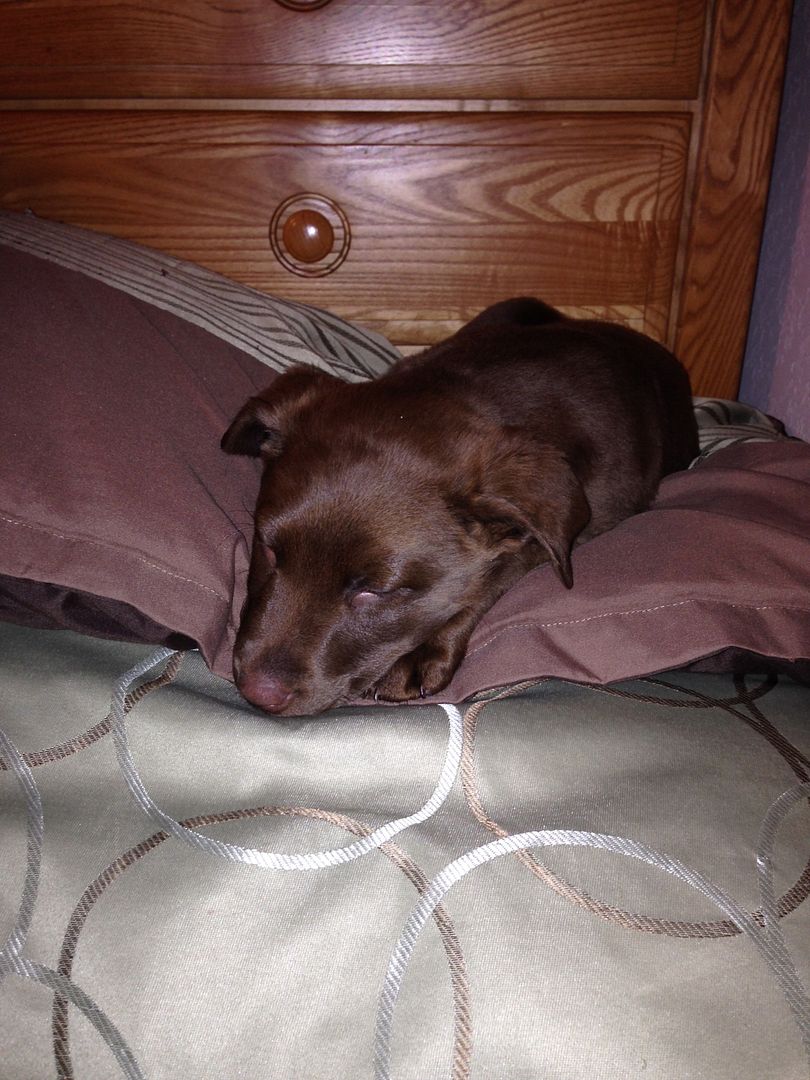 Sean and I took turns waking up with Scout in the mornings.  It was a bit exhausting because she did not just want to wake up and cuddle.  She wanted to play…and play…and play.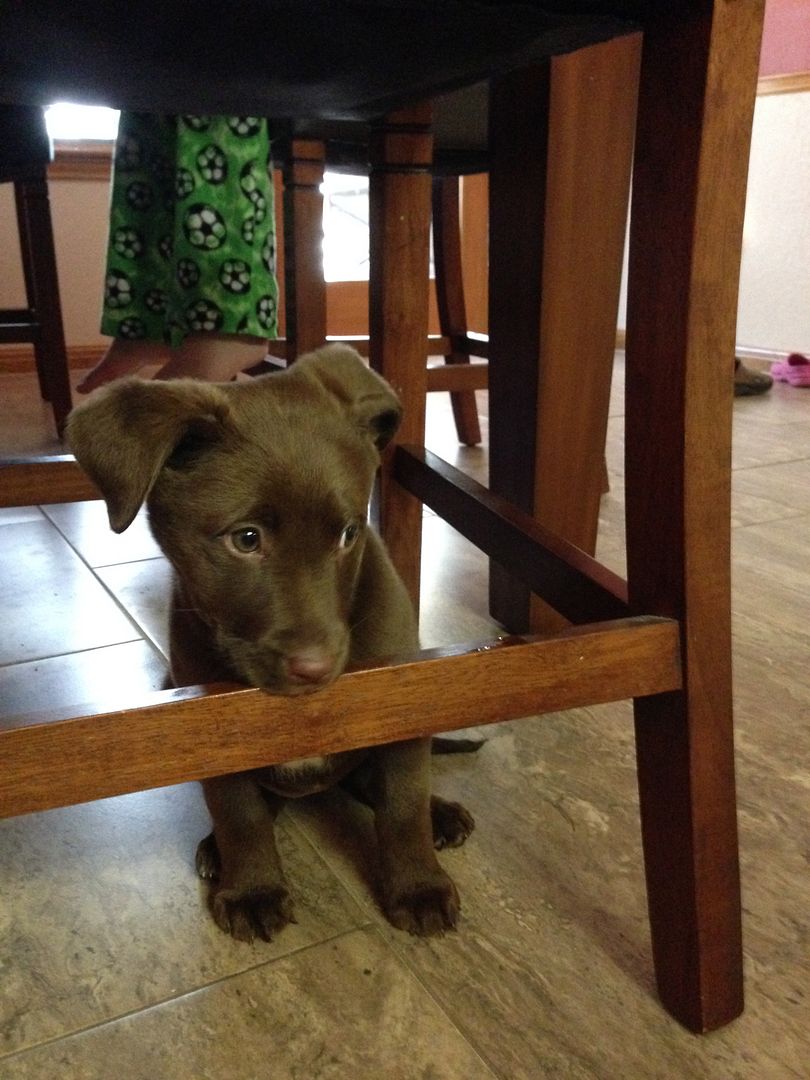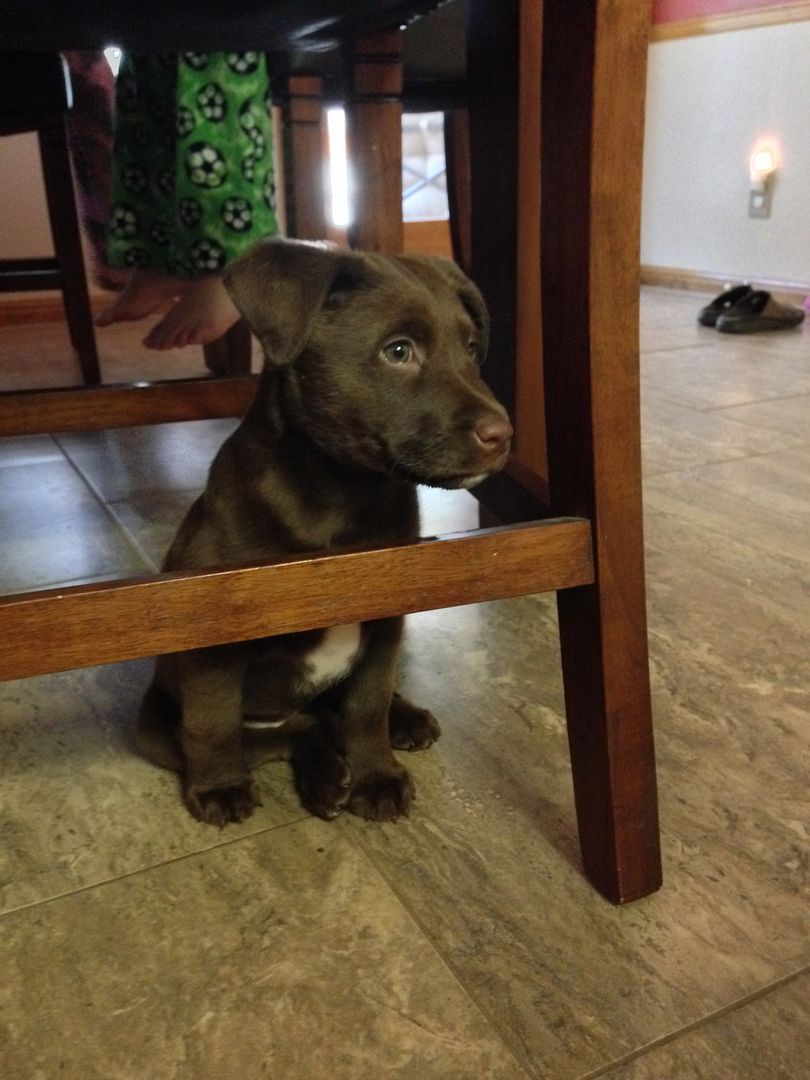 I looked at her many mornings and said, "It is a good thing you are so cute."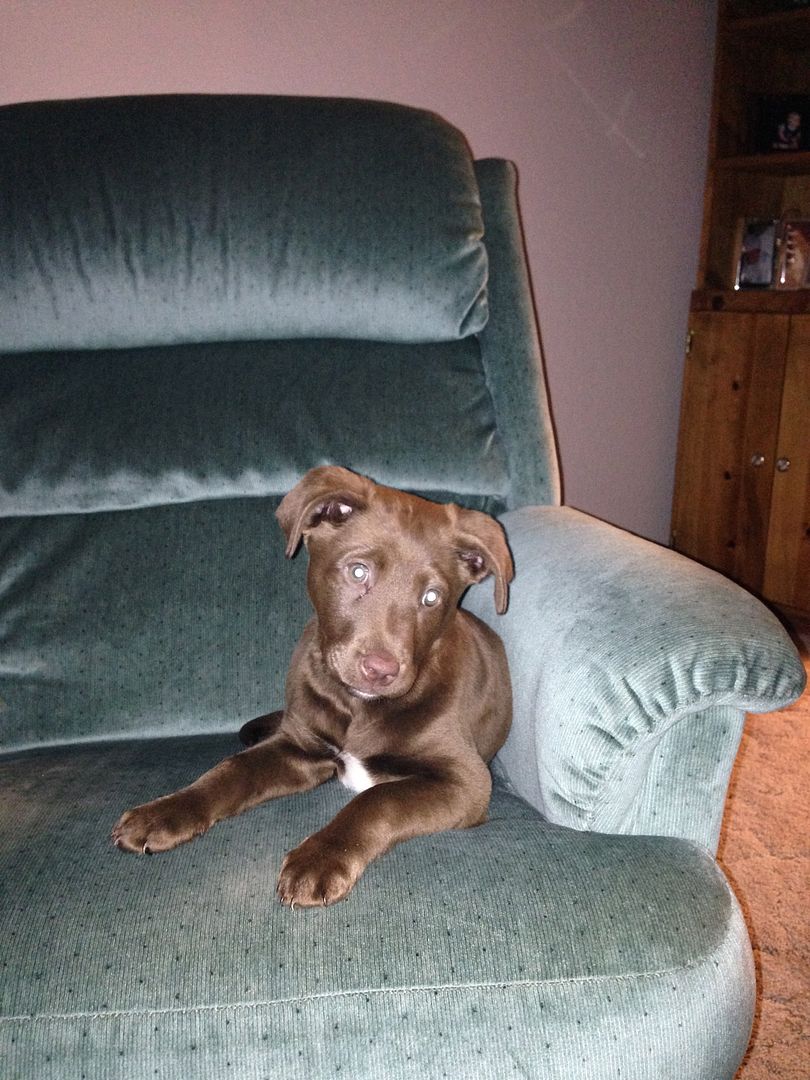 I loved her from the beginning, but it probably took me the longest to really bond with her.  As I mentioned, I had to deal with feelings of guilt, and I kept telling myself that she was for the littles, not for me.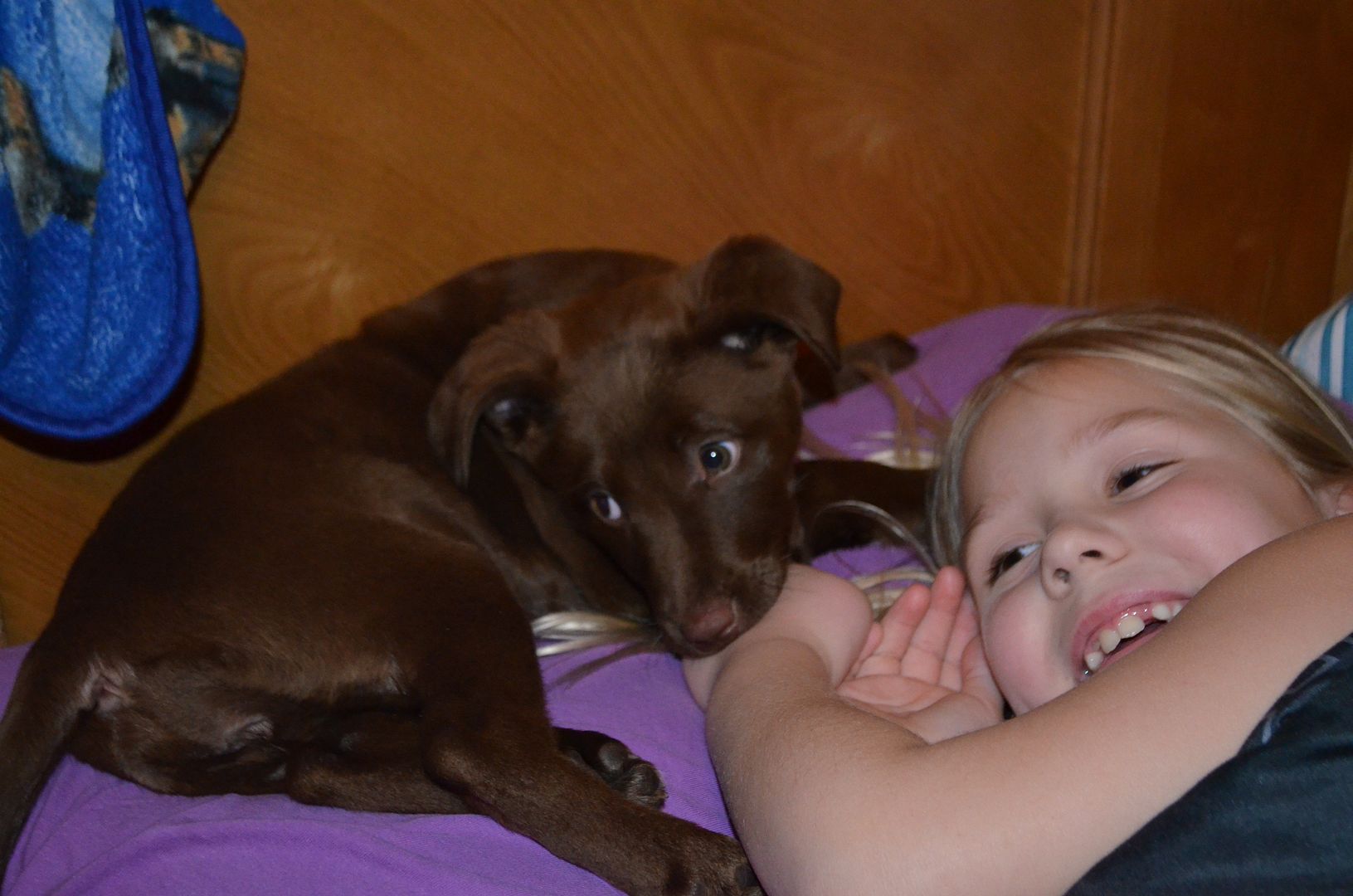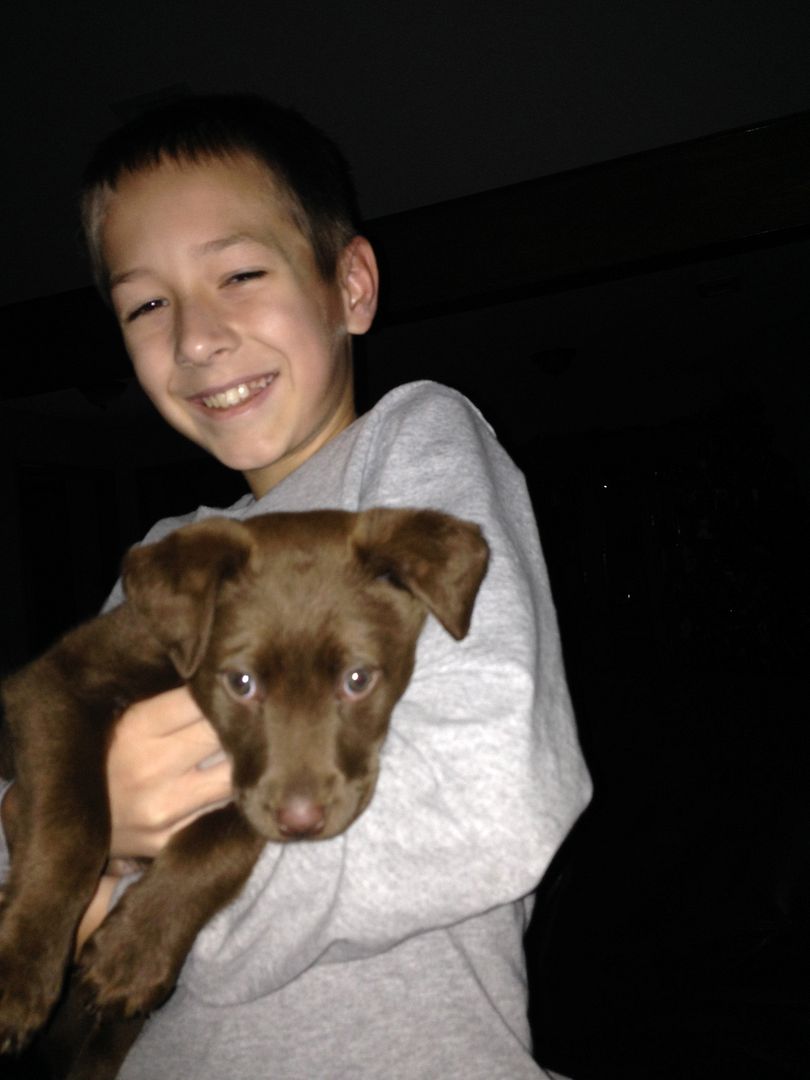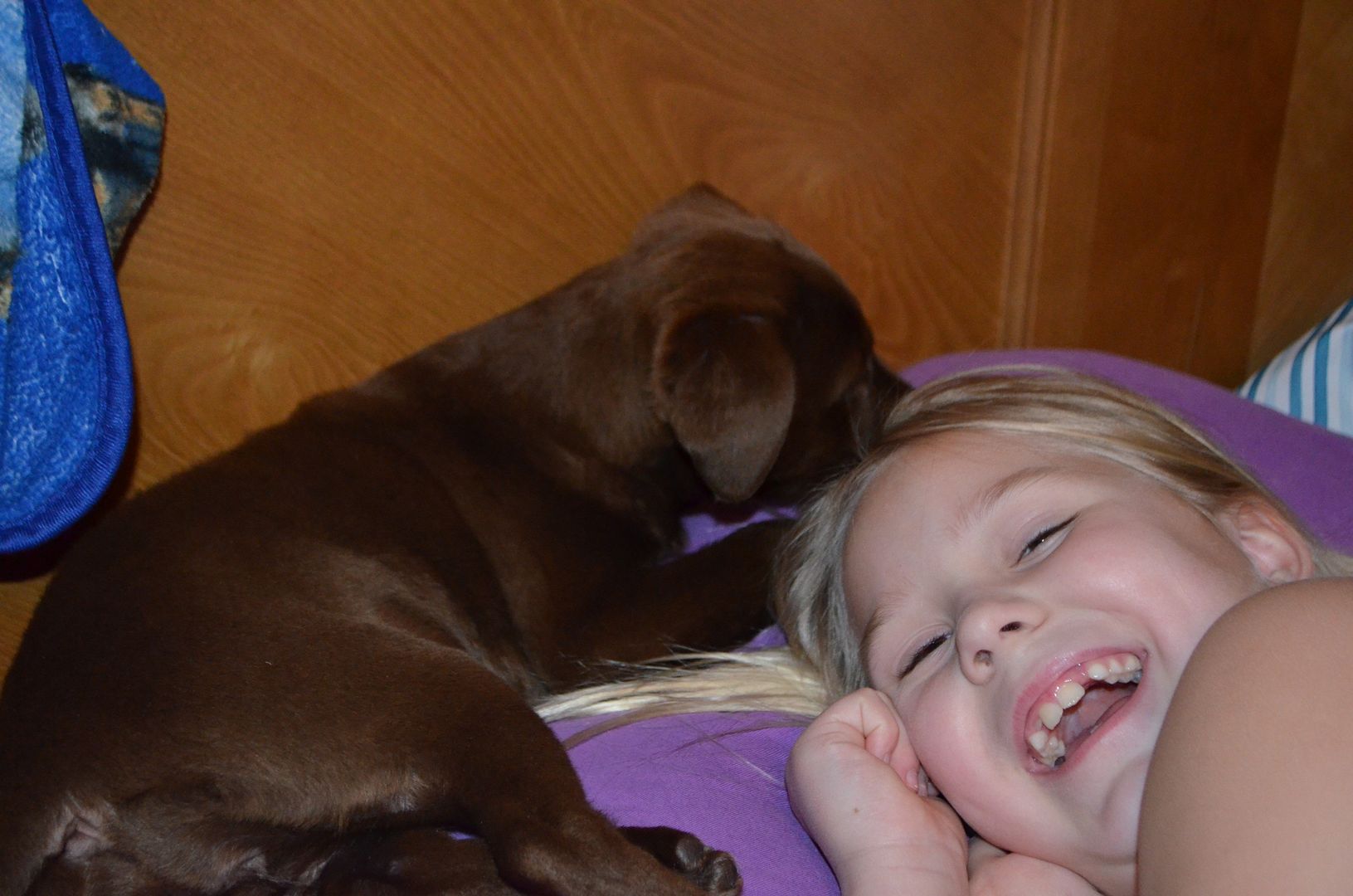 Well, that changed in the blink of an eye once Sean and the littles went back to school and work.  I had a week at home with just Scout.  She quickly became mine.  Do not get me wrong.  She is a family dog, and she loves everyone equally, but for that week, she really depended on me.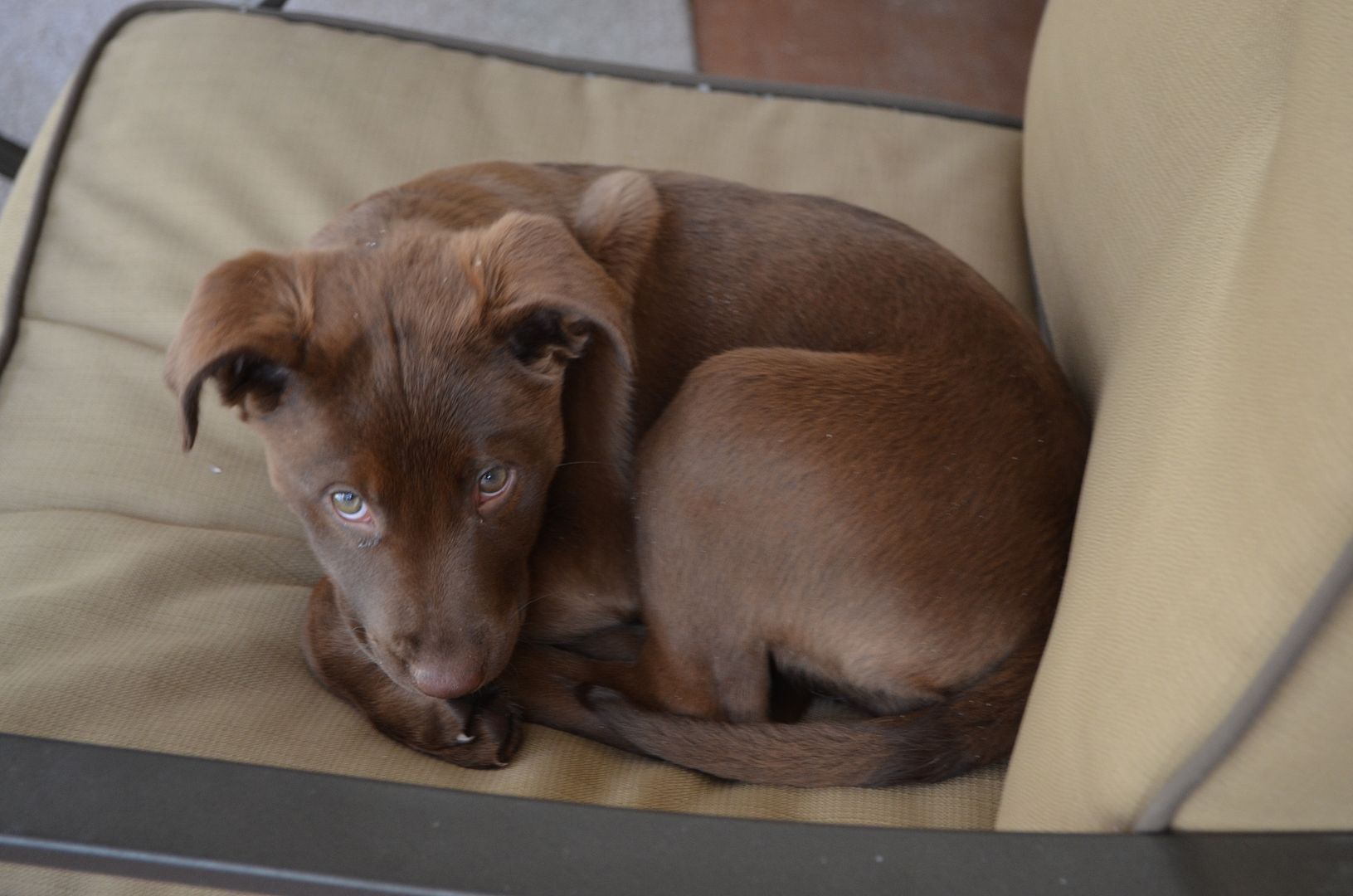 I had to keep my eyes on her, though, because if I took them off of her for a minute, she would find mischief. I started sending Sean pictures and titling them, "Where's Scout?" because she frequently found herself in some funny places.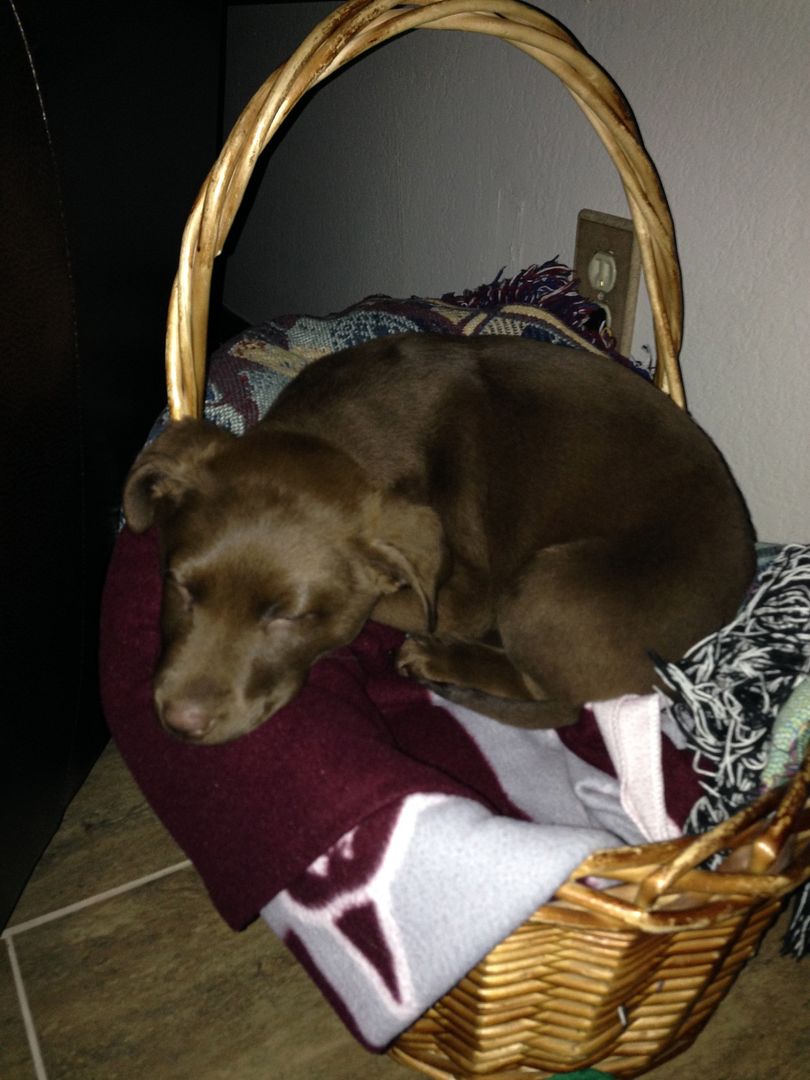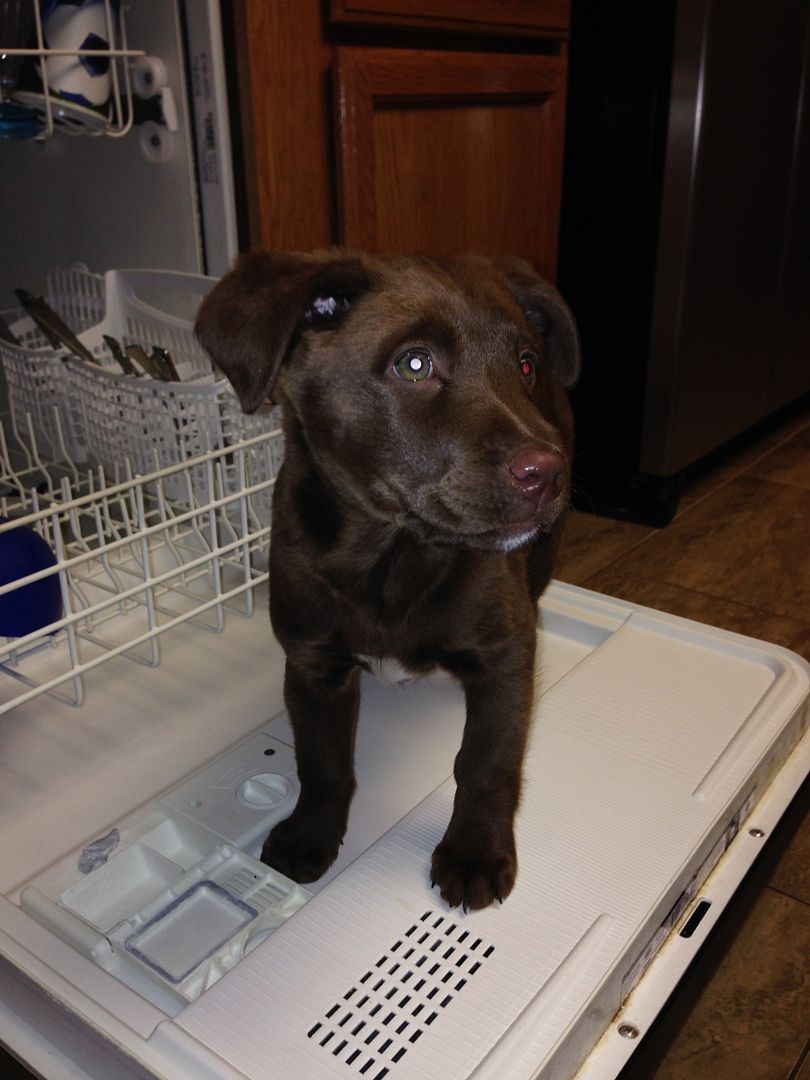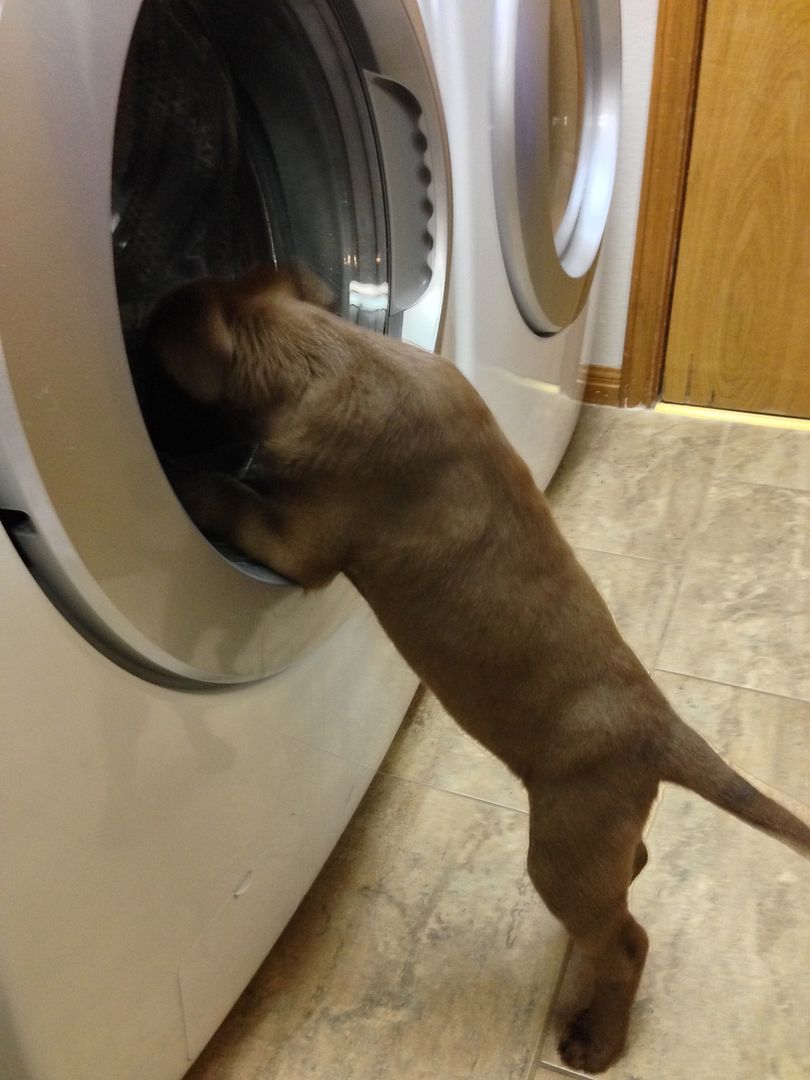 I am so happy that I finally allowed her all the way into my heart.  She has enriched our lives in so many ways, and I cannot imagine her not being a part of our family.