Where we live in Texas, we have pretty mild winters.  This year, though, we had some crazy weather.  When the weather channel starts predicting ice and/or snow, the littles all start hoping for a snow day.  Since Sean and I are both in education, a snow day typically means that we all stay home together, sleeping late, playing games, and cuddling by the fire.  Snow days are some of my favorite.
As luck would have it, we had an ice day this year.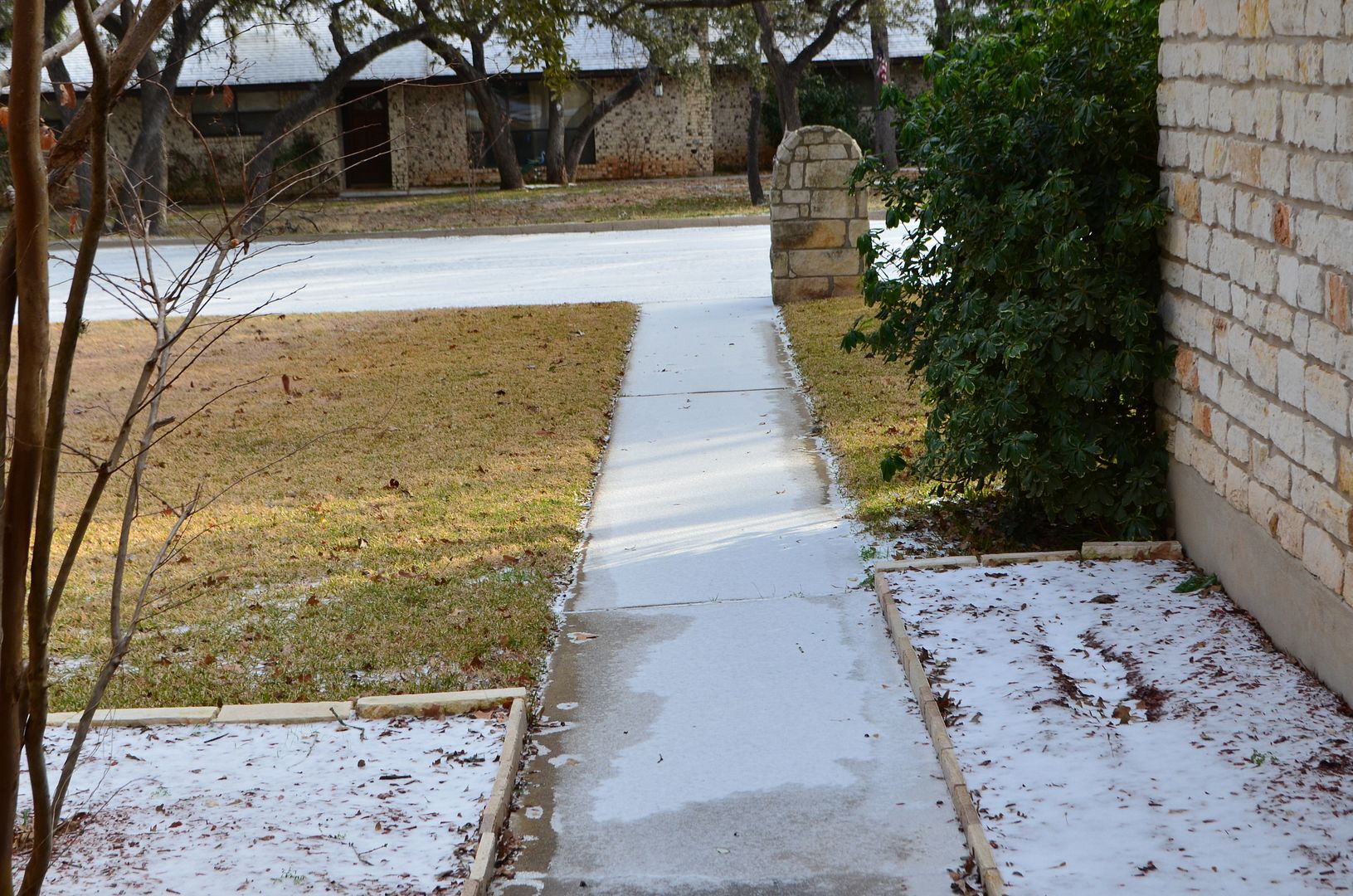 Summer determined that the ice was just like snow, and she could build a snowman with it.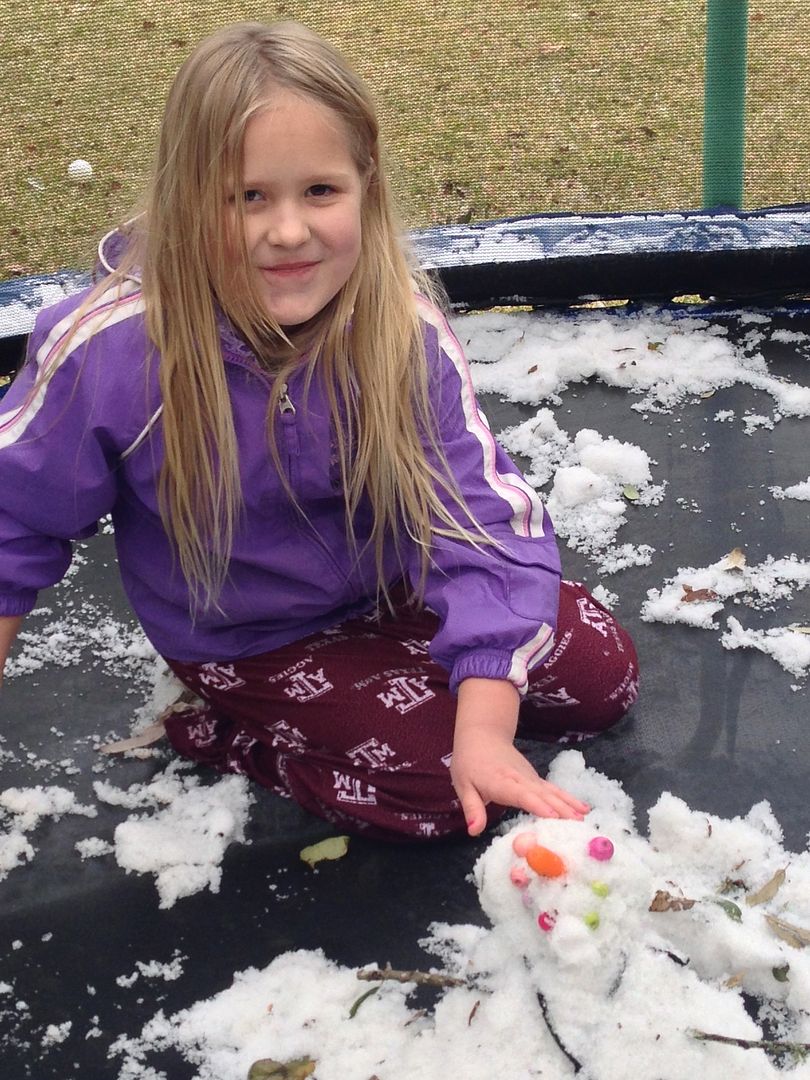 She was really the only little who braved the weather for more than a few seconds at a time.  The boys spent most of the day enjoying the ice day from indoors.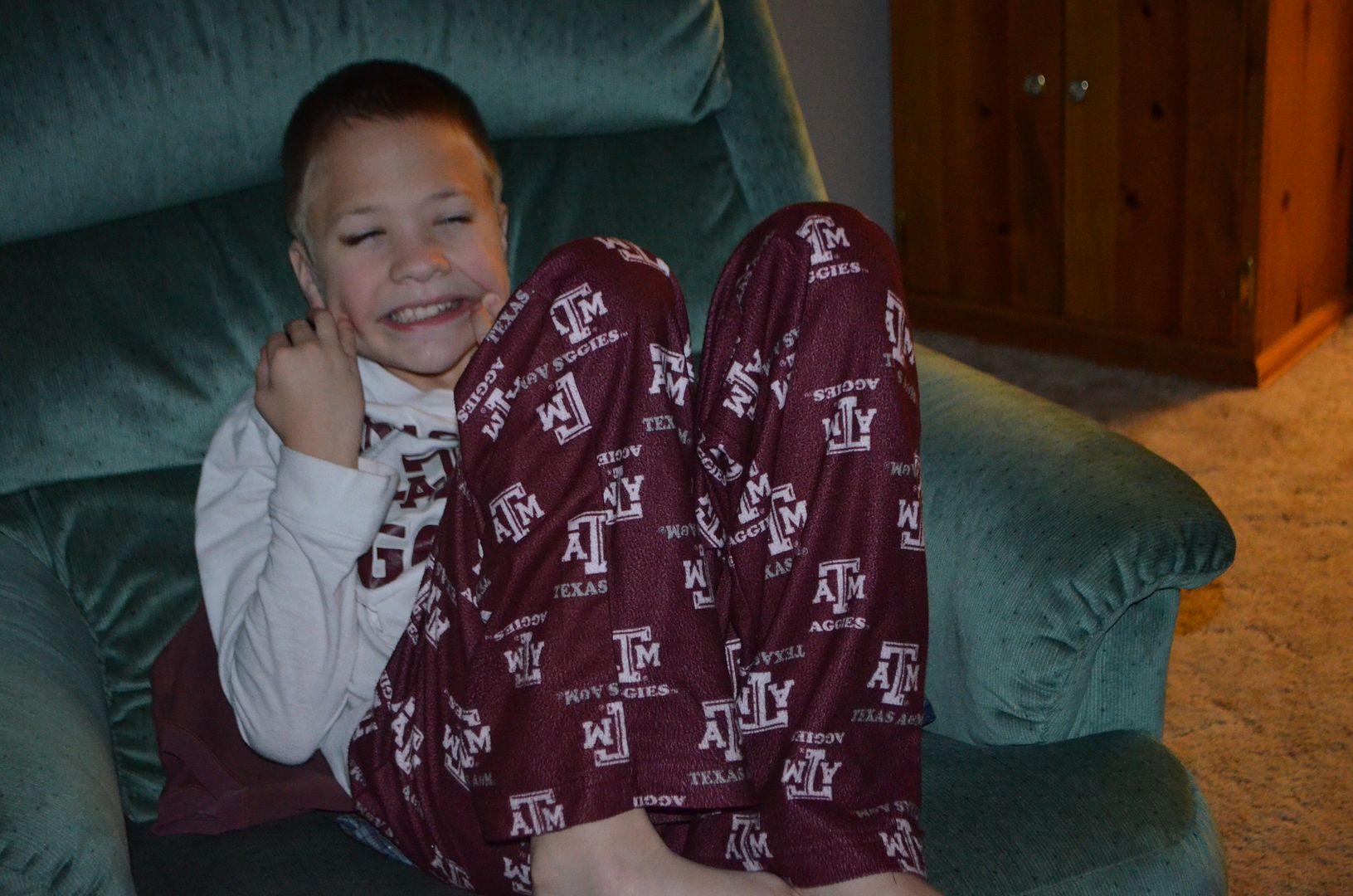 Summer did not just brave it.  She embraced it.
She jumped, built, played, and enjoyed every minute of the day.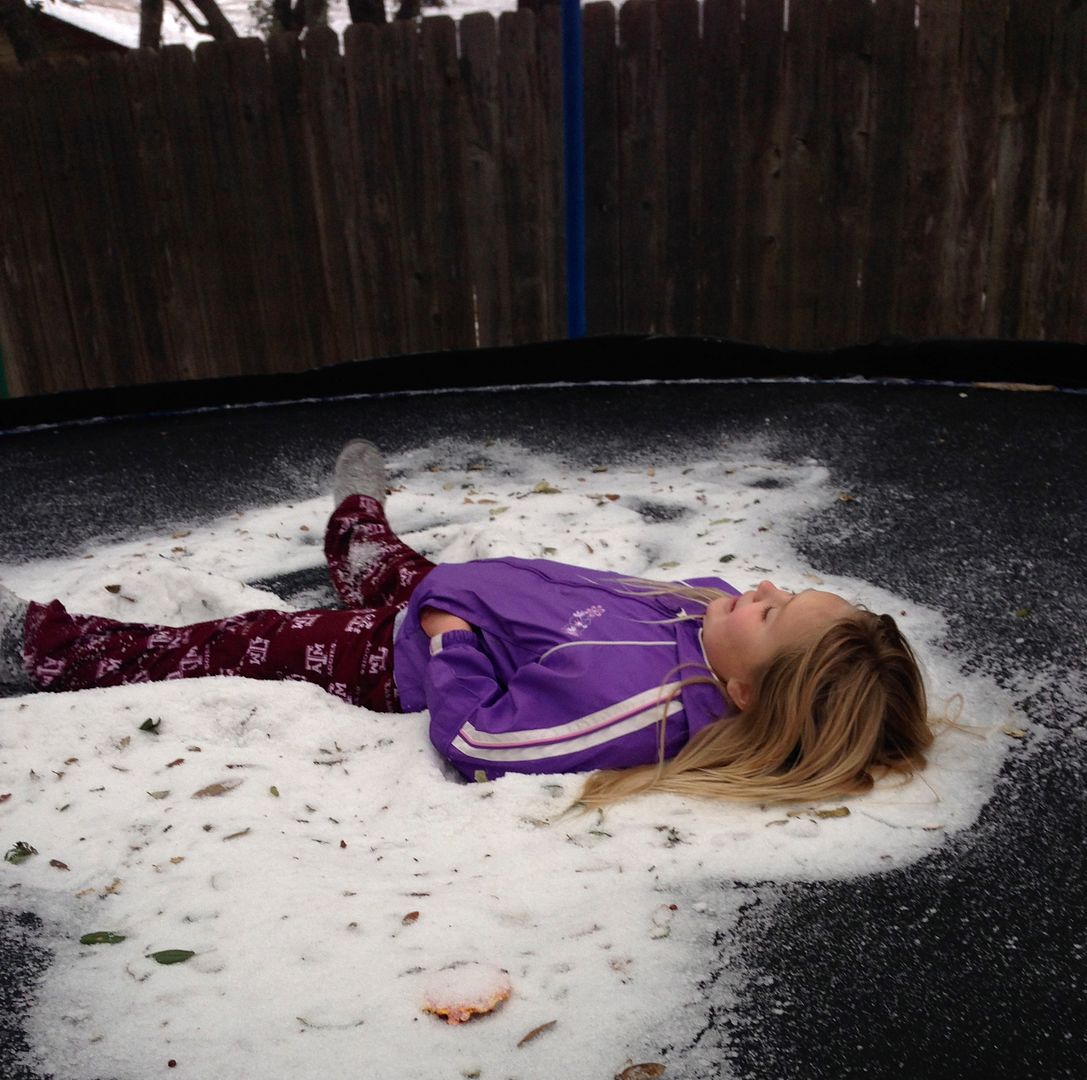 It was Scout's first ice day, and she did not quite know what to think.  Since she already takes ownership of playing with and guarding the littles, she was up for the adventure of the day, though.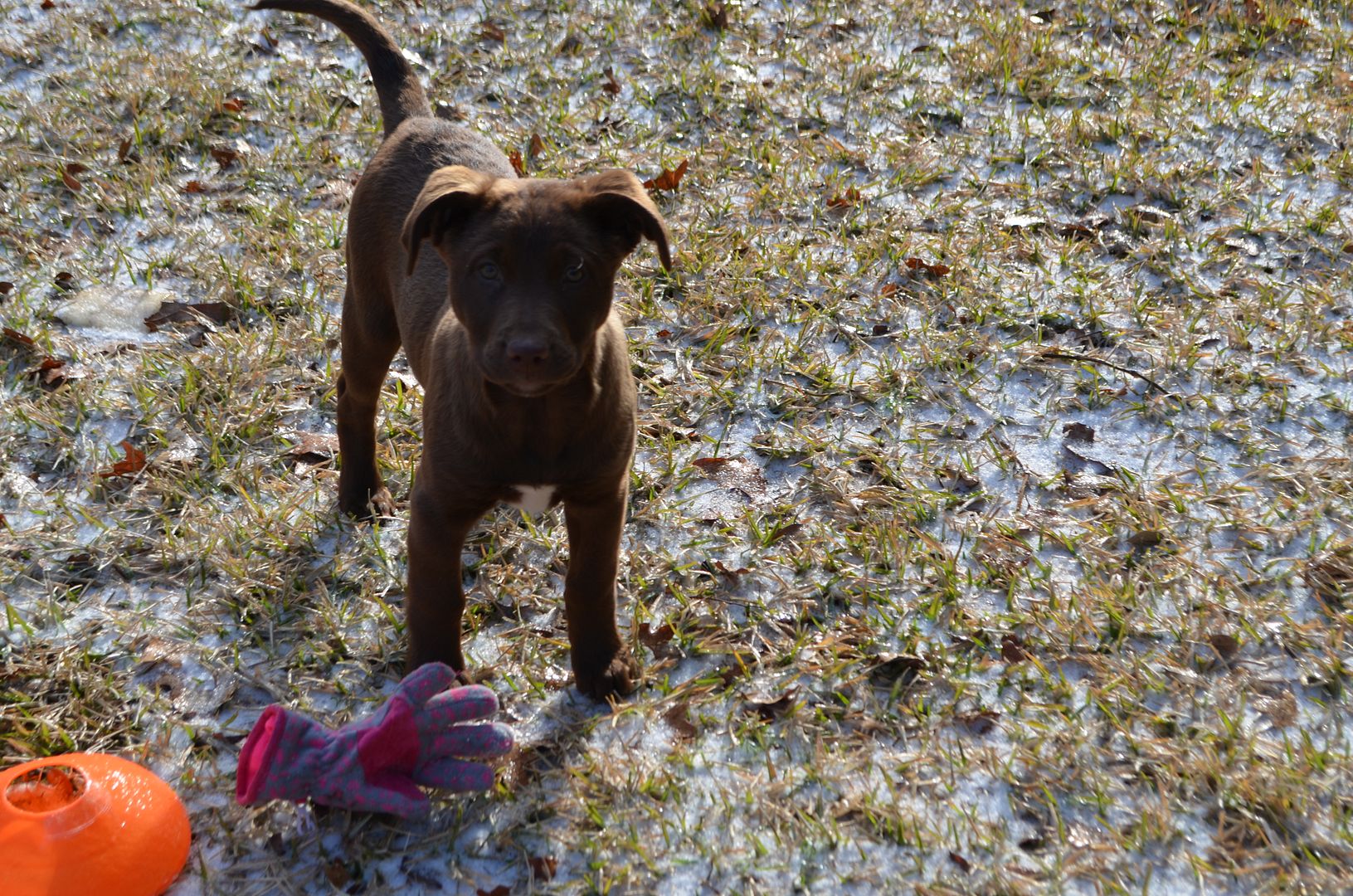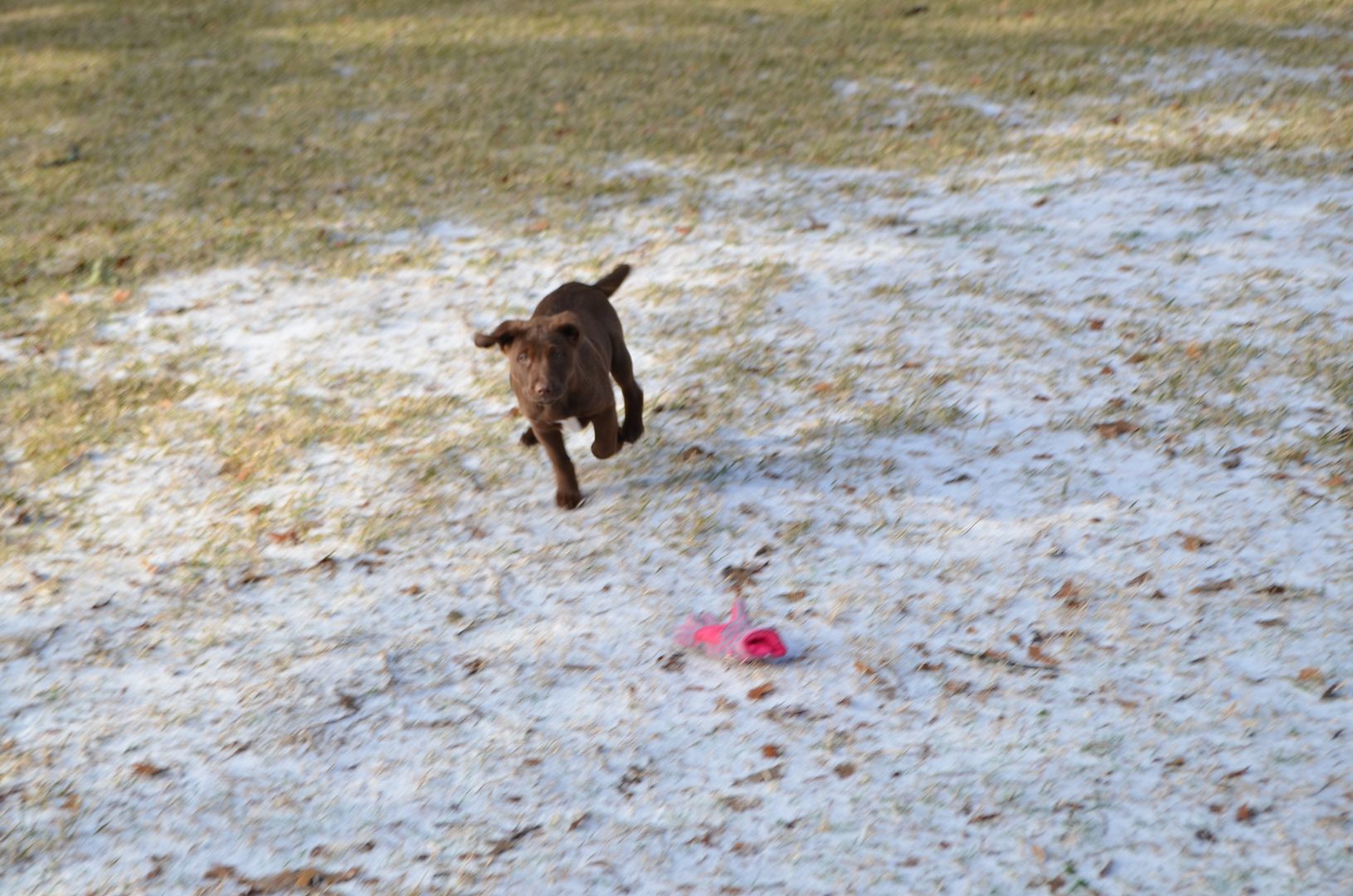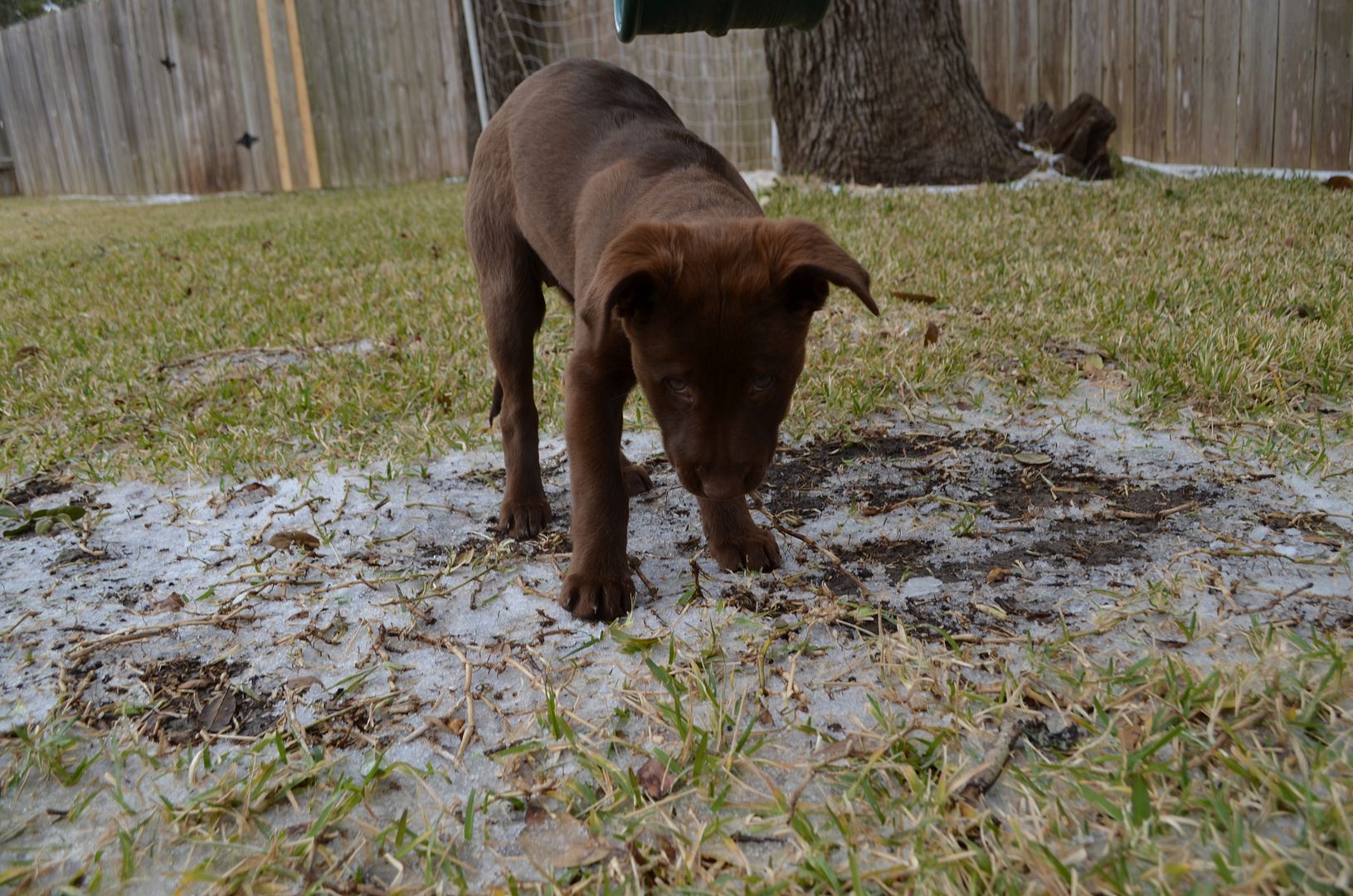 It was a great day filled with memories that I will store in my memory bank.  Any day that has my girl jumping this high and smiling this big is a winner to me.