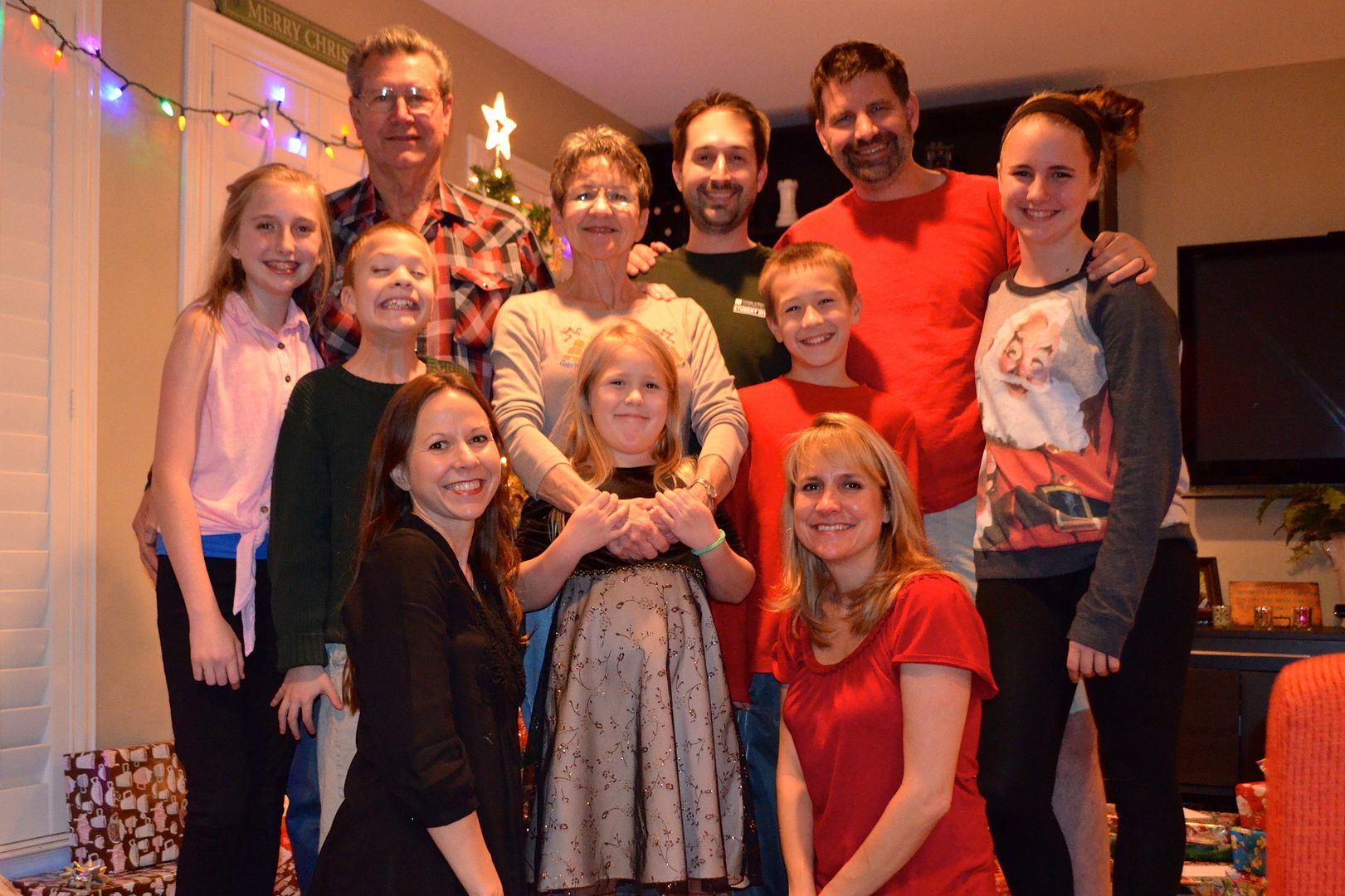 Our Christmas Eve was so much fun this year.  We started the day with a fun, family breakfast.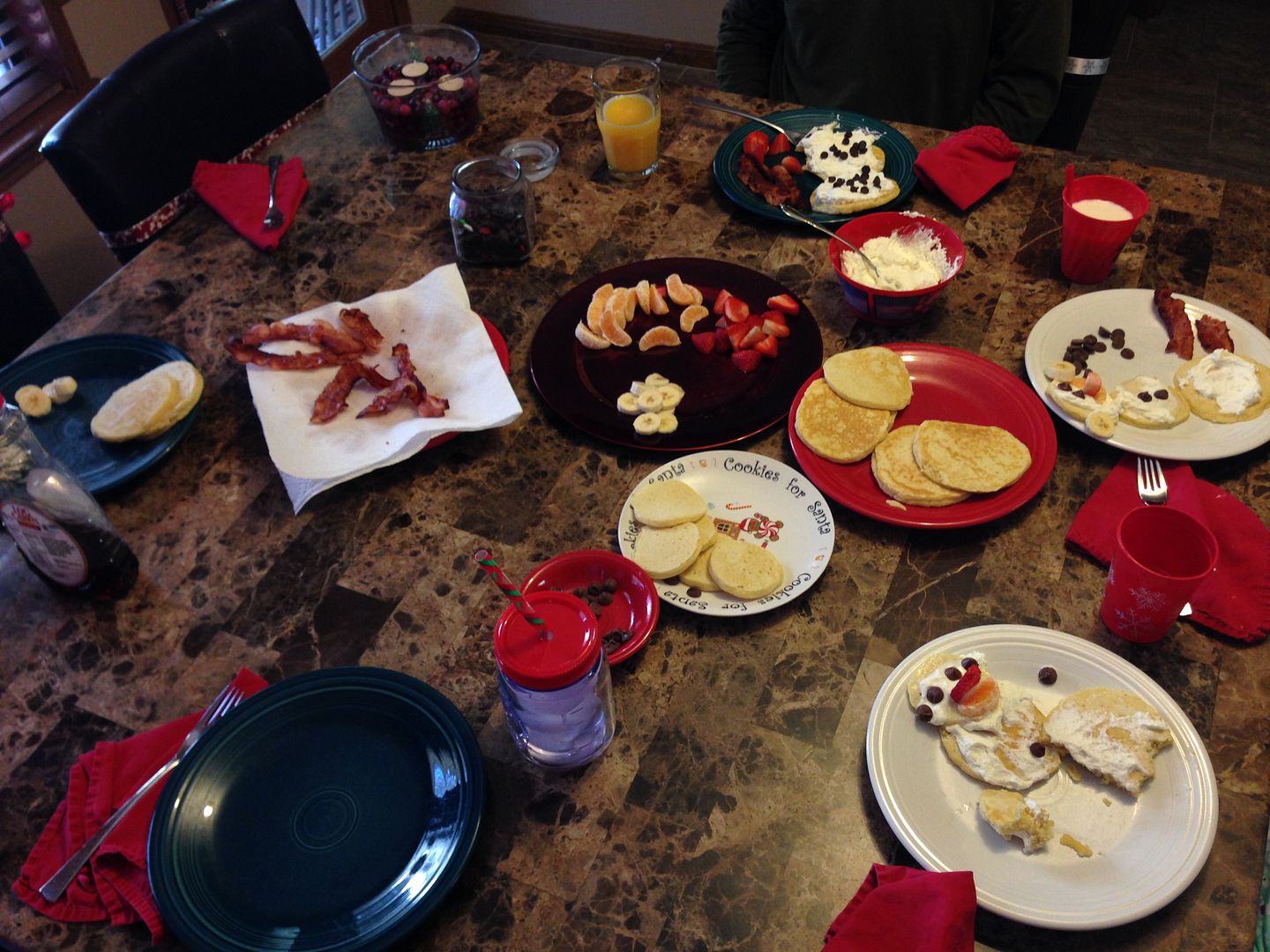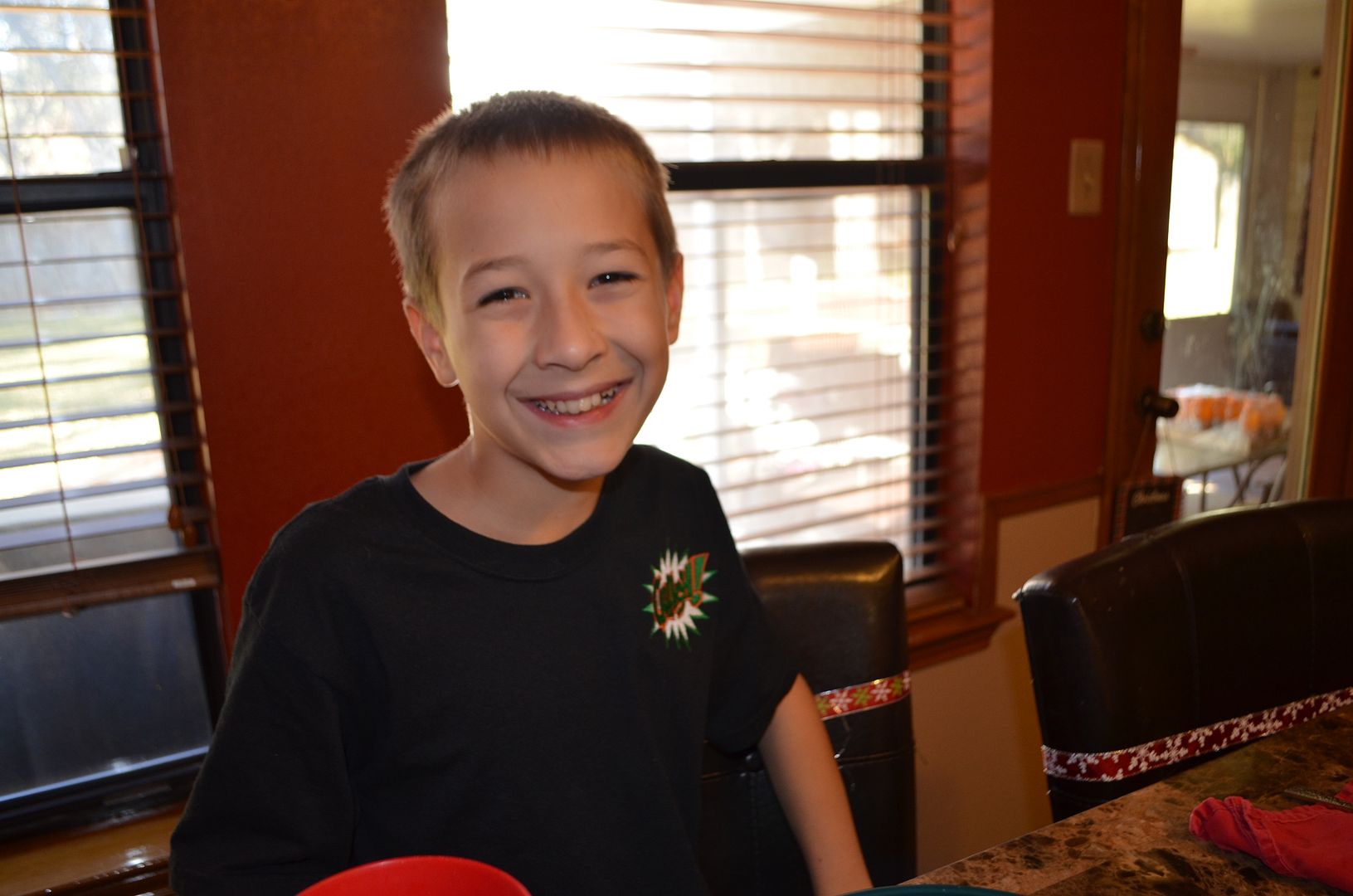 After breakfast, the littles opened a present.
Then, my parents came in Christmas Eve morning to begin the festivities.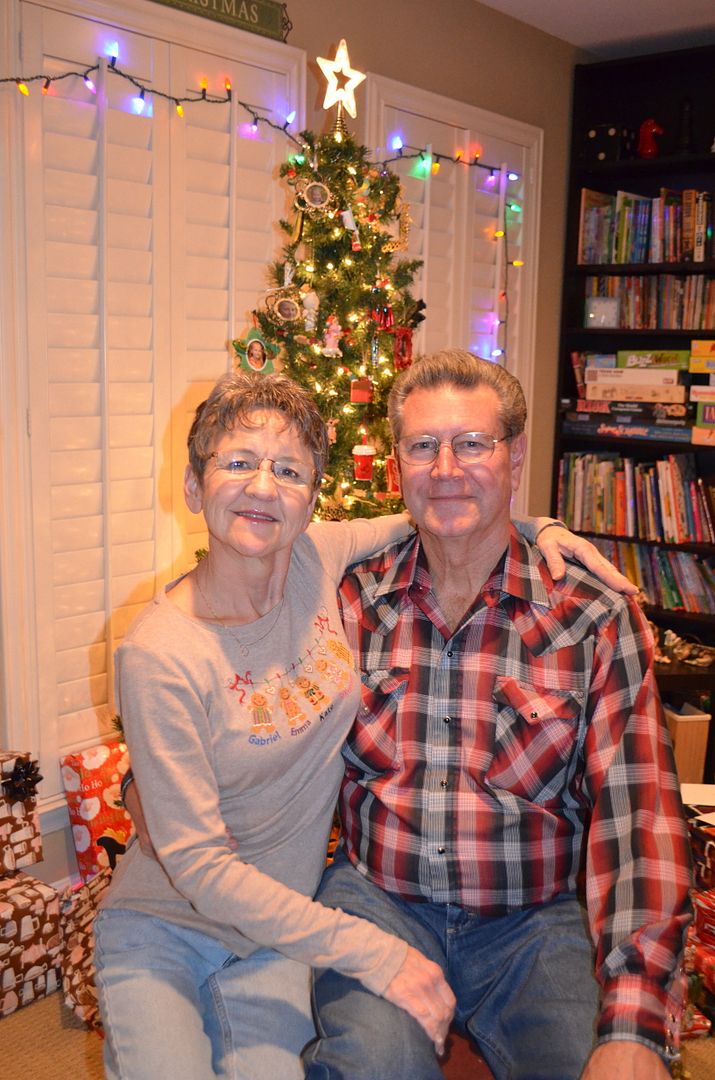 The girls and Ethan all went to see Frozen while Sean and Gabriel went to see another movie.  When I saw the picture of Ethan with all of the girls, I smiled.  It was just so Ethan.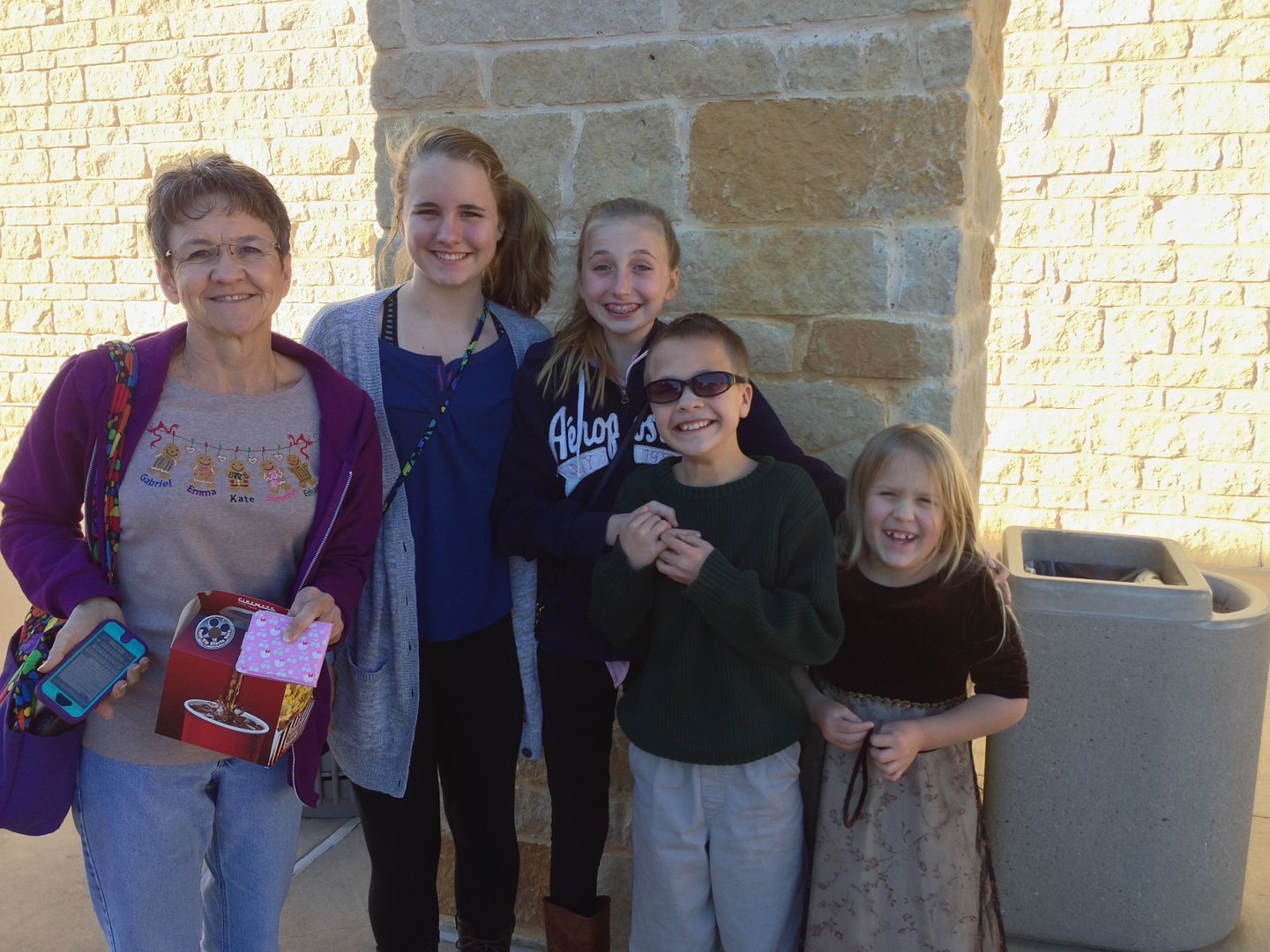 When we returned home, Nonna (my mom) started working her magic with cookies.  She baked and whipped up frosting while the littles decorated.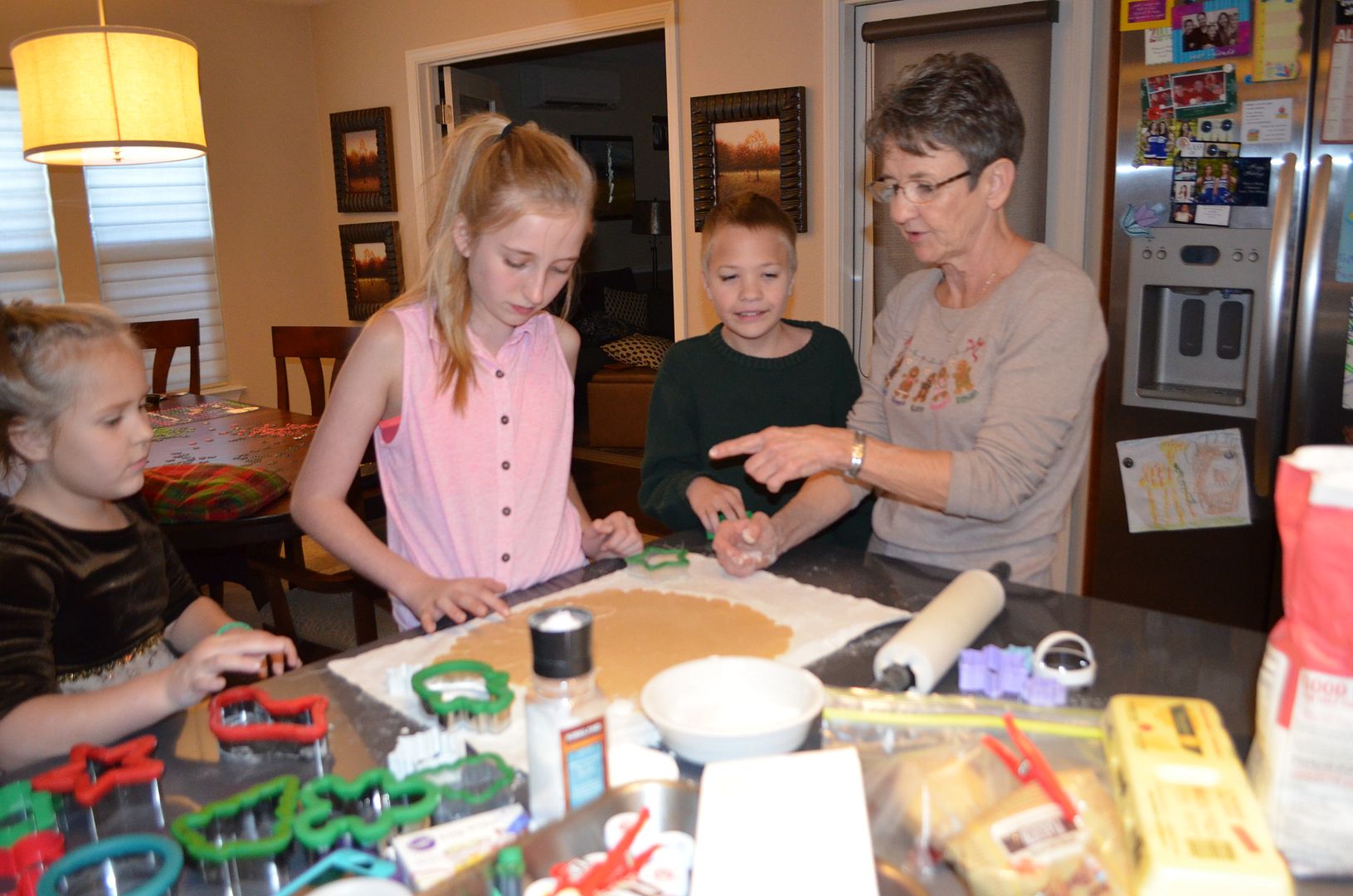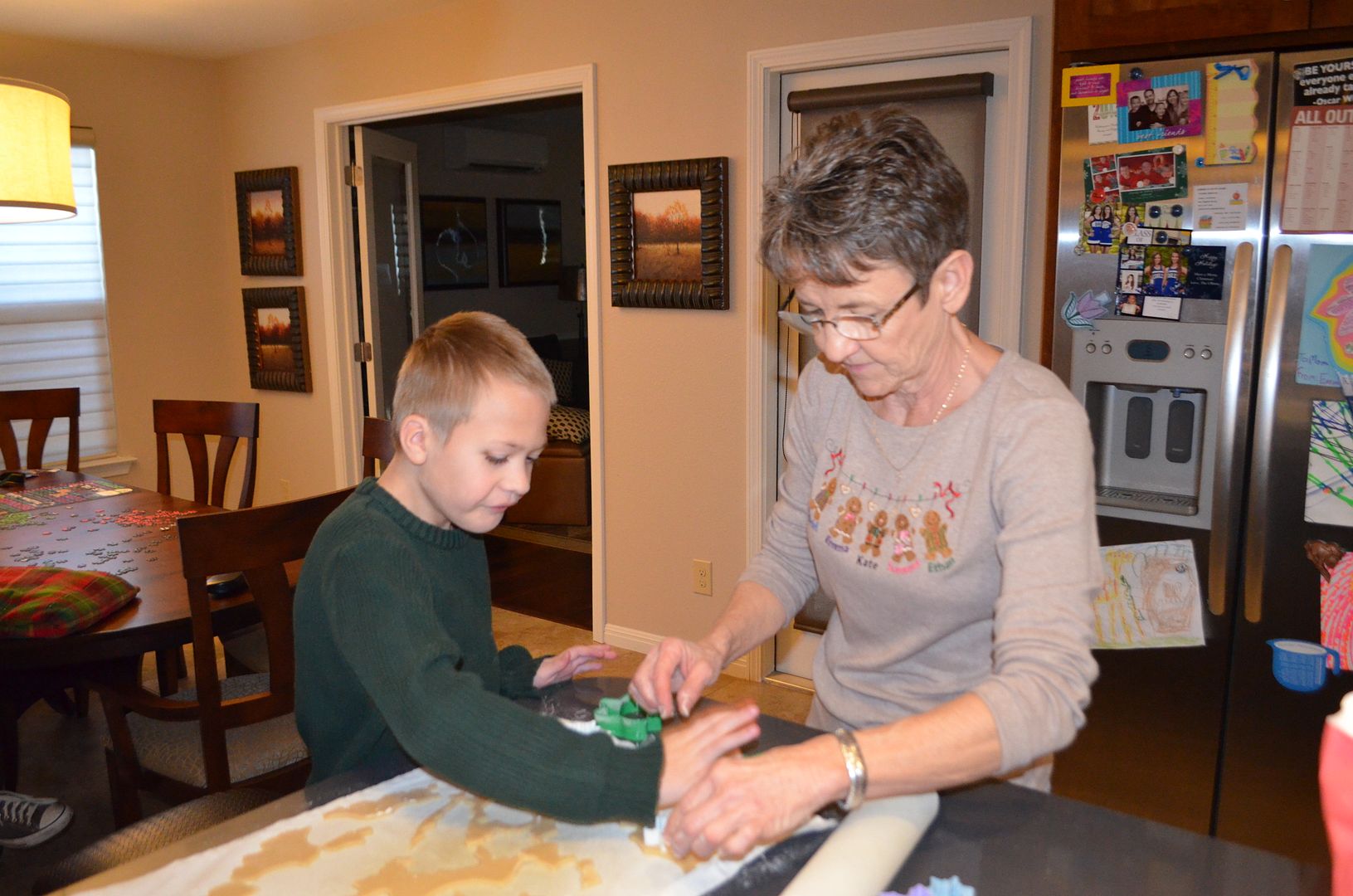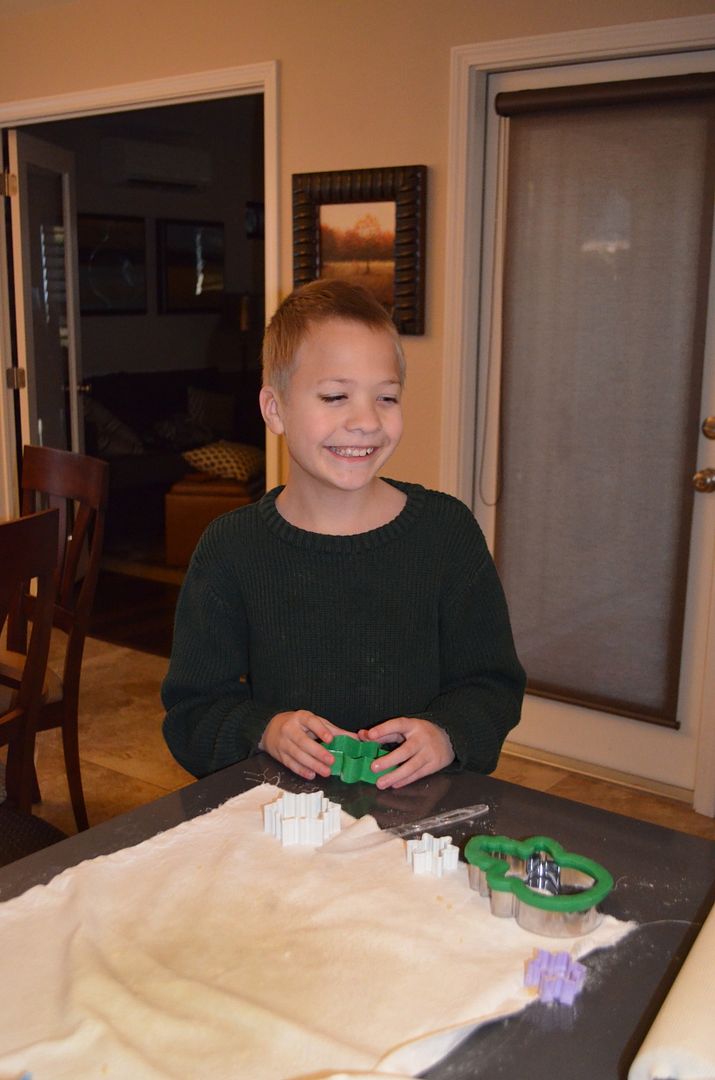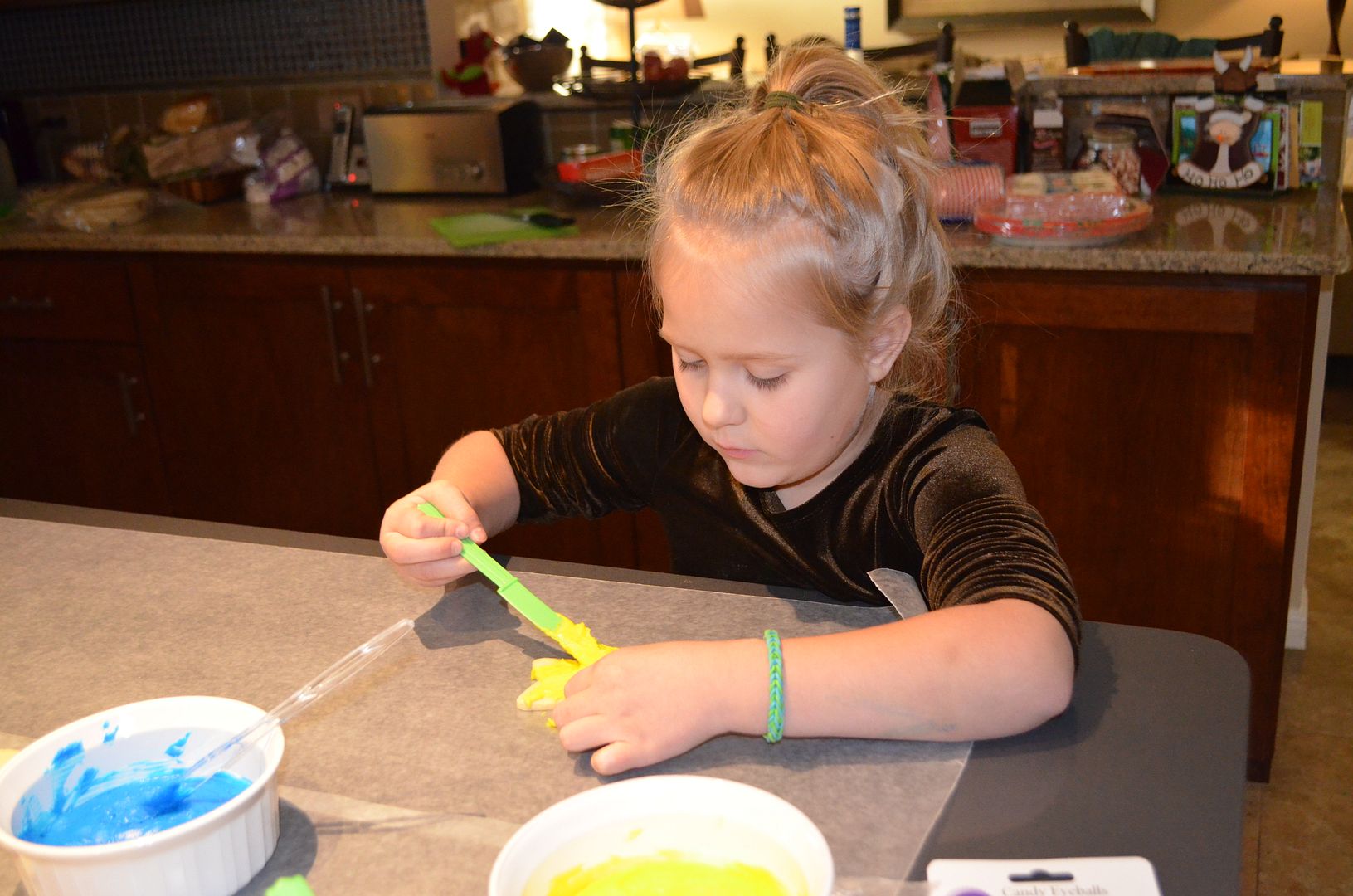 While they were all decorating, Gabriel and Sean returned home from their movie.  I immediately knew that something was off with Gabriel, and he confirmed it as he sat by the fire shivering.  A quick temperature check confirmed that he had a fever.  We were able to get his fever down long enough for him to enjoy most of the festivities.
My sister prepared and Italian feast, and then we had our annual photo session.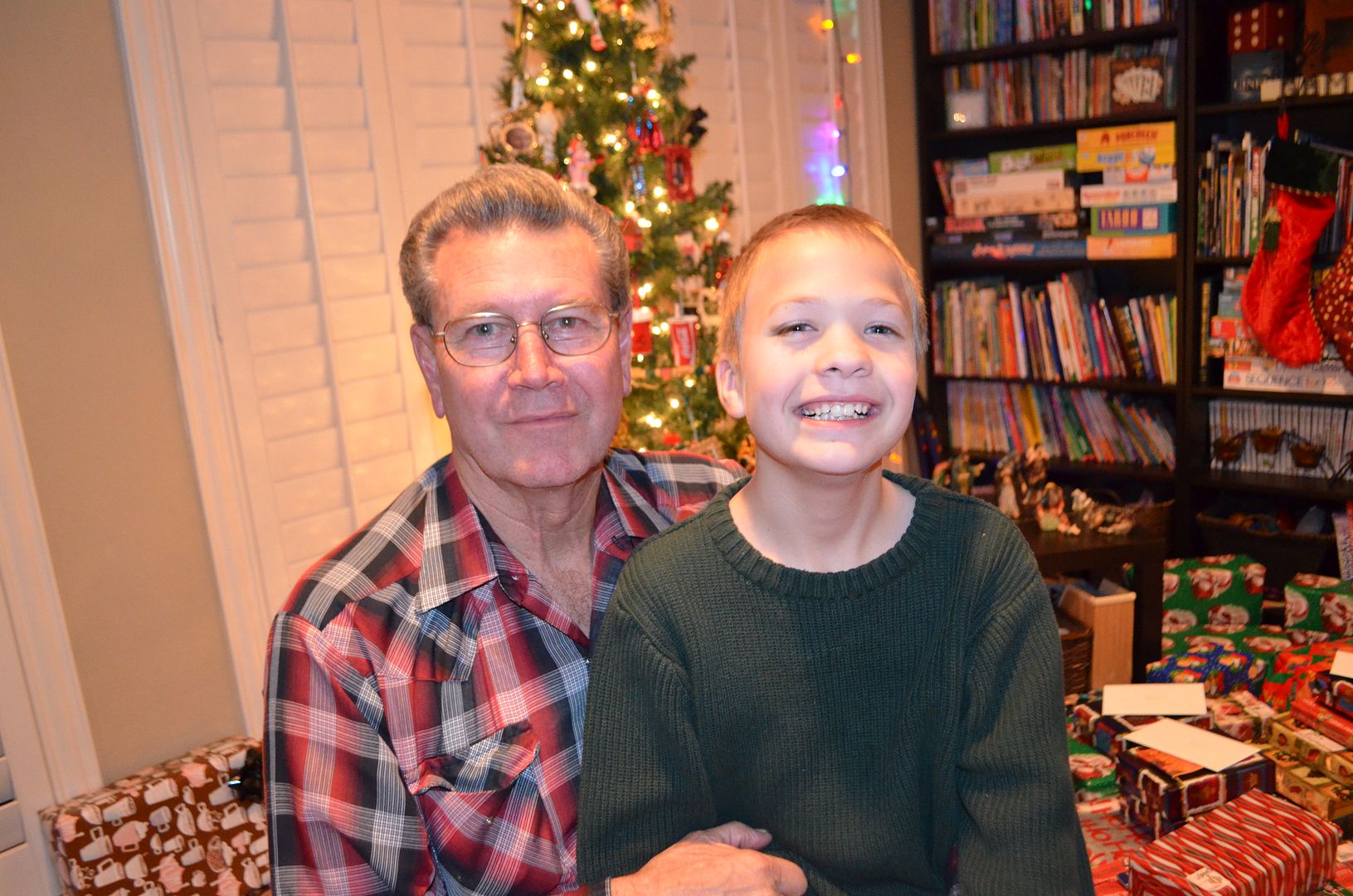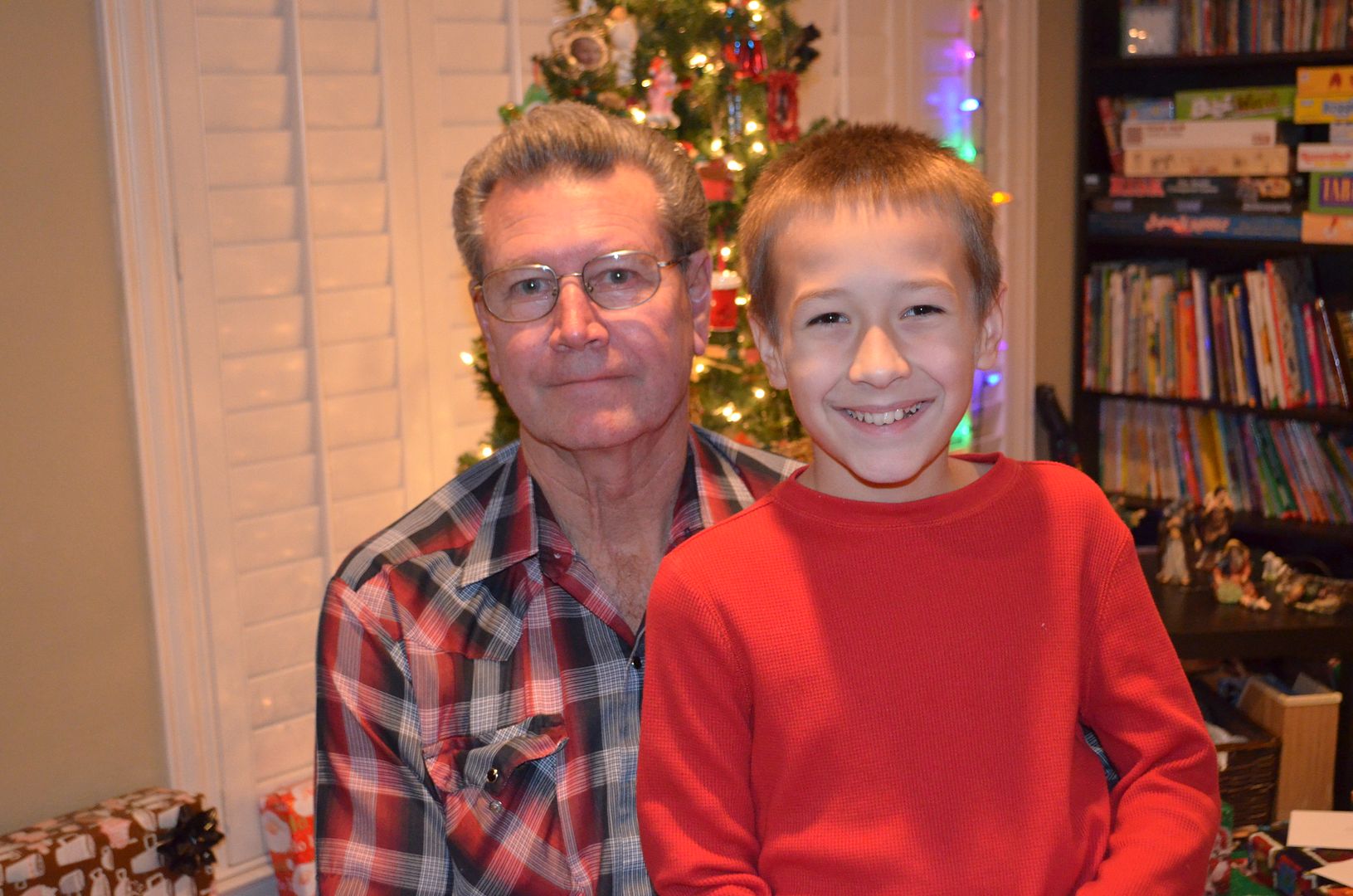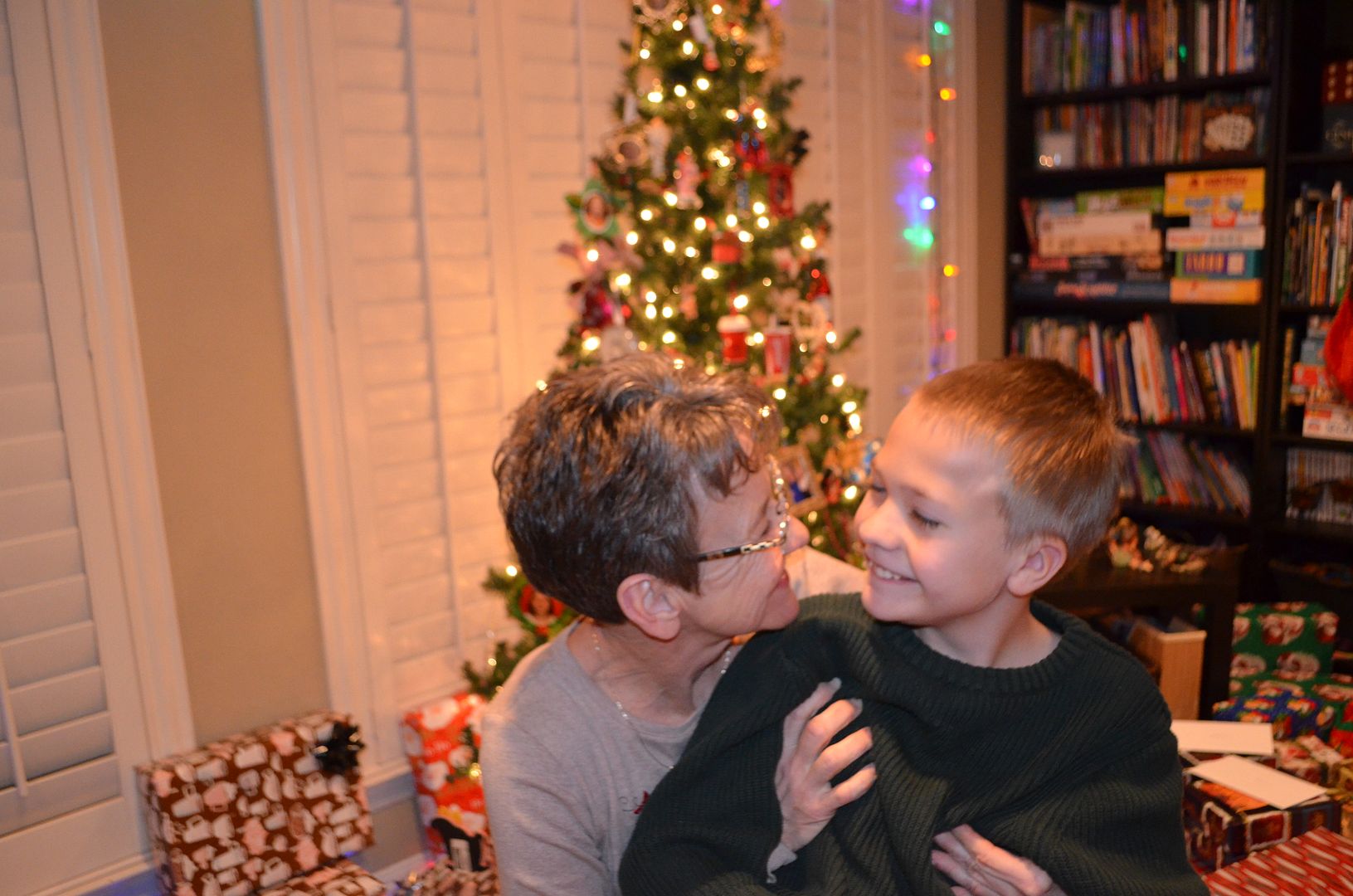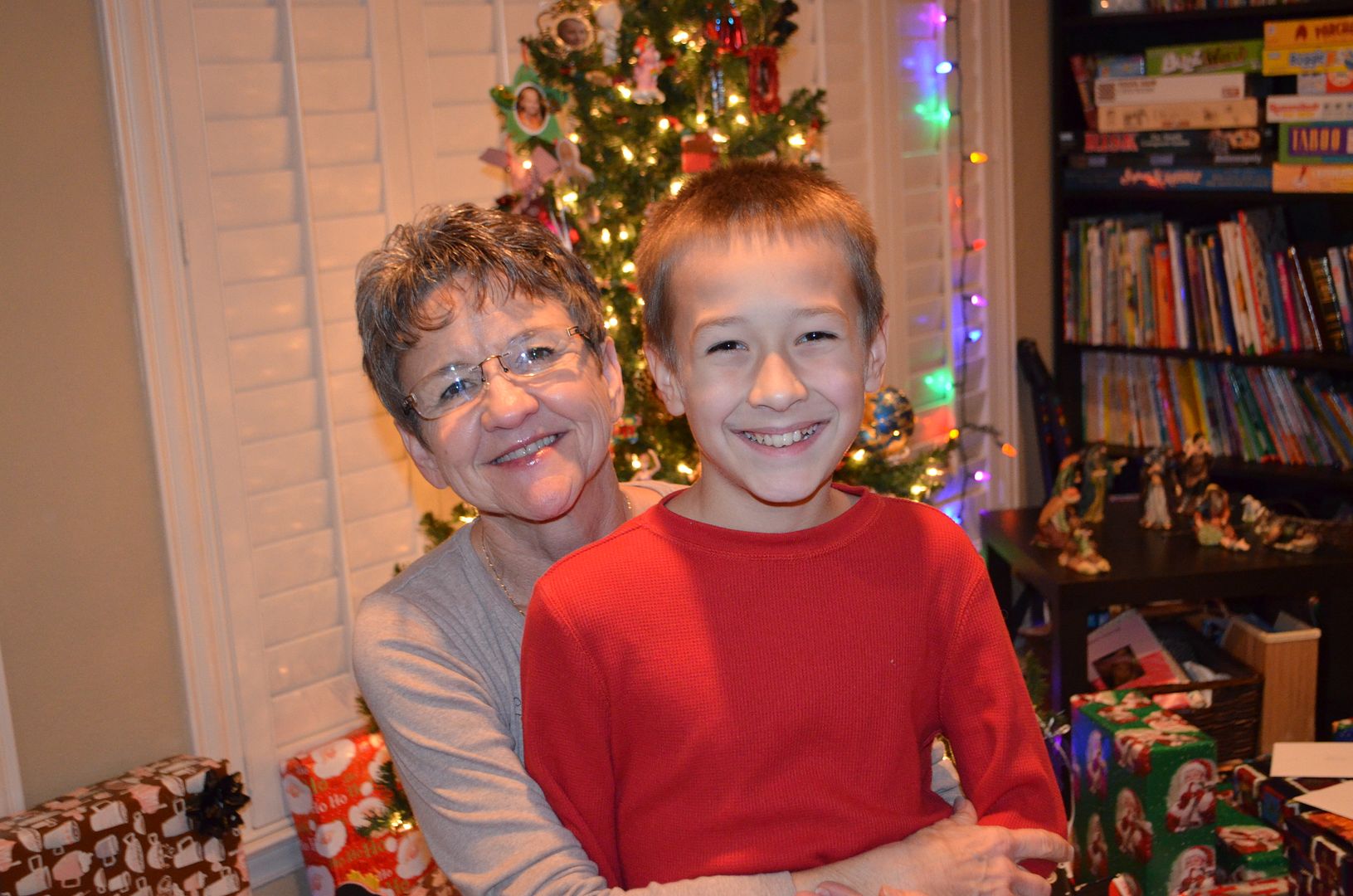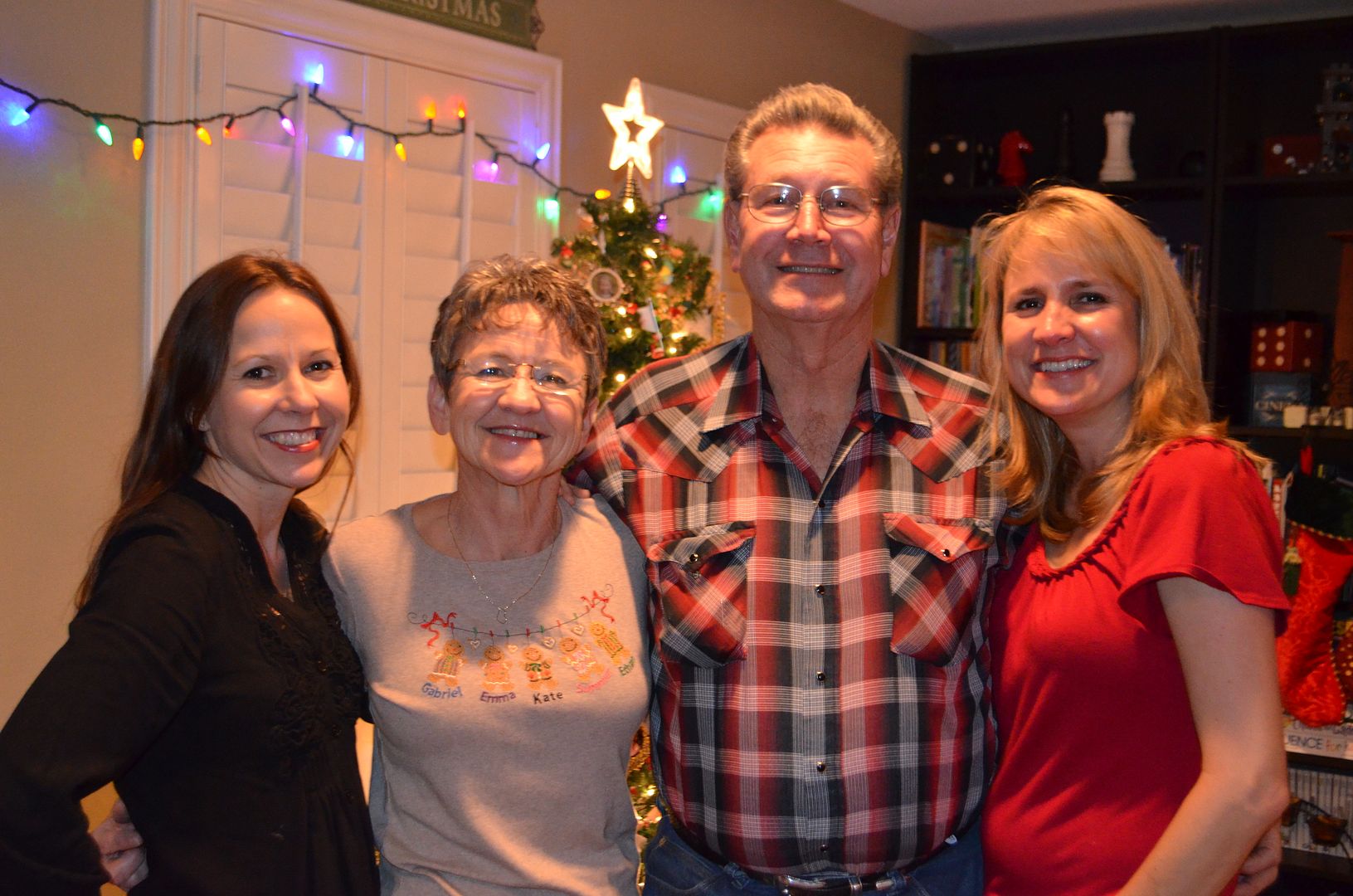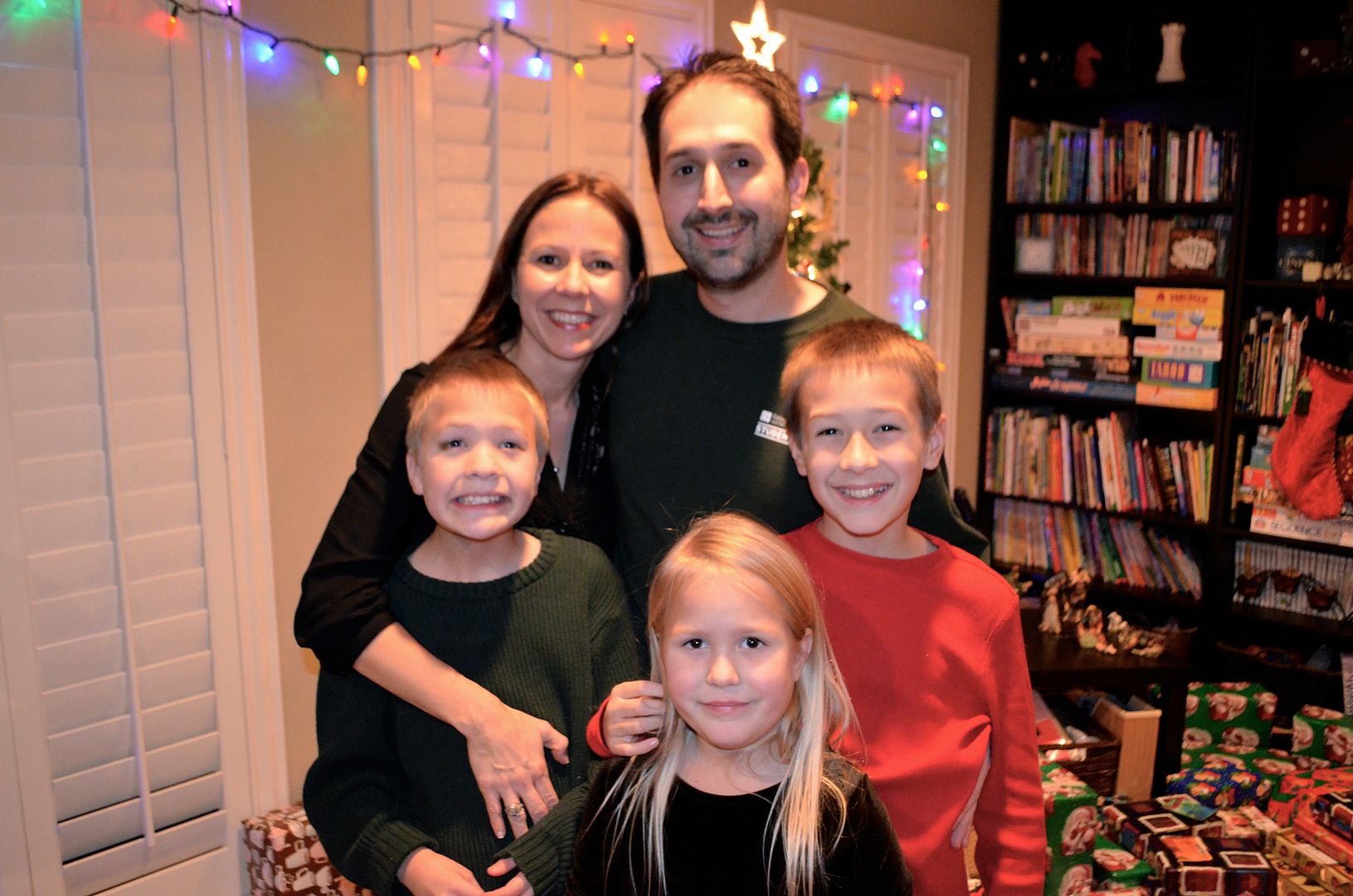 The kids were all patient as they smiled for picture after picture.  Even though they are getting older, the present-opening still fills them with excitement.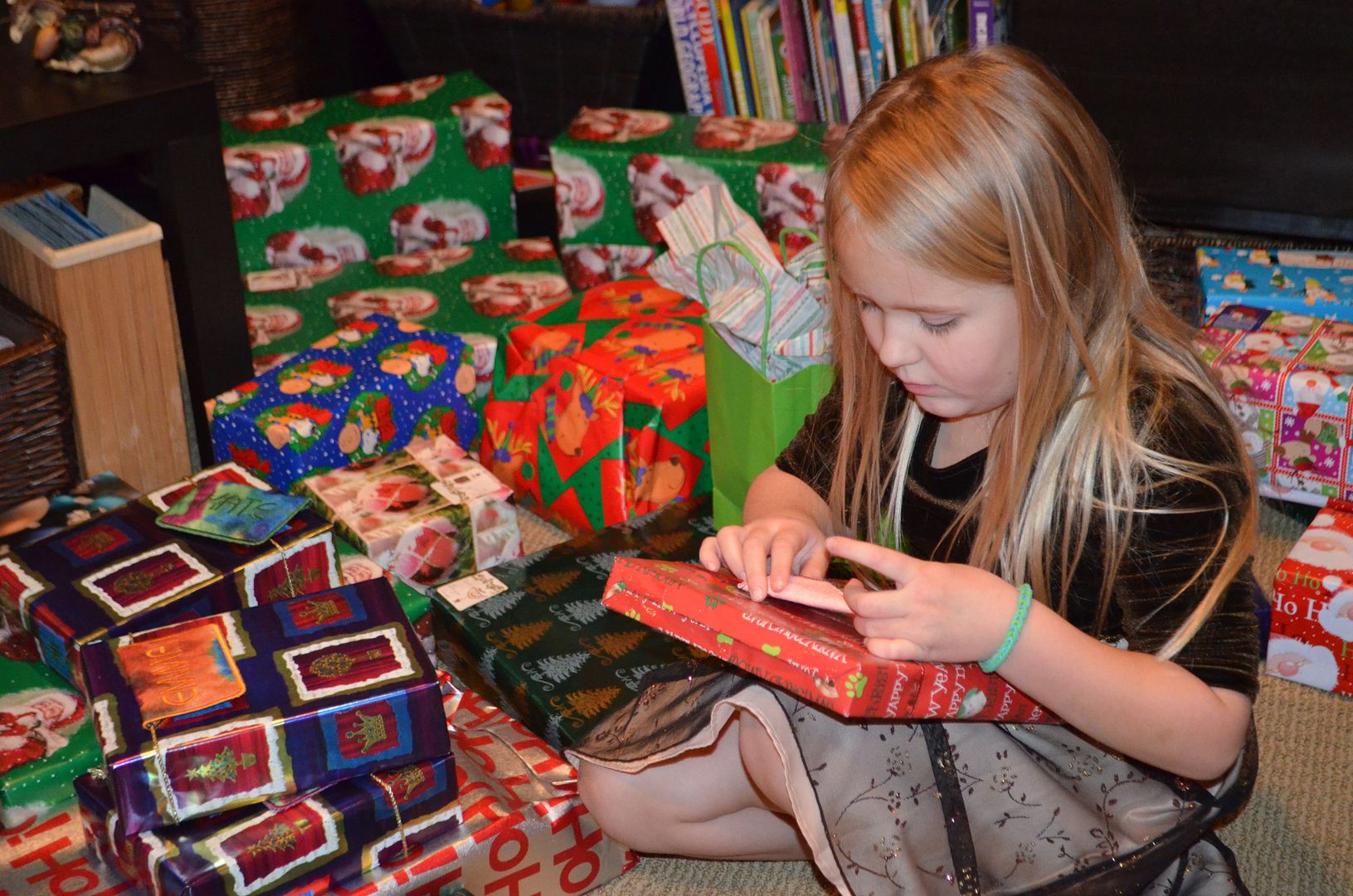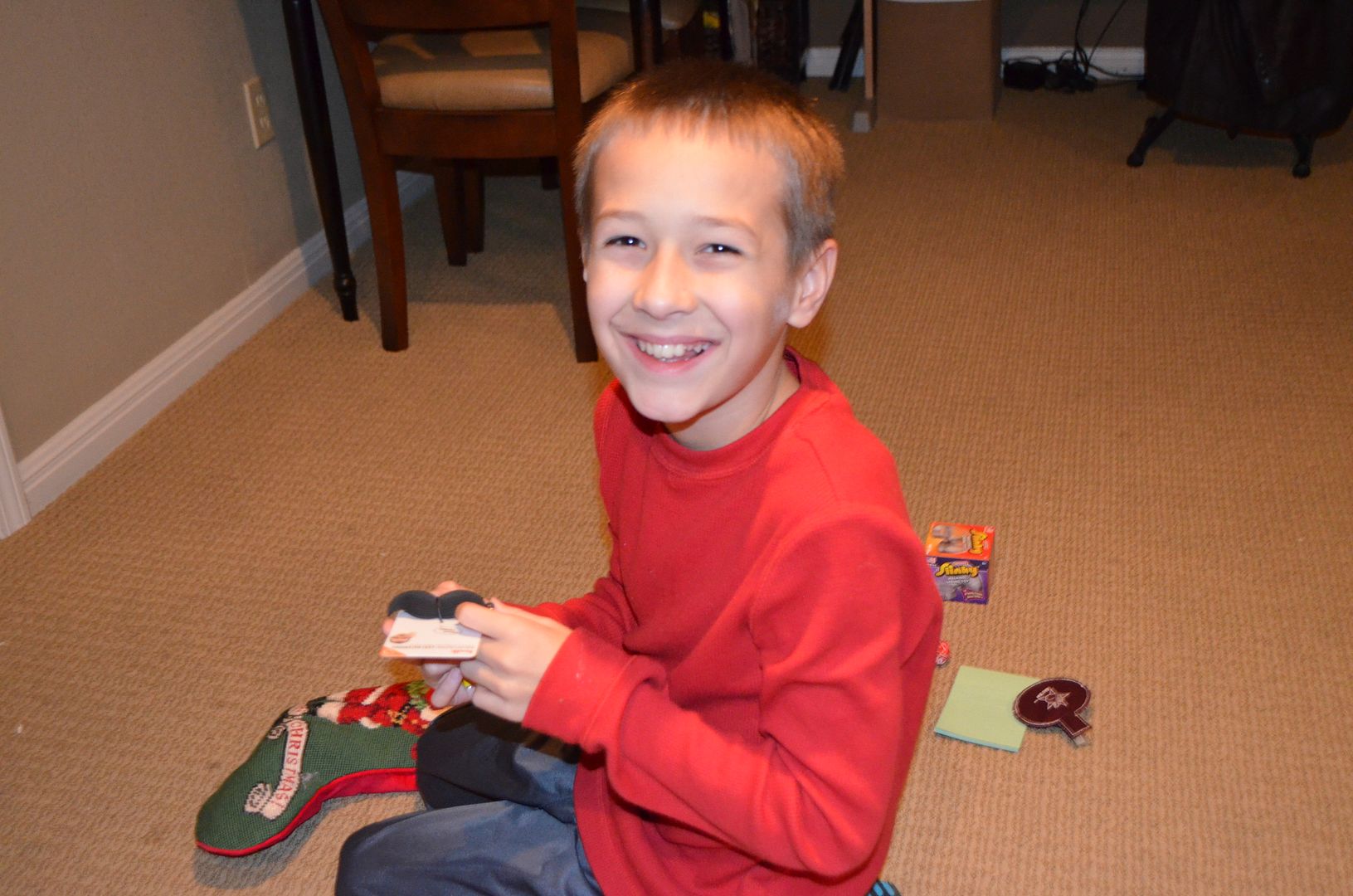 Our Christmas Eve looks a little different every year.  One thing that we always try to do is to be at home as a family.  It is very important to me that we can celebrate together and then go to sleep in our own beds while visions of sugar plums dance in sweet little heads because Christmas morning with my littles is something that I dream about all year long.