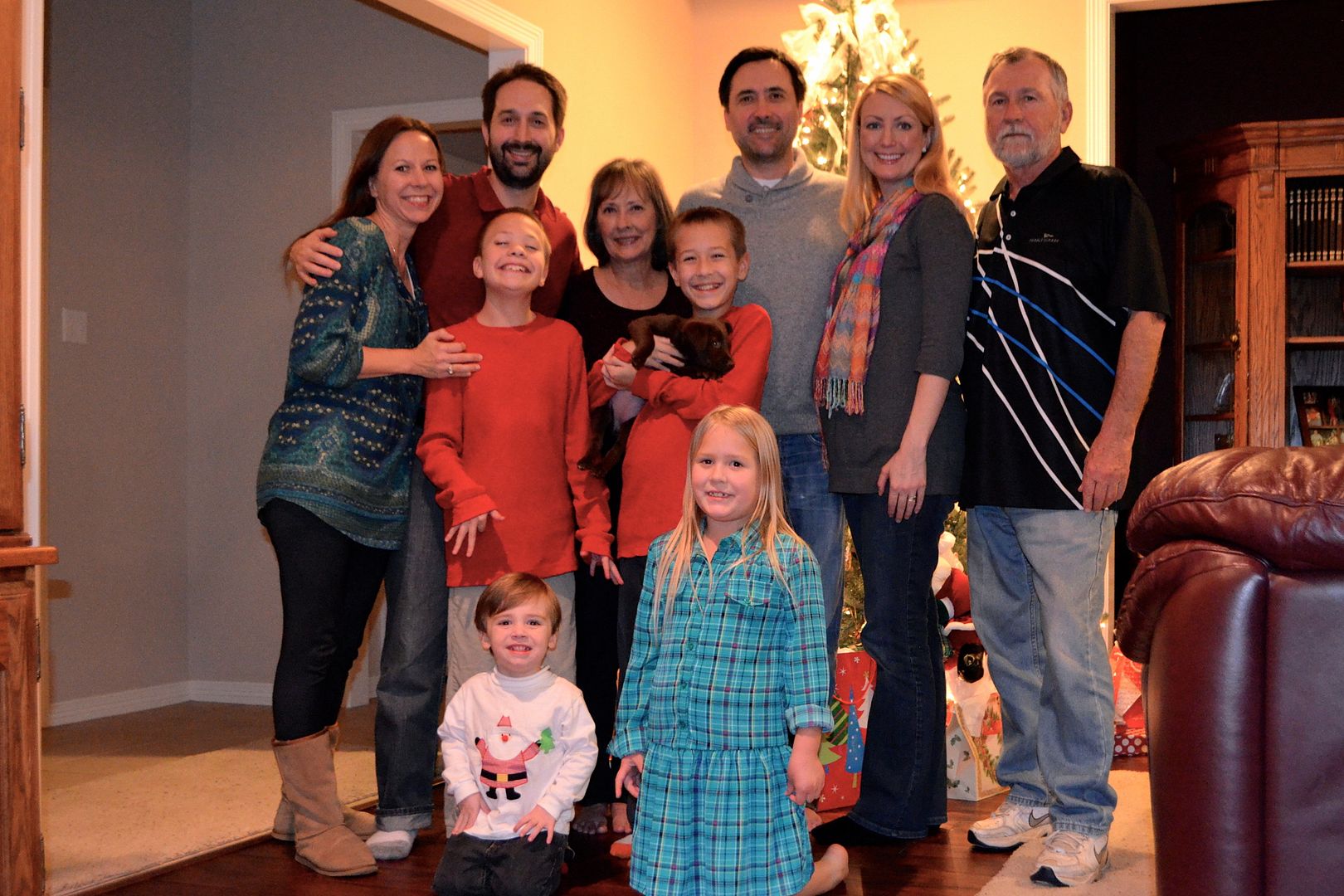 Each year, we travel to see my in-laws a week or two before Christmas.  This year, we traveled on the day of the holiday parties at school.  We finished up the parties, loaded up the van, and began our Christmas vacation.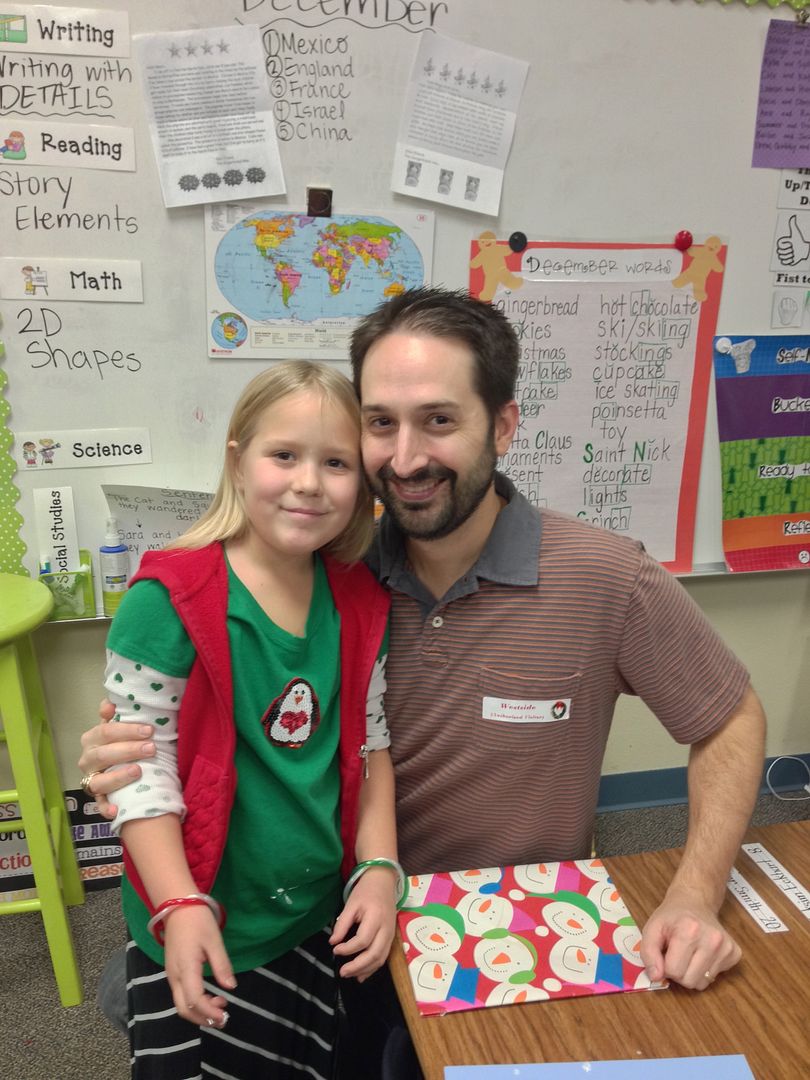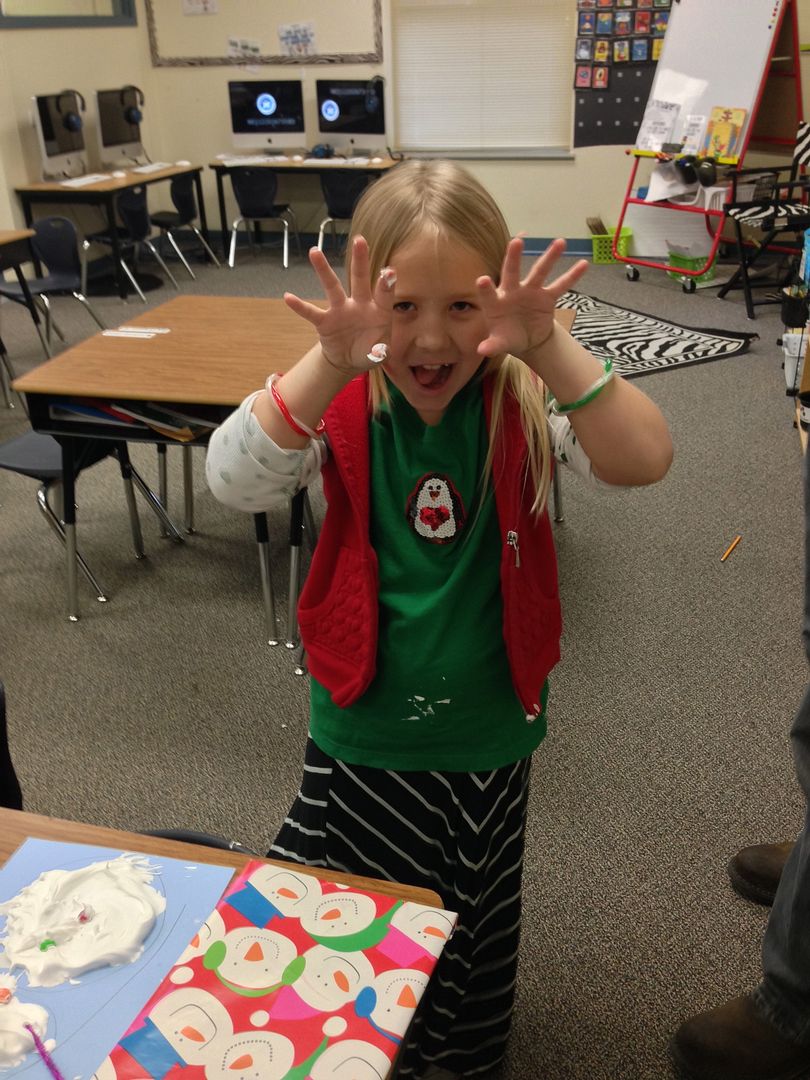 It is a trip that we all cherish each year.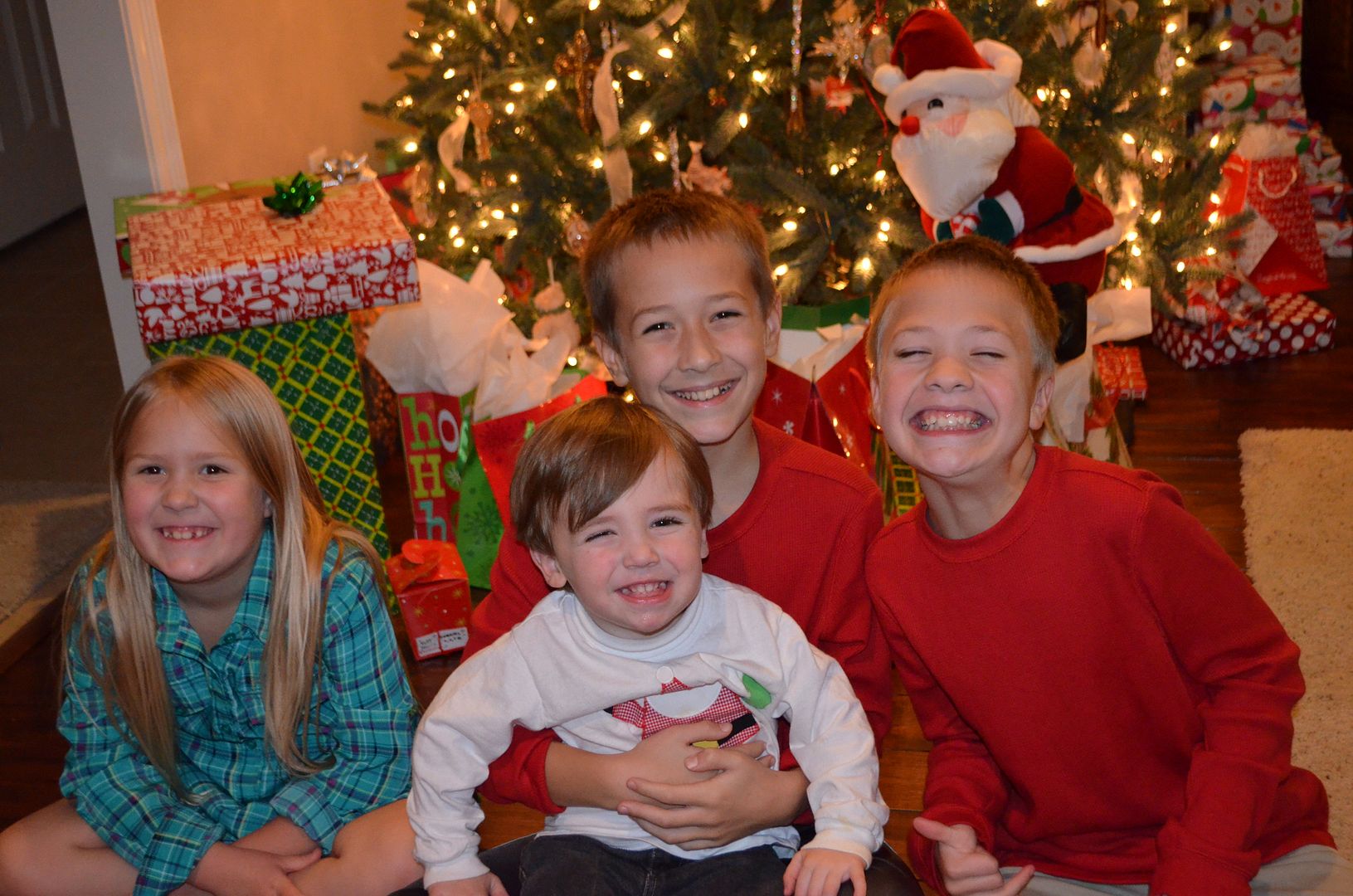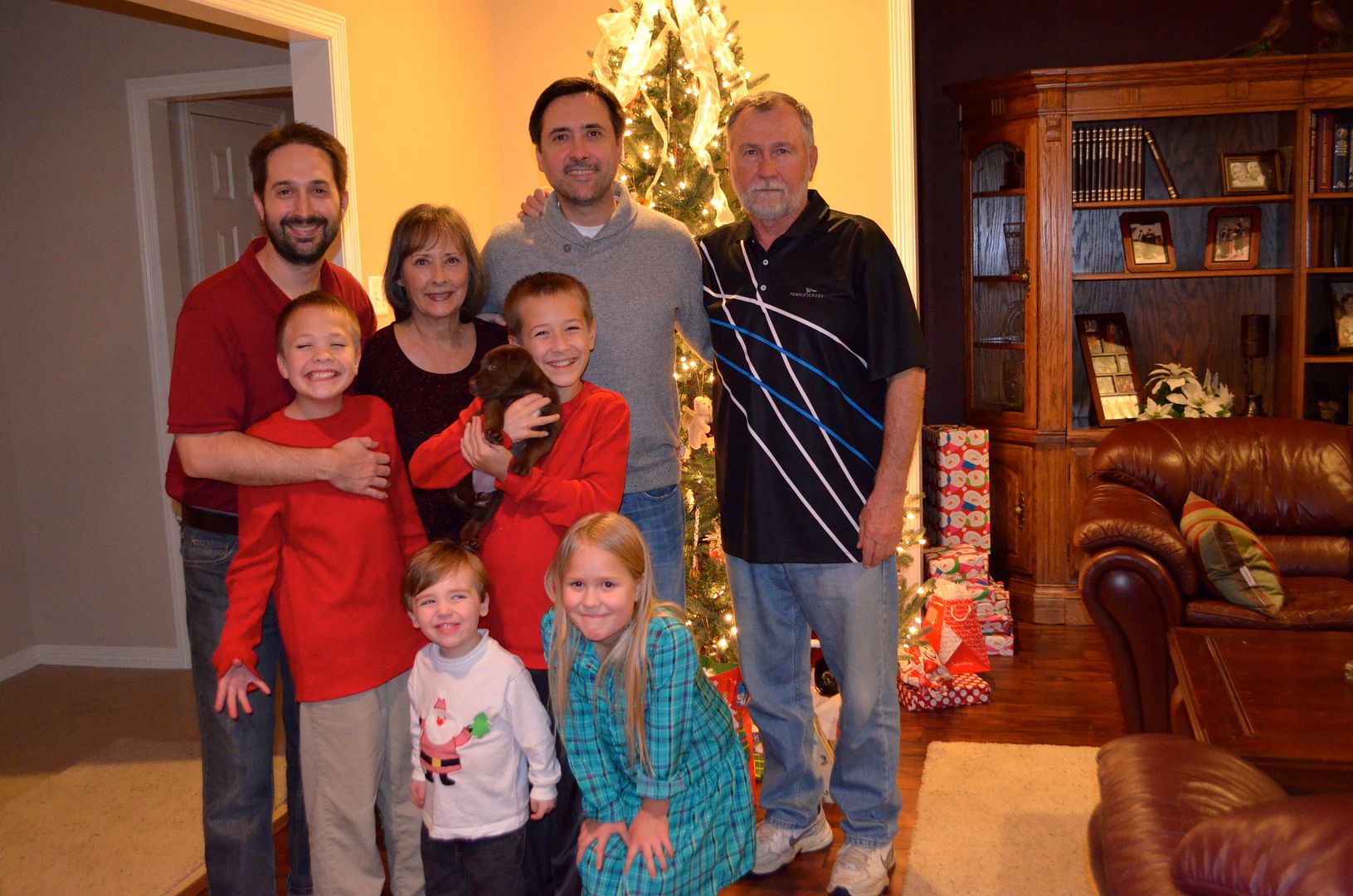 The littles love that they have a younger cousin to play with when they are there.  I love watching them take on the role of the older cousins.  I especially love watching Summer in that role since she is the baby sister and the baby cousin on my side of the family, so she has never been able to be the older one.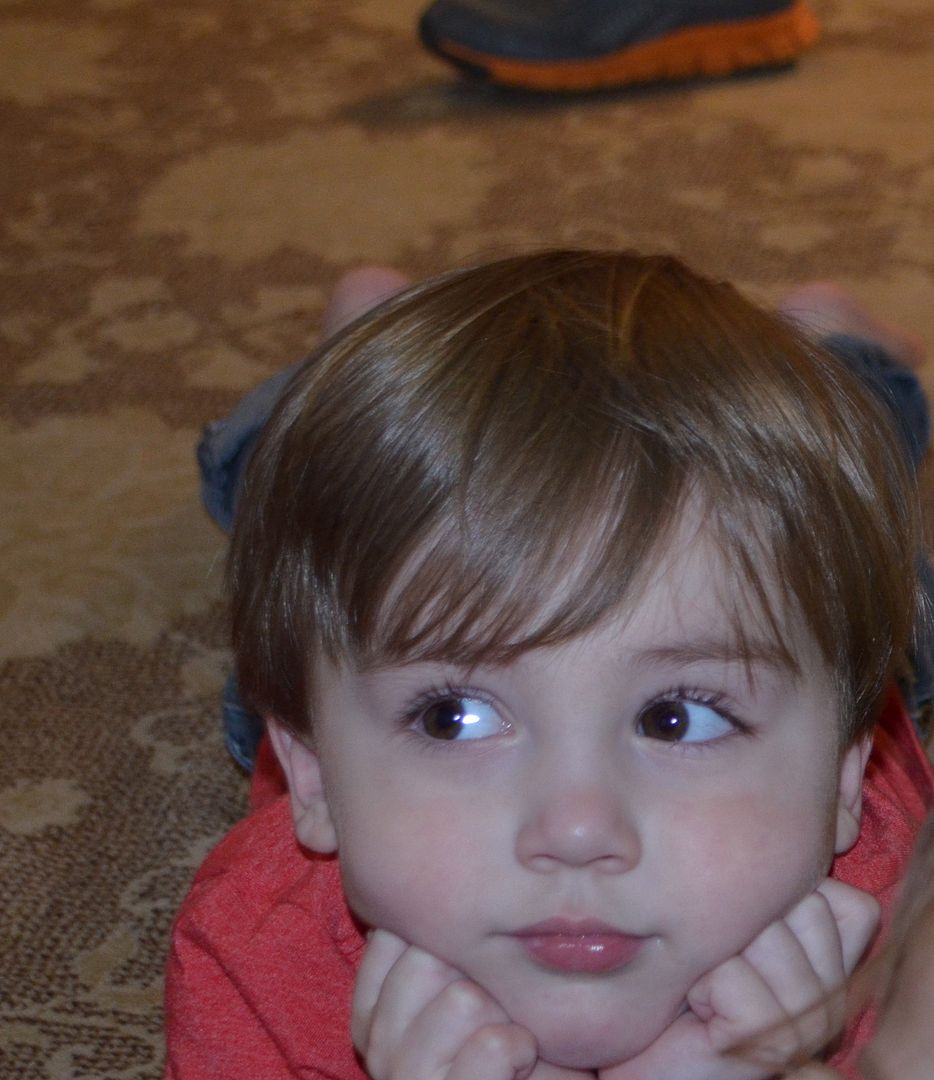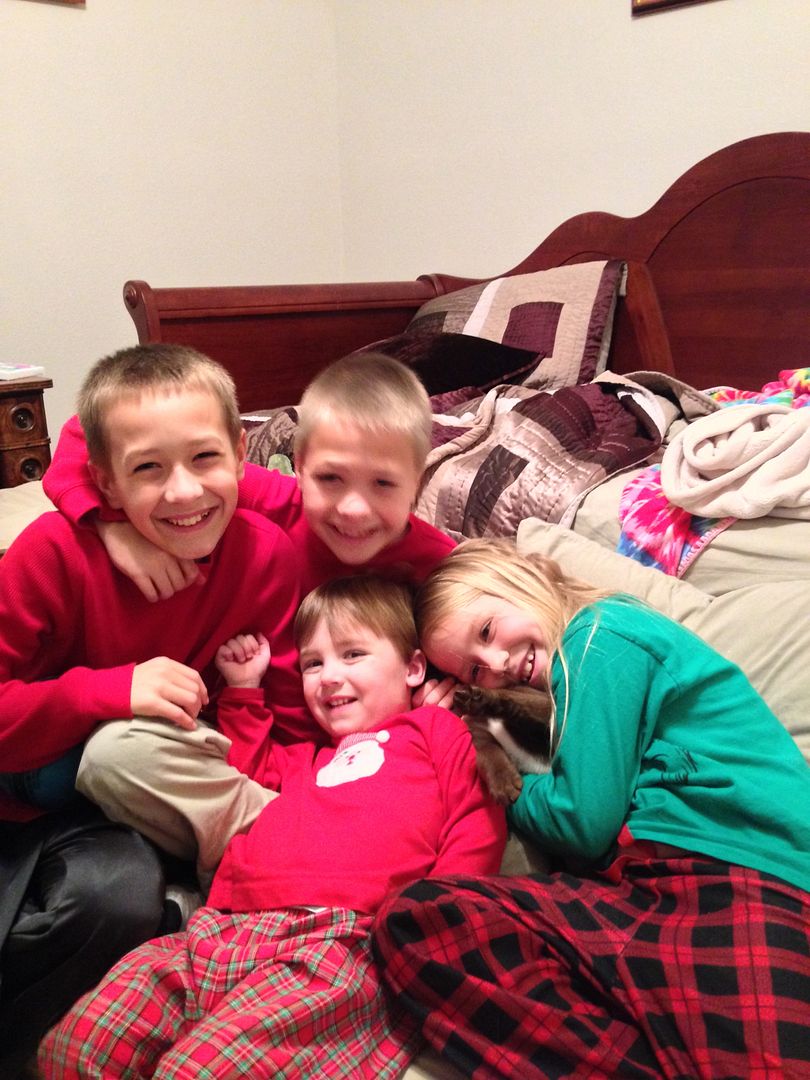 Garrett is at such a fun age, and he adores his older cousins.  I love watching him, as he watches them.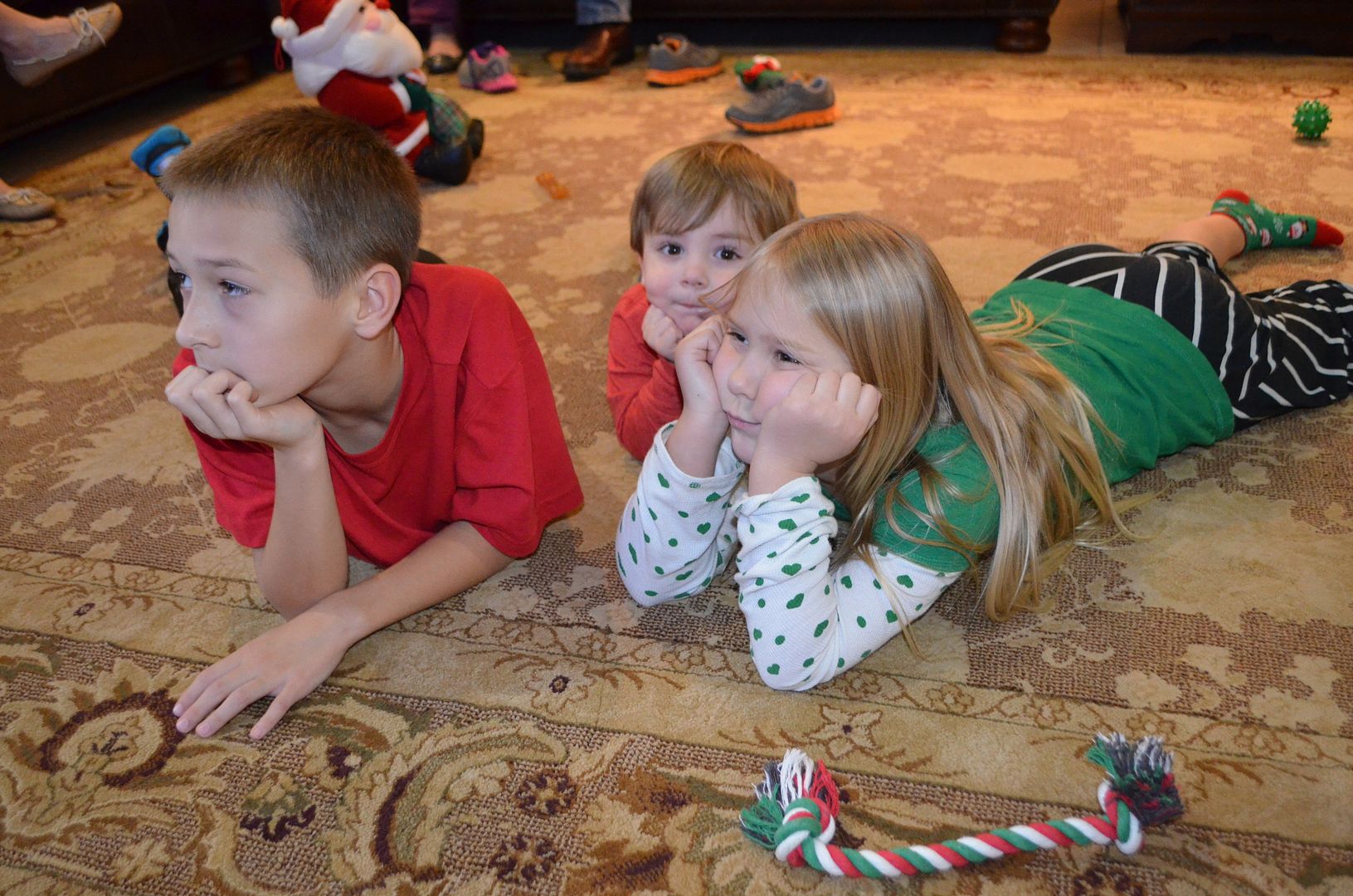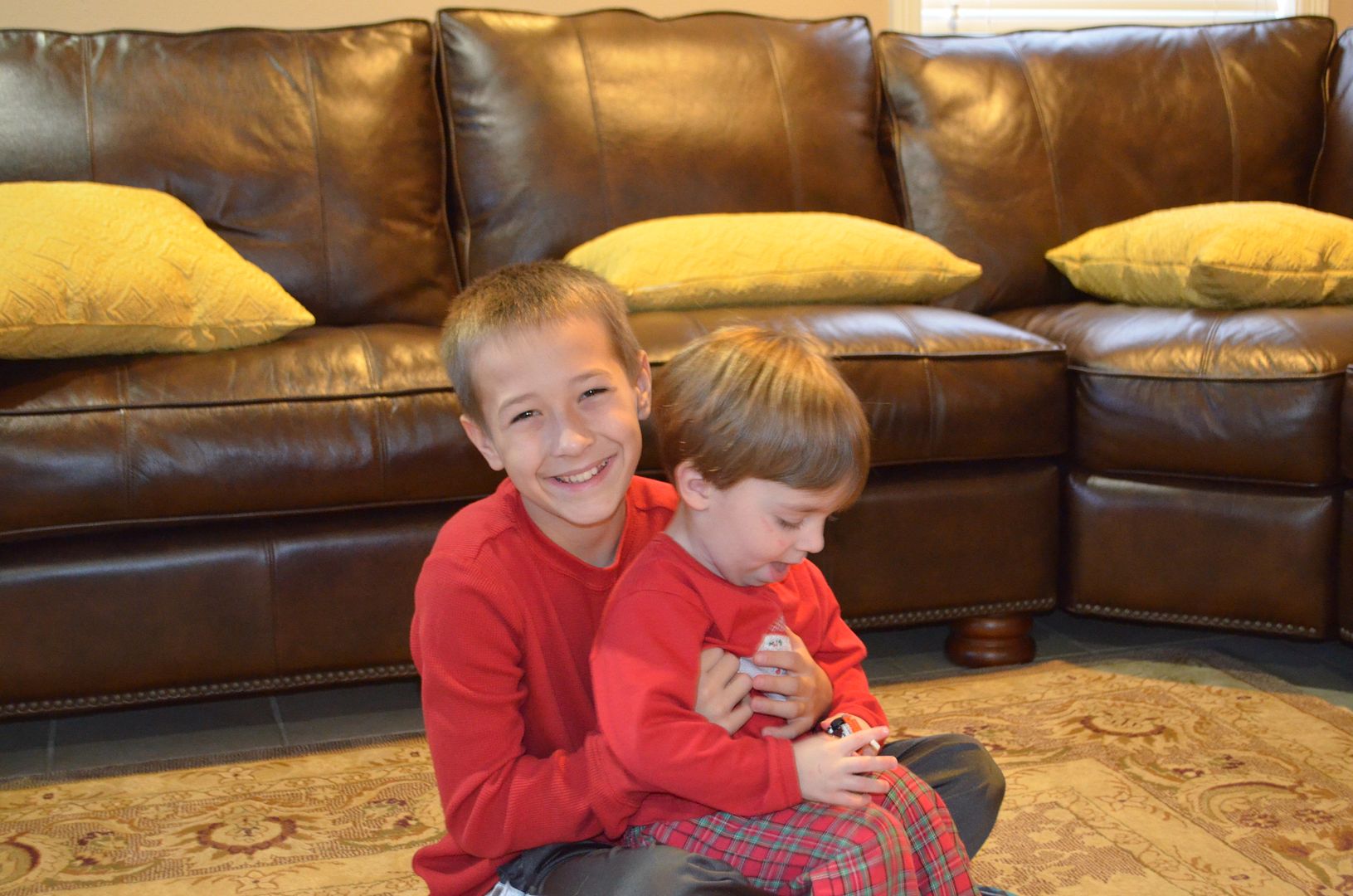 It was Scout's first road trip, and we took our first family picture with her while we were there.  We talked about how almost every year, we have added a baby or a puppy to the family.  Next year, we will be adding another baby since my sister-in-law is pregnant and due in April.  Life is just better with babies and puppies.
We eat good food, unwrap presents, visit, and have fun.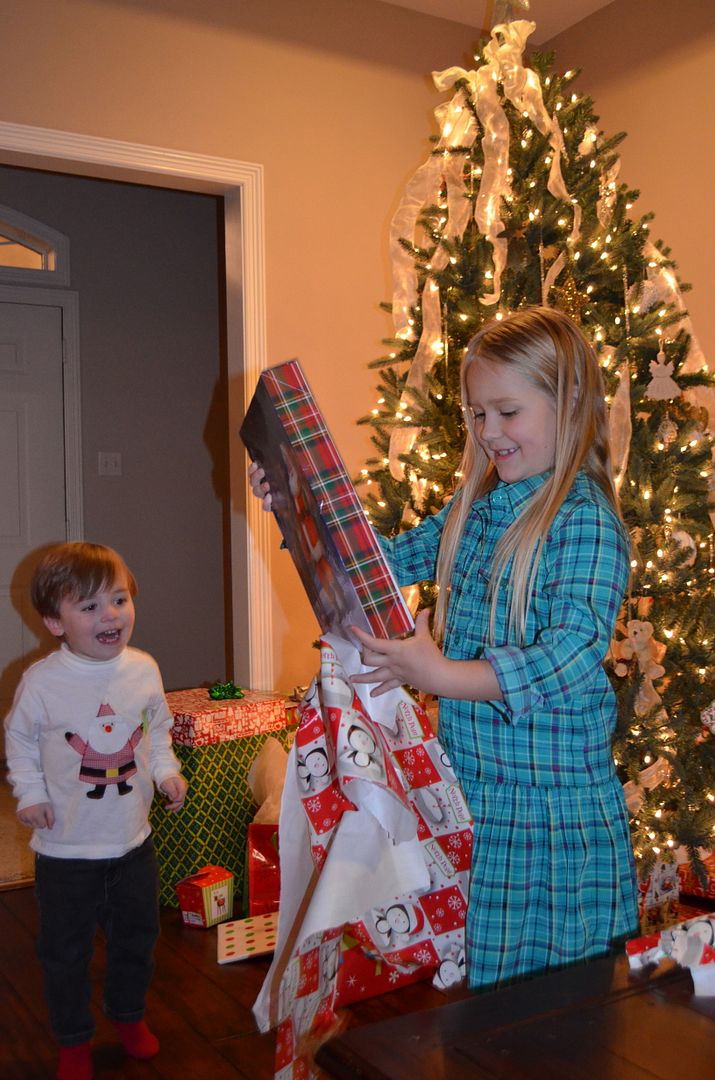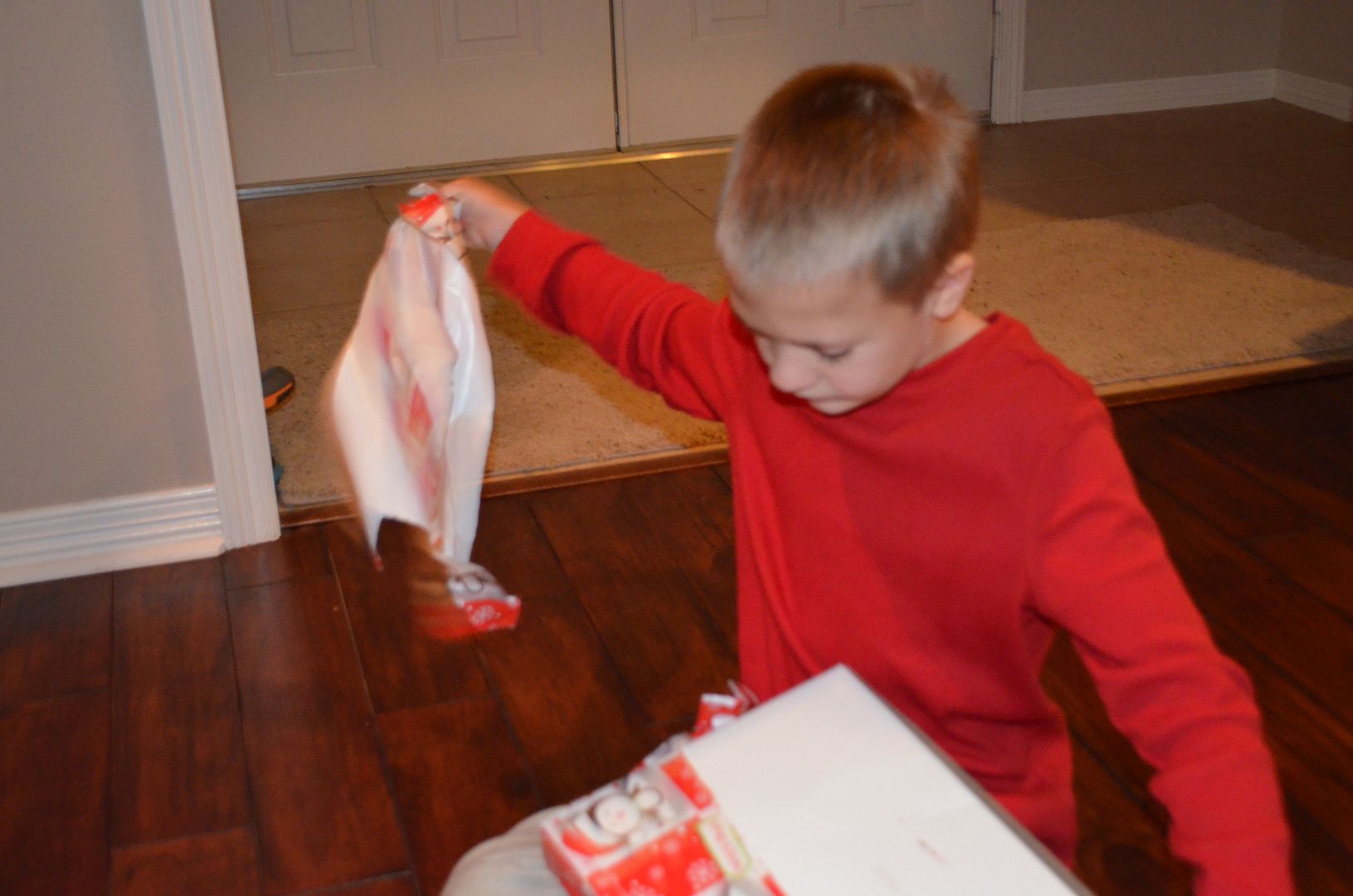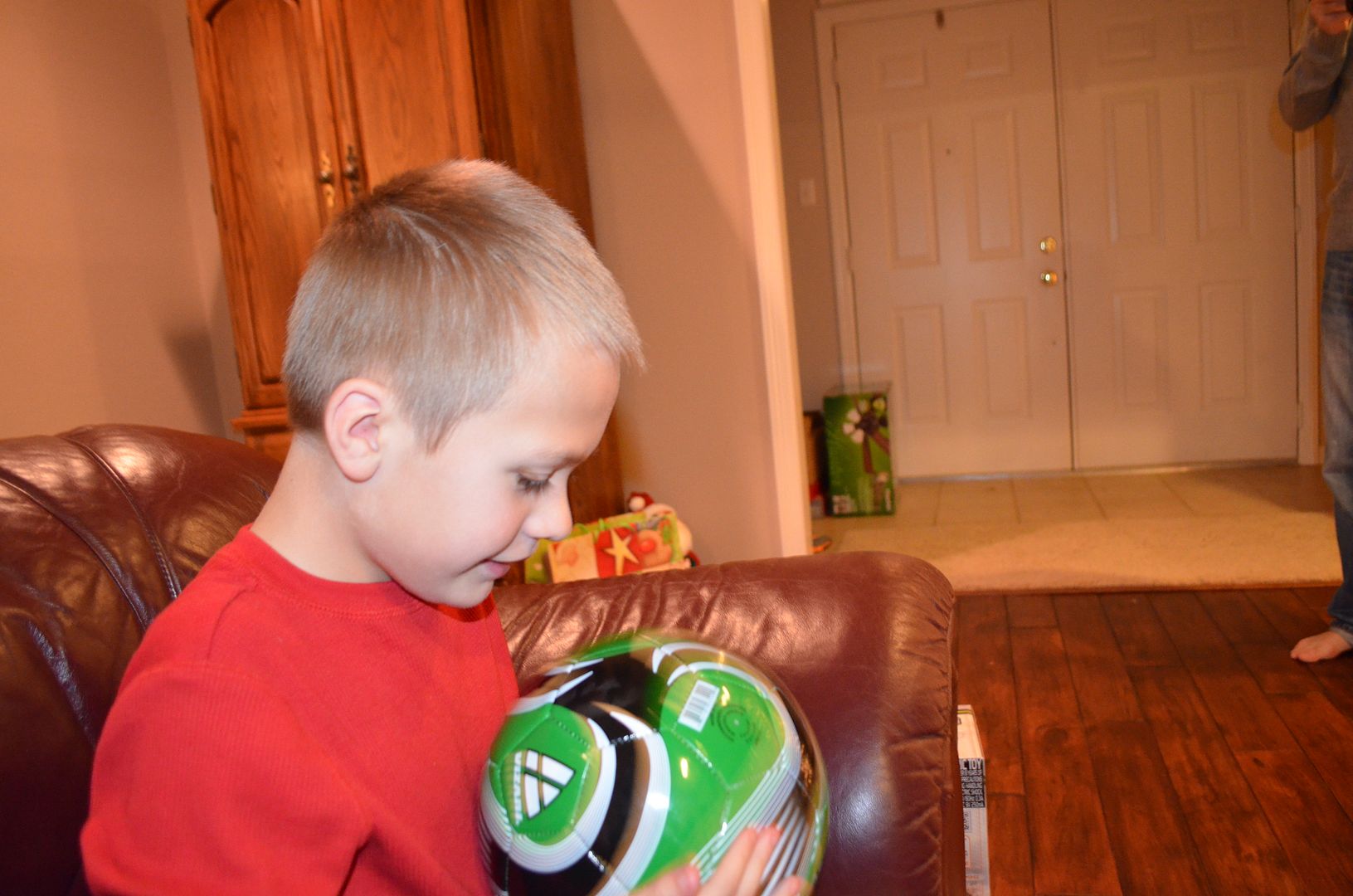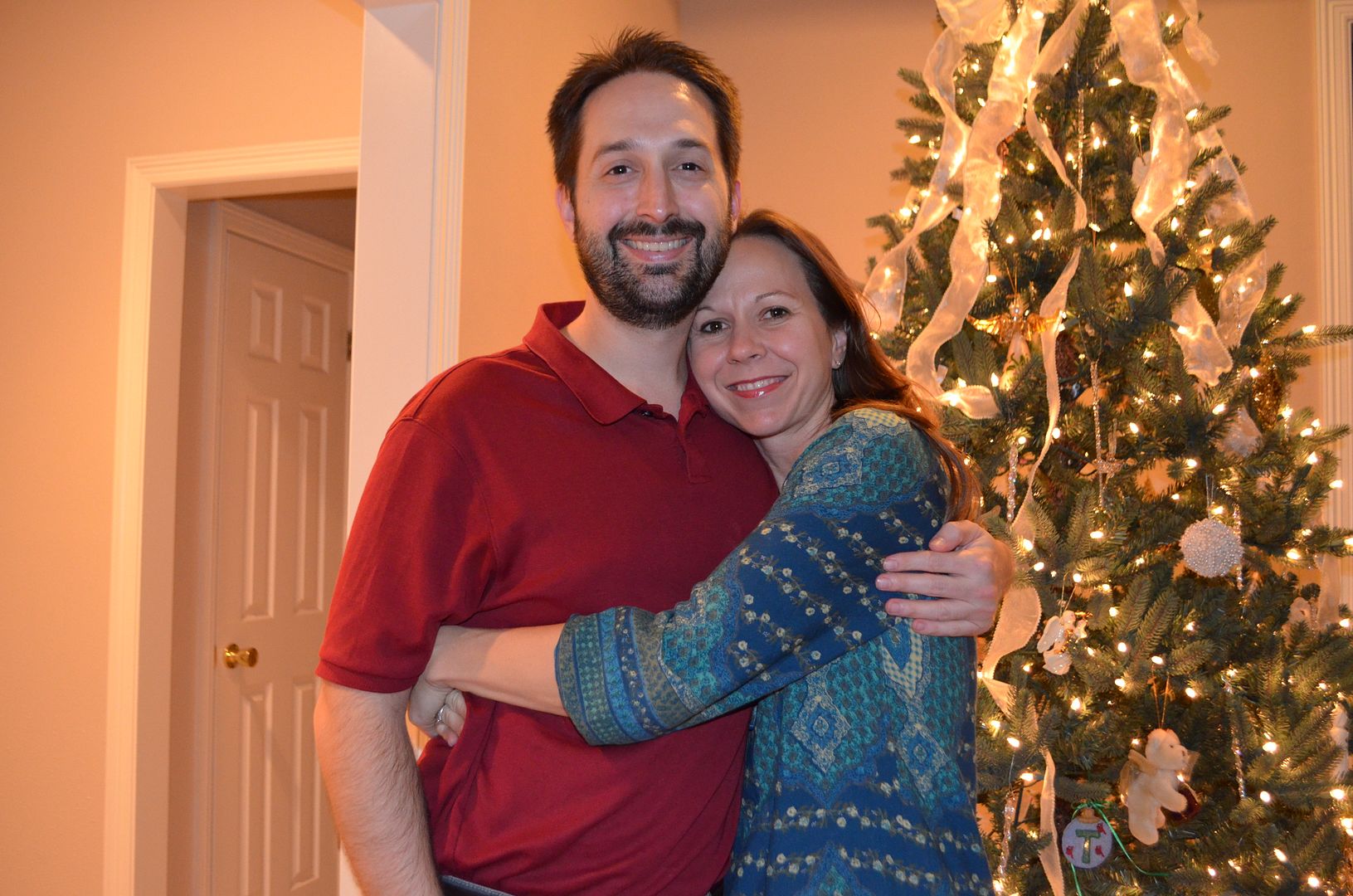 The weekend always passes too fast.  However, we are left with wonderful memories that last a lifetime.