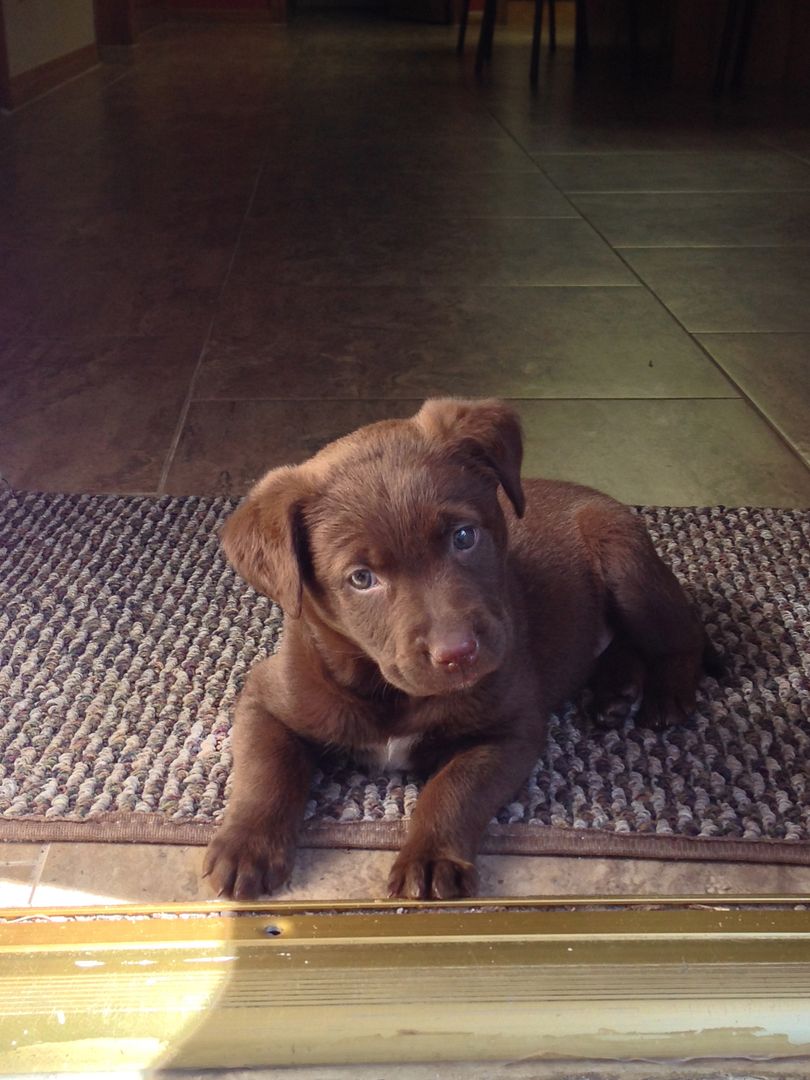 After Dakota died, I honestly did not know if I would ever be able to have another family dog.  Her death shattered me in ways that I did not even know was possible.  A few things had happened the weeks prior to her death, and I kept feeling like she was holding on for me.  I had managed to put together the pieces of not getting hired as a teacher for the 2013-2014 school year and had decided to student teach.  I was happy with the decision, and I will always believe that Dakota knew that she could finally let go.
September through early December were beyond busy with student teaching, internship projects, exams, soccer, Halloween, Thanksgiving, and Christmas preparation.  After I finished student teaching, I realized that I could breathe a little.  I also realized that I would always miss Dakota.  The littles missed her so much that it was not unusual for us to have at least one of them in our beds crying at different points throughout the week.  I think that we all began to realize that we would always miss her but that there was also a hole in our lives that could be filled, to a certain extent.  We are a dog family, and we needed to see if another dog could heal our hearts just a little bit.
Sean and I started looking for dogs.  We had looked through countless websites, and we would send each other pictures.  When we saw the picture of the puppy who we would eventually name "Scout", we knew that she was the one.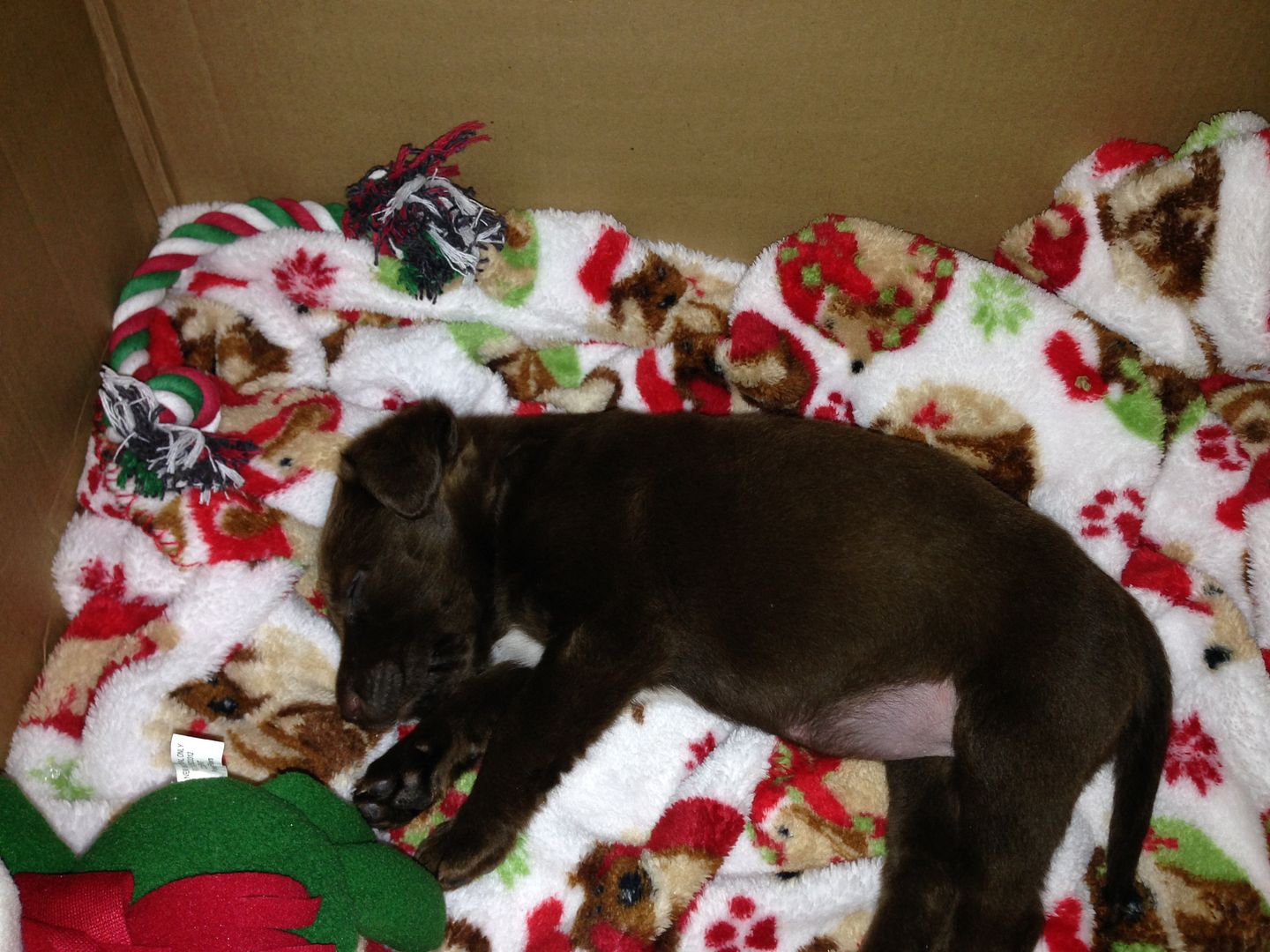 Scout entered our family on December 14, and she instantly became a bright light in our lives.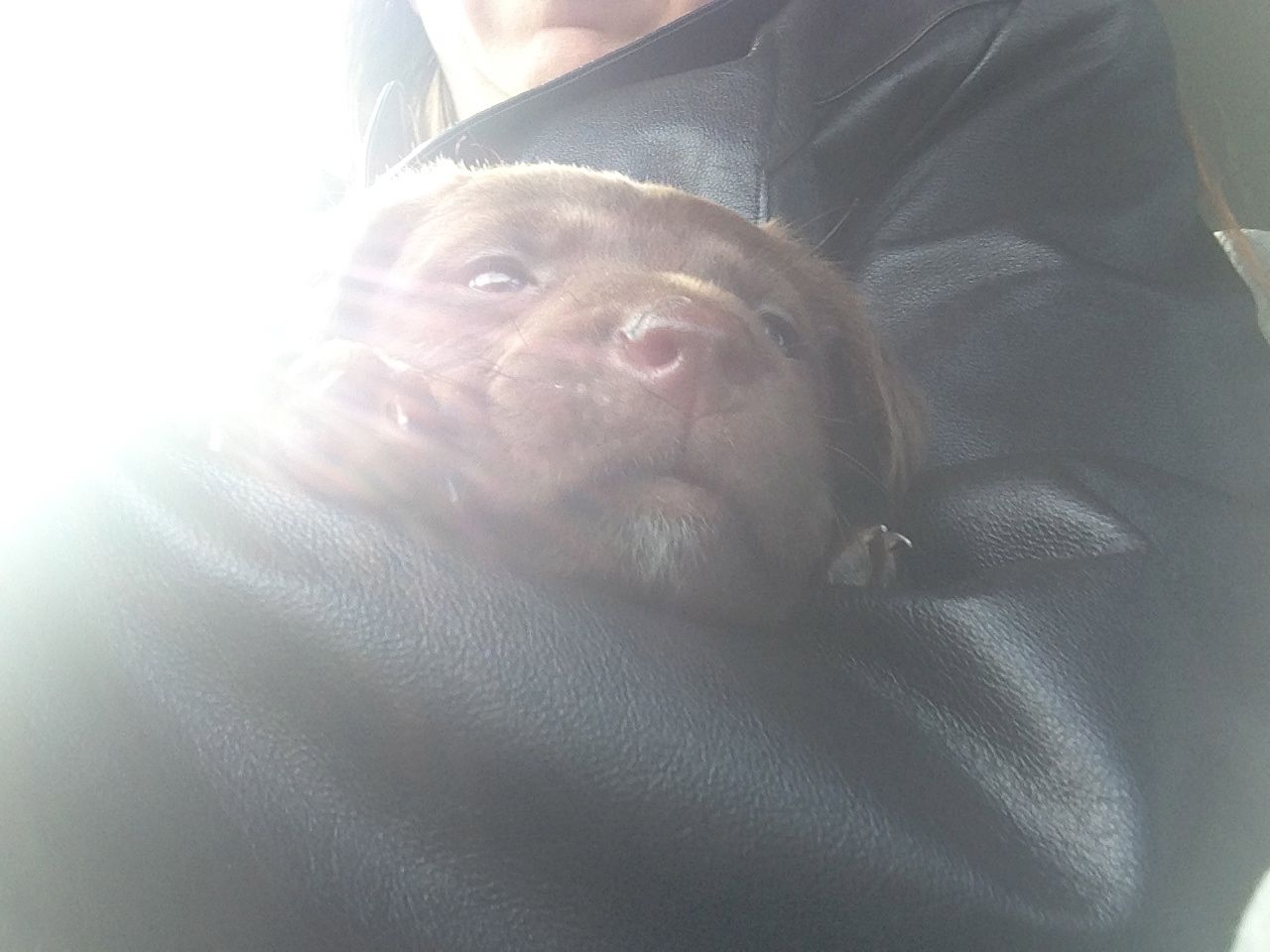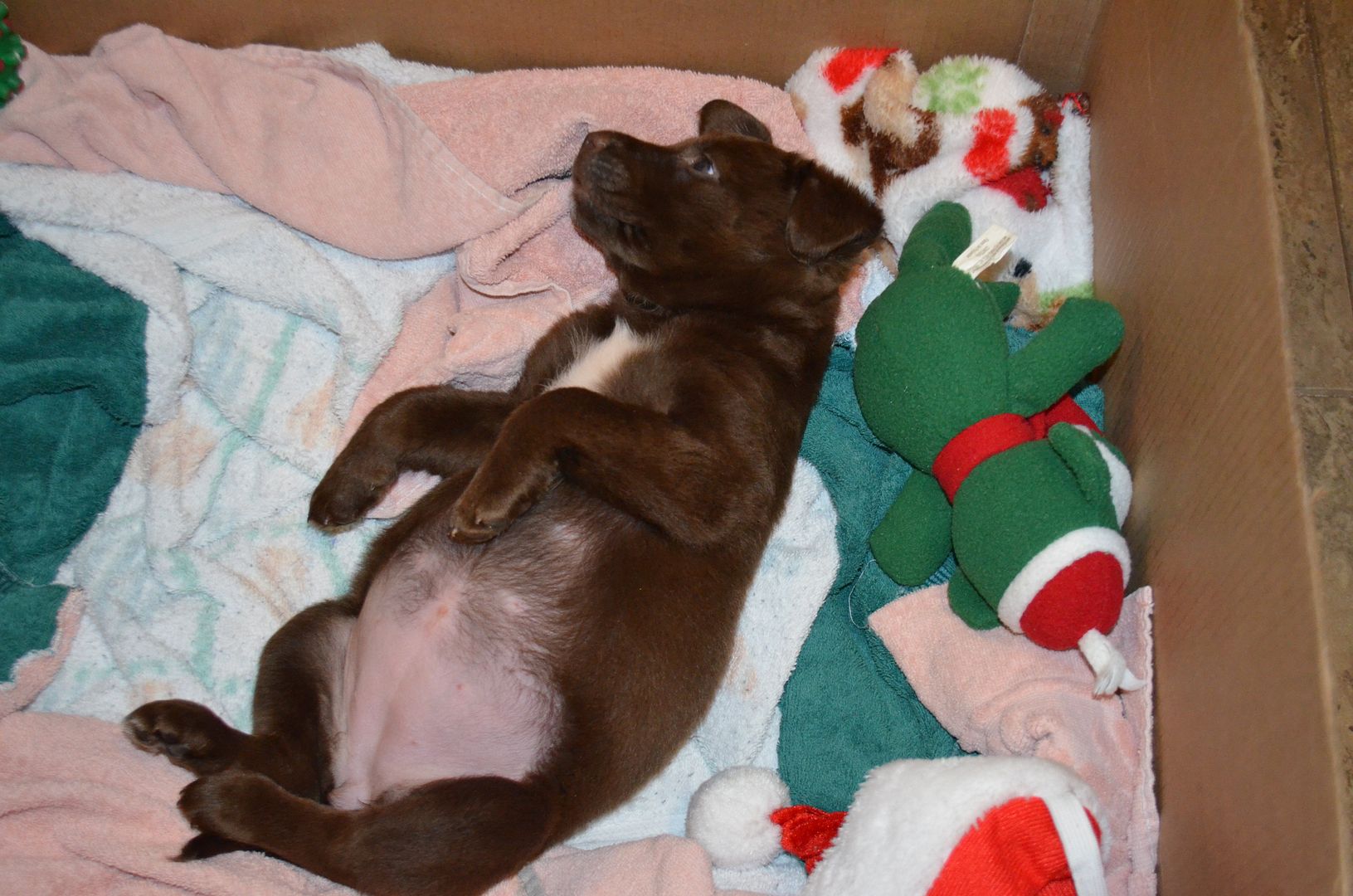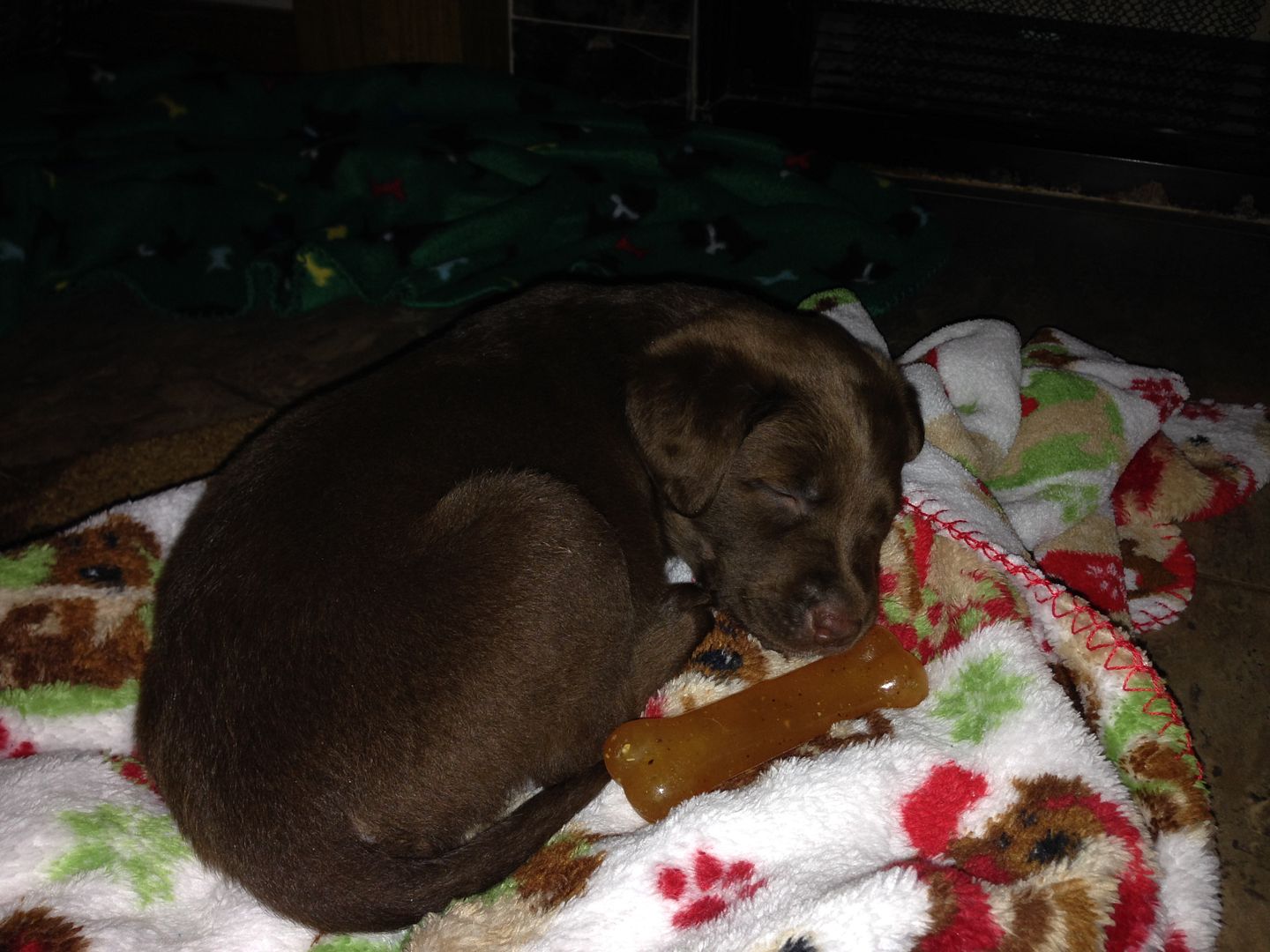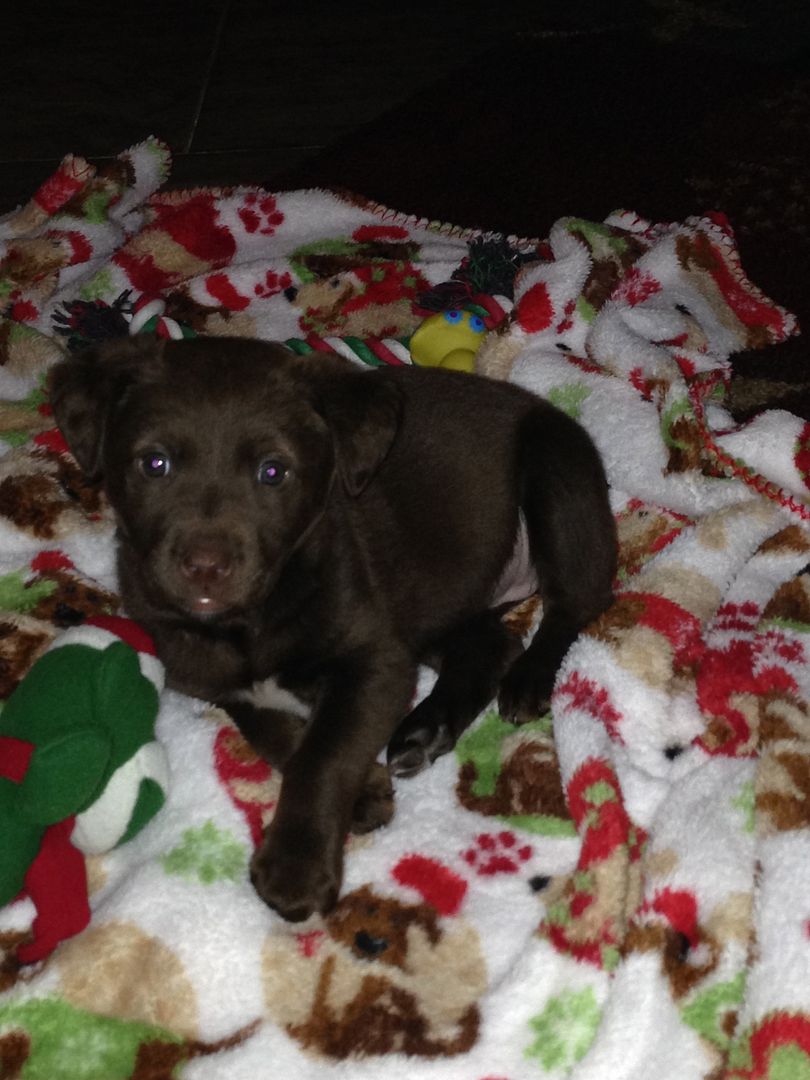 Gabriel and I both dealt with some issues of feeling guilty for loving her because we never wanted our sweet Dakota to be forgotten.  Luckily, we both understood what the other one was feeling, and we were able to heal together, knowing that Scout was really, truly exactly what we needed.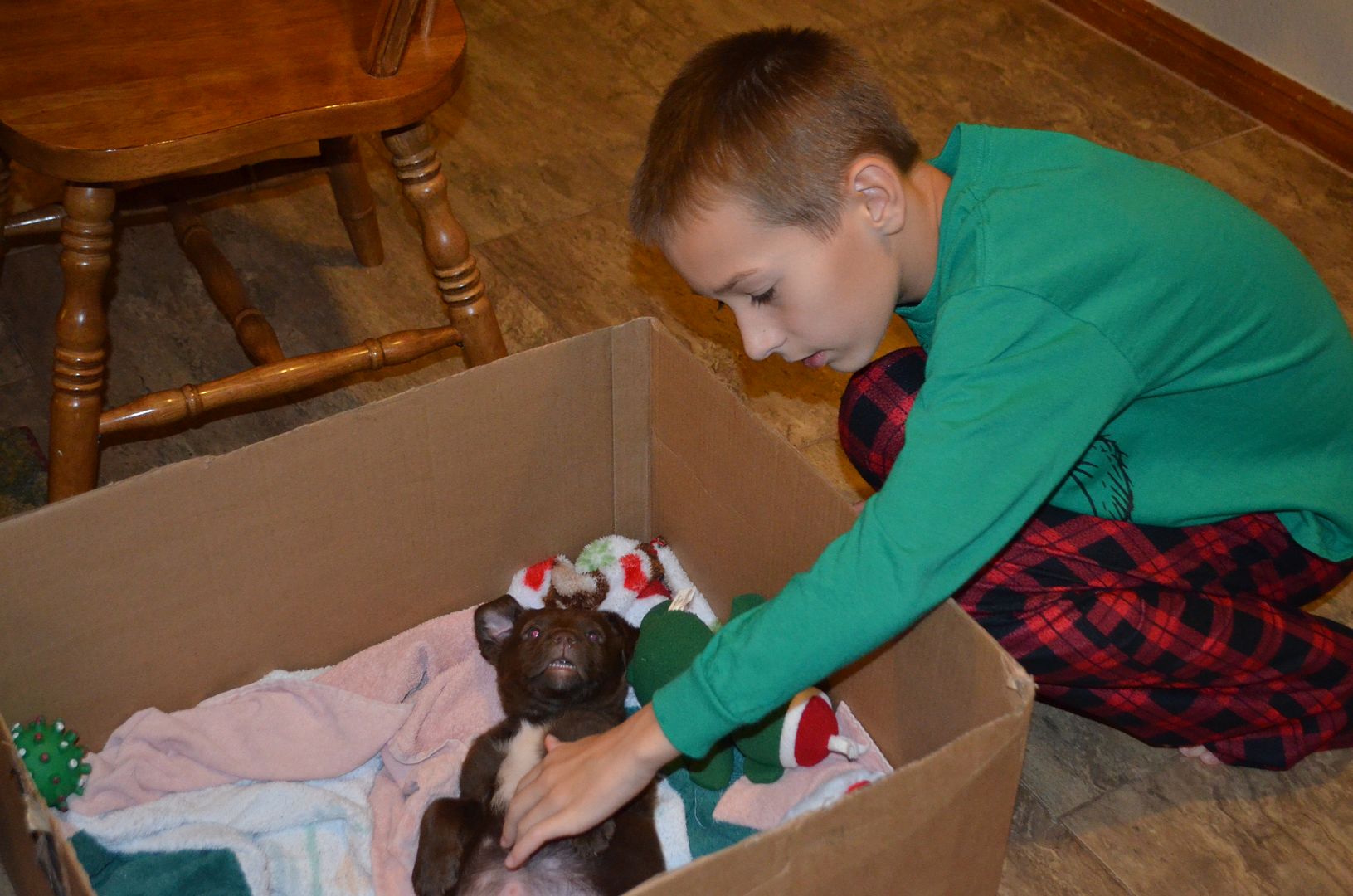 I have no shortage of pictures of Scout.  She is our new little family mascot, and we our quite amused by her.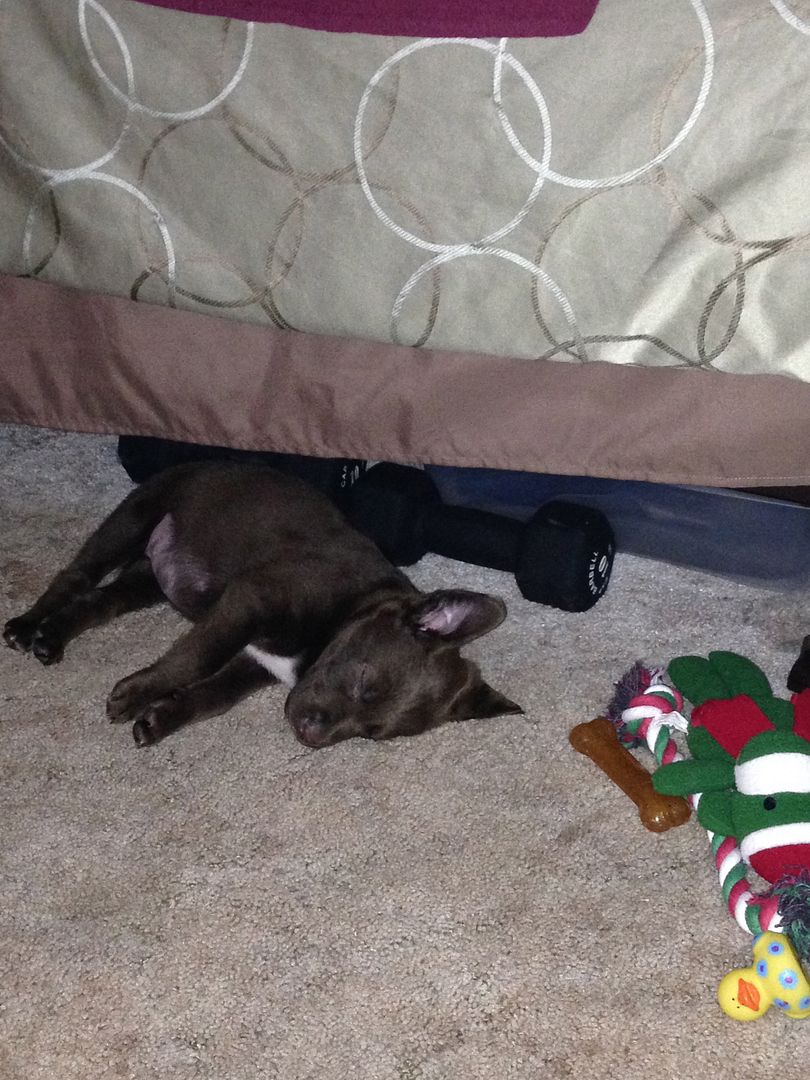 She is a little bundle of energy, and we just cannot help but smile whenever she is in our arms.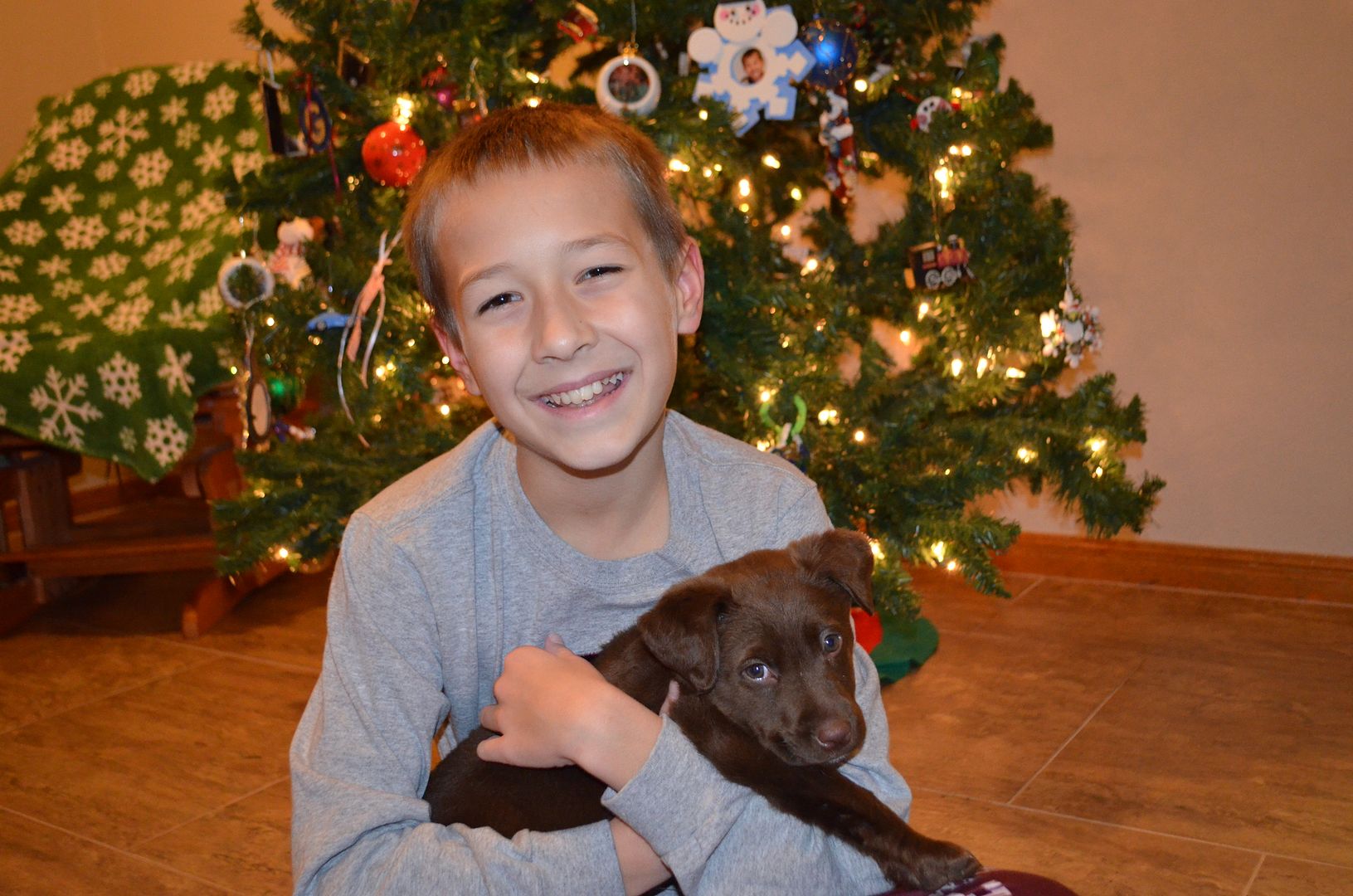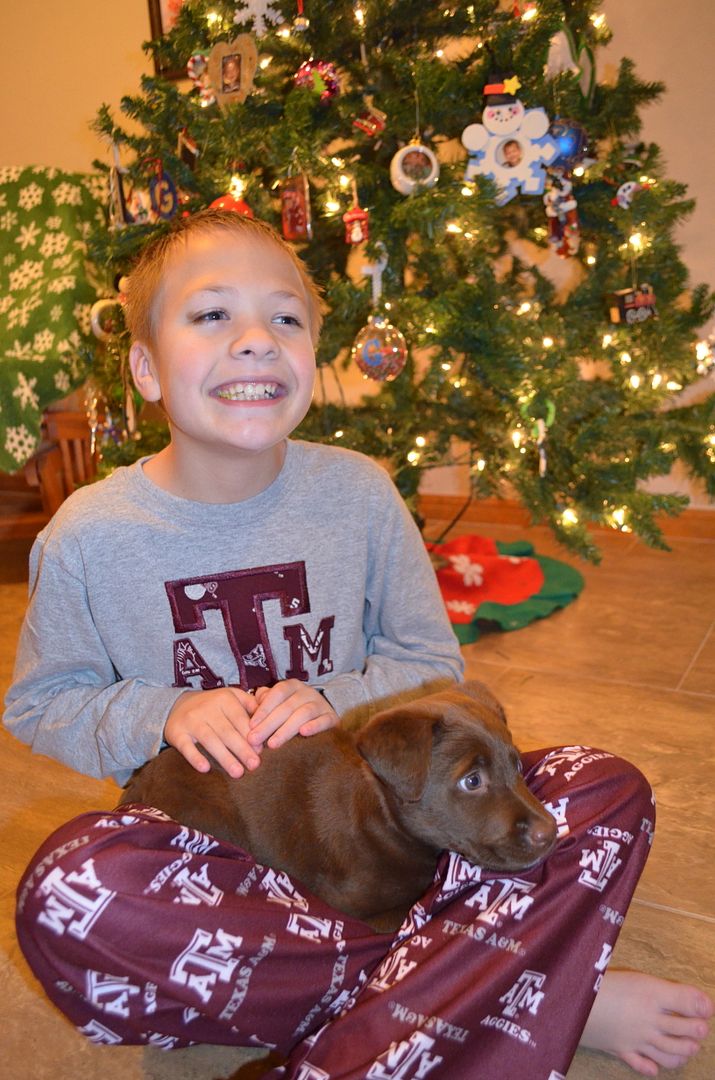 I am so happy that I took the time to breathe, look around, and realize what was missing.  I am so happy that we embraced the love that our Scout was so ready to give us.