During the fall, soccer and football consumes a lot of our time.
I love both.
I will admit that the pace of the week throws me into stress mode sometimes as we are traveling to and from soccer practices 2-3 times per week.  However, when Saturday rolls around, I cannot think of many things that I would rather do than cheer on my littles.
Summer tried her hand at playing soccer this season.  It was not for her, but it was a fun experience.  The bonus for me is that I had forgotten just how funny it can be to watch 6-year olds on the soccer field! Even though it did not work out for her, I am so proud of her for trying something new.
Gabriel has been playing soccer since he was 6, too.  It is a sport that he loves.  Sean coaches, while Ethan, Summer, and I are the cheering section.  It is a family affair, and I love watching my boy shine on the soccer field.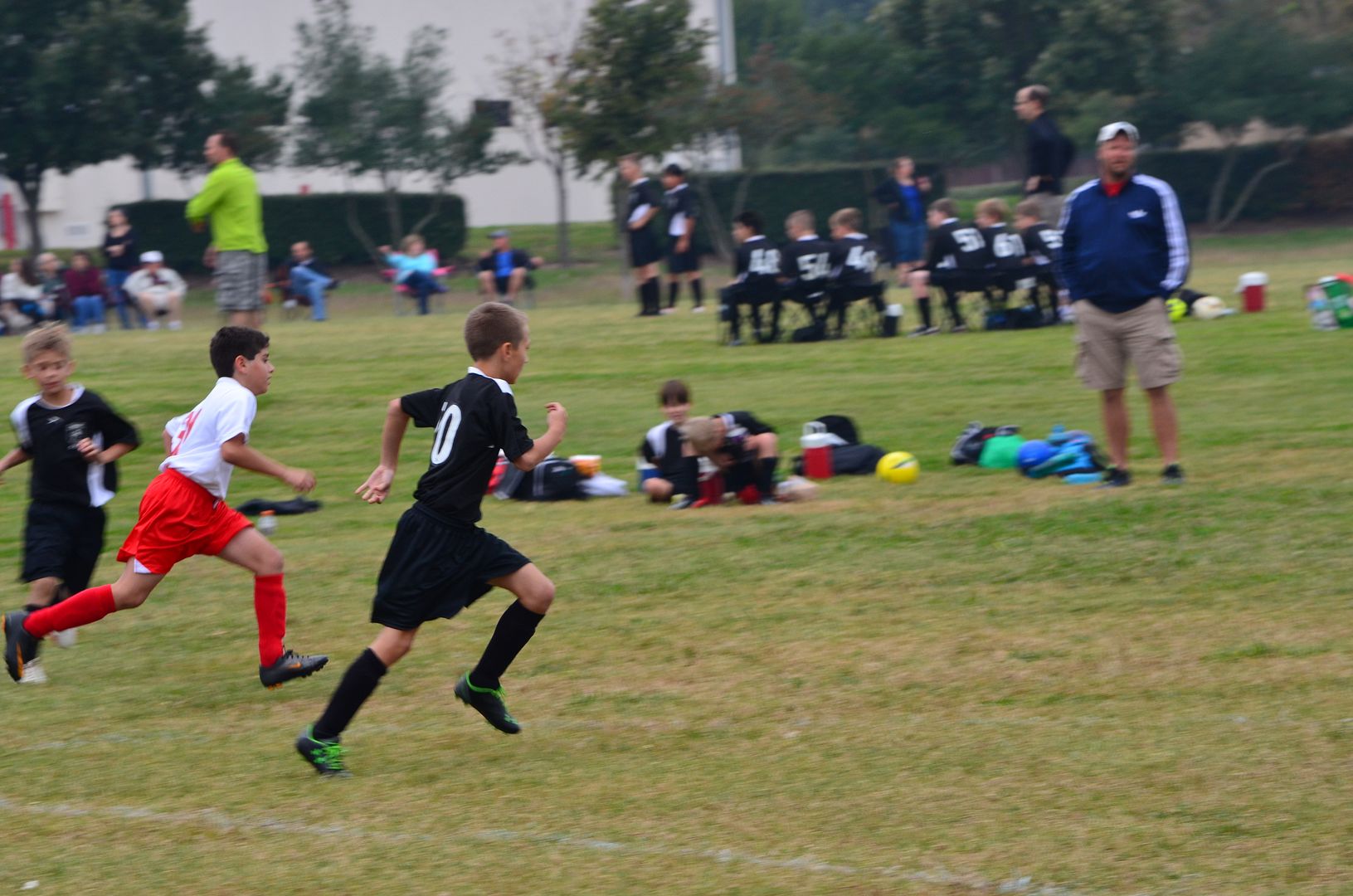 I also love how much support Ethan shows his brother and sister.  He seems to know that sports will never be his thing, and I think that he is perfectly fine with that.  However, he loves his roll as my side-kick, as we cheer and sometimes cuddle on the sidelines together.  I often think that the world would be a better place if we were all as comfortable with ourselves as my sweet Ethan.