Last year, when I celebrated my 39th birthday, I began the count-down until my 40th birthday.  It was something that I had been looking forward to for so long because it seemed like a great number to me.  My 30's had helped shaped me into the person who I am today.  I had Gabriel when I was 29, Ethan when I was 30, and Summer when I was 33.  Being a wife and mom were the two things that I had always wanted most in the world, and my 30's had solidified both of those roles for me.
Moving into my 40's seemed like a right of passage.  I could not have been more excited for my special day, and it proved to be everything that I hoped it would be.
The celebration started with a birthday dinner at my sister's house on the Saturday before my actual birthday. She knows that birthdays deserve at least a week of celebration, and she also knows how to spoil her little sister, who she was so happy would be joining the 40 club with her.

On the day of my actual birthday, my real sister, Darla, and my the-only-thing-missing-is-blood sister, Kim, decorated my classroom for me with balloons, streamers, and signs.  I smiled so much that it brought tears to my eyes.  When the students arrived, they were thrilled to see all of the decorations!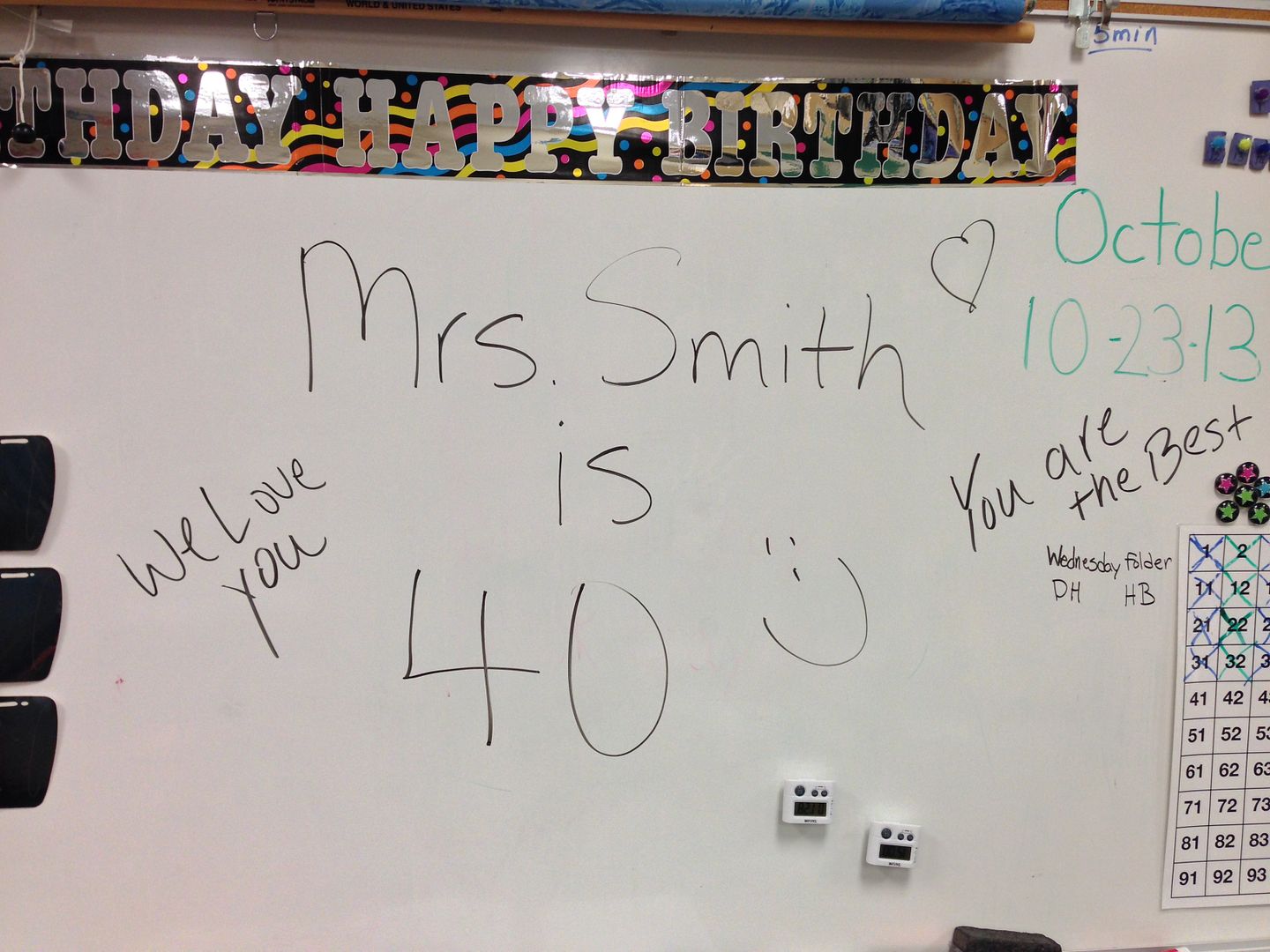 As a team, we almost always eat lunch together.  Darla surprised me by hosting a lunch for all of us, and my mentor made a delicious cake.  To say that I was overwhelmed and so incredibly happy would just be an understatement.  We had the best lunch.  I had the BEST day!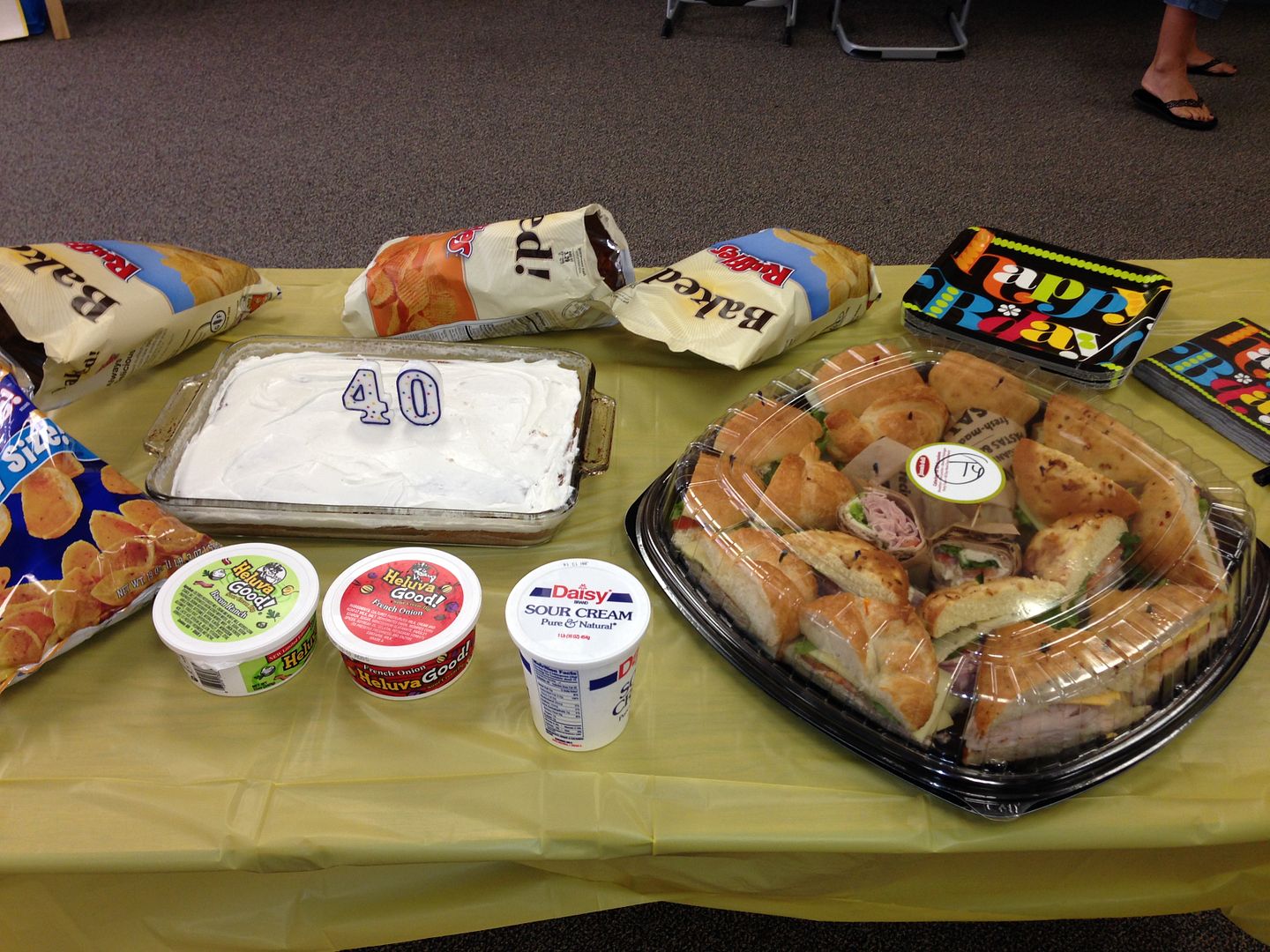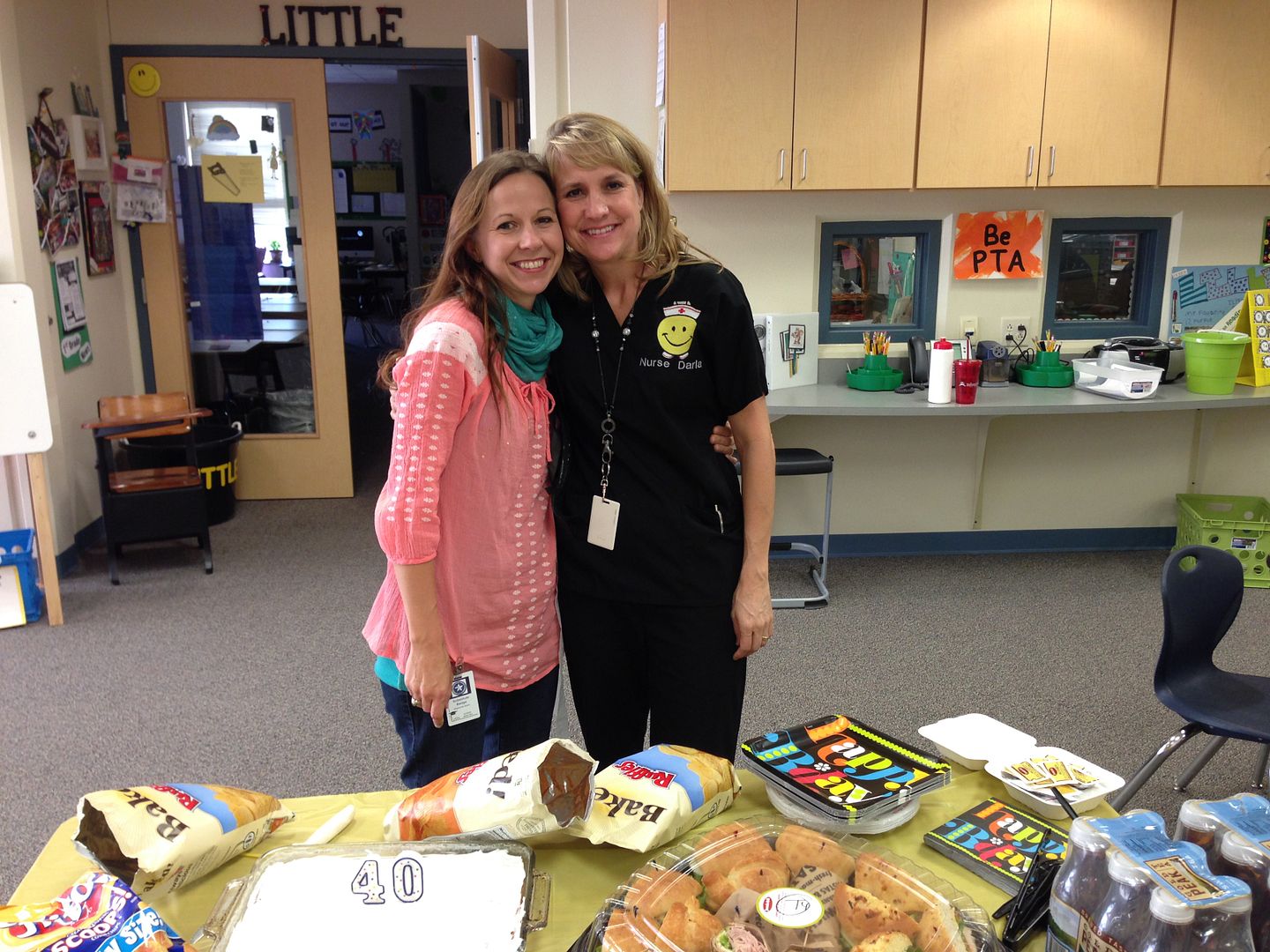 The celebrating did not stop there, though. After school, Sean brought me balloons, a cookie cake, and presents.  We went out to dinner as a family, and then we returned home for cake and presents.  It was such a fantastic evening with my family, the people who have been so integral in shaping me into the person who I am today.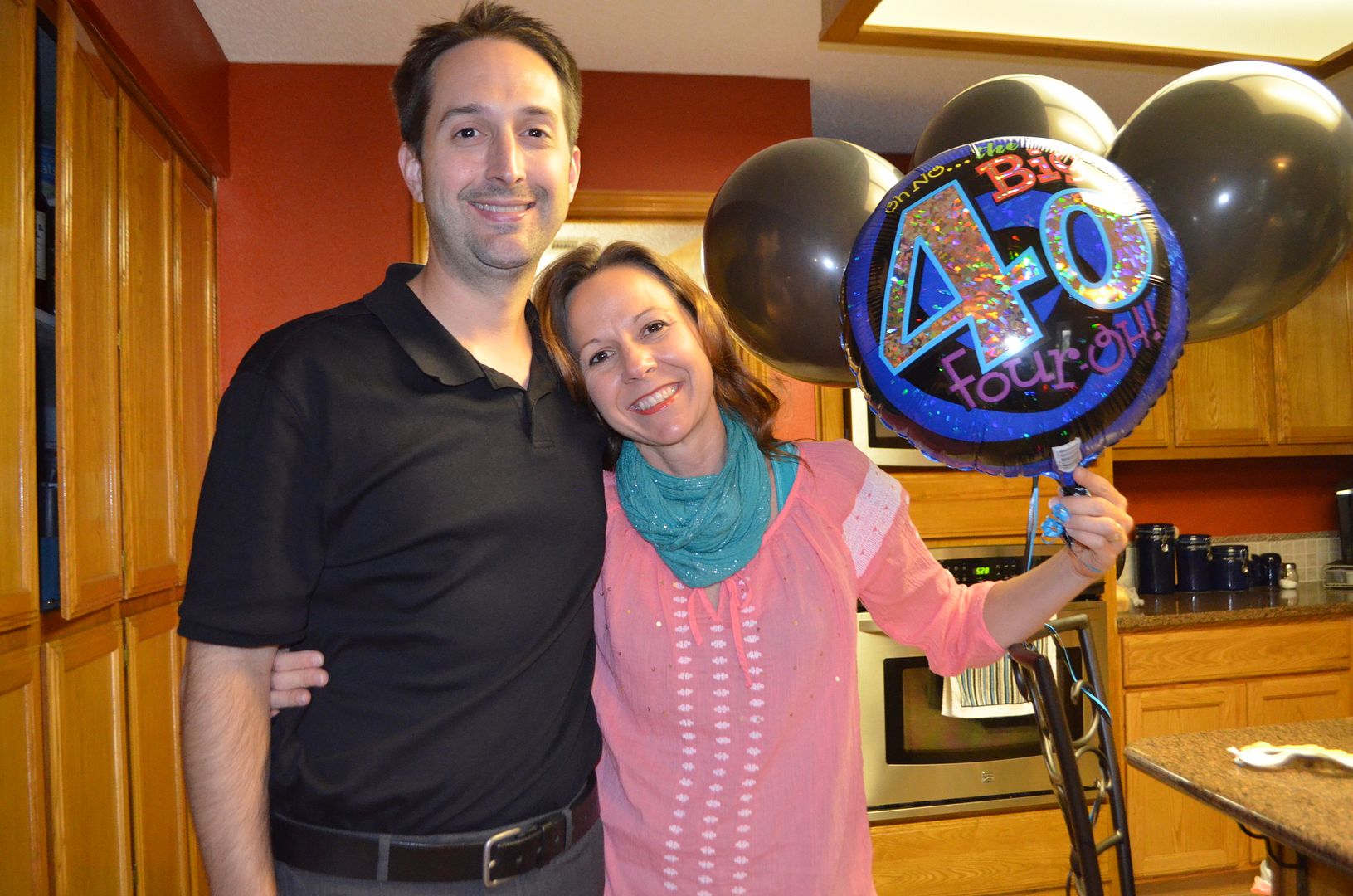 Was my 40th birthday everything that I had hoped and dreamed it would be?  Actually….it was even better!  It was honestly my favorite birthday yet.  I am at the point in my life where I realize that age is just a number, beauty is inside and out, and words are meant to be helpful, encouraging, and kind.  I am more confident as a wife, a mom, a sister, a daughter, a teacher, and a friend. I love with every ounce of my being, and I make sure that the people around me know how I feel about them.  39 was a rough year for me in some ways – all of my littles were in school, Summer was so sick for so long and had to endure many procedures and an extensive surgery, I did not get the teaching job that I felt was meant to be mine, our sweet dog died, and I was a little lost when it came to knowing what my next steps in my professional life should/would be.  However, right before my 40th birthday, everything started falling into place, and I think that it started foreshadowing what my 40's will be for me. So far, I love what I see!
Thank you to my husband, children, sister, mom, dad, family, and team for making the big 40 so incredibly special.  I love you all!