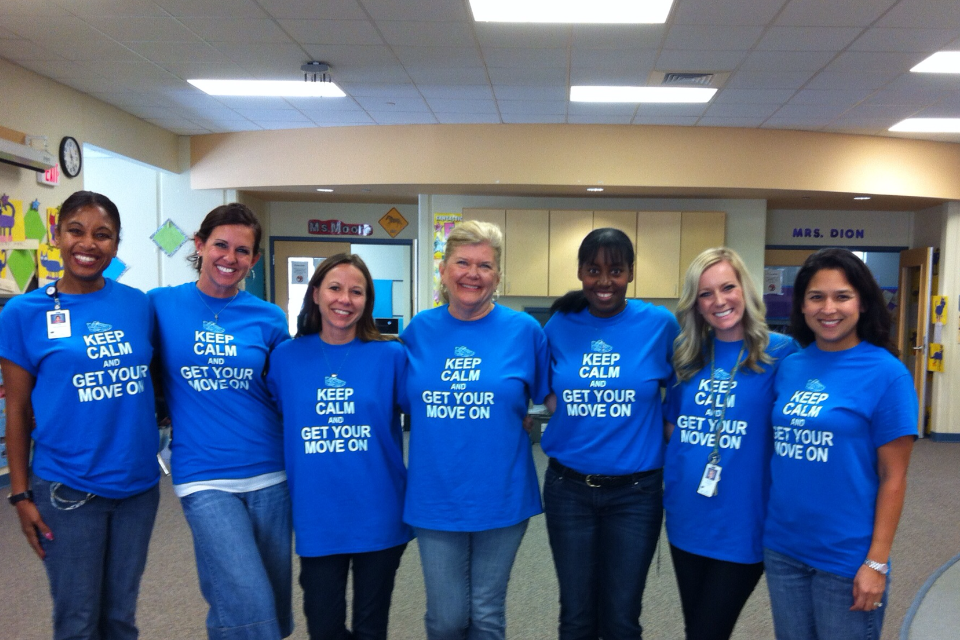 You might have noticed my absence from this blank canvas that I so adore.  I have missed it here.  There are definitely things that I miss about my "old" life, and this blog is one of the things at the top of the list.  However, there are so many things that I adore about my new life that it makes it all balance out.  As I was catching up on blog posts today, I realized that it might be important to give a brief update about that new life.
Last year, the summer before Summer started Kindergarten, I decided to teach.  It was actually something that I had been considering since I was a child, and, after having children of my own, volunteering, and substituting briefly, it seemed like the absolute right path for me.  So, I flew through an alternative certification program and took the content exam.  Given that I had not spent much time in the classroom actually teaching, I spent last year substituting as many days as possible, which ended up being every single day that I was available.  It was a great experience, and it became very clear to me that the classroom was definitely the next destination in my journey.
This past summer, I interviewed for three teaching jobs, and I did not receive offers for any of them.  After every single interview, I heard about how great I did in the interview.  Two of the interviews had been at the school that my children attend.  Not getting the jobs stung.  Given that I was friends with the teachers, it was hard.  To say that it was a dark time in my life would be pretty accurate.  I honestly did not know what my next step should be.  I had felt so convicted that teaching was for me, but, then I started questioning it and wondering if I had missed a memo from God.
My family and the teachers all rallied around me, and in ways, it was a beautiful time in my life.  However, it did not solve the problem of what to do next.  One of my friends told me, "Natalie, I thank God for so many of my closed doors that I so badly wanted to walk through.  But, He knew what was best for me.  You are still in my prayers, and I'd work beside you in a heartbeat." I still get chills when I read those words.  I knew that she was right.  I am at the age where I definitely knew that God had a plan for me, but seeing that plan was much, much harder.  Everything seemed so dark and blurry around me.
After many conversations with my husband, my sister, my parents, and even the principal at my school, we decided that I needed to student teach.  For the most part, the one thing that kept me from getting the jobs that I had interviewed for was the fact that they always hired someone who had experience teaching.
Even though the deadline had passed, my alternative certification program allowed me to student teach, as long as a school would be willing to take me.  Our school was more than willing, and there were several teachers who volunteered to be my mentor.  I was eventually placed in 1st grade with a teacher who had been one of the ones rallying around me and supporting me through those dark days.  When I walked into her classroom, the clouds parted, and I could see unicorns leaping and angels singing.  I knew that I was home, and I also knew that my teaching journey had taken me exactly where I was meant to be.
The certification program lasts 12 weeks, and I have completed 9 of those weeks.  I have finished all of my projects, and I have passed all of my exams.  I have the best class, and I am surrounded by the absolute best team.  Summer is in 1st grade, and her teacher is one of my dear friends.  So, not only do I get to eat lunch with and plan with my friend every day, I also get to see my sweet Summer Lovin' throughout the day.  Going to work every day is honestly an absolute joy.  What started out as me counting down the days until I could hold that certification paper in my hands has turned into me looking at the calendar in disbelief, wondering how I will ever walk away from the classroom, the students, and the team that I have claimed as mine.
After I finish the program, I am hoping to be a long-term substitute for one of the many pregnant women in our school district right now.  What that would mean is that I would take over their classrooms for the 3-months that they are on maternity leave.  It would give me even more experience with lesson planning and having my own classroom of sweet children to teach and love.  That experience, combined with student teaching, will prayerfully lead me to my very own classroom next year.  I do know that everything happens for a reason, though, and, as I get older, I try to understand that the path I have chosen is not always the one that is meant for me.  Sometimes it is more about experiencing the journey that leads to the perfect destination.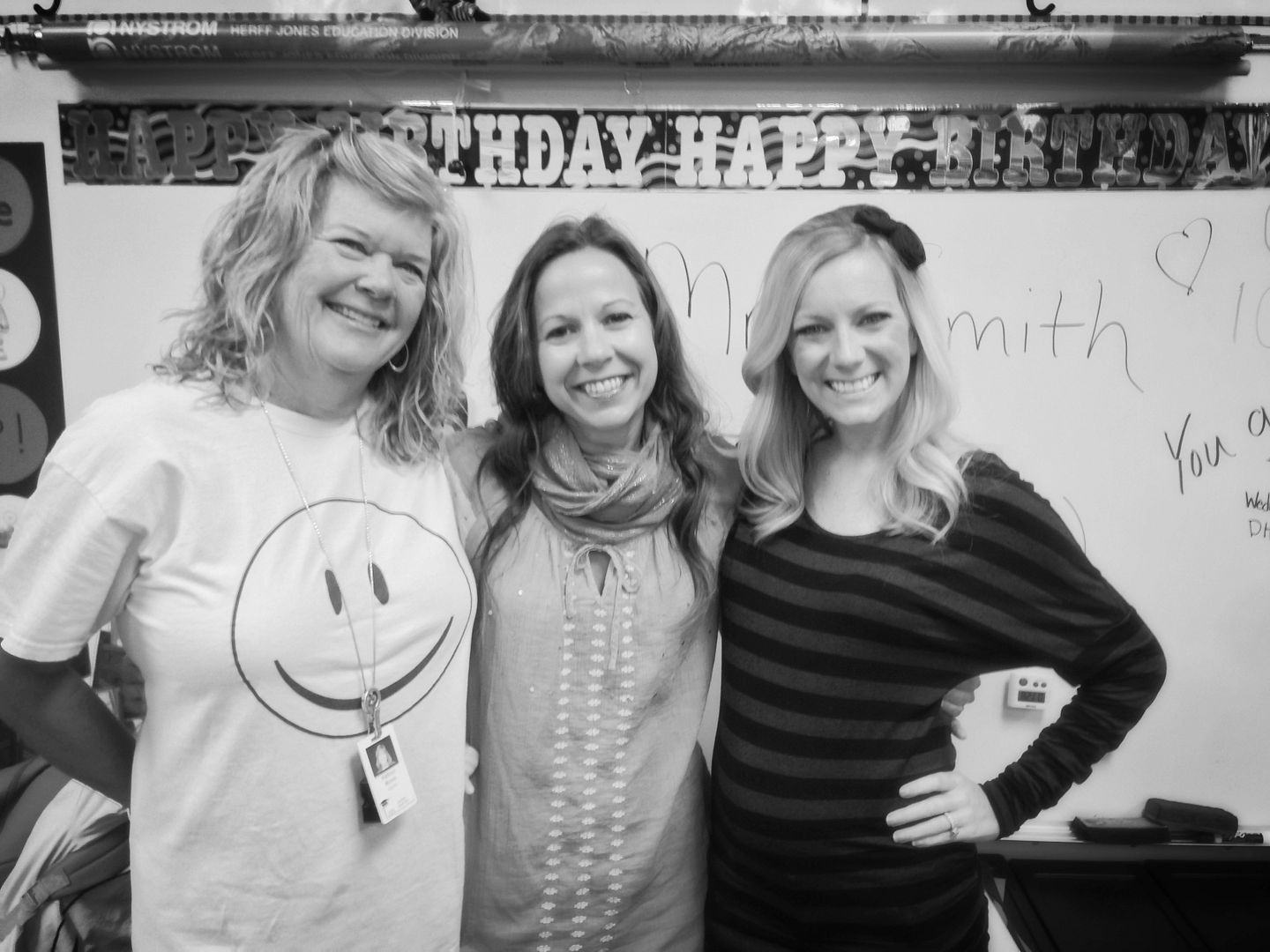 My family has been amazing throughout this journey.  My husband has been my rock, my protector, and my cheerleader.  I could not have done all of this without him.  My children have been so sweet and supportive. They were so disappointed when I did not receive a job offer, and they had to, at such a young age, realize that disappointment stings but that we have to move on, one step at a time.  My parents had moments of comforting me, like a child.  I still think about how my mom said that my dad just sat in his chair for an hour, after he received word that I did not receive the job that we all thought was all but mine, and I get tears in my eyes.  My sister was the first person flying through my back door when I called her to tell her that I did not get the job, and she has remained a constant support through it all, giving me many pep talks along the way.  Looking back, I now know that some of my darkest days were there so that I could see how bright the days ahead would be, and, in so many ways, I am thankful for that.
And, that friend who sent me that special message?  Well, as luck (and God) would have it, she is working right beside me now…like literally the classroom that adjoins mine.