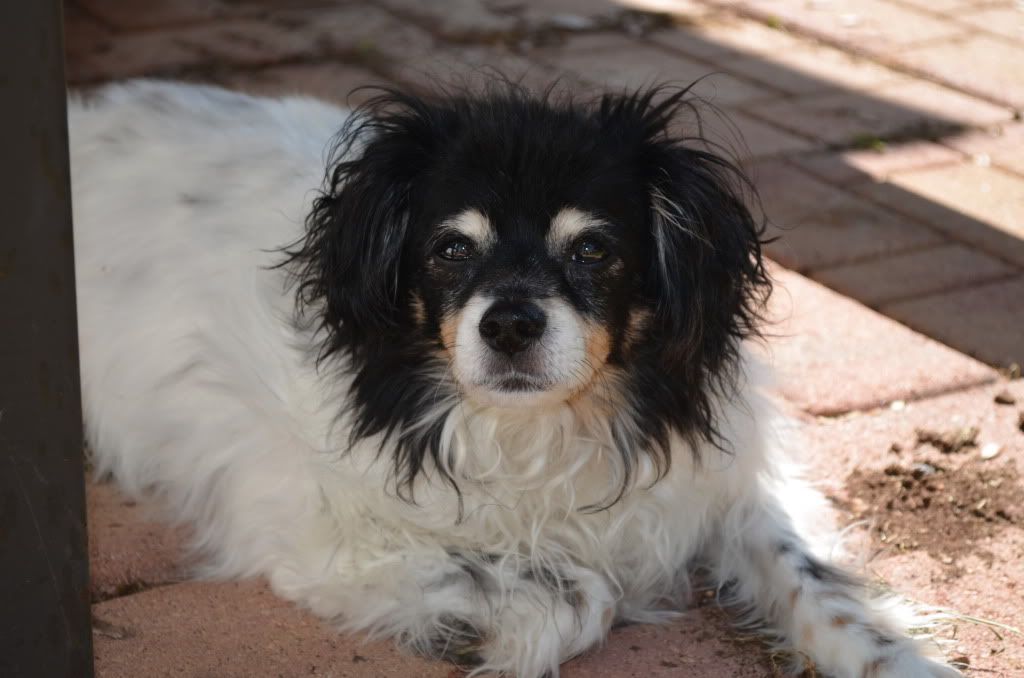 Grief is a language that is hard to speak and maybe even harder to understand.  It is a feeling so heavy that it, at times, takes my breath away.  It is a feeling that I so wish that I did not have right now, but one that I knew was inevitable.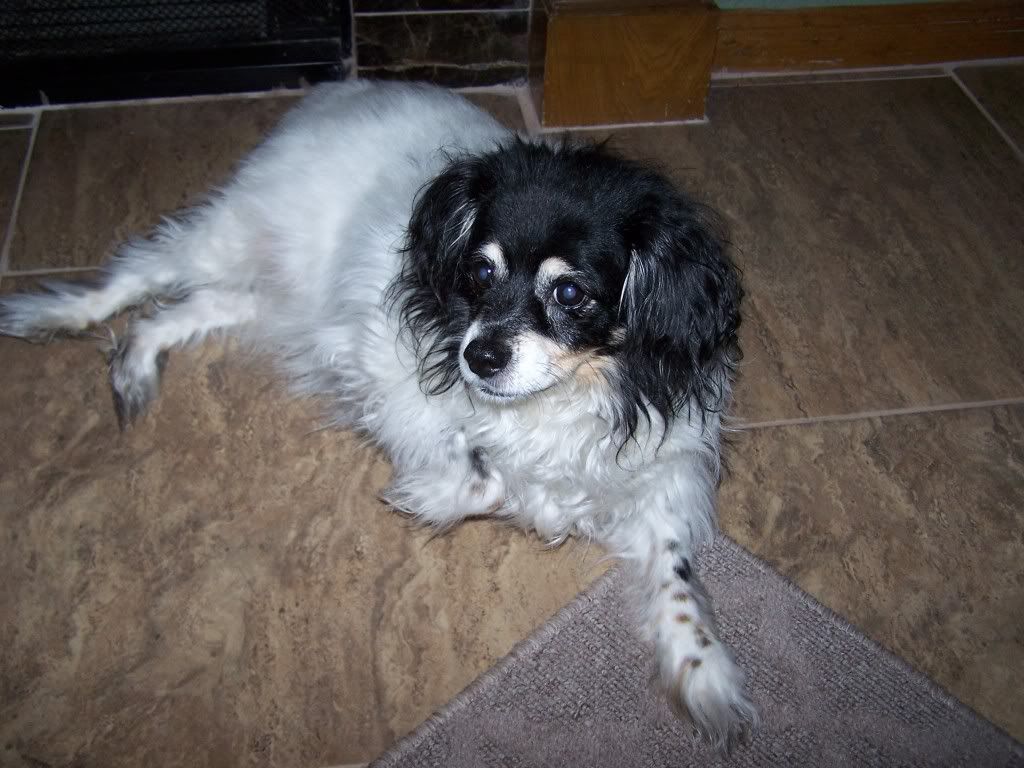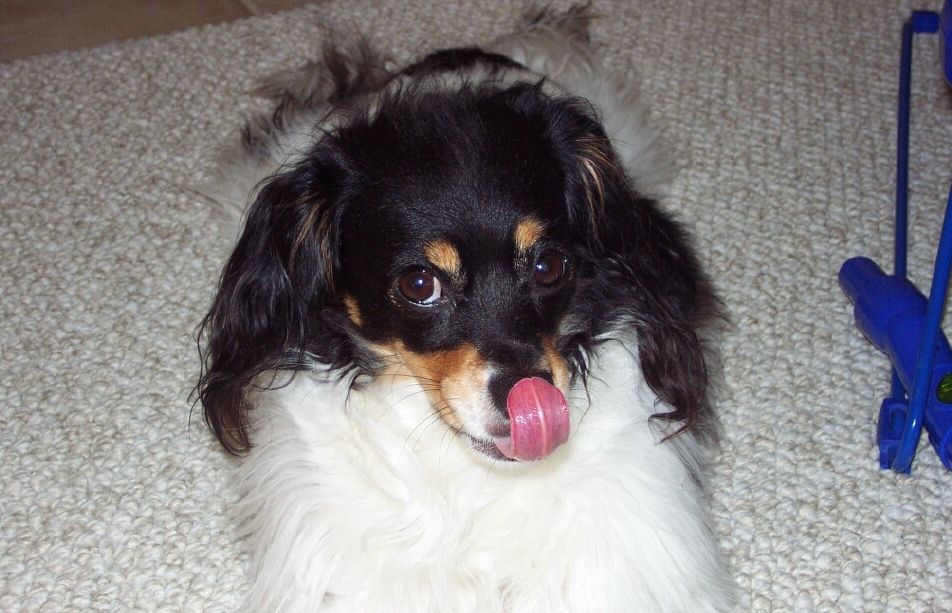 Our sweet Dakota passed away peacefully in her sleep early Sunday morning.  She was in bed with us, and we had been up with her off and on all night.  I will never forget the moment of waking Sean and saying, "She is gone."  We both knew that it was coming and that it would likely happen that night.  We had a ceremony for her to celebrate her life, and we had all said our loving good-byes.  However, somehow, none of that could have prepared me for what the past few days have felt like for me, for all of us.
Dakota truly taught me how to be a mom in so many ways.  She entered our family right before Sean and I married, and the moment I saw her sweet face, I knew that she was beyond special.  I often laugh at how I am not sure why I thought I would be able to go back to work when I had human children because I often found it hard to leave my furry ones.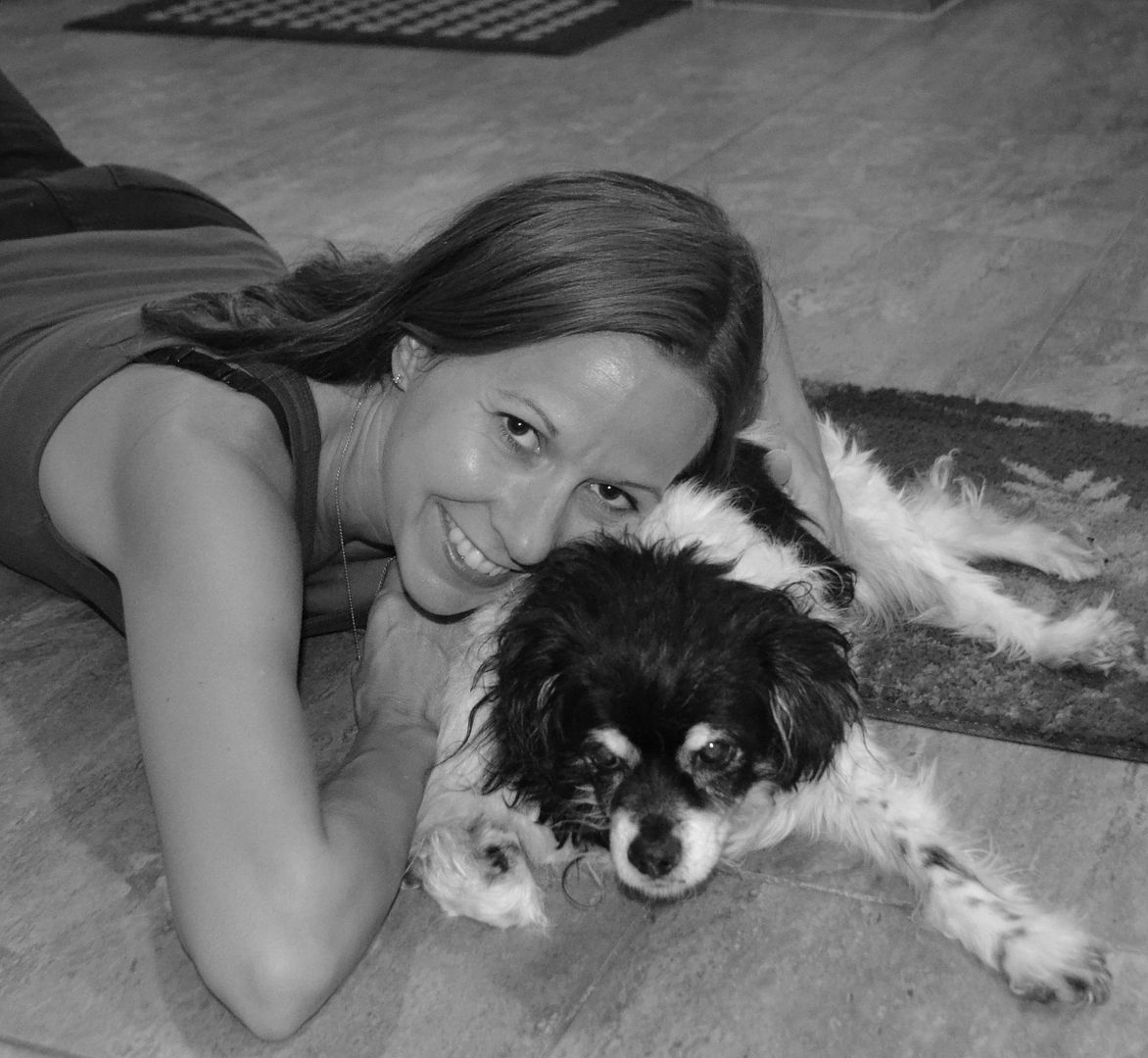 She was there when we brought home our first baby,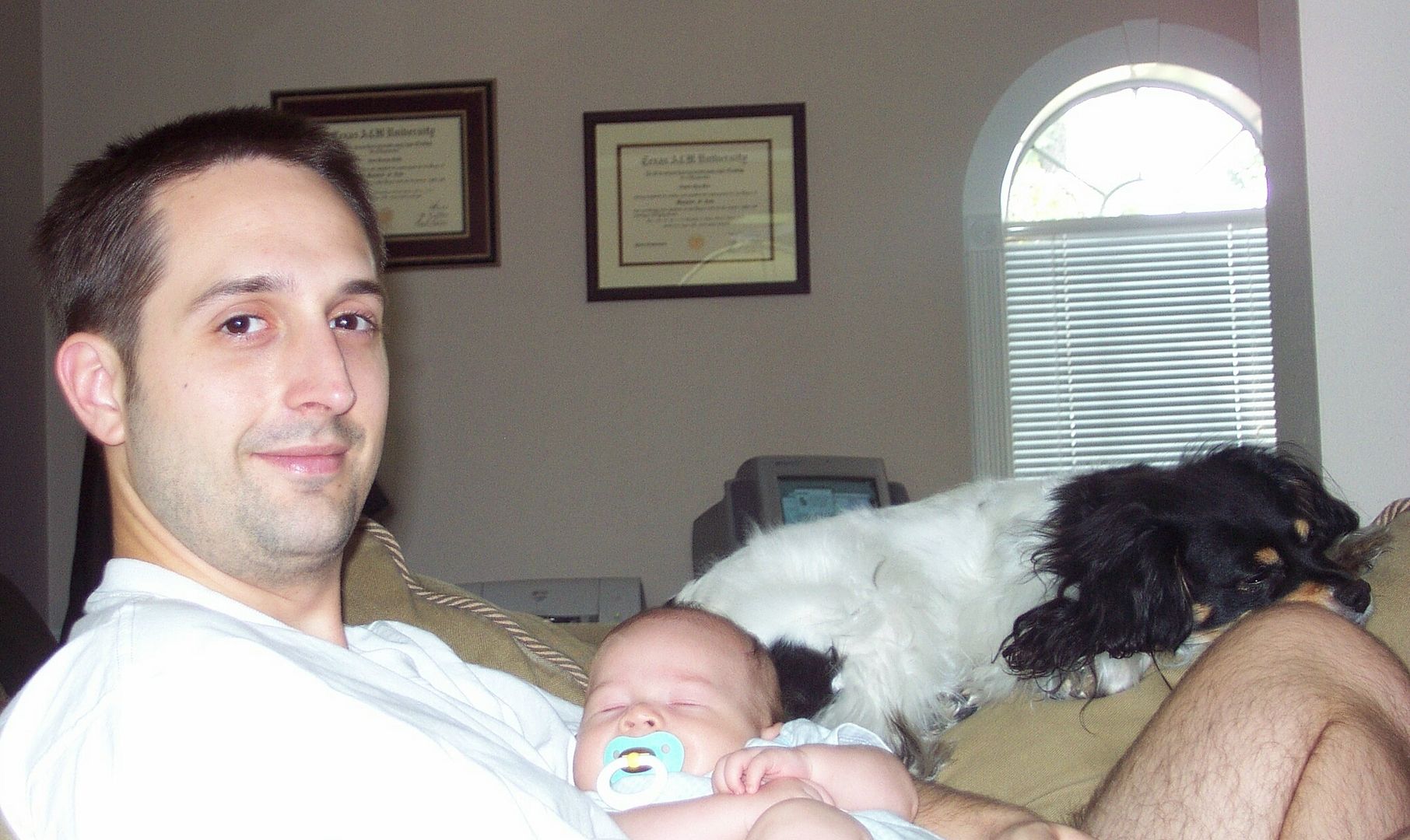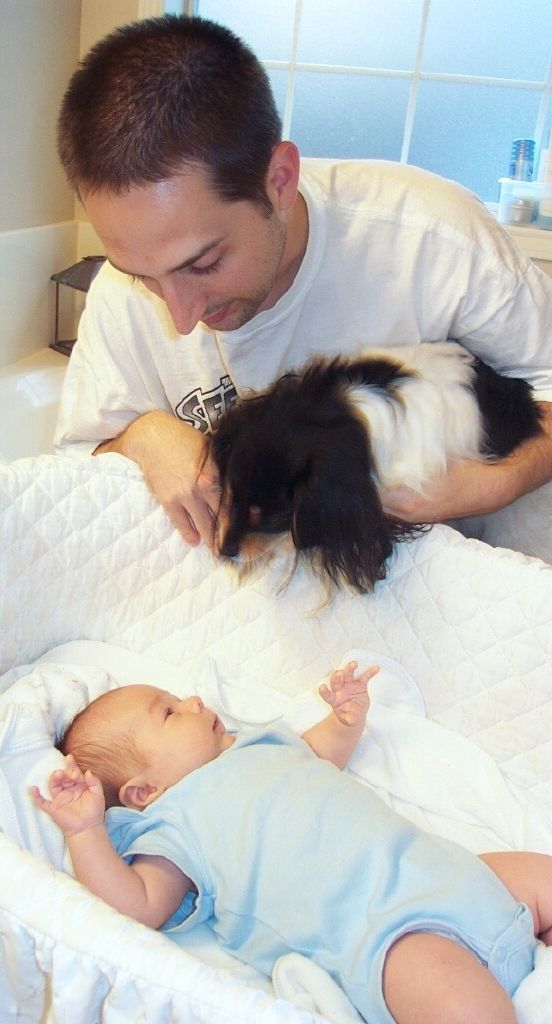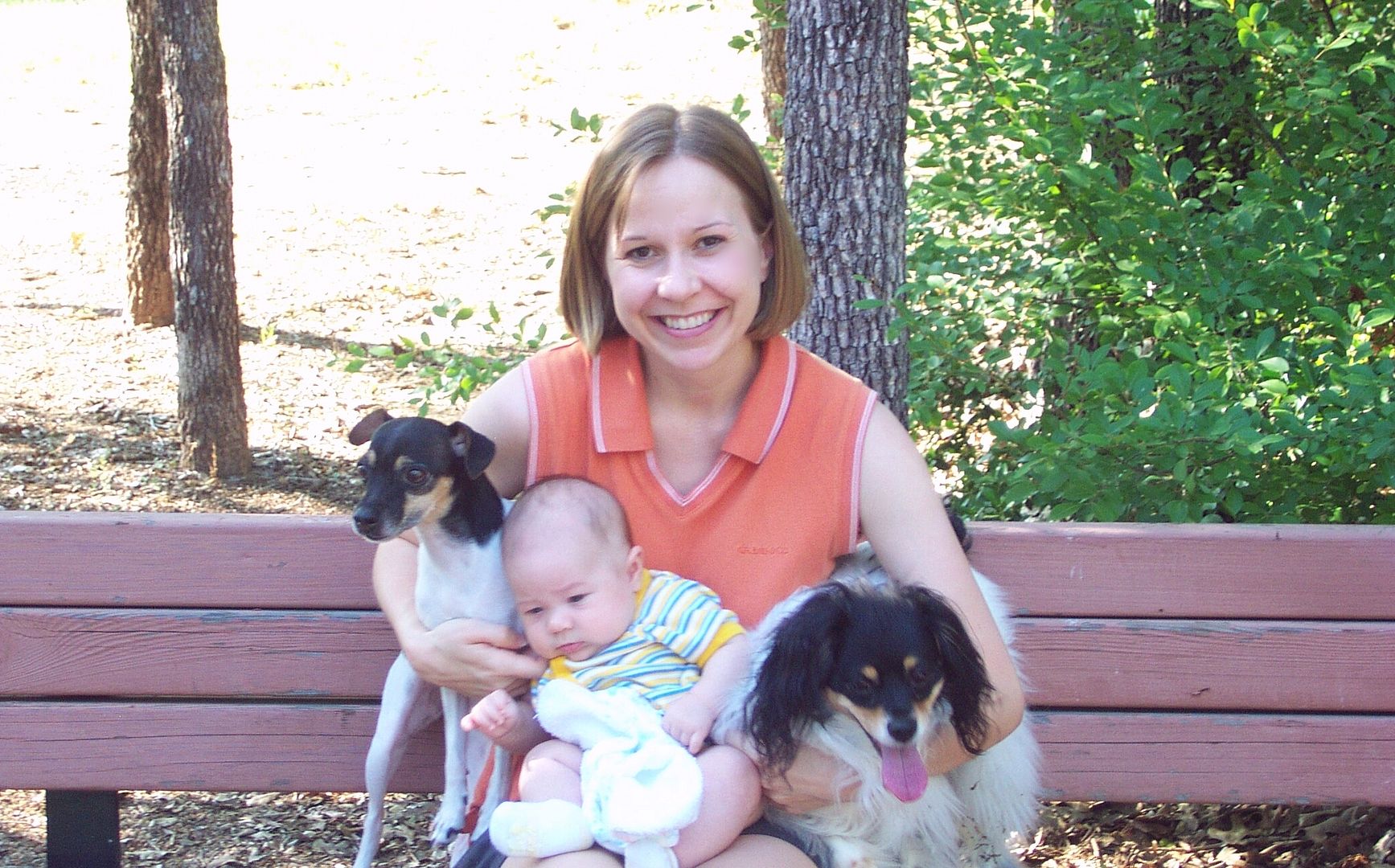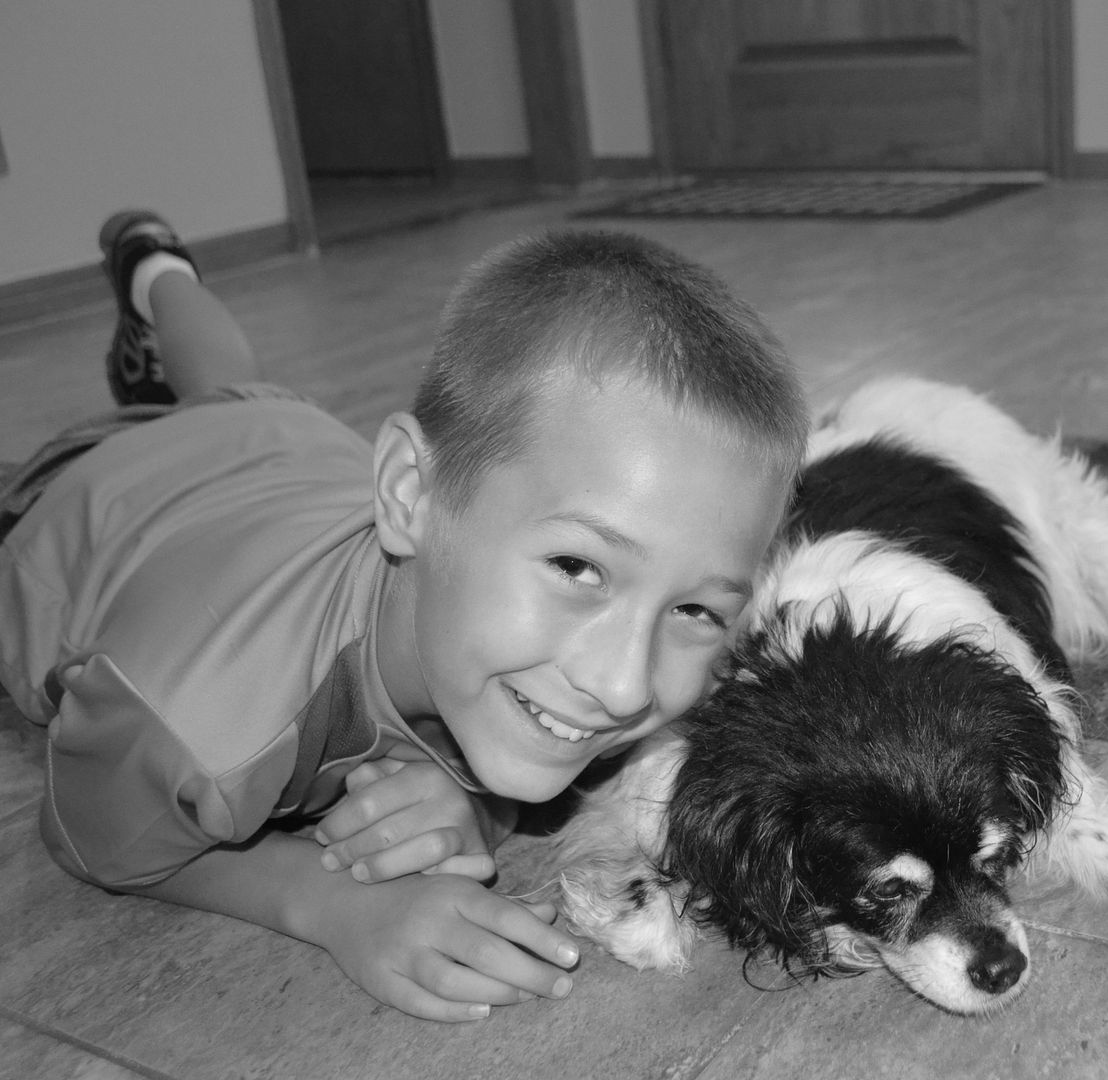 our 2nd baby,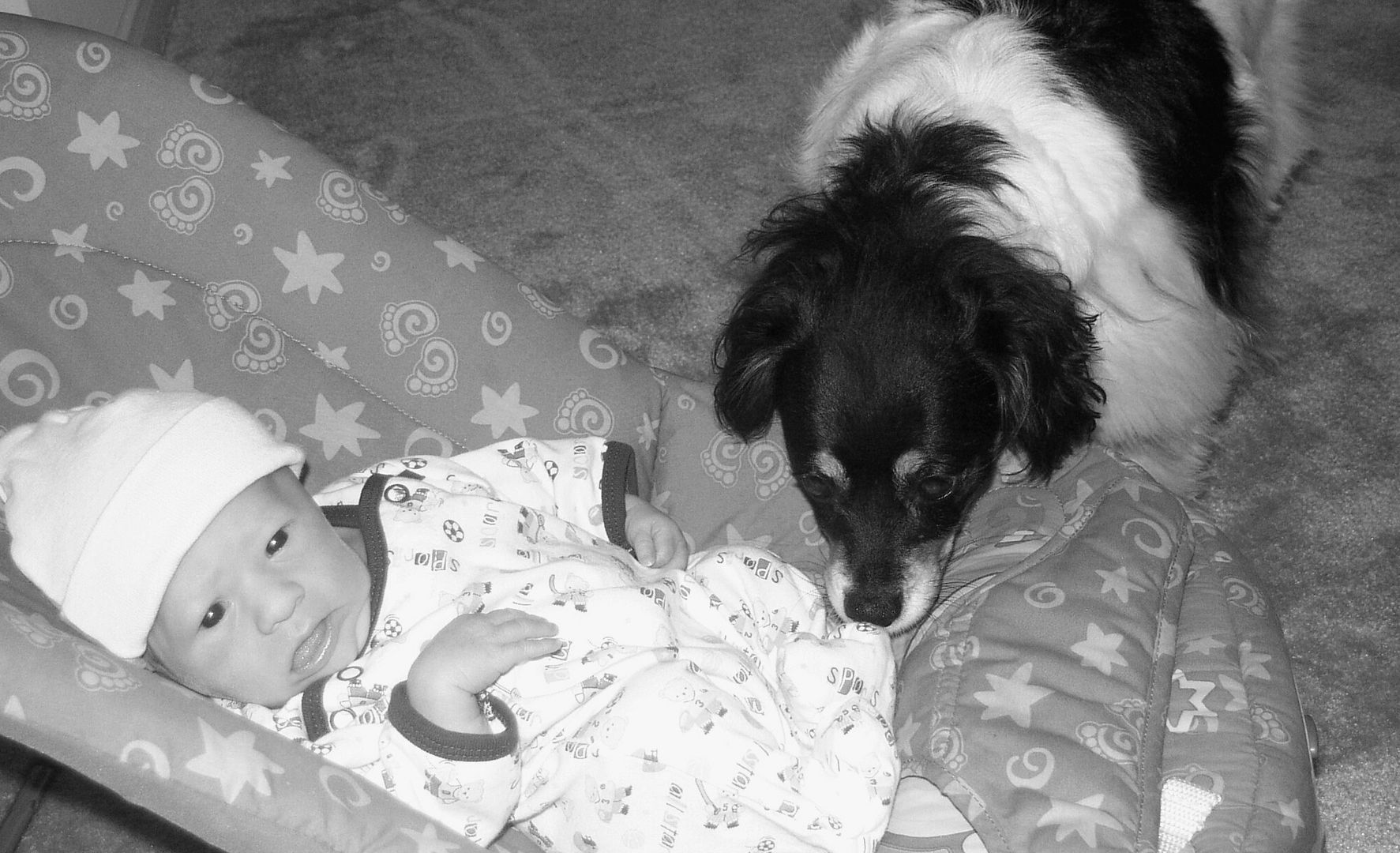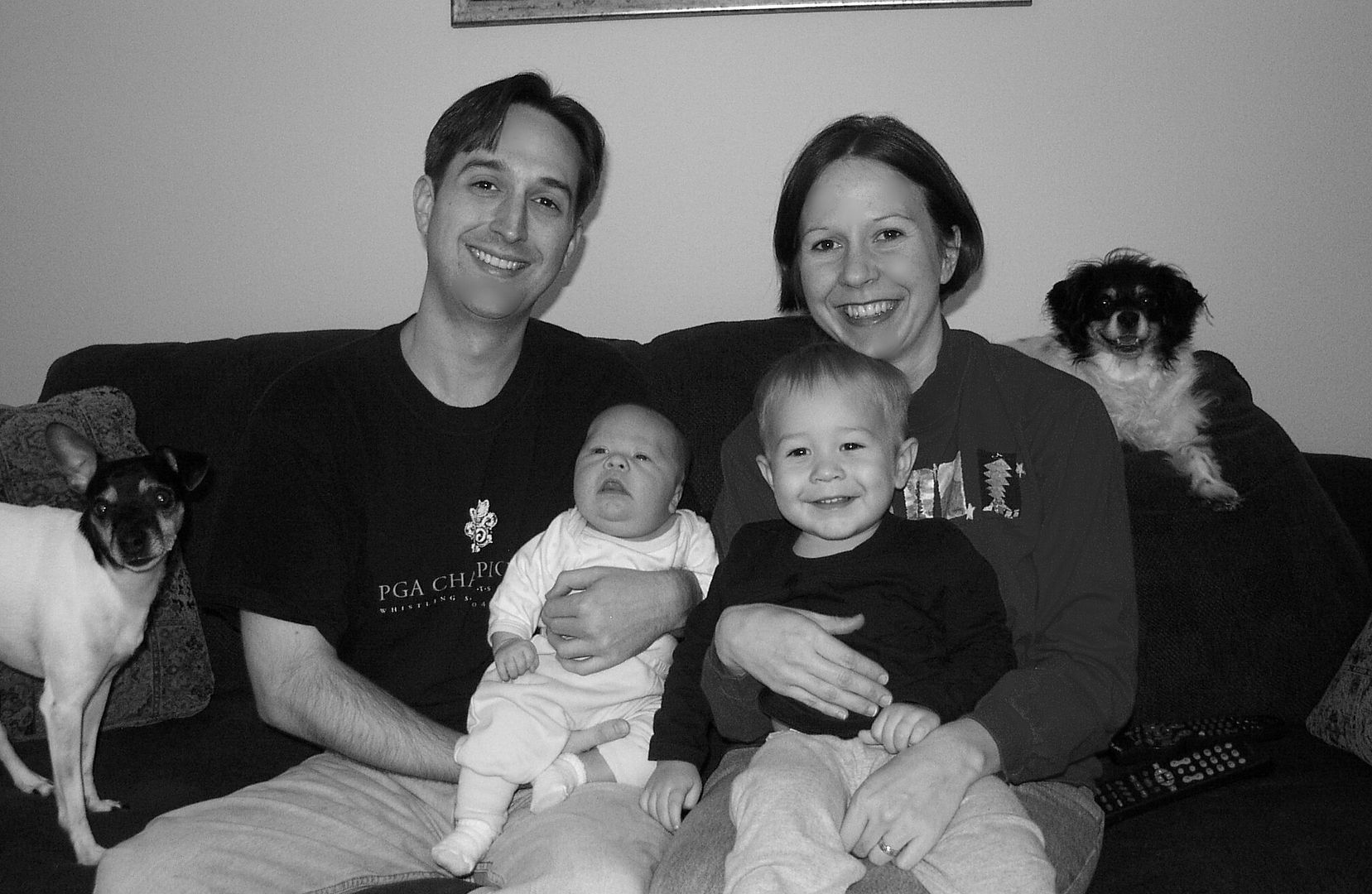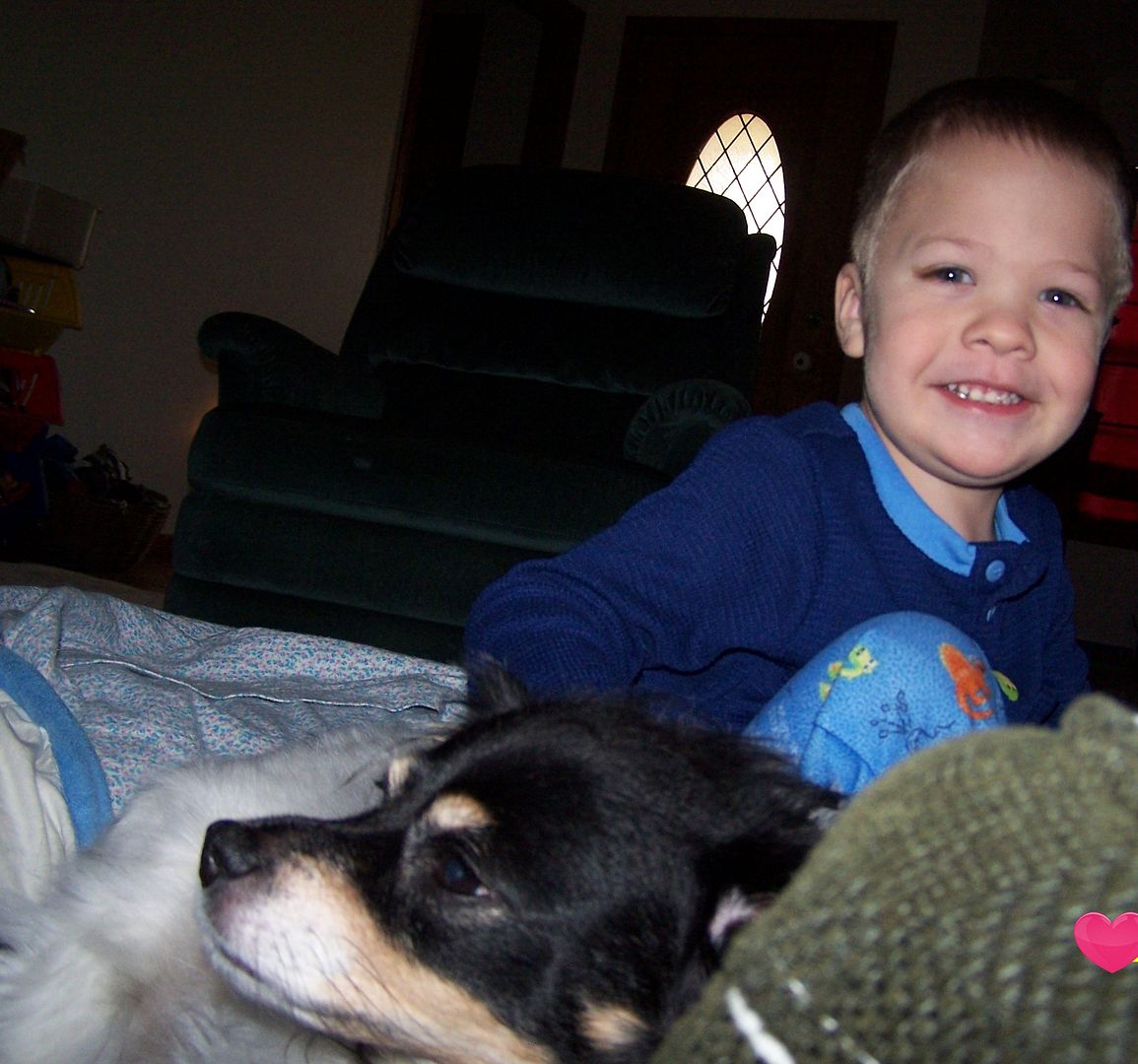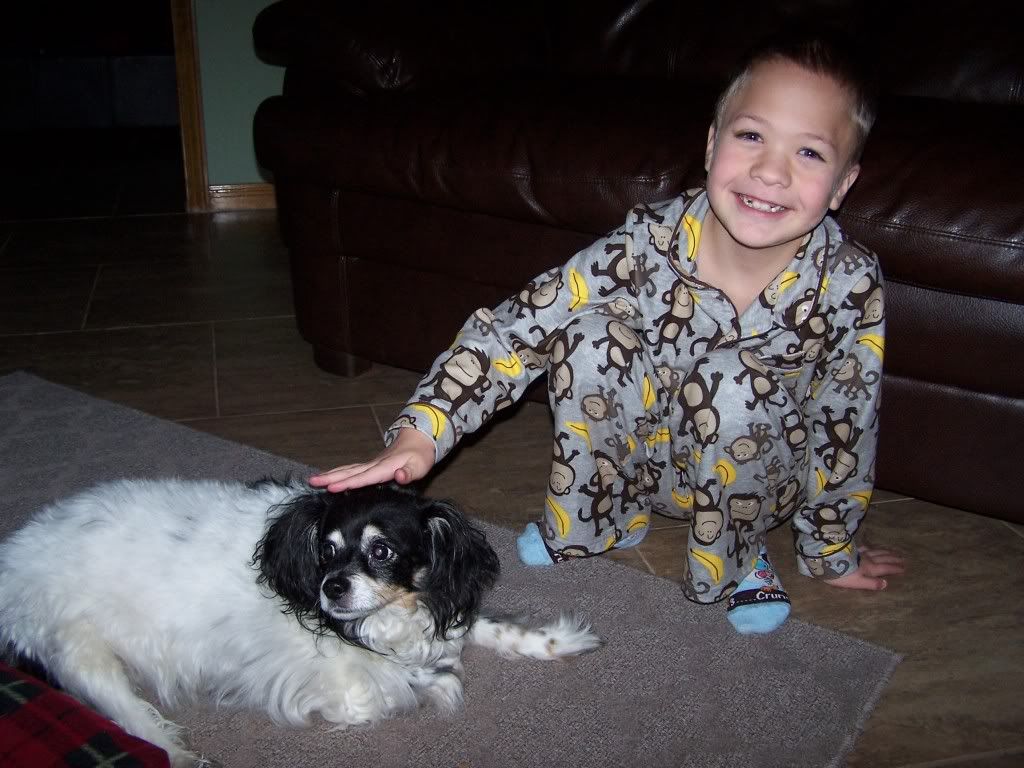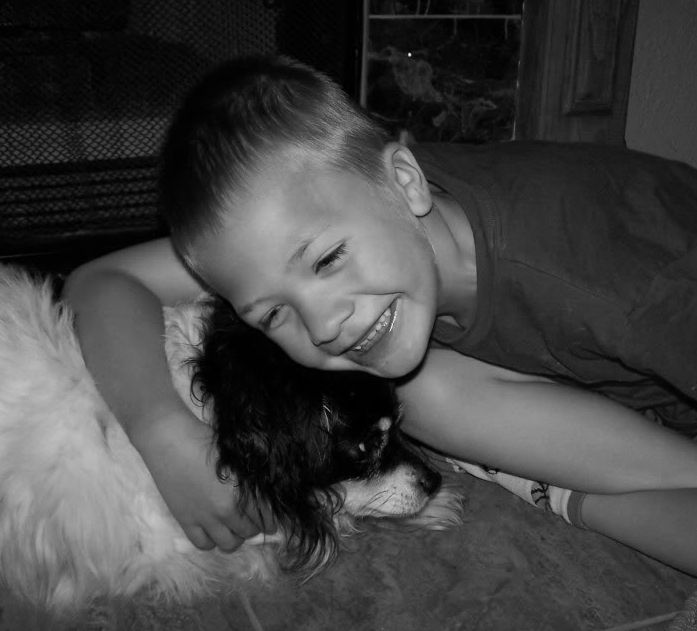 and our 3rd baby.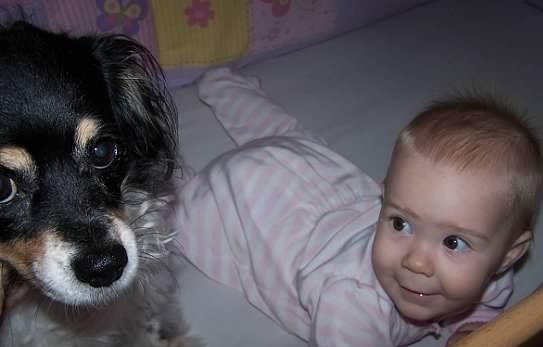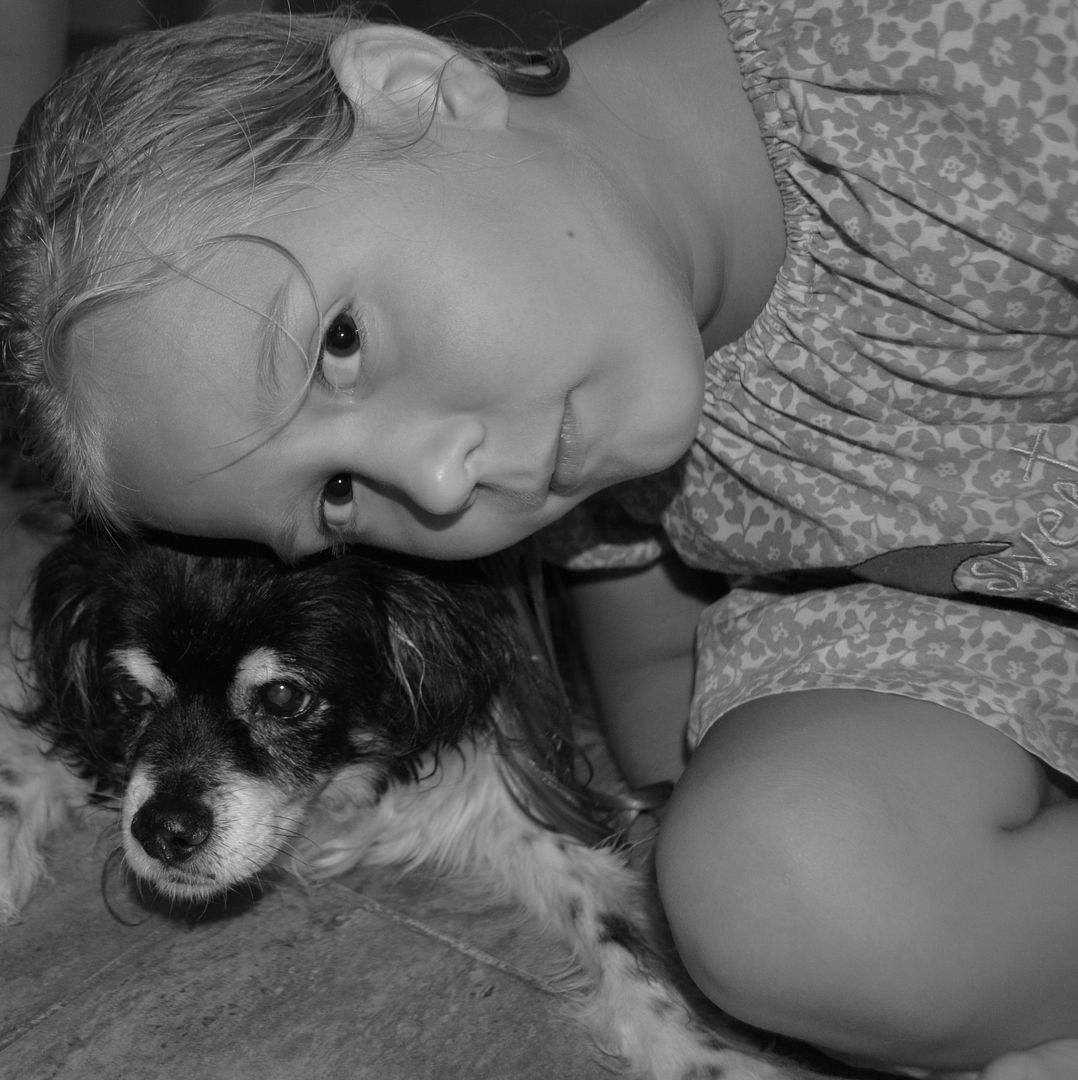 She patiently waited for nighttime each day, when she knew that she would have us all to herself.  As much as she loved Gabriel, Ethan, and Summer, she loved Sean and I the most.   She was such a sick puppy and had struggled with health complications off and on throughout her life.  If cats have 9 lives, then our sweet Dakota must have had at least 10. We nursed her back to health more times than I can even count.  She knew it, and she thanked us for it every single day of her amazing 14 years.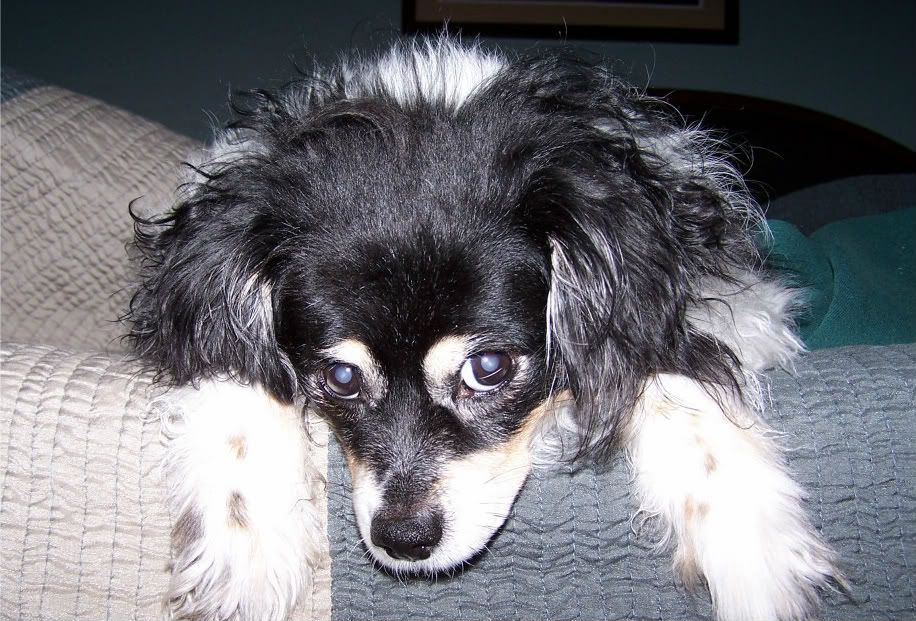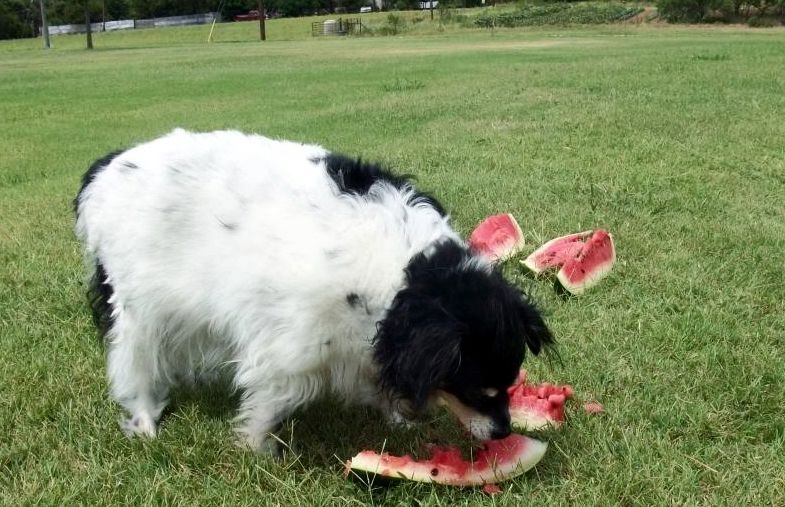 Our last day with her was beautiful.  We spent the day in the family room all day, watching football, and taking turns holding her, petting her, and telling her how much we loved her.  We did not want to see her in pain, and we all told her that it was okay for her to leave us now.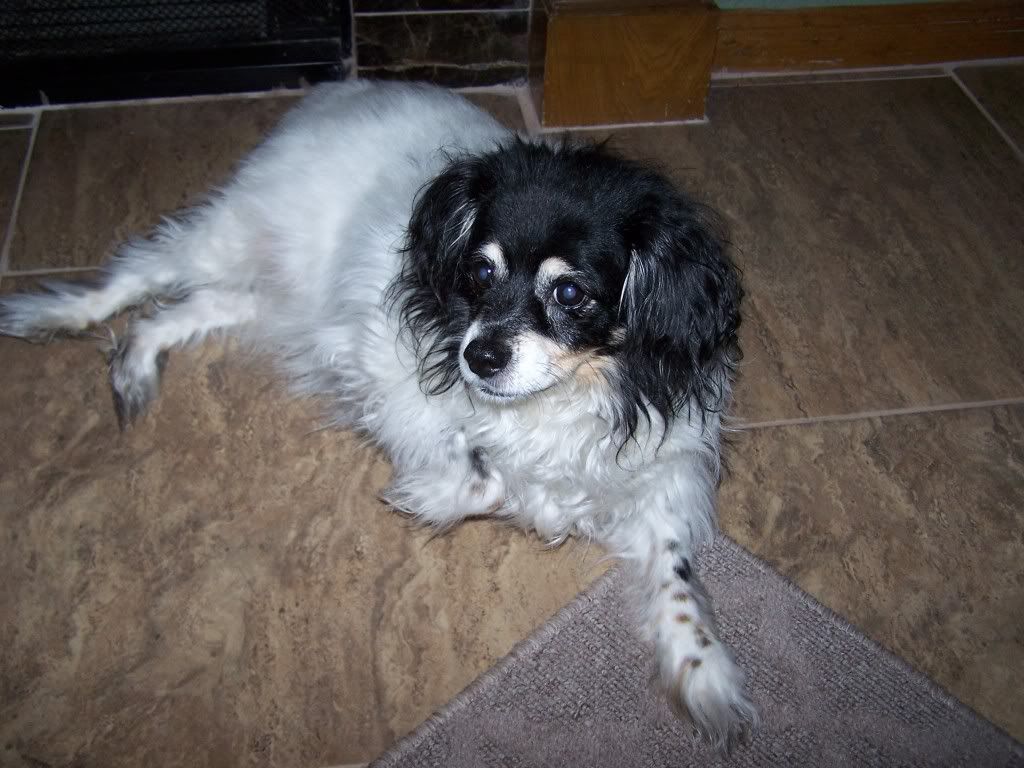 I thought that it would be.  I thought that I would feel better knowing that she would be at peace without anymore hip or heart problems.  I just was not prepared for how much I would miss her every second of the day.