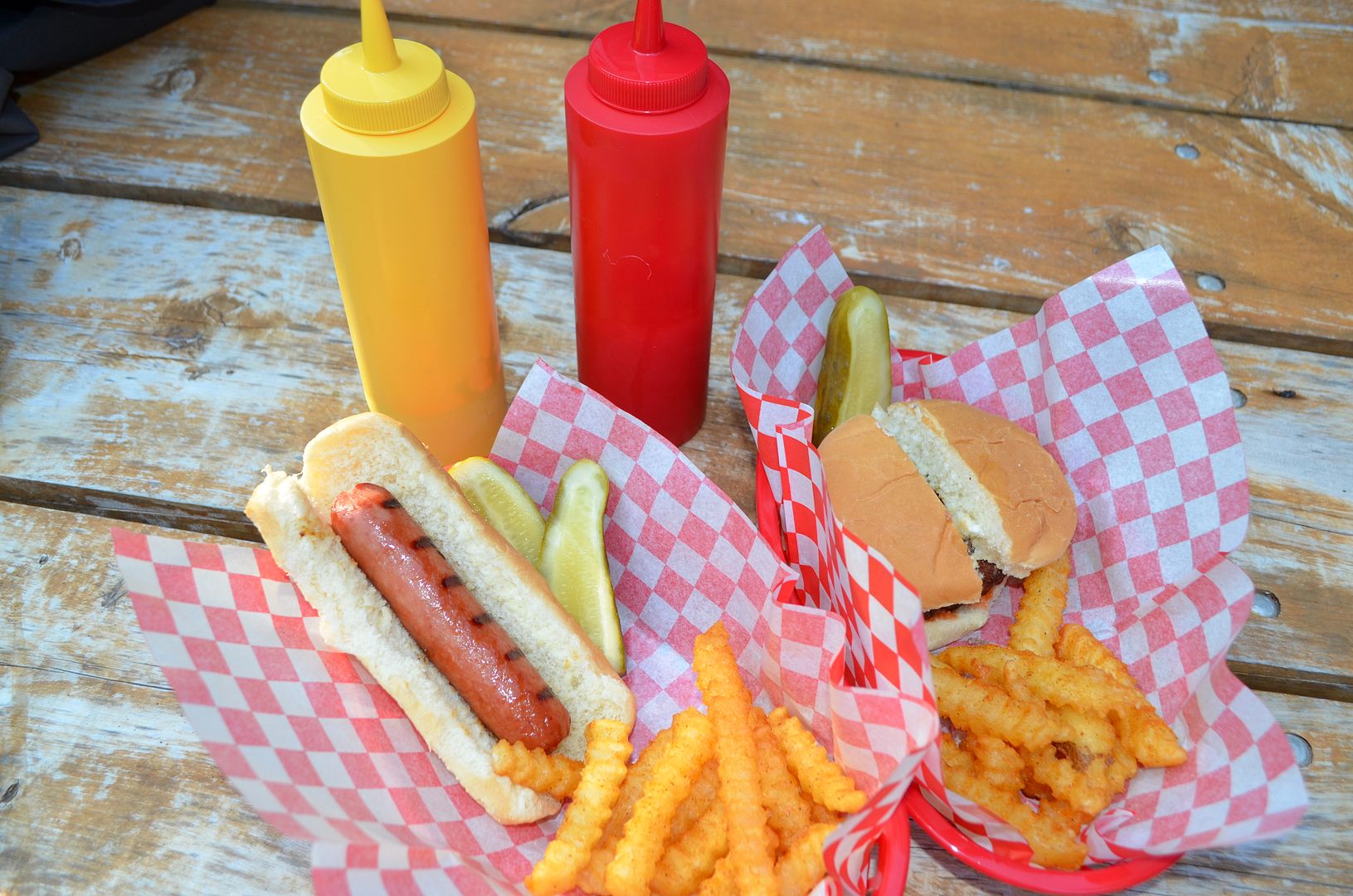 Because of my wacky personality and need to re-live an era in which I was not even born, I immensely enjoyed our Soda Shop dinner at our own personal diner.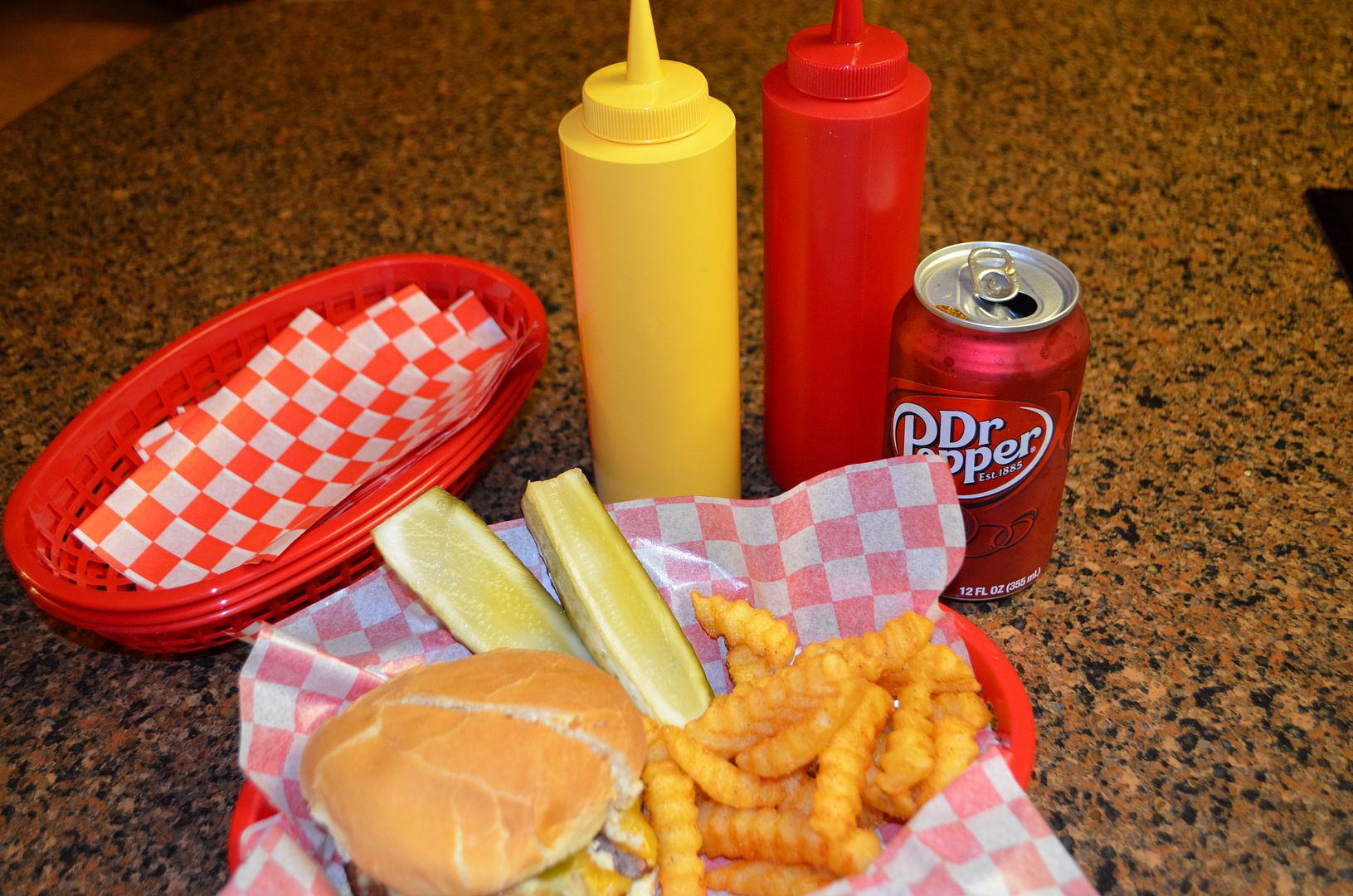 It was fun to take an ordinary meal of hamburgers and hotdogs and turn it into something special with supplies as simple as checkered paper and red baskets.
I probably enjoyed the meal the most, simply because it is just a part of who I am, always trying to take something ordinary and make it extraordinary.
Summer has inherited that gene from me.  I often laugh and ask Sean, "Where did she came from?"  He has always smiled back but really not said anything.  This weekend, I was pretending to orchestrate my band, while listening to the closing credits of a movie.  Sean looked at me and said, "You look just like Summer."  I started laughing and said, "Oh my goodness!  She comes from me!"  Sean laughed and gave me a knowing smile, as if he wondered how long it was going to take me to realize that Summer is so me – free-spirited and wacky mixed with loving, sensitive, and kind.  Needless to say, when I look at her now, I am not just looking into a physical mirror.  I see right into her heart and soul, too.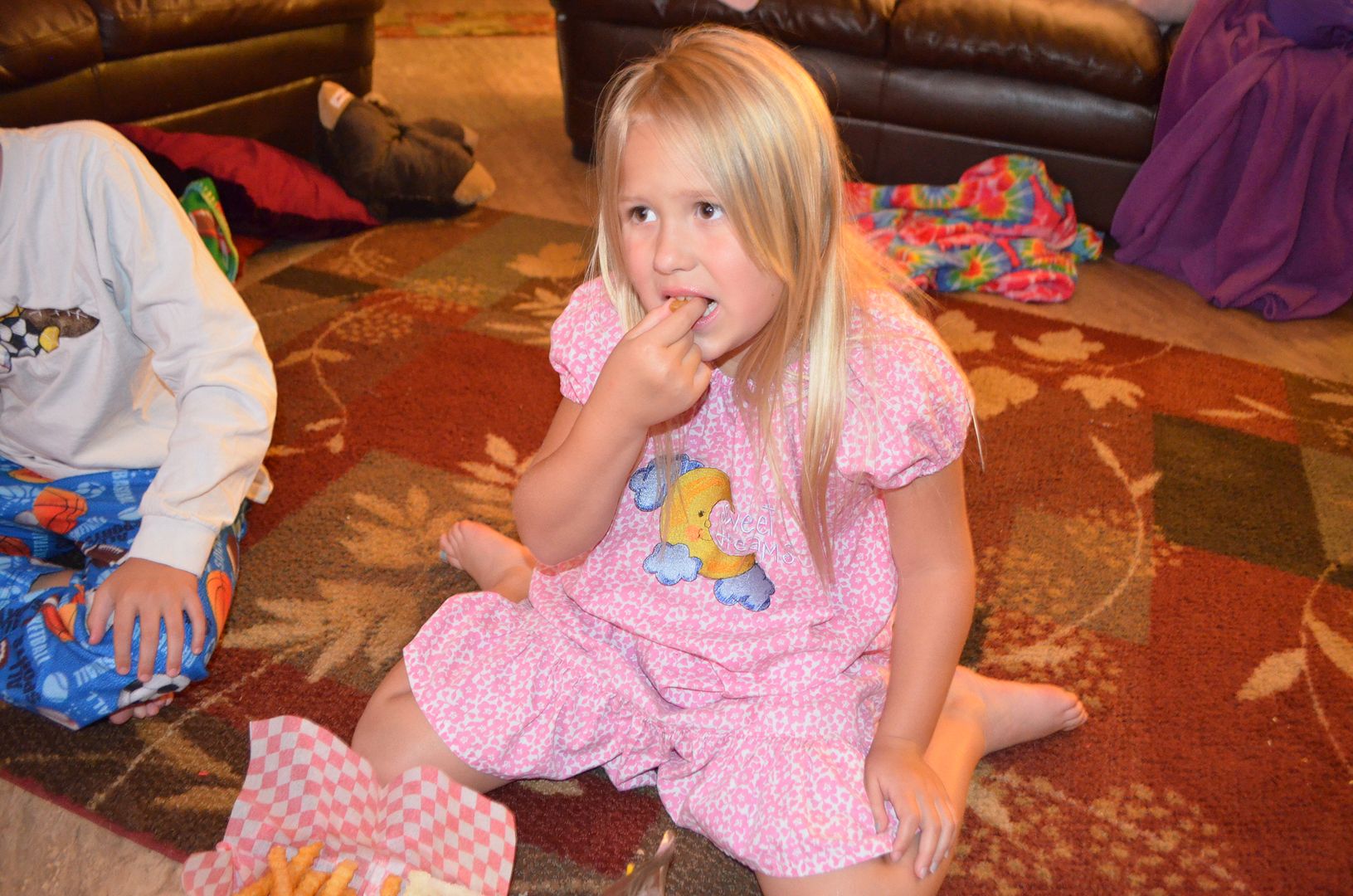 I see many more theme meals in our future, and the thought of that makes me so happy.