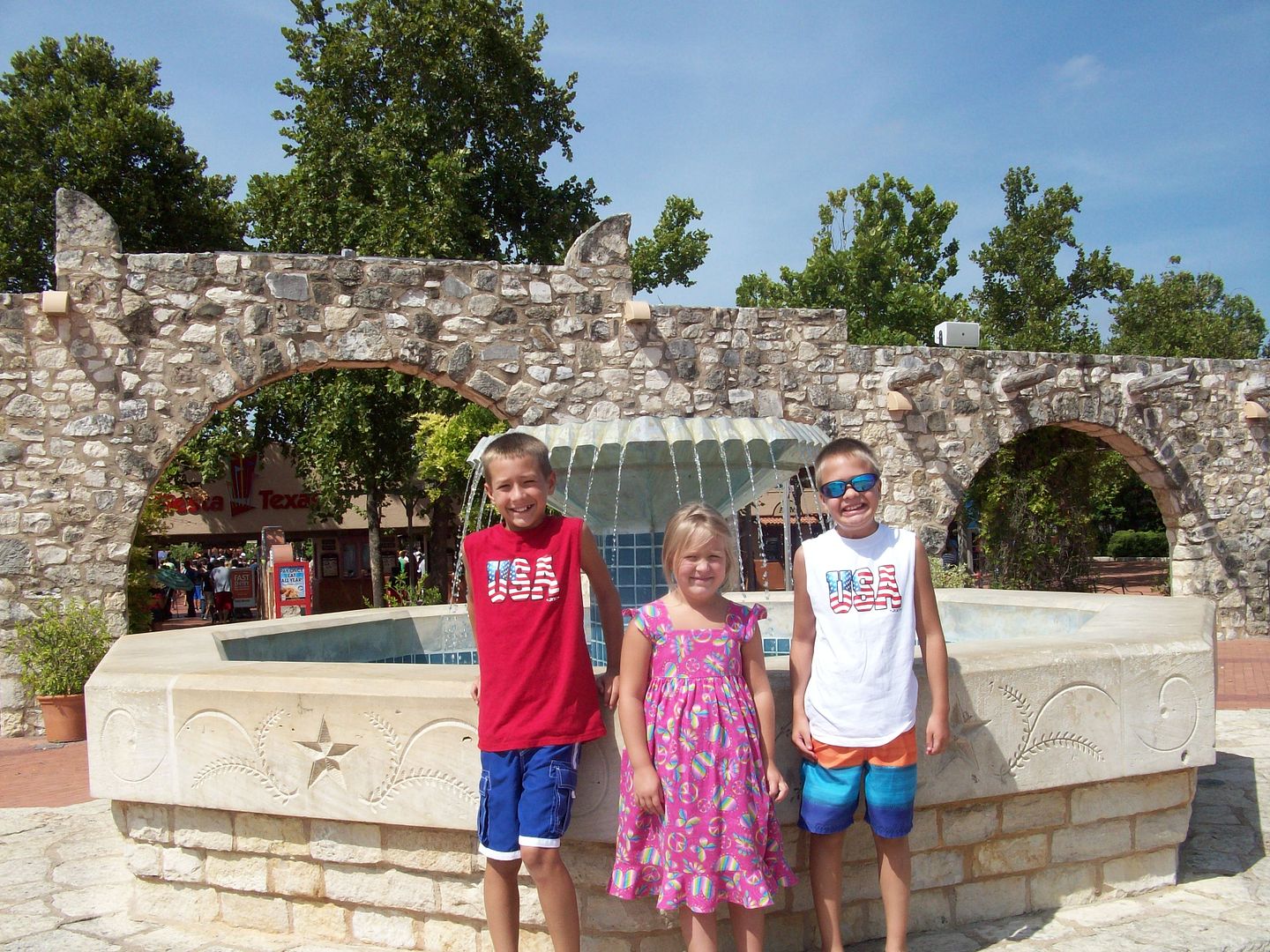 As a part of the Six Flags Read to Succeed program, Gabriel, Summer, and Ethan all earned a free ticket to Six Flags this year.  I immediately knew that we simply must add a trip to Six Flags onto our Summer Fun list.
We took Gabriel a few years ago, but Summer and Ethan had never been.  Naturally, we were excited to all go together as a family this year.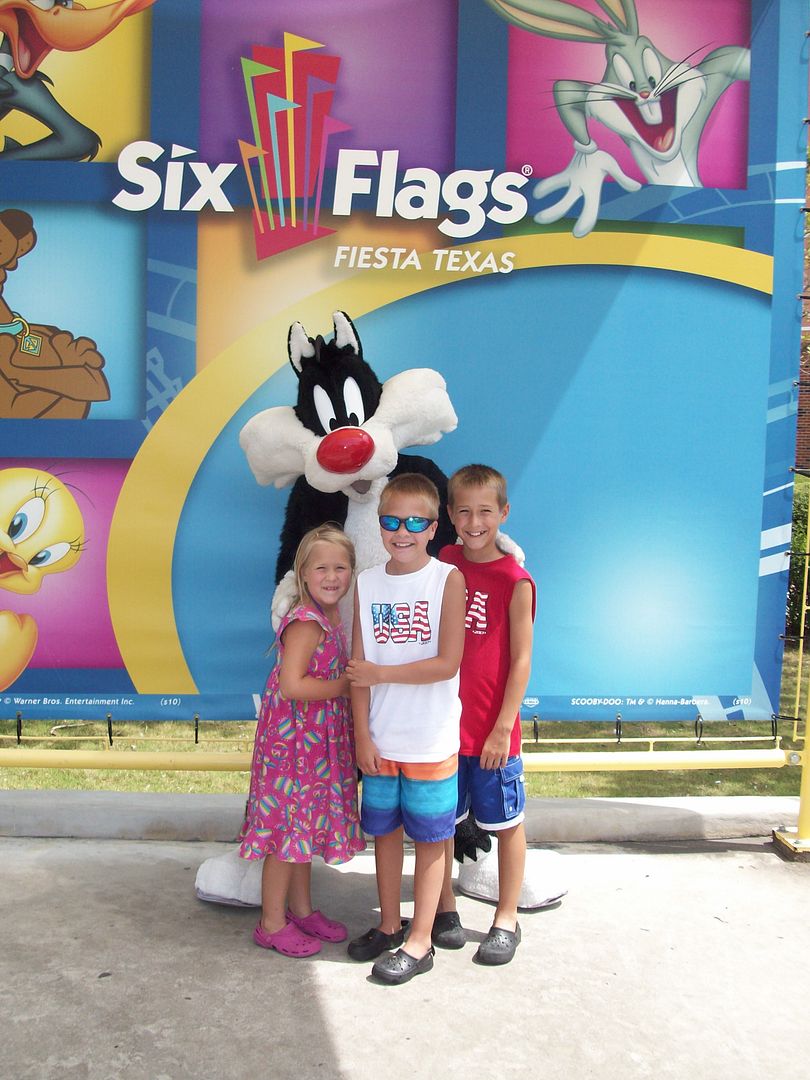 The first ride was a bit rough.  We hopped into line, not realizing that it was a roller coaster.  We had mistakenly thought that it was a kid's ride that would just gently take us through a few tunnels.  Gabriel, Summer, and Sean all enjoyed the ride.  Ethan and I, well,  enjoy would not be the word that immediately came to mind.  Needless to say, we will not be making that mistake again.
Luckily, we managed to shake off the bad experience and enjoy the remaining rides as a family.  Ethan and I sat another one out, but we had fun watching Summer, Gabriel, and Sean.  Thankfully, the line was short, because after they rode the ride, Summer and Gabriel came to get me to ride it while Sean and Ethan watched us.
Gabriel's favorite part of the day was winning an Aggie basketball playing one of the games.  He had two shots to win.  The first one hit the rim, bounced up, and then fell out. We all held our breath while he shot the second one.  It hit the rim, bounced up, hit the backboard, and went in!  Even the people behind us all cheered for him.  The smile on his face was absolutely priceless.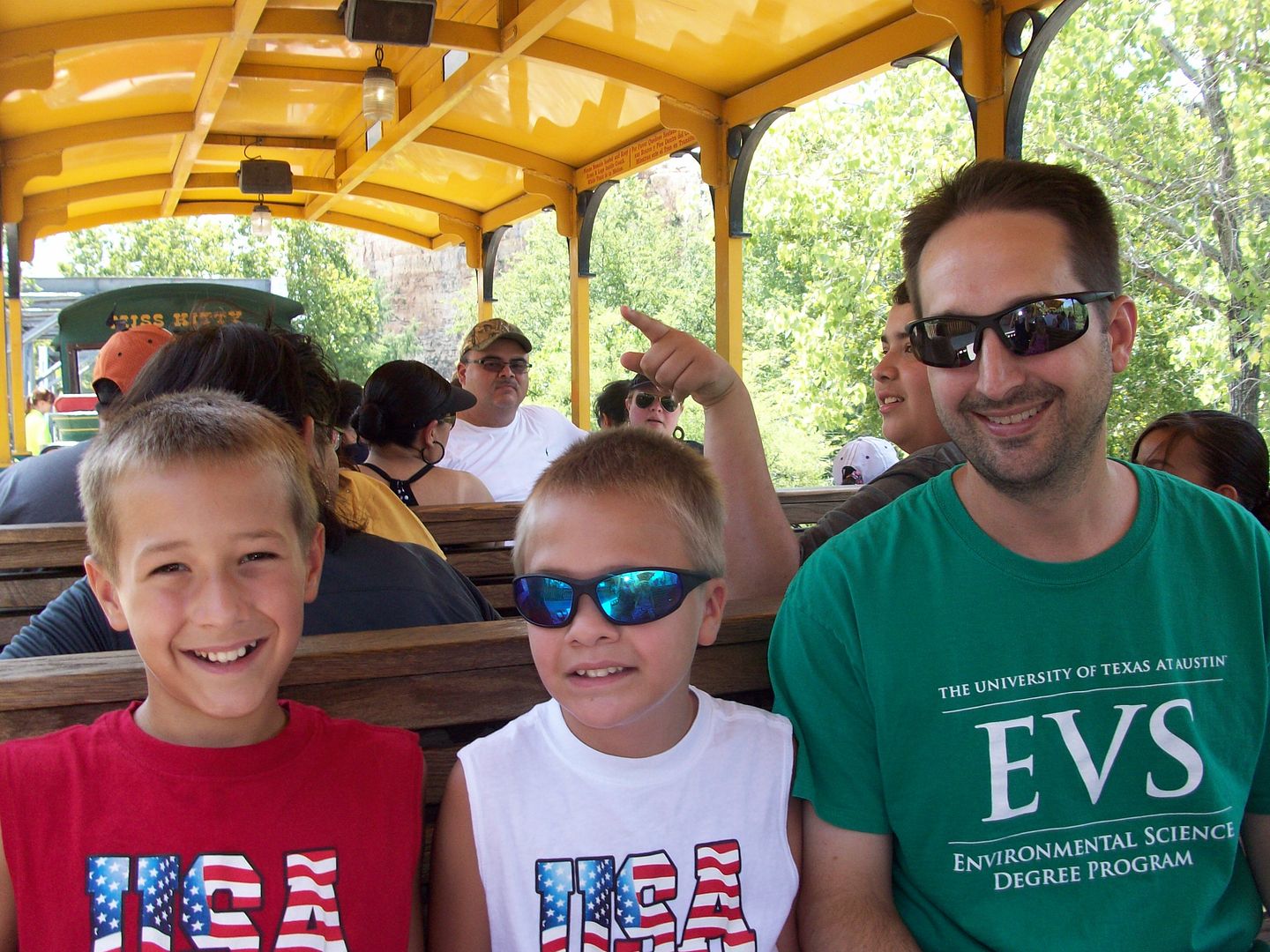 Summer's favorite part of the day was riding the Power Surge (twice).  It went up, up, up, and then splashed down into water, soaking everyone in, around, or near it.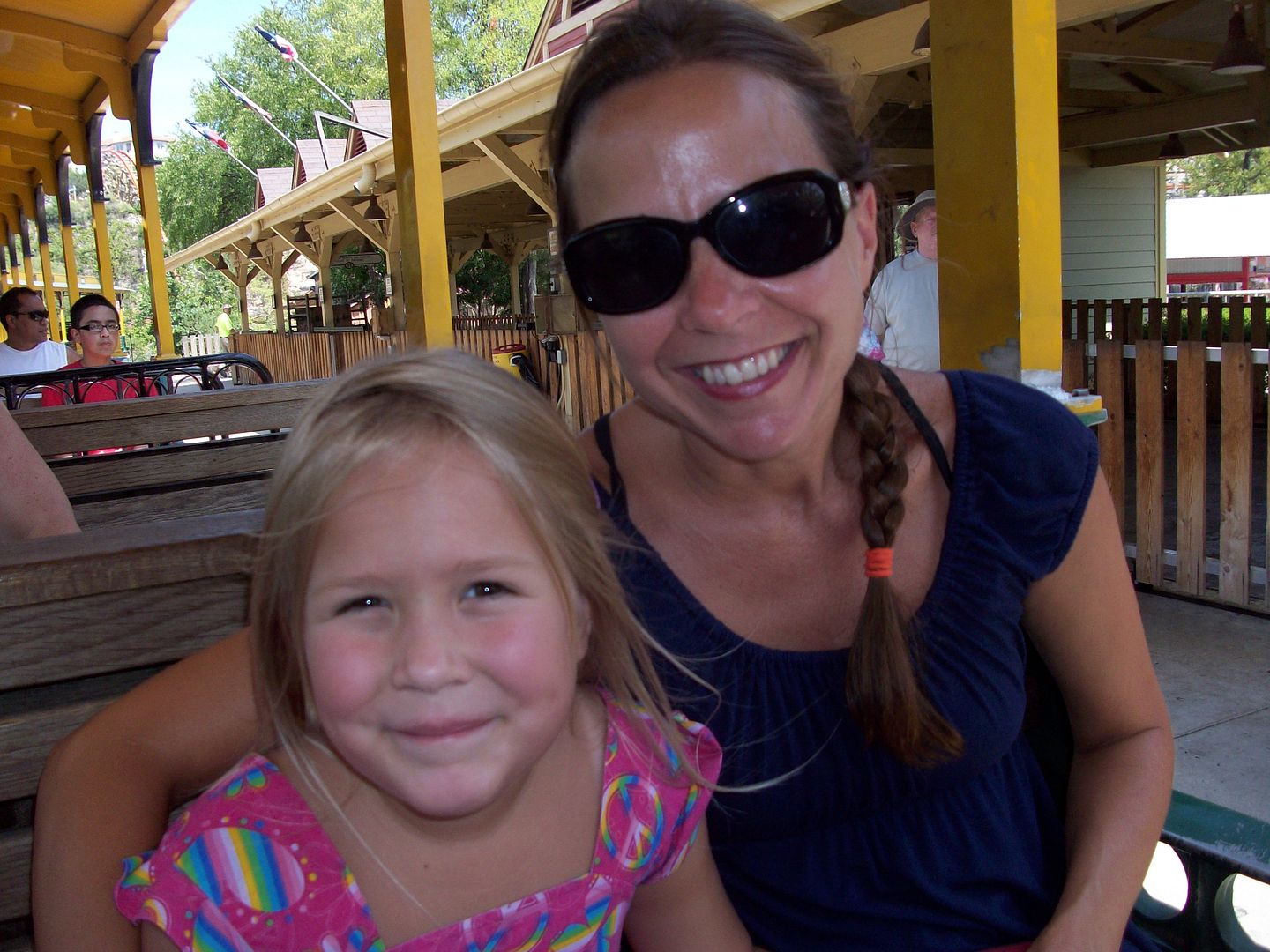 Ethan's favorite part of the day was the wave pool.  I promised him that he and I would just sit there and enjoy it, and we did.  We played in that wave pool for the final two hours of the day.  It was a peaceful, fun way to end a great day.
Being together as a family while we laughed, played, and truly enjoyed the moments, creating amazing memories, made it one of the best summer of fun days of 2013.