One of the easy, fun things that we wanted to do during the summer was to make bird feeders.
The ones that I initially wanted to make were not as easy as I had thought, so I quickly searched for another route that we could take.
I found one that called for nothing other than Honey Nut Cheerios and pipe cleaners which was perfect since we had both on hand.
Gabriel was at Extreme Adventure having his own fun.
So, Ethan and Summer were ready to have their special fun, too.  They wanted to make an extra feeder, though, so that Gabriel could be represented.  They love their big brother!
It was a quick, fun project, which, as a bonus, was good for their fine motor skills.
I loved watching Ethan make his because he has not always wanted to participate in these little projects. Seeing him enjoy making the feeder brought a huge smile to my face.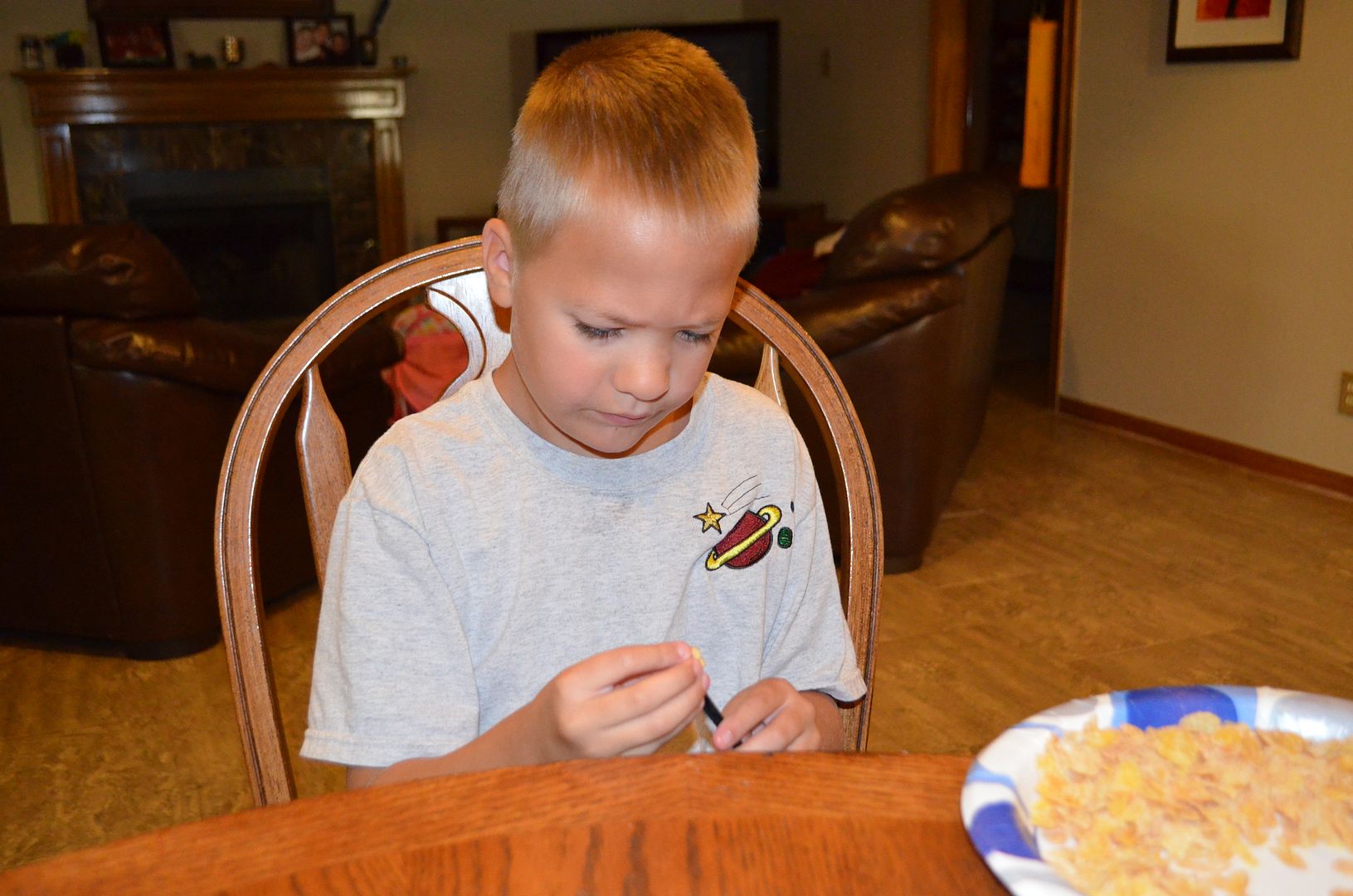 Summer enjoys anything that has to do with crafting, so I knew that she would have a great time.  I was right. She enjoyed the project immensely, quickly finished, and immediately started working on Gabriel's feeder.
After we finished, we went to find a perfect place to hang them.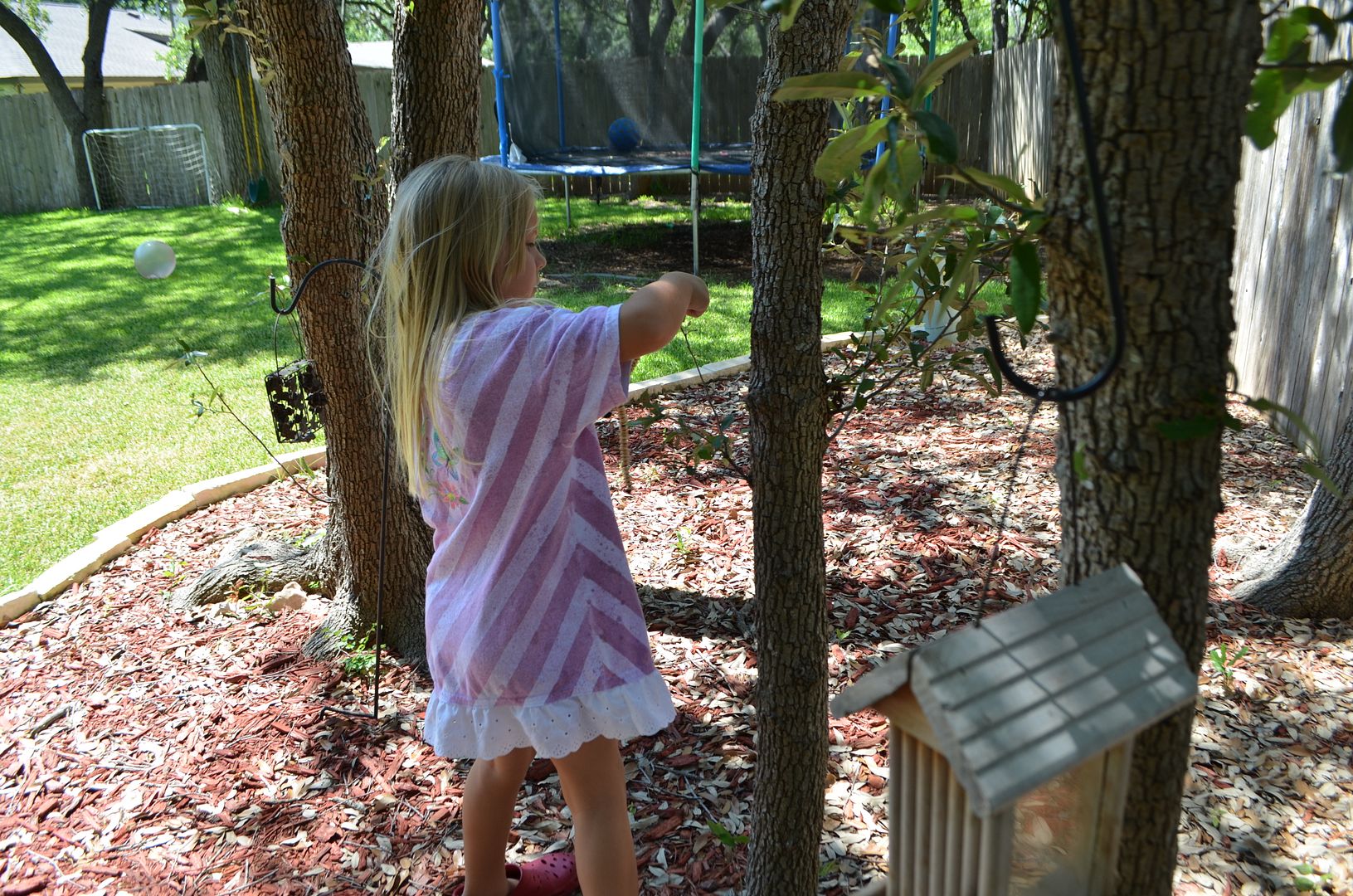 They were so proud of their creations.  I am not sure if the birds feasted or if it was the squirrels, but, by the next morning, all of the Honey Nut Cheerios were gone.