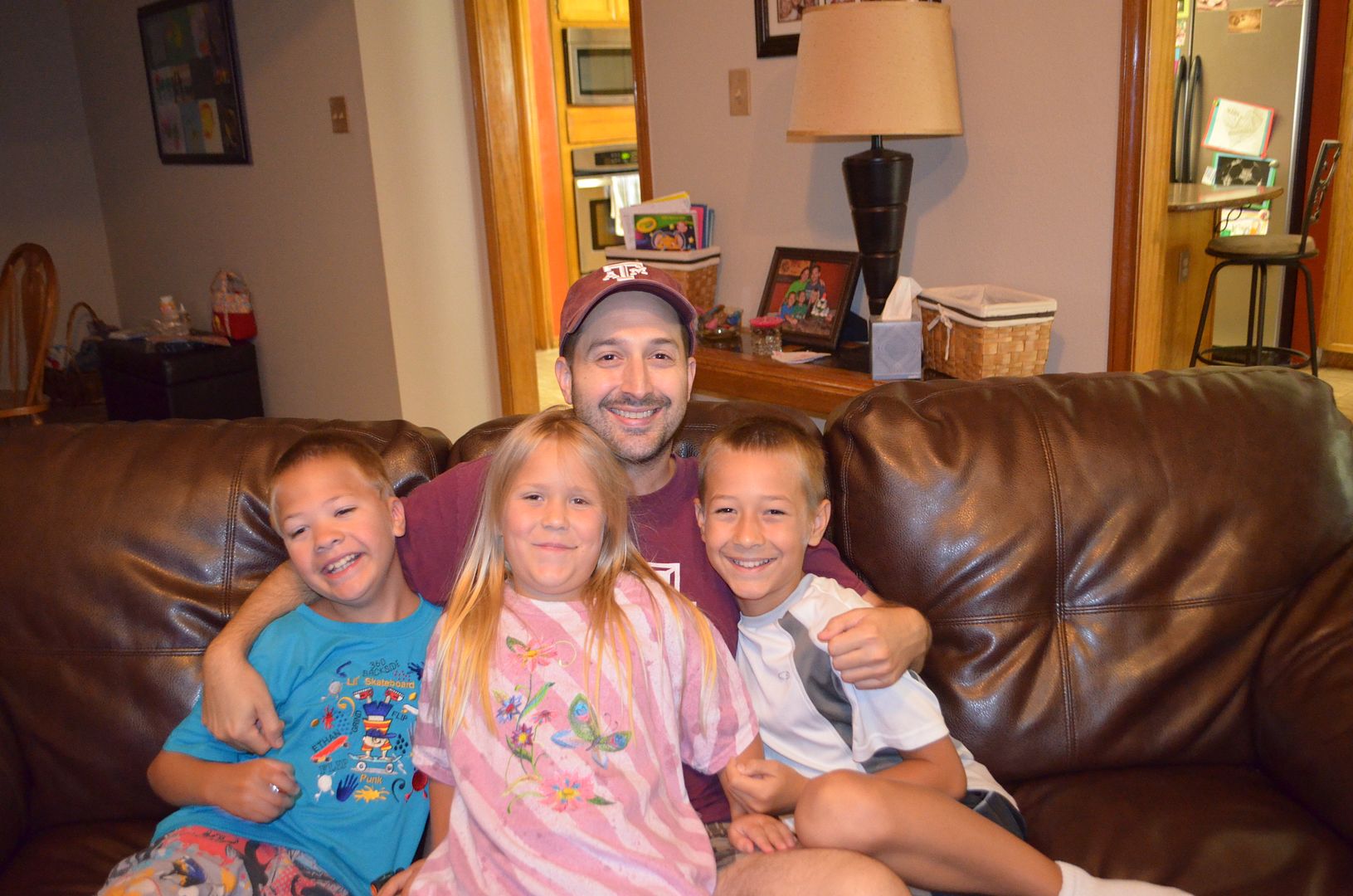 Sean celebrated his 38th birthday last Sunday.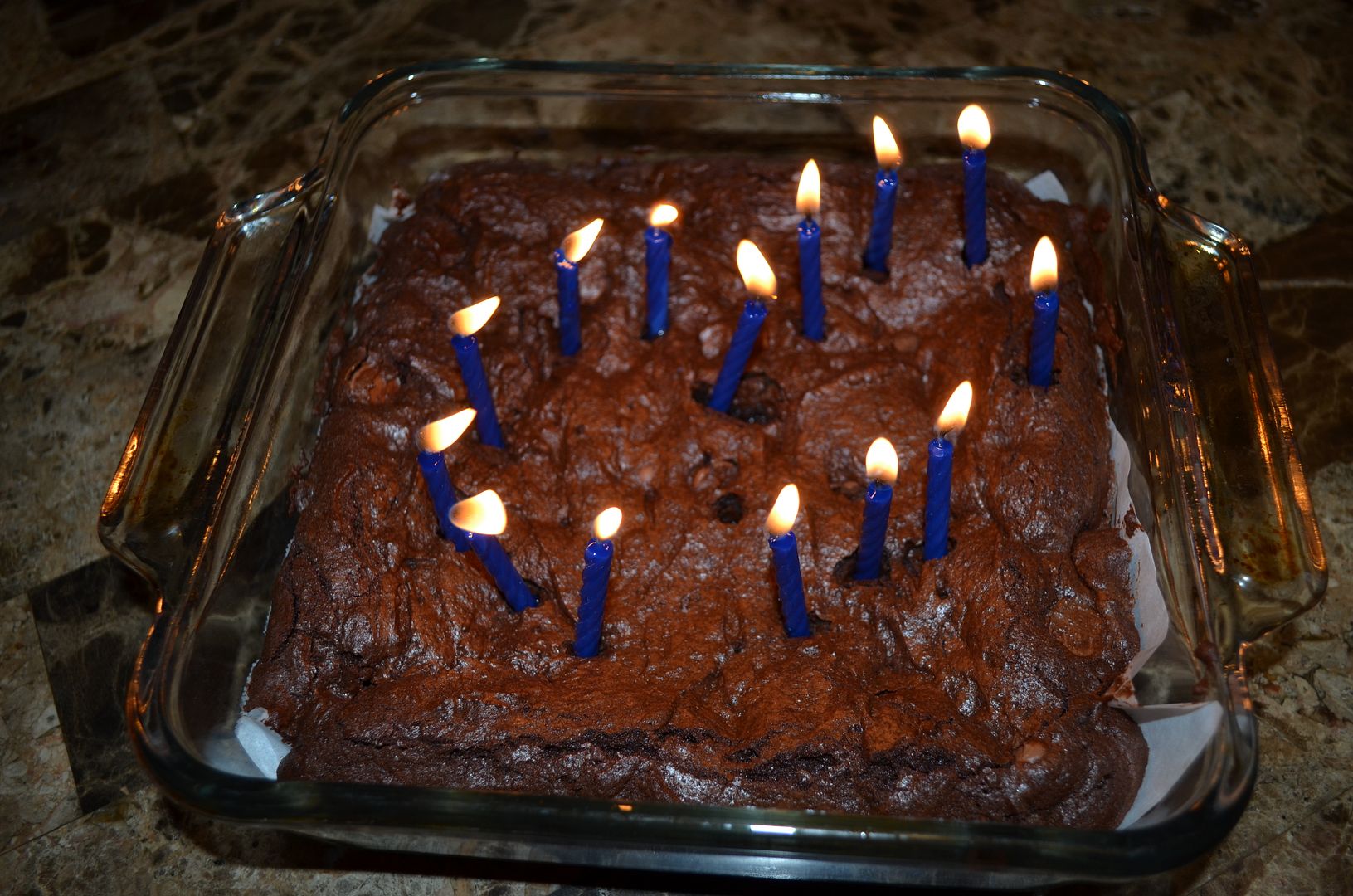 It was a very low-key event.  While I can easily and happily celebrate my birthday for the entire month of October, Sean is more down to earth and, honestly, celebrates the day more for us than for himself.
We had a special breakfast, presents, and the dinner and dessert that he requested.
Summer does not do low-key.  She has taken after me and wants to ramp everything up a notch.  So, we went to 5 stores the day before Sean's birthday looking for the perfect present for Sean.  She finally found it and squealed.  It was a small puppy with adorable puppy eyes, and she thought that it looked just like Dakota.  Sunday morning, she wrote clues on sheets of paper, and when Sean woke up, she took him on a scavenger hunt to find his presents.  I watched it all with delight, happy that she enjoys celebrations just as much as I do.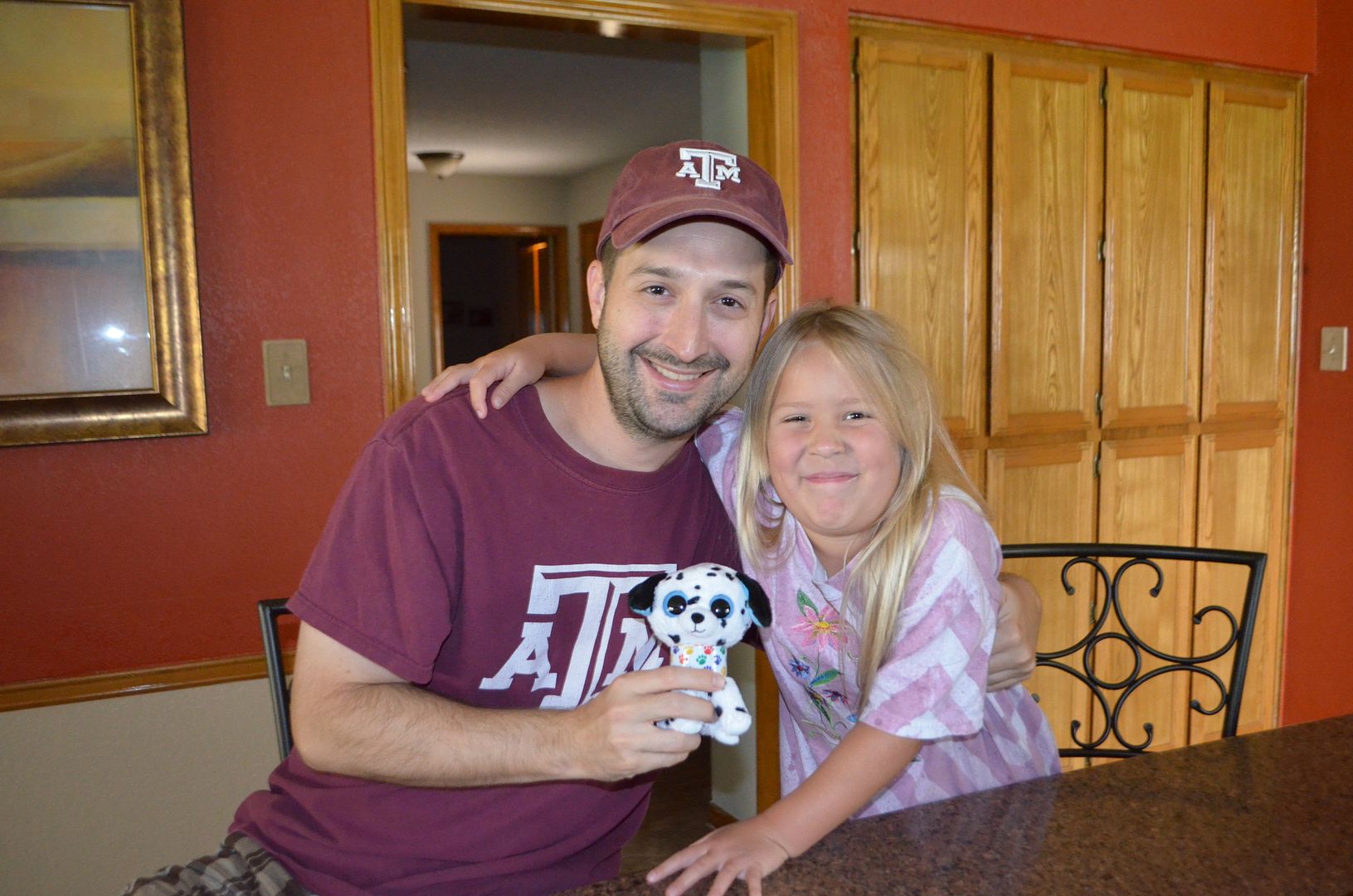 Happy birthday, Sean!  We love you very much, and we are so happy that you are ours.