As I looked at our Summer Fun List, one of the things that I knew the littles would love was the donut party.  Since I did not have any plans for a special red, white, and blue 4th of July breakfast, I knew that it would be a perfect day to set up a surprise breakfast for them.
While Sean and the kids slept in, I went to the grocery store and then the donut store.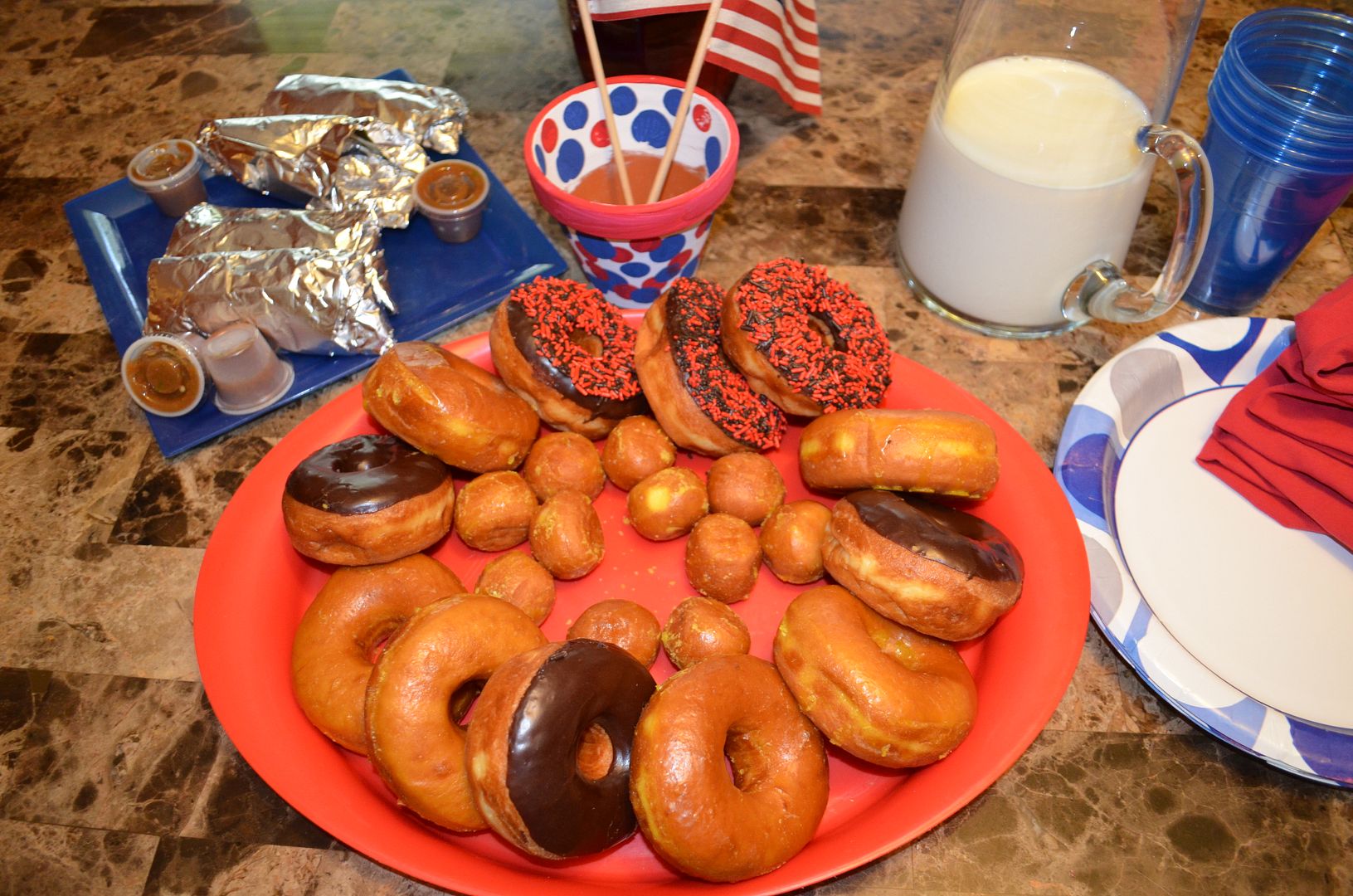 I was able to get back and decorate the table before anyone woke up.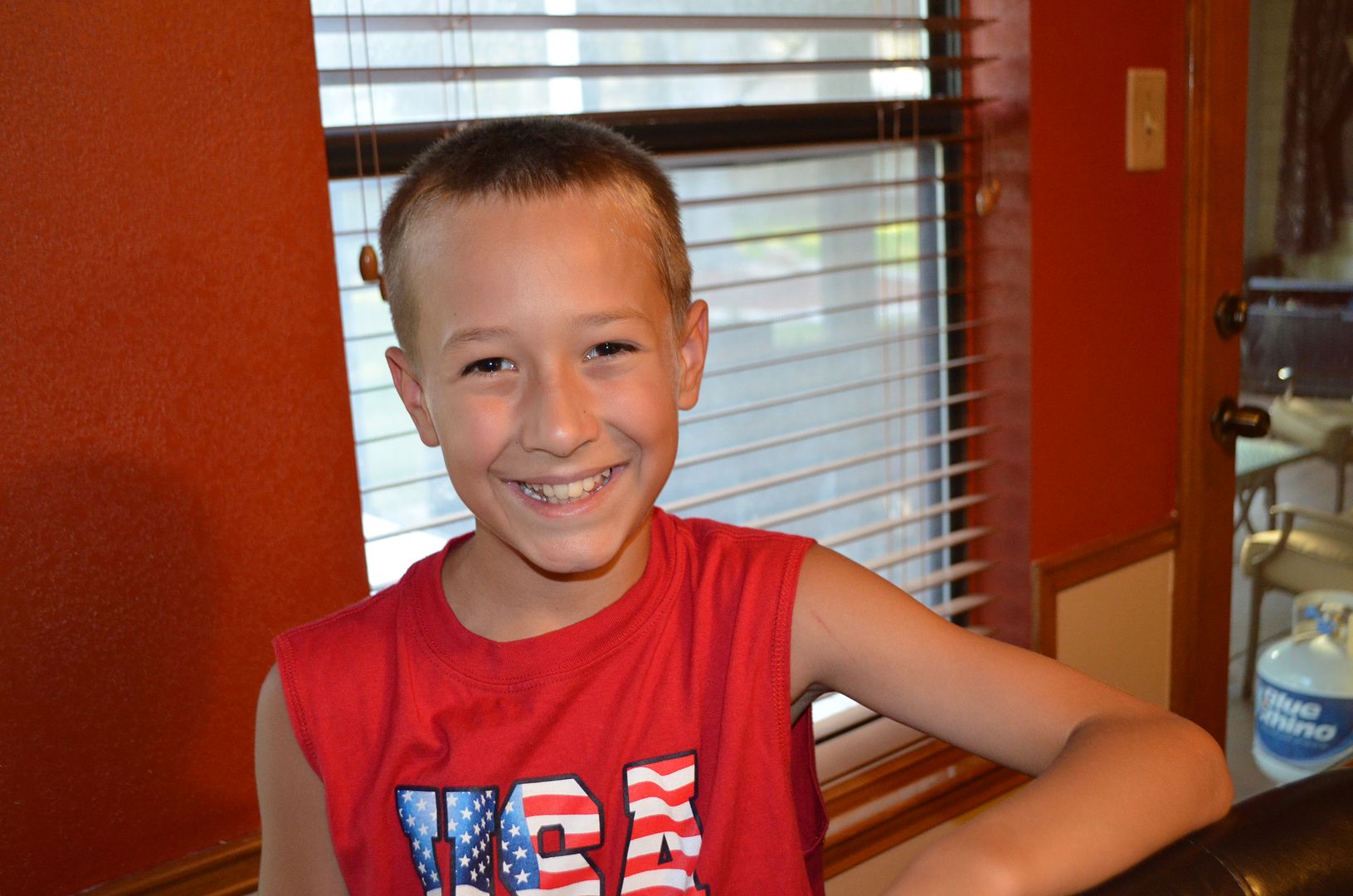 It was a perfect, fun way to start our Independence Day celebration.