One of the places that we have been visiting for over 6 years is Mt. Bonnell.
The littles love it.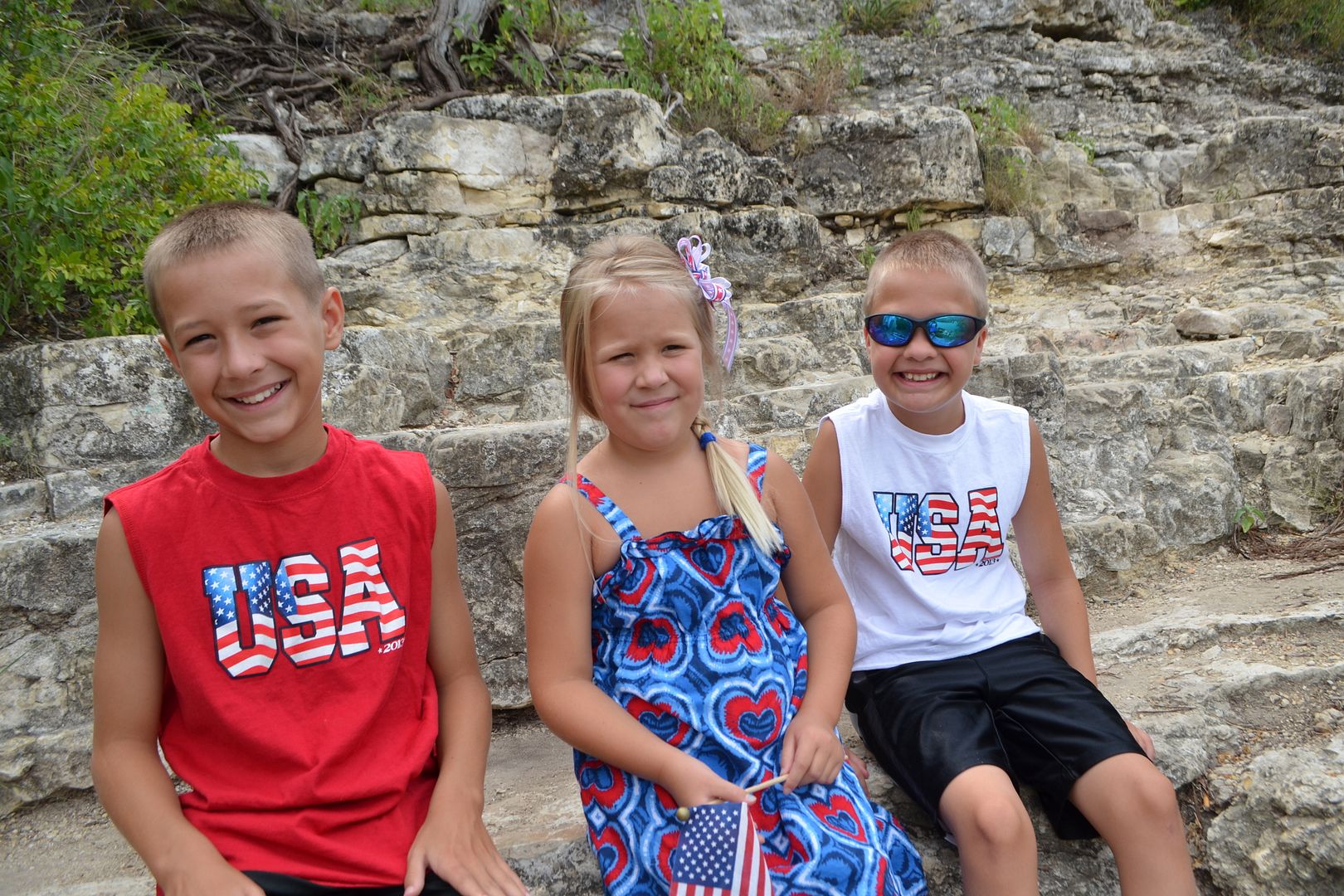 We have gone when Summer was in my belly, when Summer was in a carrier looking up at me smiling, and when Ethan and Summer both needed piggy back rides.
One thing that has remained the same is how Gabriel always takes charge and leads the way.  He is adventurous and loves to hike, explore, and enjoy the beautiful view.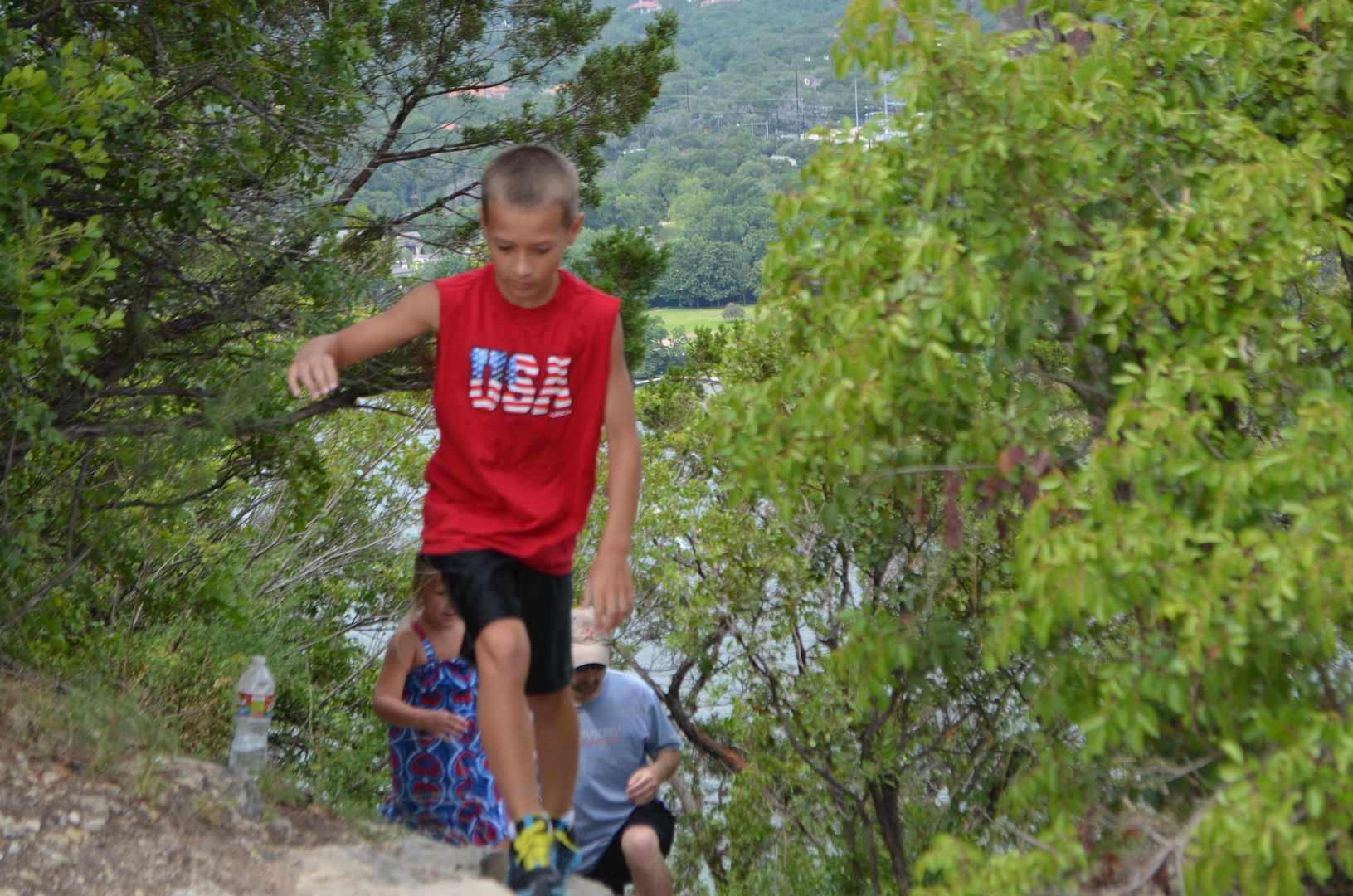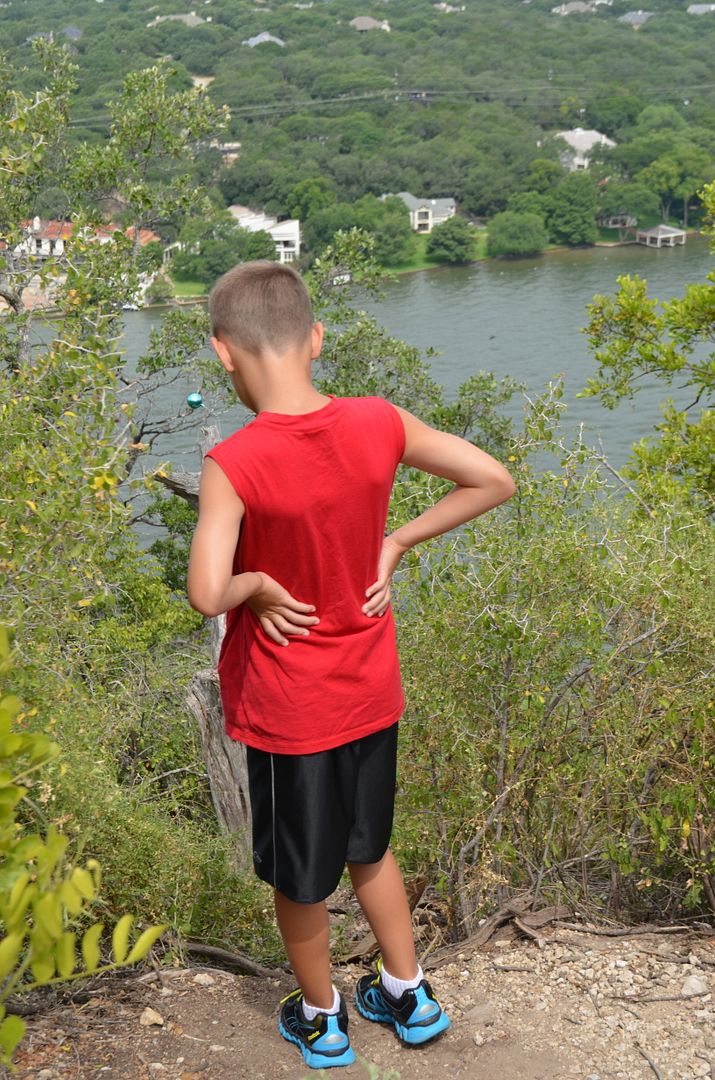 This year, we went on the 4th of July.  We knew that it would be a good way to exercise, explore, and have some family fun before going home to grill and wait for fireworks.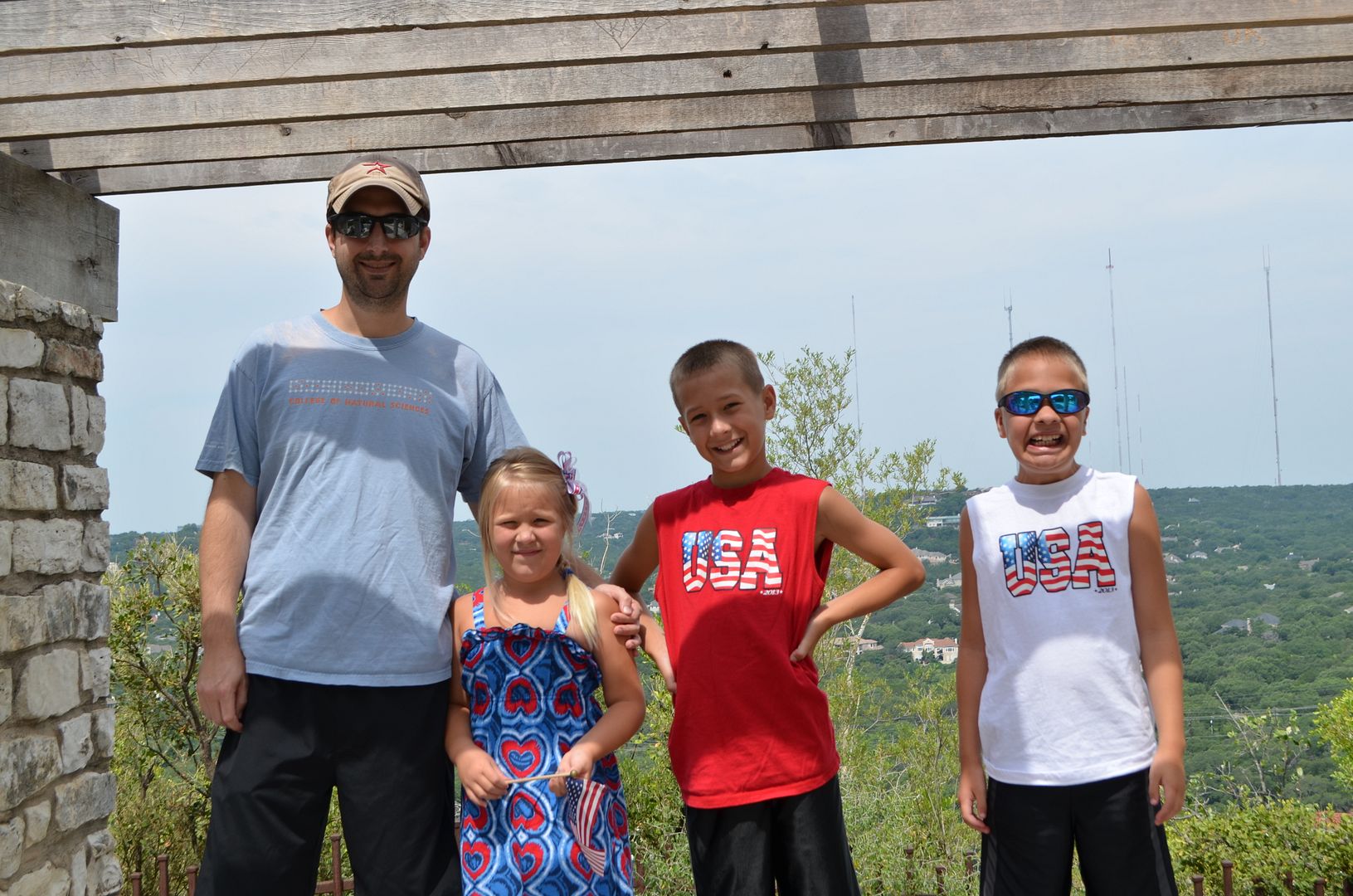 This year, there was also something special, something unique about it.  Except for the couple of times that Sean put Ethan on his back to help him with difficult climbs, no one needed to be carried, given a piggy back ride, or stop for extended breaks.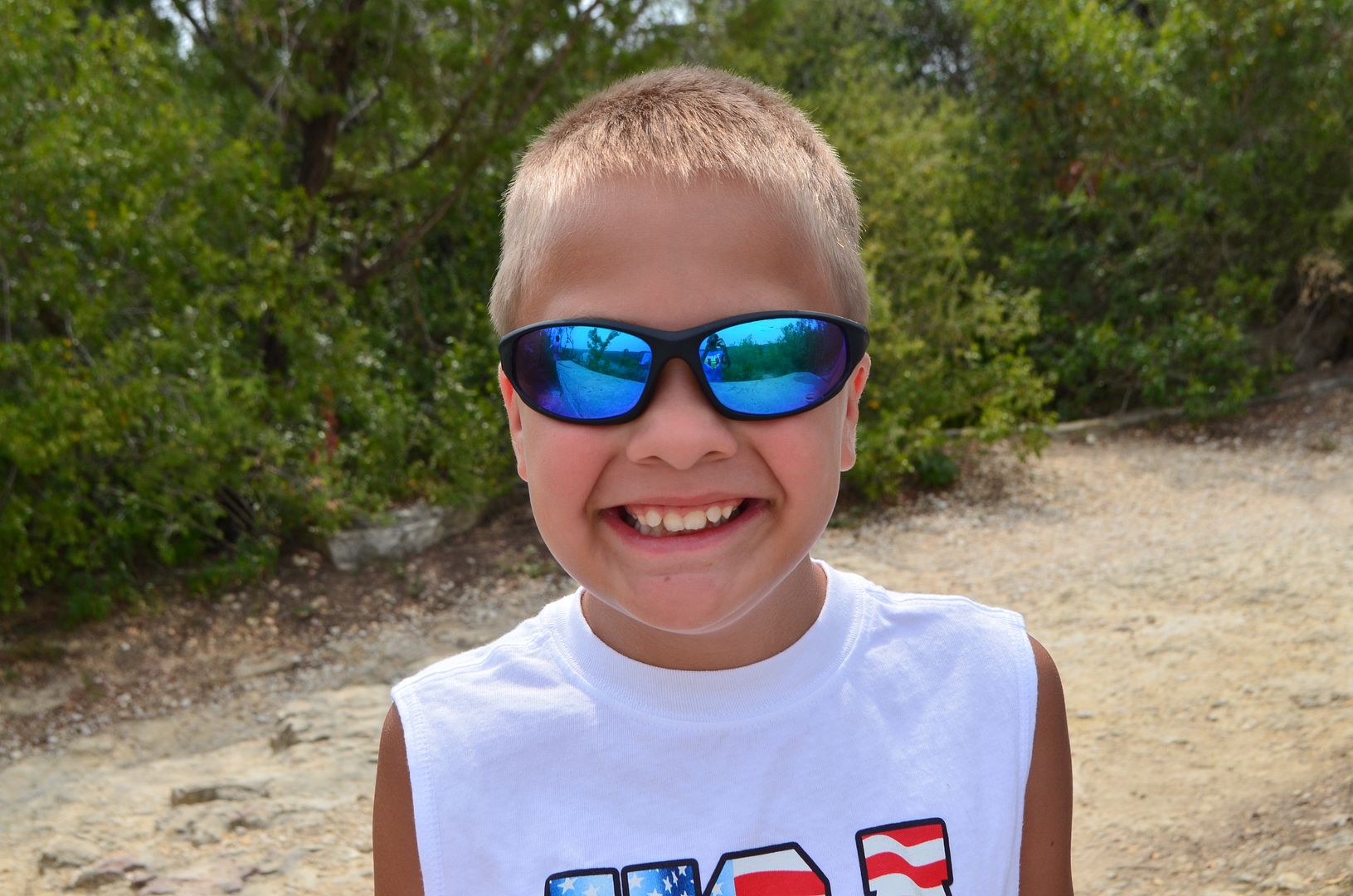 We were a family of five hiking,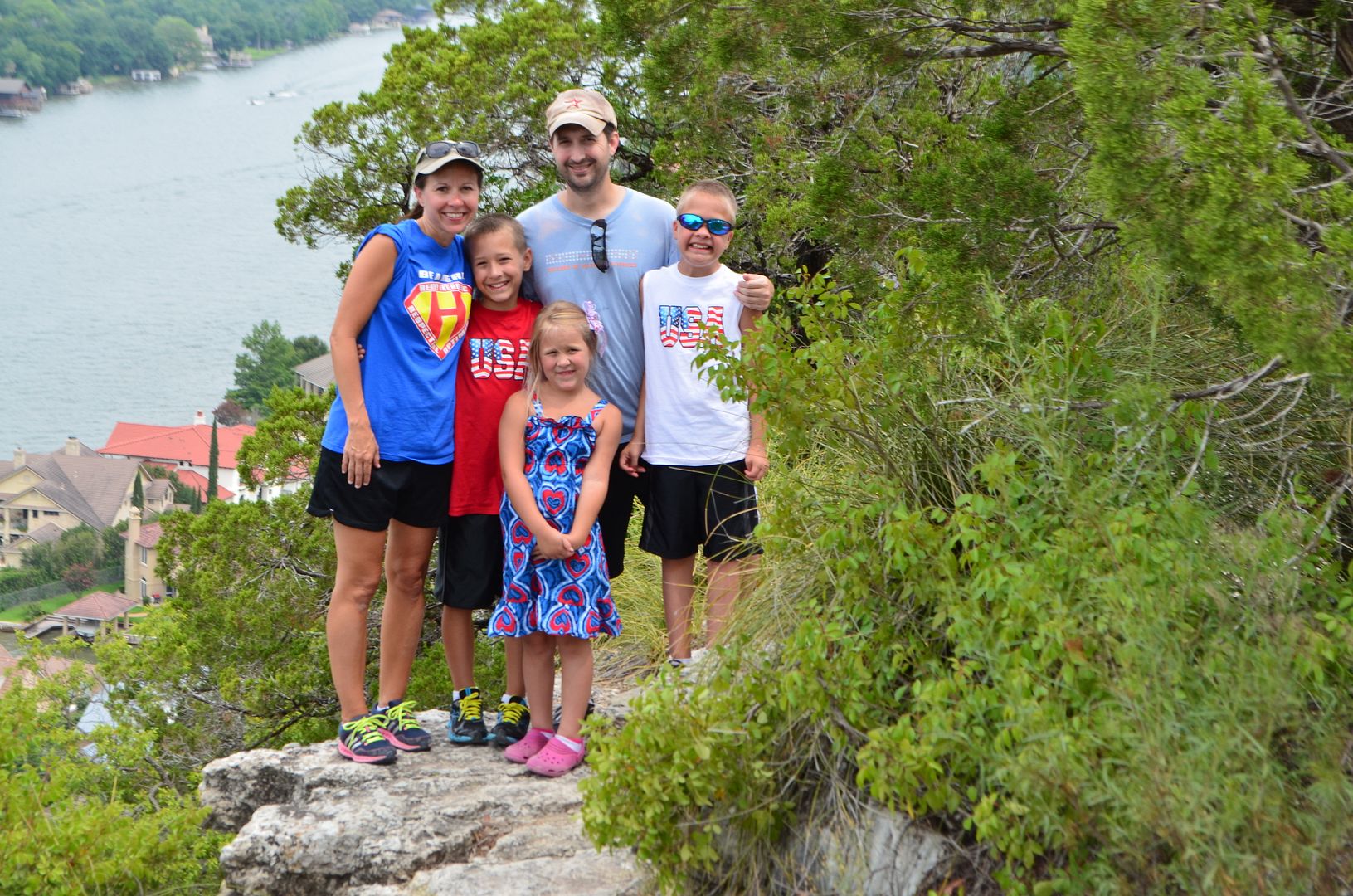 climbing,
enjoying the view,
and having fun just being together.
It was a perfect day to stop and appreciate the beautiful city where we live as we soaked in our surroundings, fully appreciating the meaning of Independence Day.