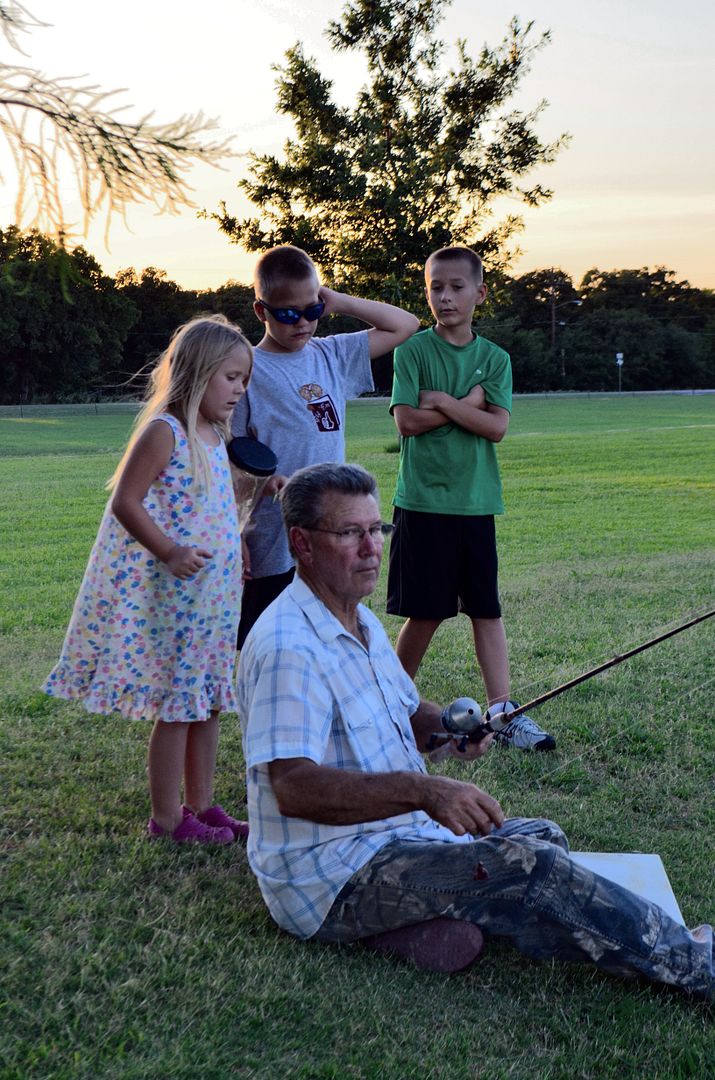 The littles love to fish.  Love it.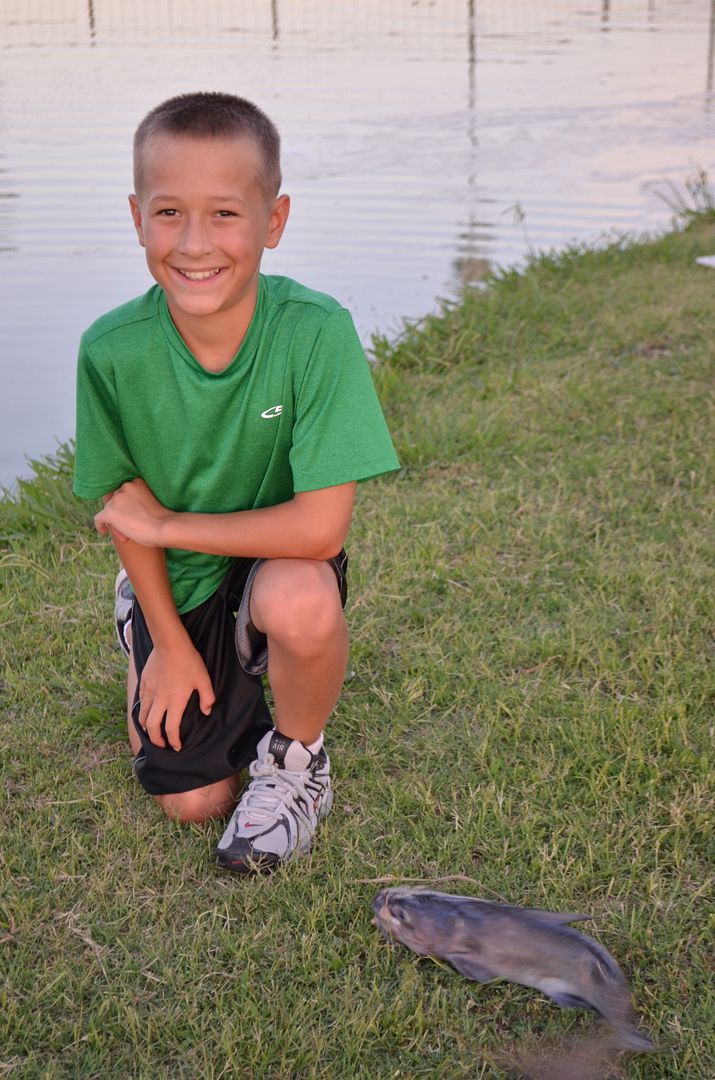 Gabriel has always enjoyed it the most, and he definitely wanted it on the Summer Fun List.  Since my parents have a stocked tank, it was easy to accommodate Gabriel's wish.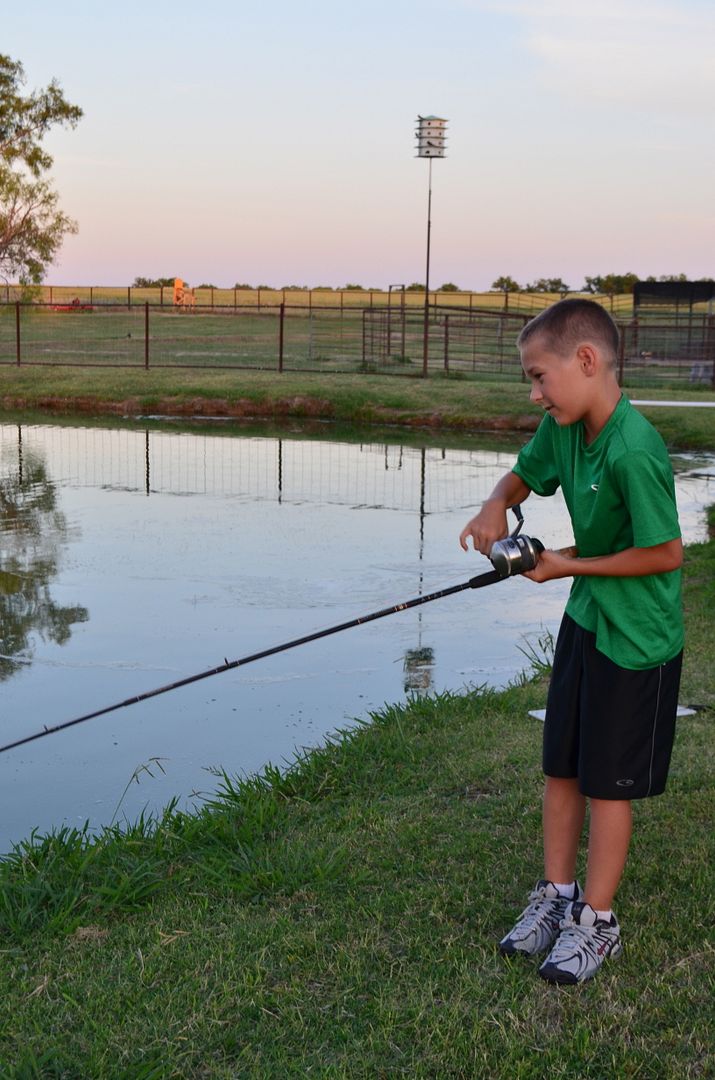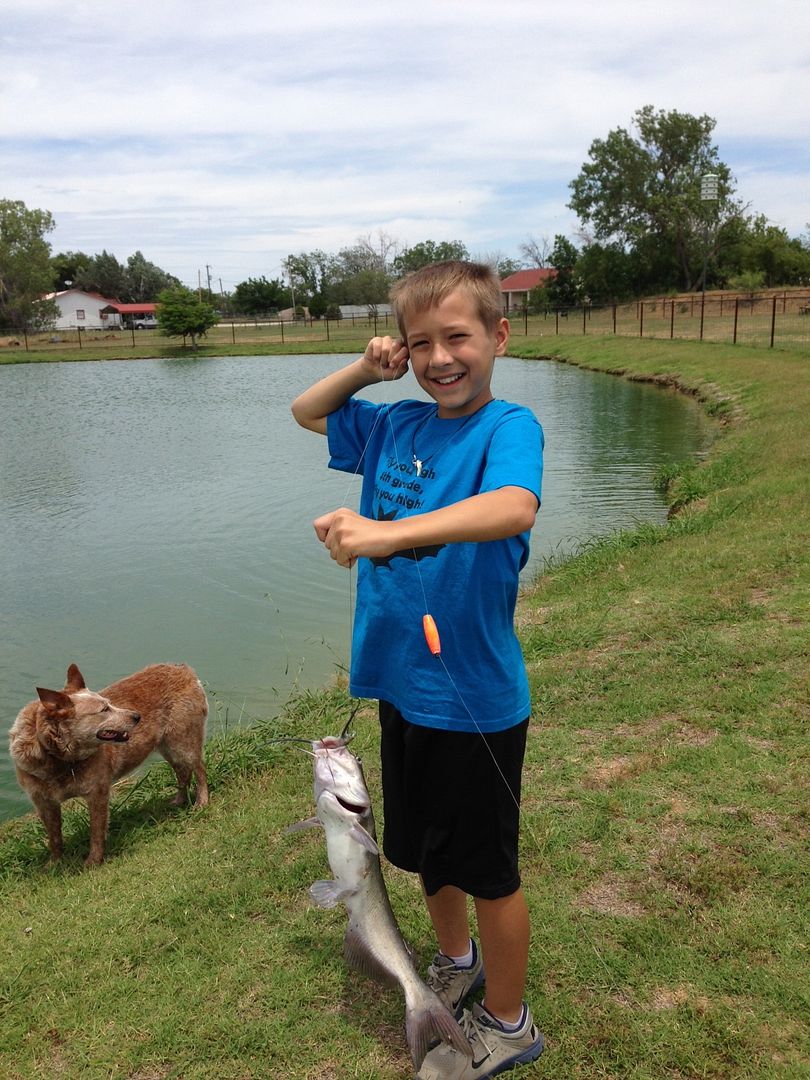 Ethan has never been as interested in it as Gabriel, but last weekend that changed.  We went fishing later in the evening when it was a bit cooler outside.  That seemed to be a game changer for Ethan.  He loved it.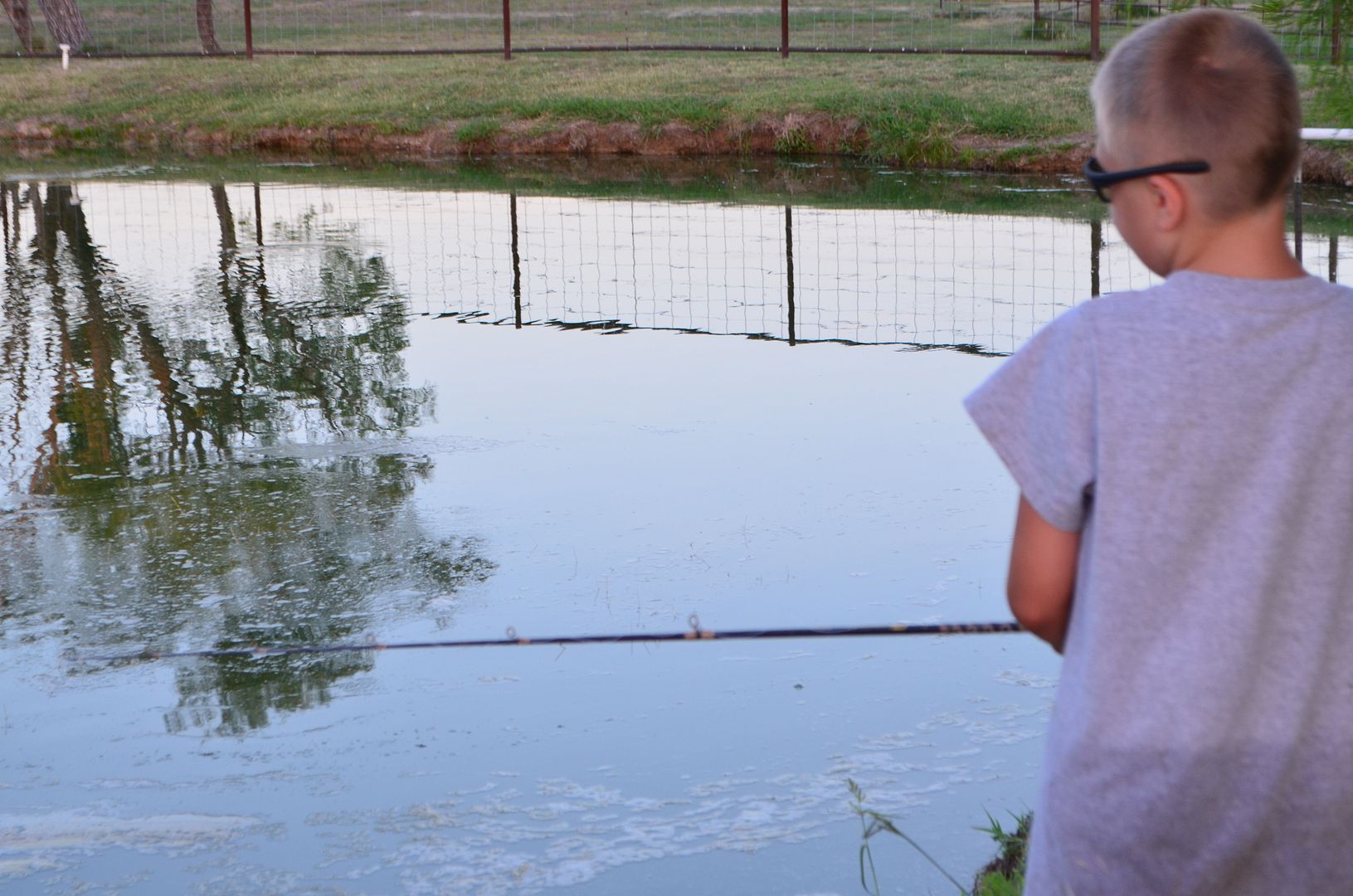 He quickly caught two fish, and was quite proud of it.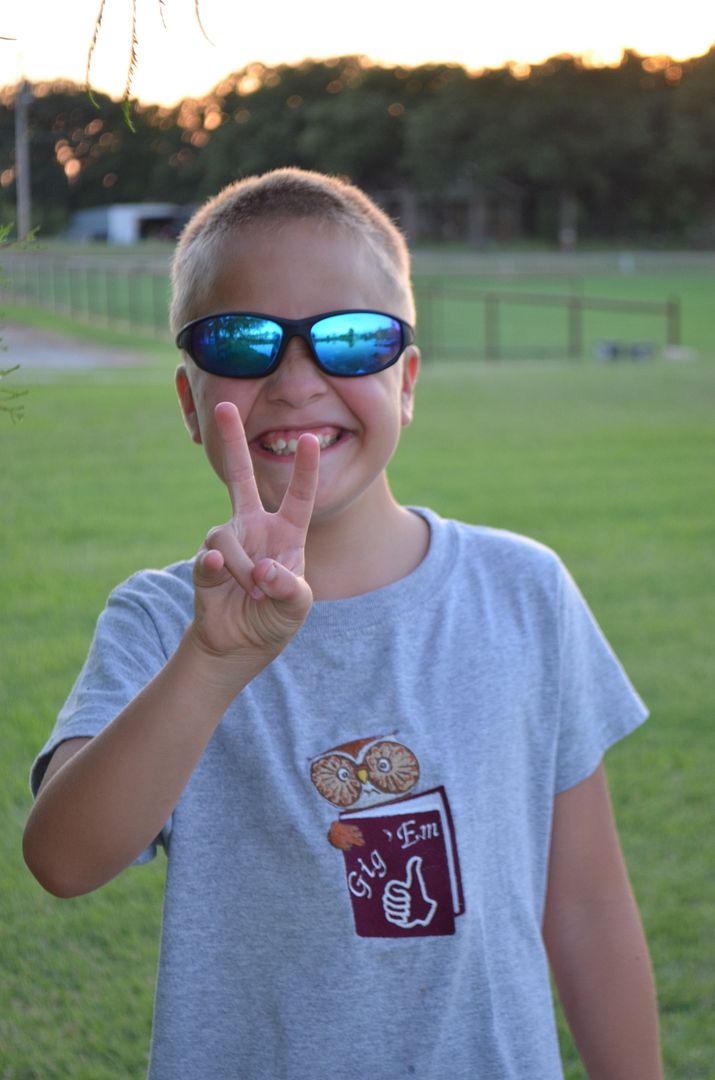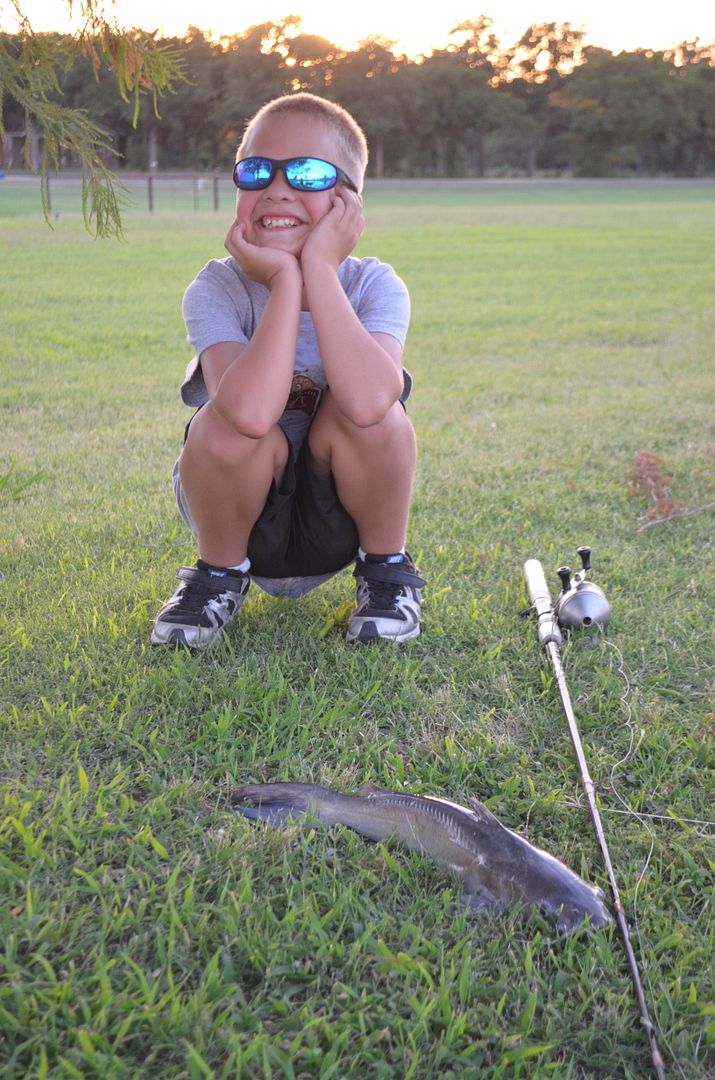 He needed some help with all of the catches, but he needed the most help with his third one.  Since Gabriel did most of the work, he quickly gave Bubba credit for that catch and left his own count at two little ones.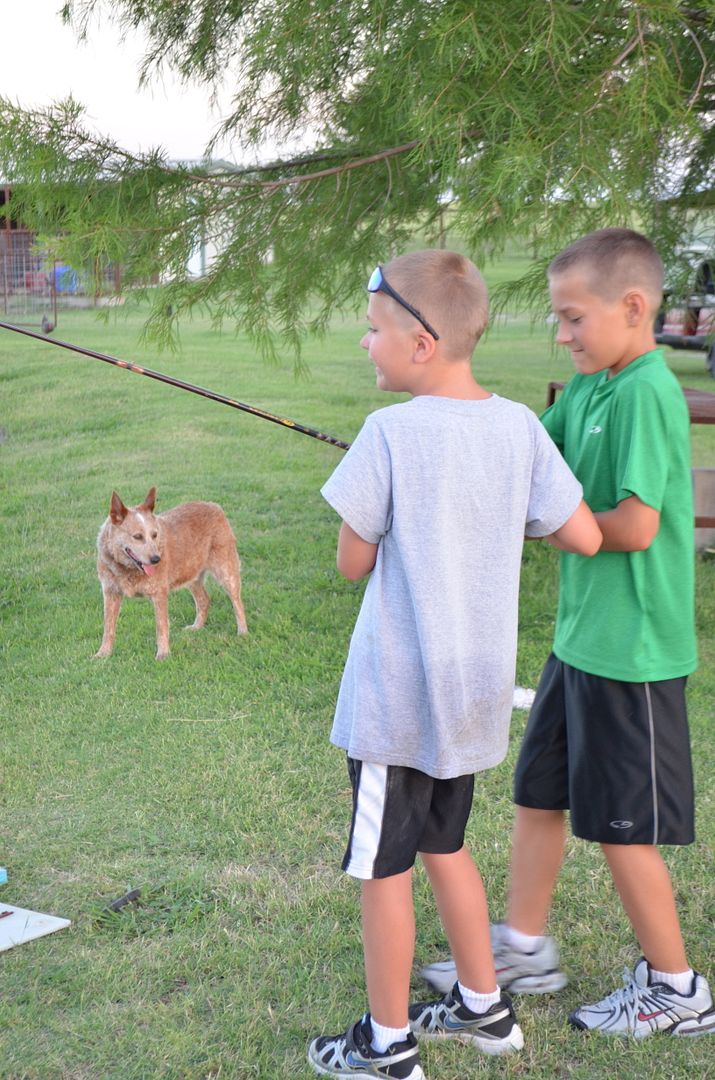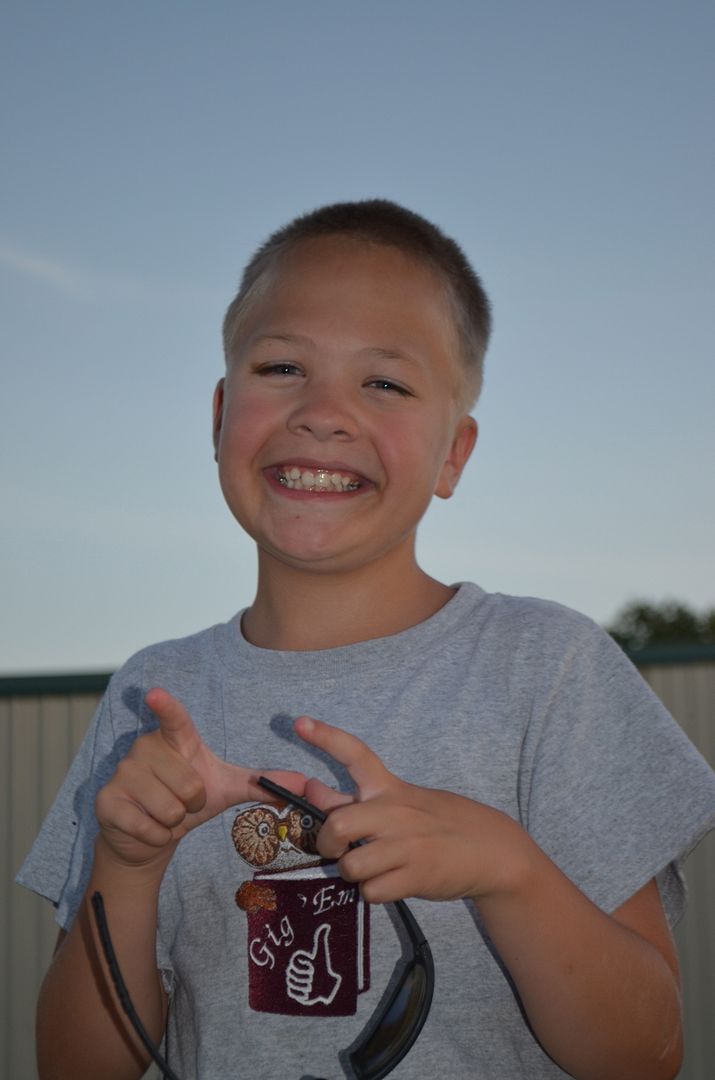 Gabriel was patient and so peaceful as he waited for the fish to bite.  Watching him fish brought a smile to my face.  He looked like he was born to be a country boy because he is just right at home on the farm.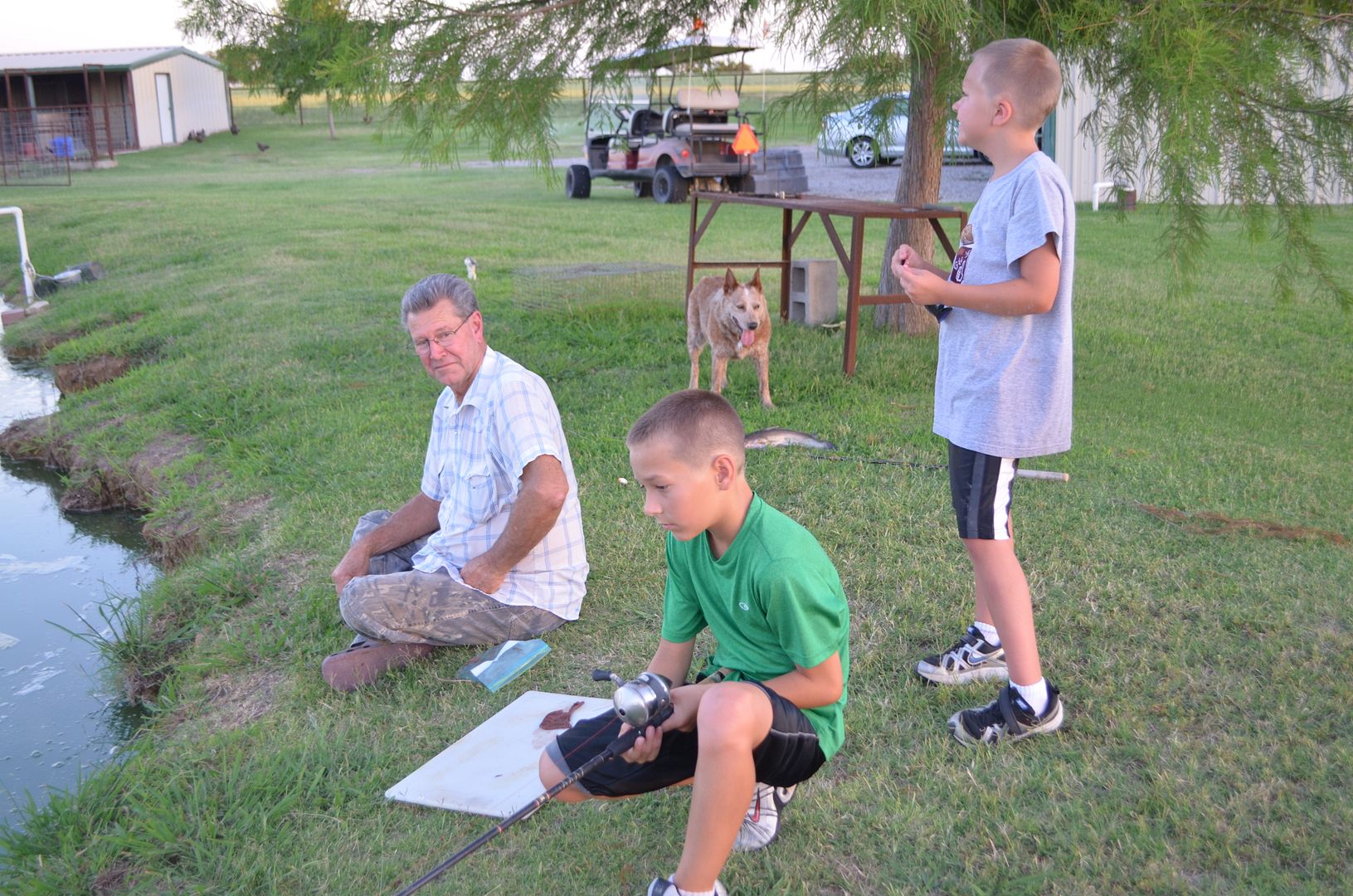 Summer wants to fish just long enough to catch one, and then she is done.  She does love the thrill of the catch, though.  She just does not see a reason for continuing to catch more.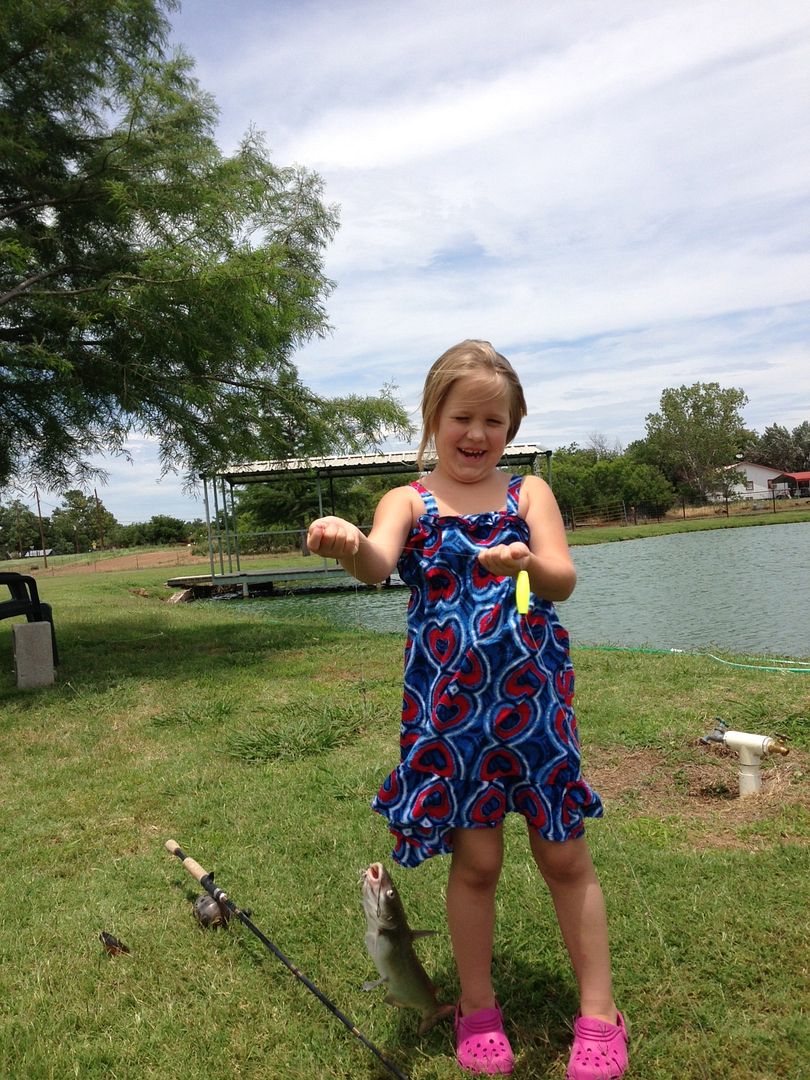 She has other things to do like run, play, and catch grasshoppers.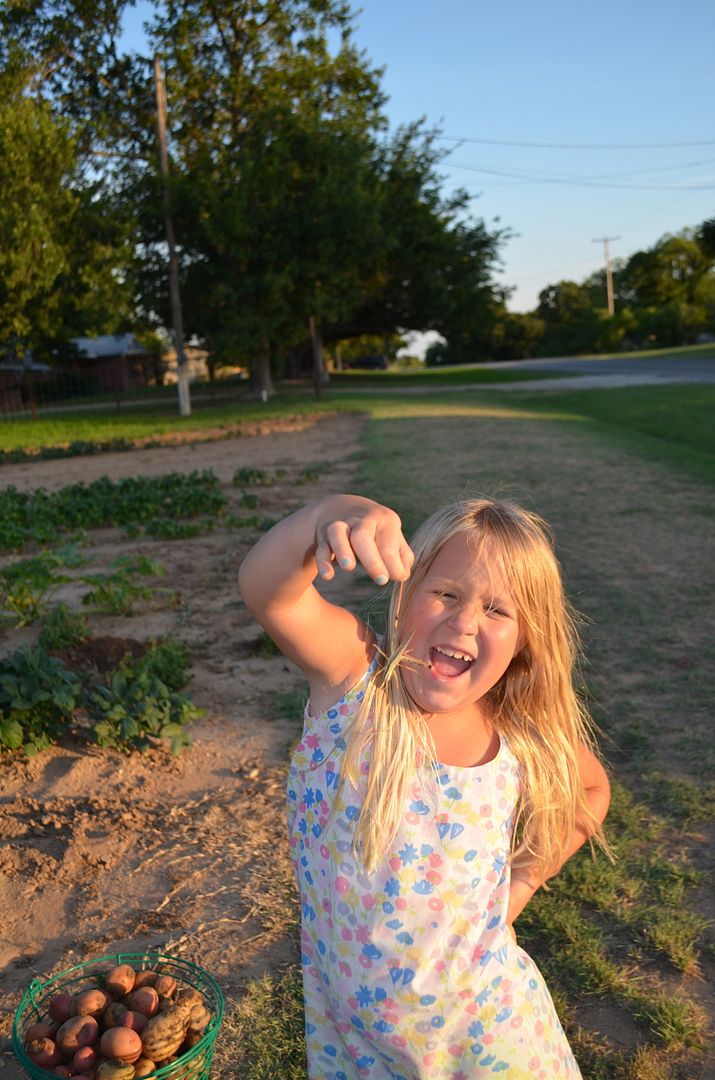 Regardless of how long their patience is for the activity, they all enjoy that moment when they realize they have a bite on their line.  That moment of feeling the tug and reeling in a fish always, without fail, causes an immediate smile to appear on their faces.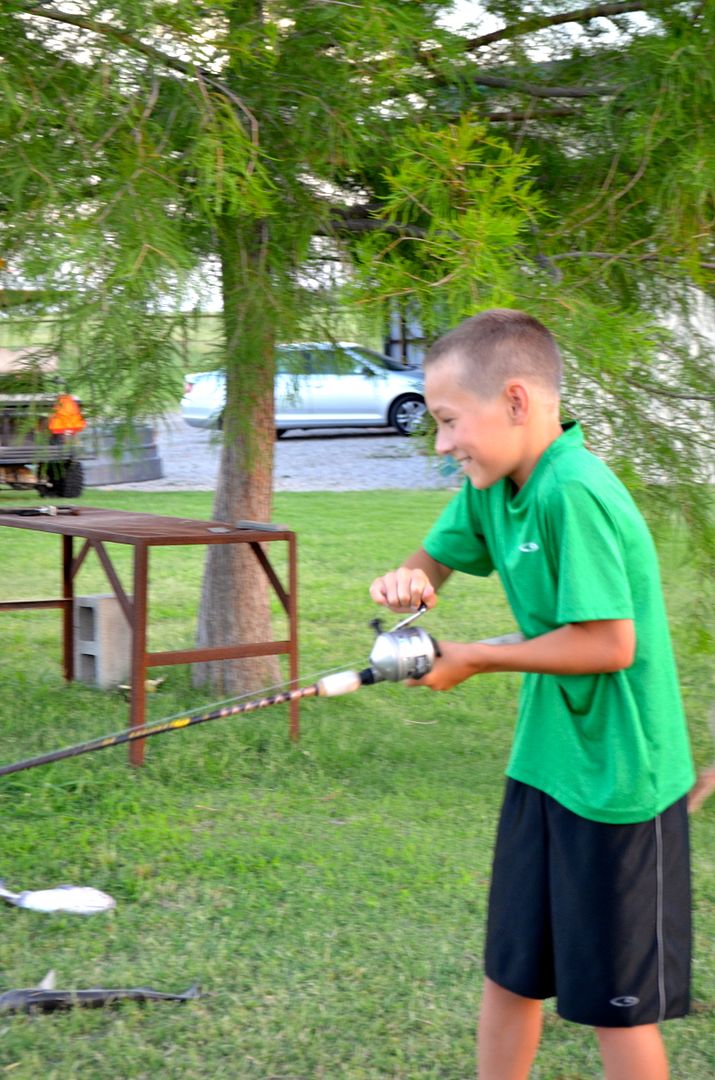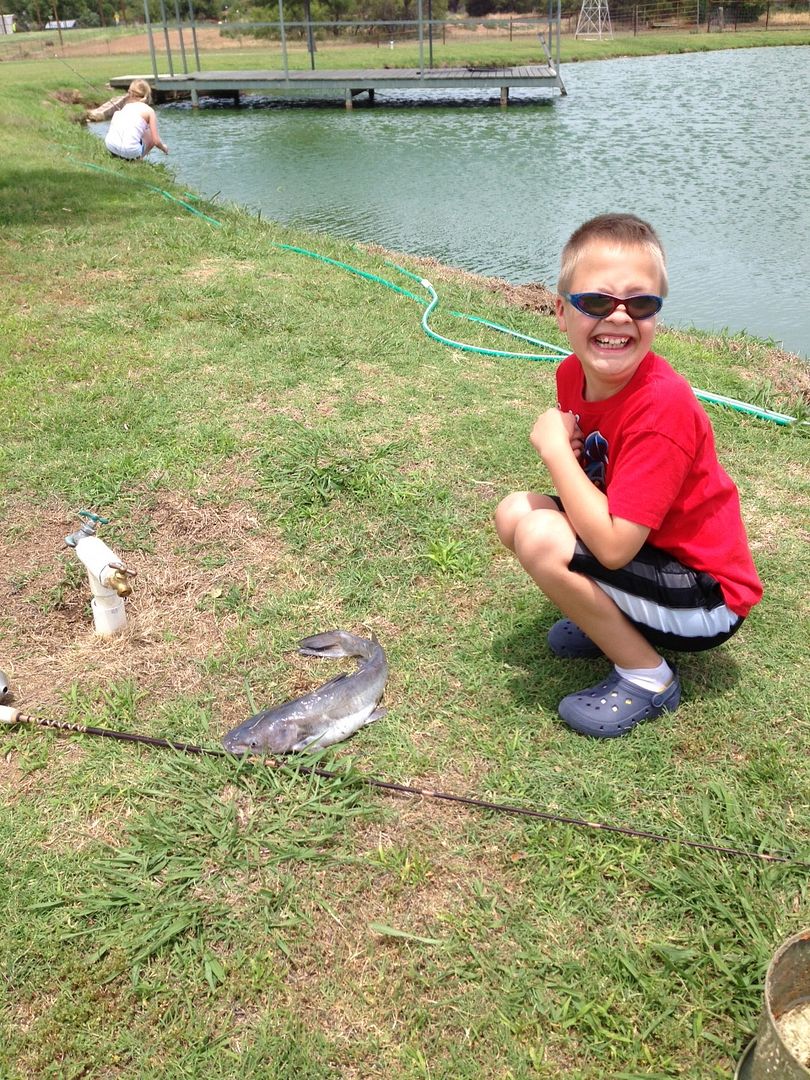 When I see that smile, it is a memory that will last a lifetime.