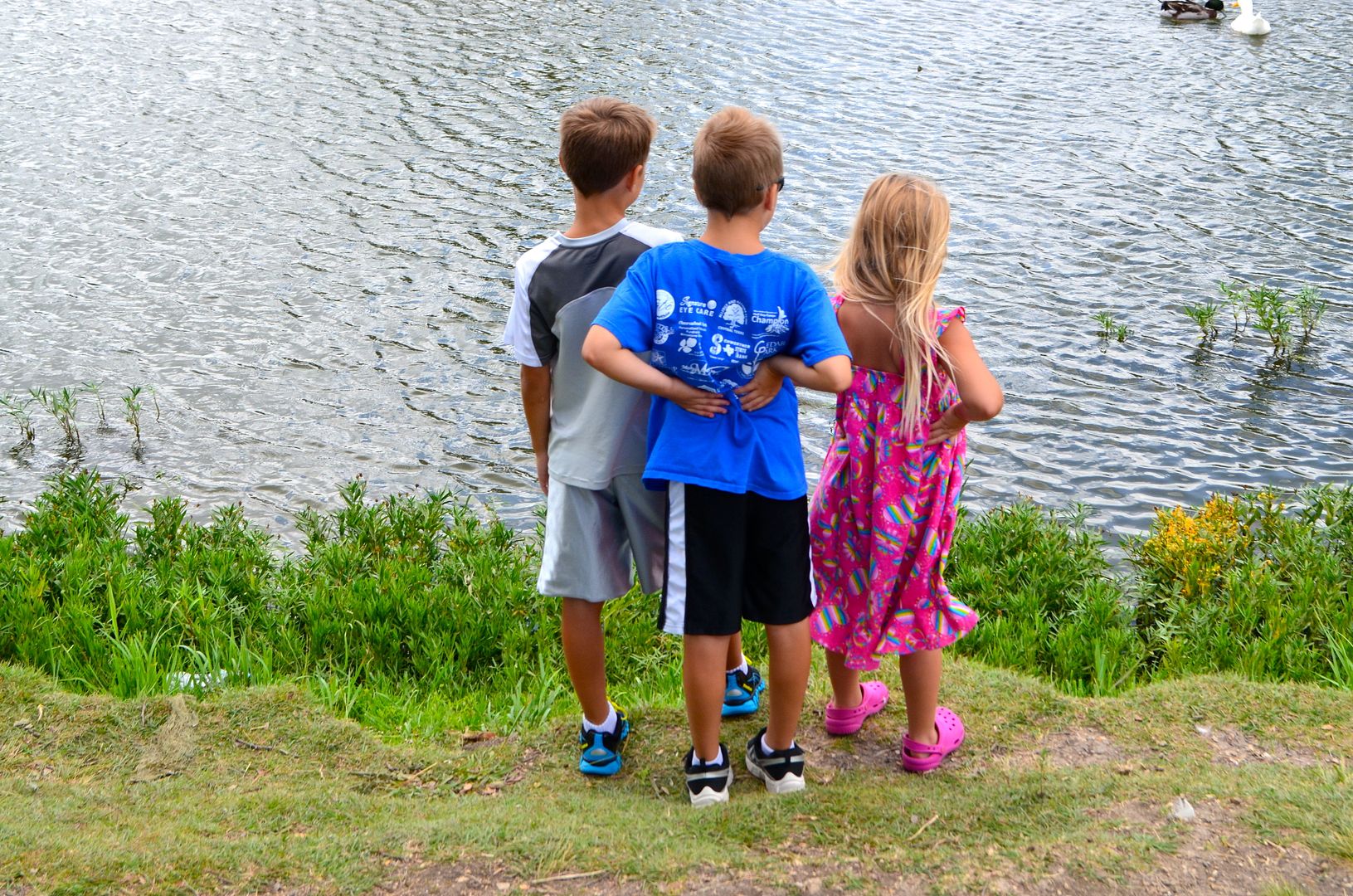 My kids love to go to the park and feed the ducks, so it seemed like a natural thing to put on our Summer Fun List.
They love animals, and they love the outdoors.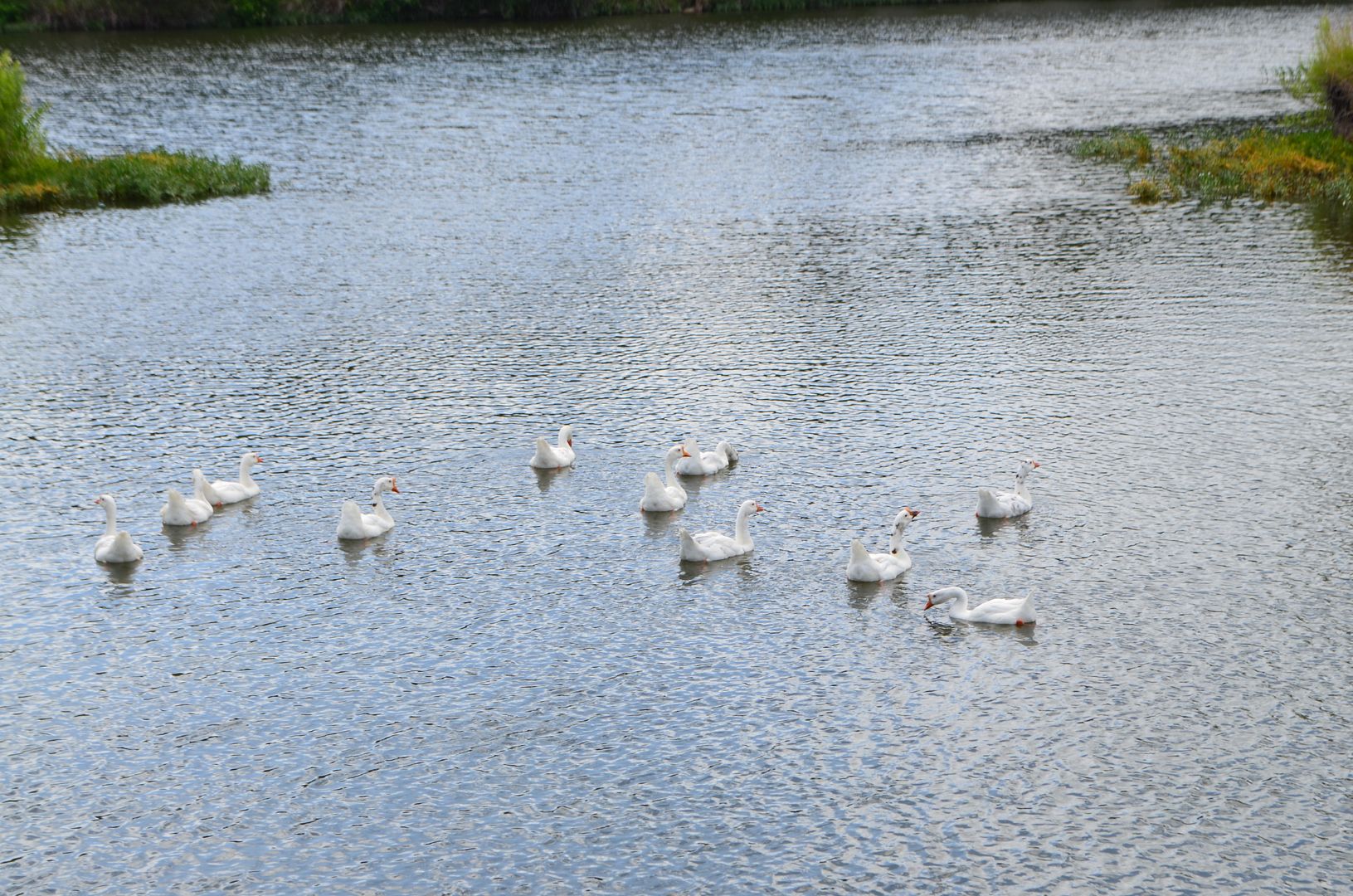 Ethan had another endoscopy last Monday to determine if his ulcers had returned, and Gabriel had an inner and outer ear infection.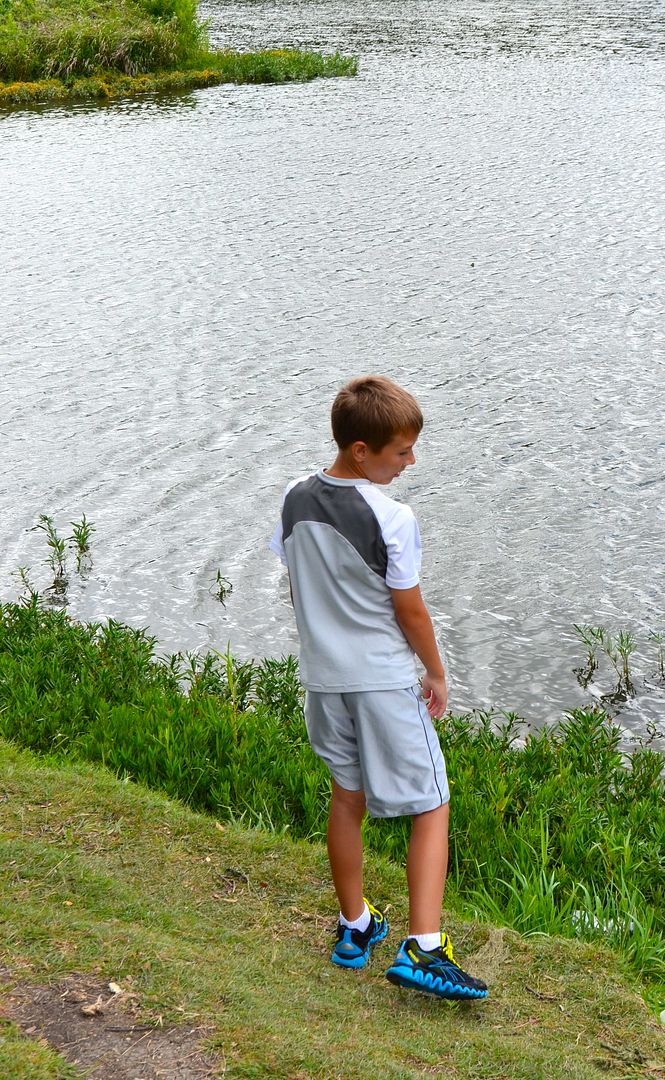 As I looked at our Summer Fun List to determine what we could do that was fun and low key, feeding the ducks seemed like an activity that would lift everyone's spirits, give us a little sunshine, and allow them all to have some fun without exerting too much energy.
Seeing their faces light up when they saw the ducks (and geese) running up to greet them was just priceless.
It was absolutely the perfect activity for them and did exactly what I hoped that it would – bring smiles to their faces.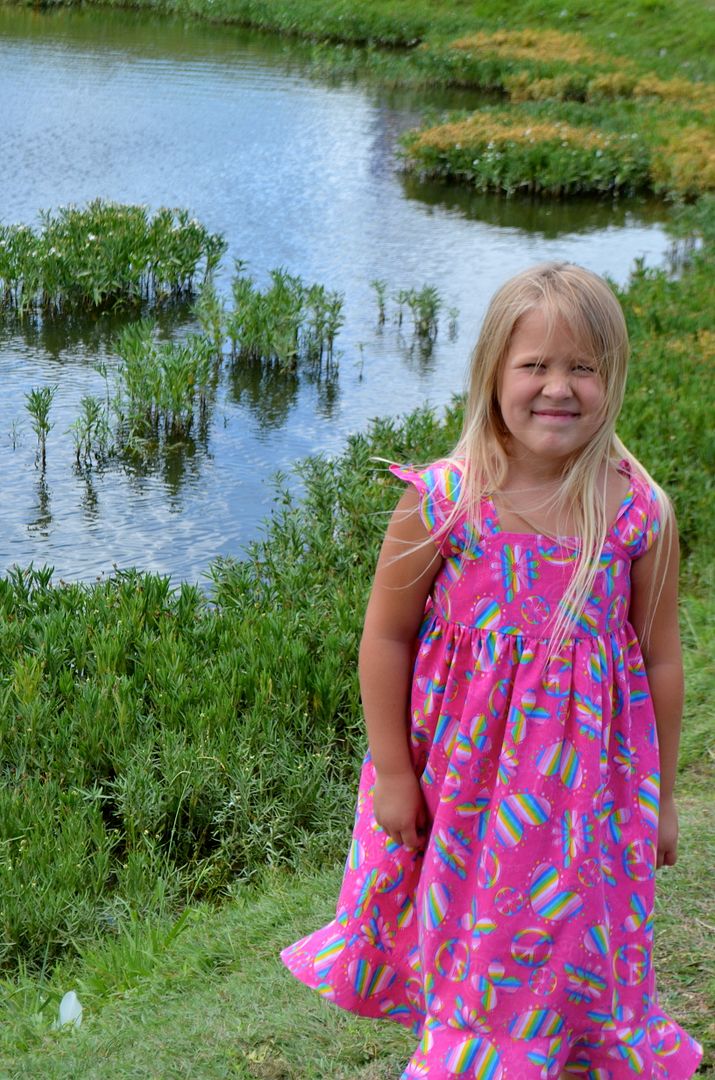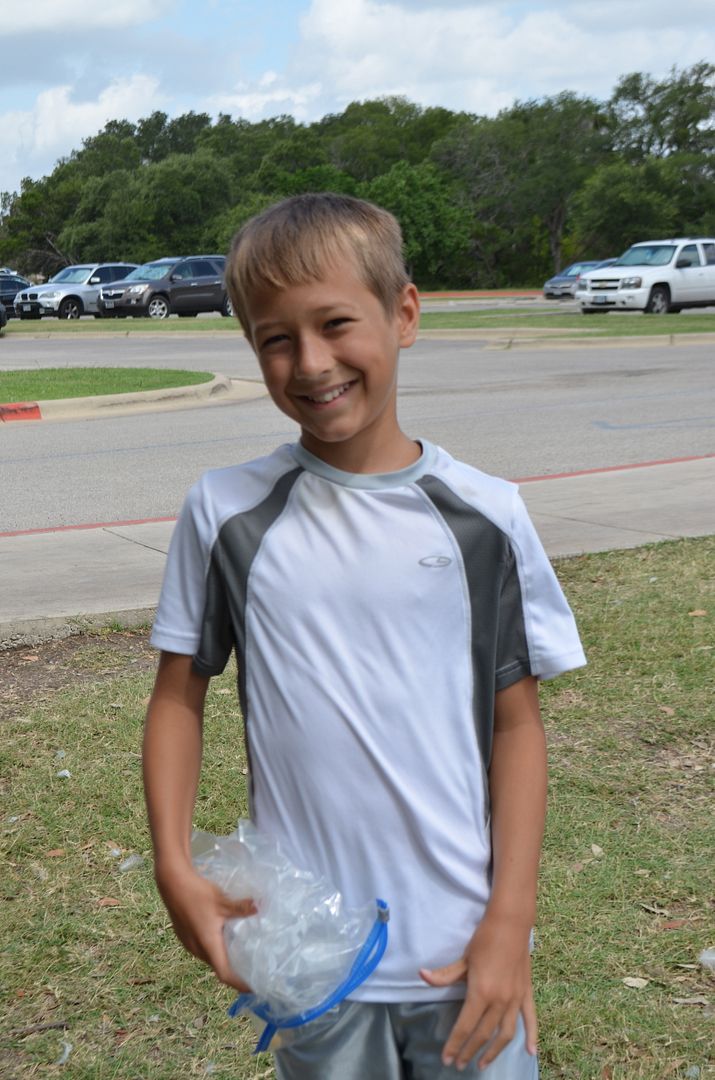 The ducks are just beautiful.  Watching them brings an immediate smile to all of our faces.
As I looked across the lake and over at my littles, I was filled with complete, utter contentment and peace.  To say that I love summer would be an understatement.  I absolutely adore everything about it.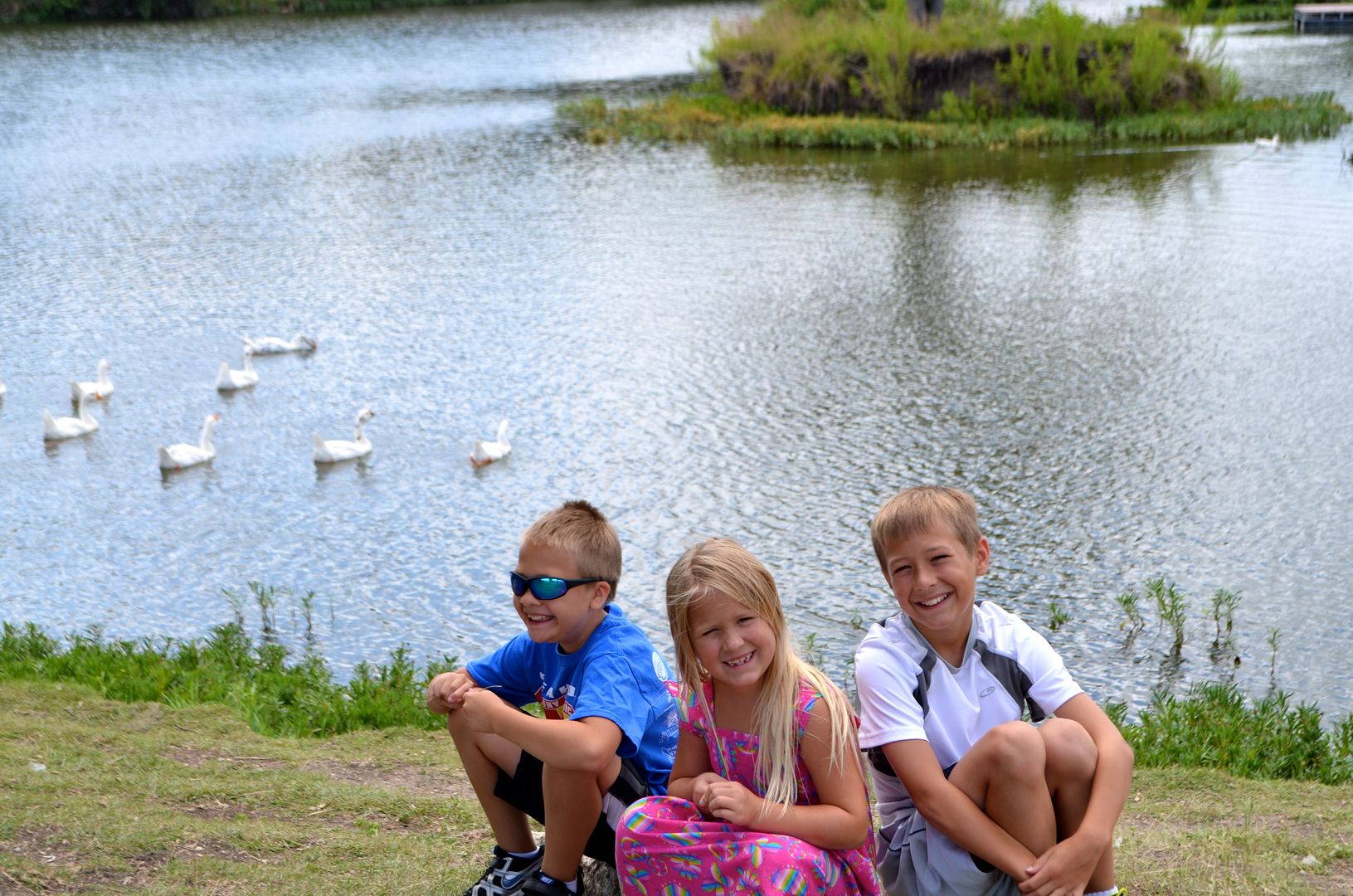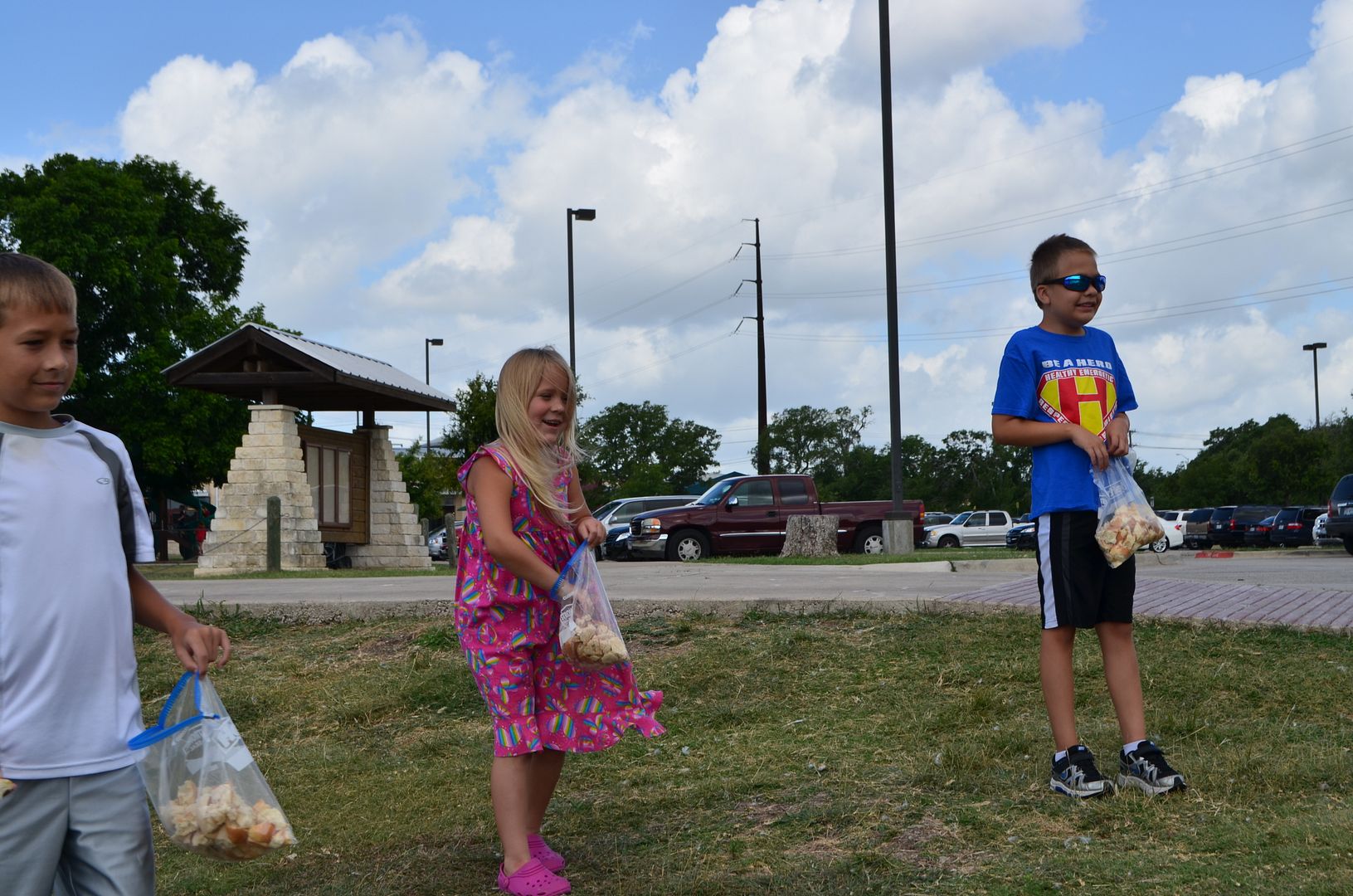 * The endoscopy went well, and Ethan, thankfully, does not have any ulcers.  Within a few days, Gabriel's ears were feeling better, too.