One of the fun, simple things on our Summer of Fun 2013 was to have a tie-dye day.  It is a little tradition that we have.  I like for the littles to have semi-matching, bright shirts when we go on little trips.
So, last Monday, we sat aside some time to tie-dye our shirts.  I let them choose their patterns and their colors.
Summer chose and went first.  She wanted the swirl pattern, and she wanted to use every color.  She patiently waited while I swirled the shirt, and then she started to work on her creation.  Her shirt turned out bright, colorful, and beautiful, just like my sweet sunshine girl.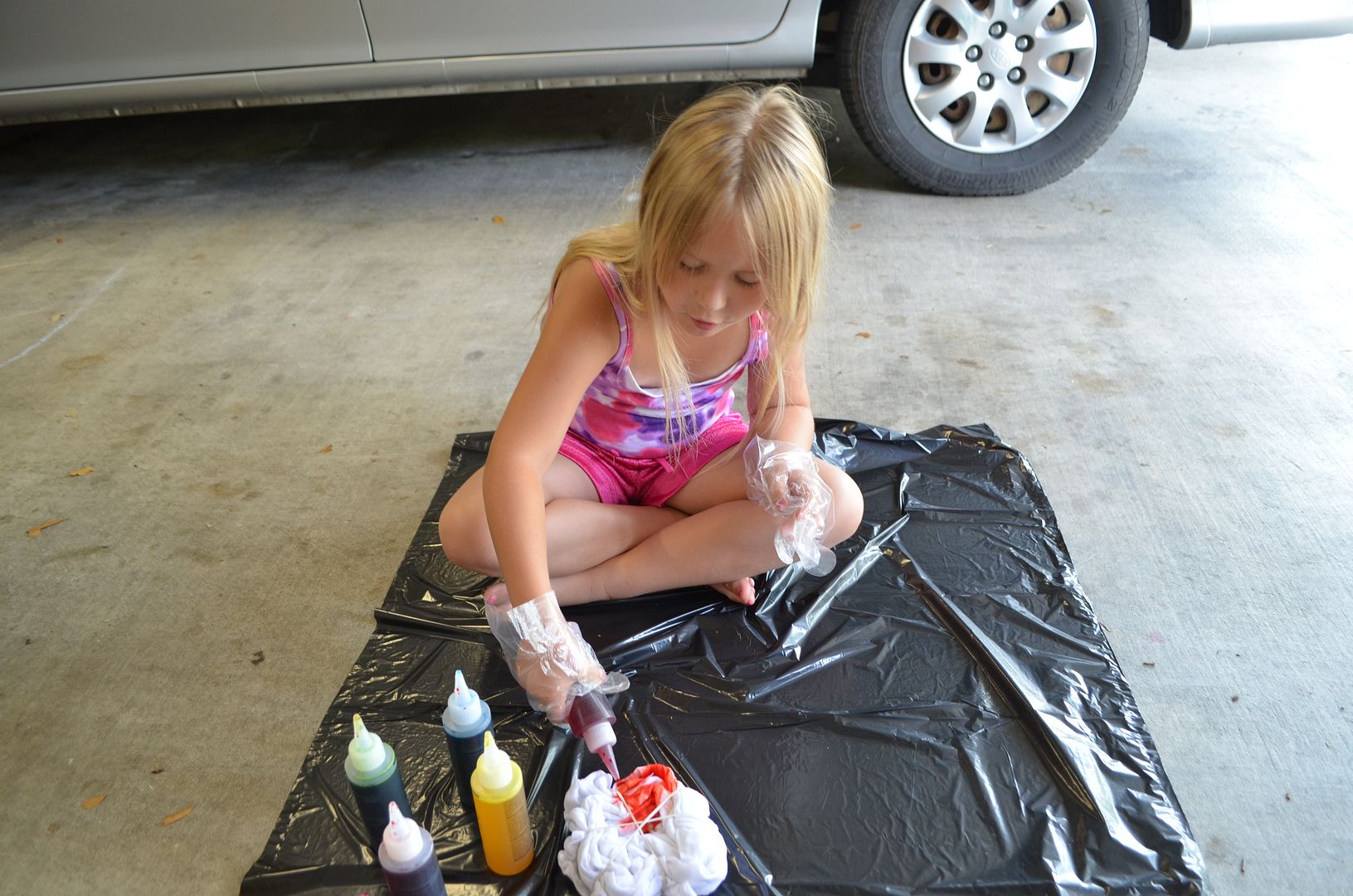 Gabriel went next.  He wanted his to be a burst of colors, and he wanted it to look like a sunburst.  We are both somewhat visual learners, so we had to look at the pattern, back at the shirt, and back at the pattern to determine which colors needed to go where.  I was very happy that he still enjoyed the process of creating his own shirt.  I always hear, "Oh, he will not want to do that much longer."  I choose to not listen to the negative naysayers.  My parenting theory is that if we continue to make it a fun, family experience, then they will all continue to enjoy it.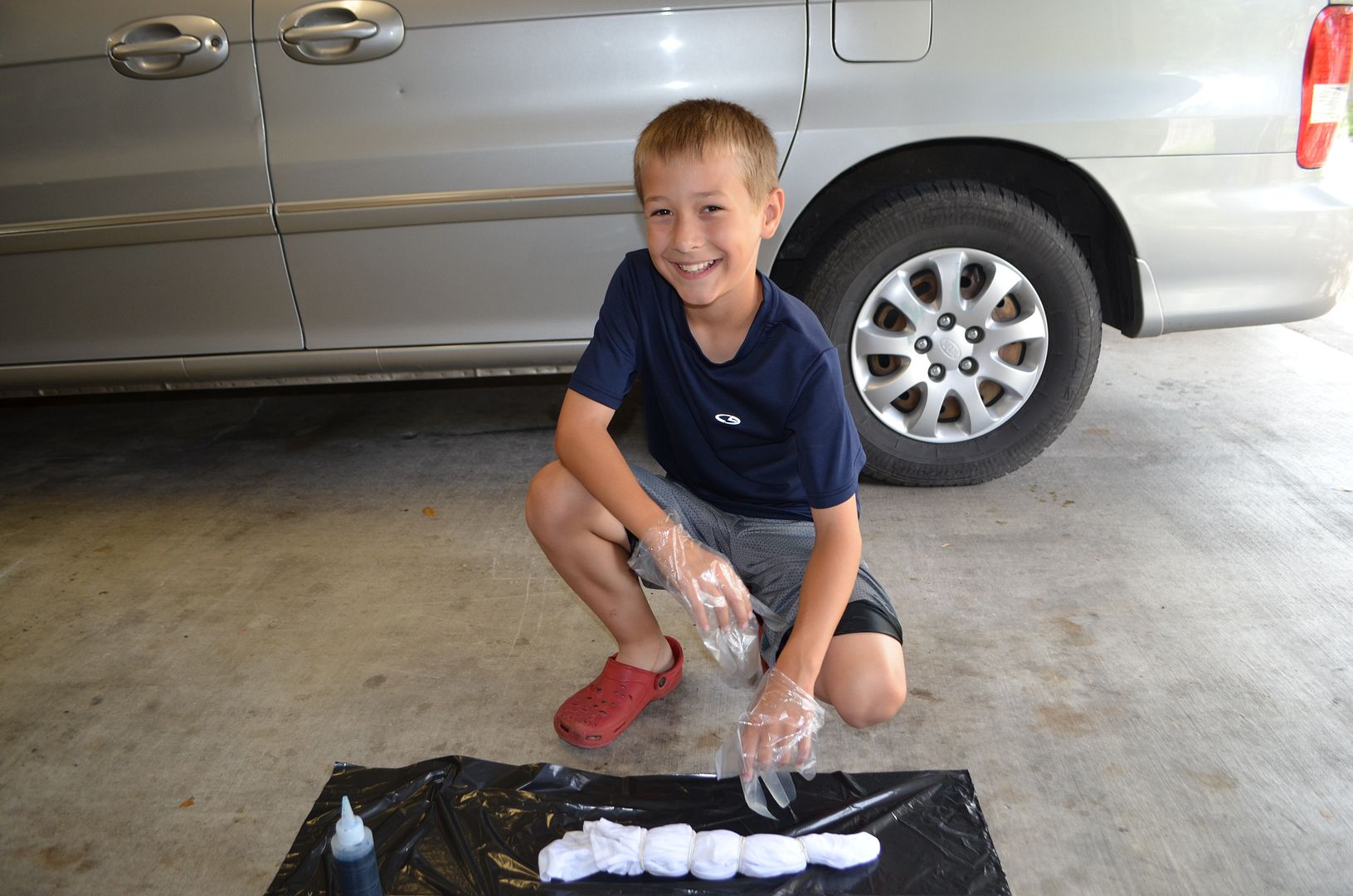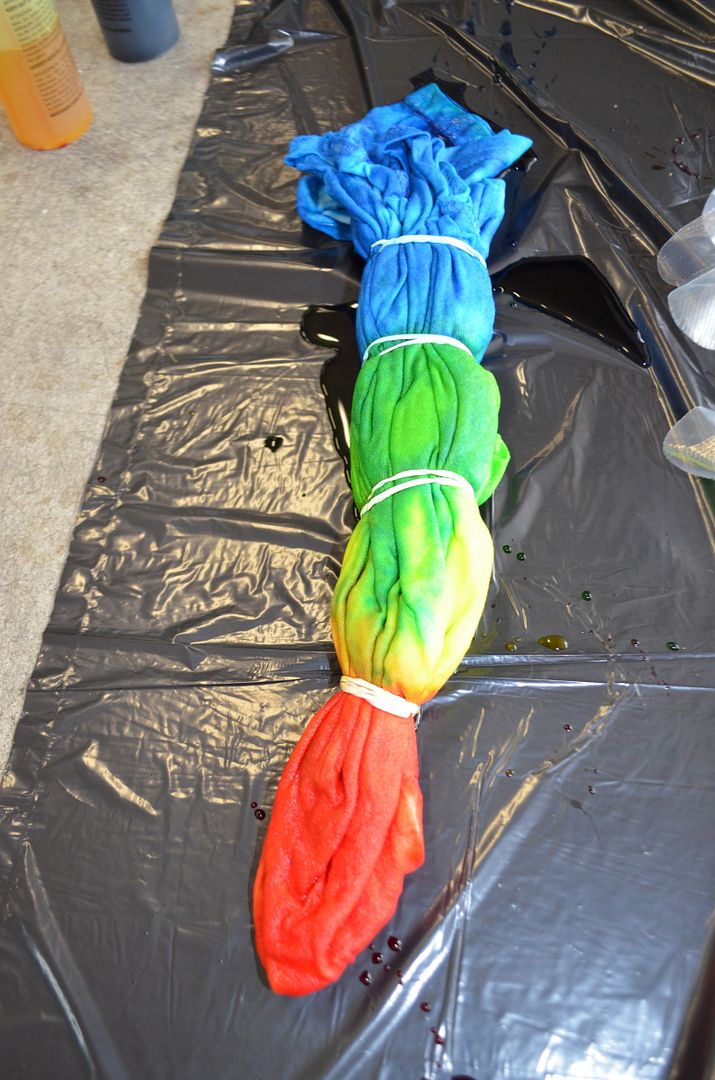 Ethan went last because the shirt that he chose was a graduated colors of green.  I needed to make sure that everyone else had used the green so that I could re-fill it to use the strong solution and then slowly weaken the color.  As I watched him, I was so proud of him.  We have been tie-dying shirts for several years, and it is just one of the things that I never knew if he would want to do or be able to do by himself.  Of course he could do it by himself.  He rocked the tie-dying.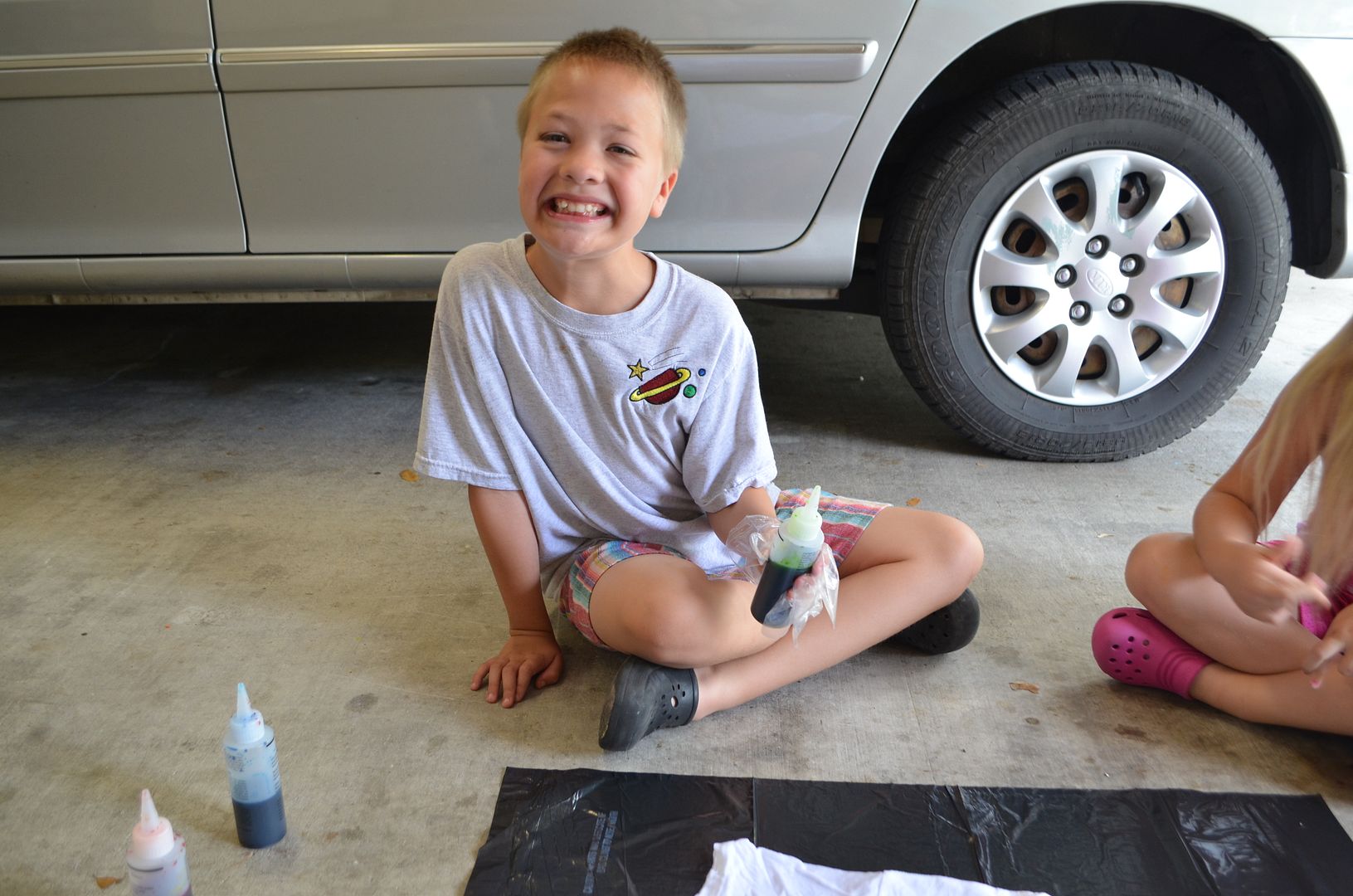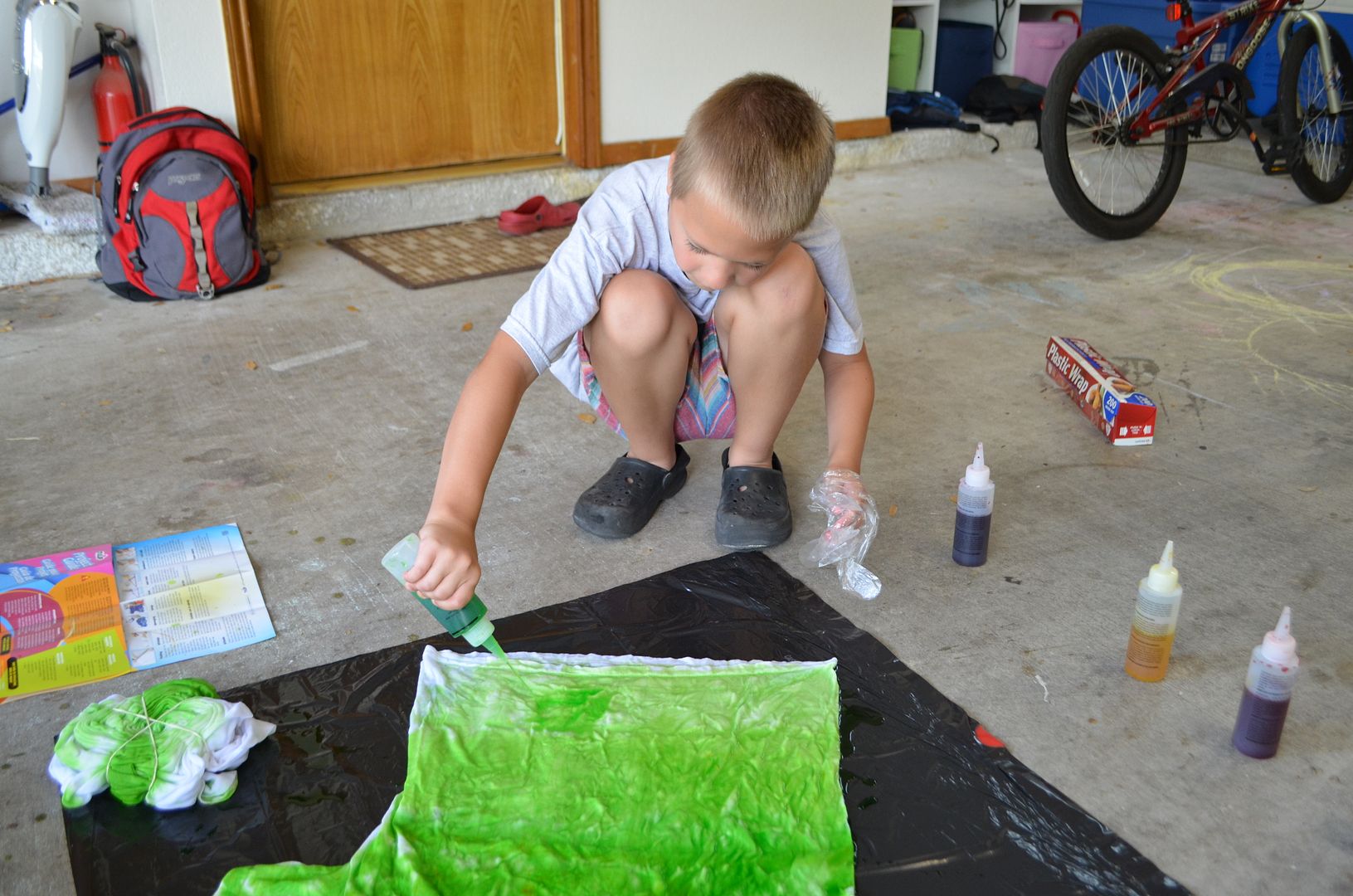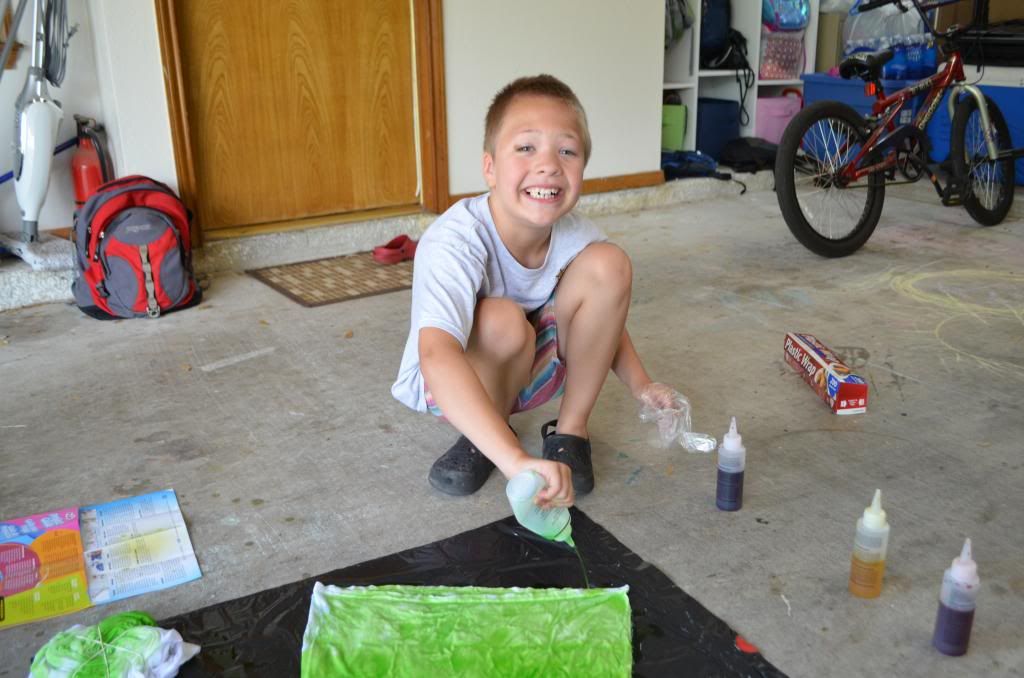 It was a fun morning.  While one was tie-dying, the other two were enjoying the morning, riding bikes and scooters in the drive-way.  There was such a feeling of utter, complete contentment about the whole experience.  As with all of our summer fun days, I cherish and enjoy the little moments just as much as I do the big ones.