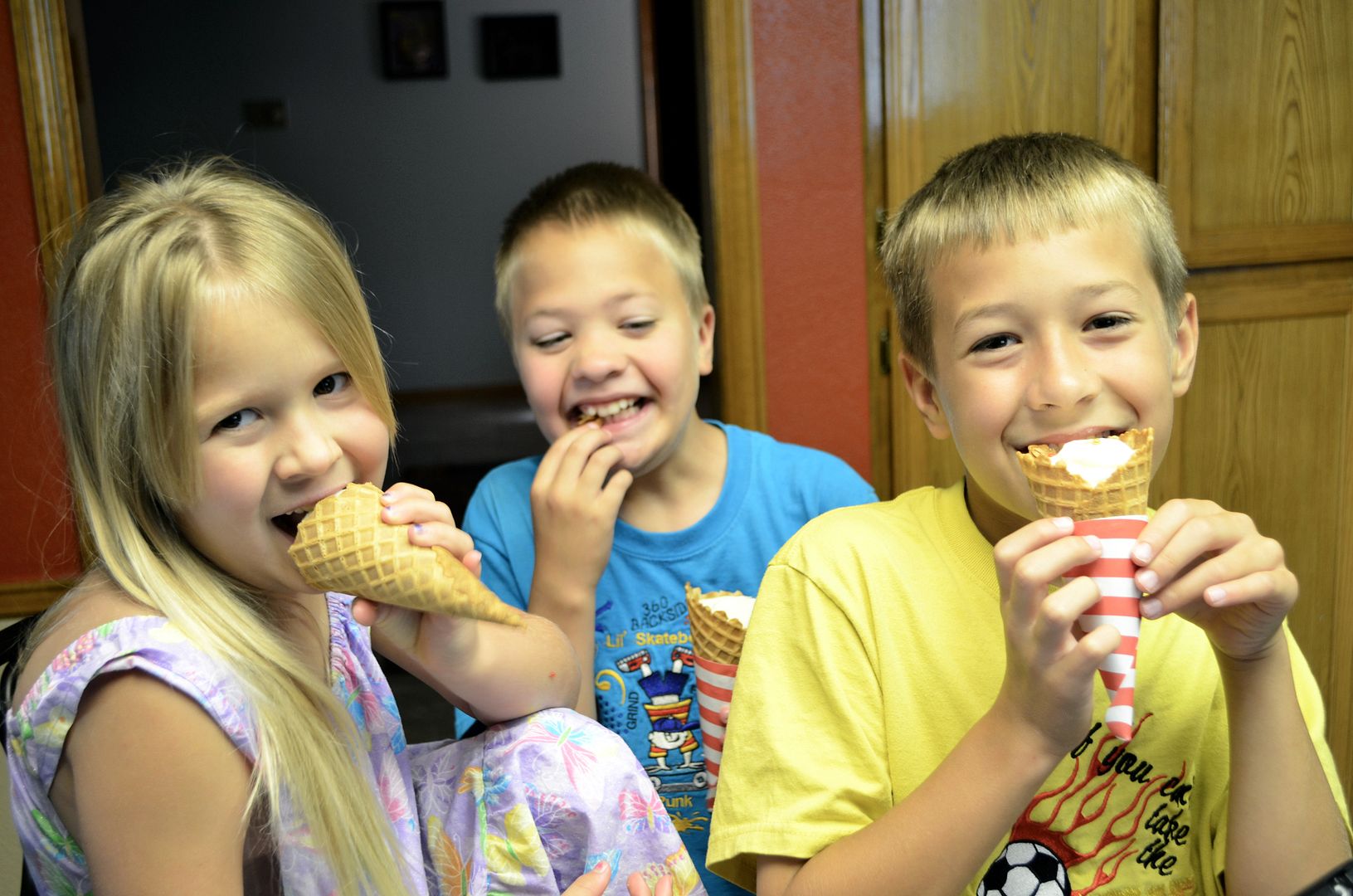 One of the silly things on our Summer Fun List was to have yogurt waffle cones for breakfast.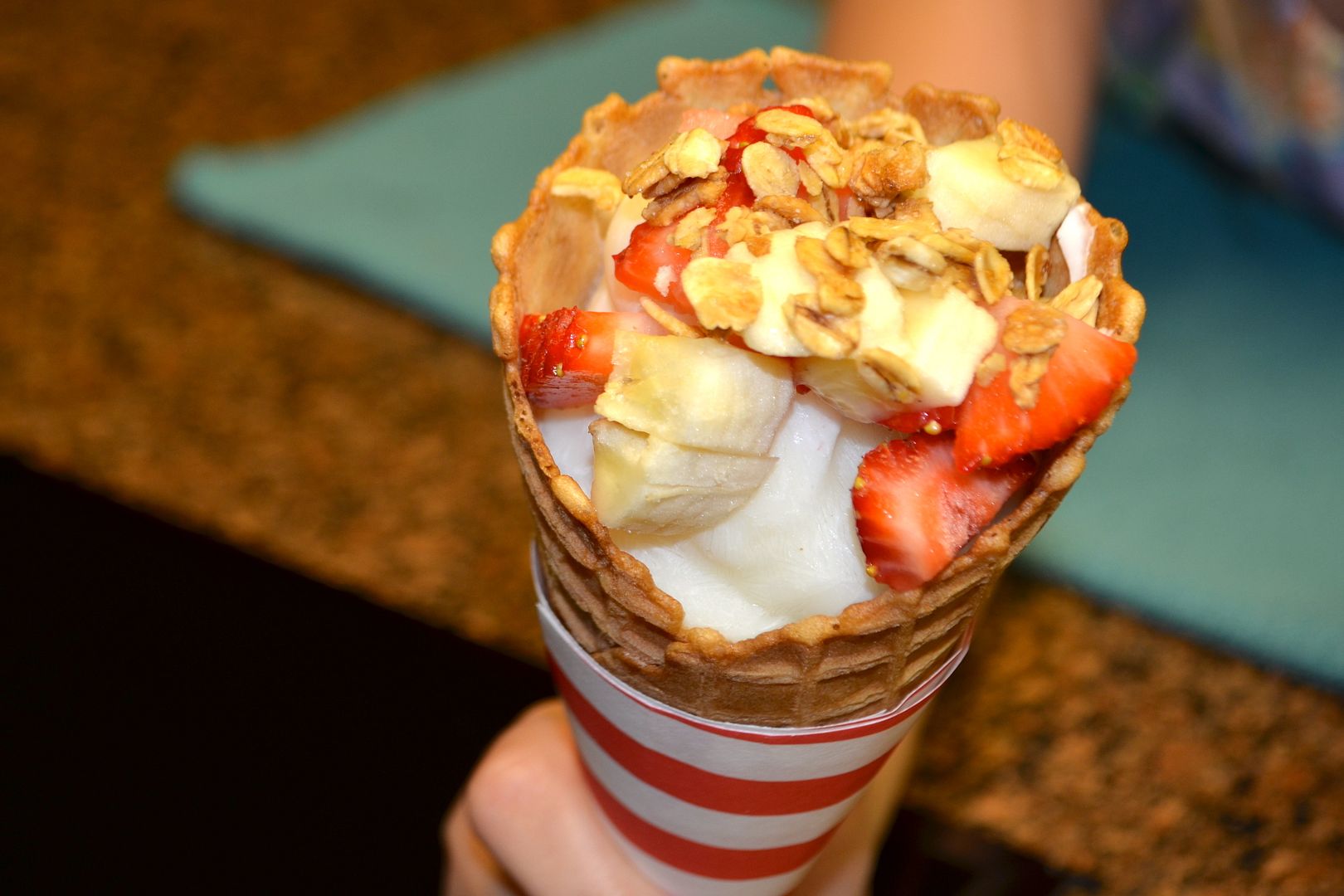 Because of a travel schedule, we officially kicked off our first day of summer break on Tuesday.  I wanted to find something fun to do so that we could start everything off on a fun, celebratory note.
As I looked through the list, I knew exactly which one to choose – #31. Make yogurt waffle cones…for breakfast.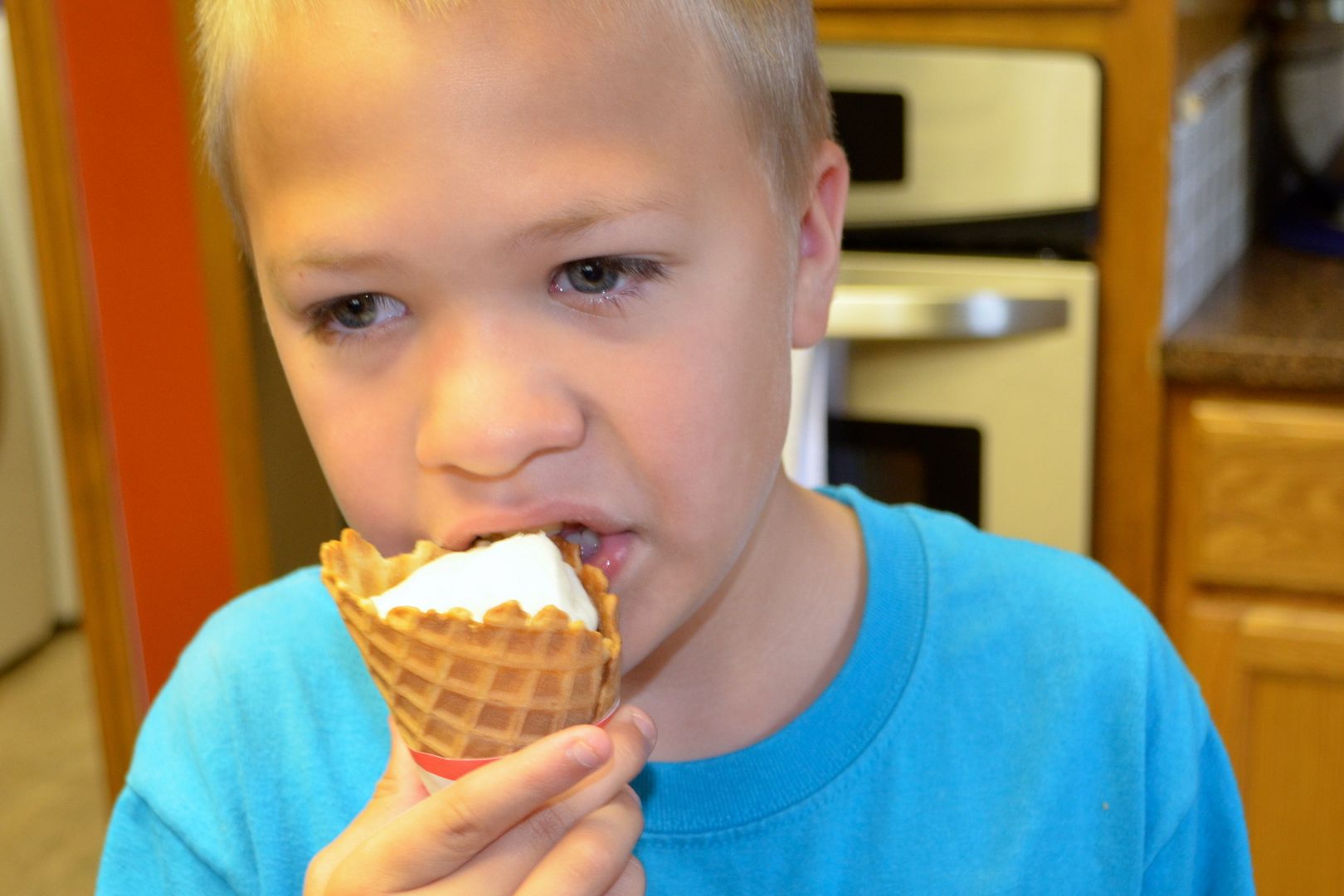 The night before, I scooped Greek yogurt into waffle cones and put them in the freezer.  The next morning, I cut up strawberries and bananas.  I added the fruit and some granola to the frozen waffle cones.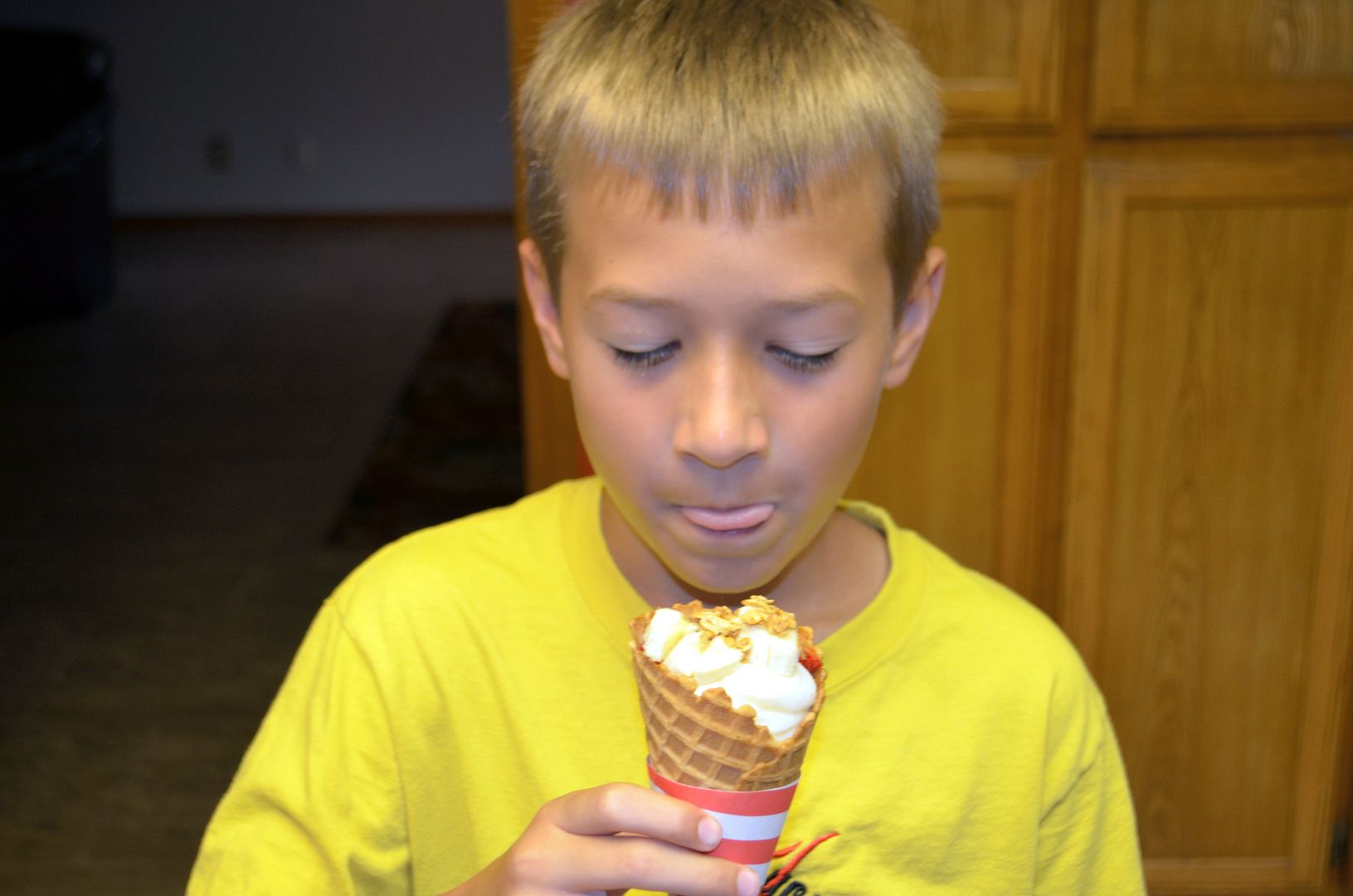 It was really delicious.  Since I used Greek yogurt and fruit, I felt like it was a nutritious breakfast, even though the yogurt cone was a bit of a treat.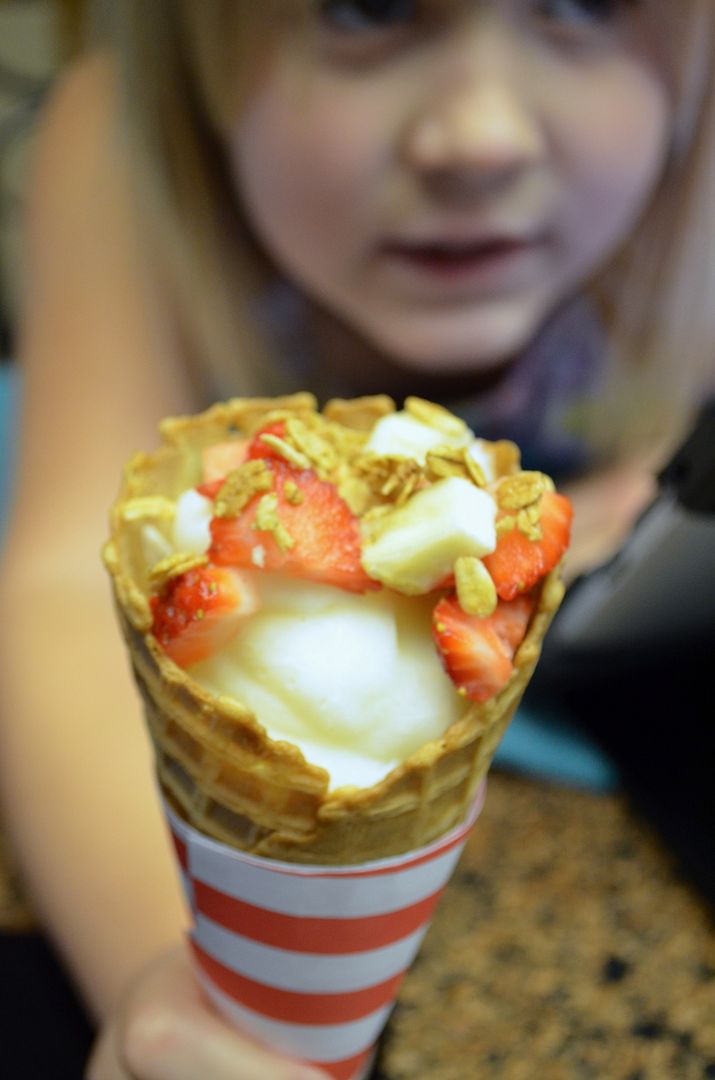 The best part, though, was seeing their smiling faces when they came into the kitchen and saw that we were having ice cream cones…for breakfast.  It was a perfect way to kick off our summer of fun.