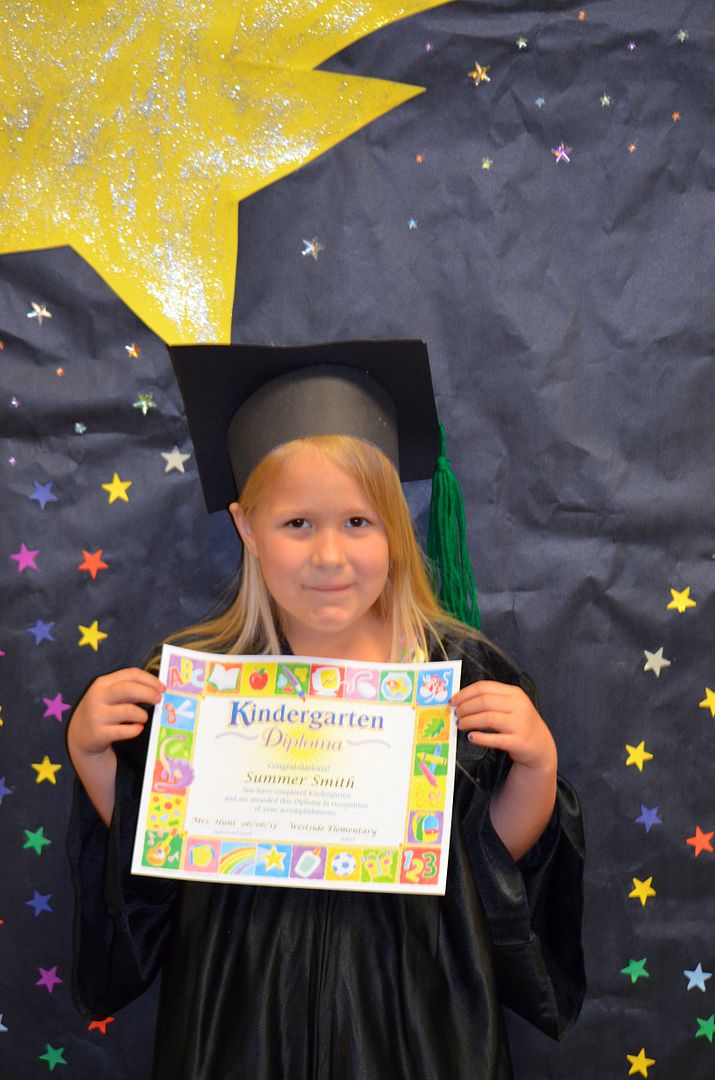 It has been an emotional week, filled with tears, laughters, and trips down memory lane.
On Thursday, my baby girl graduated from Kindergarten.  So, of course, we had a party Wednesday night.  It was a simple event with pizza, cake, and presents.  Sunshine girl was mostly excited about the presents.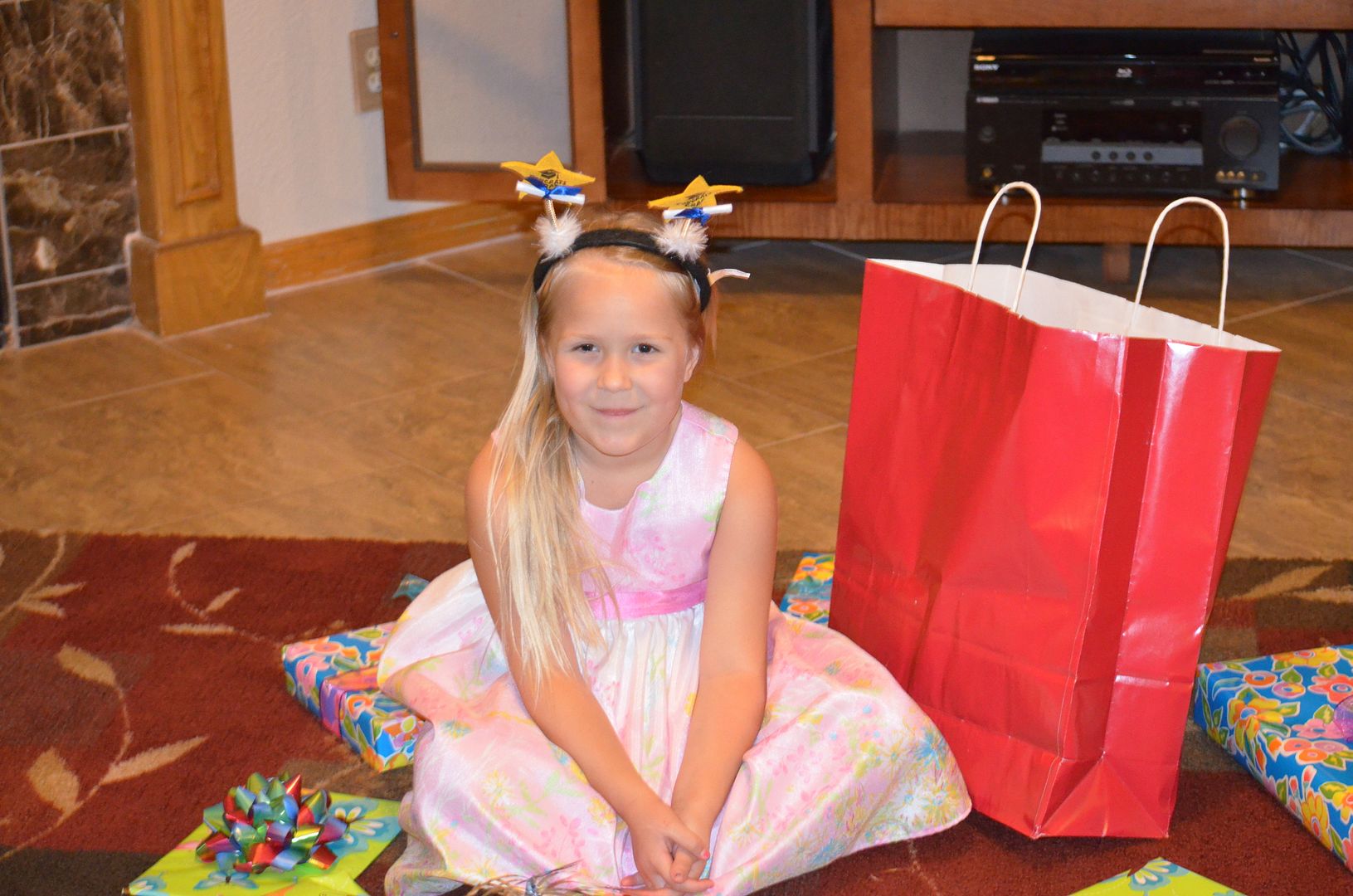 By the time that Thursday morning rolled around, she could hardly contain her excitement.  It was her day, and she was ready to shine.
I was so, so proud of her as she walked across that stage.  We cheered, quite loudly, for our sweet Summer Lovin'.  She endured so much pain and suffering this year.  The fact that she walked across that stage with a huge smile on her face was a major accomplishment.  We all felt it for her.  We all felt it for all of us. Like I told my sister, "Summer is not just my baby.  She is our baby. She is the last of the fabulous five to walk across that Kindergarten stage."  I guaranteed her that she would be brought to tears.  I think that she waited until Friday, but the tears did flow.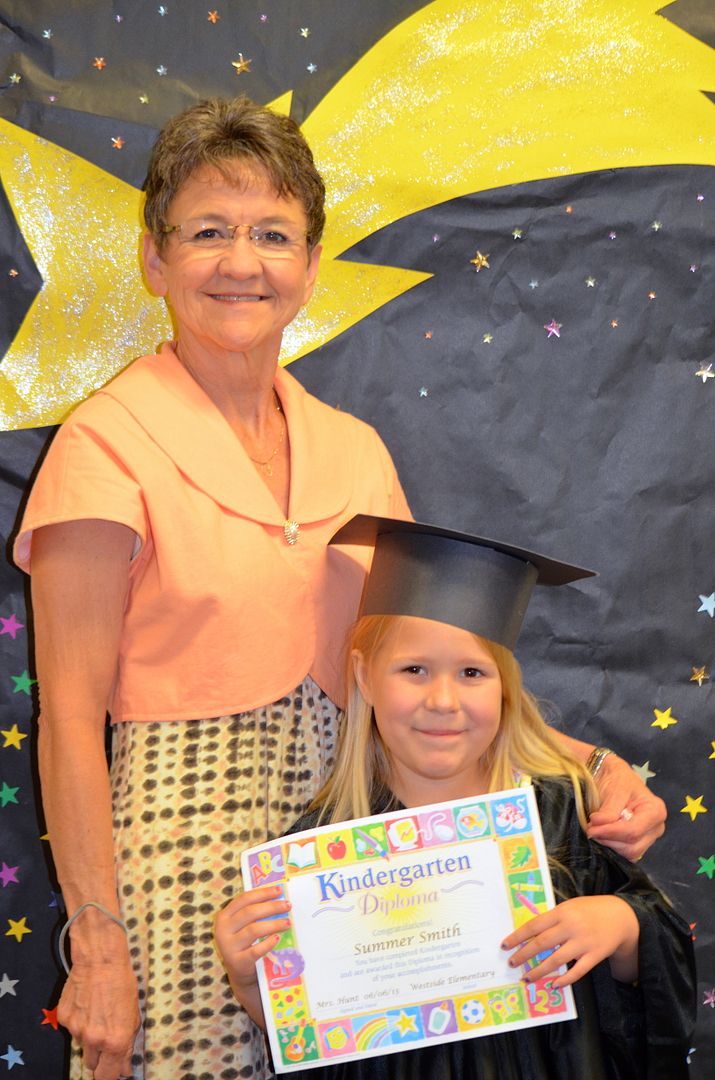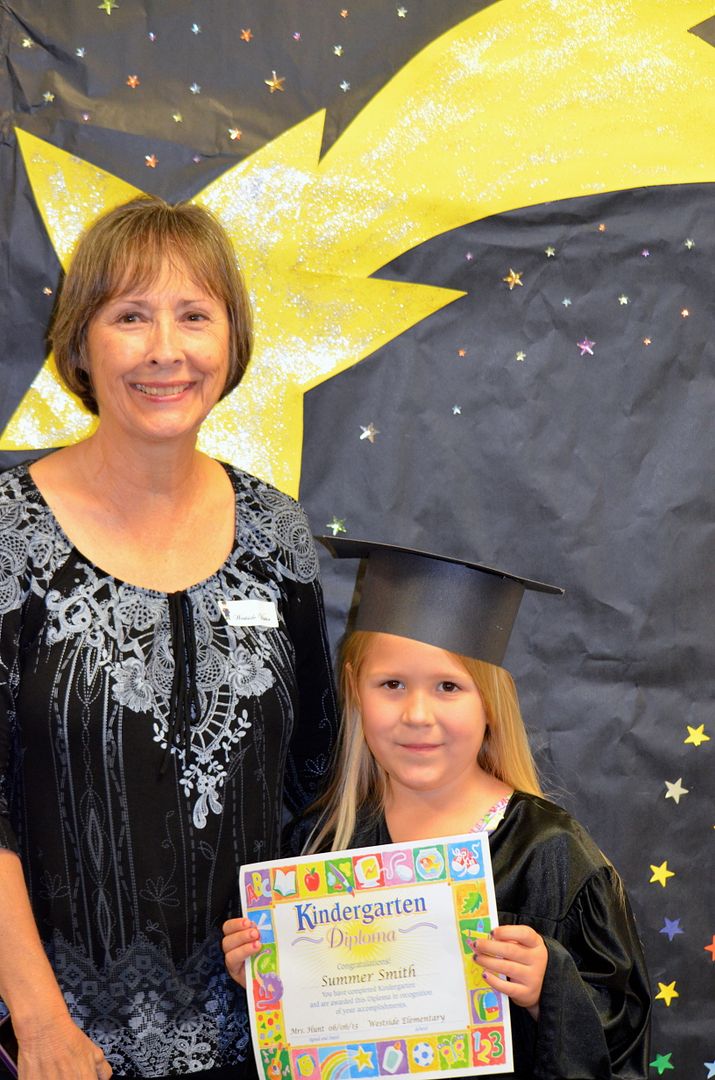 Summer told me later, "Mommy, all of the Kindergarten teachers were crying."  Yes, yes, they were.  Summer's teacher is leaving us to go to another school district.  We are losing a true gem, and I hope that they know what they are gaining.  I still cannot think about her departure without crying.  She is a special teacher, a wonderful person, and an amazing friend.  Our lives are better because we were blessed with having her as a Kindergarten teacher for Emma, Ethan, and Summer.  As I told her, "We might leave your classroom today, but you will never leave our hearts."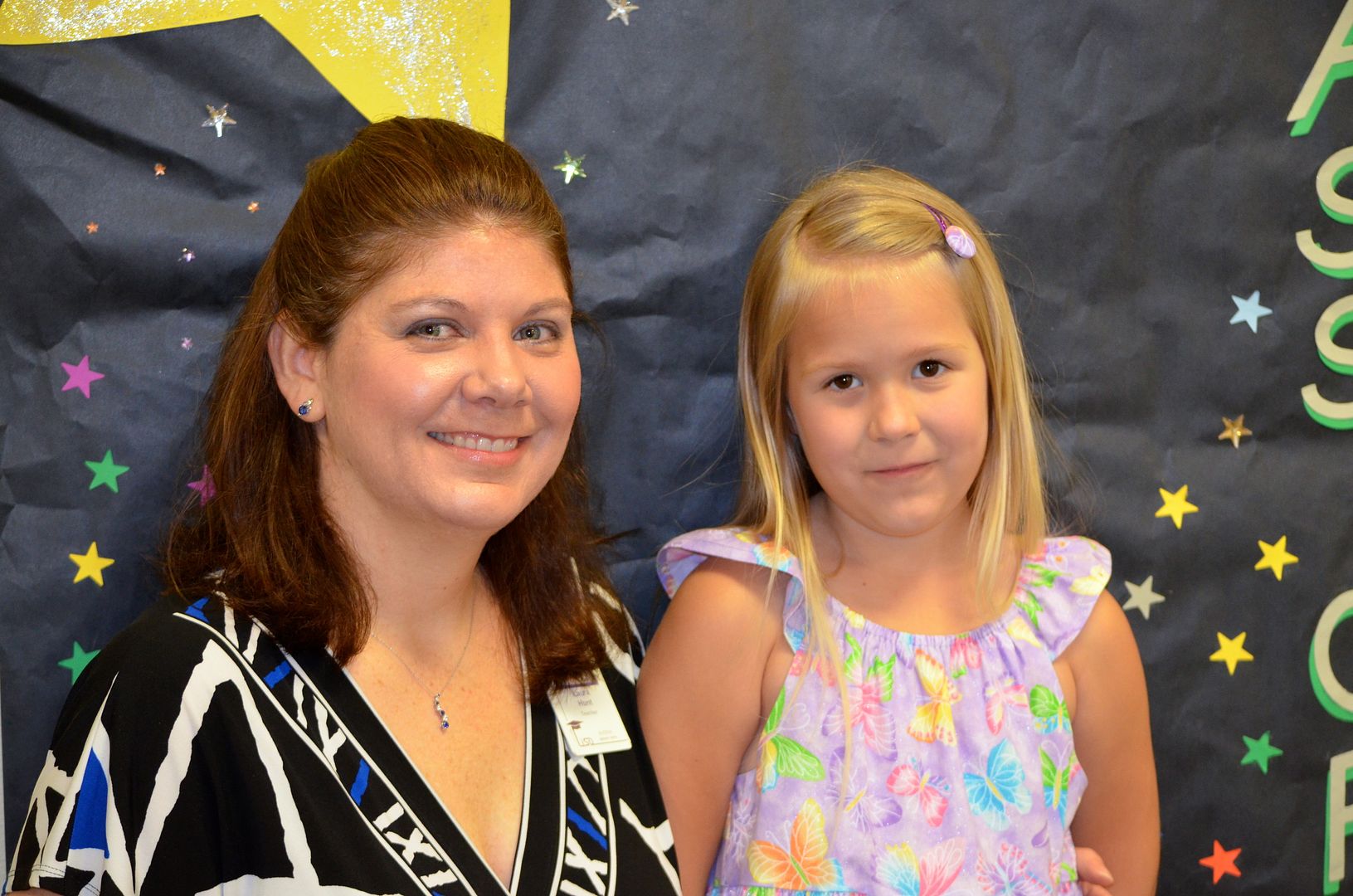 For today, though, we celebrate the fact that our baby girl is a Kindergarten graduate and has been promoted to first grade.  We are so incredibly proud of her!