On Good Friday, we were all dressed and ready for the day.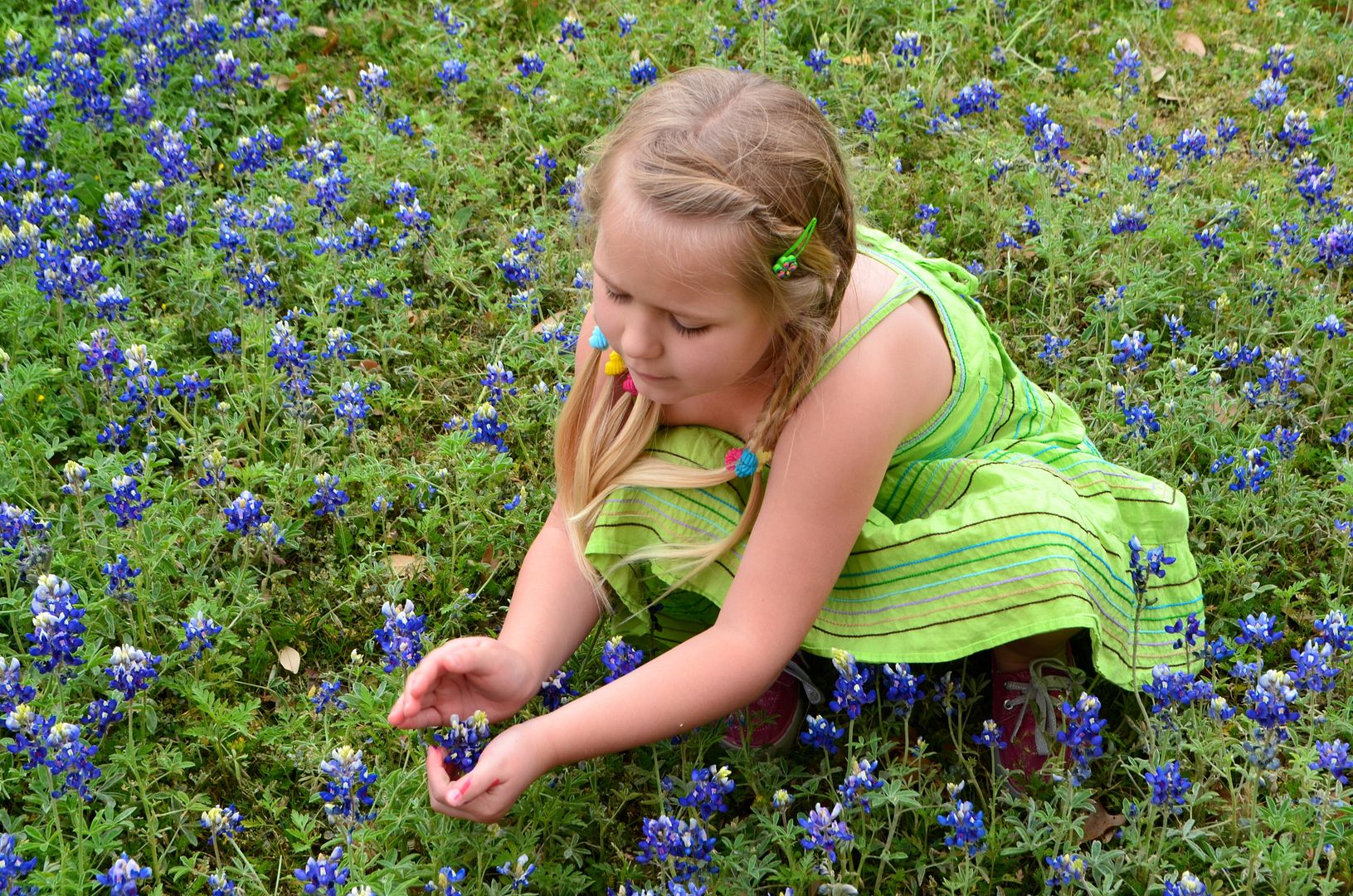 I had incidentally picked out beautiful shades of blue and green for the littles when I remembered that we needed to take our annual Bluebonnet pictures.
Typically, we go to a beautiful field of Bluebonnets, but for this trip, I decided to just drive up the road to our school.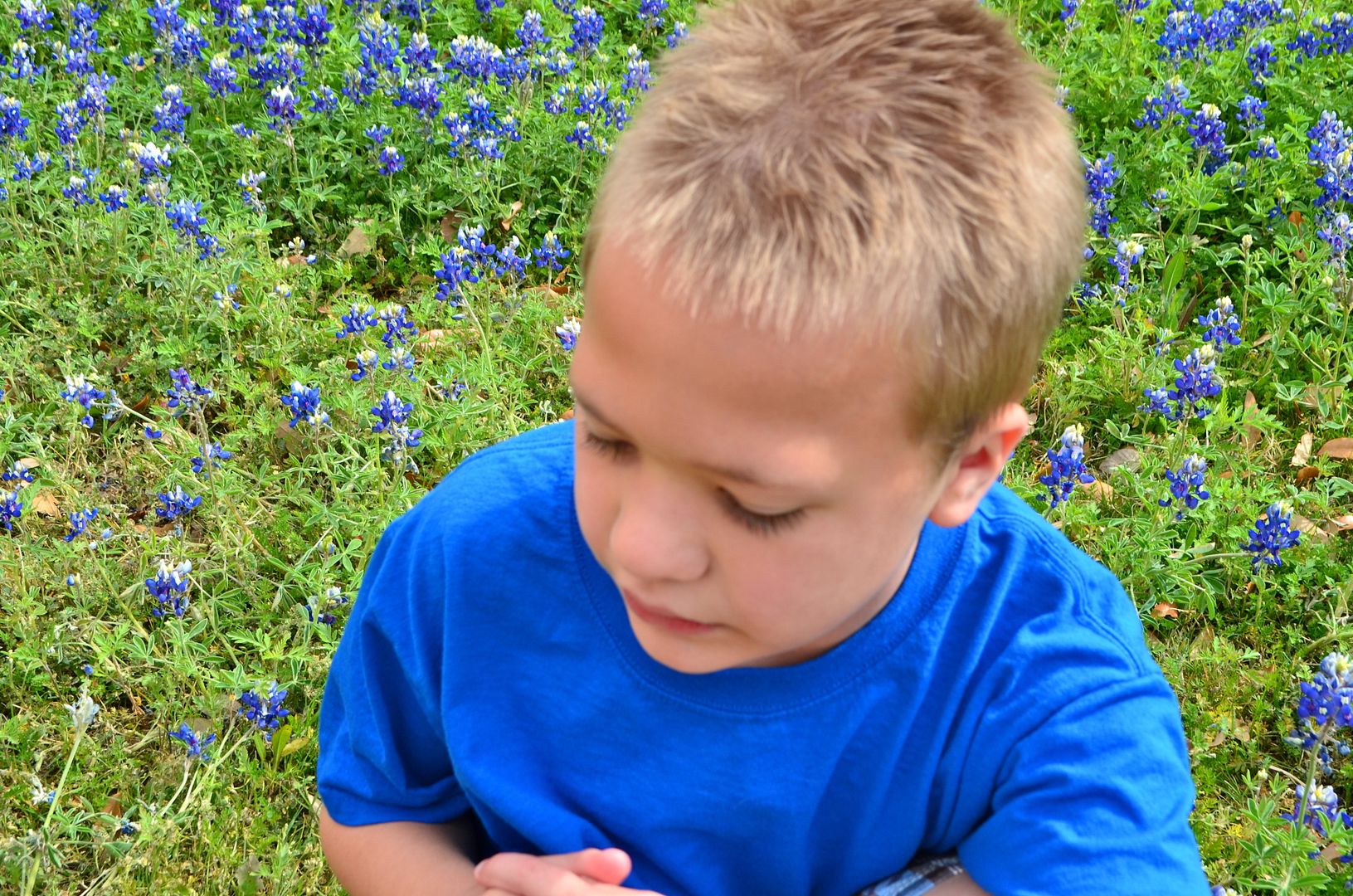 There is an annual tradition there where the 1st graders have a Texas day.  One of the rotations is outside where they are given Bluebonnet seeds to stomp into the ground.
Over the years, it has produced a beautiful patch of bluebonnets in the landscaping.
Each year when they start blooming, it makes me smile.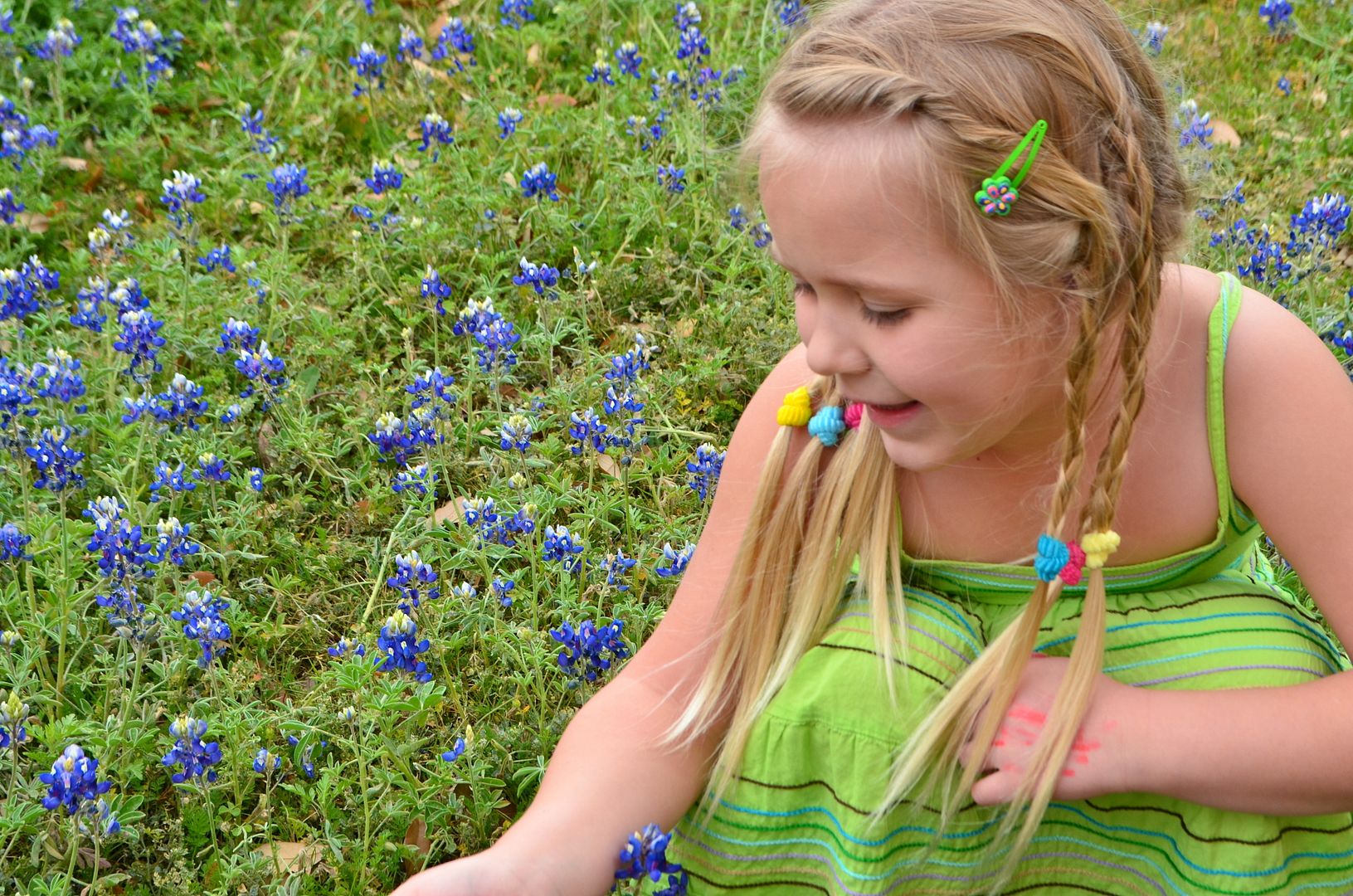 It was a perfect way to start our Easter weekend because Bluebonnets, spring, and Easter are all about new beginnings, re-births, and fresh starts.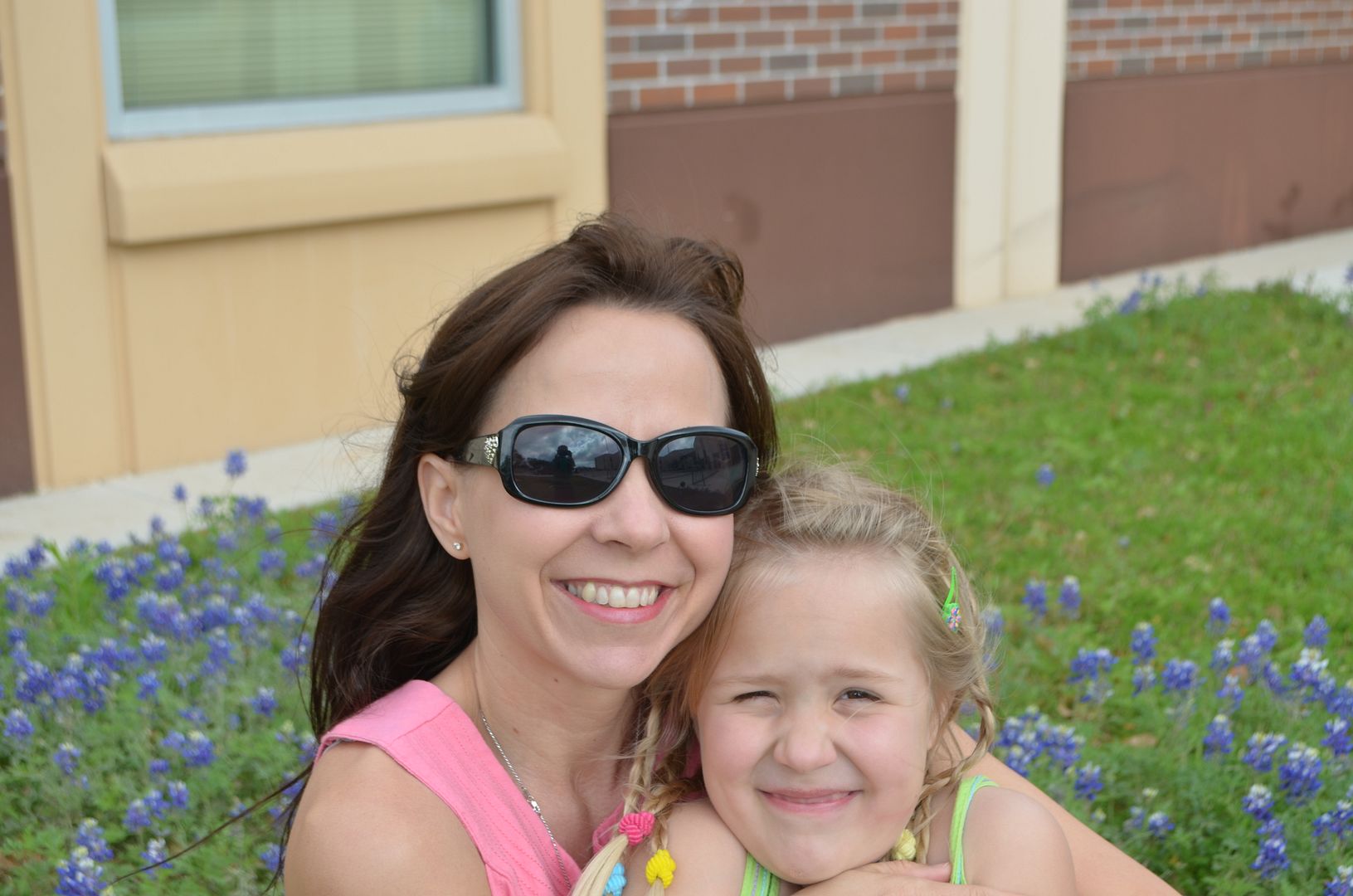 While it is not necessarily one of the littles' favorite traditions, I love that they do it for me.
I also love that, even though the picture-taking is not their favorite part, they still get excited every year when we spot our first Bluebonnets.
They know that it makes me happy, and, by extension, it makes them happy, too.