My heart grew a little bigger today.
Actually, it all started last week when I received a note home from school.  I read it, smiled, got tears in my eyes, and sent a quick text to Ethan's teacher.  I am not sure if she knew exactly what she had done.  I am not sure if she knew exactly what it would mean to our family.  I am not sure if she even knew the powerful message that she was sending.
This year, an anti-bullying club was established at our school.  The purpose behind it was to spread a culture of kindness.  We believe that if we spread kindness, even to the bullies, probably especially to the bullies, then maybe, just maybe the bullying will eventually cease. In order to get into the club, you have to prove that you spread kindness in all that you do. You have to be a good example to the other students, always be there willing to lend a helping hand, and, in general, just be kind to each other.  The teachers in grades K-2 keep track of their students acts of kindness.  After they do 5 kind things, they are then submitted to the club.  I had told Sean, "Well, if kindness is what it takes, Ethan should easily get into the club."  I did not know, however, if Ethan would completely understand what it meant or if he would do the things that would merit a kind act for the sake of the paperwork.  I knew that Ethan getting into the club would send a very powerful message to his class, to the school, to everyone.
As close as I am to his teacher, she did not tell me that she was keeping track of Ethan's acts of kindness. Why should she?  To her, Ethan is another student in her class, capable of as many wonderful, amazing things as all of the other students.  As I have said many times, she is magic.  She and my Ethan go well together.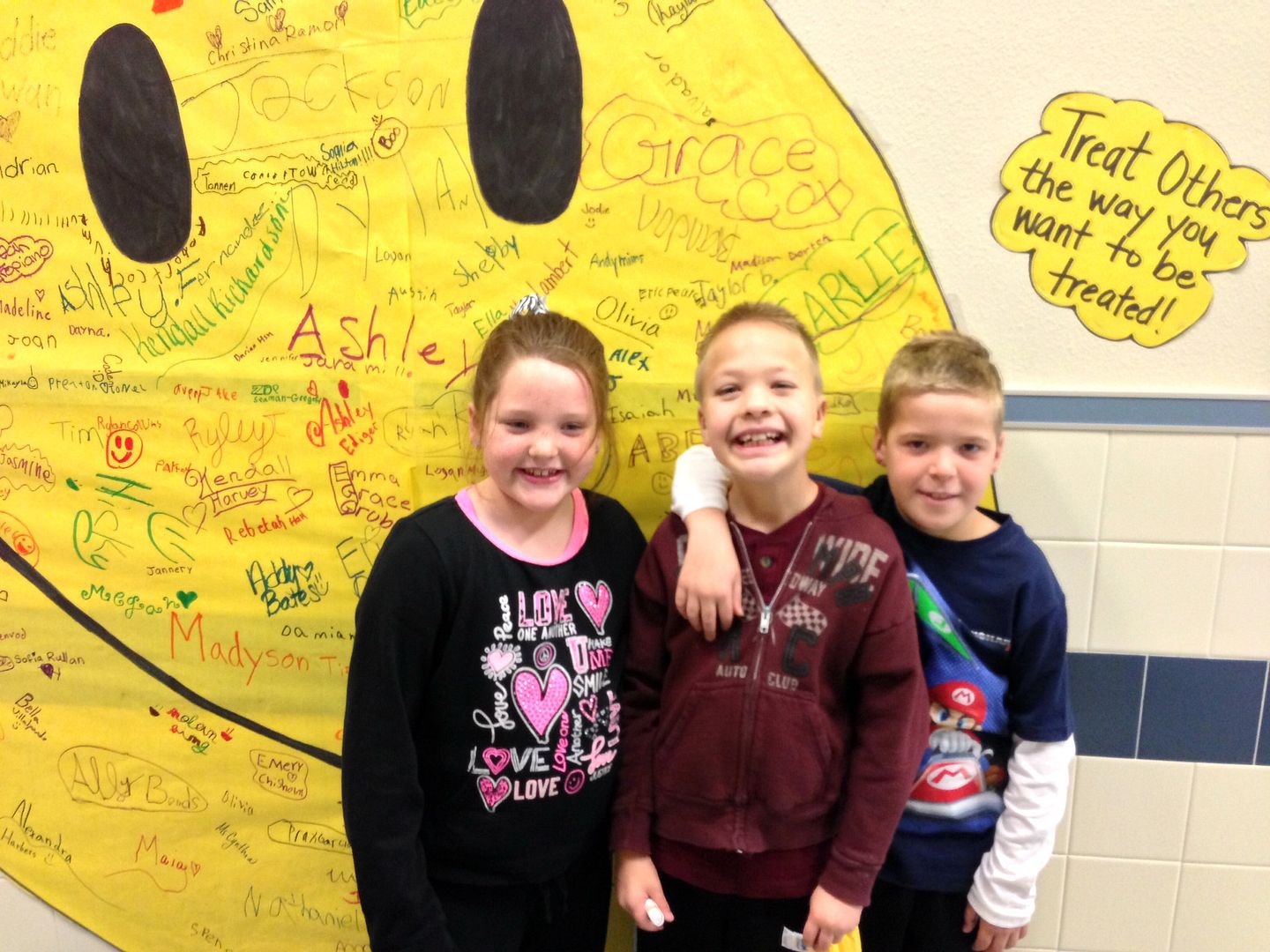 I am so proud of Ethan.  I was a substitute teacher in 2nd grade today, so I was in the classroom next door to Ethan's classroom whenever his name was called for being one of the new C2 members.  A few minutes later, I saw Ethan and two of his friends going down the hall.  Within seconds, his teacher was in my classroom saying, "Mrs. Smith, come here!" We both ran into the hallway in time to see Ethan and his two friends walking up the stairs together.  She told me that when Ethan heard his name, he clapped for himself.  We had a little mini celebration the day that I received the letter.  Gabriel is already in the club, so Ethan knew that it was a big deal.  His friends knew that it was a big deal.  Everyone knew that it was a big deal.  Yes, he is just another student in the club. But, the message that he is capable of sending is a truly powerful one – Kindness Transcends Words.