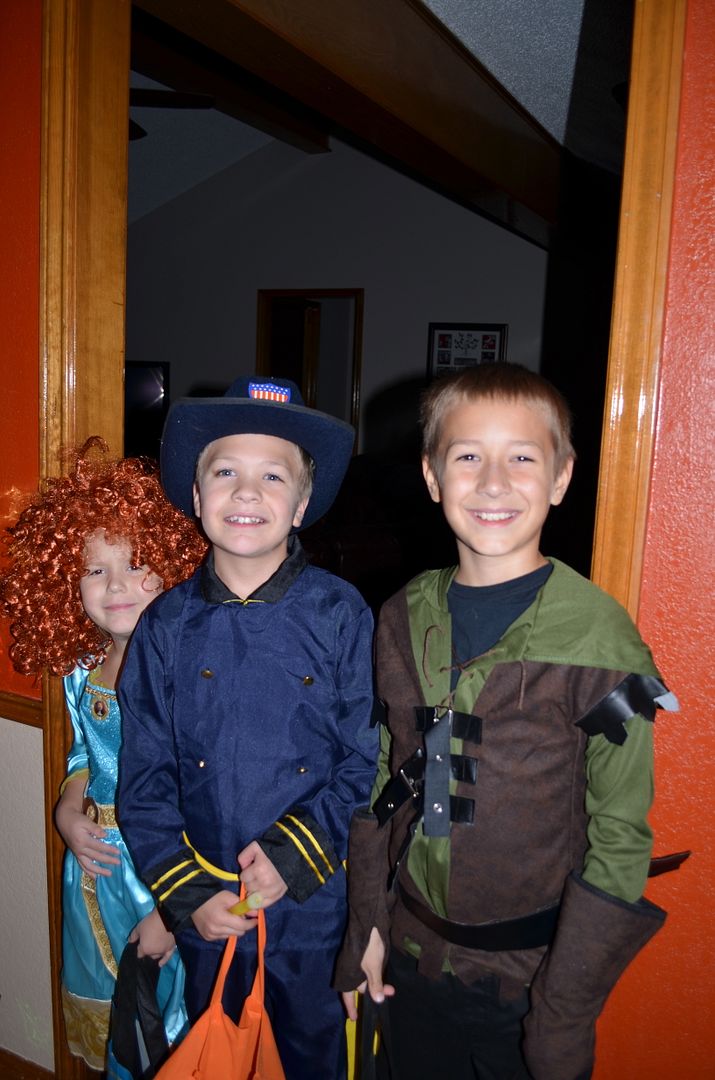 Yesterday was hard on this momma.  I do not like for my little to miss special events/celebrations.
Gabriel had already been sick on his birthday this year, and my dad had been sick on Summer's birthday.  Those days were very hard because, as moms, we try so hard to make every single moment so special for our children. I am learning, however, that life happens, and there is nothing that we can do to prevent that.  It is good for me to sometimes slow down and realize that I cannot control every memory, though.  Some of the best memories just happen all on their own.
When I look back at yesterday, I am sure that it will be one of the most vivid Halloweens that I will ever have stored in the video in my mind.
There was cuddles and sibling love and family and food…and memories.  And, all of those things adds up to a pretty spectacular day.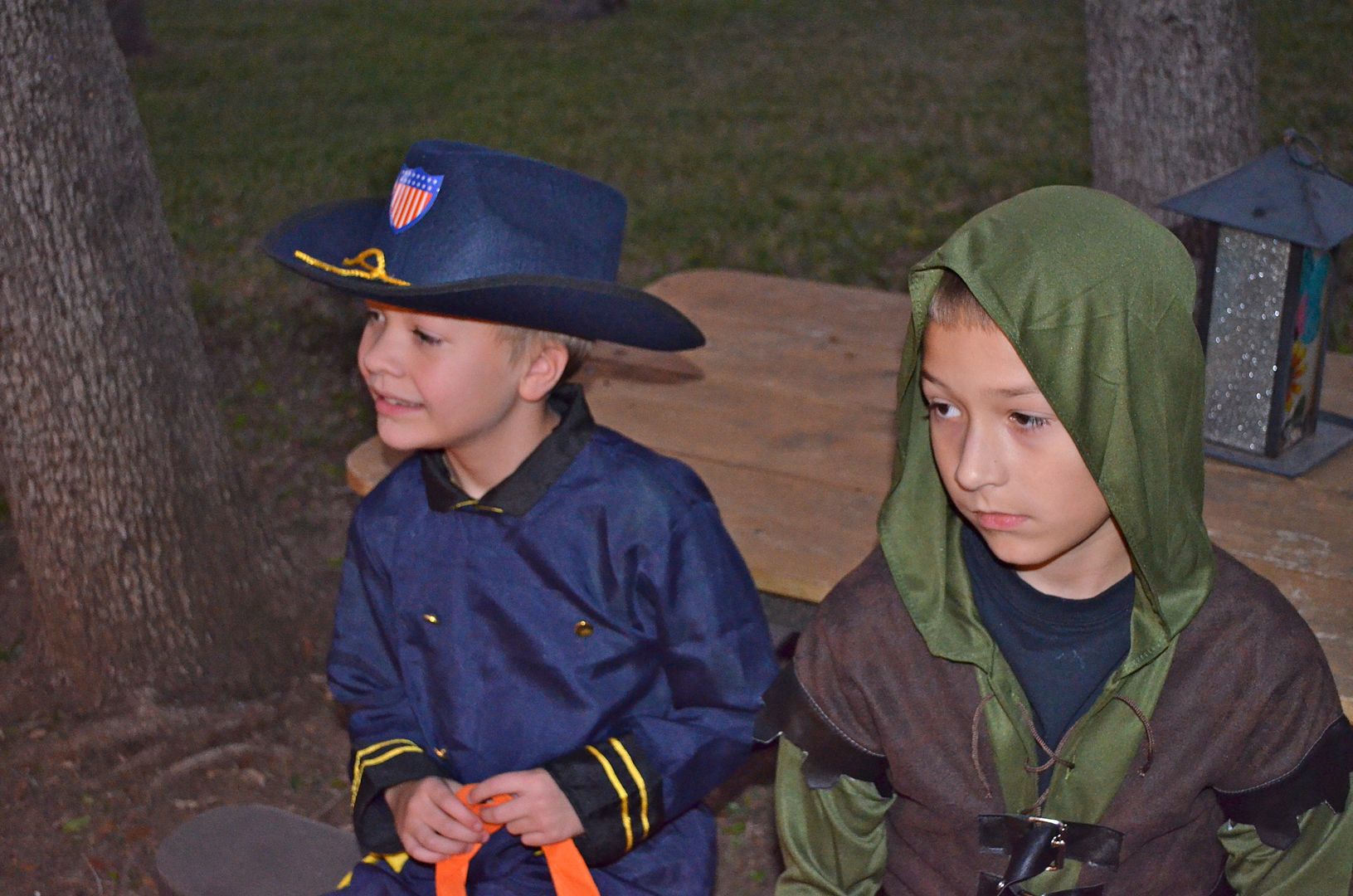 I had already prepared almost all of the food for our annual Halloween dinner.  There was chili, beans, rice, fresh salsa, and tons of chips.  My sister's family came over and made themselves a plate to-go.  No, it was not the sit-down, visit around the table kind of meal. But, for this Halloween, it was what worked.  And, sometimes just going with the flow of what works is the best possible solution to any dilemma.
Ethan was healthy all day, and he was so excited about the night's festivities.  Watching his little face, so eager and full of life, made the day turn around very quickly.  He had patiently entertained himself for most of the day yesterday while I took care of his siblings.  When I asked him if he was ready to trick-or-treat, his eyes lit up, a huge smile appeared, he pumped his little fist in the air, and he said, "Yea!"
Gabriel had been fever-free all afternoon, so we allowed him to decide if he wanted to go trick-or-treating. His smile gave us his immediate answer.  He was happy to get dressed up and go, but it was clear that he was still a little weak and tired.  He made it through the night, though, and I am sure that he will remember the Halloween of 2012 for many, many years.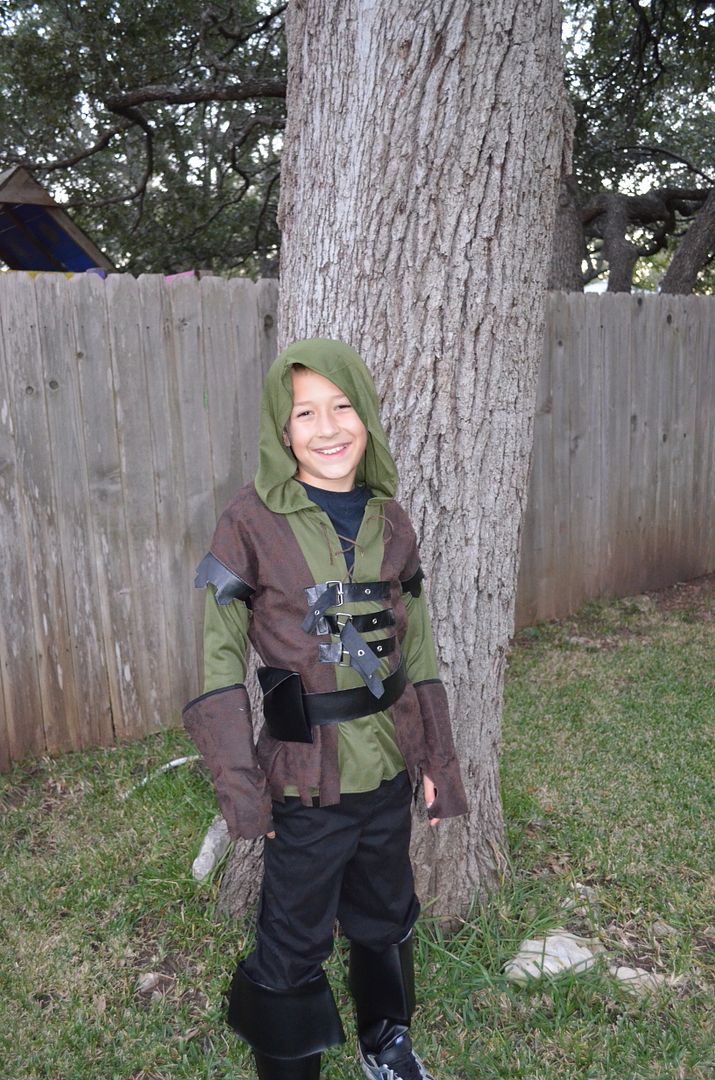 Summer was still so sick.  She wanted to stay at home with me.  She took herself to our room and went to sleep during dinner, and she was still sleeping soundly when Sean and the boys left.
When she woke up, though, the tears started.  She suddenly wanted to go trick-or-treating "to just one house". Of course, I wanted to make my baby happy, so we quickly dressed, called Sean, and had them all meet us right down the road.  She put on a brave face and made it to about 5 houses.  When I bent down and asked her if she wanted me to carry her home, she eagerly accepted the offer.
No, it was not the day that I had planned.  But, at the end of the day, everything was just as it should be. There were tired, happy littles who will have the memories of this Halloween in their own little videos in their minds.  And, I have a feeling that, when they play it back, they will like what they see.