Sean is an amazing father.
I remember when Gabriel was born, as I fell more and more in love with Gabriel, I fell more and more in love with Sean, too.
There is nothing like watching your husband become a father.
So, when I walked around the corner at school last Friday and saw Sean carving pumpkins with Summer, my heart fluttered a little.  I could not stop smiling.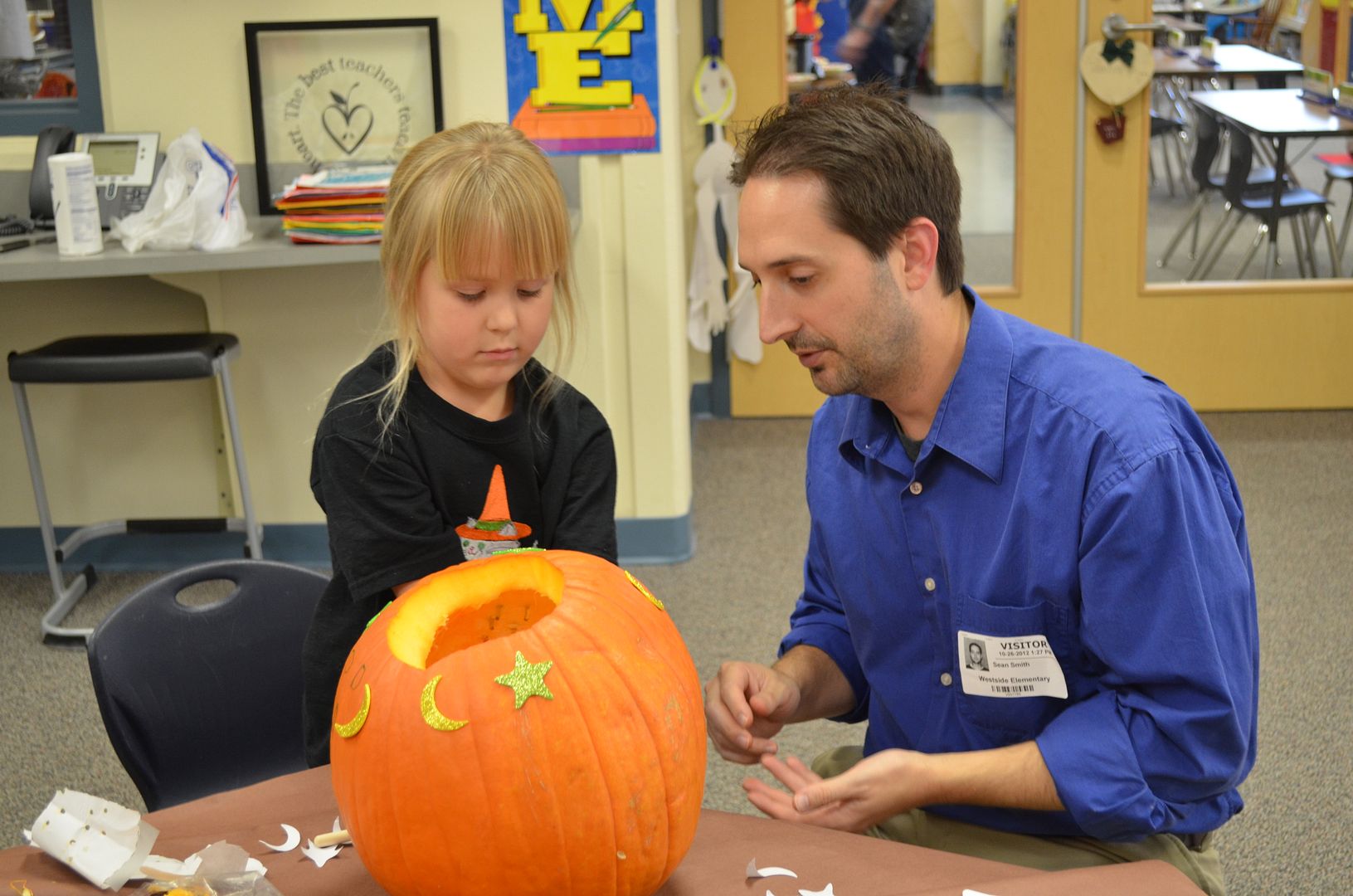 She was so cute, so happy to have her papa by her side.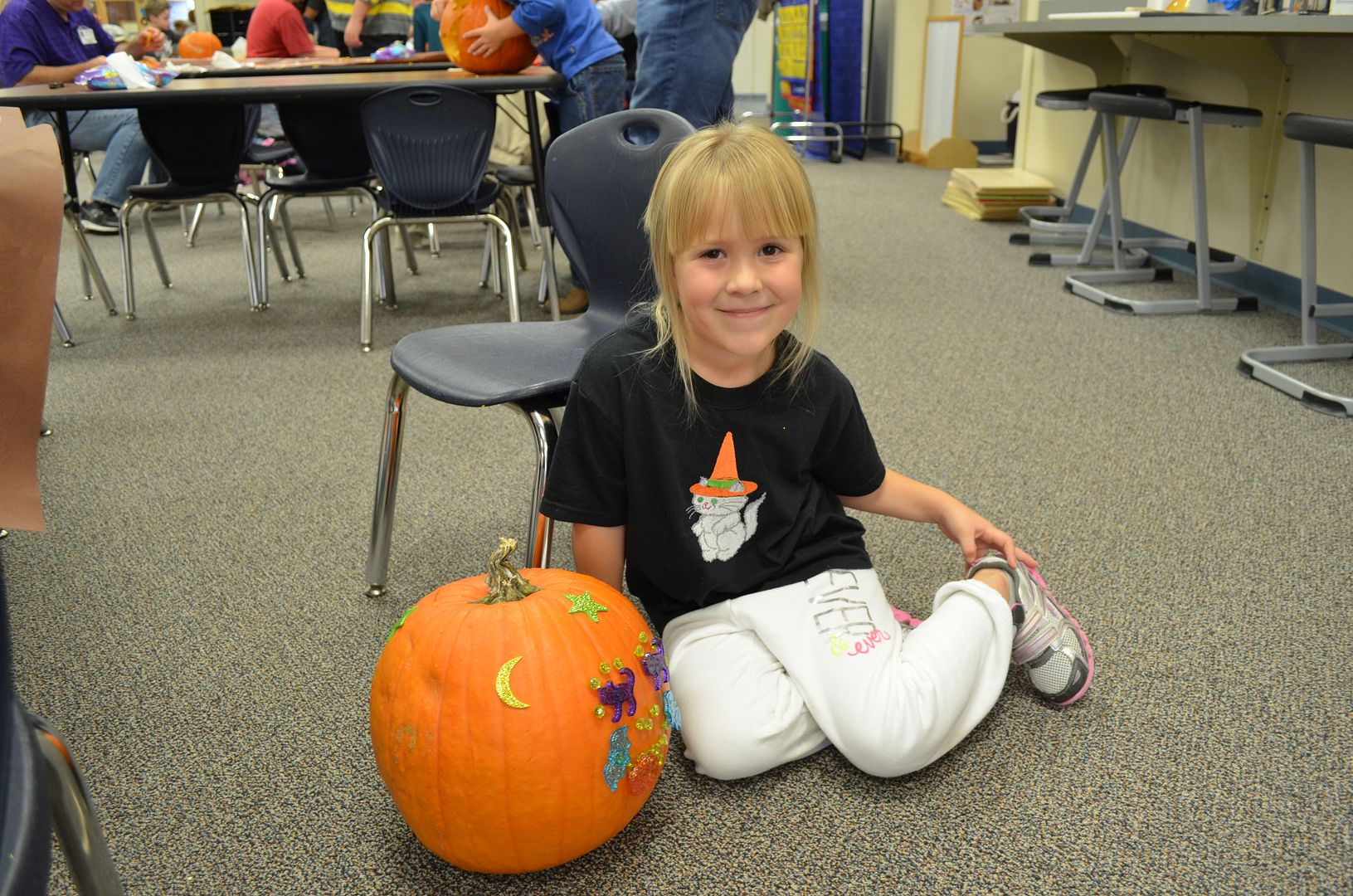 Sean worked that morning and took off in time to make it to the pumpkin carving.  He was one of the last 4 fathers to arrive.  Each child waited on the mat in their classroom until their father arrived.  I asked Summer if she was getting worried or sad that Papa would not show up.  She looked at me like I was crazy and said, "No."
She knew that her papa would never, ever let her down.  She believes in him.
There is a good reason for that.