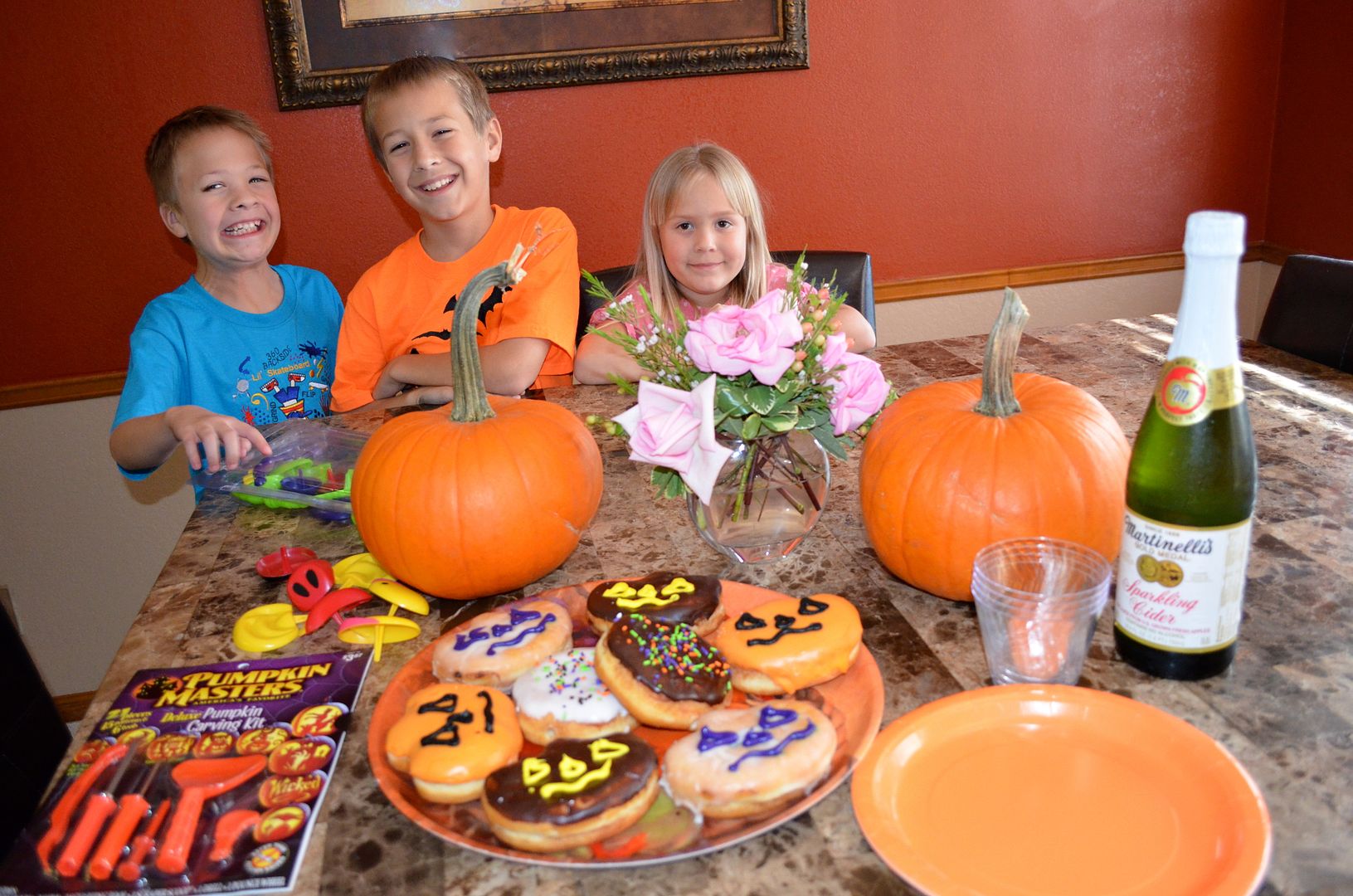 We have had a busy, fun few days.
It is Red Ribbon Week at school, which is always fun because there is a different dress up day each day.
I decided that we would celebrate Halloween Eve yesterday by having a little pumpkin carving party.  I ran to the store to get sparkling cider, doughnuts, and a pumpkin carving kit. I had it all set up so that we could have a little celebration right after school.
That is when I realized how quickly things can change.  Gabriel came home feeling a little off.  He tried his best to put on his smiling face but soon asked if he could go take a bath.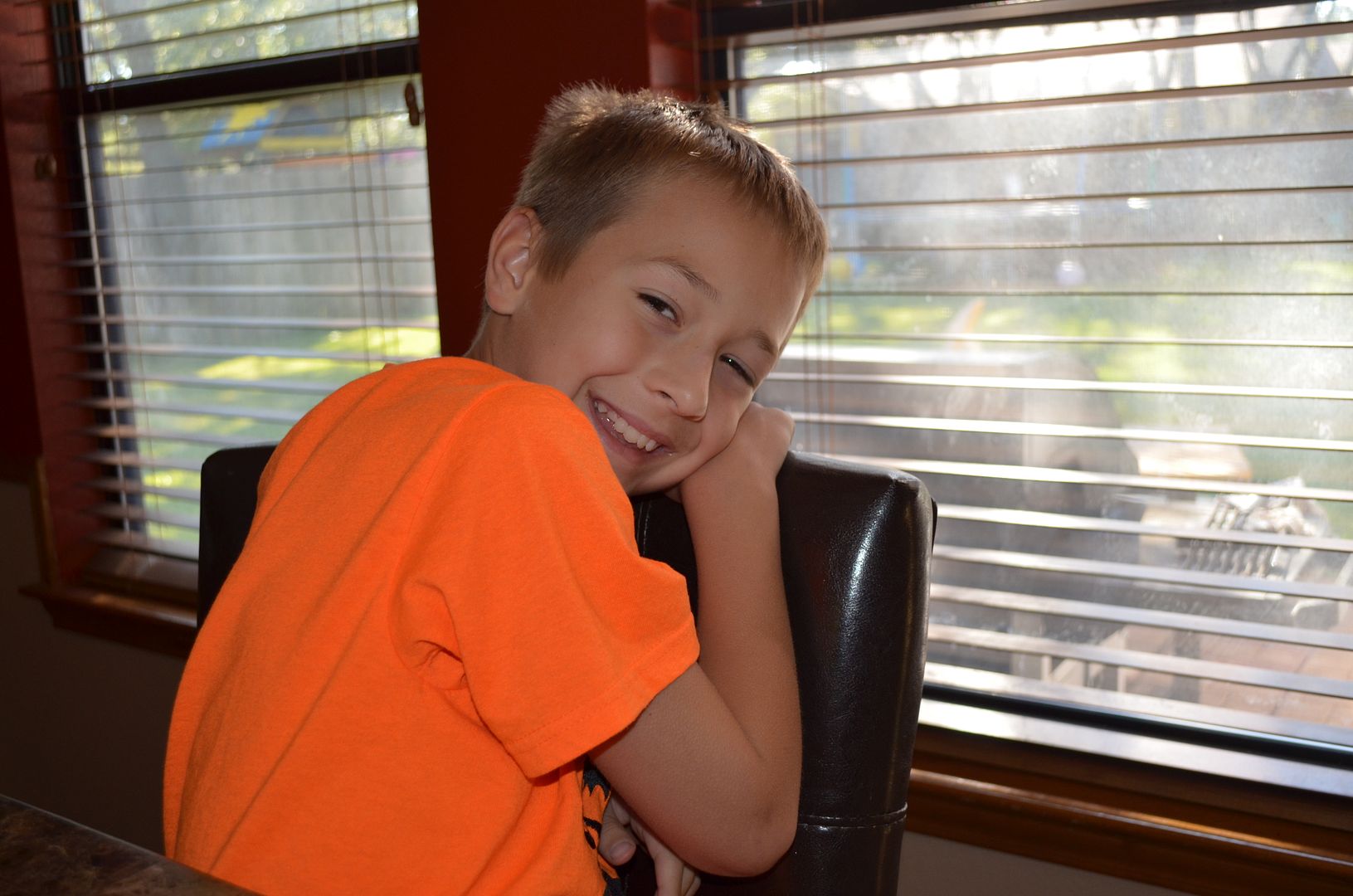 Summer was the next one who started to fade.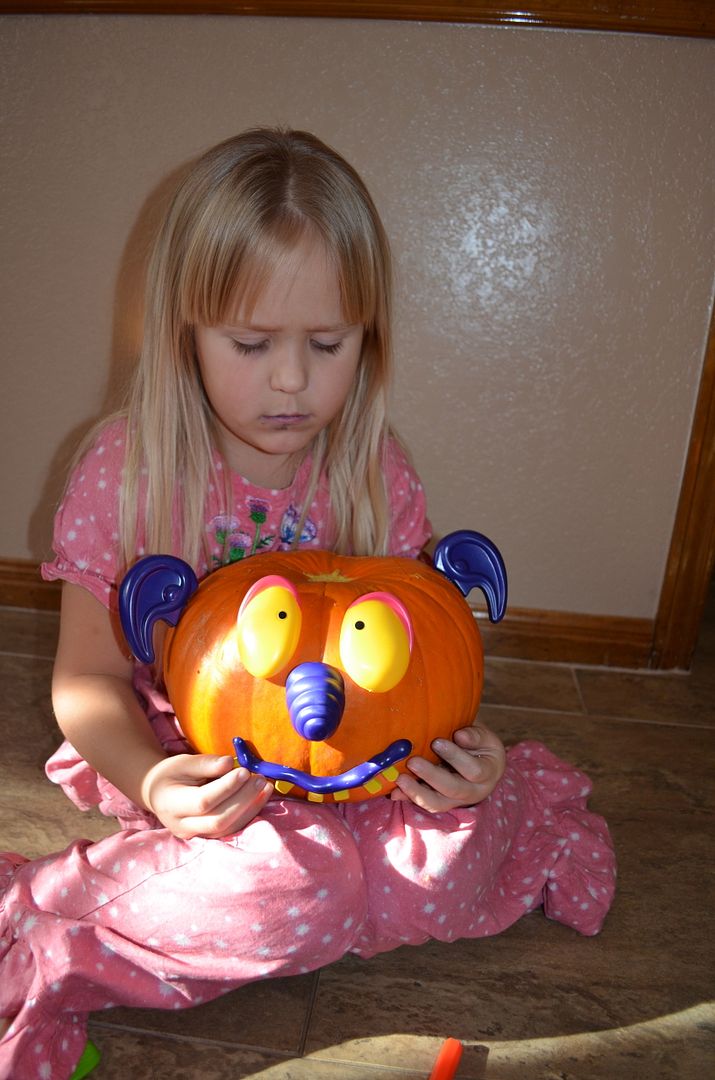 Ethan was the last man standing, and he happily carved away.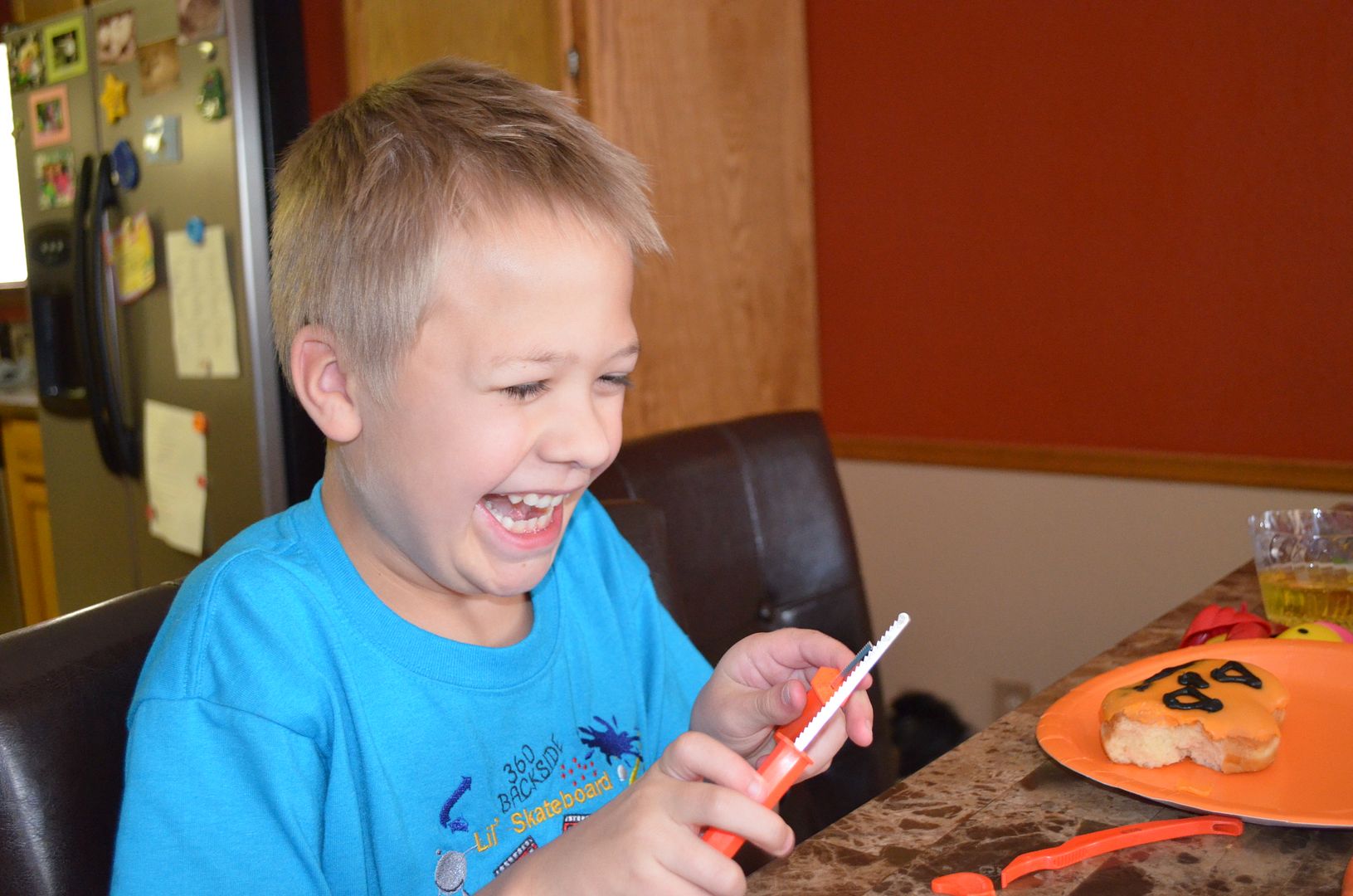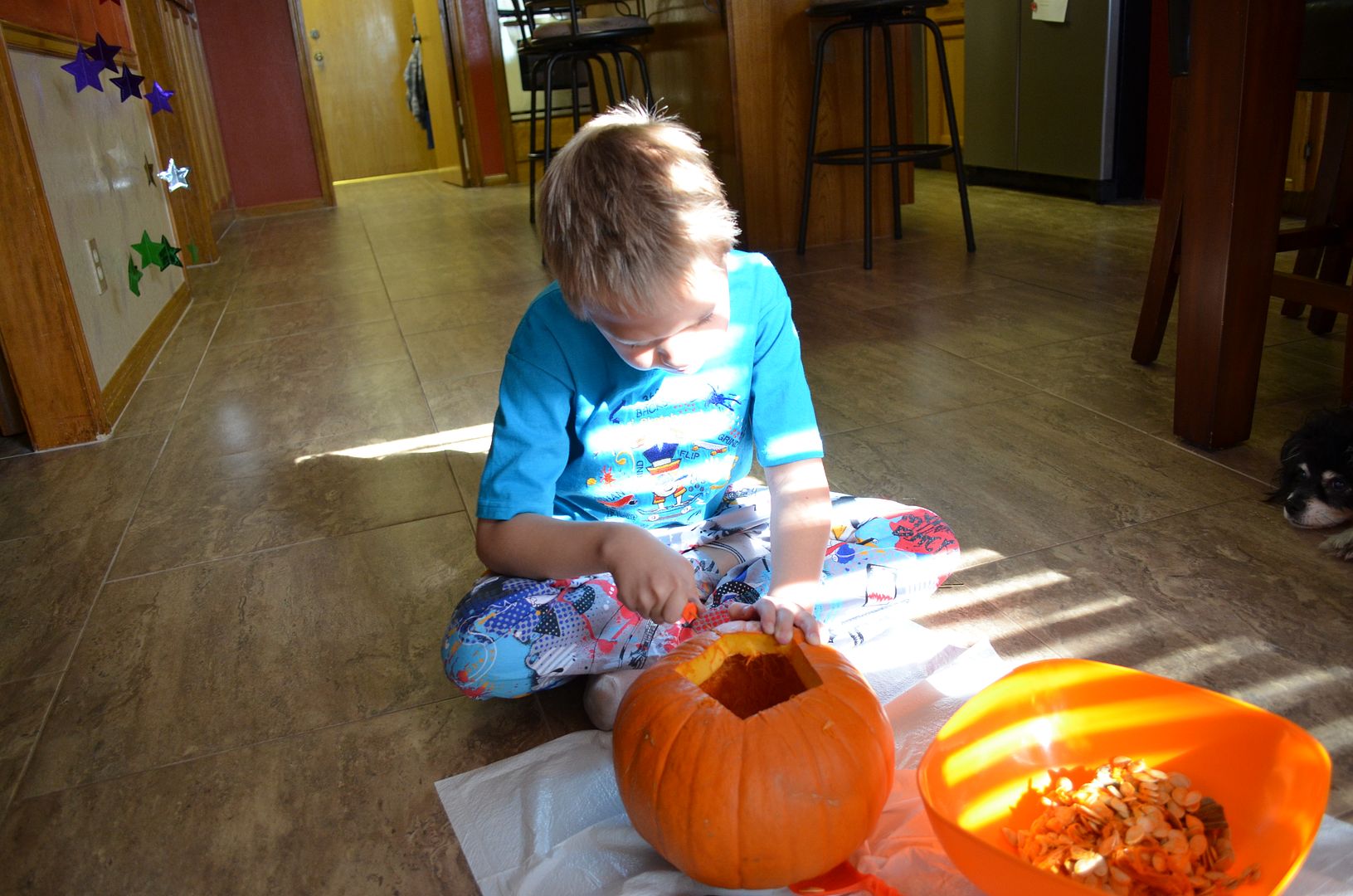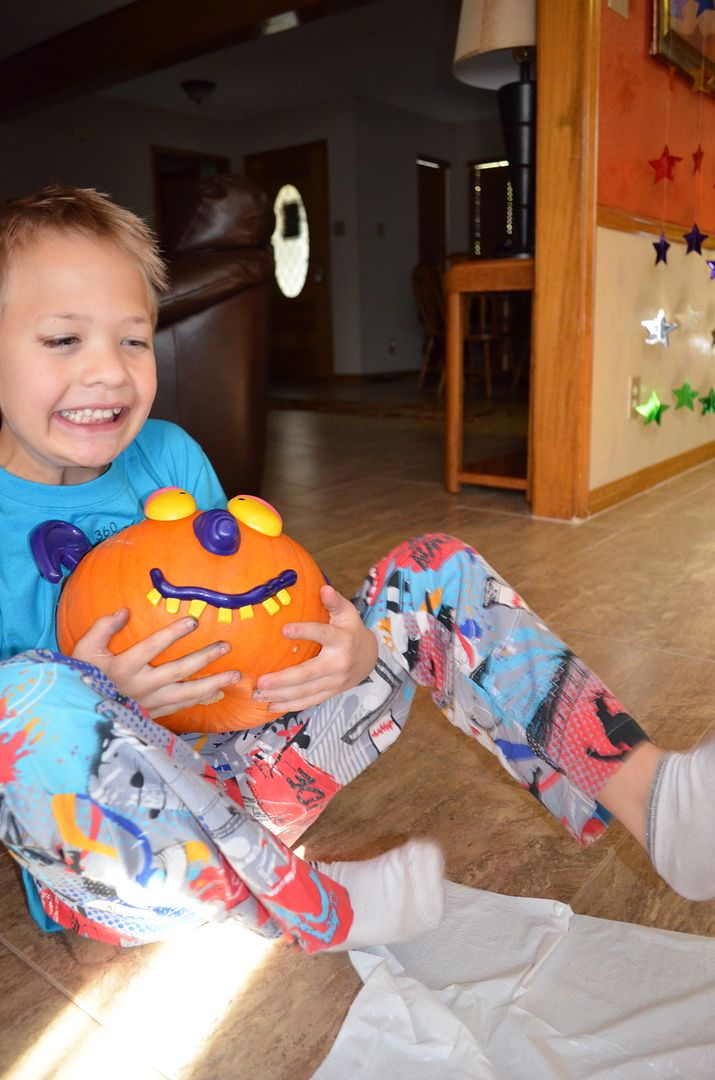 Within an hour or so, Gabriel and Summer both had a headache, fever, chills, and a sore throat.
We are all home this morning, waiting for the doctor's appointment to see what the verdict is.
Here is a little preview of their costumes, just in case trick or treating is not in the cards for us this year.
Summer is Merida from Brave.
Ethan is a General.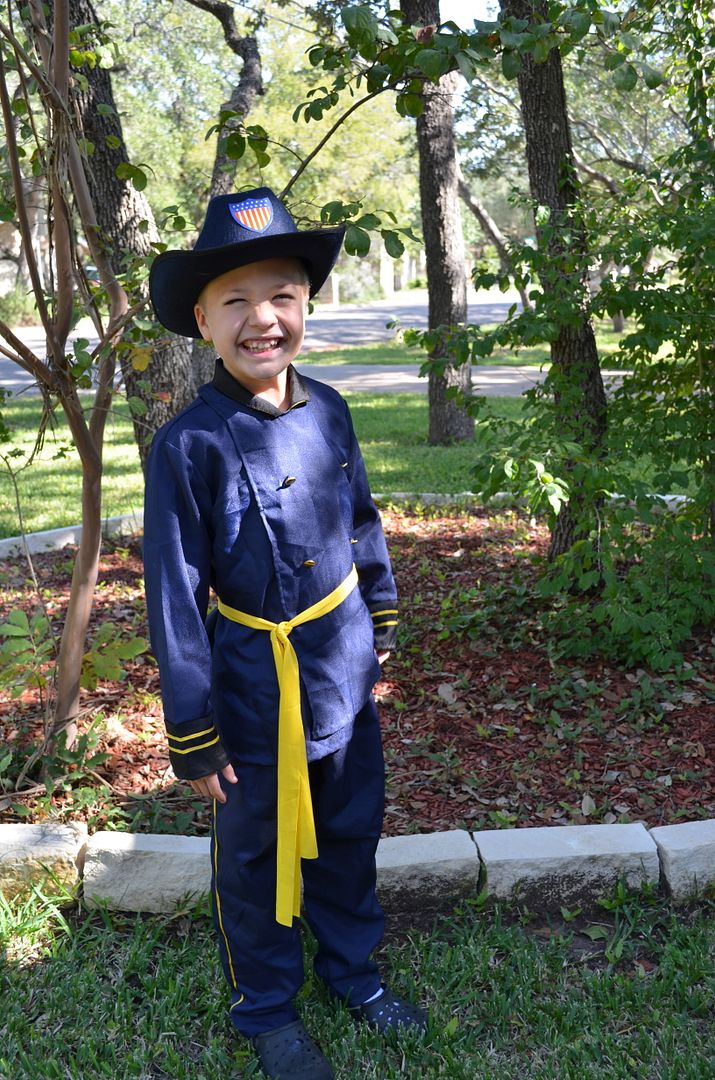 Gabriel is Robin Hood.
Of course they are sad that they are sick on Halloween.  Their nonna has promised to bring them treats if we cannot get out tonight.
This is certainly not the way we had envisioned our Halloween.  We were supposed to have a Character Parade at school, our report card celebration for lunch, our traditional Halloween dinner with family tonight, and trick-or-treating.  However, just as with all things, we will make the most of the day, celebrate as much as we can, and make memories, one way or another.
Happy Halloween!