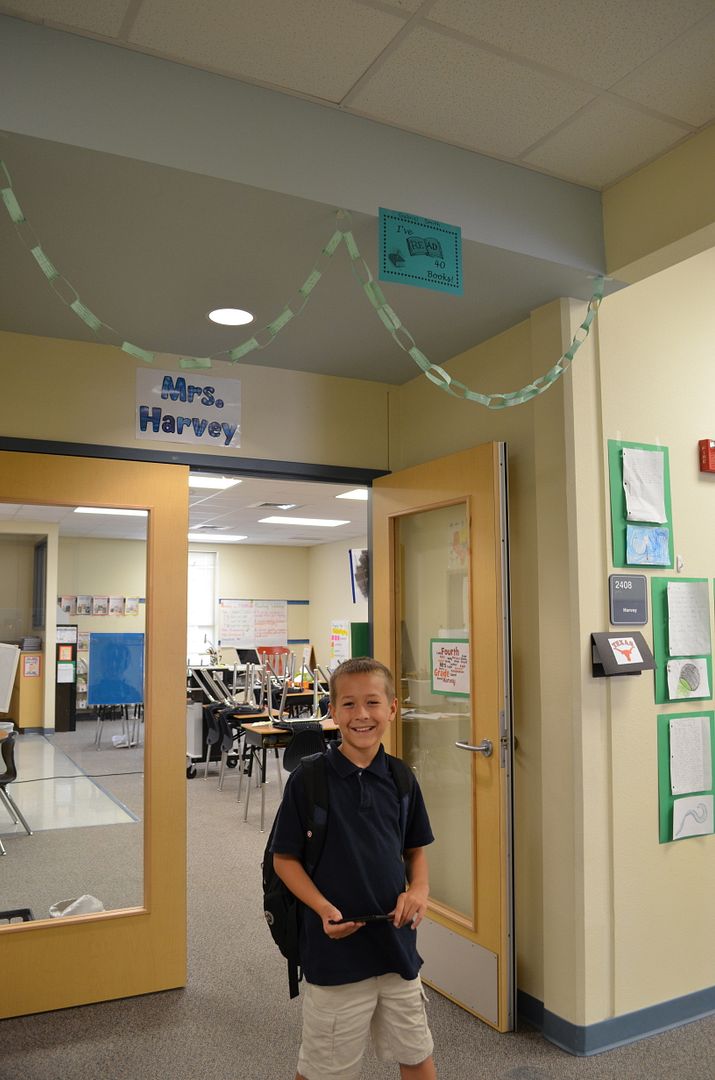 Gabriel accomplished something pretty great today.
And, I could not let the night get by without sharing.
The second week of school, all of the 4th graders were given a challenge.  Their teachers wanted them to each read 40 books, of various genres, by the end of the year.  Books longer than 350 pages would count as 2 books.
We knew that Gabriel could read that many books in the matter of months, so we gave him a different challenge. We told him that we would buy him a Kindle if he finished reading the books by Thanksgiving.  We knew that a Kindle would be something that would be a great reward because it just fit with the challenge – read books and get something that will help you read even more books.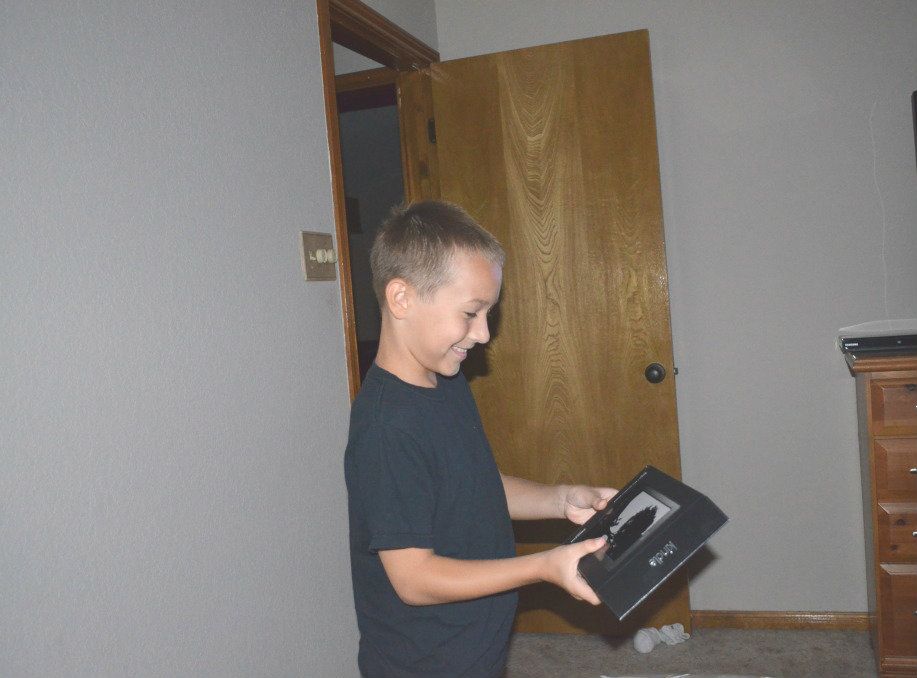 Yesterday, 3 weeks into the 36 week challenge, Gabriel finished his 40th book.  They were all chapter books around 200 pages each except for the informational and poetry ones, and three of them were over 350 pages.  To say that we are proud of him would be an immense understatement.
The fact that Gabriel never mentioned his Kindle made us even more proud of him.  The thought never occurred to him that, if he finished the challenge before Thanksgiving, he would receive the Kindle sooner, as well.
Sean called him into our room last night to tell him that he needed to bring his backpack because his teacher had emailed an assignment that needed to be completed.  Gabriel looked bewildered, but he did not complain.  He simply brought in his backpack and started looking through it.  The look on his face when he discovered his Kindle was simply priceless.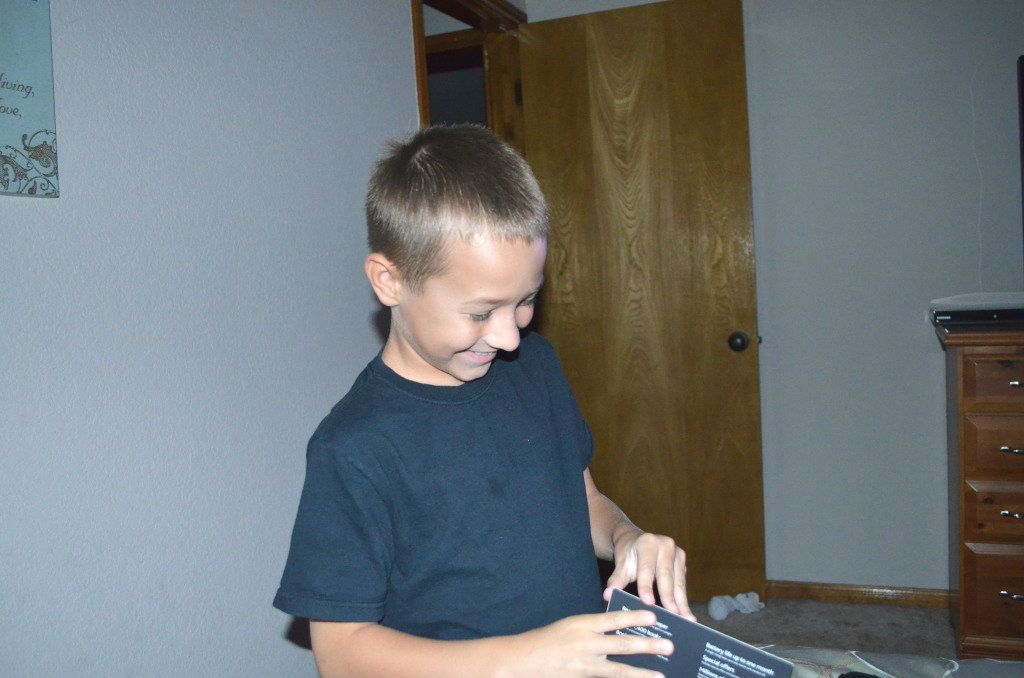 As if things could get better than that, his teachers made sure that the entire school recognized Gabriel for his achievement by having it announced during the morning announcements.  I was there substituting, and I almost did a happy dance when I heard my oldest angel being mentioned in the announcements for being the first 4th grader to finish the 40 book challenge.
I cannot even find the words for how proud we are of our Gabriel.  My heart is full tonight. Very, very full.