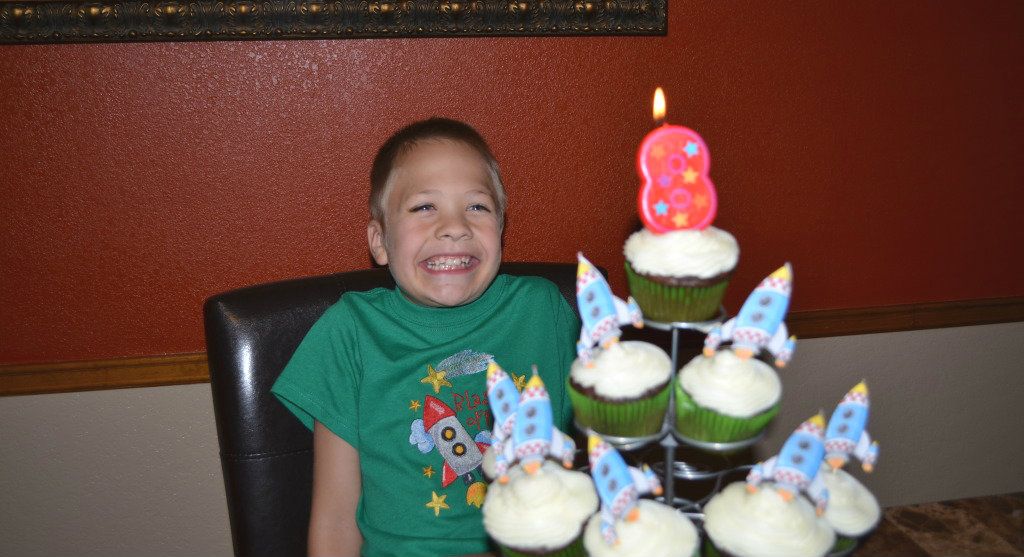 We celebrated Ethan's birthday on Saturday.  His real birthday is Tuesday, but we wanted to celebrate with family.  And, celebrate we did.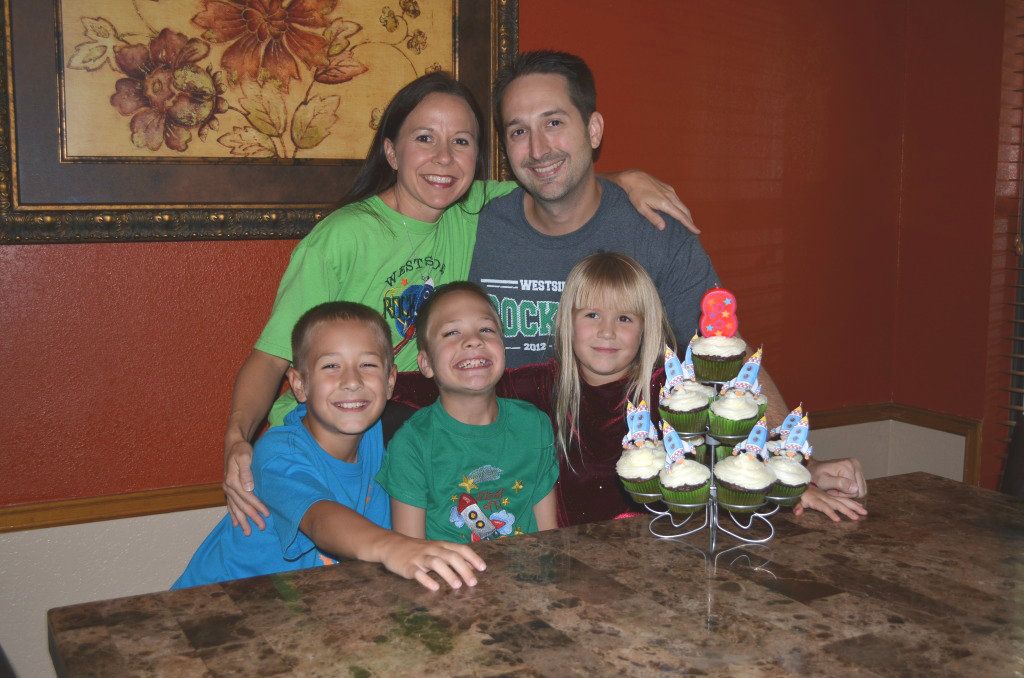 When we were deciding on a birthday theme, stars and rocket ships really stood out to me. Ethan is a star – not just on his birthday, but every single day.  And, rockets ships…well, I knew that anything that could blast off was a win in my sweet boy's book.
The decorations and food were very simple to me, but they were grand to Ethan.  When he woke up and saw the decorations, he smiled and said, "Wow!"
Nonna and Gran were the first to arrive, and Ethan ran out to greet them.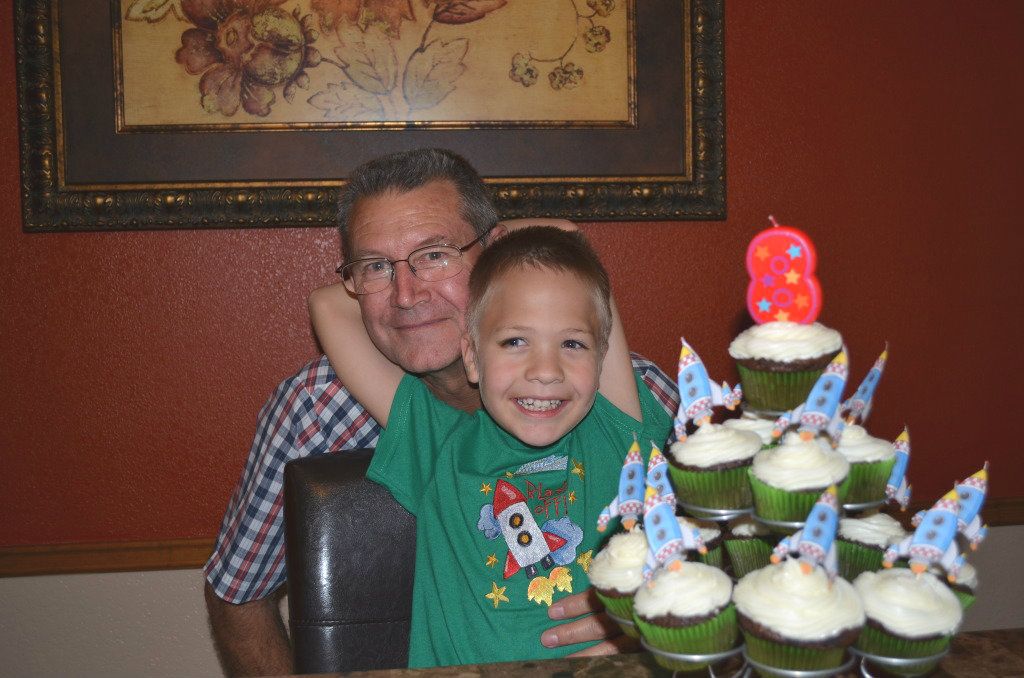 Grandma and Grandpa pulled up about 10 minutes later, and the littles all gladly gave out more hugs.
Aunt Darla, Uncle Todd, Kate, and Emma did not have far to travel since they live next door, but, you would not have known that based on Ethan's excitement.  He was as happy to see them as he had been when he saw his grandparents arrive.
It was a special day for an incredibly special little boy.  The mood was festive, as we sat, visited, ate, watched football, and just enjoyed being together as a family.
Ethan's favorite part was the present-opening, of course.  He received rocket launchers, a few different nerf guns, books, money, an Angry Birds ball, a puzzle, and a solar system mobile.
Immediately after singing "happy birthday", Ethan, his siblings, and his cousins quickly put together all of the guns so that they could go outside and play.  I am not sure who was more excited to play with all of the toys, but I do know that Ethan never quit smiling as he looked around at all of the toys and all of the people who were there to celebrate him.
And, I kept thinking, "What a difference you've made in my life!"  Truly.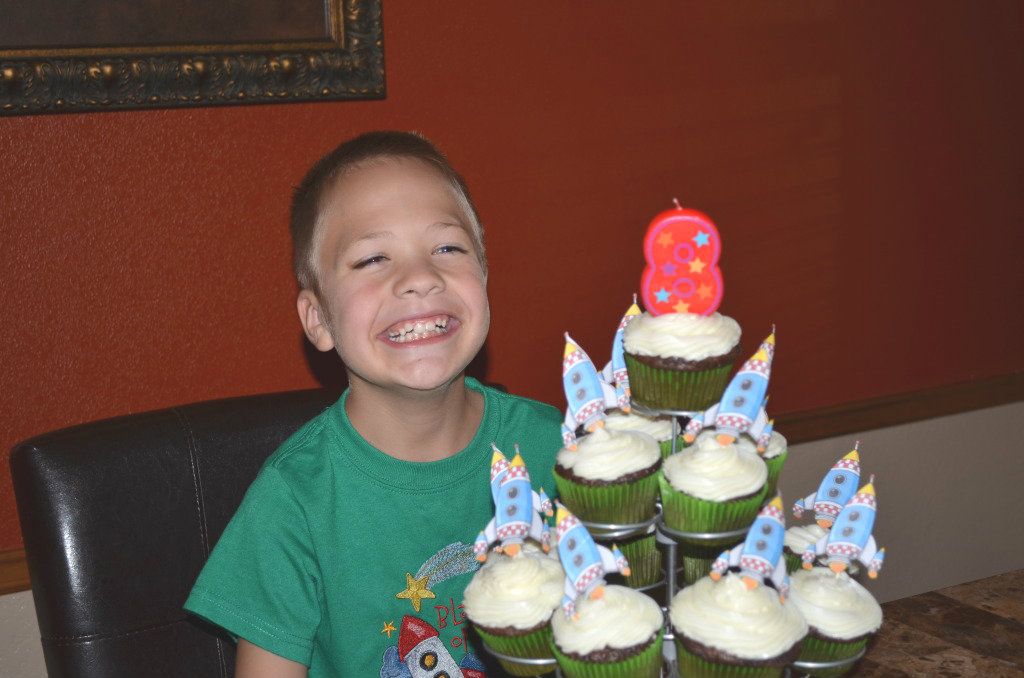 It was truly everything that I had hoped it would be for our star.  Ethan was full of smiles, which was exactly what I wanted the day to be for him – joy, peace, and total, complete happiness.