Yesterday was the 1st day of school.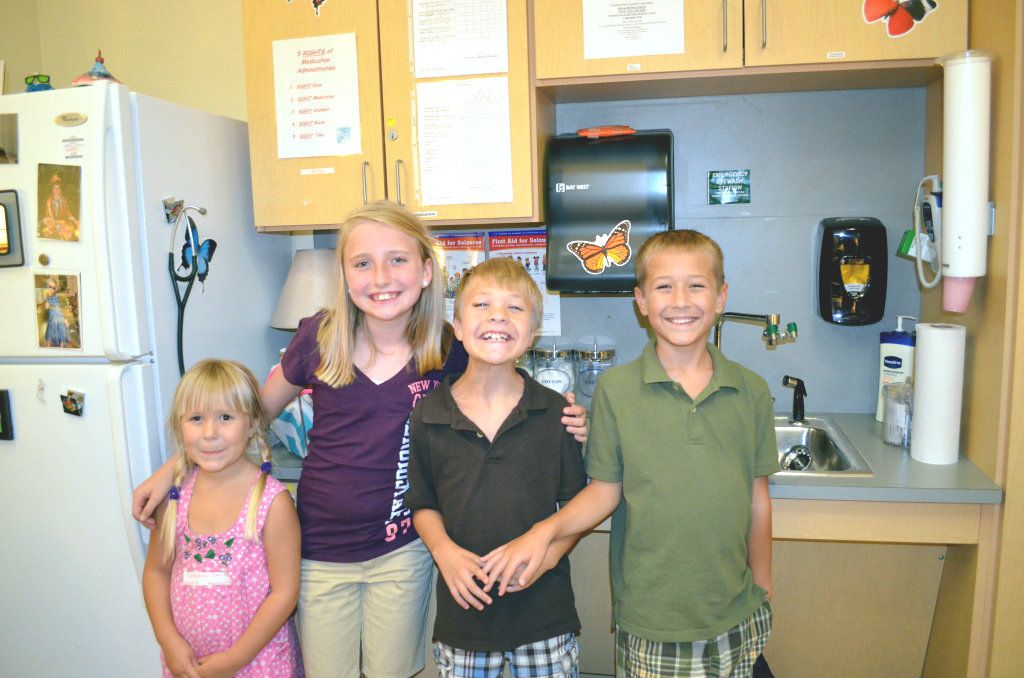 I must admit that getting three children dressed, packing three lunches, and making breakfast so that we could leave the house by 7:15 AM was challenging, but I know that I am up for that challenge.  Life has prepared me for the hurricane of what happens in our home from 6:15-7:15 AM each morning.  Of course, it is also what will have me counting down the days until summer break.
I woke up extra, extra early to make fresh lunches,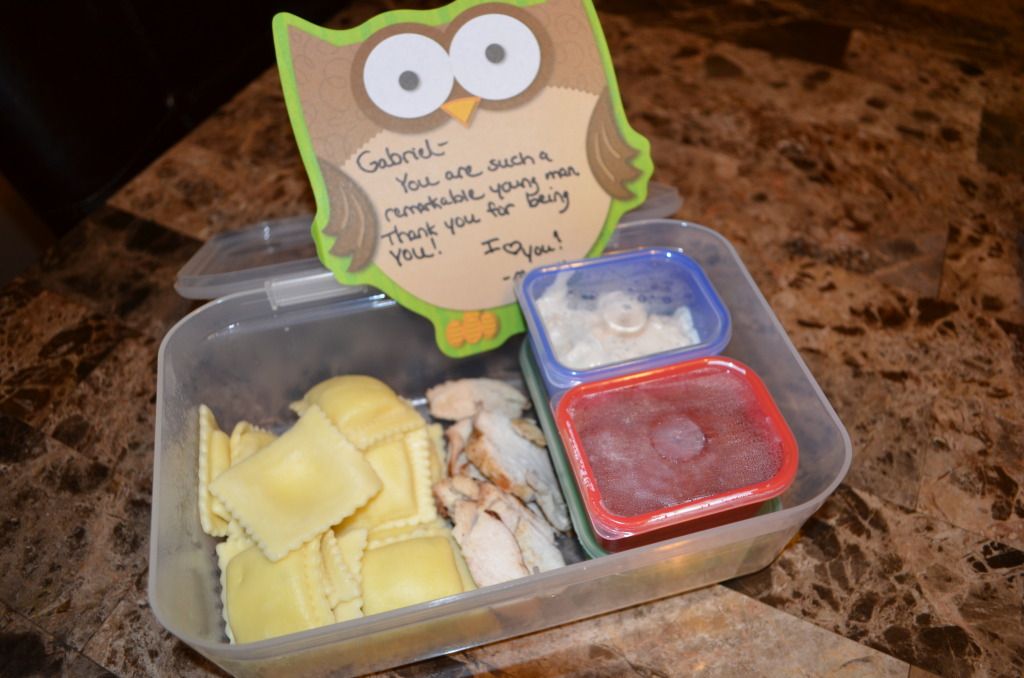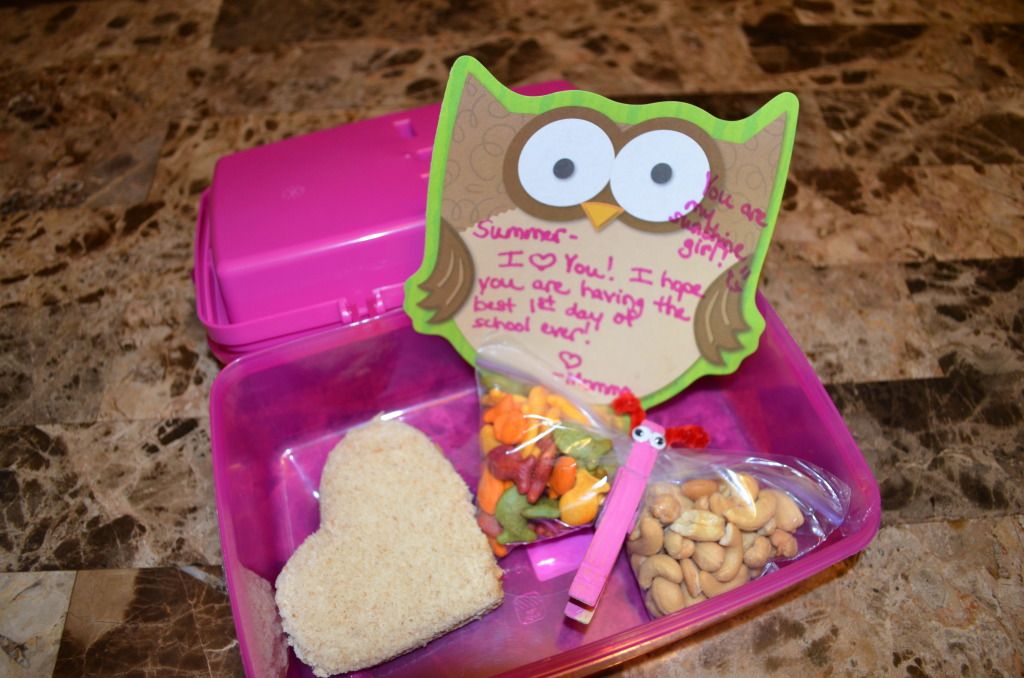 pack backpacks,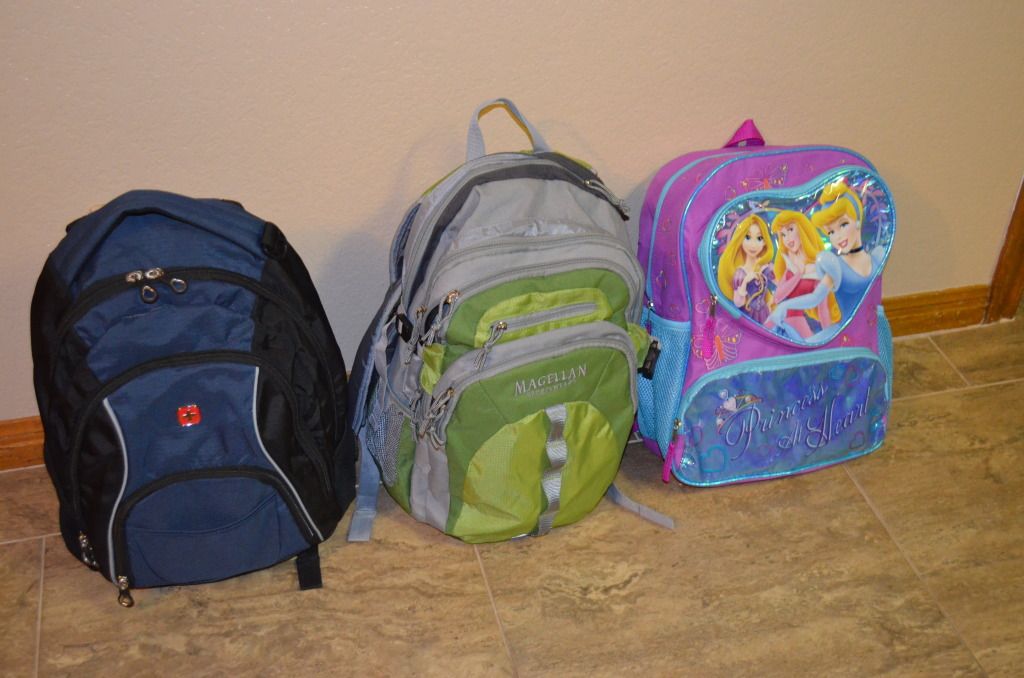 and have a moment of silence before the chaos started.
Summer had a rough morning.  It was not because she wanted to stay at home, though.  It was because she was having issues with wearing shorts under her dress.  She is my free-spirited one, the one who prefers to be naked than to wear clothes.  So, when she does wear clothes, she wants it to be the bare minimum.  Shorts under a dress was not making sense to her at all.  Luckily, Sean and Gabriel finally helped her find her smiley face, and all was right in the world again.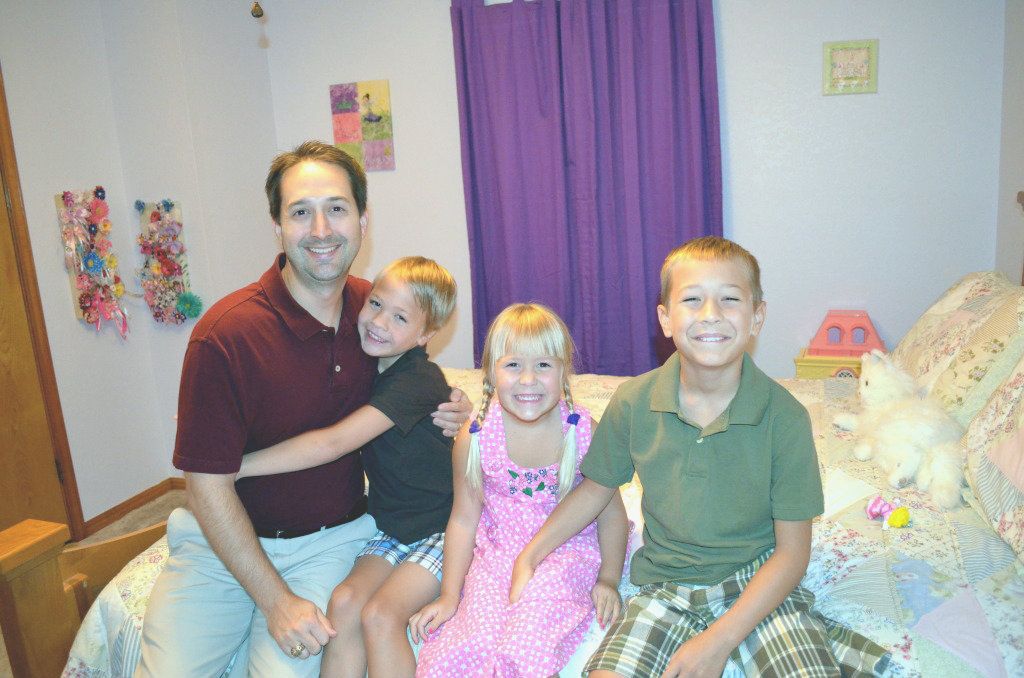 They were all perfectly dressed in their first day of school outfits.
Gabriel was calm and prepared.  He was ready for 4th grade, and he knew that he would have a great year because we already know and adore his sweet teacher.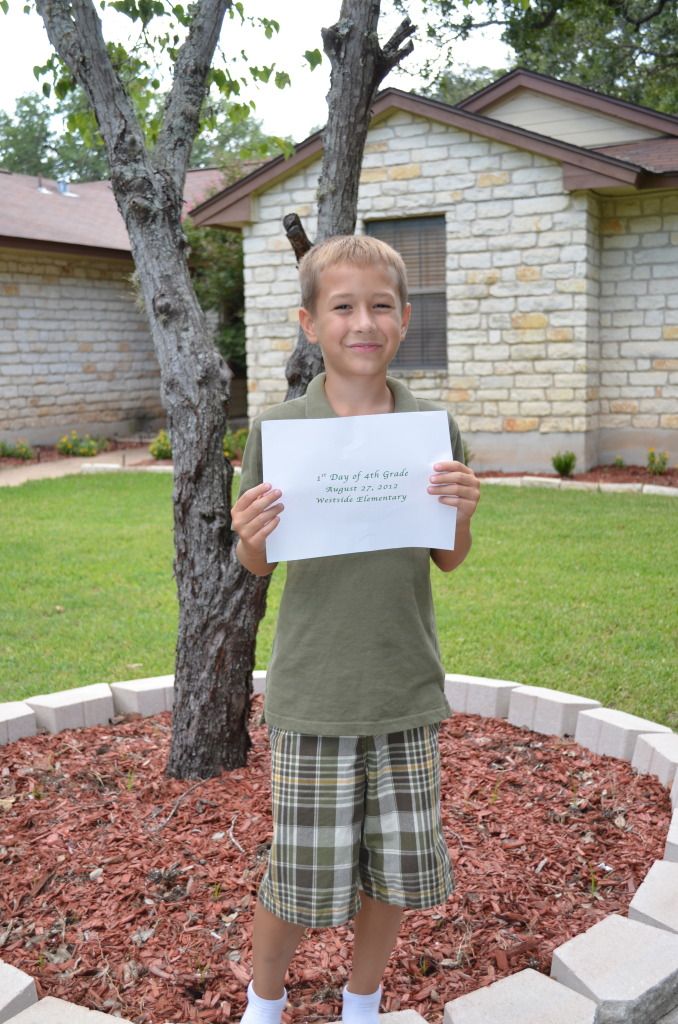 Ethan was very, very excited.  He was all smiles.  While school is exhausting, it is also a routine.  He and I are so much alike.  We both crave flexibility but desire a schedule, at the same time.  It is an odd combination.  However, it is what prepares us for this season of our lives, while also giving us the motivation to push through, knowing that there will be a season of flexibility, as well.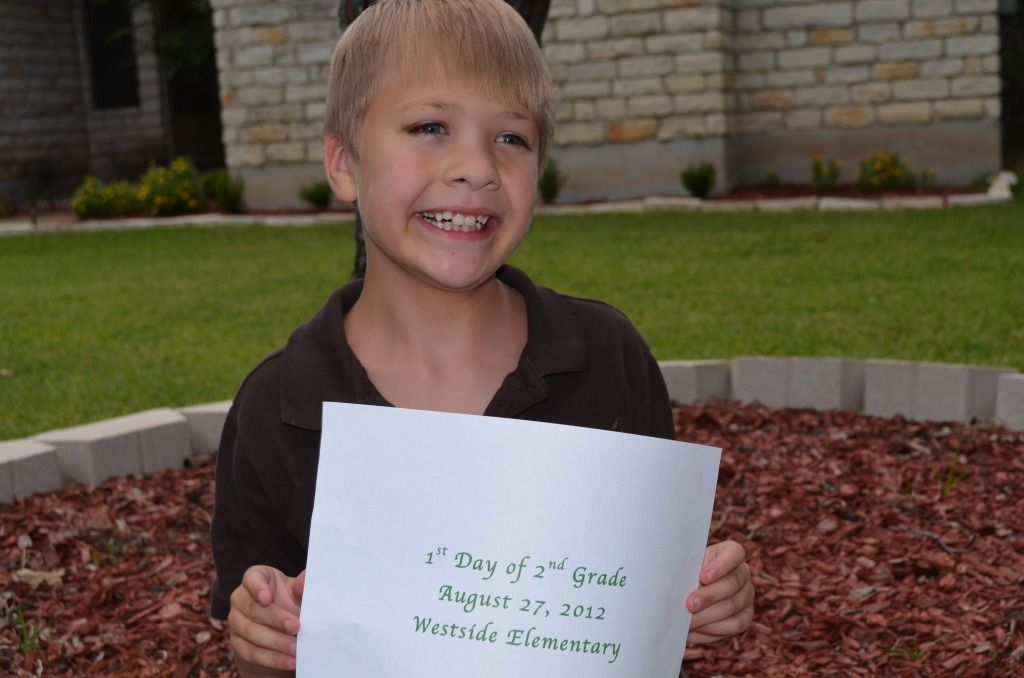 Summer recovered from the shorts incident and was ready to shine.  She was all smiles as we left for school, and she was eager to start her new journey, to begin the new chapter in her very own book of life.
I was so proud of them all as they took off across the school yard together.  In my heart, I could not believe that I suddenly had 3 school littles.  But, in my brain, I knew that I had prepared them all for this moment. They were all ready to shine.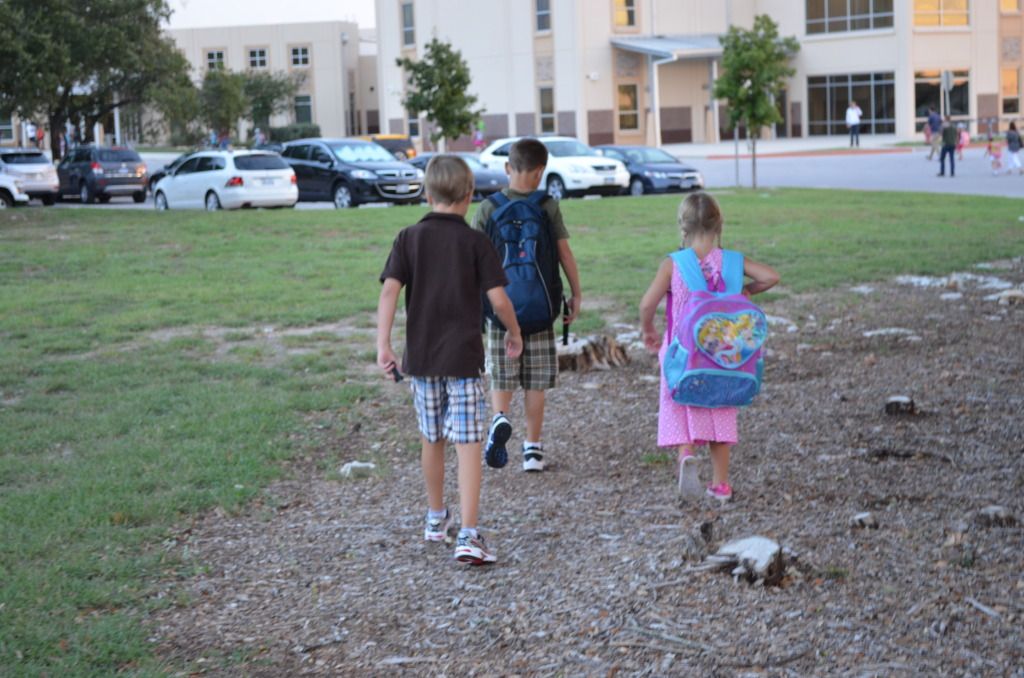 After school, I was waiting in the clinic for them.  Summer rounded the corner first.  She ran into my arms, just as I had hoped and dreamed that she would.  She had a huge smile on her face, as she told me that it was the best first day of school ever.  She excitedly gave me a re-cap of her day, ending with, "It was great!" For the remainder of the day, whenever people asked her about her day, she kept repeating, "It was great!"
Ethan and Gabriel had great days, too.  I talked to Ethan's teacher after school, and she was happy to report that Ethan had a wonderful day.  He stayed in the general education classroom all day, and he stayed on task, with the other children.  She said that the little girls at his table were so happy to have him there.  They were all in his Kindergarten class, and I could not ask for a sweeter group of girls to take care of my sweet boy.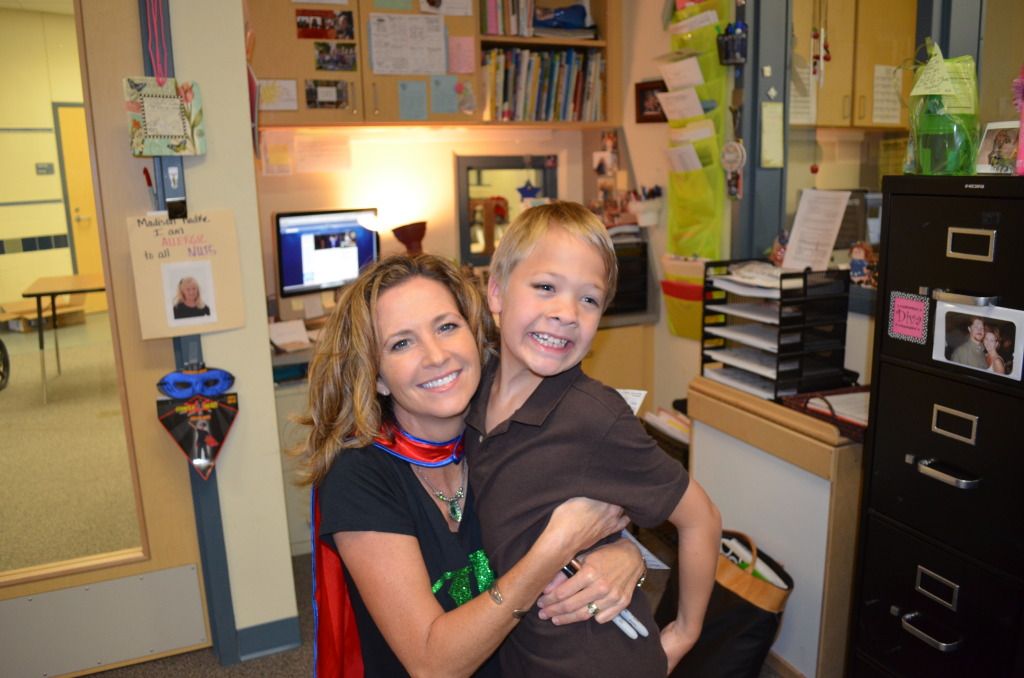 Gabriel was happy to report that his class is made up of good students.  Good, to Gabriel, means that there are no trouble makers in his class.  Sweet Gabriel is a rule-follower, and it makes him very nervous when other students do not obey the rules.  Of course, he was immediately comfortable and at ease, feeling like he is in the comforts of home, with a teacher who he admires and loves.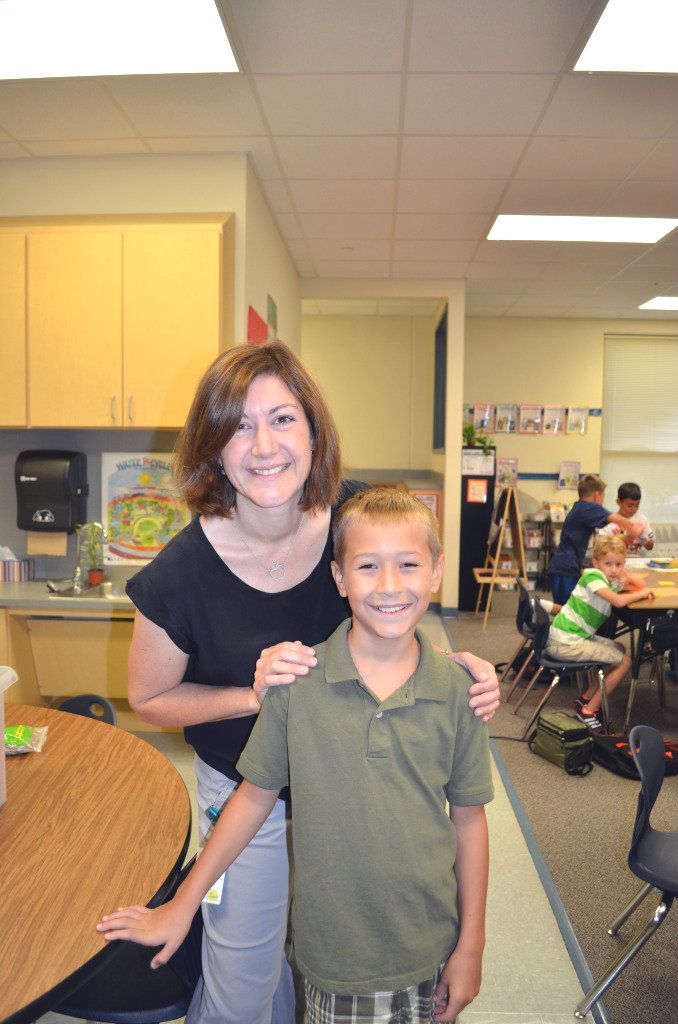 I missed the littles so much yesterday.  I stayed busy cleaning, going through paperwork, and talking on the phone to my sweet mom, sister, and husband.  I think that they had a schedule of who was supposed to call to check on me.  They appropriately spaced it out throughout the day.  While I know (or think) that they really did not, it was quite amusing that I spoke to them in spaced out intervals during the day.  I felt very loved, and I needed that yesterday because my world changed just a bit in the blink of an eye.  I do not think that it was a bad change, just a different one.
As Summer came home performing all of her songs last night, Sean and I just kept looking at each other and smiling.  We know that she has this Kindergarten thing down already, and we are so proud of her.  This is a new season of our lives, a new chapter in our book, and we are ready to embrace it.