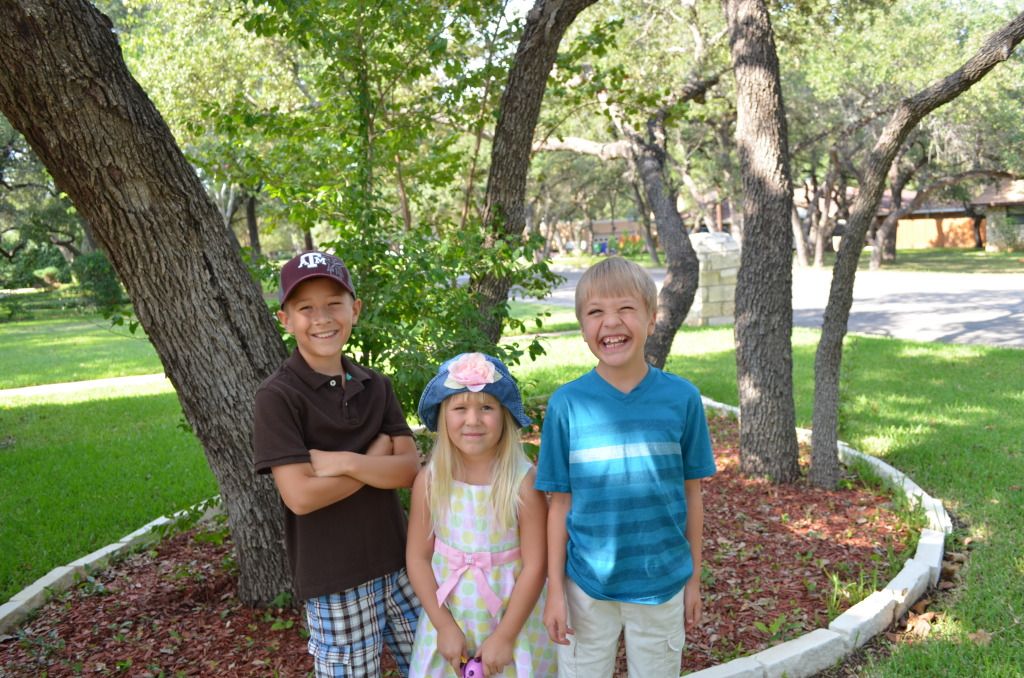 Yesterday, there was a flurry of excitement in our house.  While Summer had Kinder Camp on Wednesday and already knew who her teacher would be, the boys were excitedly waiting for telephone calls.
I thought that Gabriel might make himself sick with anxiety before the telephone finally rang right around lunch time.  When I heard her voice, I just started laughing.  She immediately said, "Natalie, while I would love to talk to you, I really want to talk to Gabriel."  We are so excited that Gabriel will have the same teacher in 4th grade that he had in 3rd grade!  As she was talking to him, he was grinning from ear to ear.  We are truly over the moon.  She is an amazing teacher, with a calm, loving, kind personality.  She did so much for Gabriel last year, not just in academics, but also in getting him to remain an over-achiever but to also take it easy on himself when he does not receive a perfect score.  She totally understands my Gabriel, and she will always have a special place in my heart for loving my sweet oldest boy.
Next came Ethan's call.  When I heard her voice, I immediately felt great, great relief.  She said, "Natalie, can I talk to Ethan?"  While I have loved this dear, sweet woman for two years now, she totally took my heart when she asked to talk to Ethan.  She put him on a level with all of the other students in her class, knowing that he can understand and would be so exited to talk on the phone to his new teacher.  She was absolutely right.  I was listening closely, and when she said, "Ethan, I will be your teacher for 2nd grade.", he said, "Yea!" while he pumped his fist in the air, smiling.  We know his teacher well because she was Gabriel's teacher in 2nd grade.  And, when I say that she is pure magic, it is such an understatement.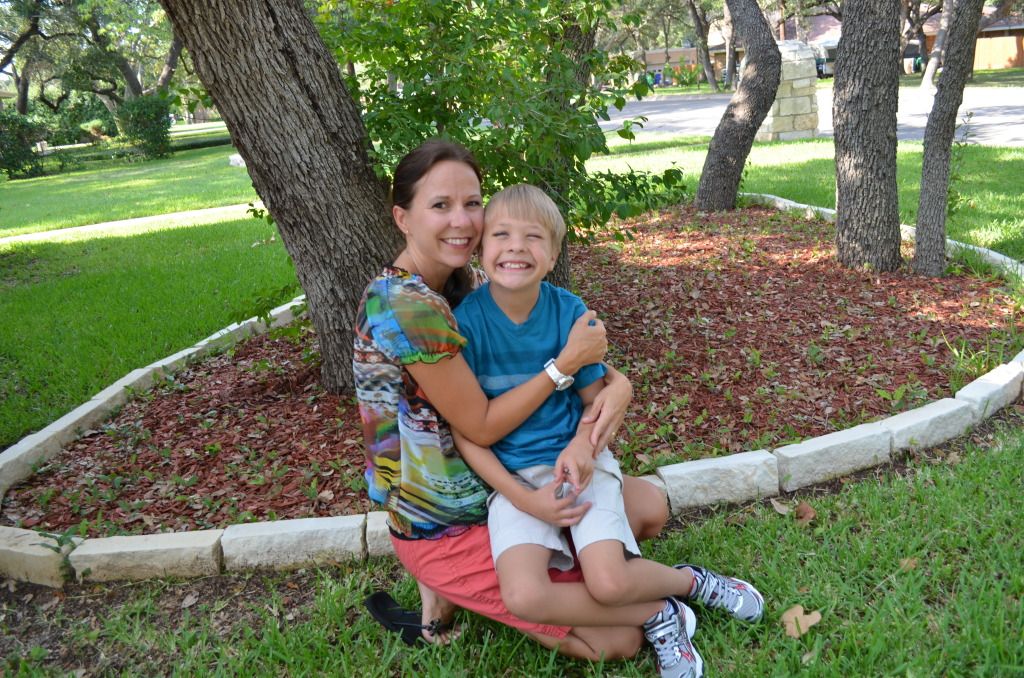 As we arrived at Open House last night, Ethan turned into Tigger, in a very sweet way. When he gets excited, he tends to bounce up and down.  And, let me tell you, he was beyond excited last night.  We went by to see his special education teacher, and he ran into her arms to give her a big hug.  Then, he surprised her by telling her all of the letters that he has been working on over the summer.  She looked at me with a huge smile on her face.  Yes, she knew that he had made so much progress, and she was so happy for him, for us.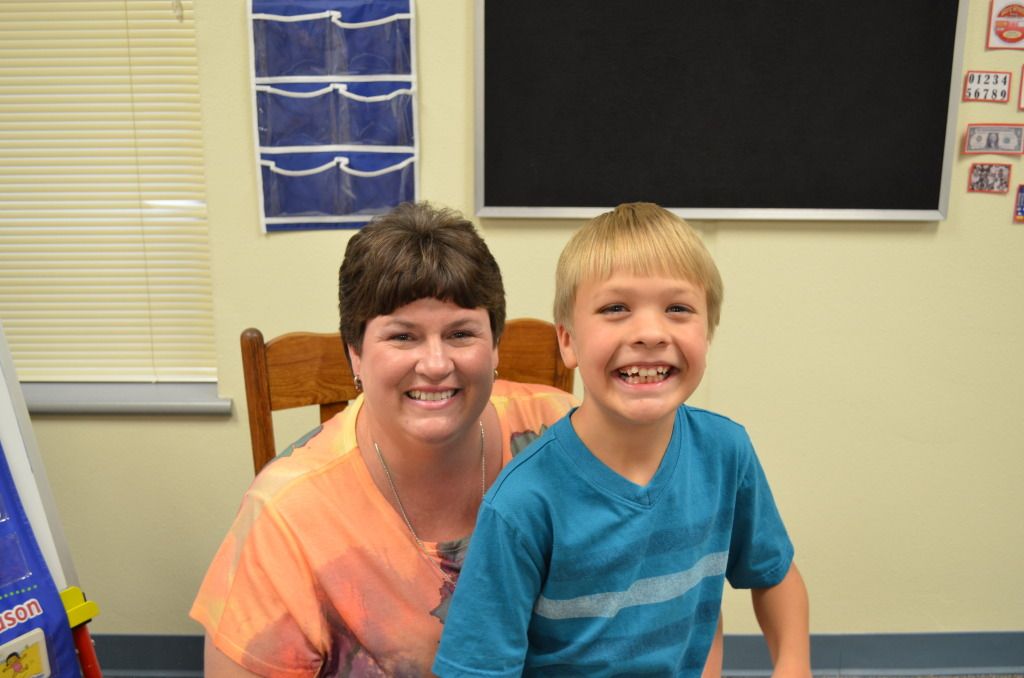 Then we went down to see his teacher, who he already knows so well.  As if having her was not amazing enough, he also knows almost all of the students in his class.  They were all either with him in Kindergarten or in 1st grade.  As I looked at all of the names, I felt at total peace.  There are students in there who truly love Ethan just the way that he is.  They are helpers, they are kind, and they will be such sweet friends to him.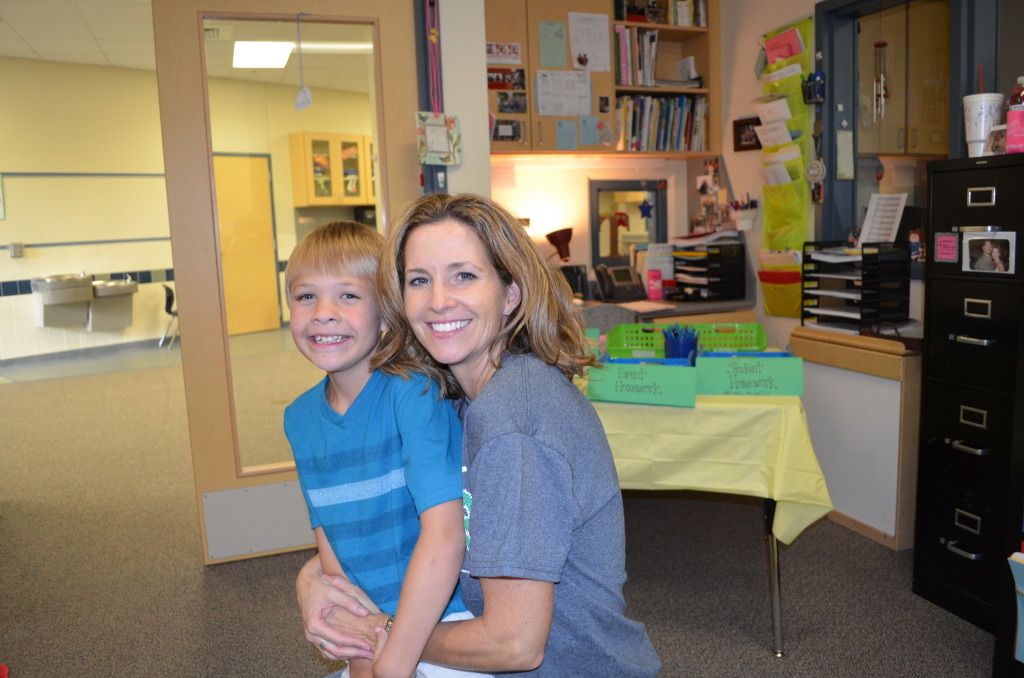 Gabriel waited patiently as we were getting Ethan all set up.  I had told him that he could go upstairs without me, but he waited.  While Sean took Summer and Ethan home, Gabriel and I went upstairs to have our special time with his amazing teacher.  He, too, knows most of the students in his class, and he is so happy to be sitting right beside one of his great friends. Since we were the last ones there, we were able to spend some good, quality time with his teacher.  She just kept hugging Gabriel and telling him that she asked the office every day to please put him on her roster.  Gabriel just smiled.  Those are the things that my boy loves to hear.  He loves to know that other people think that he is as amazing as we do.  And, his teacher definitely does.
As hard as it is for me to say good-bye to summer break, it helps knowing that my littles are starting a new year in such amazingly capable hands.  I texted a friend last night and told her that I could not imagine a better dream team of teachers for my littles.  Yes, they are all truly that wonderful.  It is going to be a great year.  I just know it.