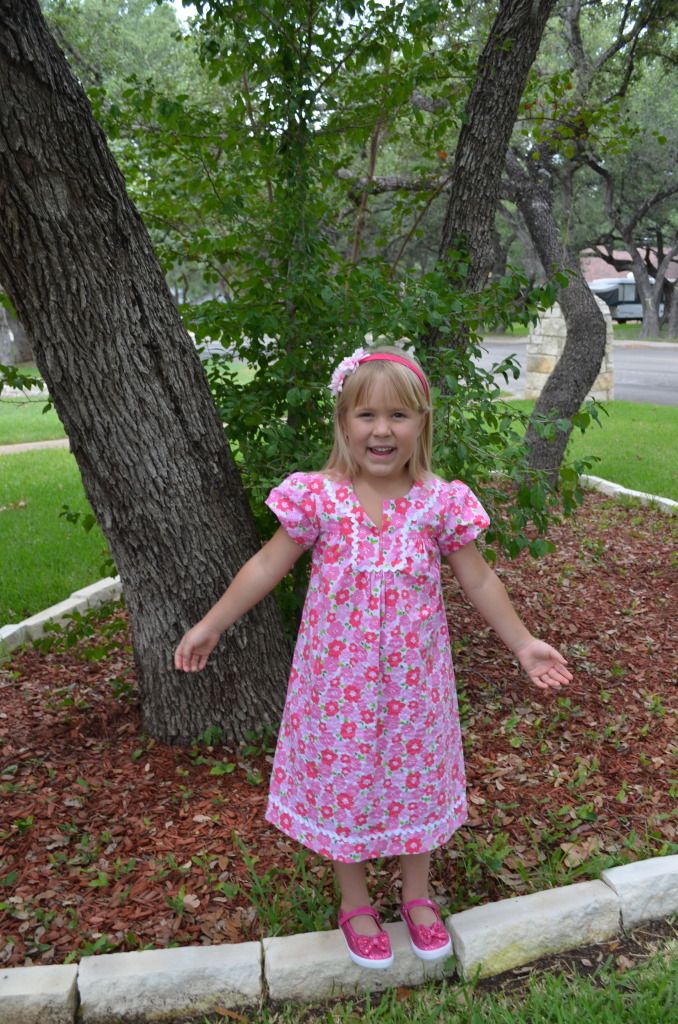 When we first walked through the doors of our brand new elementary school four years ago to take Gabriel to meet his Kindergarten teacher, she was just 16 months old.  Yes, she was so young that her age was still measured in months, not years.
It was hard for me to imagine then that there would be a day when she would be walking through those doors to start school on her own.
Because, in those four years, there has been so much of just us – Summer and Momma.
Ethan started school half days that year, so every morning for those first two years and all day for the next two, she and I had our special time.  When I think back and try to remember where all we went, what all we did, it does not really matter.  Because I know that we did it all together, and I always tried my best to make the most of that time.
God has always blessed Sean and I with the ability to be keenly aware of the fact that they are just little once and that it passes so very quickly.  We have known that we had to live in the present and to enjoy the big and small moments, one day at a time.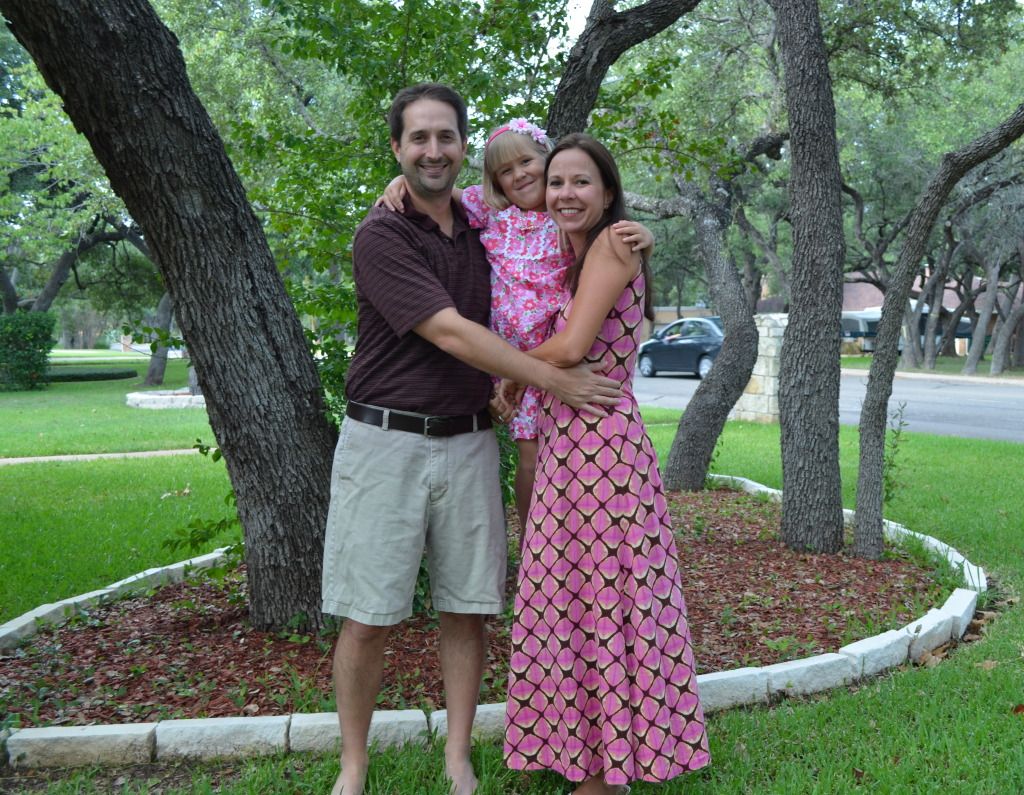 As much as my heart was saddened yesterday, as I hid in the kitchen to wipe away tears, it could not help but be joyful by the fact that she woke up early, with a smile on her face, asking if her teacher had called her yet.
I have always been the parent who believes that if we are meant to take the blame when our children mis-behave, we should also take the credit when they behave at a level beyond which even we knew that they were capable. So, it was with that knowledge, that my heart absolutely soared yesterday.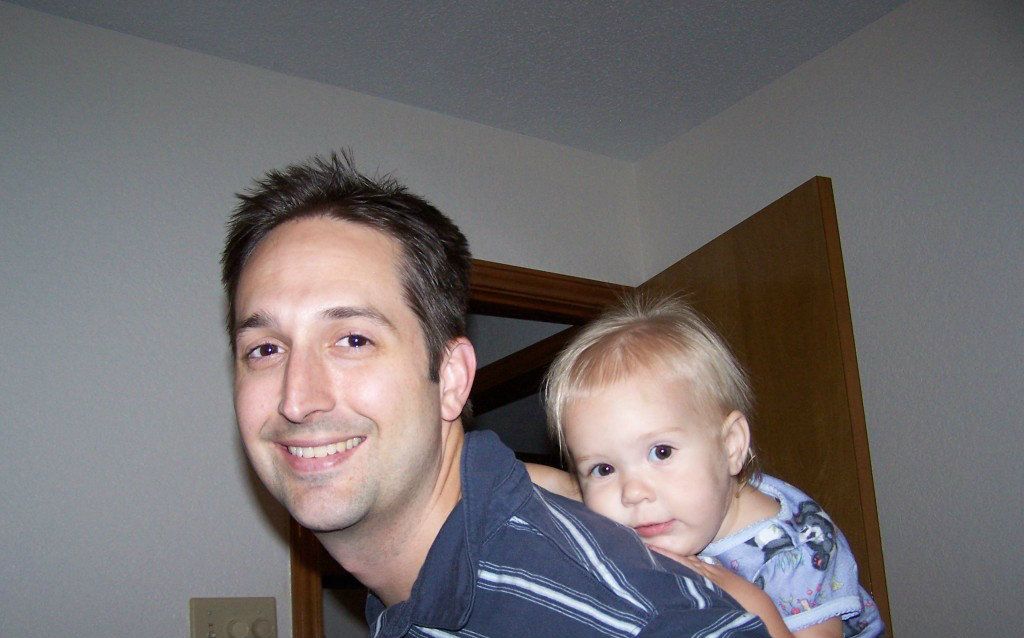 Sean and I have prepared Summer for Kindergarten by loving her, building her confidence, and letting her know that she is strong, capable, and amazing in every way.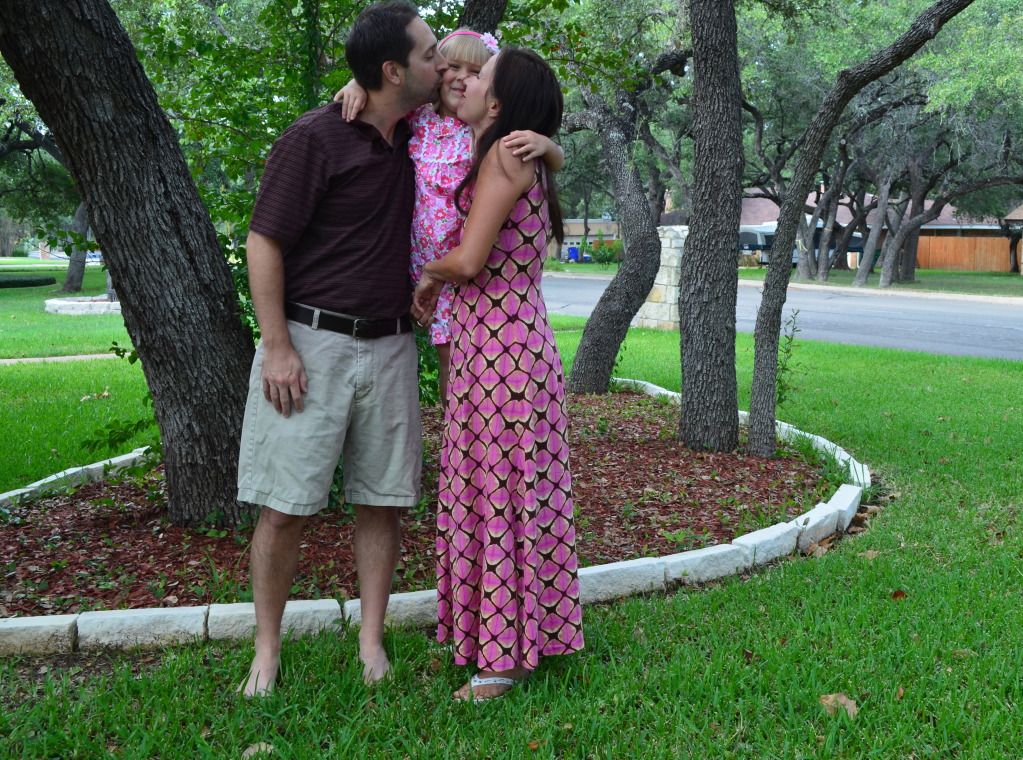 Yesterday, she was no longer the 16 month old little girl who I carried in my arms.  In many ways, it was her who carried me this time.  Her joy, her love, and her laughter lifted me up and carried me.  She did not really need me this time around.  I needed her.  And, honestly, I could not have been more proud of her.
She immediately went up to the principal to have her picture taken with her. The principal is certainly not a stranger to Summer. She opened the school four years ago, and she has always been helpful, kind, and supportive to our family.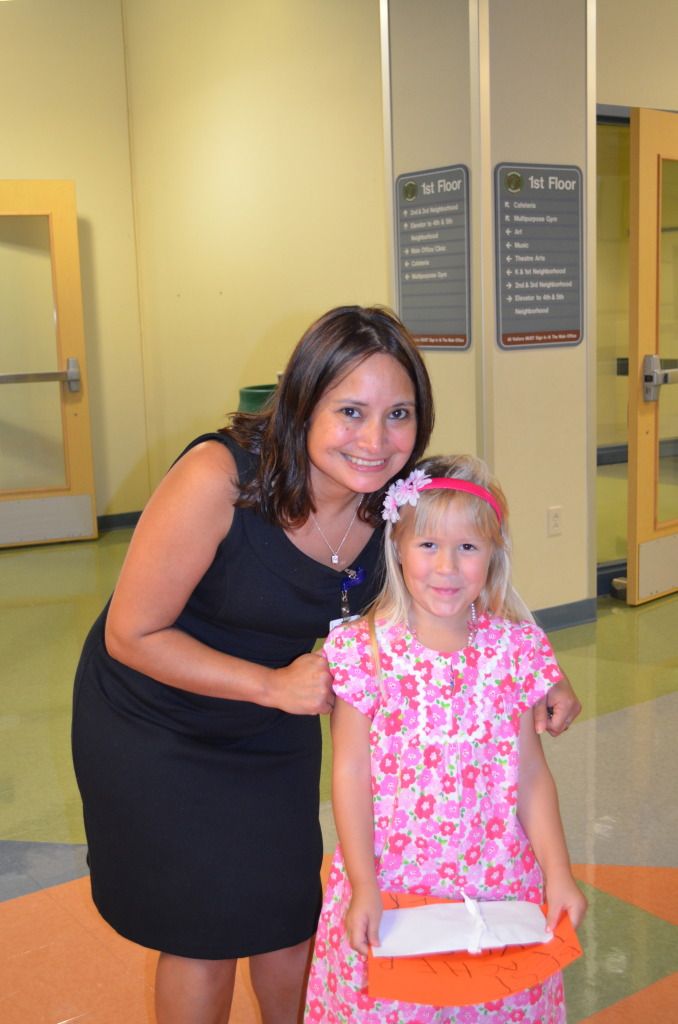 And, then she walked down the hall by herself while we stopped to visit with some people. We expected to find her in the classroom, but she had stopped a few doors back to wait for us.  I know, though, that she did that more for us than for herself.  I kept thinking, "She's got this."  As she stepped through her new classroom for the first time, I knew that I was right.
We are very blessed because we do know her teacher.  She was Ethan's Kindergarten teacher, and, even more than that, we now consider her a friend.  She will love and appreciate all of the quirky, wonderful things about Summer that make her who she is.  She has watched her grow and develop within the walls of our school over the past four years, and I cannot imagine a better teacher to guide her through the initial stages of her formal education.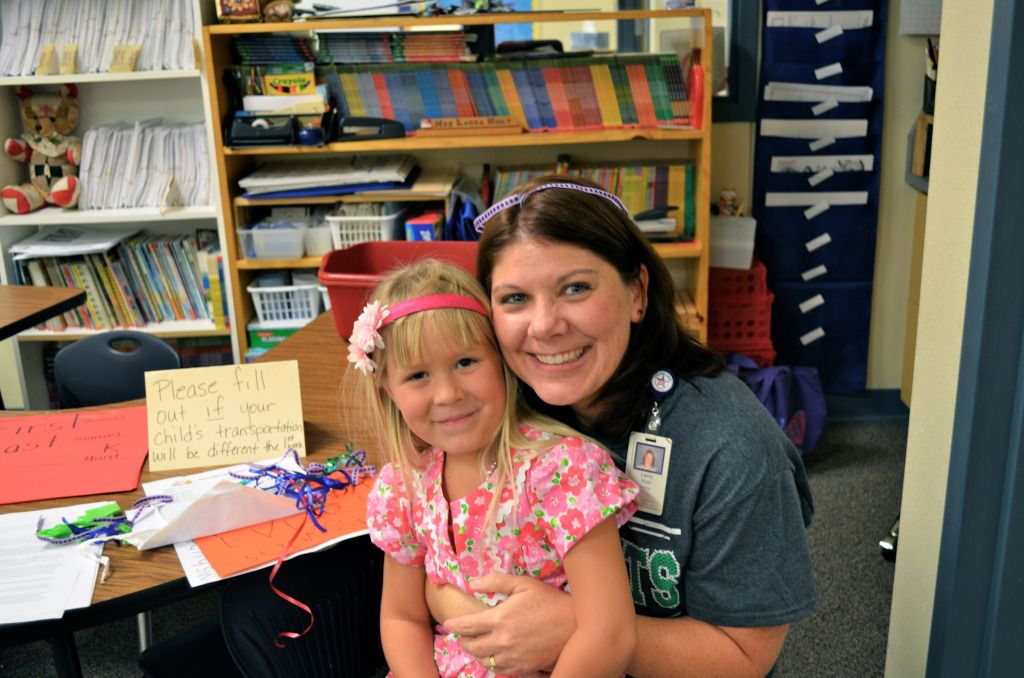 We were thrilled to see that Gabriel's 2nd grade teacher's youngest son is also in Summer's class.  I have a feeling that it is the beginning of a sweet friendship for them.
Of course, it also helps when your aunt is the school nurse. My sister mentioned Summer when she was introducing herself to the Kindergarten parents. She said that she could not look at me, or we would both cry. It was the only point of the night where I did, in fact, tear up. And, I was so happy to have my sweet husband's arm firmly around me. He is my rock, and I know that we will get through this sweet chapter together.
There were also some little girls who Summer was happy to see.  One of her friends is in a different class, but she is happy to know that she will see her every day at recess.
One of the little girls who sits at her table has a special place in my heart because her family has been so incredibly sweet to us. Her oldest sister is in Ethan's grade, and she was in his class in Kindergarten, with the teacher who Ali and Summer have now. Gracie has always been so kind to Ethan, and I know that Ali and Summer will be sweet friends, too.
She picked up right where she left off two years ago with another little friend.  Her older brother and Ethan were in Kindergarten together, and Scarlett and Summer would play together whenever we had parties or other special events.
It was an emotional day, but I stayed strong for my Summer.  When I woke up earlier than the roosters this morning, I knew that I had used up a lot of my strength yesterday.  I needed to look through pictures, write, and re-charge.  Because, today is a new day.  But, it will be filled with its share of emotions, too, as I take Gabriel and Ethan to meet their teachers tonight. Something tells me, though, that I have nothing to fear. They are strong, they are loved, and they know that we are always, always here for them.  They've got this.