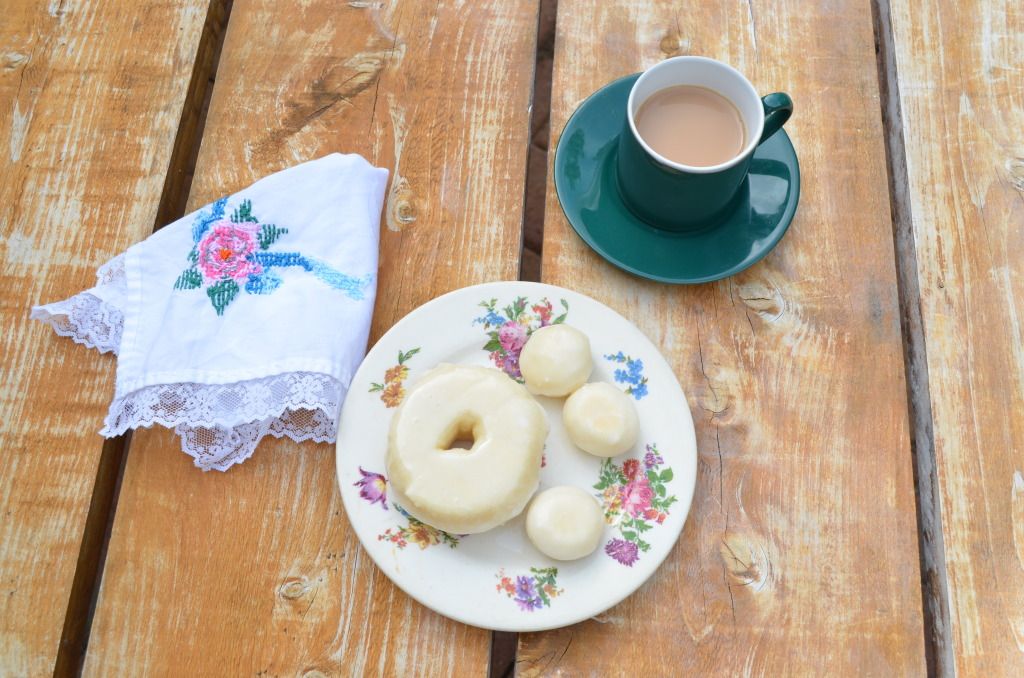 With summer break officially wrapping up this week, I am still trying to focus on the days that we have left together, not dwelling on the fact that it is almost over.  There are still some things that I want to mark off of the summer fun list.  And, more than that, there are just some memories that I know we are destined to make this last week.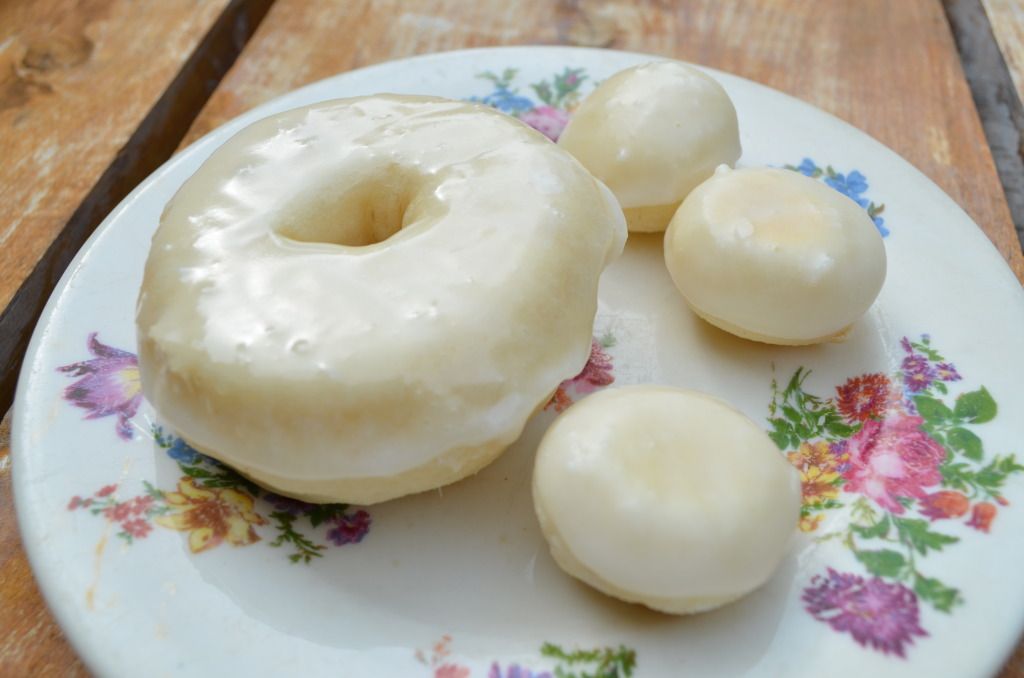 I have been wanting to make doughnuts all summer.  Every time I would think that I was all set, something else would come up that would prevent me from getting everything going early enough to let the dough rise.
Saturday was the perfect day to attempt to make Krissy's Baked doughnuts.  I put everything in the bread machine and let it do the work while I went on my early morning walk.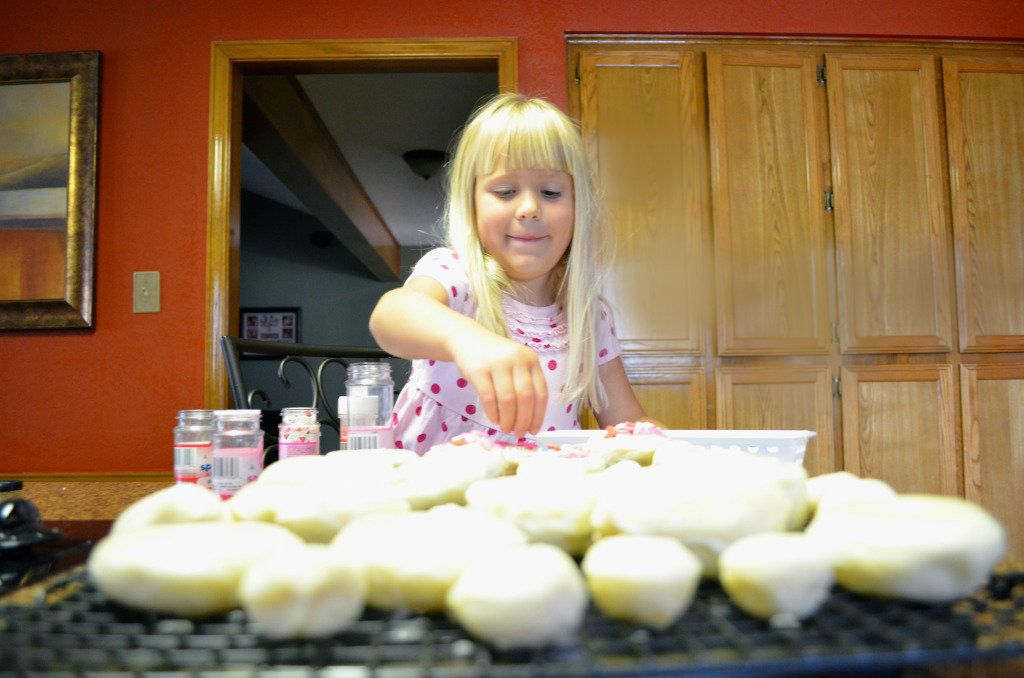 Summer woke up just as the dough was ready to roll out, so she was thrilled to get to help roll and cut out the doughnuts with me.  Even more exciting than rolling and cutting, though, was the fact that I allowed her to decorate some of them fresh out of the oven.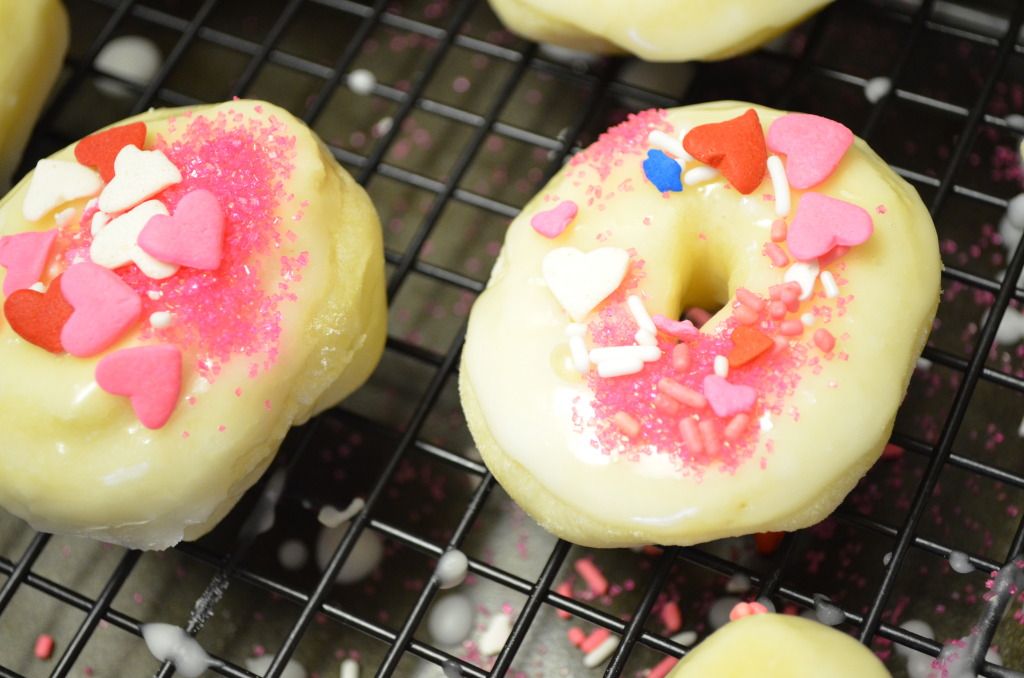 We all really enjoyed the doughnuts.  Since they are not fried, they are not only healthier, but they are also easier to make.  And, now that I have experienced making doughnuts for the first time, I cannot wait to try it again.   For the recipe, jump on over to Krissy's Creations right here.
Now, I have some memories to make, and I hope that you do, too.  Have a great week!