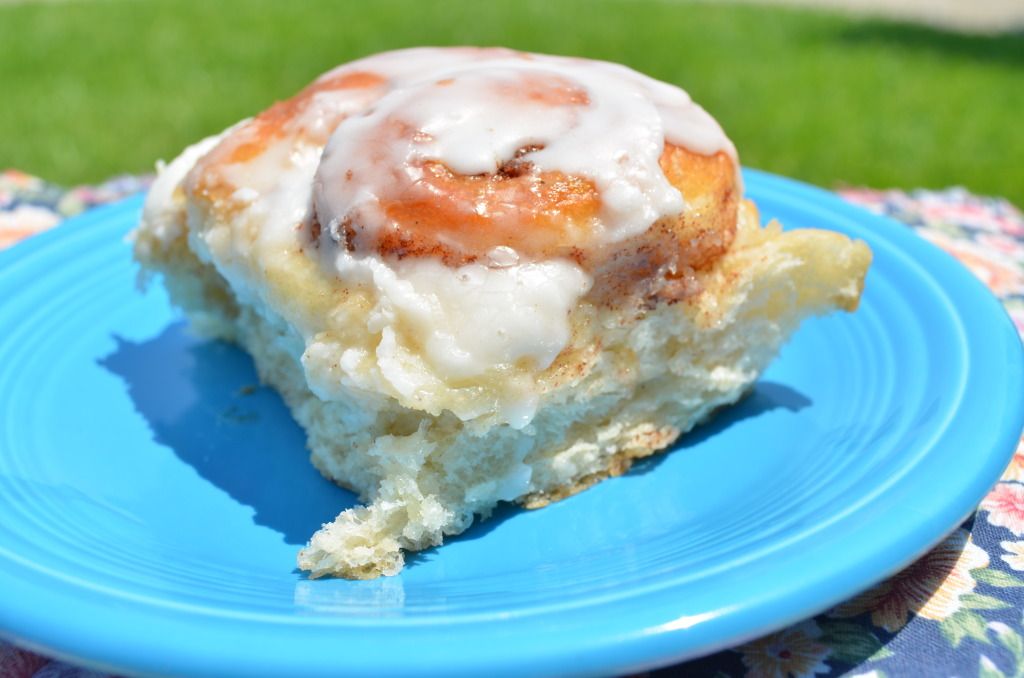 As I have mentioned, we spent last week with my parents.
While the Peach and Melon Festival Parade is always one of the highlights of the trip, there are so many other things that we enjoy, too.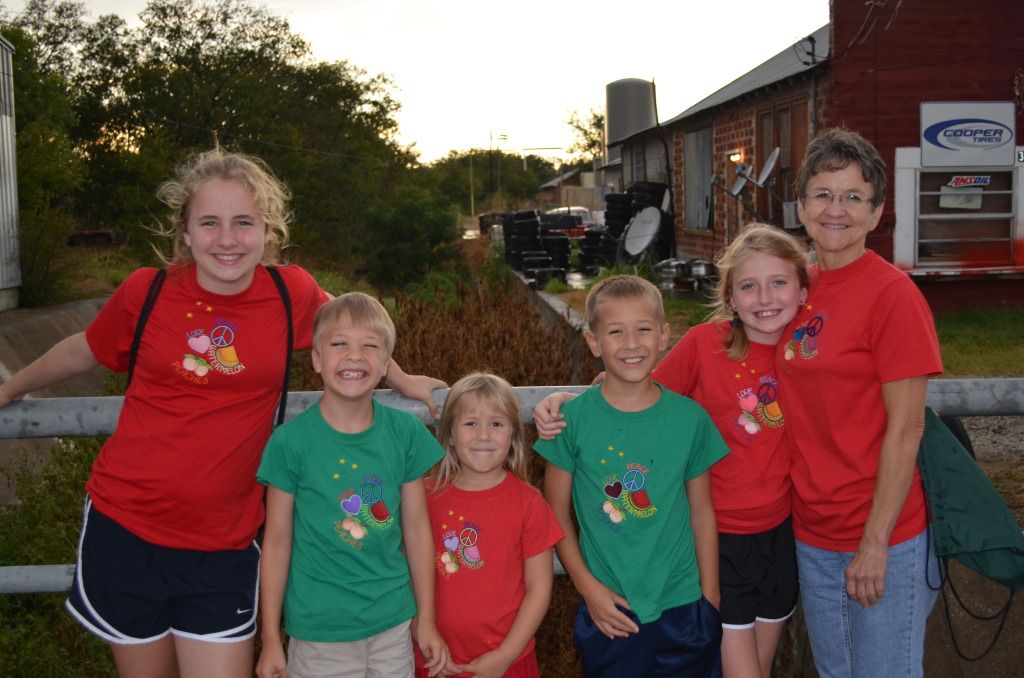 We always go back to school shopping while we are there.  When we got home, I had the littles all try on their clothes and perform a little fashion show.
Summer is all ready to shine in Kindergarten.
Ethan seems very prepared to be the class clown.
And, Gabriel is very relaxed about it all.  He is not necessarily ready for the routine just yet, but he will get there.
The littles and my nieces all did a lot of swimming in the tank.  They put on diving shows, surfed on rafts, and played water games.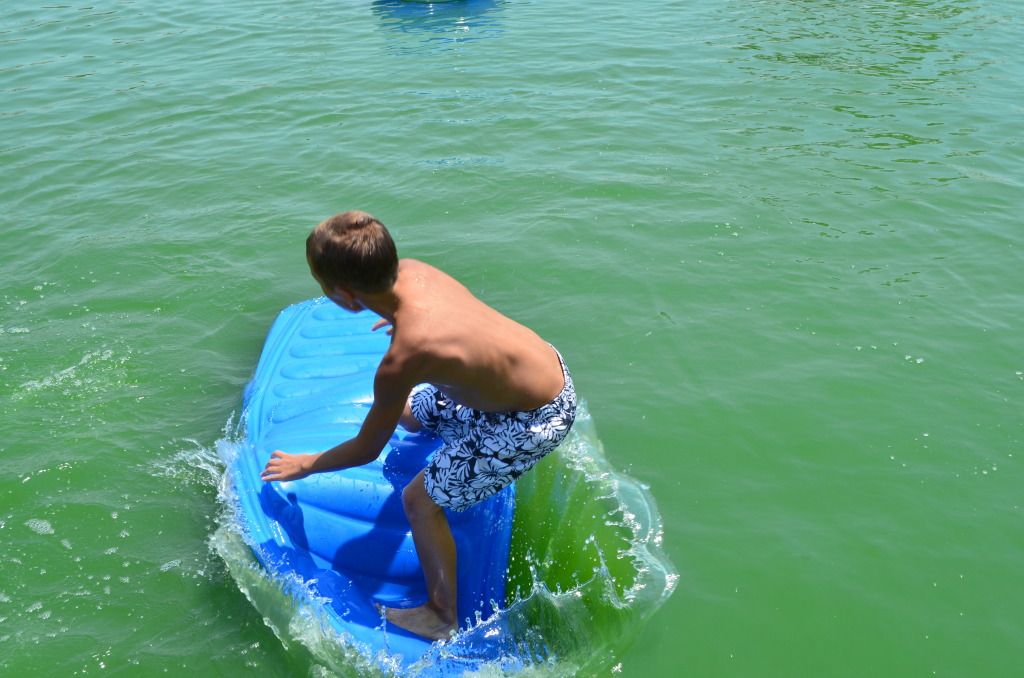 They also discovered a new, ingenious way to fish.
Throw in the food,
watch the fish swim to the top,
and use the net to catch them.
They had the best time, and I loved watching them enjoy their new fishing experience.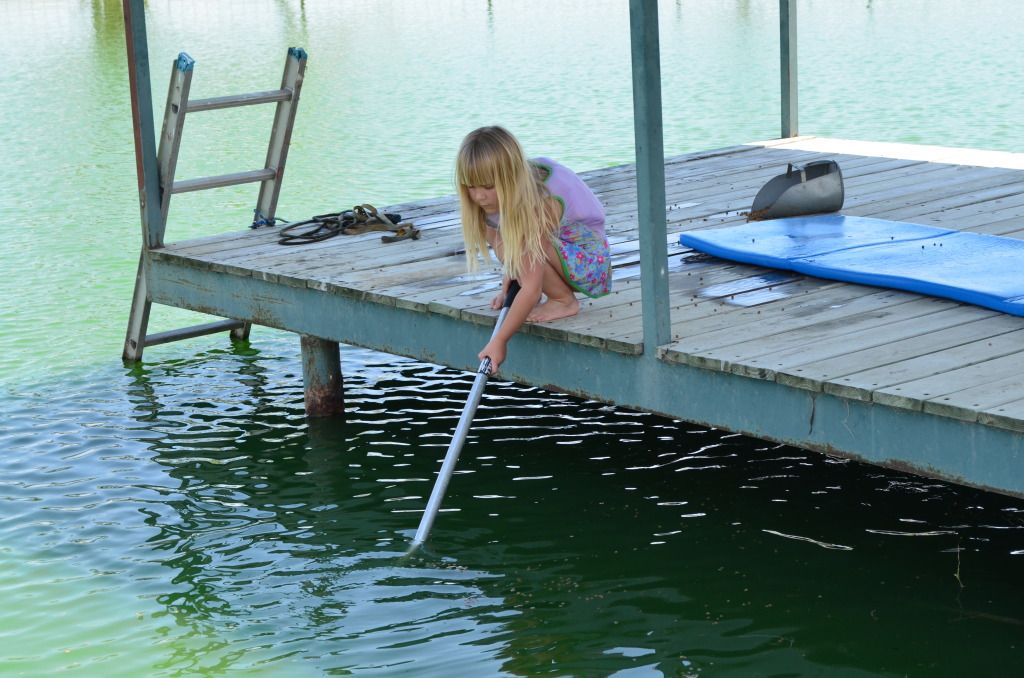 I loved the watermelon slicing.  I always enjoy taking pictures of it because the melons are so colorful, and the scenery is so lively and bright.
This year, our sweet dog, Dakota, and the chickens got in on the action, too.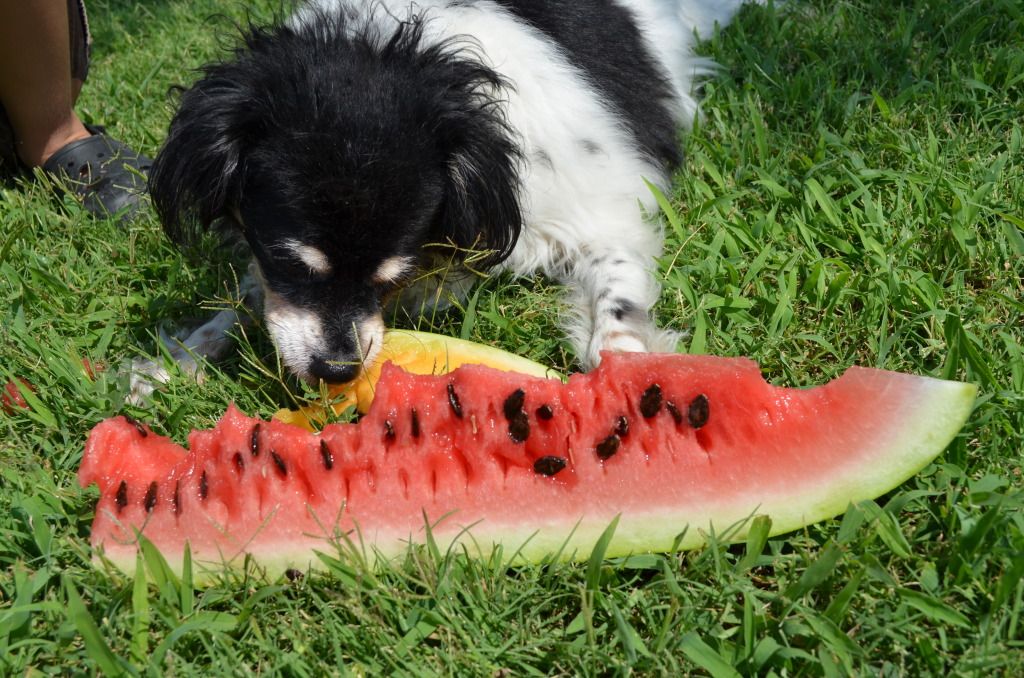 In addition to all of the fun that we had while we were there, we were also quite spoiled.  My mother did all of our laundry and all of the cooking.  She knows that we work hard every day taking care of our homes, and she loves the opportunity to just take care of us for that week.  We are very blessed.
One of the things that she made while we were there is her famous cinnamon rolls.  While I do bake, I do not make her cinnamon rolls.  They are reserved for our vacations on the farm because they are a huge treat.  When she makes them, they are beautiful, soft, delicious, and just perfect in every way.
Ingredients
Cinnamon Rolls
2 packages active dry yeast
1/2 cup warm water
2 cups lukewarm milk
1/3 cup sugar
1/3 cup oil
3 teaspoons baking powder
2 teaspoons salt
1 egg
5 to 6 cups all-purpose flour
Filling (per pan of cinnamon rolls)
2 tablespoons butter
1/4 cup sugar
2 teaspoons cinnamon
Frosting (per pan of cinnamon rolls)
1 cup powdered sugar
1 tablespoon milk
1/2 teaspoon vanilla
Instructions
Cinnamon Rolls

Dissolve yeast in warm water. Stir in milk, 1/3 cup sugar, oil, baking powder, salt, egg, and 2 to 3 cups of the flour. Beat until smooth. Mix in enough remaining flour to make the dough easy to handle.
Turn dough onto well-floured board. Knead until smooth and elastic, 8 to 10 minutes. Place in greased bowl; turn greased side up. Cover and let rise in warm place until double, about 1 1/2 hours.
Grease 2 oblong pans, 13x9x2 inches. Punch down dough and divide into halves. Roll 1 half into rectangle, 12x10 inches. Spread with 2 tablespoons butter, 1/4 cups sugar, and 2 teaspoons cinnamon. Roll up, beginning at wide side. Pinch edge of dough into roll to seal. Stretch roll to make even.
Cut roll into 12 slices. Place rolls slightly apart in 1 pan. Wrap pan tightly with heavy foil. Repeat with remaining dough. Refrigerate at least 12 hours but no longer than 48 hours.
*Note - to bake immediately, do not wrap. Let rise in warm place until double, about 30 minutes. Bake as directed below.
Heave oven to 350 degrees. Remove foil from pans. Bake until golden, 30 to 35 minutes. Frost with powdered sugar frosting.

Frosting

Mix together the powdered sugar, milk, and vanilla until smooth.
Add the frosting to the cinnamon rolls while still warm.
http://cookingformykids.com/2012/08/15/summer-vacation-on-the-farm-recipe-nonnas-cinnamon-rolls/
Recipe by Gold Medal flour.
Thank you for a wonderful vacation, Nonna and Gran!  We loved every single minute of it.