Ethan had his fourth endoscopy today.  It was just a follow-up endoscopy to show if Ethan's stomach ulcers were gone and his esophagus was still healing on the reduced medication.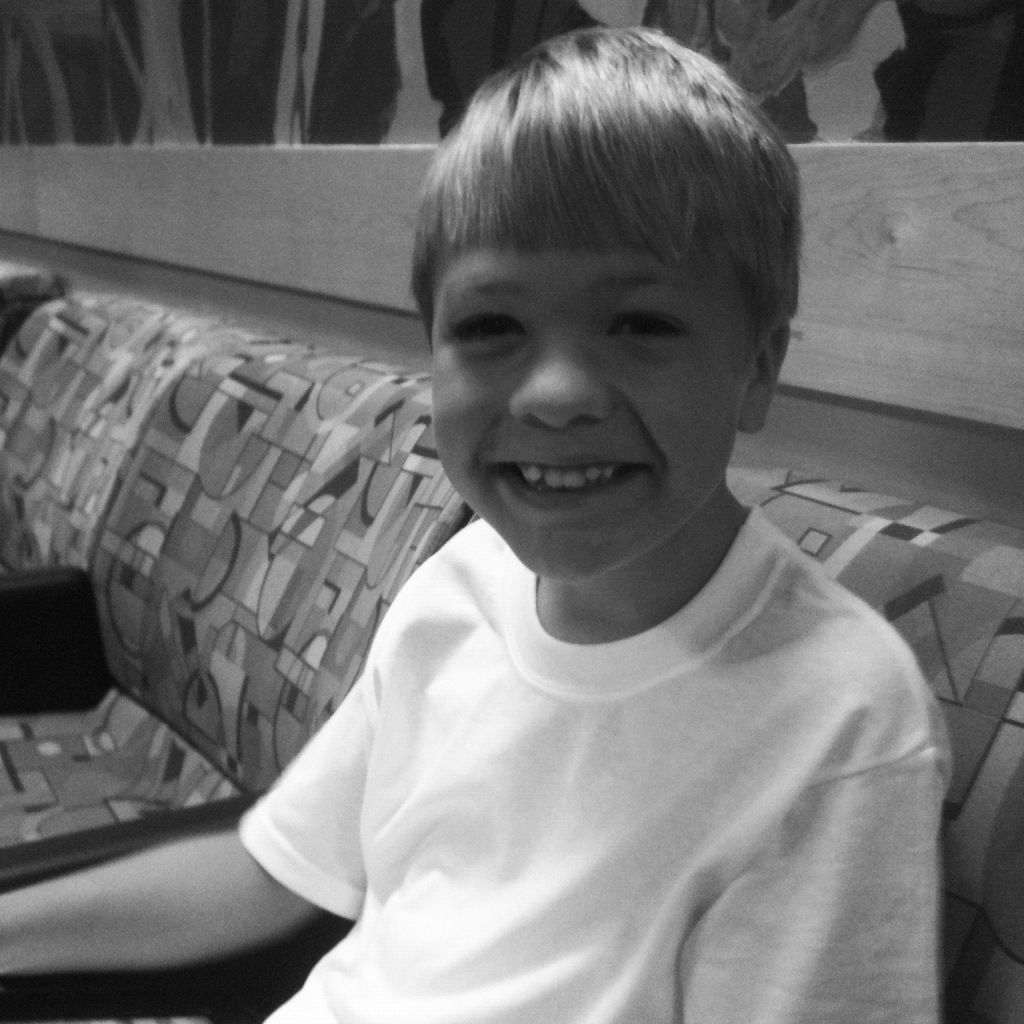 I felt great about it and was very peaceful headed to the surgery center this morning.   As we were waiting in the lobby, I noticed a huge unicorn on the wall, and I laughed as I got up to take the picture.  As much as I say that unicorns and rainbows are everywhere, if you just look, I was still surprised to see a huge one on the wall as we were waiting for my sweet Ethan to undergo yet another procedure.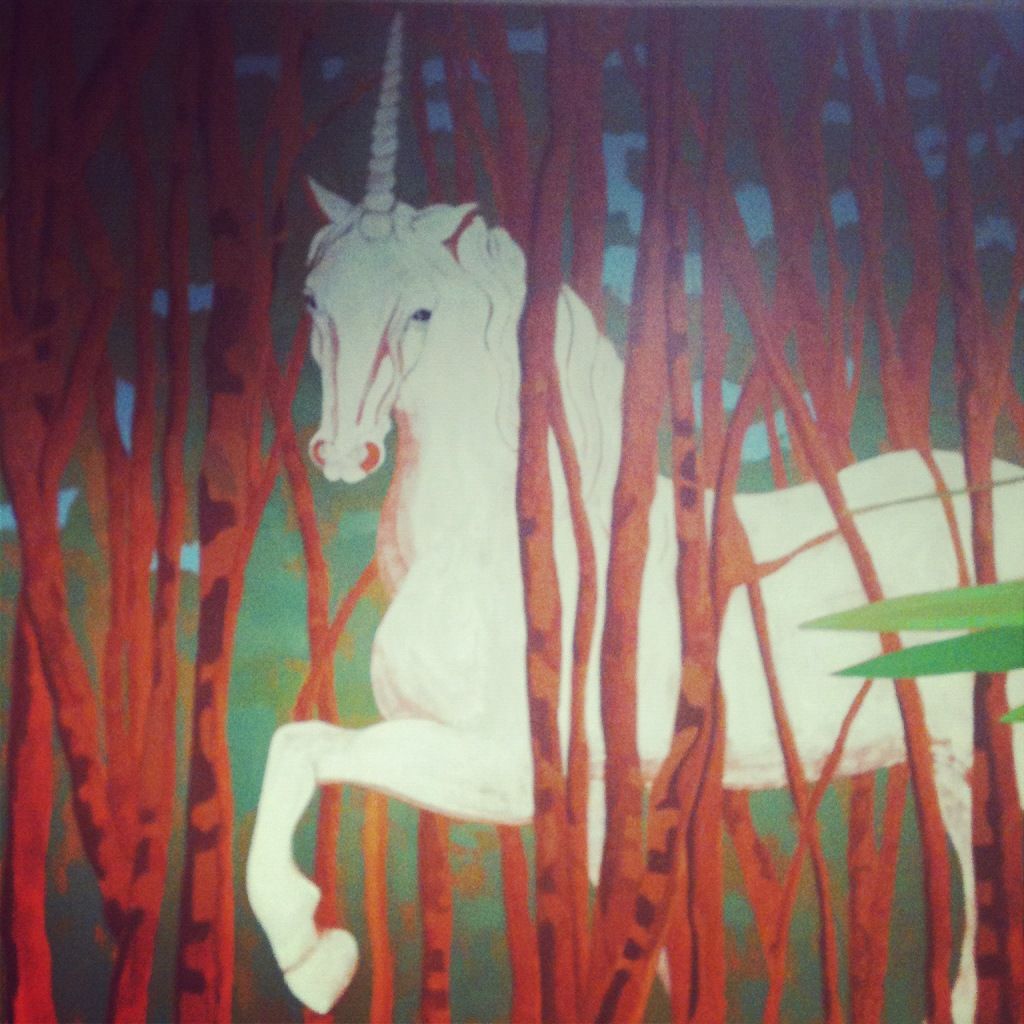 When I saw that we personally knew three of the four doctors (GI, Ophthalmologist, and ENT) performing surgeries this morning, I was once again a little surprised.  Honestly, we should not have to know that many doctors.  But, as I looked at their names, more peace came over me.  I would highly recommend any of the three of them to anyone I know.  They are amazingly great doctors, and I knew that they were there for a reason this morning. When the angels hear the call, they jump over the unicorns and rainbows to get there.
Ethan did great, and as he was being wheeled back into the surgery room, he was blowing kisses to me.  He truly is so sweet.
As the minutes started ticking closer to an hour, I became a little concerned.  Even when Ethan had ulcers, it seemed that the doctor came to get me much sooner.  I knew that they were running behind schedule some, so I occupied my brain by reading, tweeting, and browsing Instagram.
Finally the doctor came around the corner, with pictures in hand.  I said, "Please tell me that you have me some good pictures there."  He smiled and said, "Good and bad."  My heart sank a little, but I trust this doctor so much.  And, I honestly believed that there was nothing that he could tell me that he would not be able to fix.
He slowly went through all of the pictures with me.  The good news is that the ulcers are still gone, and after we receive the biopsy report, we are hopeful that we will be able to reduce his medication to a lower dose, less potent one.
The bad news is that Ethan has yeast in his esophagus and duodenum.  The doctor is not sure why it is there yet.  It is possible that it is Esophagitis Candida.  We will know more late this week or early next week, once we receive the biopsy results.  It is possible that Ethan's immune system is compromised, but we do not know why.   He has had a great, healthy summer.  The only indication that anything has been wrong is that his appetite has not been as strong as normal.
For now, we will wait.  We are thankful that the news was not terrible, and we are hopeful that the yeast can just be cleared up with some anti-fungals.  The doctor is always cautious and wanted to wait for the results so that we will know exactly how to medicate Ethan instead of just guessing.  That is one of the many reason why I love him.  I have already made a trip to the store for yogurt and probiotics.  We have gone down the naturopathic path enough to know that those two things are always a good, healthy alternative until we know more. What we do know is that the sun will come up tomorrow, and we will continue our journey, one step at a time.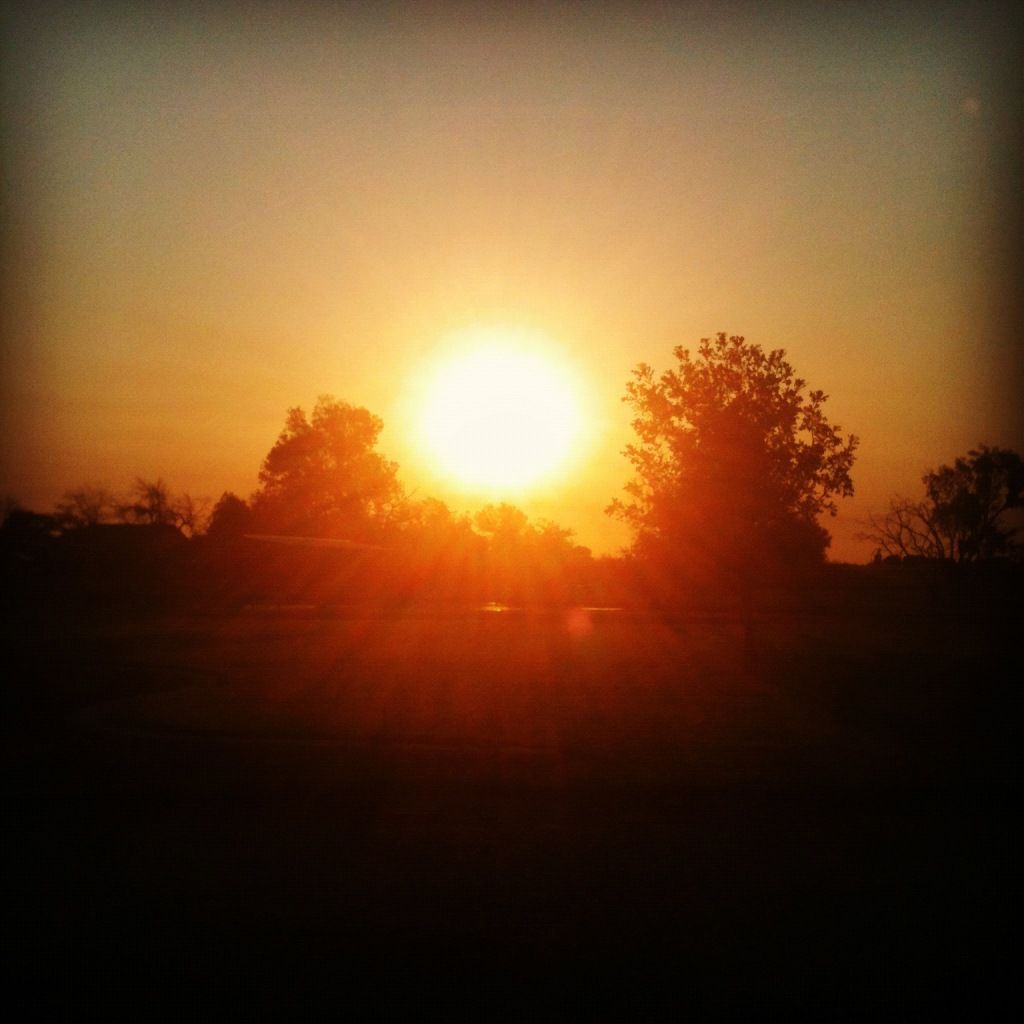 Thank you so much for your thoughts and prayers.  They were truly felt, which is why I was somewhat amazed to see the unicorn and all of the doctors.  When the unicorns, rainbows, and angels all show up, I know that there is magic and miracles happening all around us.