Each year when we are at Nonna and Gran's house for the annual Peach and Melon Festival traditions, we have a watermelon slicing.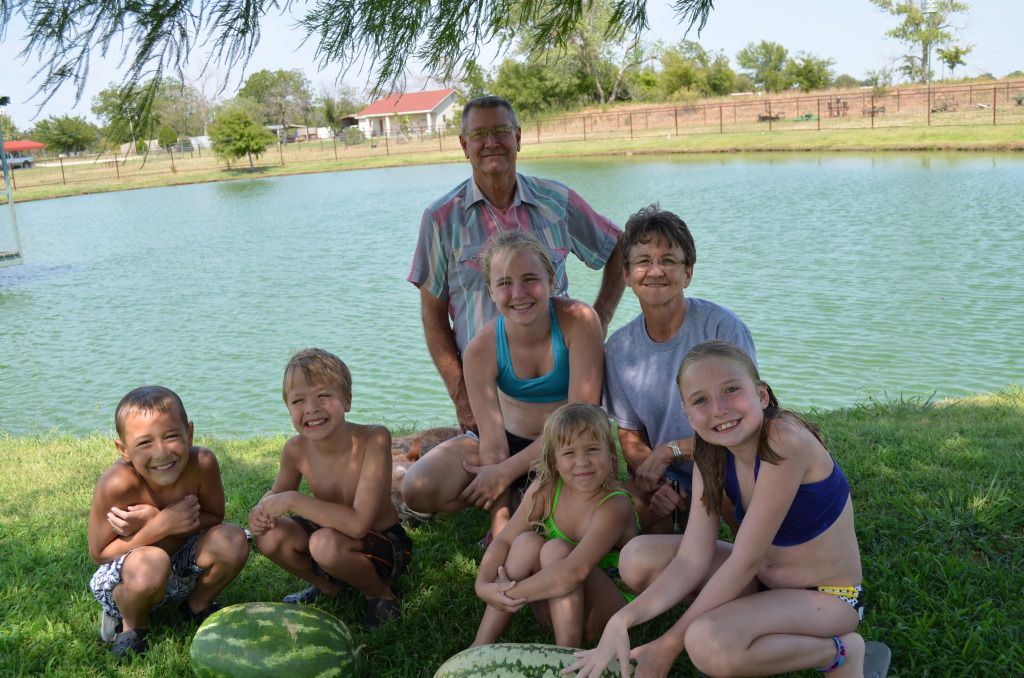 There is actually one downtown that we have attended in the past. But, since it is always so extremely hot, we decided that it is much better and easier to have the slicing by the tank. Then, everyone can just jump in to rinse off.
Looking back at pictures, some of my favorite ones are the ones where my littles are holding a big slice of watermelon, taking big bites while the juice runs down their arms and faces.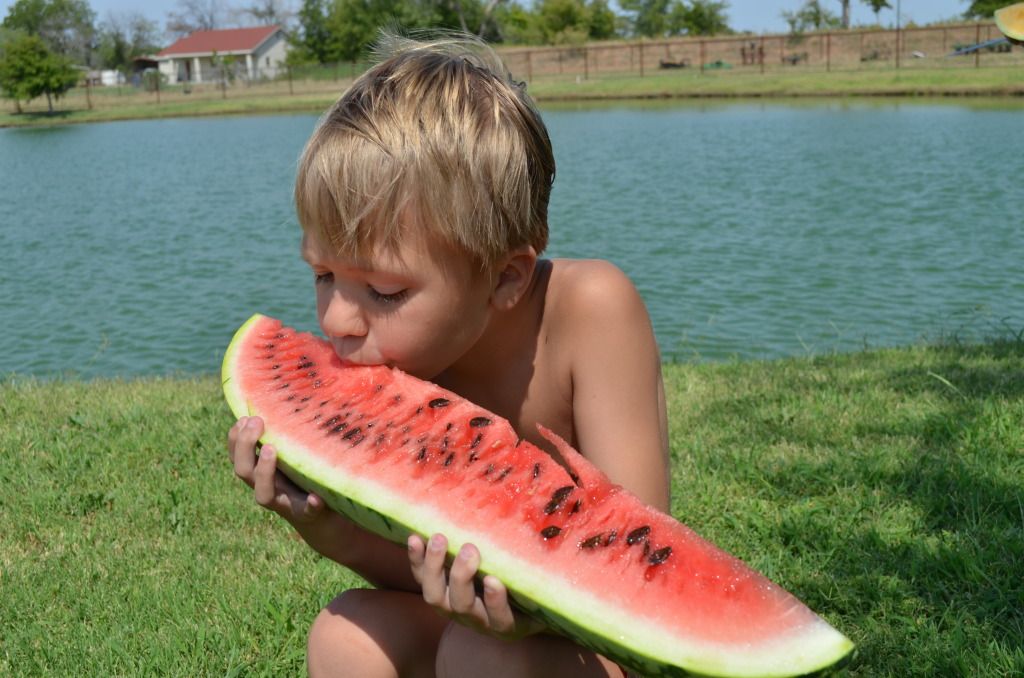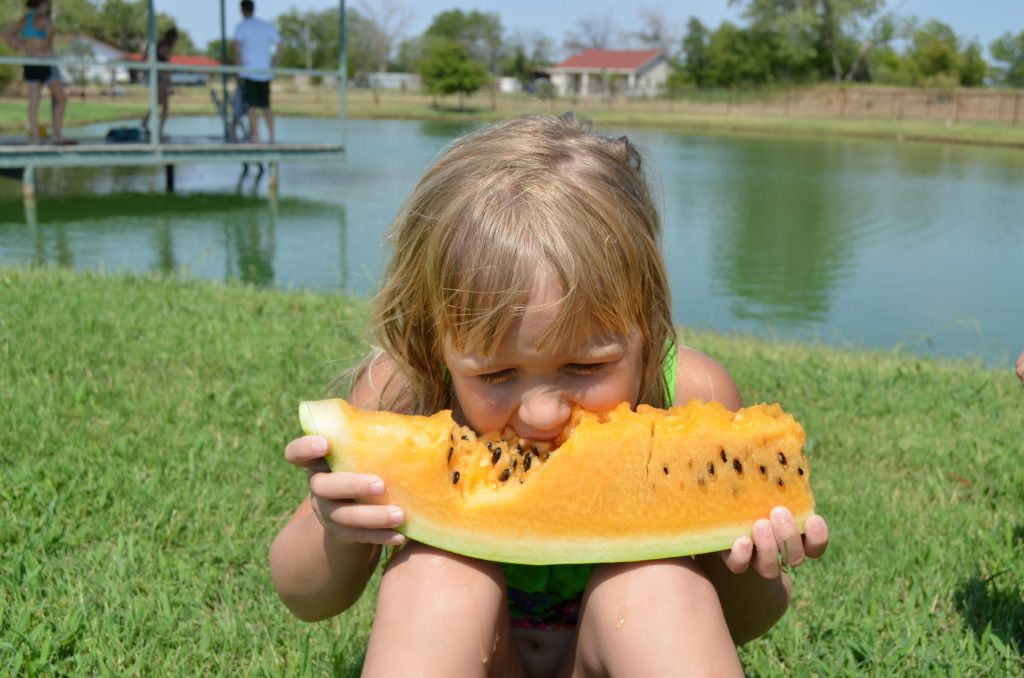 While I am not always big on messes, this is one time where it is encouraged.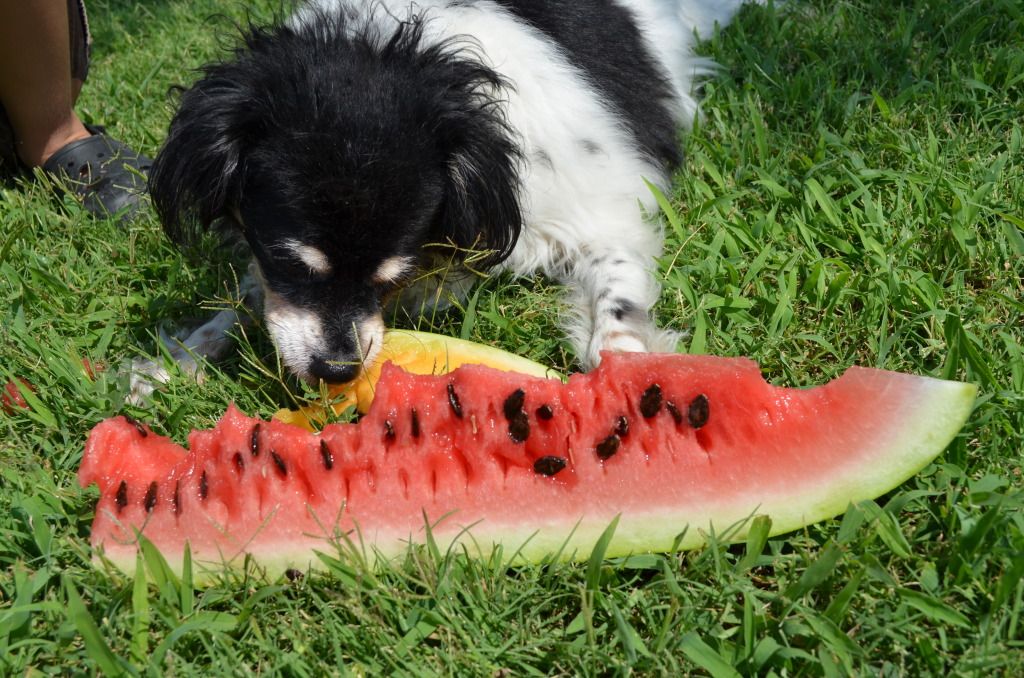 It was a beautiful, sunny day, the watermelons were delicious, and the moments were captured by my camera, as well as in my mind.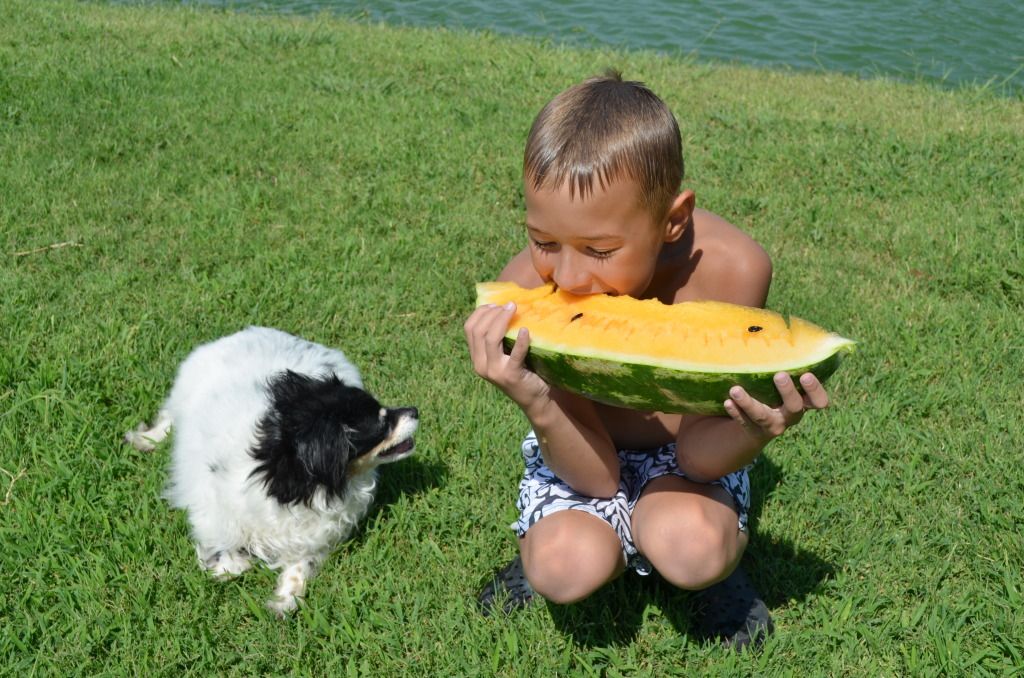 And, who would have known that literally minutes earlier, my middle little had been stung by a yellow jacket? Momma and Nonna jumped into action to soothe the pain, and the tears turned into smiles in no time.  He was not about to miss out on his big slice of watermelon.
I am always a bit sad that the watermelon slicing is one of the last big events of our summer break.  But, it is a perfect way to celebrate a wonderful summer – watermelons, family, and laughter.