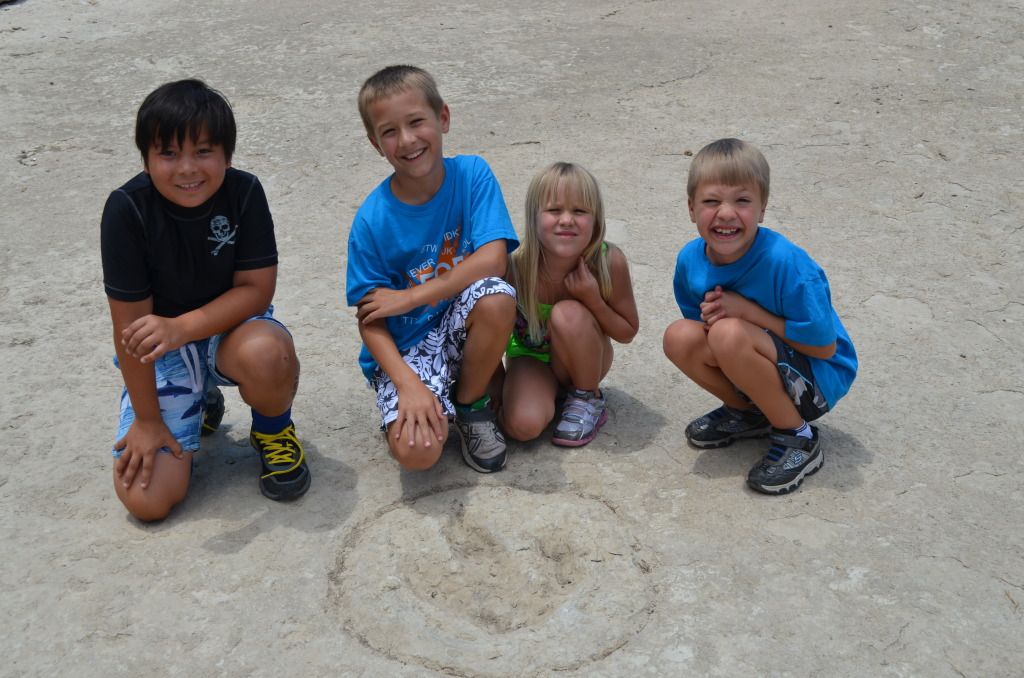 It was hot yesterday, really, really hot.
Which really made it an absolutely perfect day for a little field trip to San Gabriel River.
While the new short-cut hike was a little longer than I had expected, it was mostly shaded.
It was sad to see that the river has very little water in it.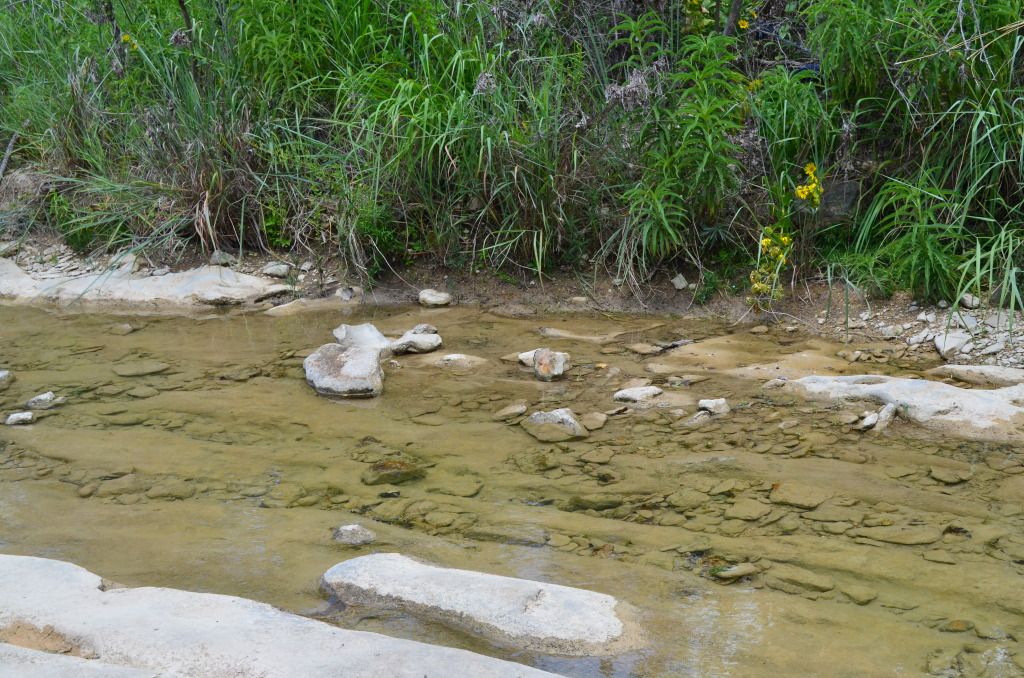 The only bright spot about the low water level was that it meant that the dinosaur tracks were easy to find.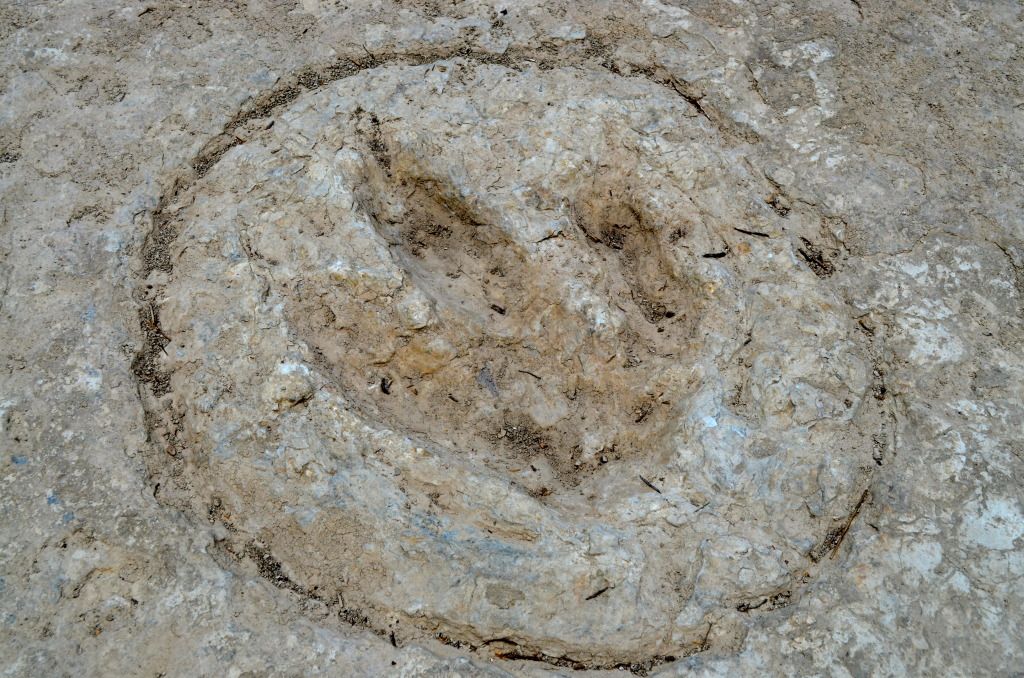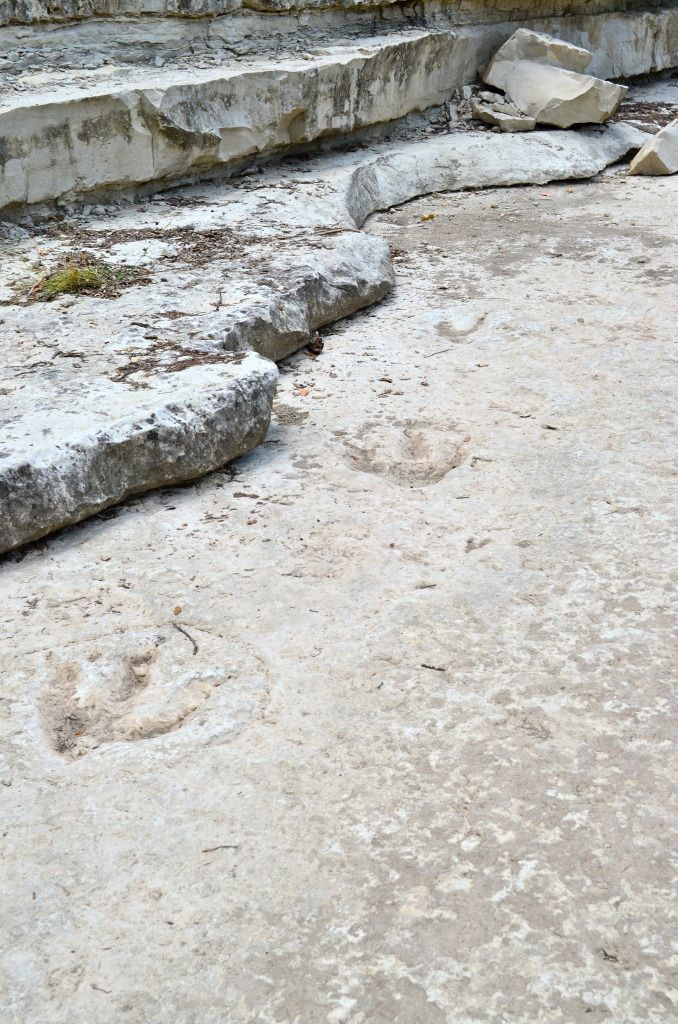 The river definitely is not a place to actually swim right now, but it was a place for the littles and Gabriel's sweet friend, Jude, to explore, play, and build a dam.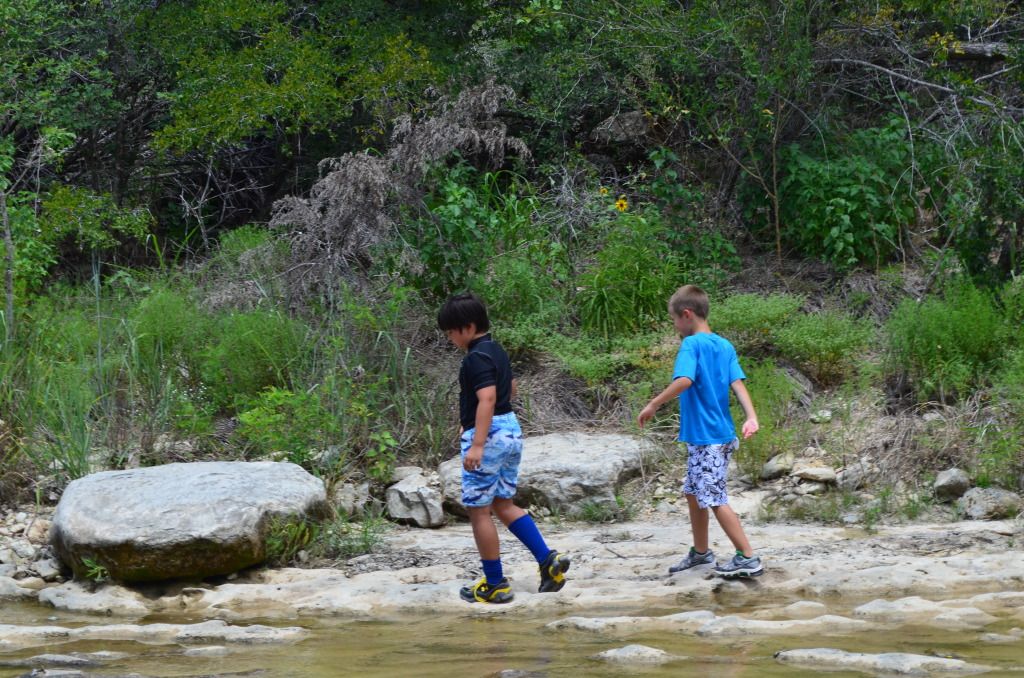 They had a great time, and, as Sean and I sat watching them, we could not help but smile and laugh.  They were just being littles, and hearing their chatter and laughter was infectious.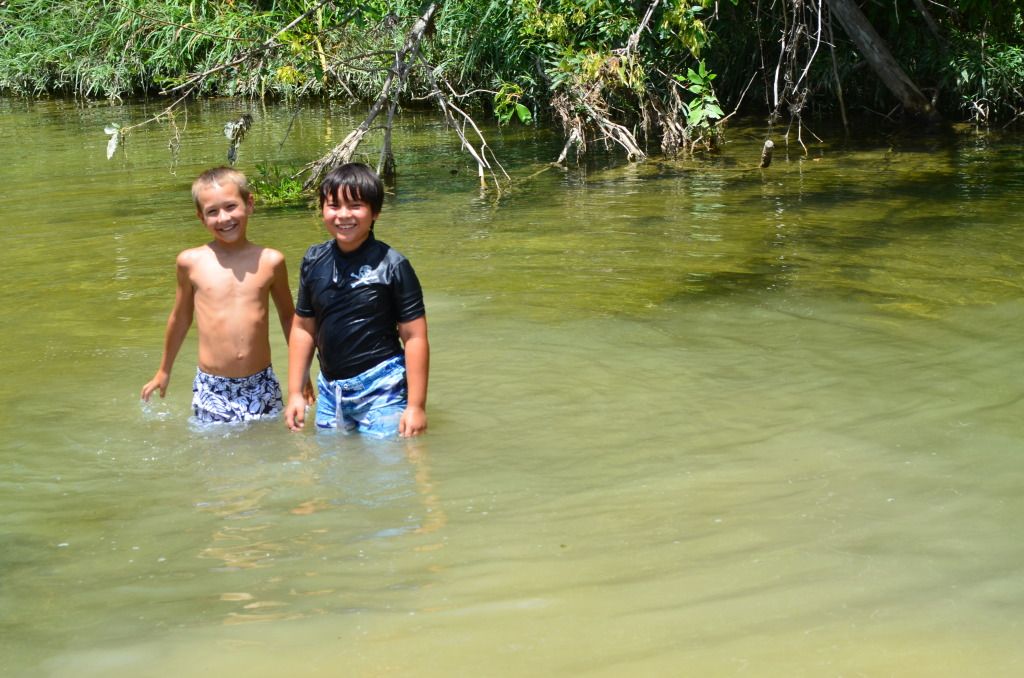 As the summer is coming to a close, I am having a hard time, as I look back on pictures at our "old life" and try to grasp how to come to terms with the new one, the one where all three of my littles are in school.  I know myself well enough to know that there will be some tears, but I also know that I am always up for making the most out of a situation.  I will find the good in it, and I will do my best to make it the best season of our lives yet.
I hope that I am teaching that to my littles, that they are learning from example.  I hope that they see a long hike and look at it as an adventure, that they see a low river and immediately start inventing a game to play, and that they see a change and determine what they can do to make it the best journey ever.