Gabriel has been attending Science Camp this week, and he is loving every minute of it.
So, as I was going through our summer fun list, I found something that would tie in to Science Week – Make Fizzle Paint.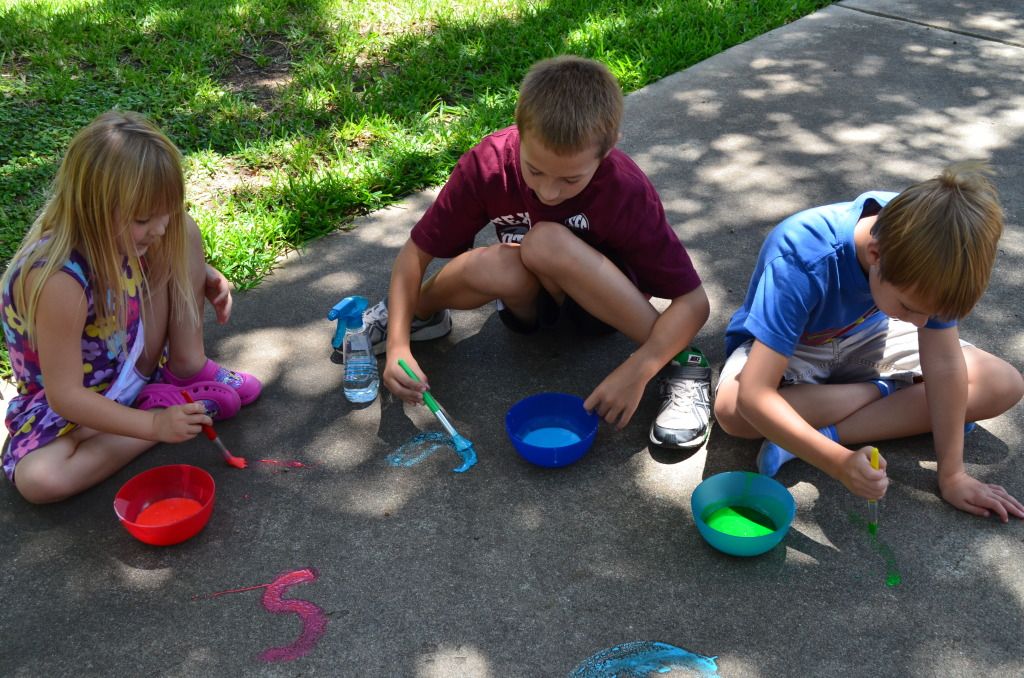 I knew that the littles would all enjoy painting the driveway in their favorite colors.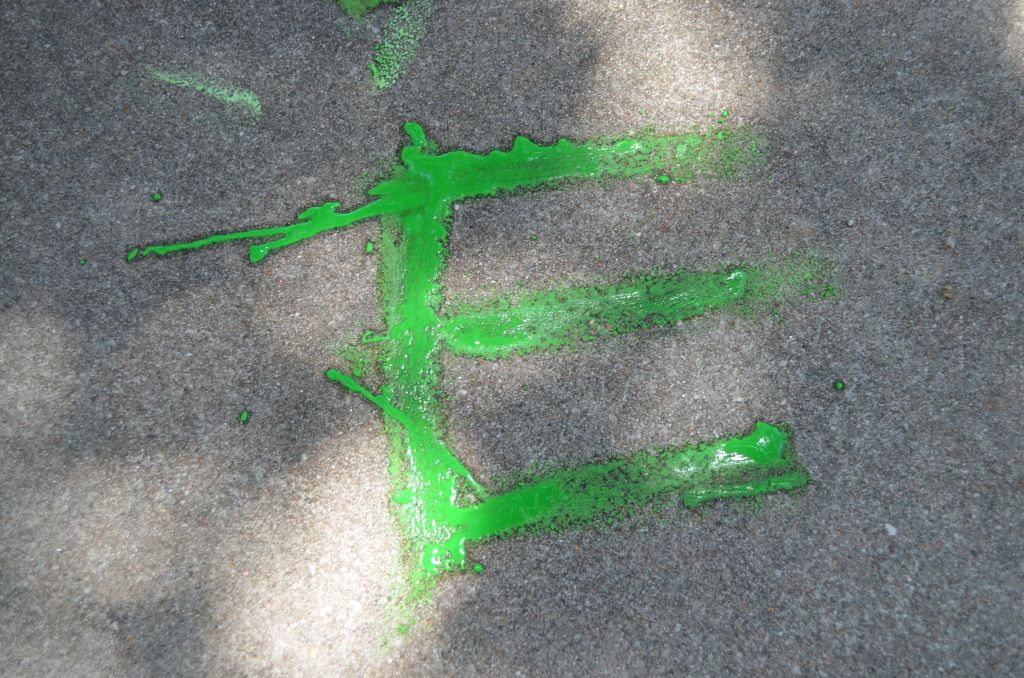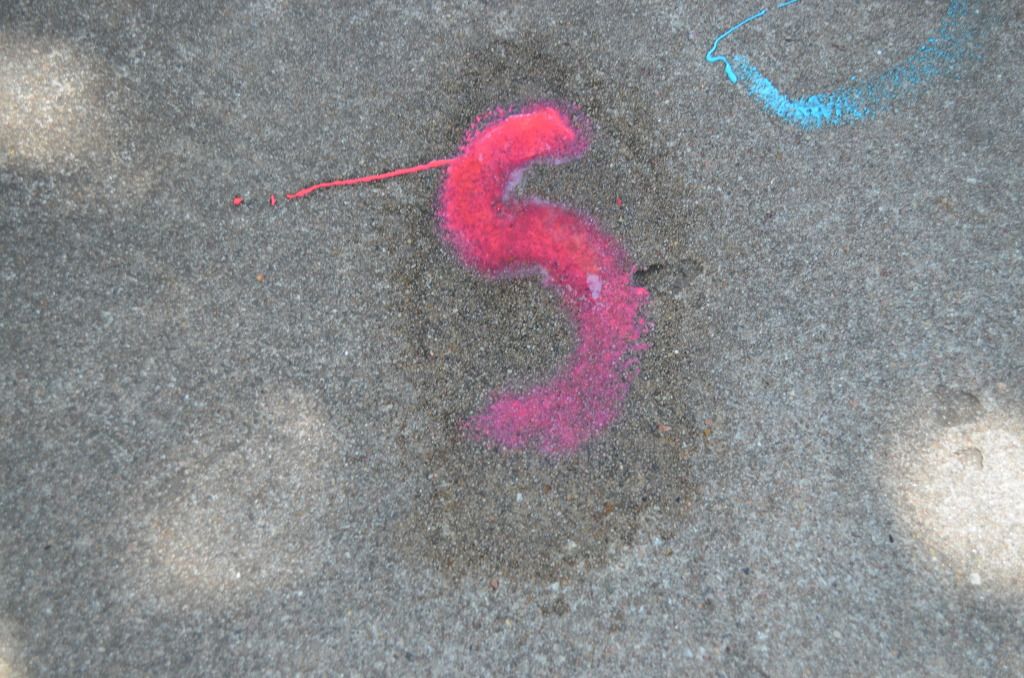 And, of course, spraying anything is always great fun, too.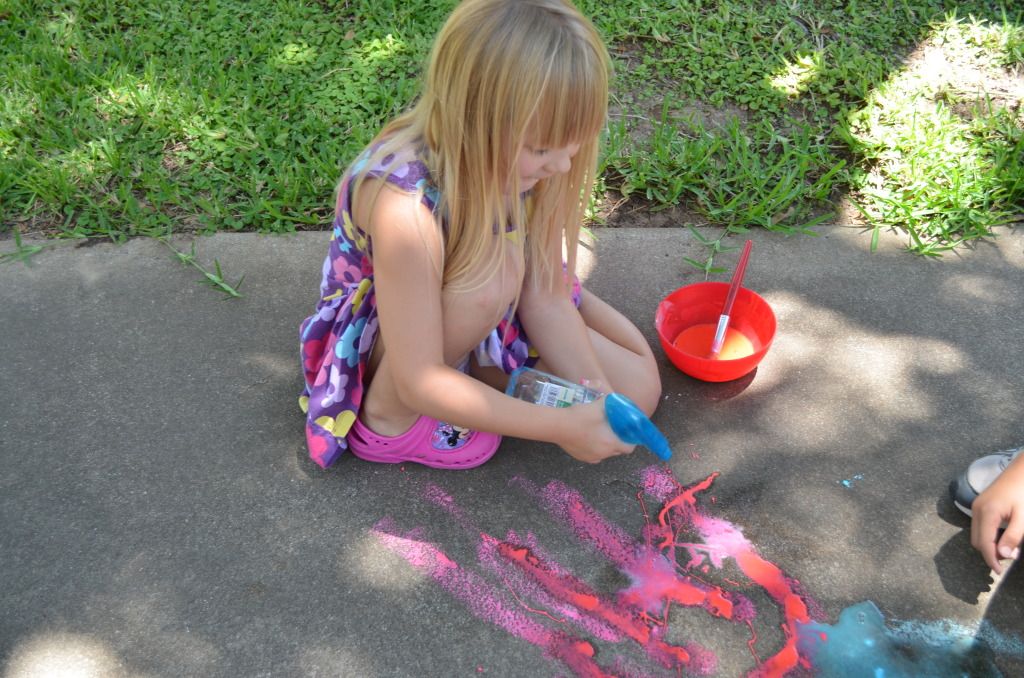 Especially when spraying produces fizz.
As an added bonus, I let them clean off the driveway when we were finished.
Once again, spraying anything always makes the littles very joyful.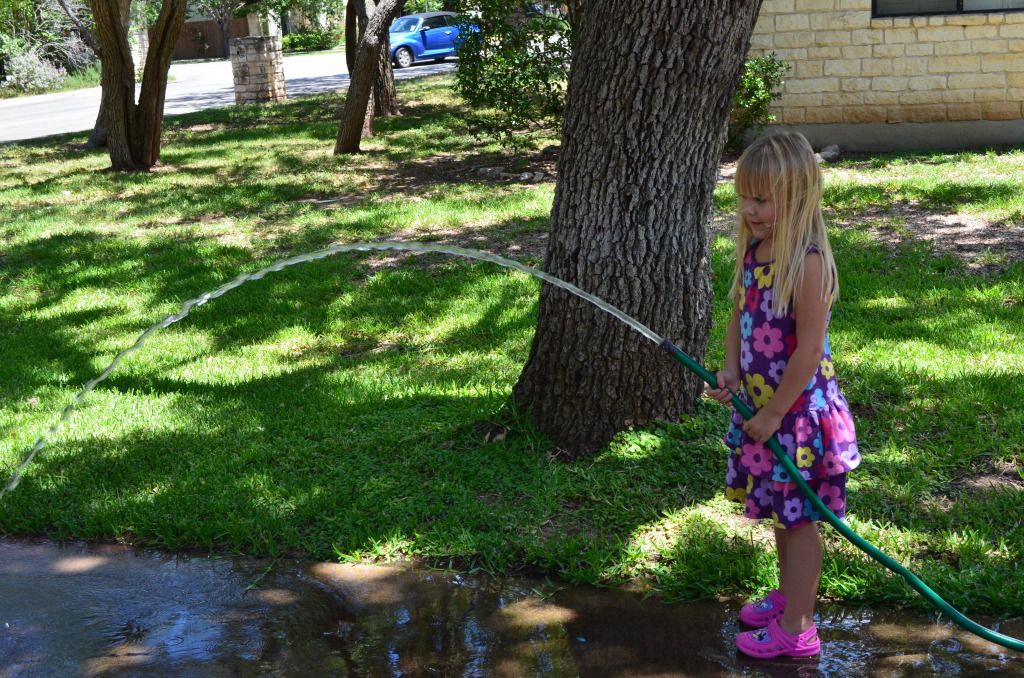 My little clown, Ethan, is always the one to "accidentally" spray the water on his siblings.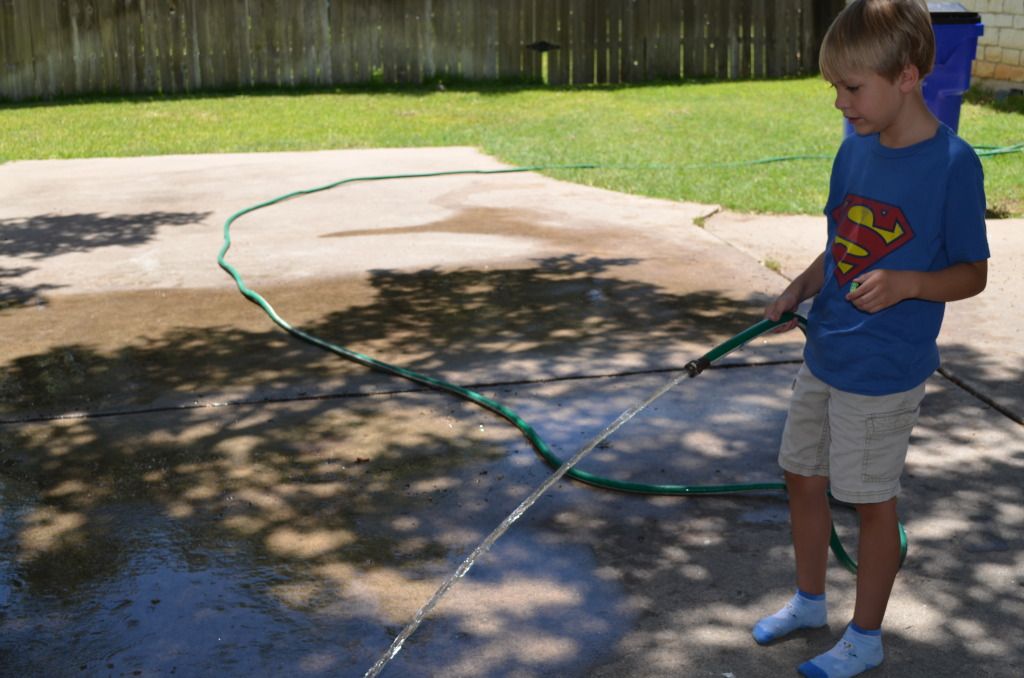 But, when the temperature is in the upper 90s, no one minds being accidentally sprayed.