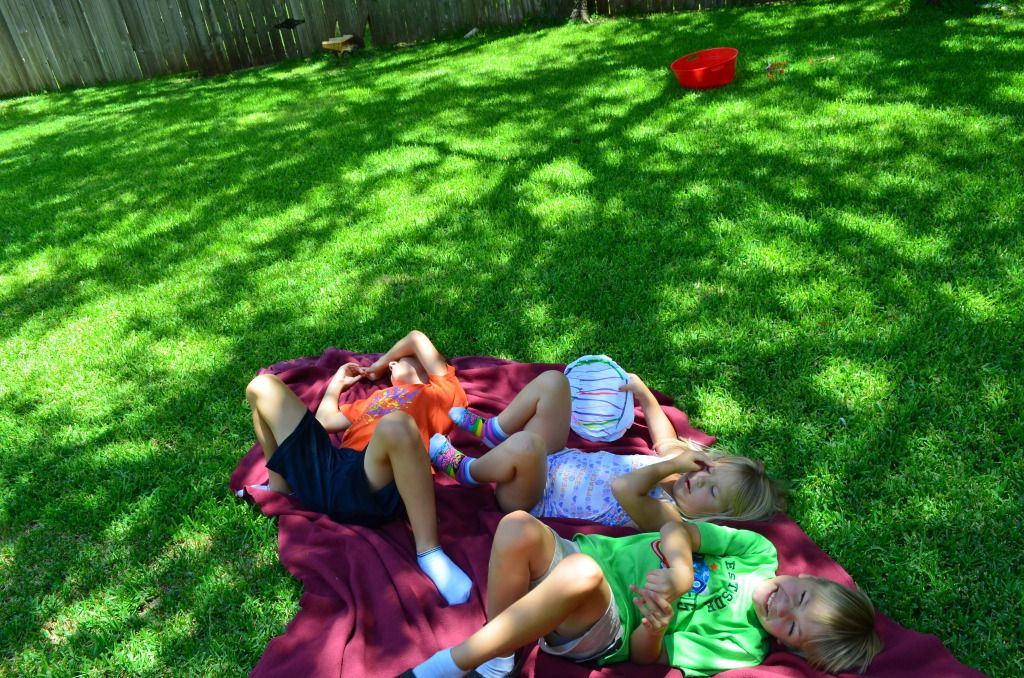 As we were running errands yesterday, I realized that the sky was perfect for cloud watching.
Summer and I were alone in the car, and we started identifying objects in the clouds.
We could not wait to pick up Gabriel and Ethan so that we could get home and cloud watch together.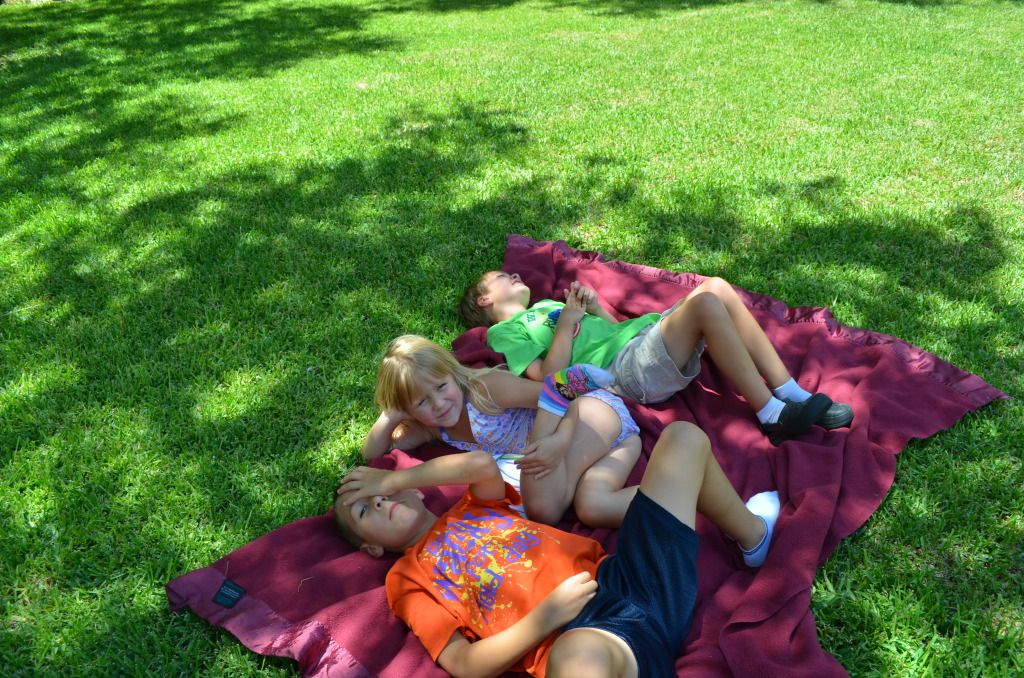 After we finished our obstacle course, we got out a big blanket, put it on the grass, and quickly got into position to cloud watch. We found puppy dogs, bunny rabbits, dragons, and pirate ships, just to name a few.
While Ethan did not verbalize all that he found, he was quick to point to exactly where we saw the object or make the sound effects of the animal.
It was hot, so it did not last long.  But, as I have said many times, fun is not about the length of time that it takes to do something.  It is about the memories that are made within those moments of time.  And, we made some great memories.