As I have mentioned, I went through our Summer Fun List on Sunday night.  I wanted to make sure that we make the most of the last weeks of our summer break.  While I definitely do not think that we have to schedule our days according to a list, I know that having plans and anticipating fun events is one of the magical things about summer.
I realized that we had several things that I could combine into one afternoon of fun, making it all into one big obstacle course.
The obstacle course started with a Sponge Bomb Bucket Toss.
Summer loved the sponges and said that they looked like butterflies.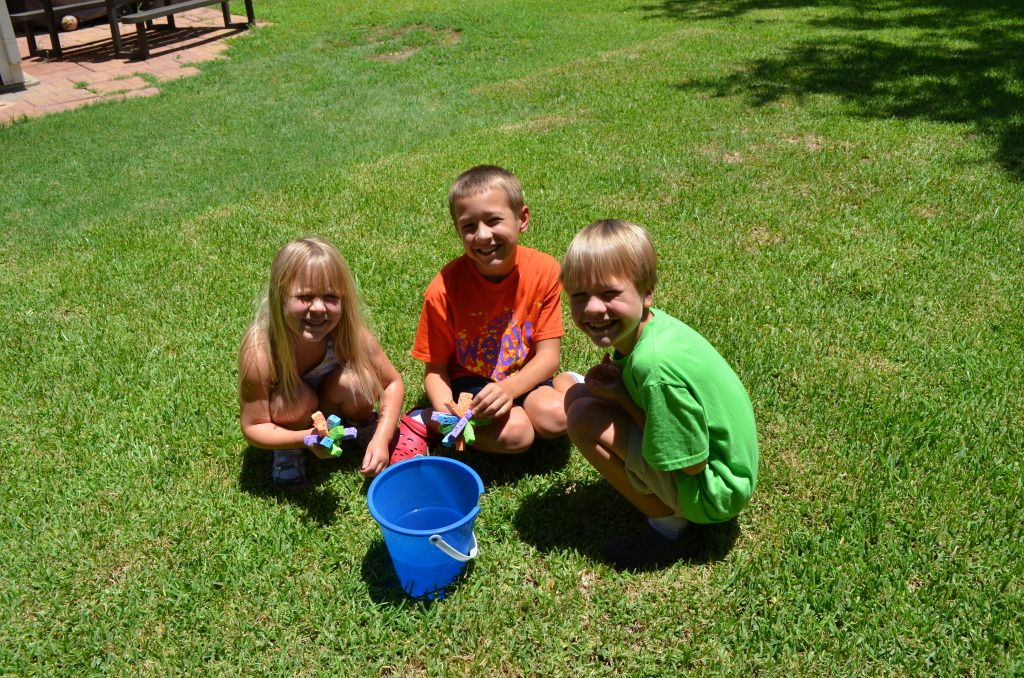 They were all able to complete this step rather easily.  They did not have to make both of the sponges into the bucket in order to proceed.  They just had to toss them and try their best.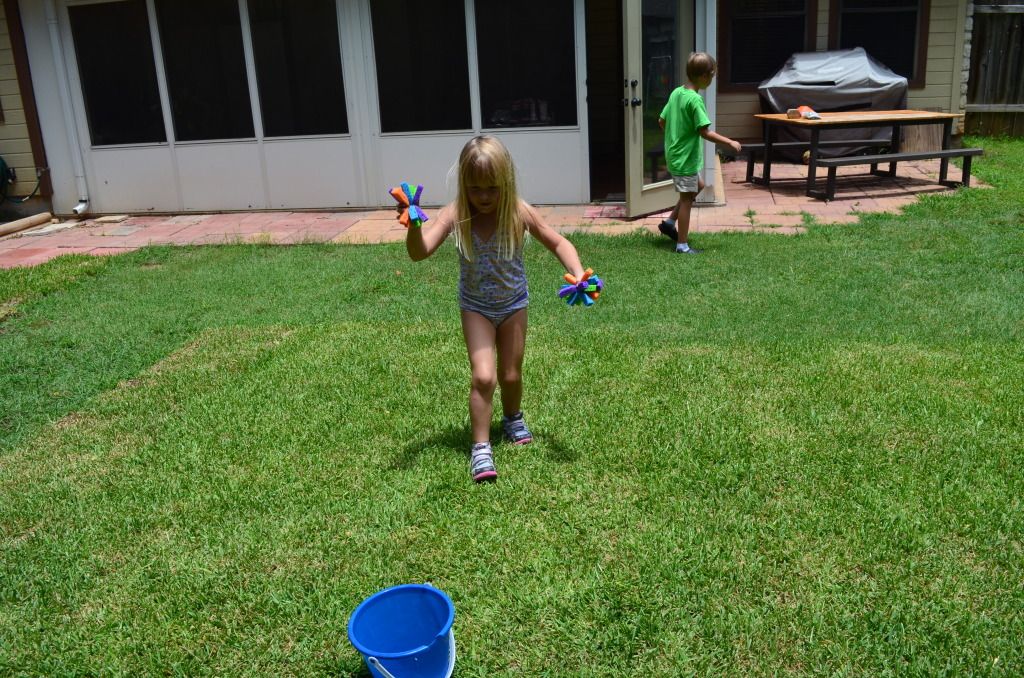 The next station was a bubble blowing station.
They had to blow bubbles while weaving in and out of cones.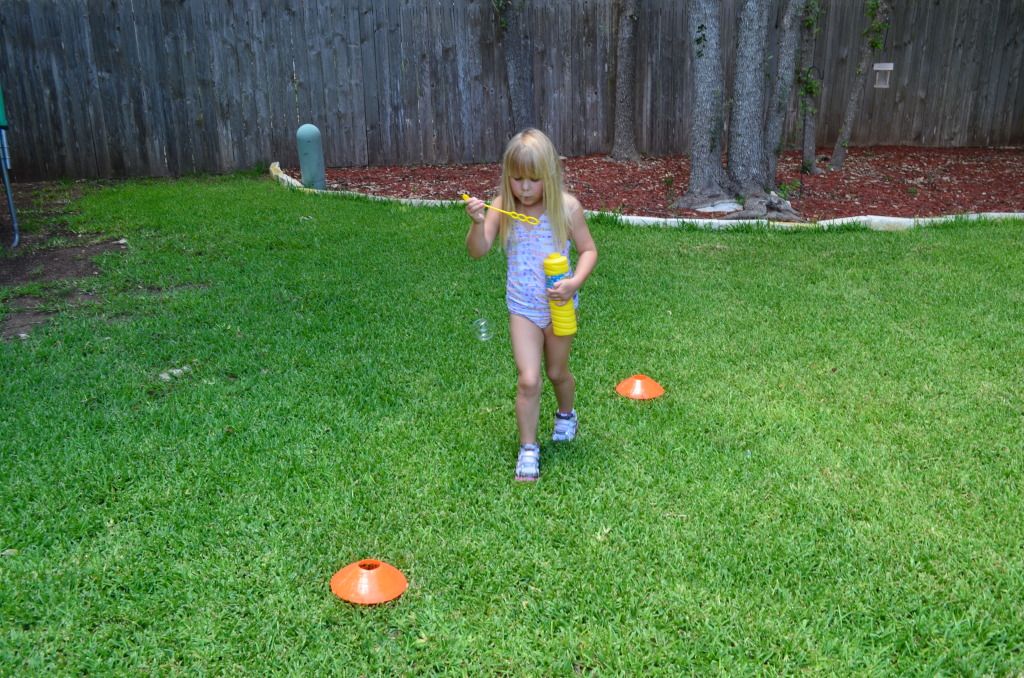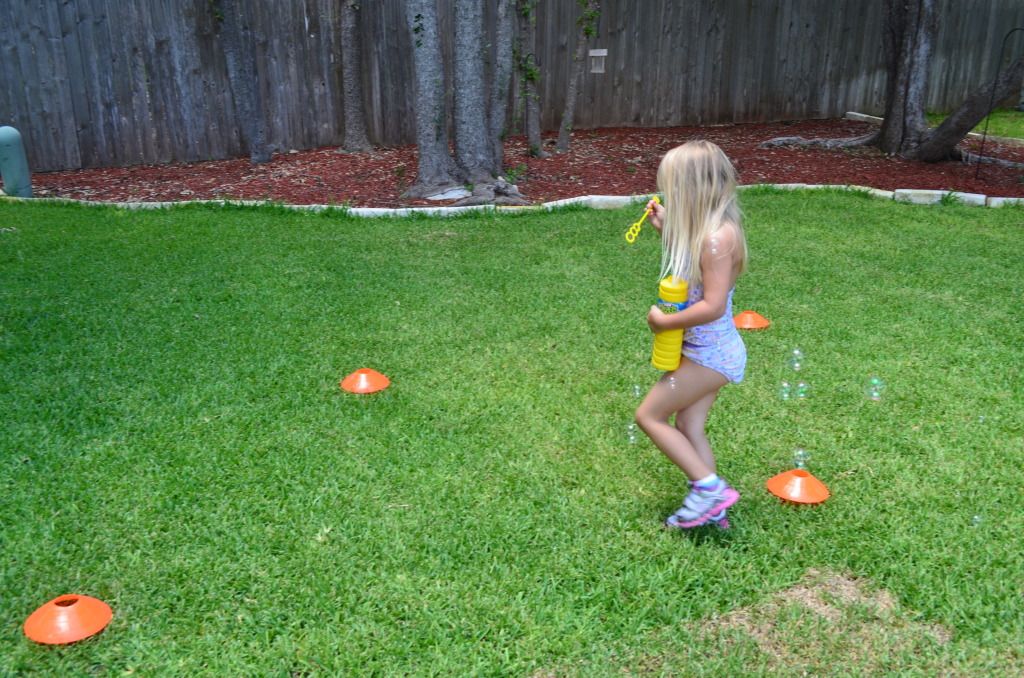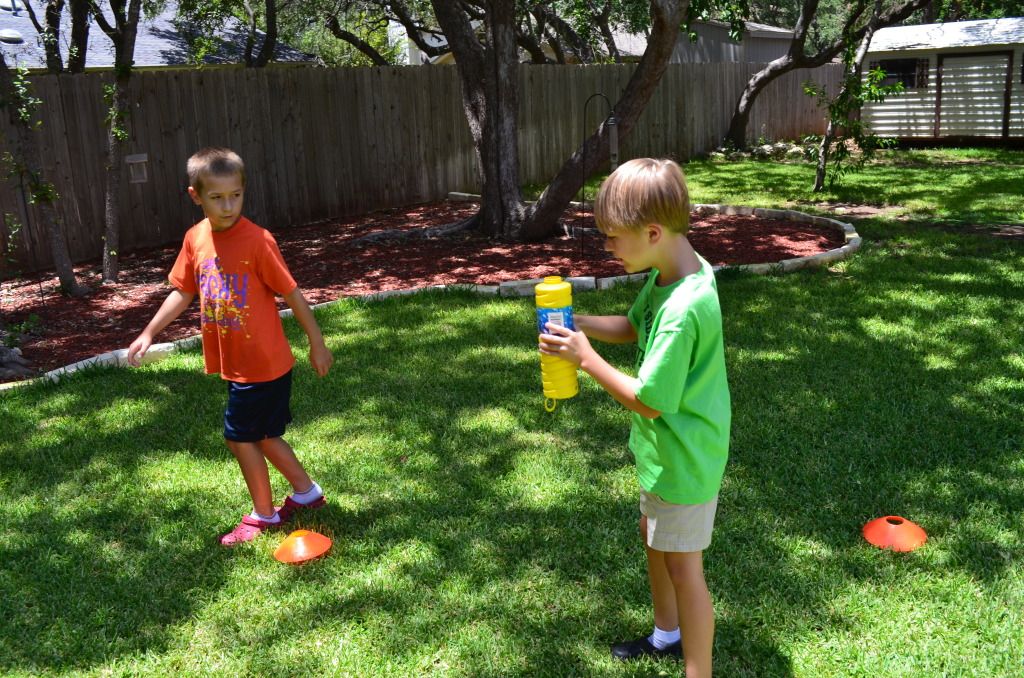 The third station was my favorite.  It was the Homemade Giant Bubble station.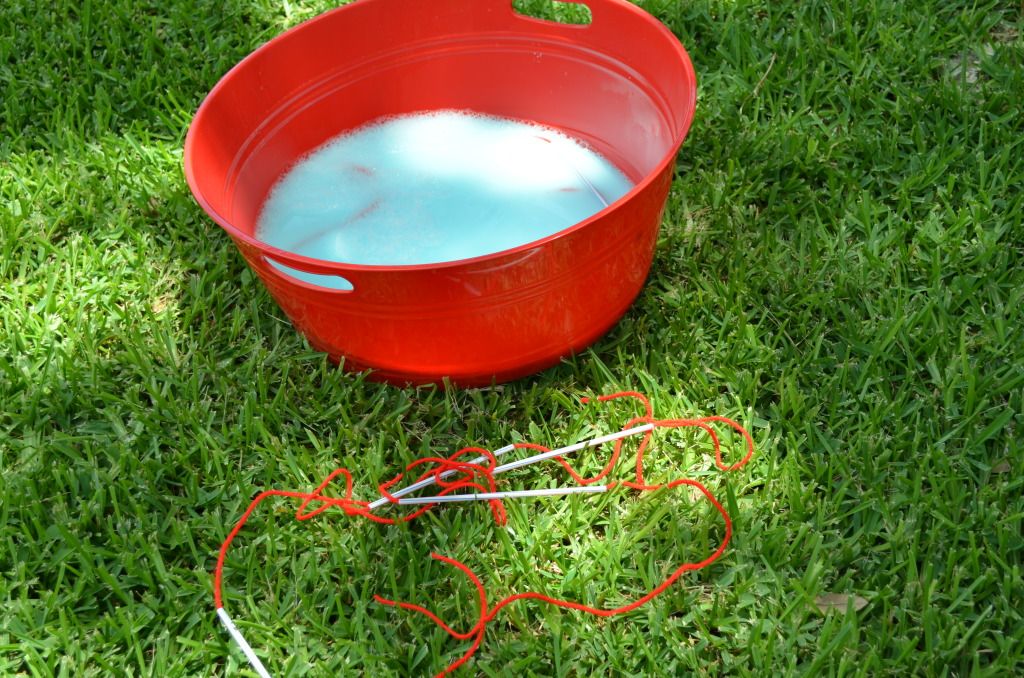 I mixed up the bubble solution in the morning and let it sit for a few hours.  I really questioned whether it was going to work.  I followed these instruction for making the giant wands, and I followed these instruction for creating the bubble mixture.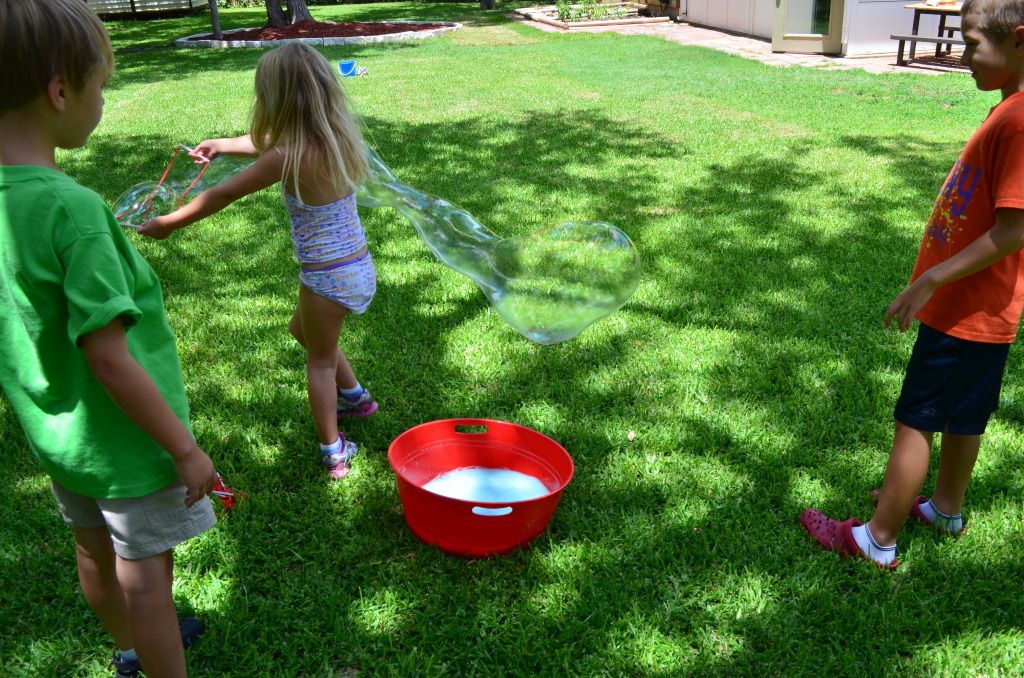 Before they could move to the last station, they had to create one giant bubble at the third station.  It took them a few tries before they could make a huge bubble because they were lifting it out of the solution to fast. But, they quickly figured out how to lift it out, and swirl the wand around to create one long bubble.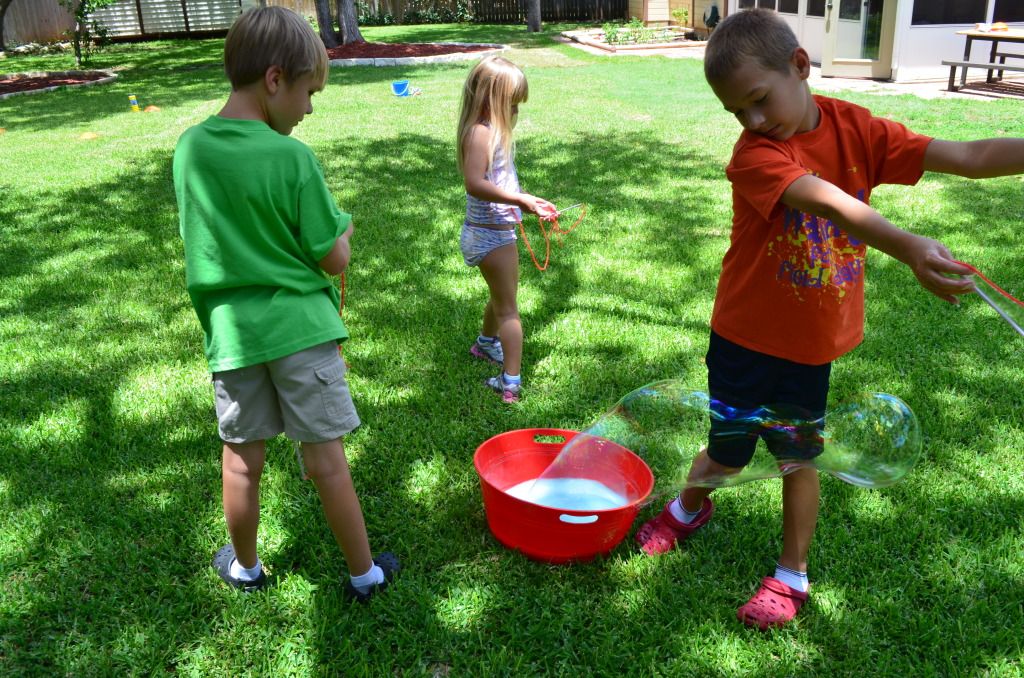 I was so wrong to question it.  It worked beautifully, and we all had so much fun making giant bubbles.  We will definitely be doing this again.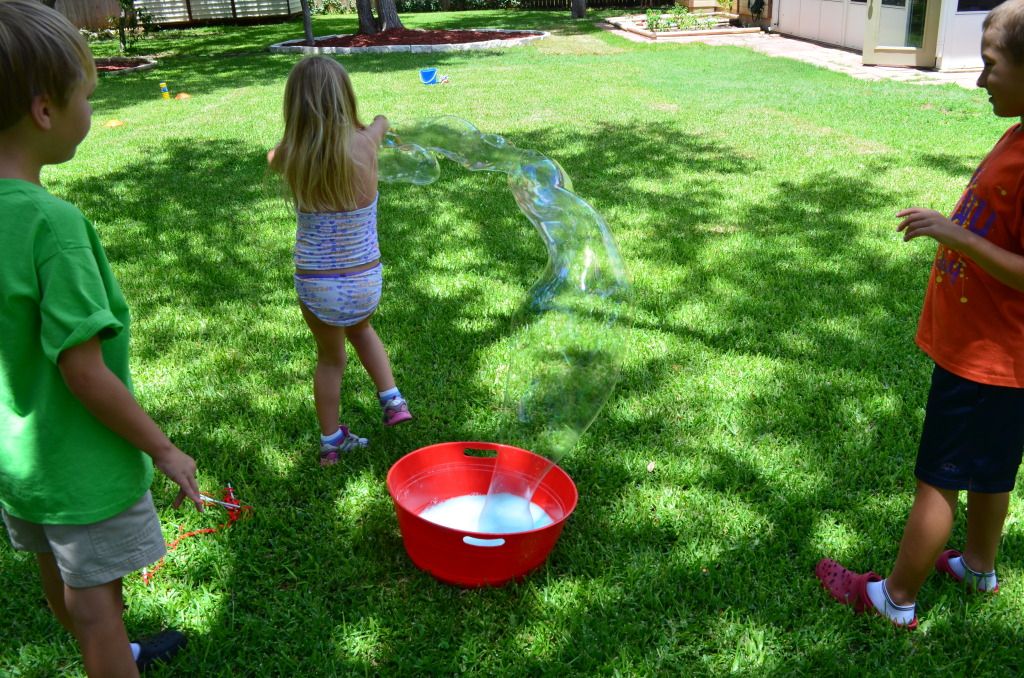 The final station was definitely a favorite of all of the littles.  It was the Balloon Piñata station.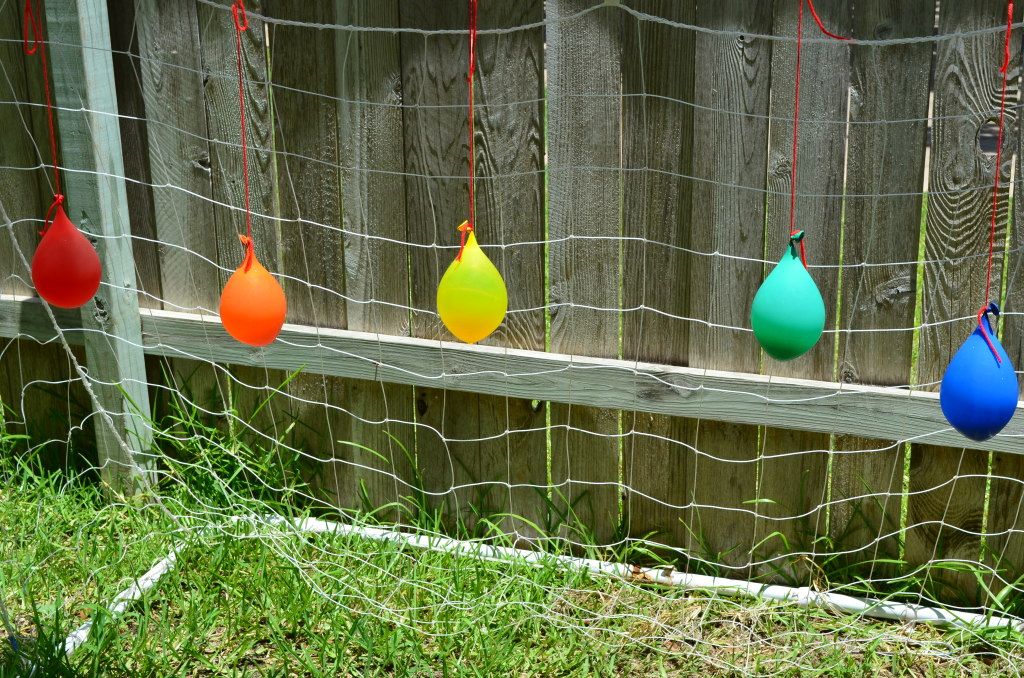 I filled up a few balloons with water and tied them to our soccer goal.  The littles had to swing a bat and hit one water balloon, breaking it open.
Gabriel was great at it.  He hit the balloon and busted it open on the first try.
Summer was able to break open the first one after a few swings.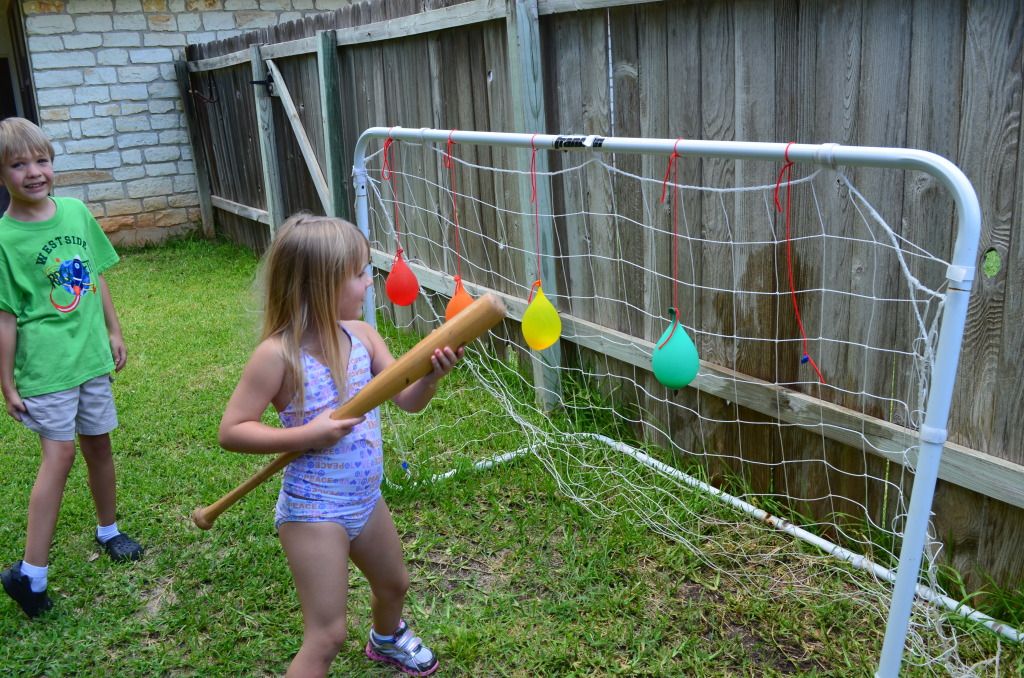 Ethan hit it over and over, but his would not bust.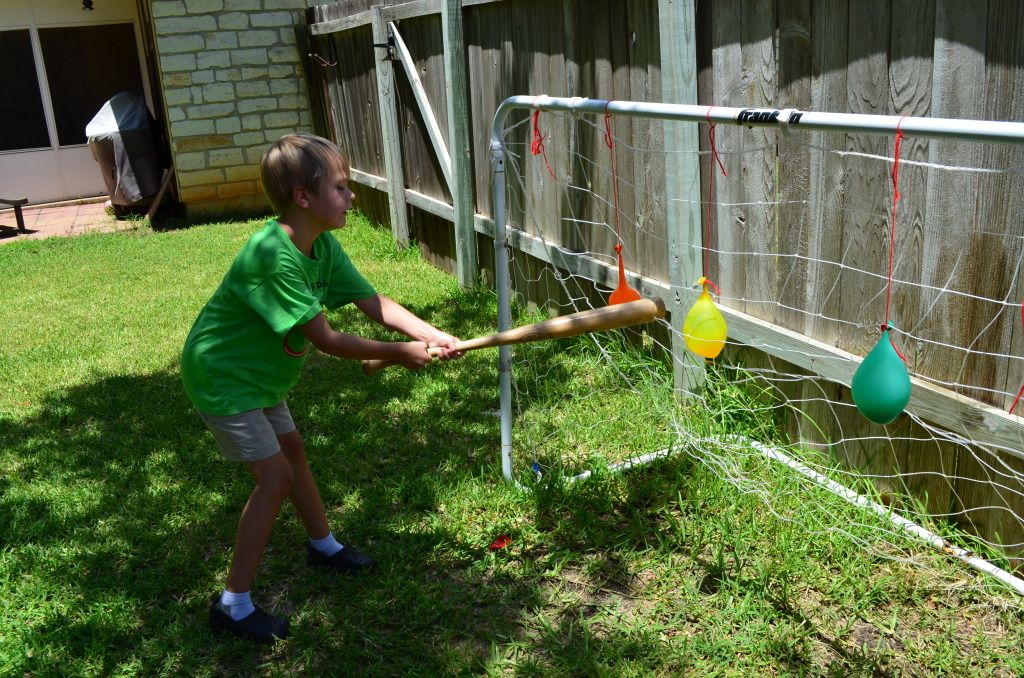 He even tried squeezing it.
Finally, I gave him a stick so that he could bust it open that way.  It worked, and he was thrilled.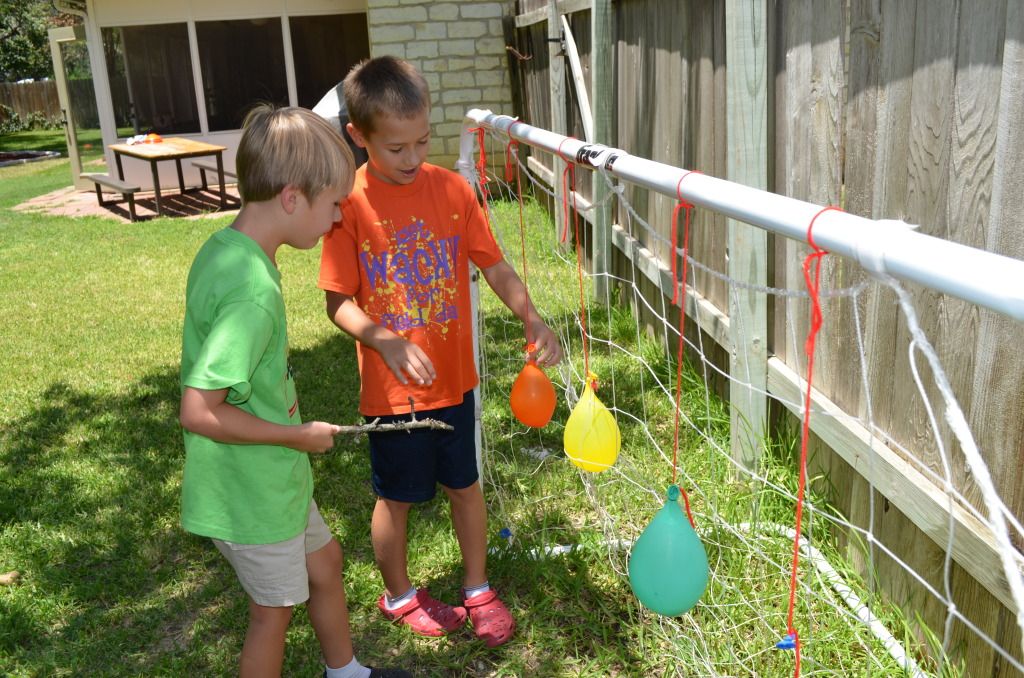 They all completed each step of the obstacle course, and I was so proud of them.
While I know that there is an ongoing debate over whether too many participation awards are given out these days because of the fear of shattering young self-esteems, I must admit that if I had created awards, they would all have been given a big gold star.  Sometimes just completing something does deserve a special award. For today, they just enjoyed the reward of going back through all of the stations, playing, and having fun on a beautiful summer day.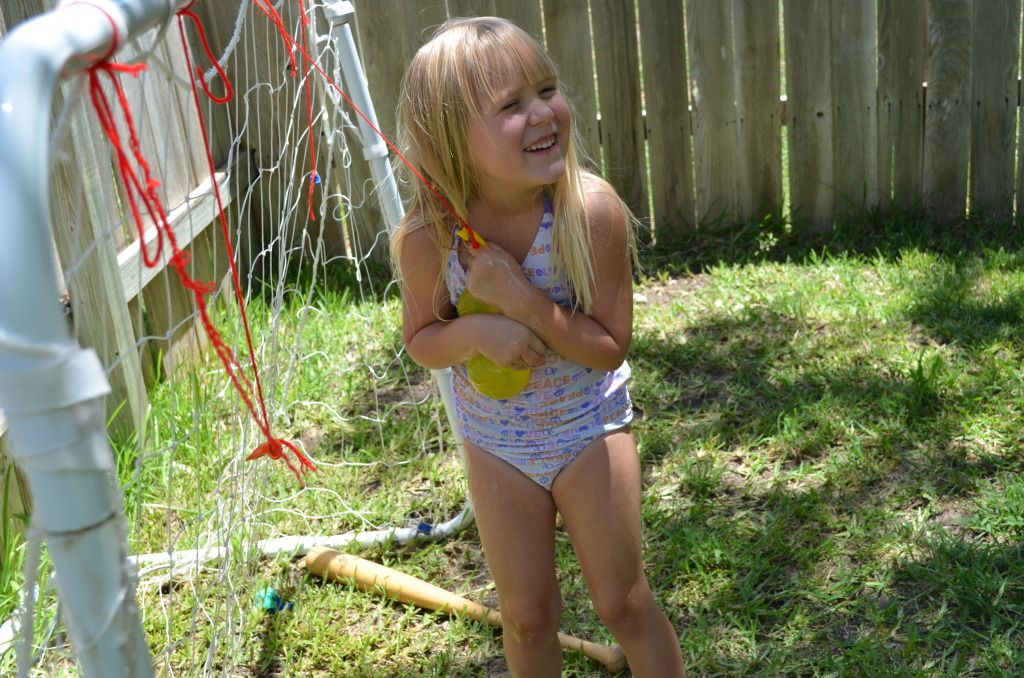 As for me, I thoroughly enjoyed every moment of watching them just be littles.