Sweet Gabriel is sick again.  It started with an ear infection and allergies and led to some asthma complications.  We had some outdoor things planned for the week but decided to have some relax days instead.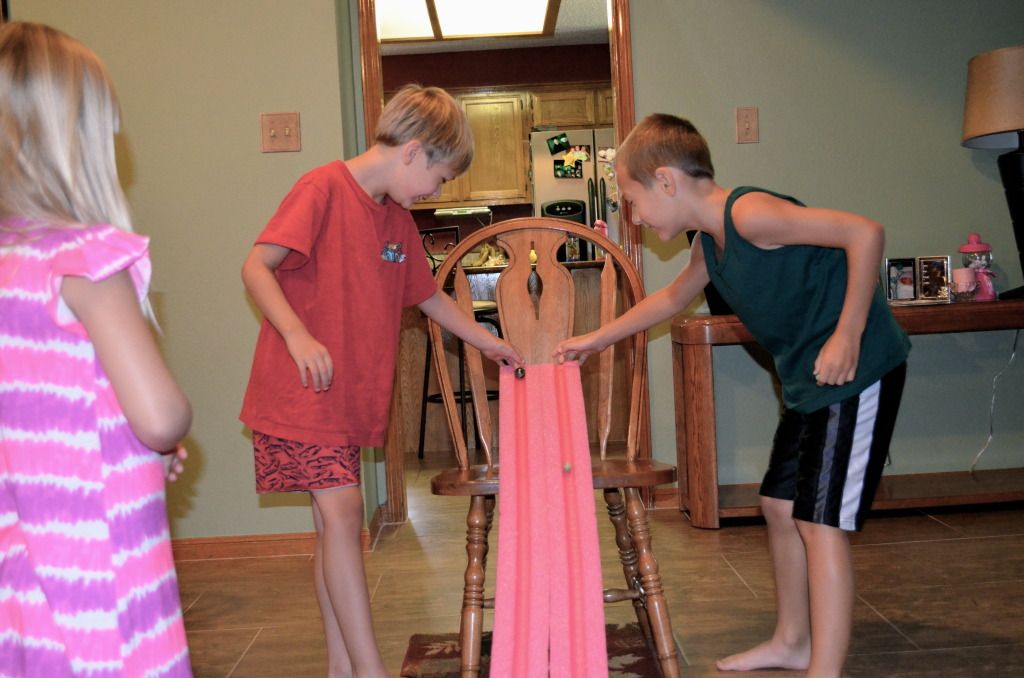 One Wednesday, we decided to have Marble Races and more Harry Potter.  It was a perfect way to have fun and take it easy, at the same time.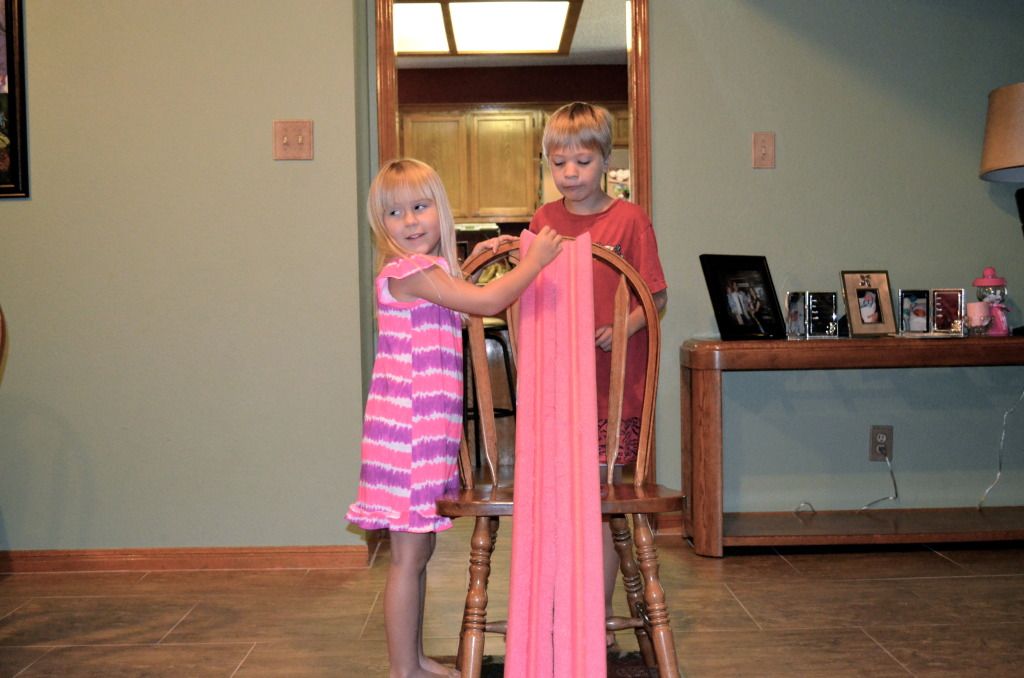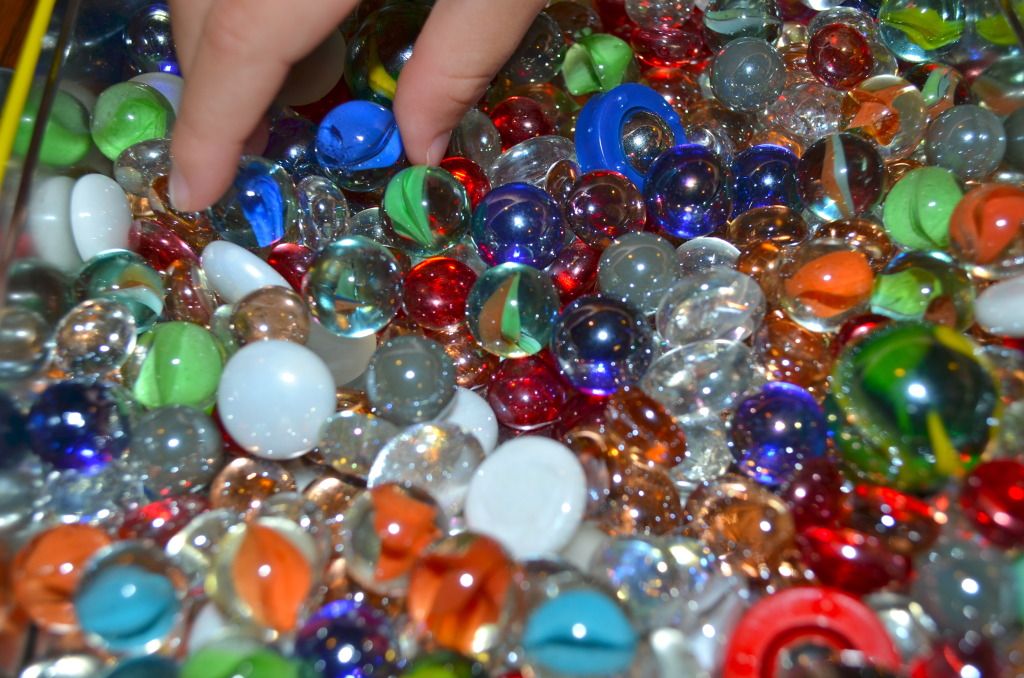 I saw the Marble Races on Pinterest, pinned the idea, and added it to our Summer Fun List back in May.  I knew that it would come in handy on a day when we needed a little relaxing, indoor time.
The littles loved it.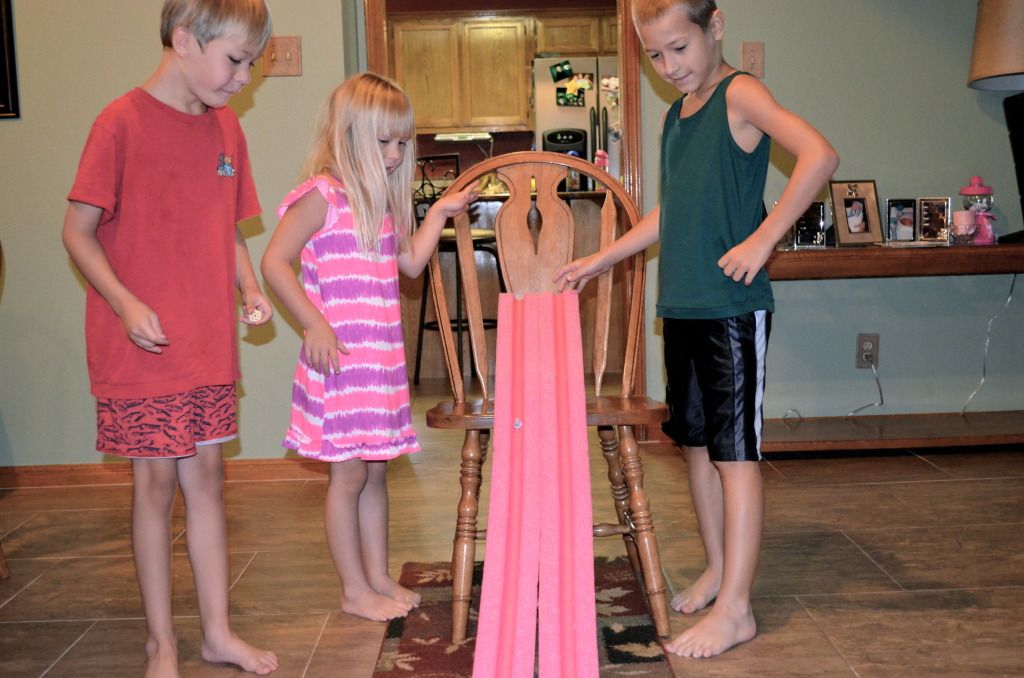 Ethan decided that "on your mark, get set, go" was not enough.  He added in the gun sound effects.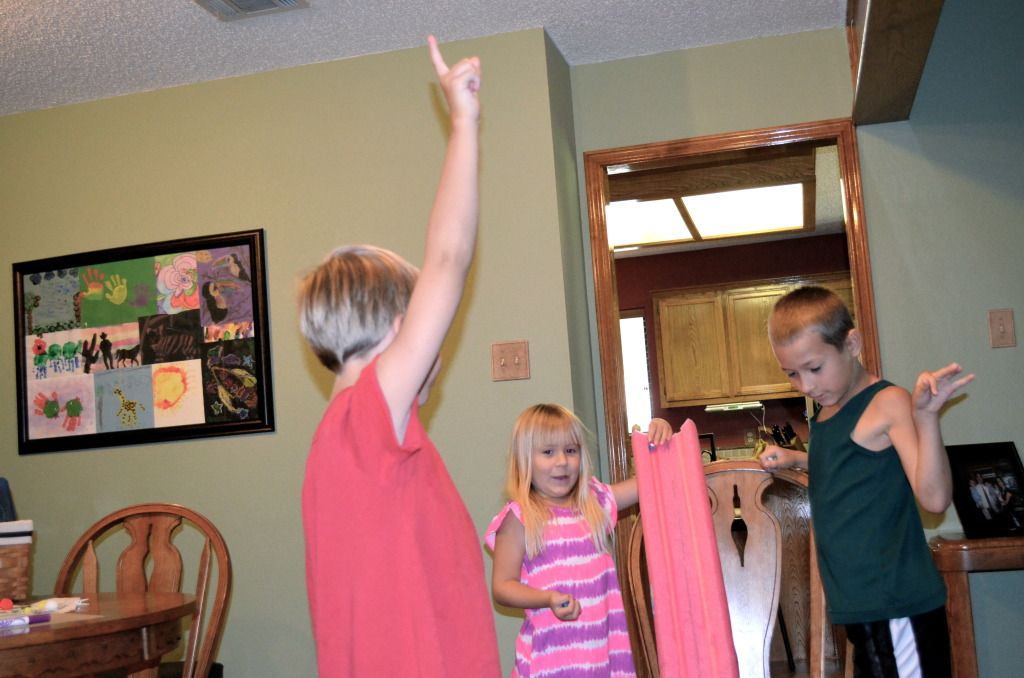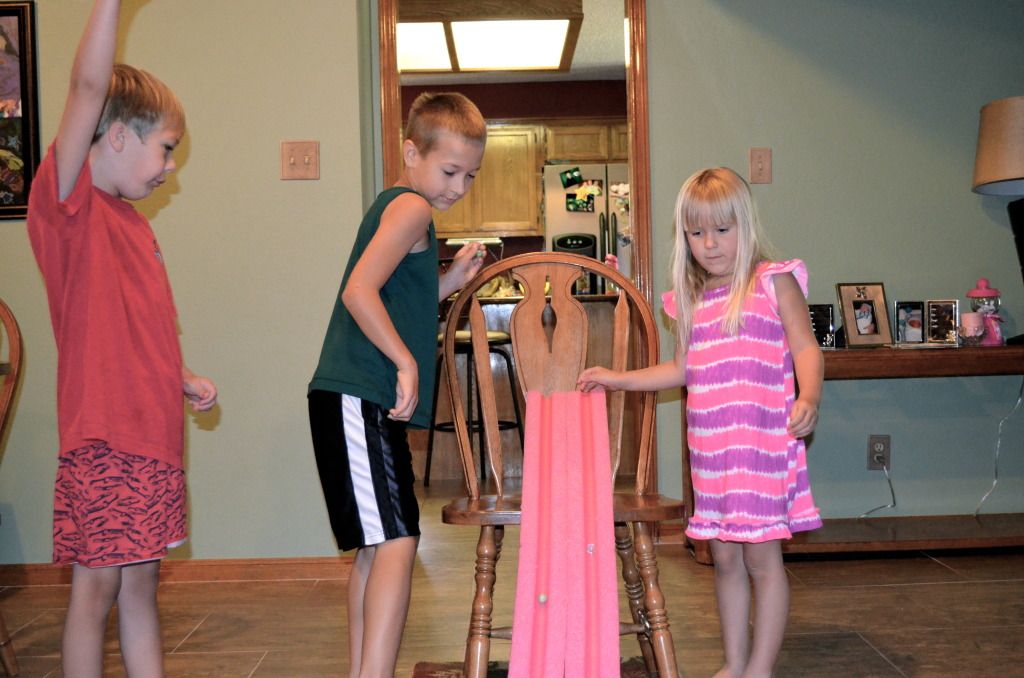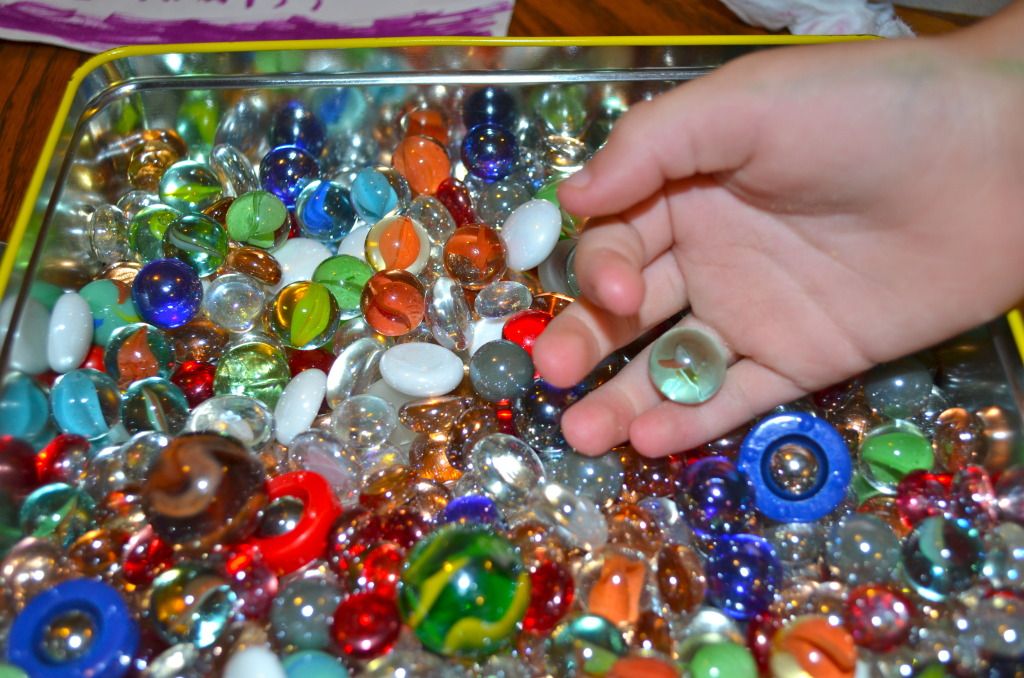 I am amazed by how a little fun activity can go such a long way.