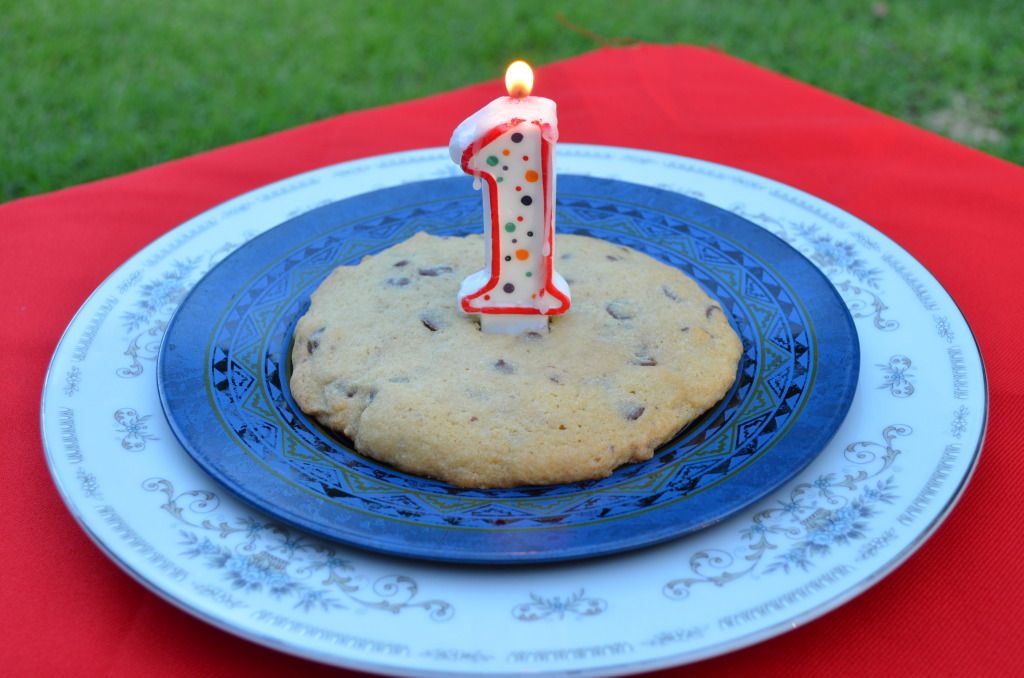 Today is a special day.
And, as is the case with all special days, we celebrated.
One year ago today, I started this blog.  I honestly did not have a single clue what I was doing, and I never thought that it would be read by anyone other than family and friends.  I just wanted a place to write down our recipes, our story, our family journey.  I wanted a place to store the memories.
We were starting the gluten/dairy/peanut free journey with Ethan, and I had feelings of fear and hesitation until Sean told me one day, "Natalie, this might be your best moment.  It might be what you were called to do." This is an excerpt from my first blog post.
I sit here wondering where to begin.  How do I describe our story, our family, in a single blog entry?  I can't.  I remember playing Life as a kid, wanting the husband, the house, and the kids.  It always felt so good in the game…but not half as good as the reality.  Being a mom is not what makes me special; being the mom to my kids is what makes me special.  I have hesitated to start a blog for fear of failure, fear of not living up to expectations, and fear of not always knowing the rules.  I so want to describe everything in such a way that everyone will know how beautiful this journey has been/is for me, for us.  But, then I realized, this is life.  This is our life.  And, there are no rules in the real game of life.
I can honestly say that I have enjoyed every moment of sharing our story, testing out recipes, trying recipes that other bloggers have already created and tested, and virtually meeting some amazingly sweet people along the way.
Thank you for an incredible year.  Thank you for being here for us when Ethan had his ulcers, when we finally received his childhood apraxia of speech diagnosis, when we celebrated the big things and the small things, and when we just shared our family moments.
I have said several times that I wish I had started this little blog many, many years ago.  But, I didn't.  I started it a year ago for a very special reason.  I needed a blank canvas to share. I needed to let go of the fear of failure and take a leap of faith.  I needed to share our journey because I wanted other people to experience the magic, the unicorns, and the rainbows.
Every good celebration needs a fantastic dessert.  A quick glance at my options, landed me over at Picky Palate.  I knew that her Bakery Style Cookies would be just what we needed to celebrate a special day.  Celebrate our day, celebrate the weekend, celebrate summer, celebrate Friday….just find a reason to celebrate.  And, if you need cookies to make the celebration just perfect, click here for the fantastic recipe.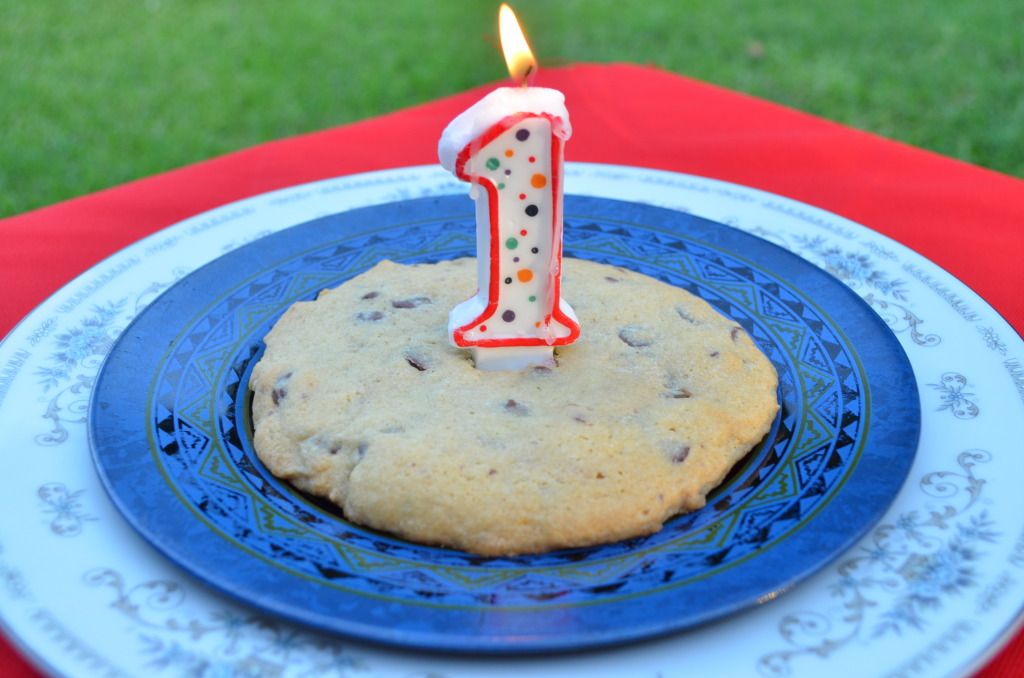 Happy Birthday, Cooking for My Kids!  You have been such a fun 4th baby!