Oh, how we love Harry Potter.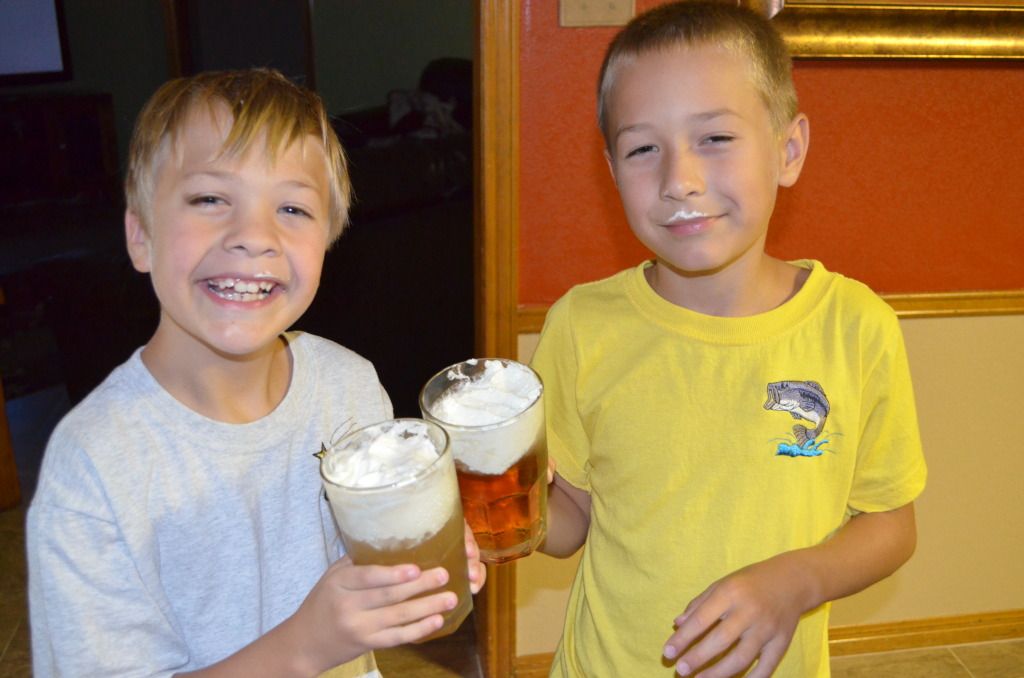 I cannot even begin to count how many times we have watched each of the movies.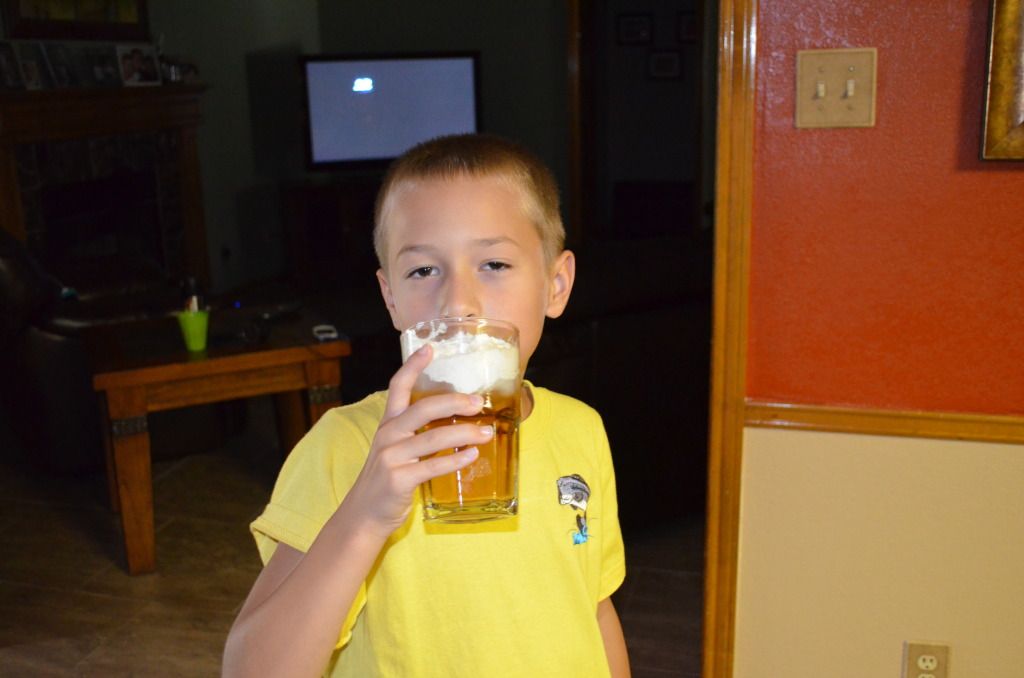 And, the final one.  The final one gets me every single time.  I cannot watch it without sobbing.
So, naturally, I had to put "have a Harry Potter marathon" on the summer fun list.
I have been wanting to make Butterbeer for a very long time.  When I discovered that Darla at Bakingdom is a huge Harry Potter fan, as well, and had actually re-created Butterbeer, I was beyond excited.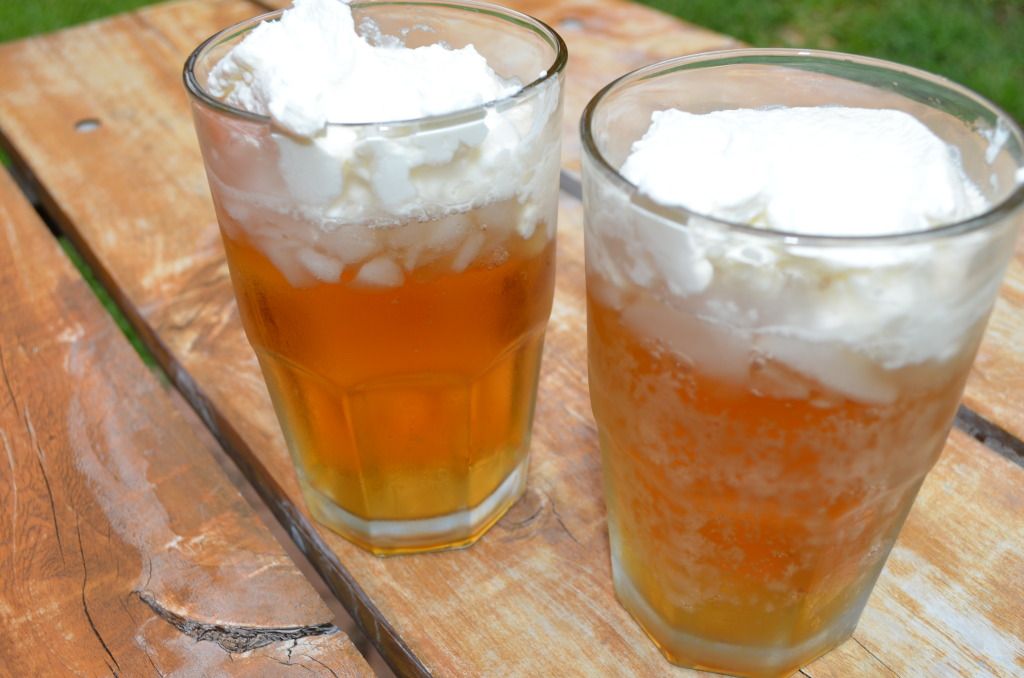 We began our Harry Potter marathon yesterday with popcorn and Butterbeer.  I know that I keep saying that every day and every event is one of my favorites, but when there is family, Harry Potter, and a yummy drink involved, well, of course, it is always going to top the list of favorite memories.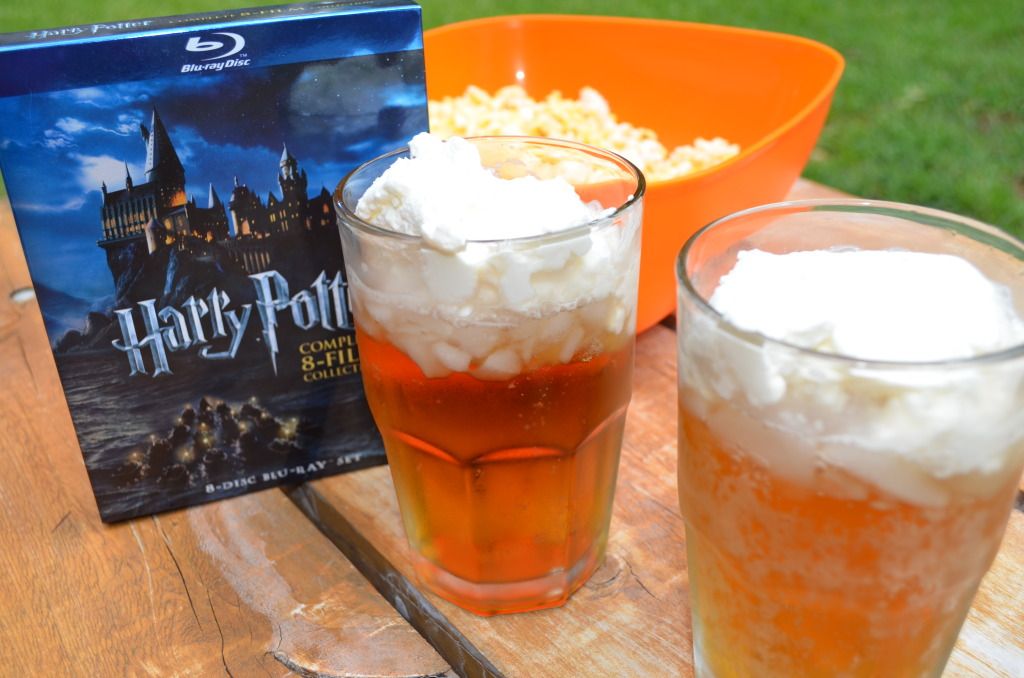 For the Butterbeer recipe, click here.