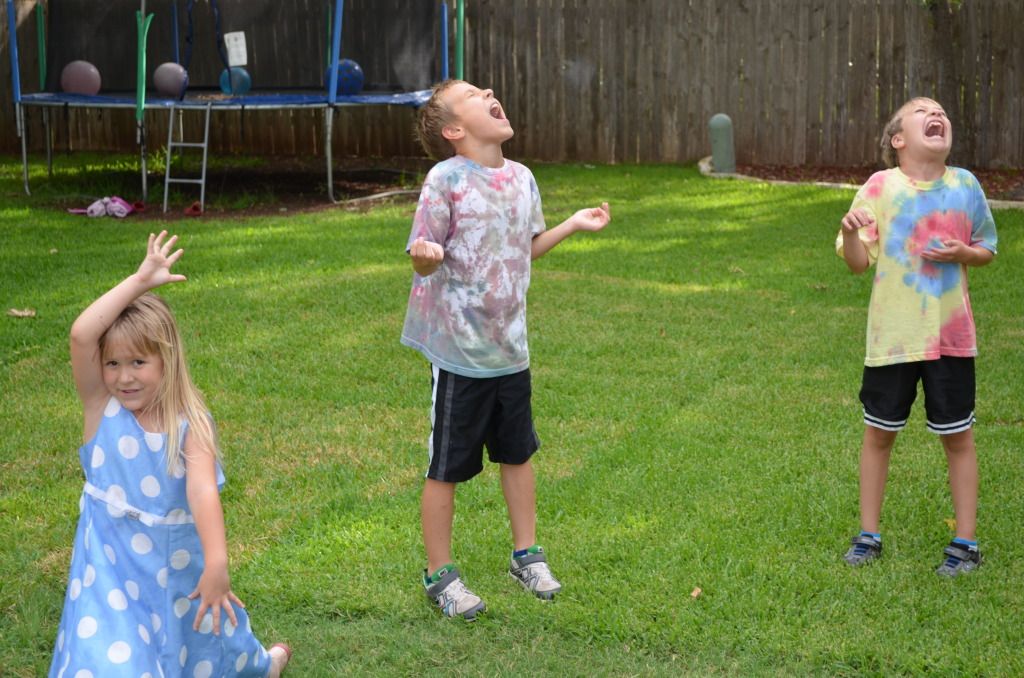 Last year, we had a terrible drought.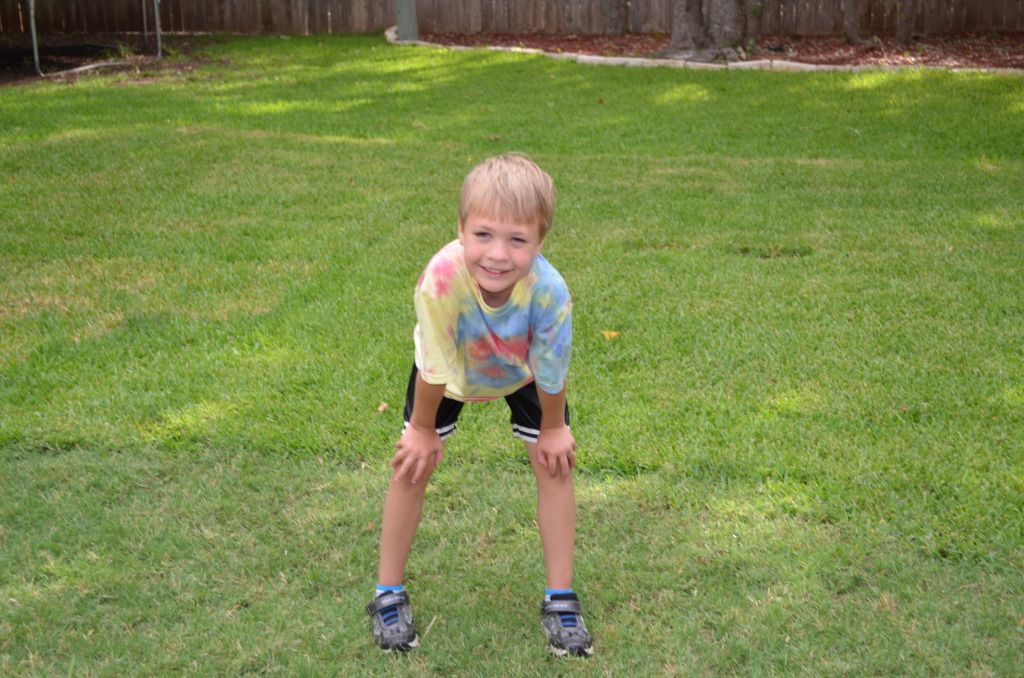 It did not rain all summer.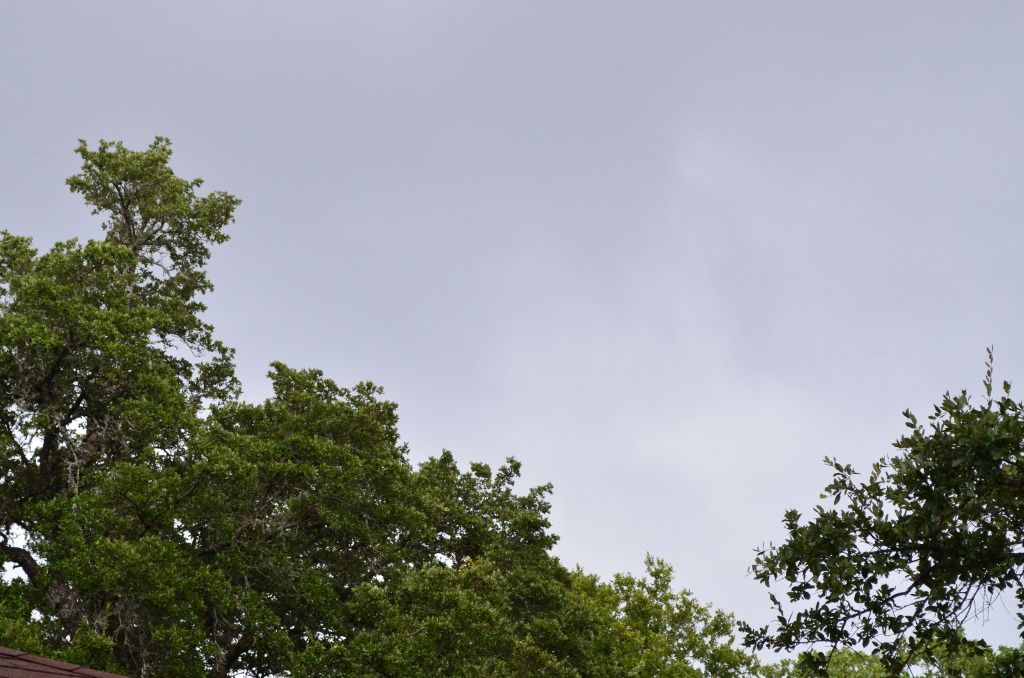 When I put "play in the rain" on the summer fun list for this year, I truly hoped that we would be blessed with multiple days of rain this summer.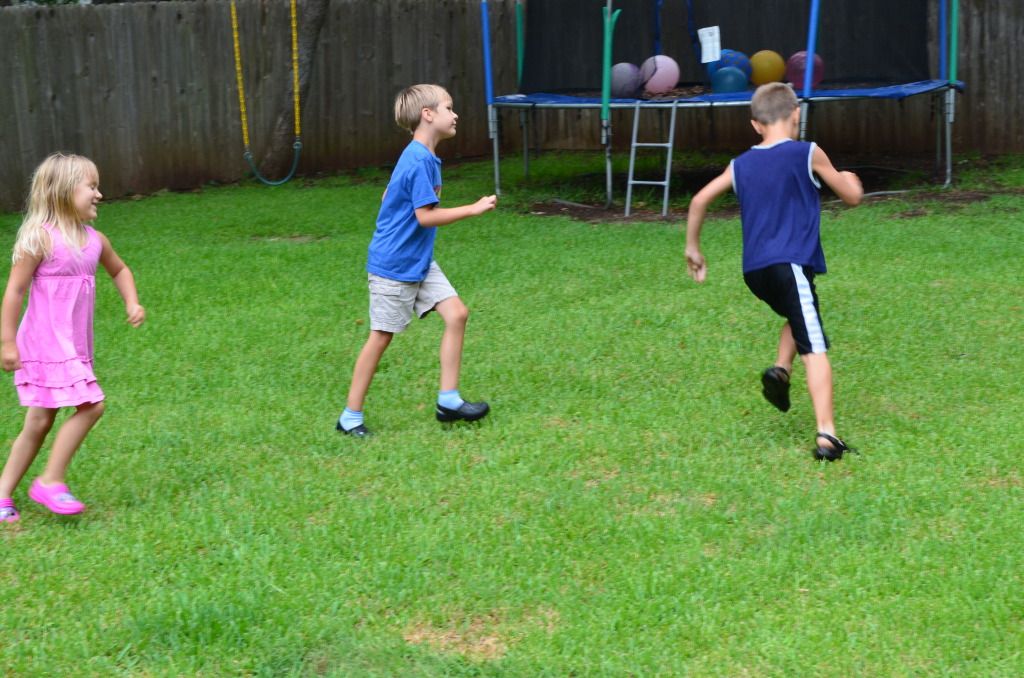 We were so happy to see that the forecast predicted rain every day this week.
We planned our activities accordingly, hoping that we would be confined to the house for some amazing summer rain showers.
Our wish came true, as we have received rain on and off since Saturday.
The littles had so much fun playing in it yesterday.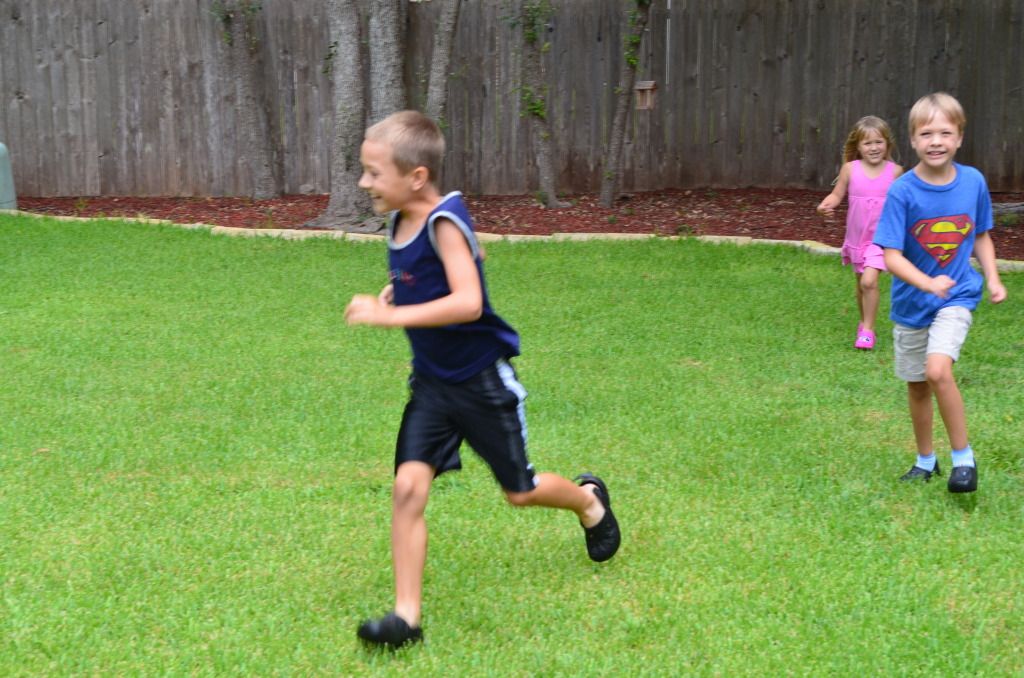 And, I had a huge smile on my face as I watched them.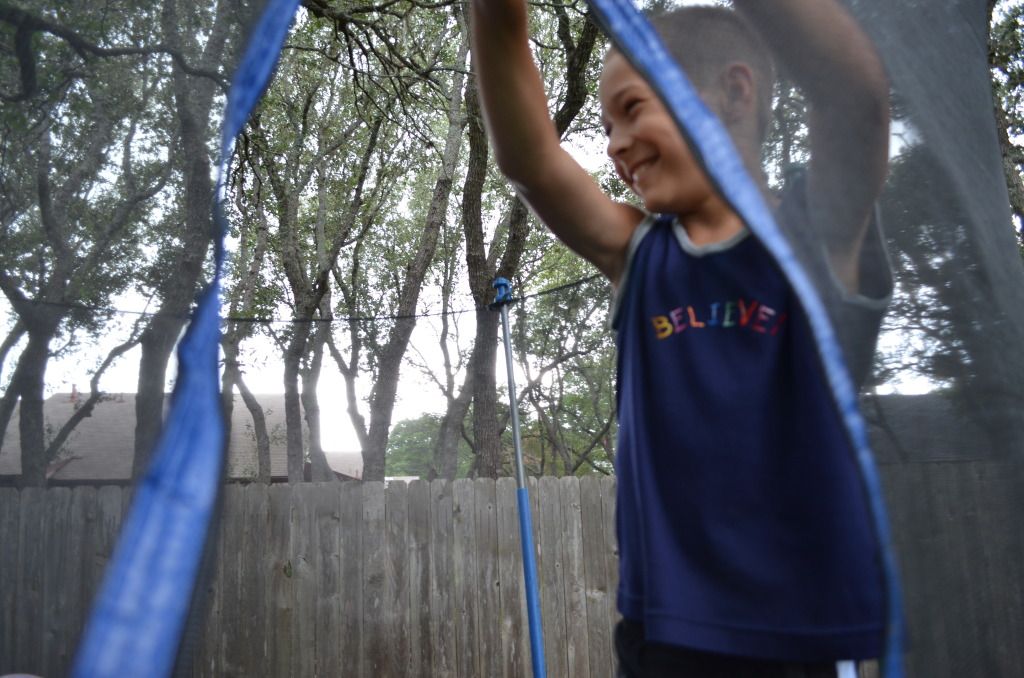 When you are a farm girl at heart, rain is always a beautiful thing.
After all, after the rain, there is always a rainbow.  And, whenever there are rainbows, the unicorns cannot be far away.