I have not written a progress report in awhile because I have not really had any new information to report. This summer, Ethan is just one of my littles, having fun and enjoying being free from schedules, academics, and waking up way too early.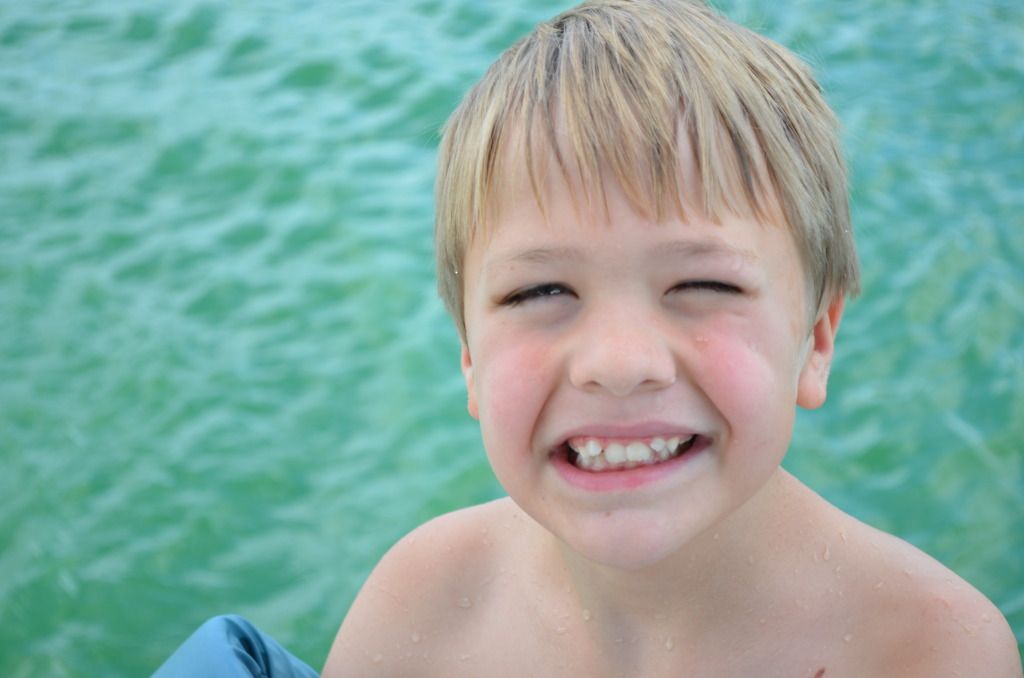 He is loving every moment of the summer break.  Ethan loves his brother, his sister, Sean, and I with all of his heart and soul.  Just being with us fills his love bank, and I love watching the peace that comes over him when he is just hanging out playing with his siblings or watching a movie on movie night.  While I would not say that he has to have a routine, there is definitely still something that he likes about the familiar, about the predictable, about family traditions.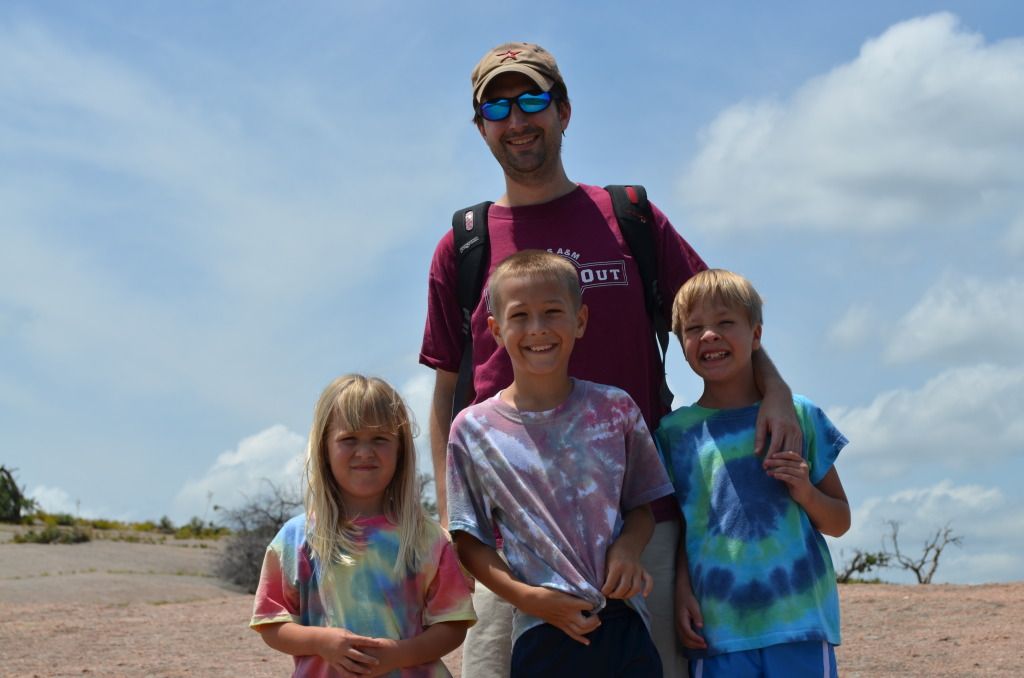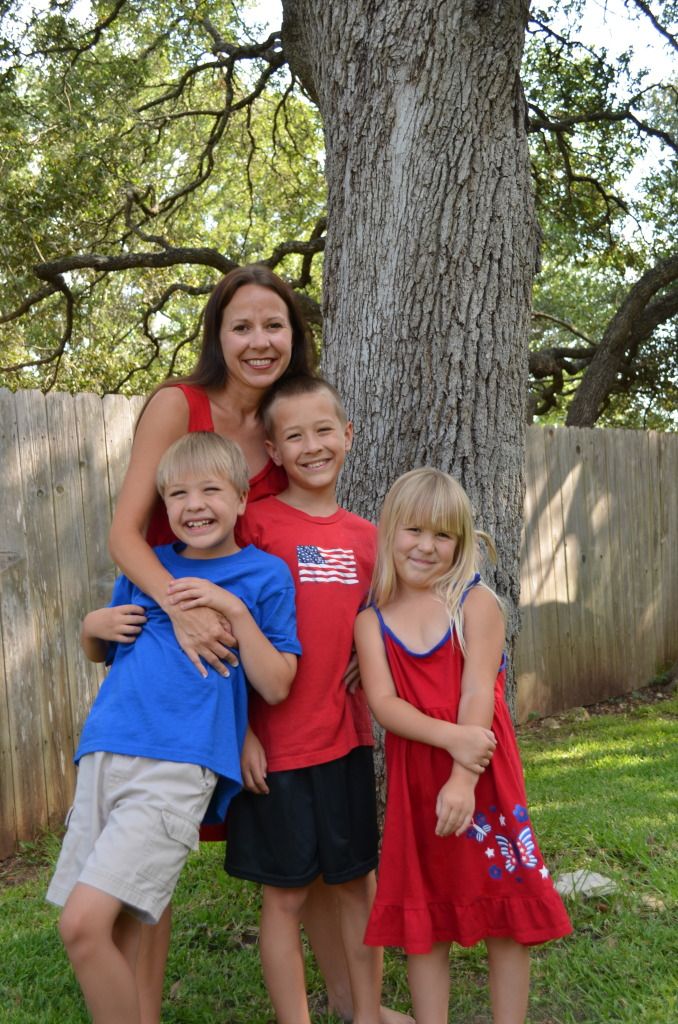 Over-all, he has been healthy this summer.  He has developed a cough that he likely picked up from Summer and Gabriel.  The moment they started feeling better, he started getting it. Thankfully, it has not required a trip to the doctor or any medication.  Out of the three, he seems to know his body the best, in a way.  I believe it is because he has had so many health complications, combined with being non-verbal.  He knows that he has to communicate the big things to us, knowing that we can often over-react about the small ones, like a cough or a runny nose.  That is not to stay that I will not take him to the doctor for that cough and runny nose.  I just try to let him lead the way.  And, he loves being given the opportunity to be a leader.
When we went to Enchanted Rock, we saw glimpses of that independence.  We did not make a big deal of getting all the way to the top and what an accomplishment it would be. We just kept encouraging everyone along the way.  At one point, I had climbed ahead with Gabriel, and I sat down to wait for Sean, Ethan, and Summer.  It was a beautiful moment because I could see them climbing from a distance, as their heads finally surfaced over a huge part of the rock.  All of a sudden, Ethan realized that the peak of the rock was in sight, and he took off running towards it.  We did not have to tell him what a huge accomplishment it would be.  He already knew, and he was running to meet his goal.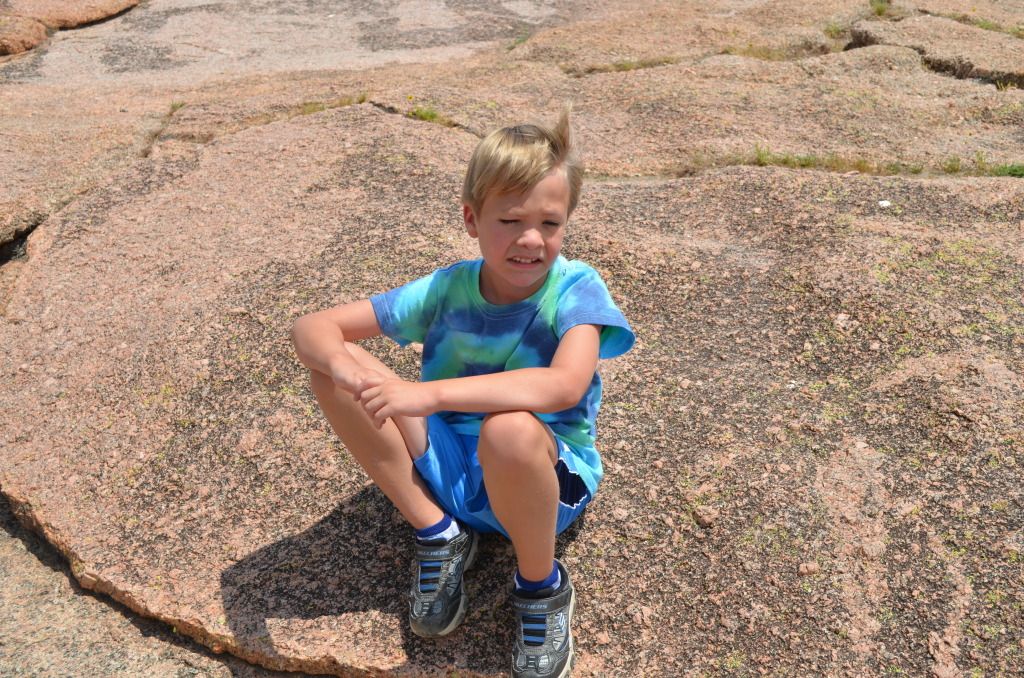 I have loved watching Ethan with his siblings this summer.  They have all three been sleeping in the same room every night, and they love it.  I hope that their bonds continue through the years.  Watching them all together truly warms my heart.  One day last week, I looked out in the sunroom and Summer had her head in Ethan's lap, and he was gently playing with her hair.  I just stood there, from a distance, smiling.
We have enjoyed watching Ethan's language unfold this summer.  The steps are small, sometimes even smaller than baby steps.  But, when we step back and reflect on where he was and where he is now, we can definitely see that some of the steps were bigger than we thought.  When we asked him if he wanted to go back to Enchanted Rock, and he responded, "No.  Home with Momma and Yi-Yi.  Papa and Bubba go.", it was a very special moment for all of us.  We all heard the words very clearly.  But, even better than that was the fact that he was truly, truly communicating his wants and needs.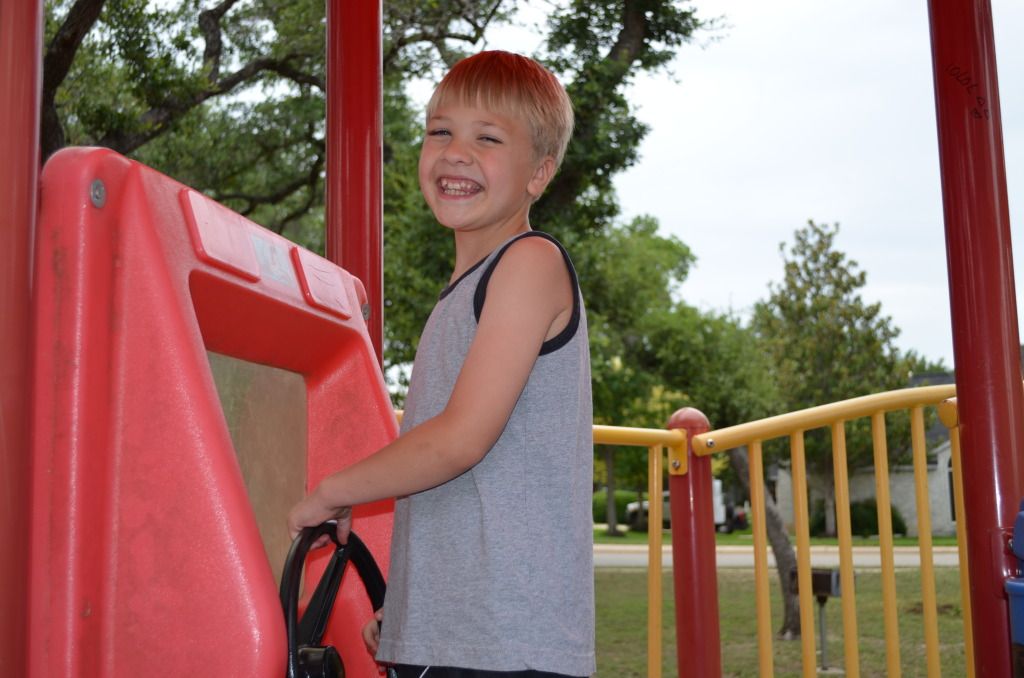 So, while I say that there has not been any significant progress this summer, as I type, I realize that there has been.  Ethan increasingly enjoys doing exactly what his siblings are doing, he climbed a huge rock, and his language is slowly developing.  He is always on his own schedule.  He always has been.  And, that is okay.  If we were all as comfortable in our own skin as Ethan is in his, the world would be such a better, more peaceful, loving place.