It was the best of times.  It was the worst of times.  That is really the best way to begin this little summer fun story.
When Gabriel woke up on Saturday asking to go to Enchanted Rock, I really did not know if it was the perfect day for it.  But, he was so eager to go that Sean immediately agreed.
We hurriedly got everyone dressed and loaded the van with waters and snacks.
It was so worth the drive.  Enchanted Rock is absolutely beautiful.  It is one of those things that every Texan should see at least once in his life.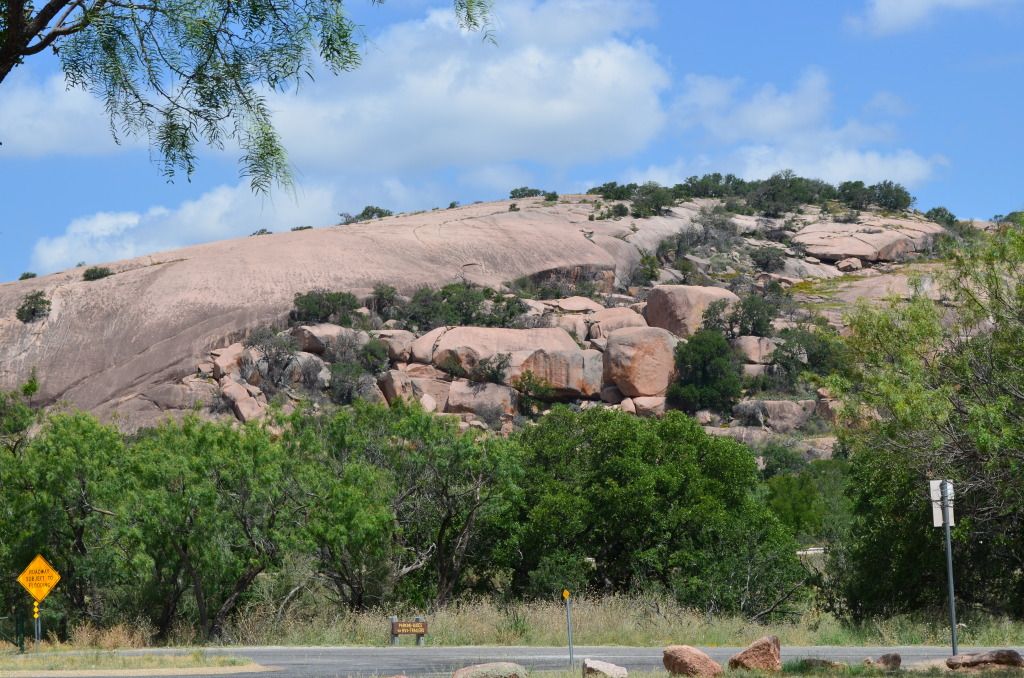 Climbing to the top was not easy, especially for Ethan and Summer. They started off strong, though.
But, we took many, many breaks along the way.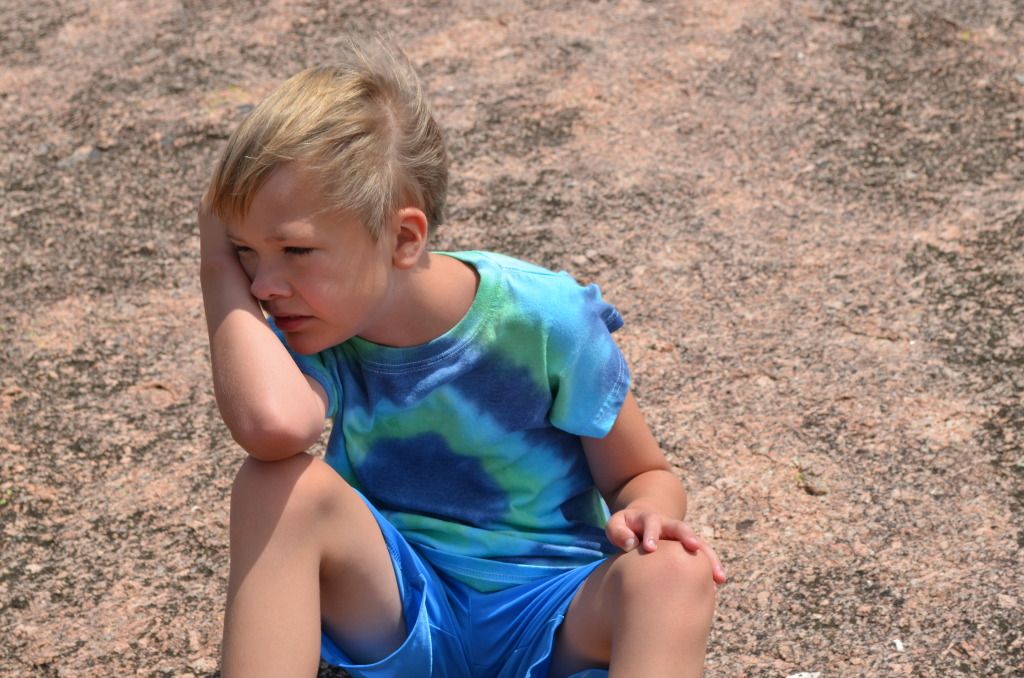 Summer had to have a couple of piggy back rides from Sean, and there were times when Ethan was ready to throw in the towel.
But, in the end, it was so worth it.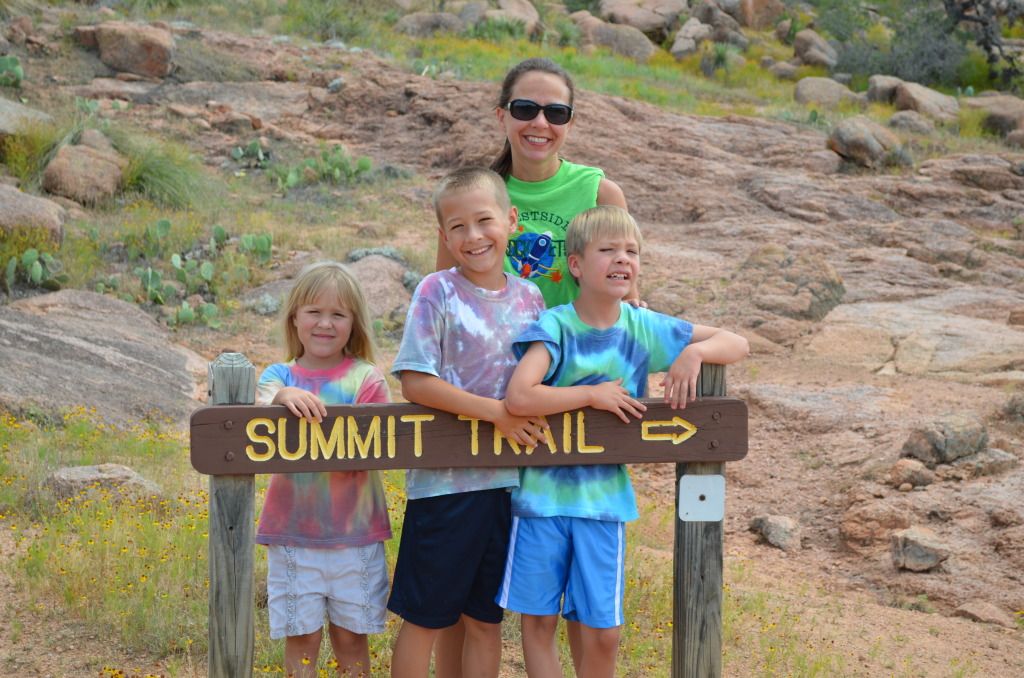 Gabriel skipped, hopped, and ran part of the way. He was totally in his element, and he loved it.
Ethan climbed all the way to the top without any assistance, which was a huge accomplishment for him.
And, Summer was so happy to see the gorgeous view once she got to the top, even though there were times that she really wondered why in the world torture was on our summer fun list.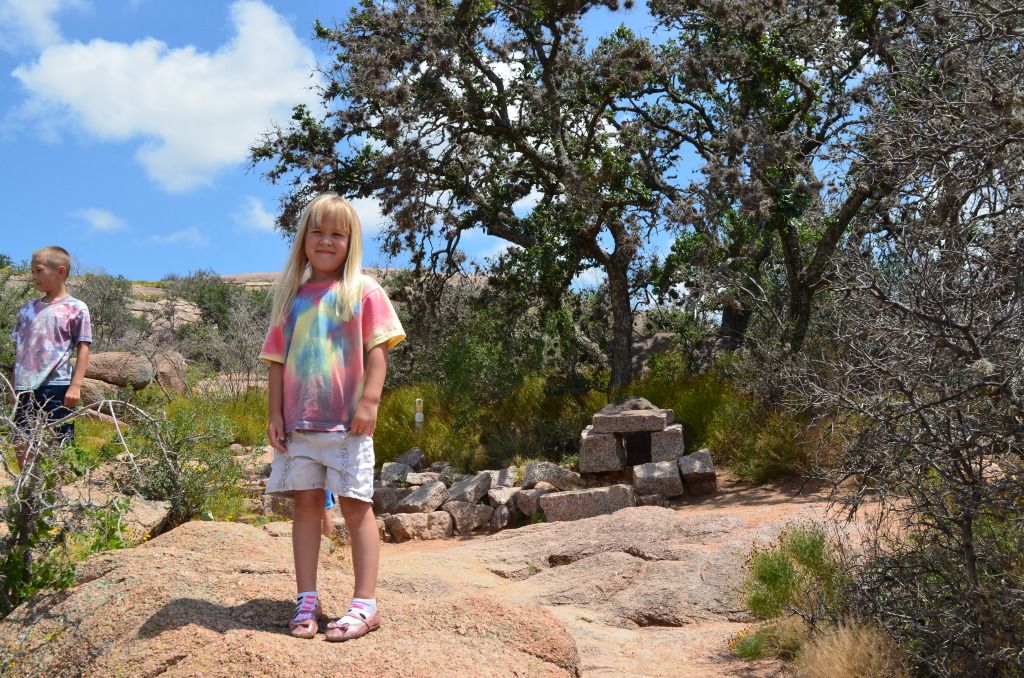 In the end, we all made it to the top, and we were so happy that we did.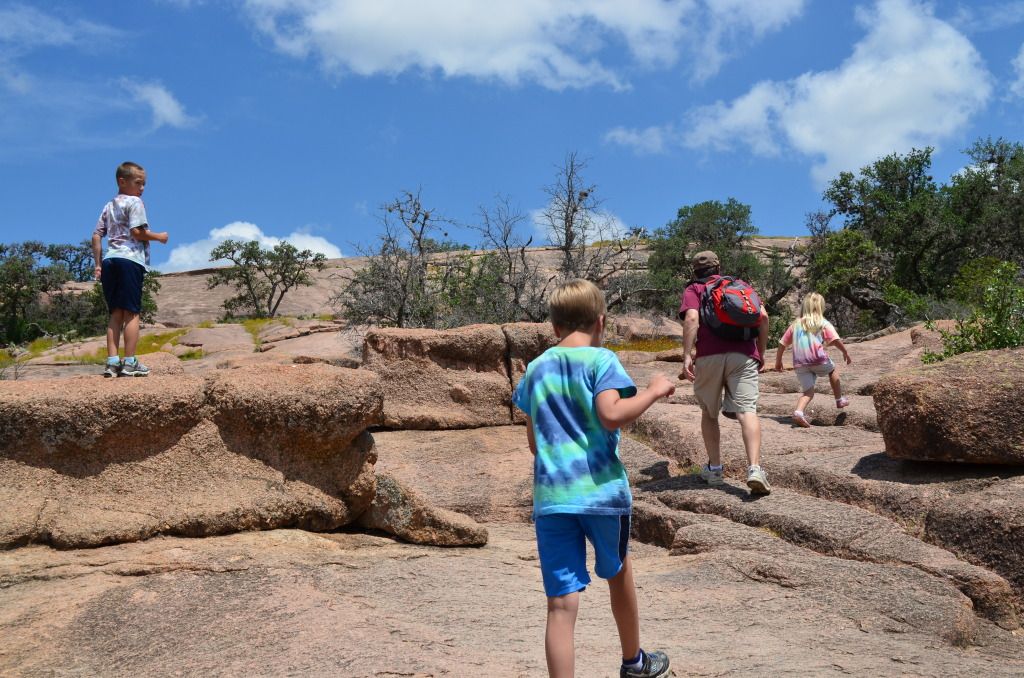 The view was absolutely breath-taking.  I was so happy that it was something that we were able to enjoy together as a family.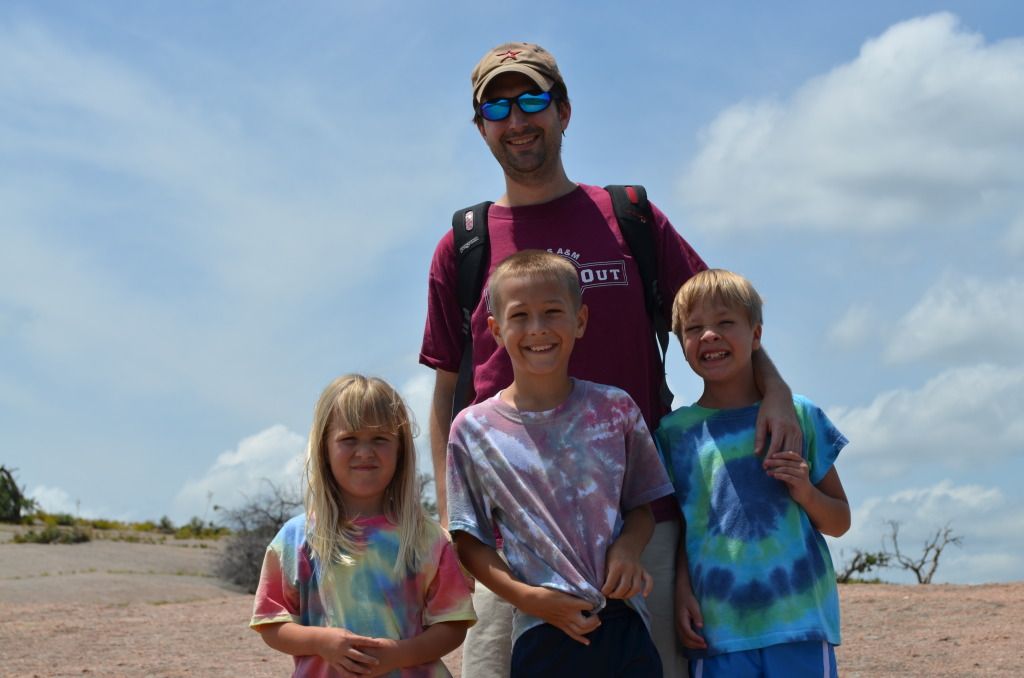 After sitting and just breathing it all in, basking in the glow of our accomplishment with three littles at all different ability levels, we finally decided to climb around the side and then hike back down.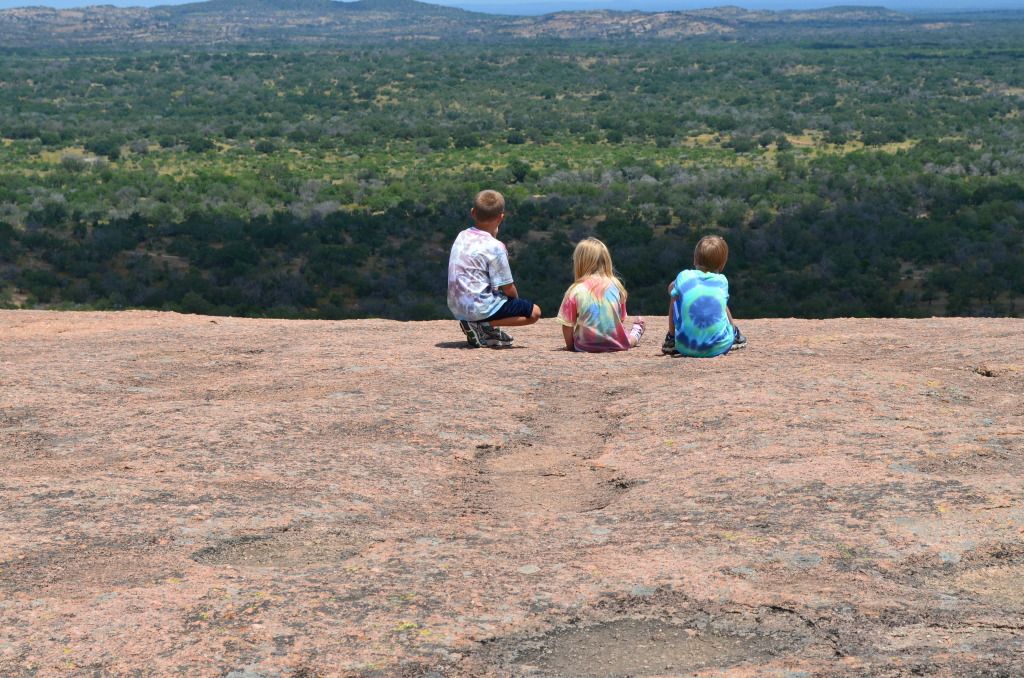 Gabriel was in the lead, followed by Summer and Sean.  Ethan and I were bringing up the rear.  I was holding Ethan's hand.  But, when he tripped, I could not keep him on his feet. He went down hard on the rock.  I screamed, and Sean came running, followed by Gabriel and Summer.  Running on those rocks is not an easy task.  Summer went down, too.  Within 10 seconds, two of our three littles were bleeding and crying on the rock, while Gabriel was looking at us all in shock.
Luckily, I had packed an emergency kit with Tylenol, Neosporin, Band-aids, and wipes.  After getting everyone cleaned up, we were ready to continue.
Needless to say, it was a long hike back down the rock.  Ethan's leg ended up not being too bad.  I think that it was more bruised than cut, so he was able to walk and even enjoyed a moment of helping Gabriel hold up a huge bolder.
Summer's knee, however, was oozing blood with a little gash in it.  Sean carried her most of the way down the rock, stopping at the bottom to finish out the trail carrying Ethan and letting me carry Summer.
The littles were exhausted after our two hour expedition, so we rewarded ourselves with a late lunch at Cooper's BBQ, another of those things that all Texans should experience at some point.  Sitting at that long picnic table with Ethan on one side of me giving me kisses,
Summer on the other side asleep with her head in my lap,
Sean across from me, and Gabriel right beside him, I felt at total peace, enjoying the day, embracing the moment.
When we asked Ethan last night if he liked Enchanted Rock, he said, "Yeah!"  When we asked him if he wanted to go back, he said, "No!  Home with Momma and Yi-Yi.  Papa and Bubba go." Yes, our boy can communicate when he wants to and has a definite opinion about something.
We all loved looking at the pictures last night.  Even though it was not a perfect day, I kept telling Sean how glad I was that we went.  I am not sure if days are meant to be perfect. They are meant to be appreciated for all that they are, sometimes even in the midst of the the bad moments that are sprinkled in with a whole world of good ones.