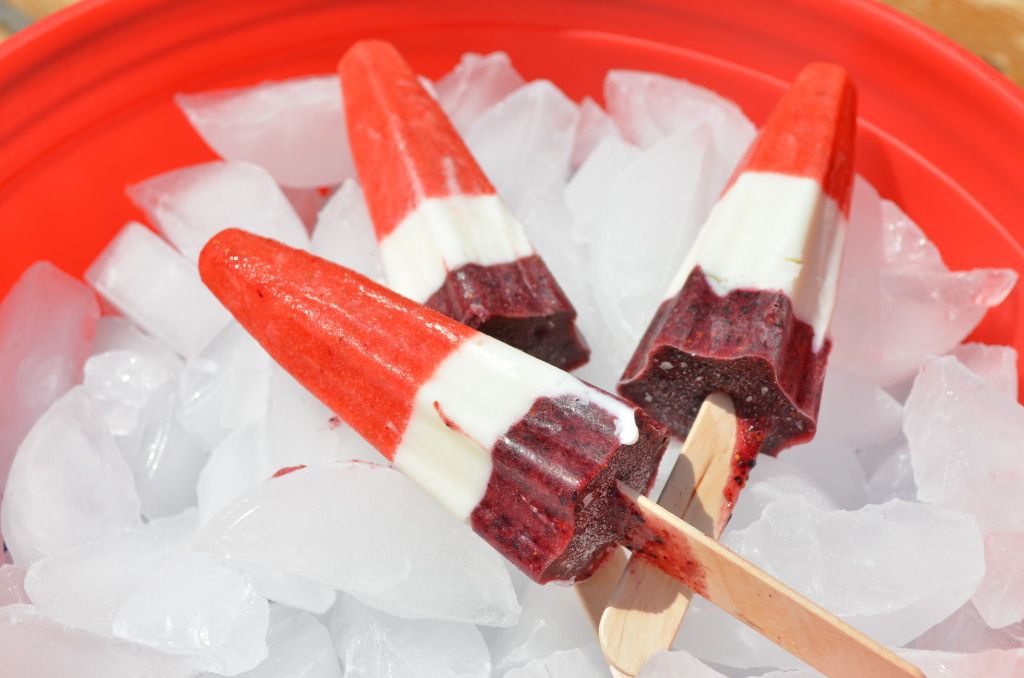 Since I told the littles that I would try to make popsicles every week, I decided that they would make a perfect snack for today.
And, these are not just any popsicles, either.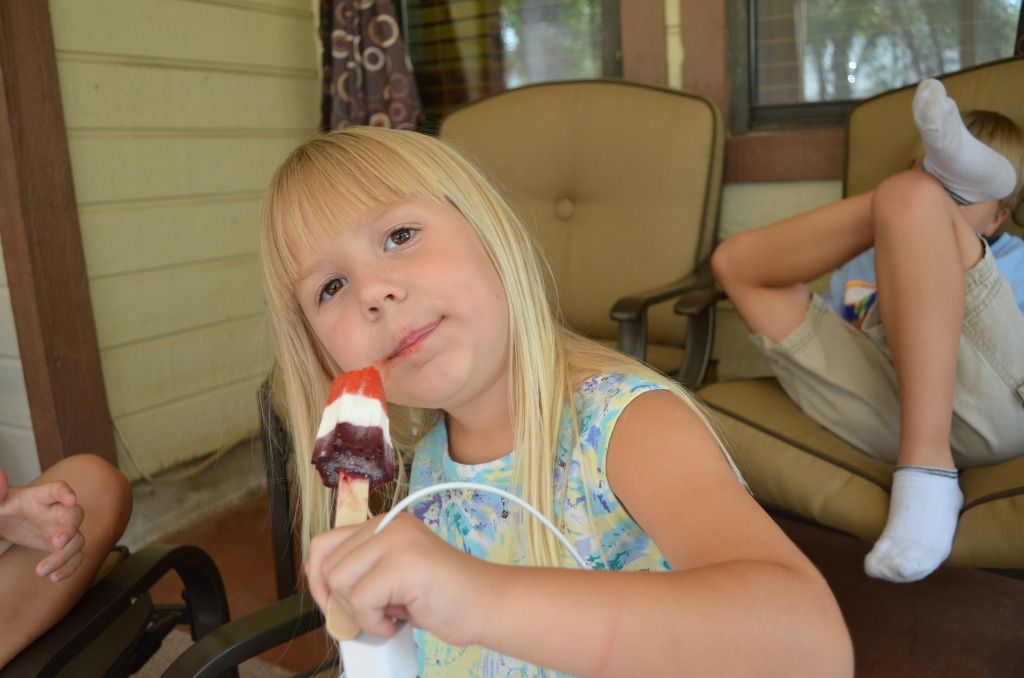 We wanted them to be red, white, and blue to celebrate Independence Week.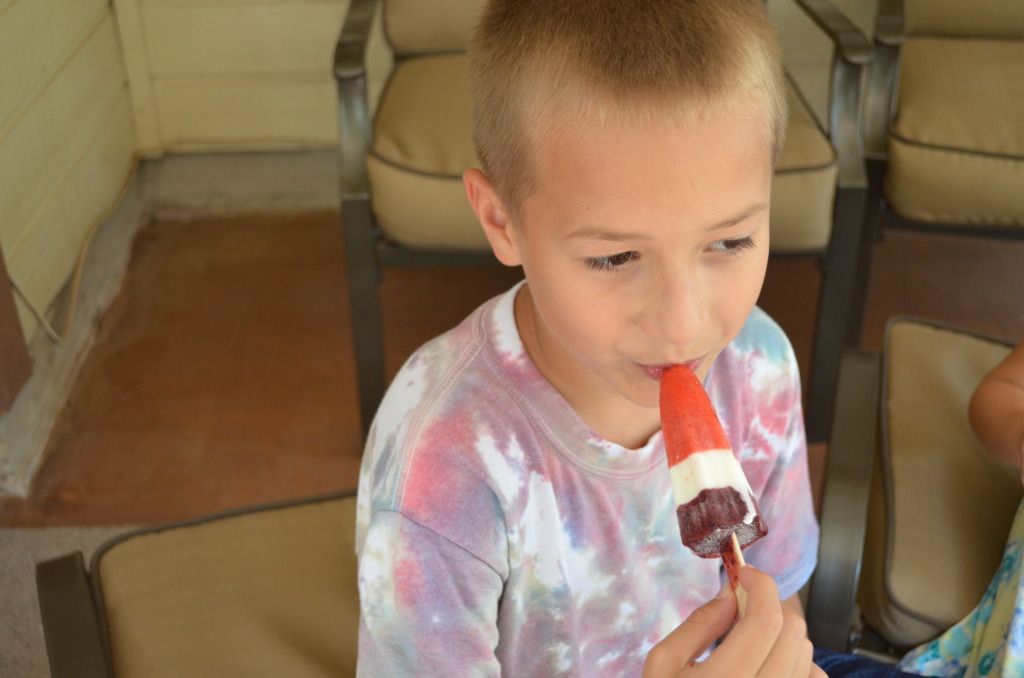 I knew exactly which ones I wanted to try.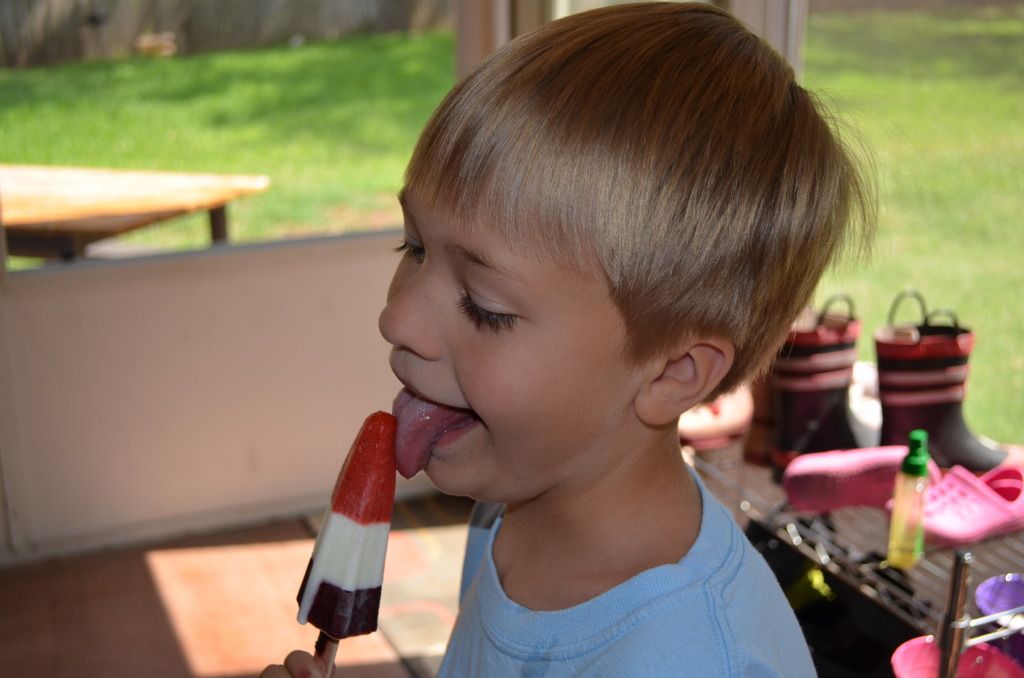 They are so easy to make, and I loved the fact that I was able to squeeze in an extra serving of fruit with a fun, refreshing snack.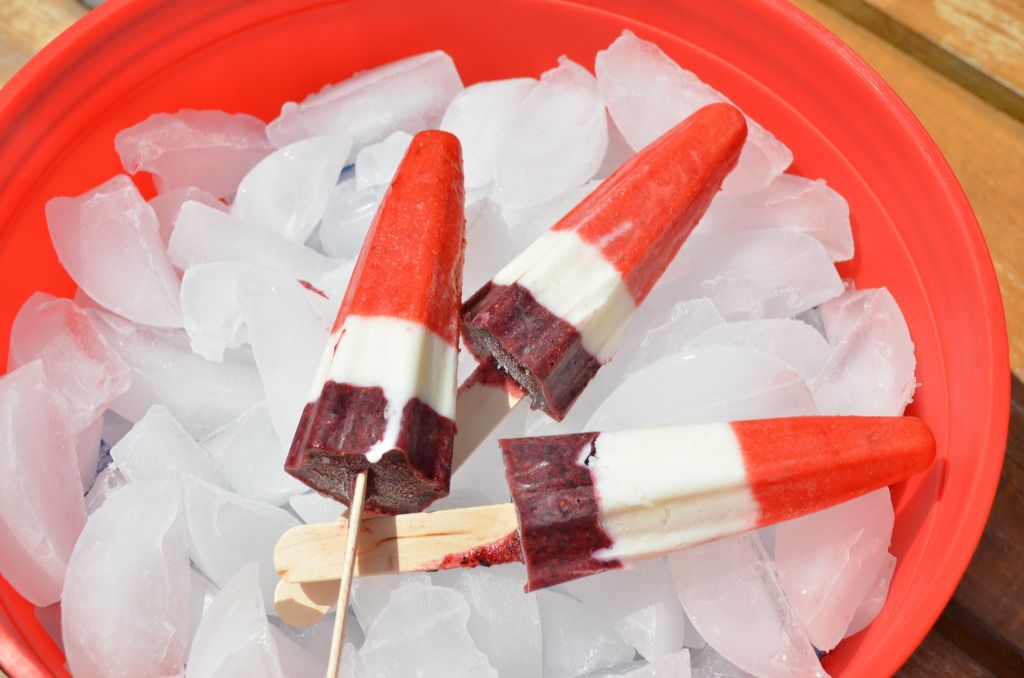 For the recipe, click here.