It has been a busy, fun summer.
After substitute teaching a few times last year, I decided to get my teaching certification.  I enrolled in a program, took 27 online courses, and started studying for my teacher certification exam.  I got up early and stayed up late studying so that I could have fun with the littles during the day.  I had a lot of mommy guilt when I was studying during their waking hours.
On Wednesday, when my brain was at capacity, and I wanted to let my creative energy flow, I decided to bake cookies.  A quick look at my Cookies Board on Pinterest landed me on these cookies by Kristan at Confessions of a Cookbook Queen.  Given how much I adore Kristan, her blog, and, especially, her growing baby bump, I knew that these cookies would be just what I needed to get me over the studying hump and ready for the exam.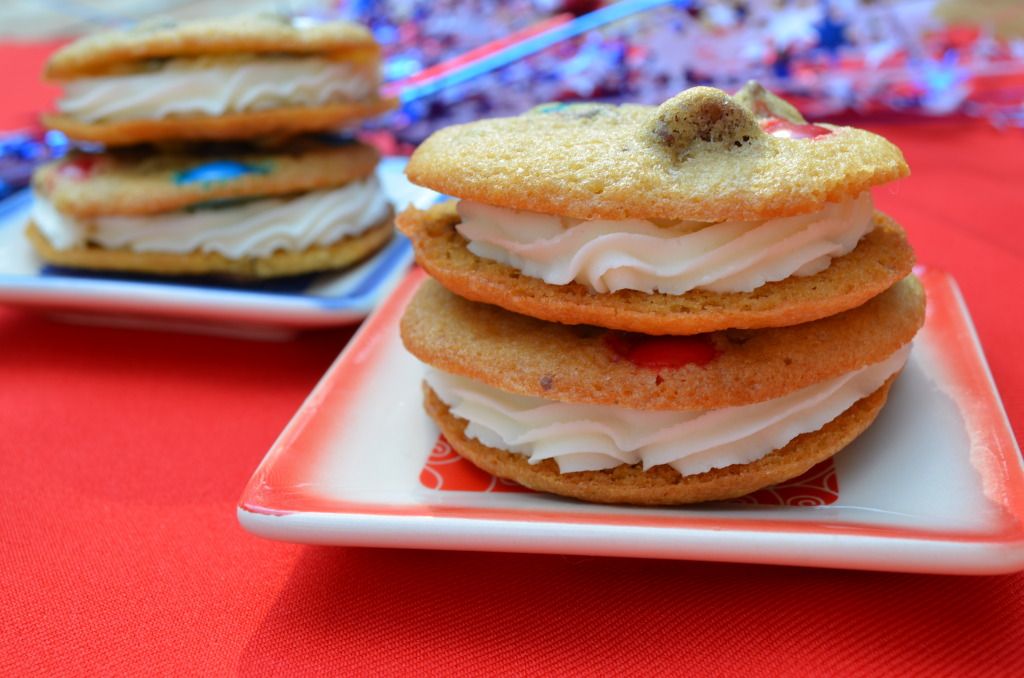 It looks like I was right.  I took the exam on Thursday and received my results on Friday.  All of the hours of hard work paid off, and I passed the exam.  Now I can breathe a sigh of relief and just focus on my littles…and bake many more batches of cookies…for the next 8 weeks of summer break.
If you have never visited Kristan's blog, now is the perfect time.  Click here for the recipe. While you are there, stick around. I can promise you that the baked yummies, her sense of humor, and/or her adorable baby bump pictures will have you hooked on her sweet blog.